Out of the Kitchen December 2014 and Top 10 Recipes of 2014
We're back with another Out of the Kitchen post! Here's what we've been up to for the month of December!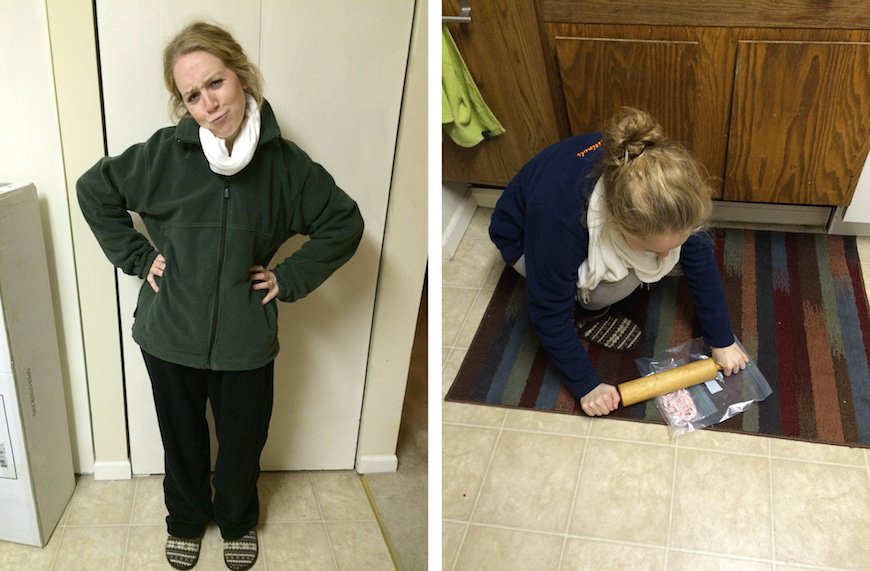 When December hits, it's comfy clothes and LOTS of layers all of the time. Confession.. the sweat pants and green sweat shirt are Ryan's but I adopt them as mine from December through until it hits 50 degrees outside :) And a behind the scenes picture of me pulverizing candy canes with my rolling pin. I love using that method to crush anything.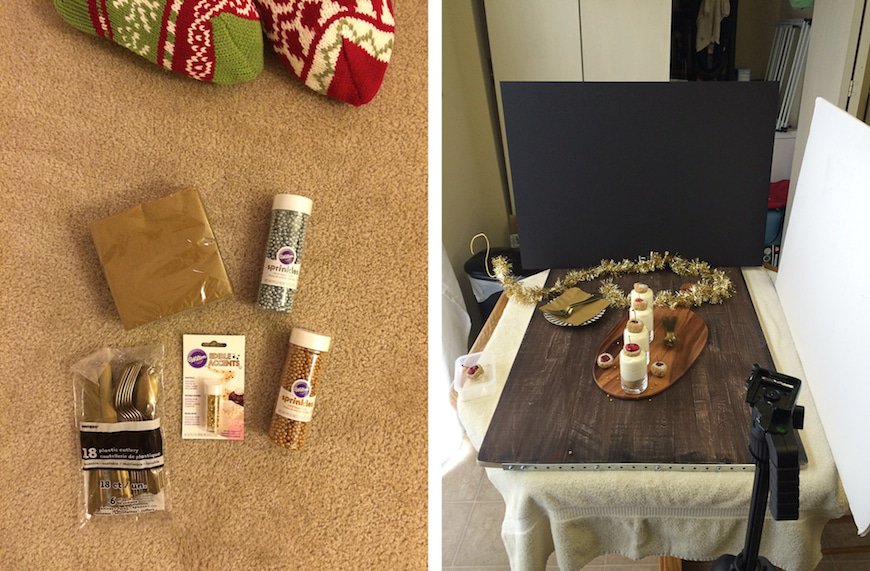 A few weeks before Christmas I started making New Year's Eve recipes. That meant ordering gold napkins, silverware, and lots of gold sprinkles. The NYE recipes I shared were some of my favorite! And this second photo is a behind the scenes picture of one of those NYE recipes, I had a lot of fun working with all things gold.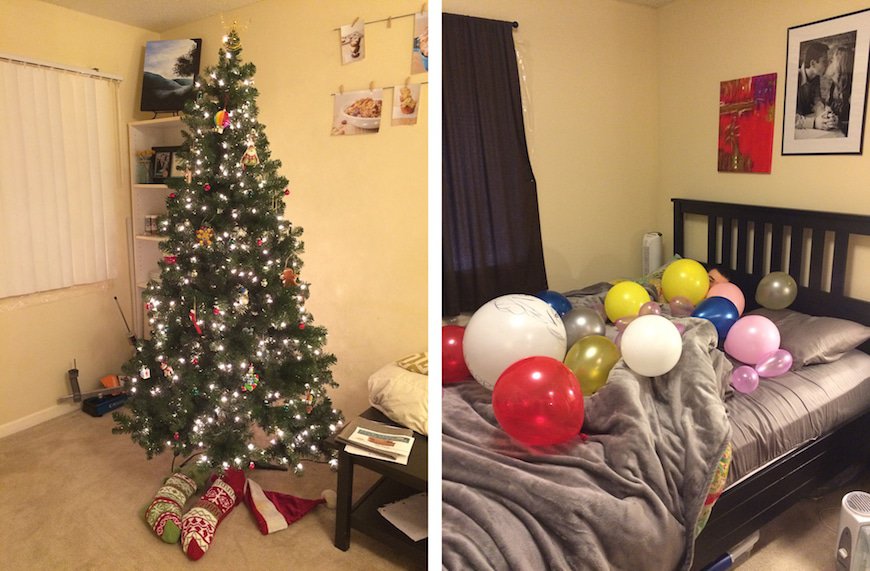 We finally got a christmas tree!!! We went 2 christmas' without a tree, so we (…I mean I) was super excited to have one this season! Ryan's birthday was in December so I woke him up by putting 25 balloons in our bedroom. Do you see that giant white one? I drew my face on it, haha :) Ryan really liked the balloons.. they stayed around for about 2 weeks.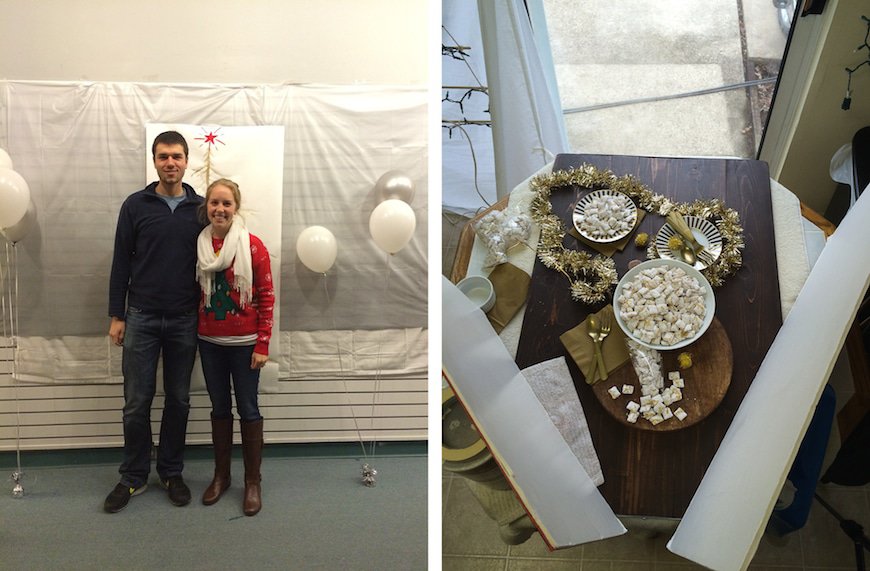 Ryan and I at our church's christmas party! And another behind the scenes photo from a New Year's Eve recipe – white chocolate NYE puppy chow with edible gold star sprinkles!!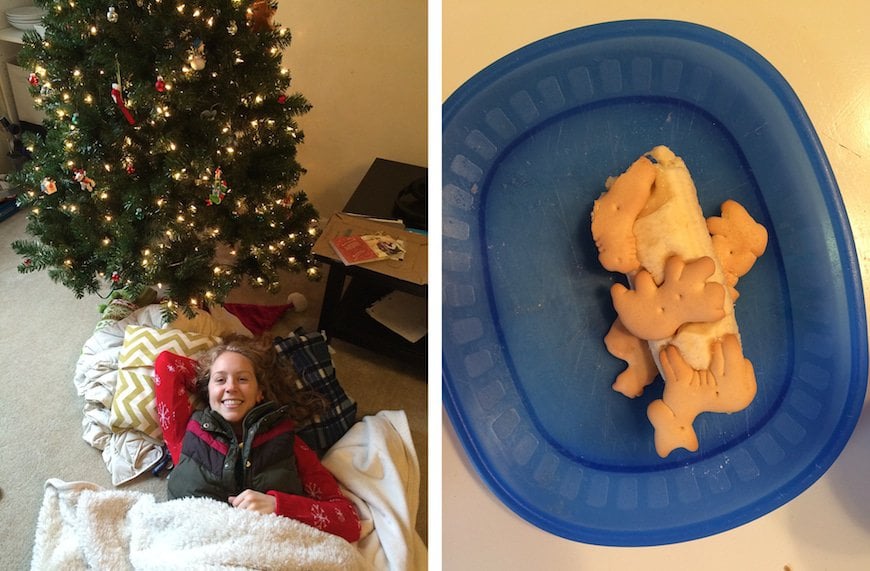 Yes, this is proof that I laid under the christmas tree while watching Christmas with the Kranks while wearing my christmas sweater, it was all very christmas-y! Christmas with the Kranks is one of our favorite christmas movies, have you seen it? Next photo, it looks like my nanny kids are future food bloggers in the making! :)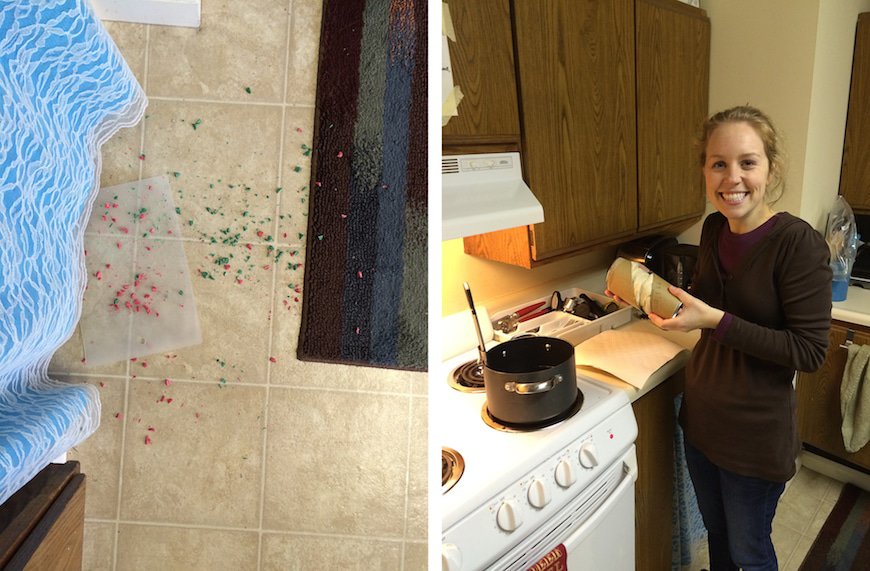 This was a baking fail. After I spent 15 minutes picking the red and green chocolate chips out of a mixed bag and chopped them up, they fell all over the floor, noooo!!! I had to start all over. The next photo is a behind the scenes of Ryan and I trying our hand at fried donuts for the first time! It was a learning process, trying to get the oil to stay at the right temperature, but that recipe will be coming soon with a whole bunch of tips!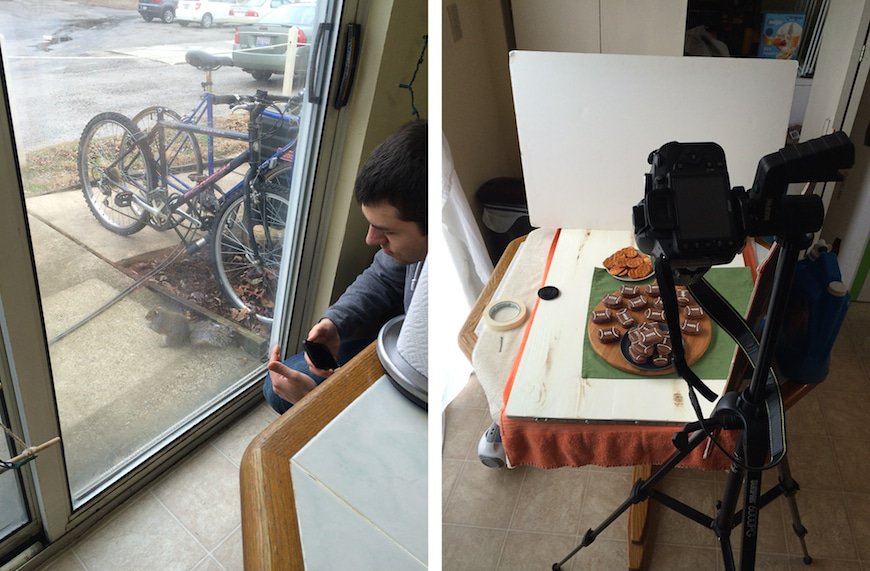 I've talked about how Ryan LOVE squirrels here, here, and here. But do you see this?! He's been feeding the squirrels peanuts and one day we got to watch this squirrel eat all 12 of them! I was surprised the squirrel didn't run away. The next photo is a sneak peek of a superbowl recipe! I'm super excited to share it, it involves chocolate, peanut butter and footballs!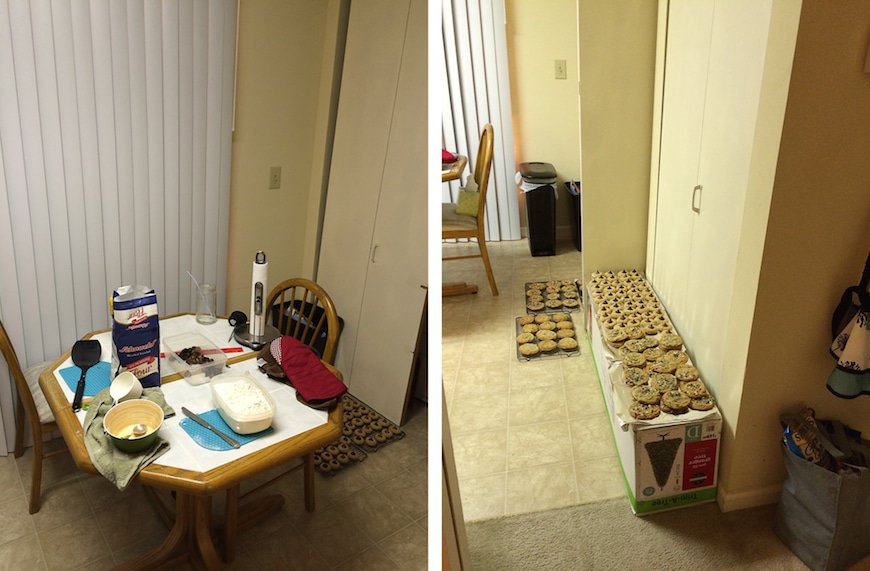 Both of these photos are behind the scenes of our christmas cookie baking extravaganza! We made cookies to pass out when we went caroling, cookies for neighbors and friends, and cookies to take home to our families for christmas.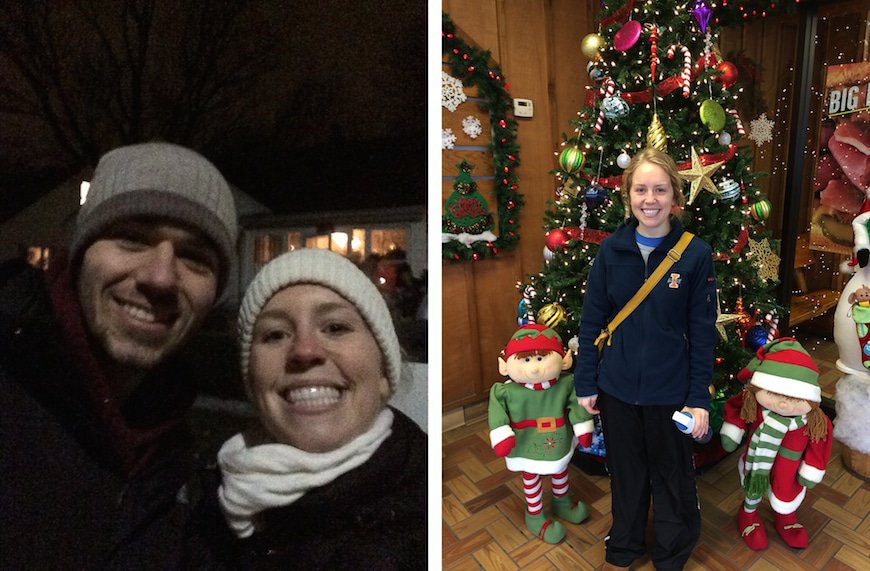 Here is a picture of Ryan and I when our bible study went christmas caroling! It was super fun and something I've always wanted to do. A lot of people were surprised to see carolers at their door since it isn't as popular now, but I think it might have to become a yearly tradition! And here I am with my two elf friends and a giant christmas tree at a gas station somewhere in Wisconsin as we made the trip back home to Minnesota for Christmas!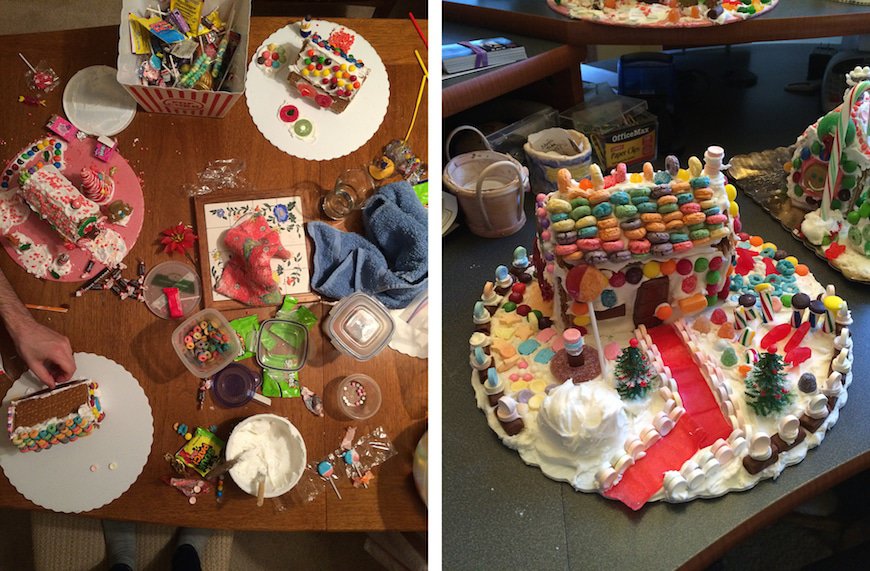 My family has a tradition of making gingerbread houses each christmas. This year Ryan and I decided to put as much candy as possible on our house. I think we succeeded, we had lots of help from my 4 year old niece too! Some features I'd like to point out – we have an igloo, that's the big white blob of frosting on the left of the red carpet sidewalk! We also have TWO fish ponds (those red blobs are swedish fish) to the right of the sidewalk, above the christmas tree. And I'm not sure how that lollipop leaning against the house got there..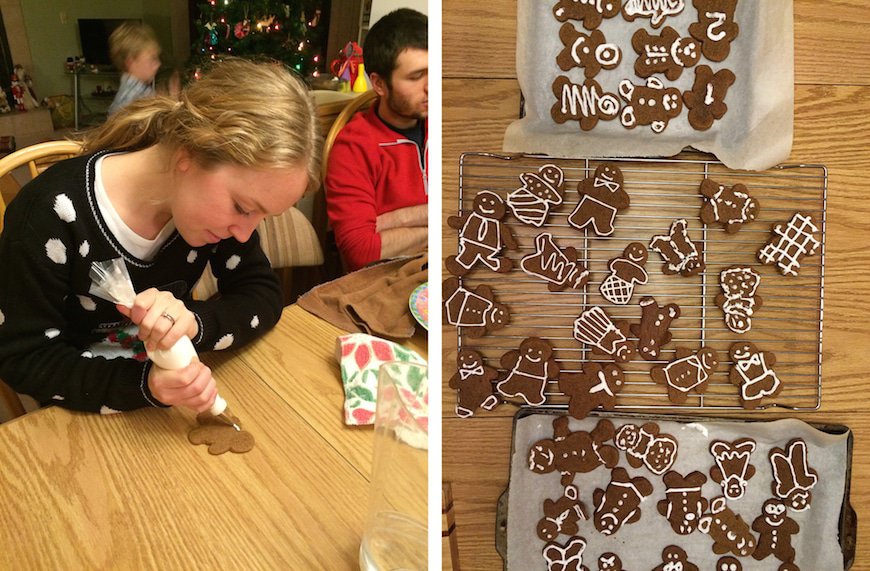 We also decorated gingerbread men, it was funny to see how different each person's decorating style was.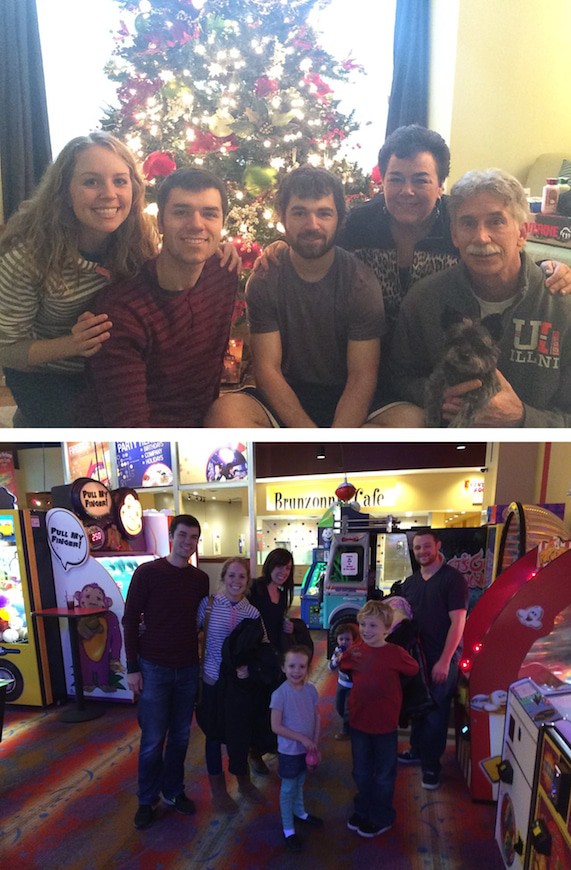 The top photo is of Ryan's family in front of Ryan's mom's beautiful christmas tree and the bottom photo is of some of my family after we played laser tag!
Wow, it was a super busy month! Reflecting back on 2014, I want to thank YOU, my readers! Thank you for reading my posts, for leaving encouraging comments, questions about recipes, and raving reviews on the recipes you loved! Thank you for supporting my content by sharing our recipes on facebook and pinterest!
Here is a list of our top 10 most popular recipes from 2014.
10. Spinach Salad with Strawberries and Roasted Pine Nuts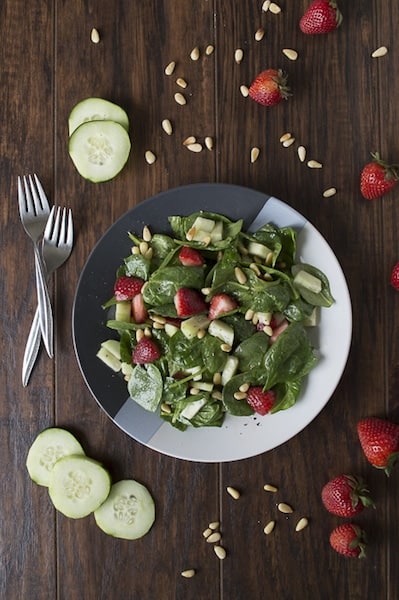 9. Turkey Fruit Platter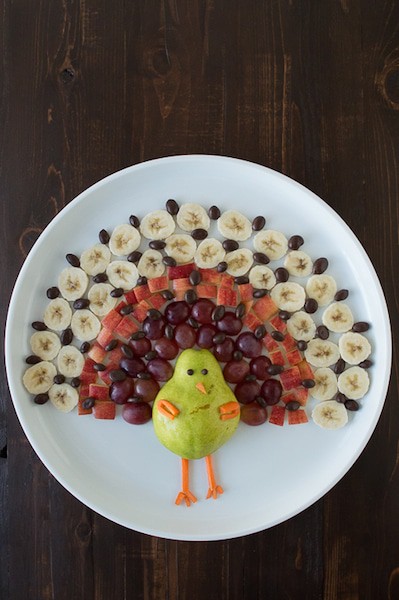 8. Candy Bar Cake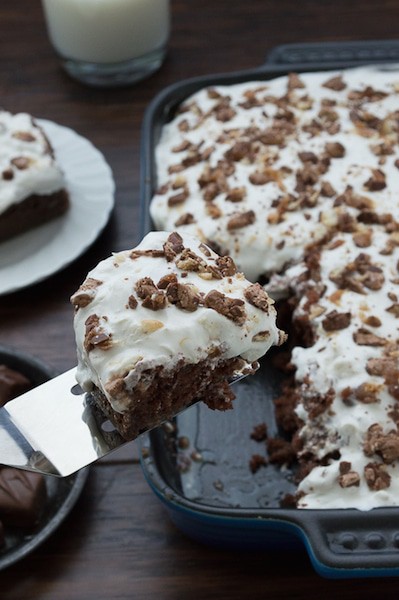 7. Christmas Tree Fruit Platter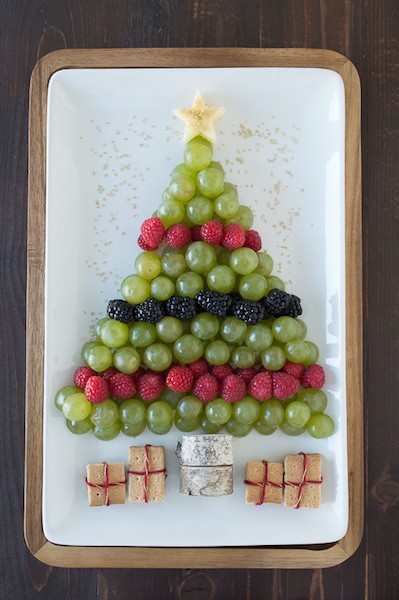 6. Easy Christmas Toffee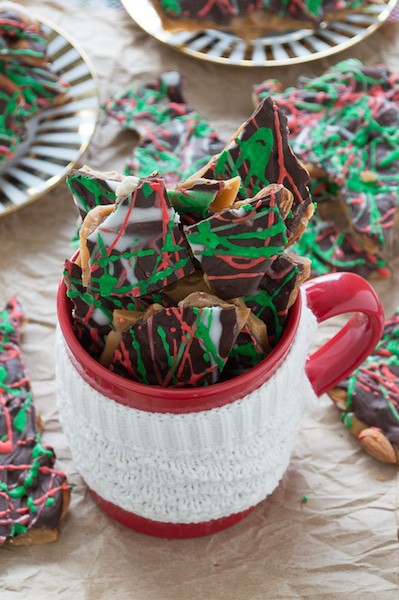 5. Boo Pudding Parfaits 


4. Melted Witch Pudding Parfaits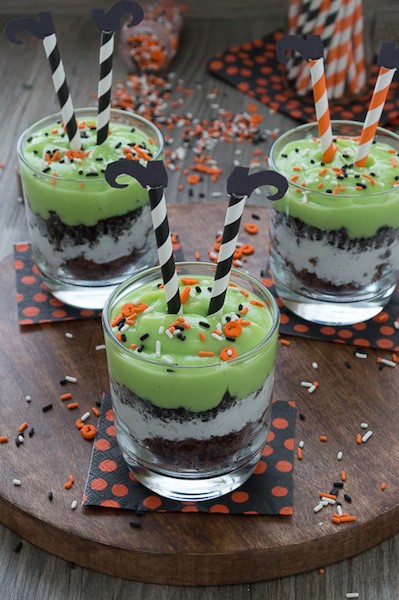 3. Peanut Butter Cup Chocolate Pie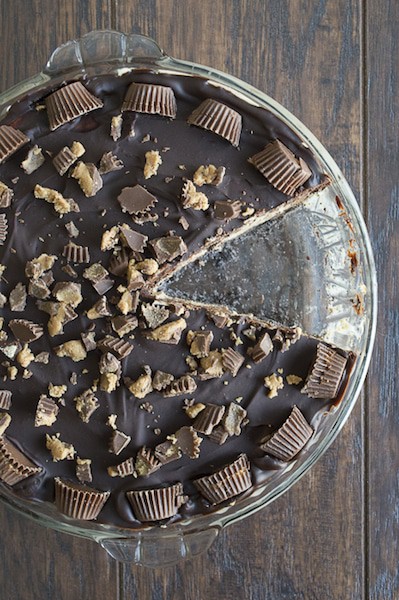 2. No Bake Crunchy Chocolate Peanut Butter Bars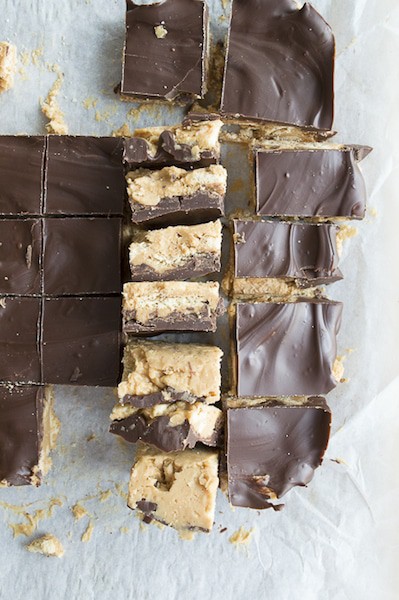 1. Mini White Chocolate Mousse Holiday Pies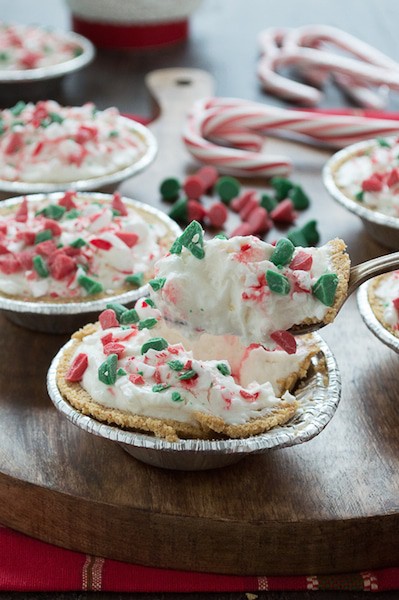 Thank you for making 2014 the most successful year for The First Year. THANK YOU!