Want our top 10 essential dessert recipes?
Get our favorite classic recipes in your inbox! It's 100% free, but we might make you hungry!
Easy Christmas Toffee
This post has been updated with more tips and tons of advice! Please see our updated recipe for christmas english toffee here!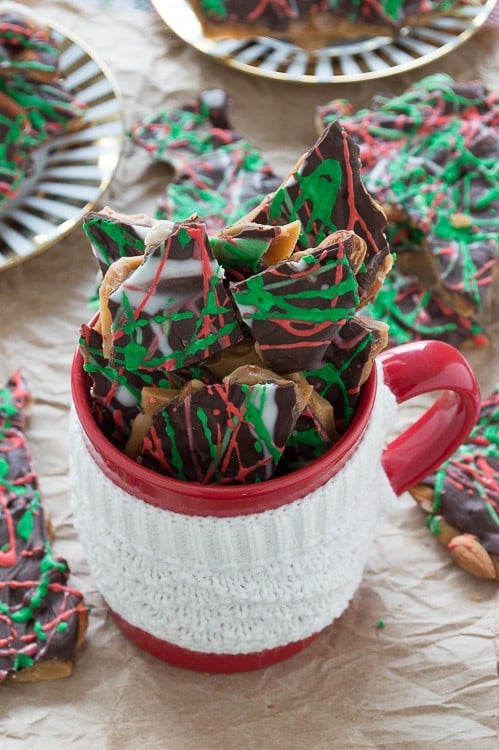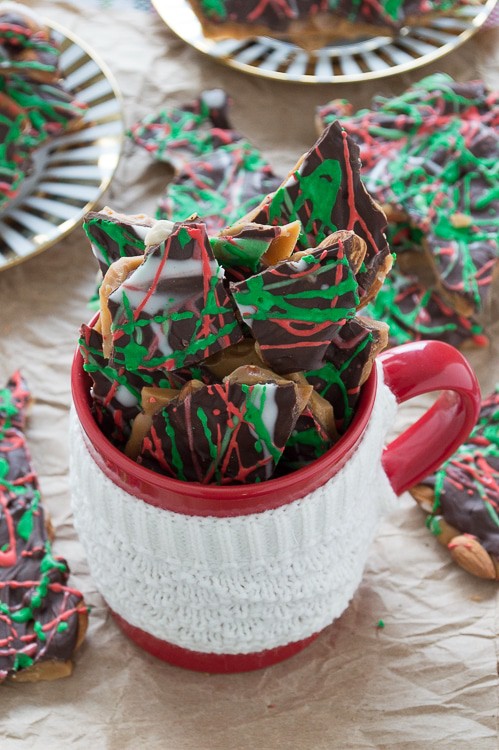 This recipe for Easy Christmas Toffee is a part of the #HoneyForHolidays #DonVictor campaign and has been compensated by #CollectiveBias. As always, all opinions are my own.
This toffee recipe is amazing and super easy to make for the holidays! With a few simple ingredients, including honey, it's easy to whip up at any time!
Is it beginning to look a lot like Christmas where you live?
There isn't any snow on the ground where we live yet, but I am totally okay with that. After living in Minnesota, where it snows October through April, I could go an entire winter without any snow. But inside our house Christmas has arrived! If you've been following our christmas tree dilemma, we did end up getting an artificial christmas tree. Although I have no idea where we will store the tree after Christmas is over, we're definitely enjoying it now!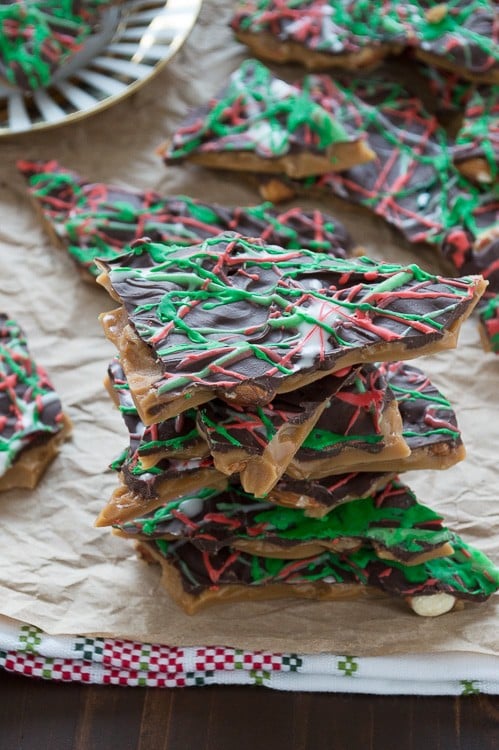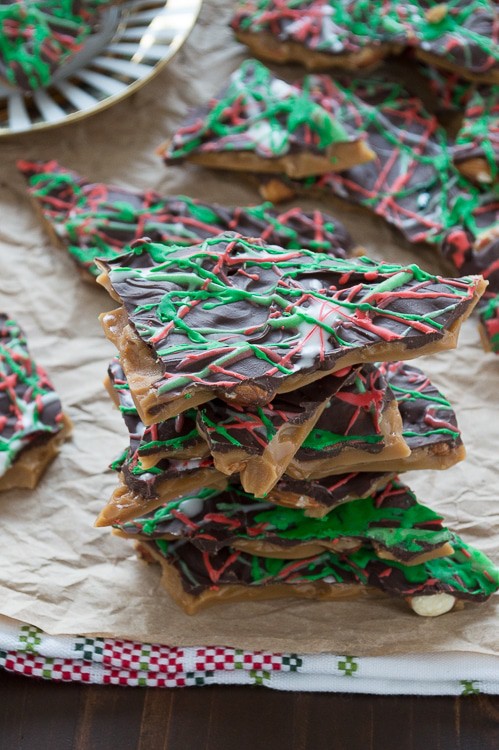 The kitchen is even partaking in the Christmas spirit.. it constantly looks like someone is baking holiday goodies. Hmm.. I wonder who that could be!
Each year I like to make a mixture of traditional and new christmas goodies. This easy christmas toffee is one of those traditional recipes that everyone loves, and since we usually only make it during christmas time, it gets devoured quickly!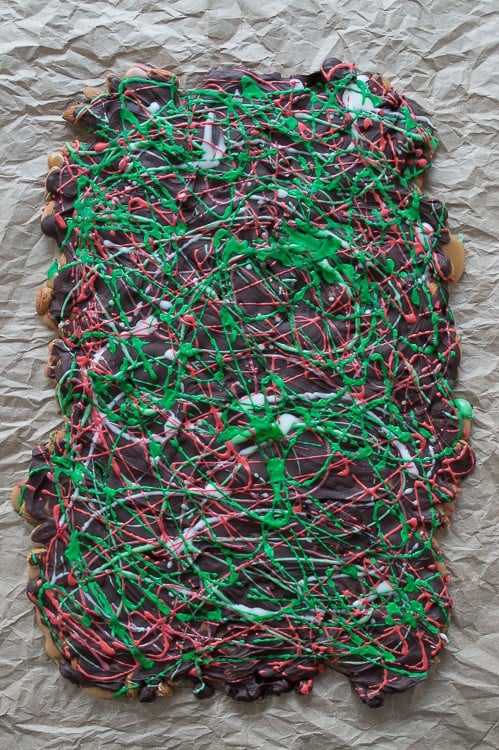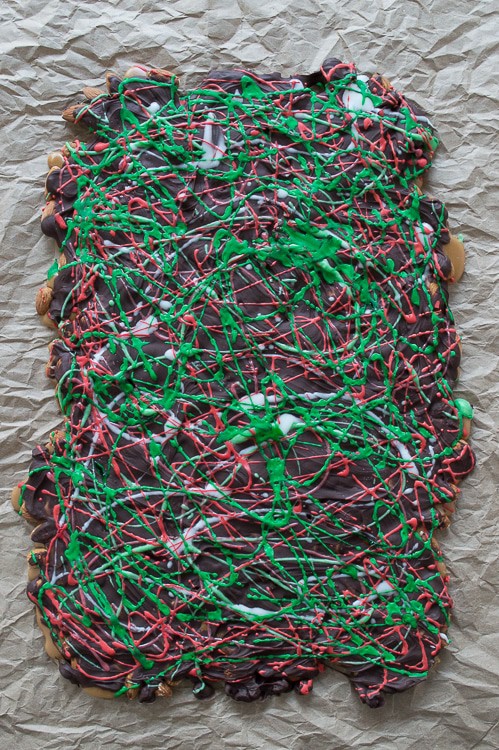 I love that the ingredients to make this toffee are easy to find when I'm shopping at Walmart. I was even able to pick up some Don Victor Honey which you can find in the Hispanic aisle at Walmart.Don Victor Honey is unique because it packages the honey comb inside the jar, giving it a superior taste! I also received a package of new Don Victor products to try, I guess Christmas came early this year!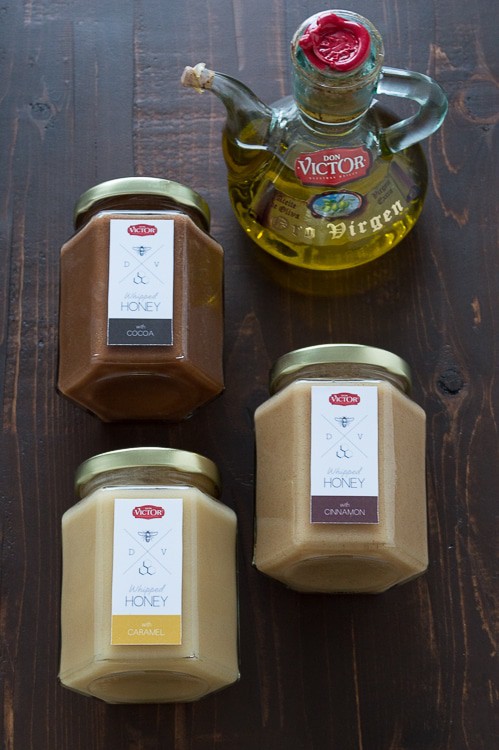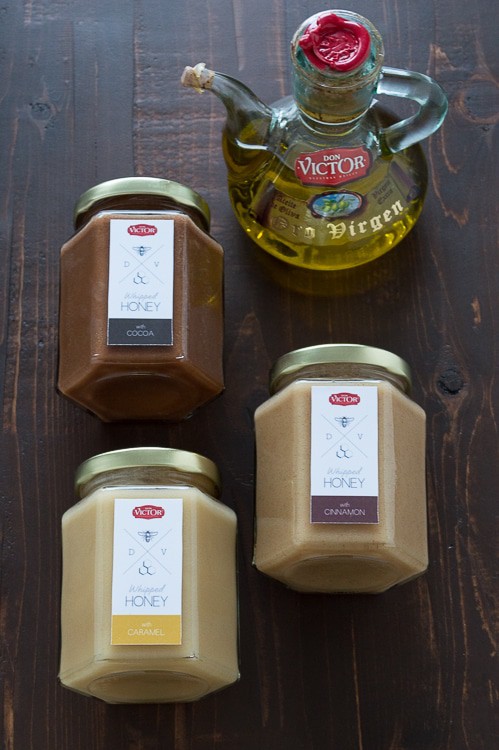 This christmas toffee really is easy to make. Don't worry about having to use a candy thermometer to see if the toffee is at the correct temperature. I don't even own a candy thermometer, so none of those crazy recipes will be posted here! The hardest thing you'll have to do is make sure the color of the toffee turns out to be the color of the almond.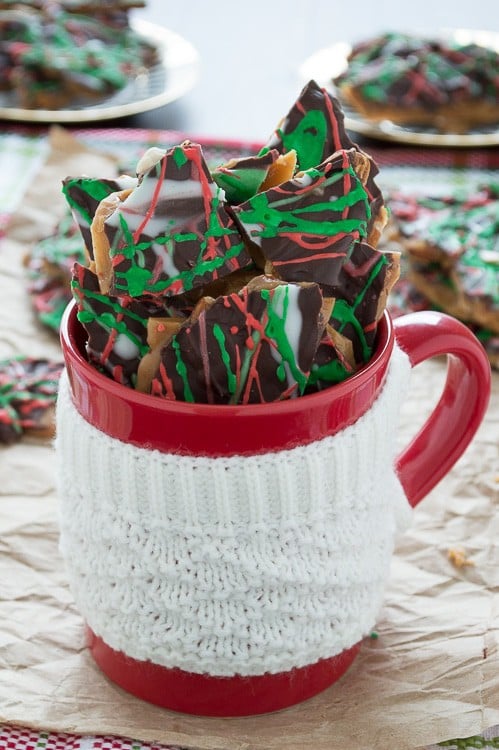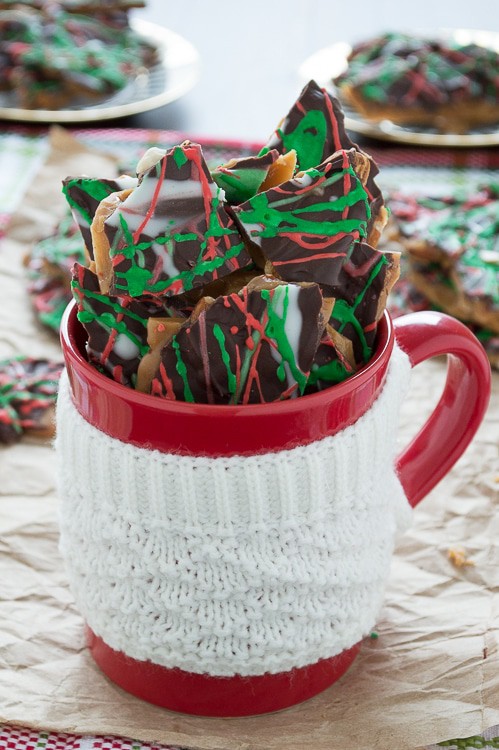 Make room for this christmas toffee in your holiday cookie containers, everyone will love it!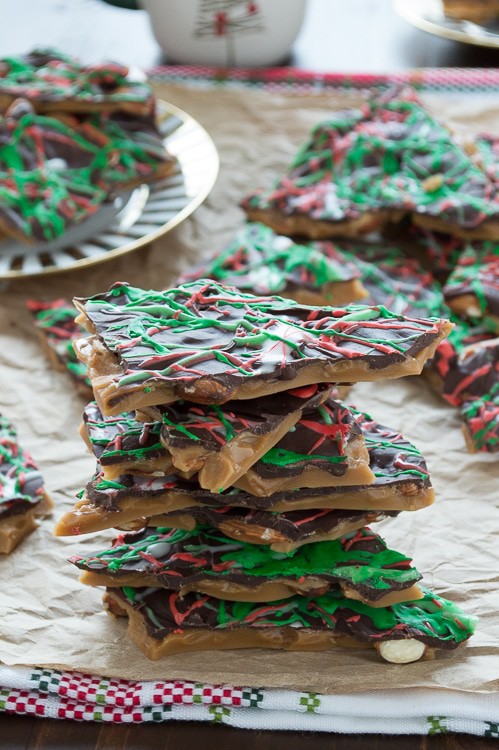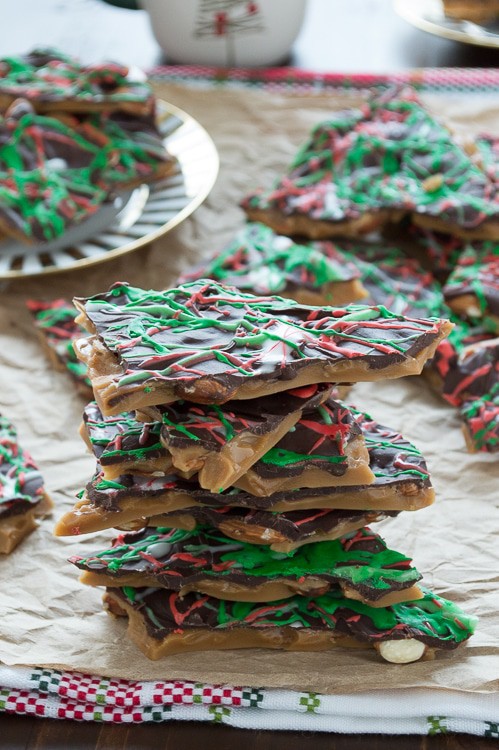 Easy Christmas Toffee
Yield: lots of toffee!
Total Time:1 hour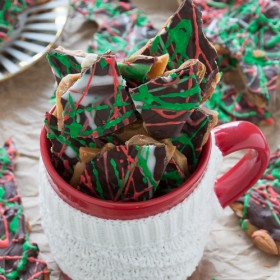 Ingredients:
1 cup whole almonds, with skin on
2 sticks of butter
3/4 cup sugar
3 tbsp Don Victor Honey
1/4 tsp salt
1/2 tsp vanilla
2 cups milk chocolate chips (or one 12 oz package)
Green, red, and white candy melts for drizzling
Directions:
Toast the almonds by spreading them in a single layer on a plate and microwaving on high for 2-3 minutes (stir after each minute).
On foil-lined 9×13 inch baking sheet (or similar size), arrange almonds in a single layer.
In a 2-quart saucepan combine the butter, sugar, Don Victor Honey, vanilla, and salt. Heat over medium to high heat, stirring [i]constantly[/i] until the butter is melted.
Continue cooking and stirring for approximately 7 to 10 minutes until the mixture is the color of the brown skin of the almonds. It's okay if it starts bubbling or slightly smoking, just stir continuously until it's the color of the almond skin.
Once it reaches that color, immediately pour the hot candy mixture evenly over the almonds.
Immediately following, sprinkle the chocolate chips evenly over the hot toffee. Wait 1 minute for the chips to melt, then spread the melted chocolate until it is smooth over the toffee.
Let the toffee cool on the pan in the fridge until the chocolate has set.
Follow the directions on the candy melts for melting. Melt some of each color.
Remove the toffee from the fridge and take turns drizzling each color over the toffee. I used squeeze bottles to drizzle mine, but you could use a spoon.
Return the toffee to the fridge to set.
Once set, about 30 minutes, break the toffee into pieces and store in a container. I like to keep mine in the fridge so the chocolate remains hard.
Products used to make this recipe
(may include affiliate links)