Learn how to take authentic brand photos in a store. 6 tips for influencers and bloggers when taking sponsored brand photos in a grocery store, clothing store, or out shopping anywhere!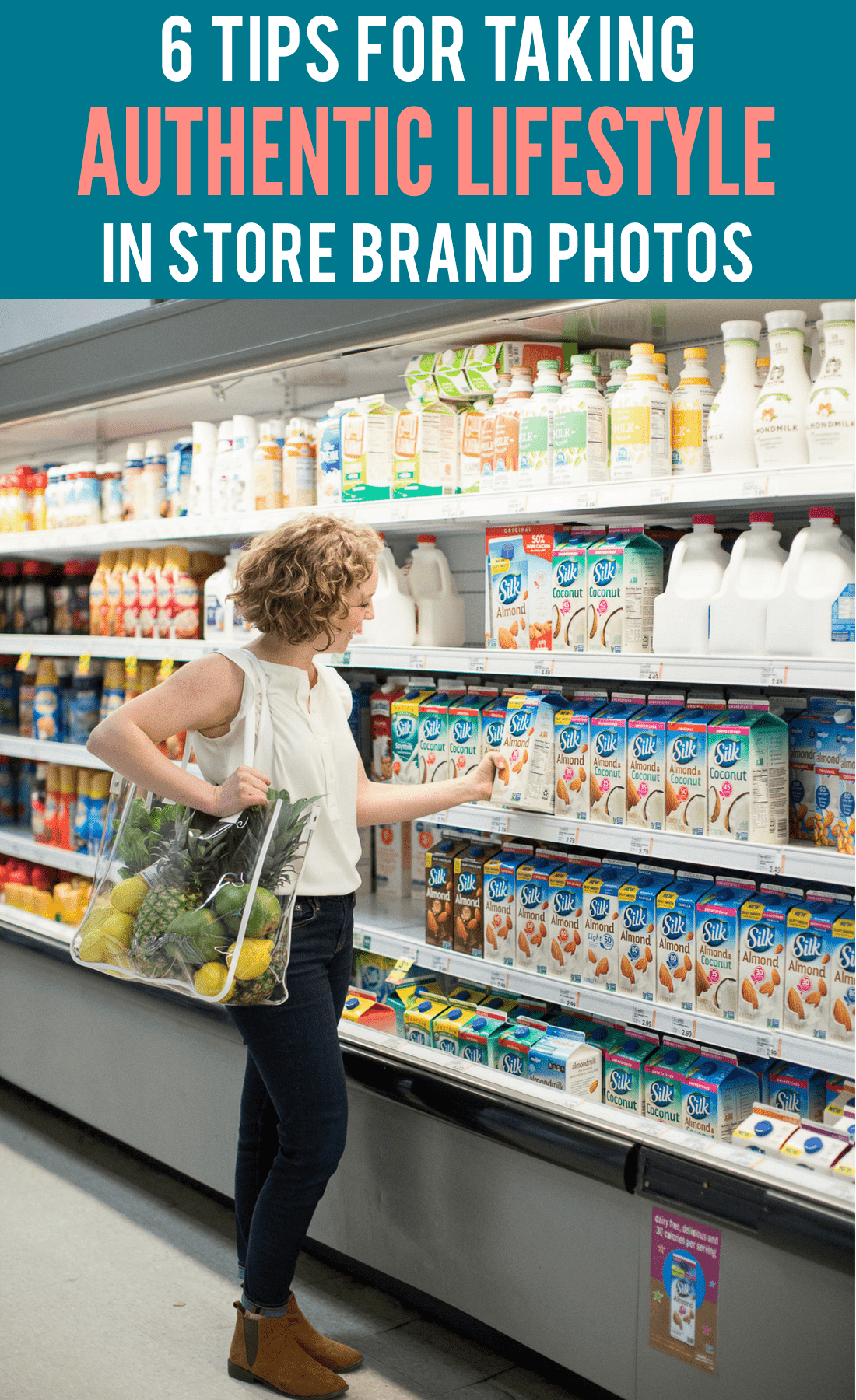 As a blogger and influencer, one of the most requested items from brands when partnering together is to include a photo of the product we're showcasing in our blog post.
And it makes sense. If I were a brand paying an influencer to showcase a product, I would want a photo of the product to be included. How else are customers going to know what the product looks like or what they should be looking for when they are out shopping?
Each brand has a different approach on this, but it's definitely a standard in the influencer industry.
As a blogger/influencer, how you include that product image and the quality of the image makes a huge difference.