Bakery style "doctored up" chocolate cupcakes! This is an easy, one bowl chocolate cake mix cupcake recipe without pudding or coffee.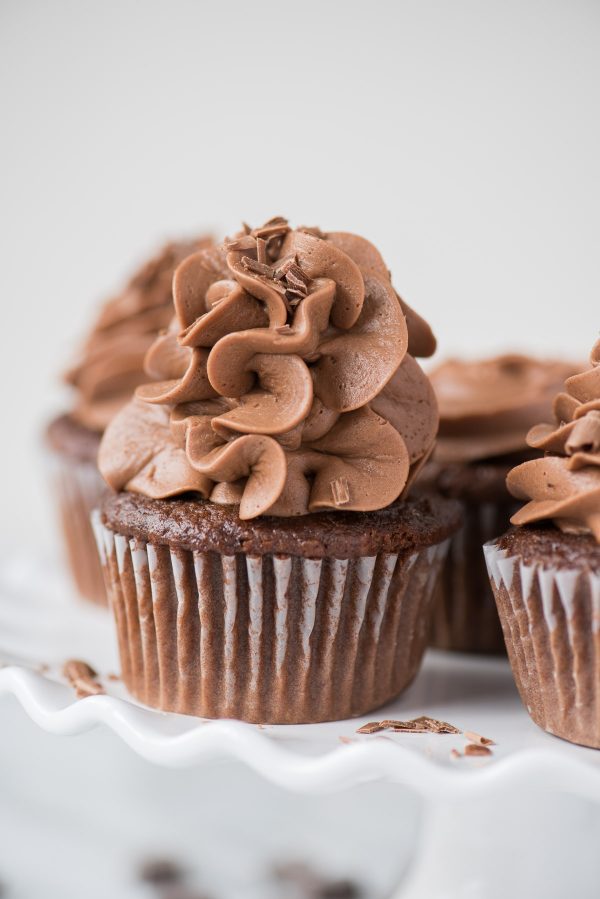 I love a good cupcake.
And a good cupcake, to me, means there's chocolate.
Do you ever play that game 'this or that' where you pin 2 things against each other and you keep going until something knocks out the long standing favorite?
For example: chocolate frosting or vanilla frosting? Chocolate.
Chocolate frosting or peanut butter frosting? Chocolate.
Chocolate frosting or mint chocolate frosting? Oh, that's a toughie. 🤔