Take the classic scotcheroo dessert recipe and turn it into a pumpkin spice scotcheroo with a few additional ingredients! We look forward to making these pumpkin scotcheroos each fall – bring on all the pumpkin spice!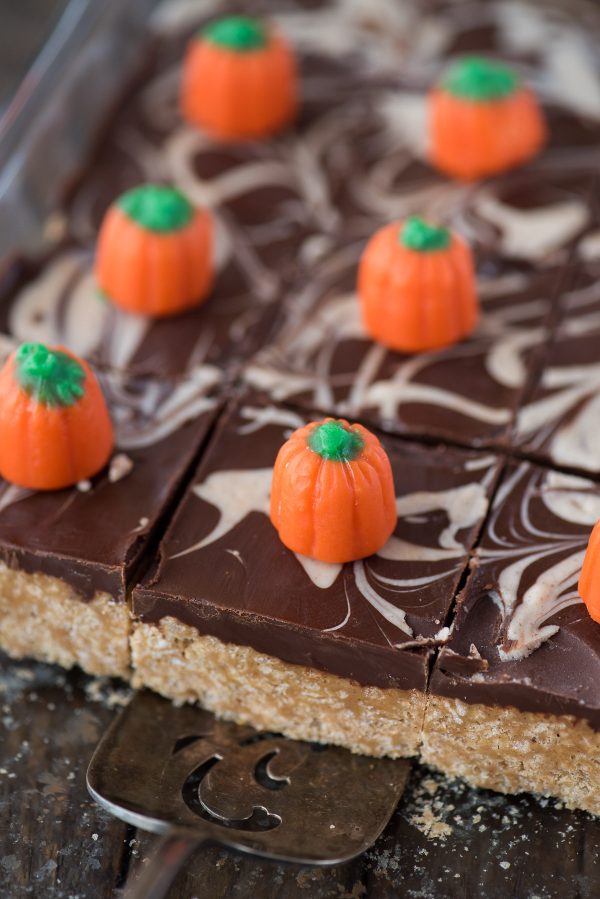 I created this recipe in partnership with Rodelle. Thank you for supporting the brands I love!
A scotcheroo is a classic dessert bar. It's right up there with rice krispies and puppy chow. There always seemed to be one of those three at a party when I was growing up in the midwest.
But I didn't actually know what a scotcheroo was. I just thought it was a rice krispie bar with chocolate on top. Which I can 100% see why my younger self thought that.
They both use the same cereal and they both have a chewy texture. I just thought some people put chocolate on top of their krispie bars and some didn't 😂