The best classic plain cheesecake recipe with a graham cracker crust. Impress guests every time you make this Philadelphia style cheesecake with our step by step recipe of how make to bake a cheesecake in a water bath.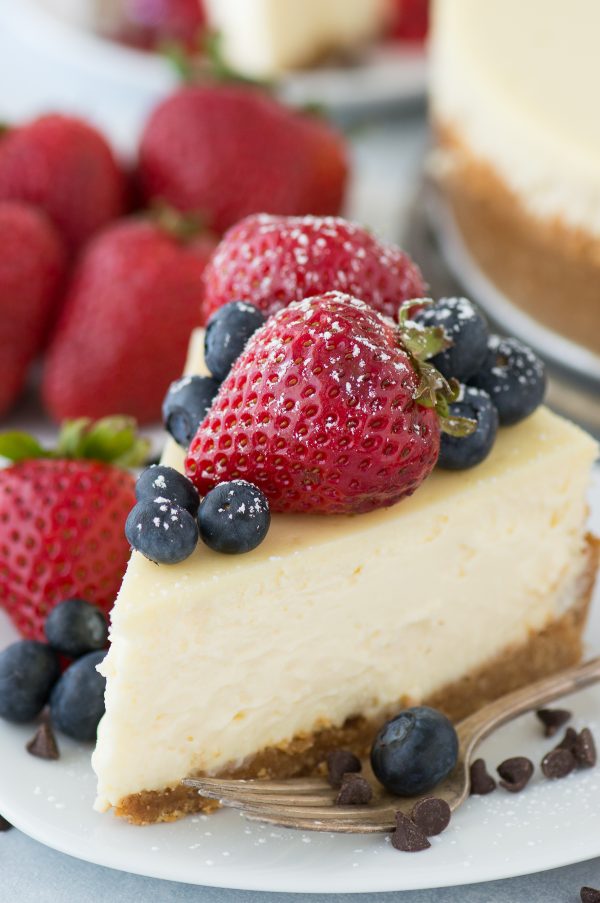 I like to think that I am making up for lost cheesecake time.
When I was little I didn't like cheesecake because I thought there was actual cheese inside and I didn't like cheese, which is a shocker because I thought all kids LOVED cheese.