Easy 3 ingredient homemade pumpkin whipped cream! This is great on hot cocoa, pies, cakes, cupcakes.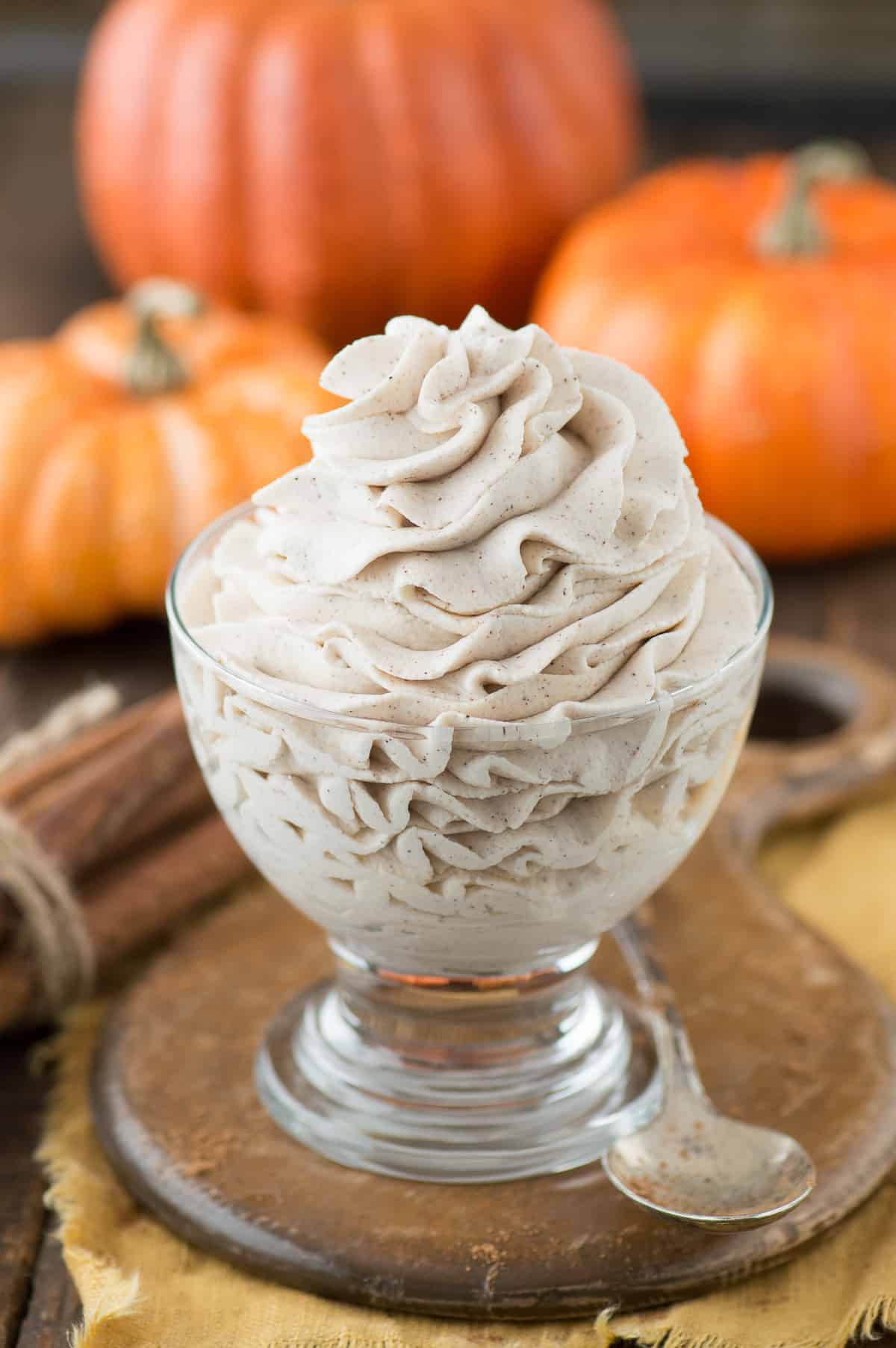 I used to really like cool whip.
Then I made homemade chocolate whipped cream and everything changed.
I was finally convinced that homemade whipped cream was better than cool whip and ever since I've been on a flavored whipped cream kick.