Oreo Angel Food Cake is an EPIC combination of your 2 favorite desserts! Use oreo crumbs in the batter to make cookies and cream angel food cake. Top the angel food cake dessert with oreo whipped cream and more oreos! Plus, we'll show you how to make angel food cake without cake flour. And 7 tips for making homemade angel food cake and GLUTEN FREE angel food cake too!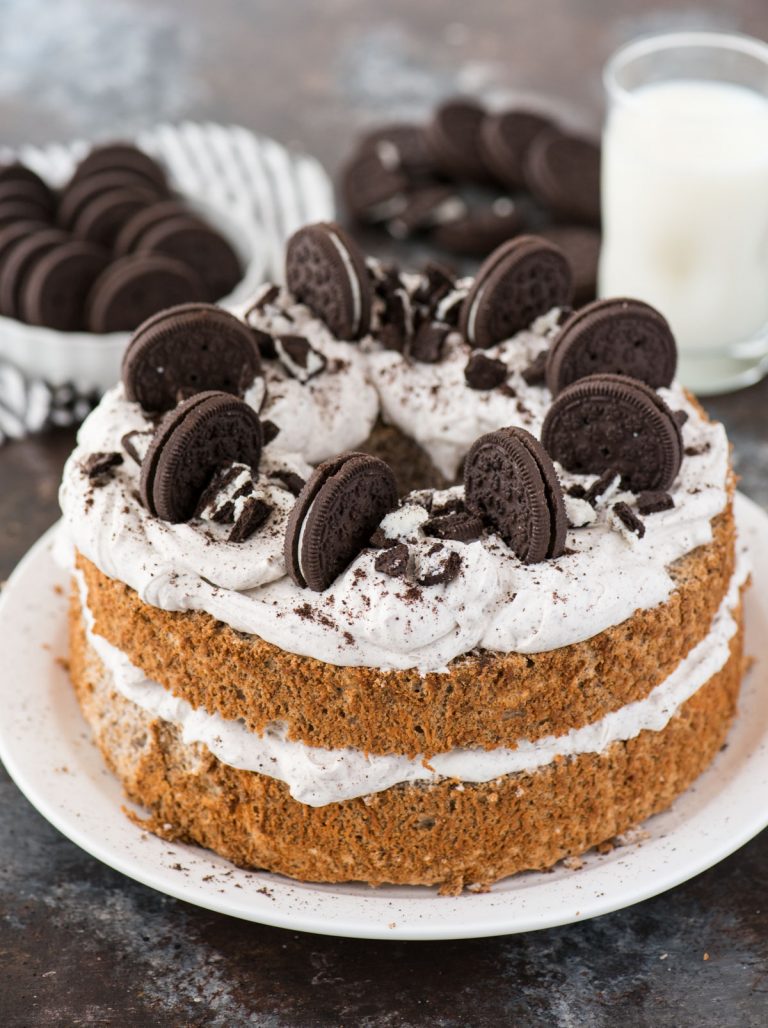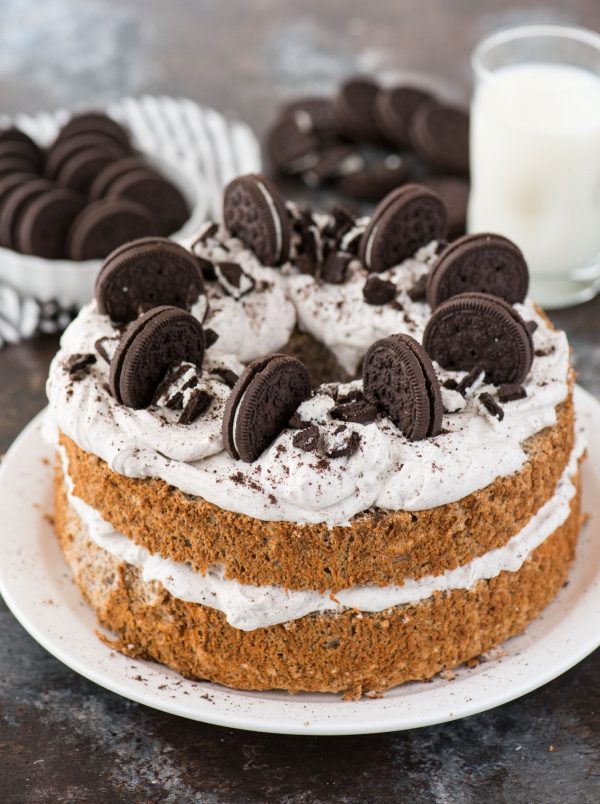 Who knew that you could take a dessert like angel food cake that's usually fruity and pair it with OREOS instead?!
And it's so good, friends! This recipe is like a cloud made of cookies and cream. It has all your favorite fluffy and light components of angel food cake but with a unique oreo twist!