This easy champagne cupcake recipe with champagne frosting is a New Year's Eve dessert you won't want to miss! How to make champagne cupcakes using a box cake.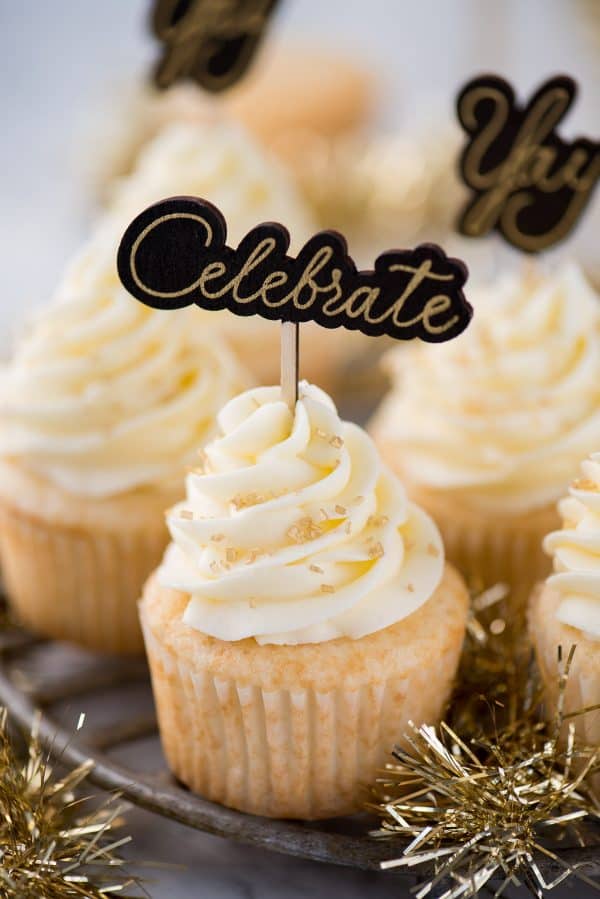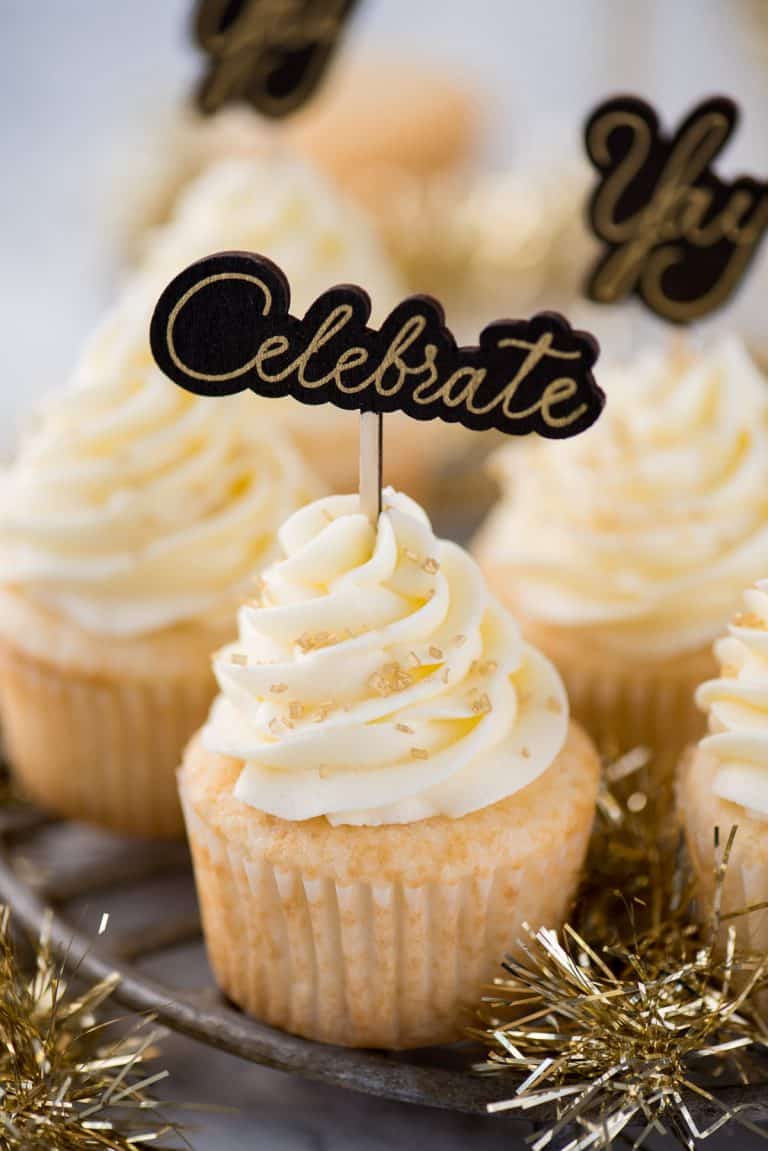 This post was originally published December 2015 and updated December 2018.
We just got back from spending time with our families in Minnesota! From where we live, it's an 8 hour drive each way. 16 hours total.. so that's a lot of time in the car.
The first 5-7 times we did that drive, Ryan and I would play various car games like the alphabet game or this weird game where whenever you pass a cow pasture the first person to say "those are my cows" gets to add a tally to their cow herd count.