Decadent and moist 2 layer chocolate velvet cake with chocolate milk in the batter! Top with fresh berries, chocolate shavings, chocolate chips – whatever you want!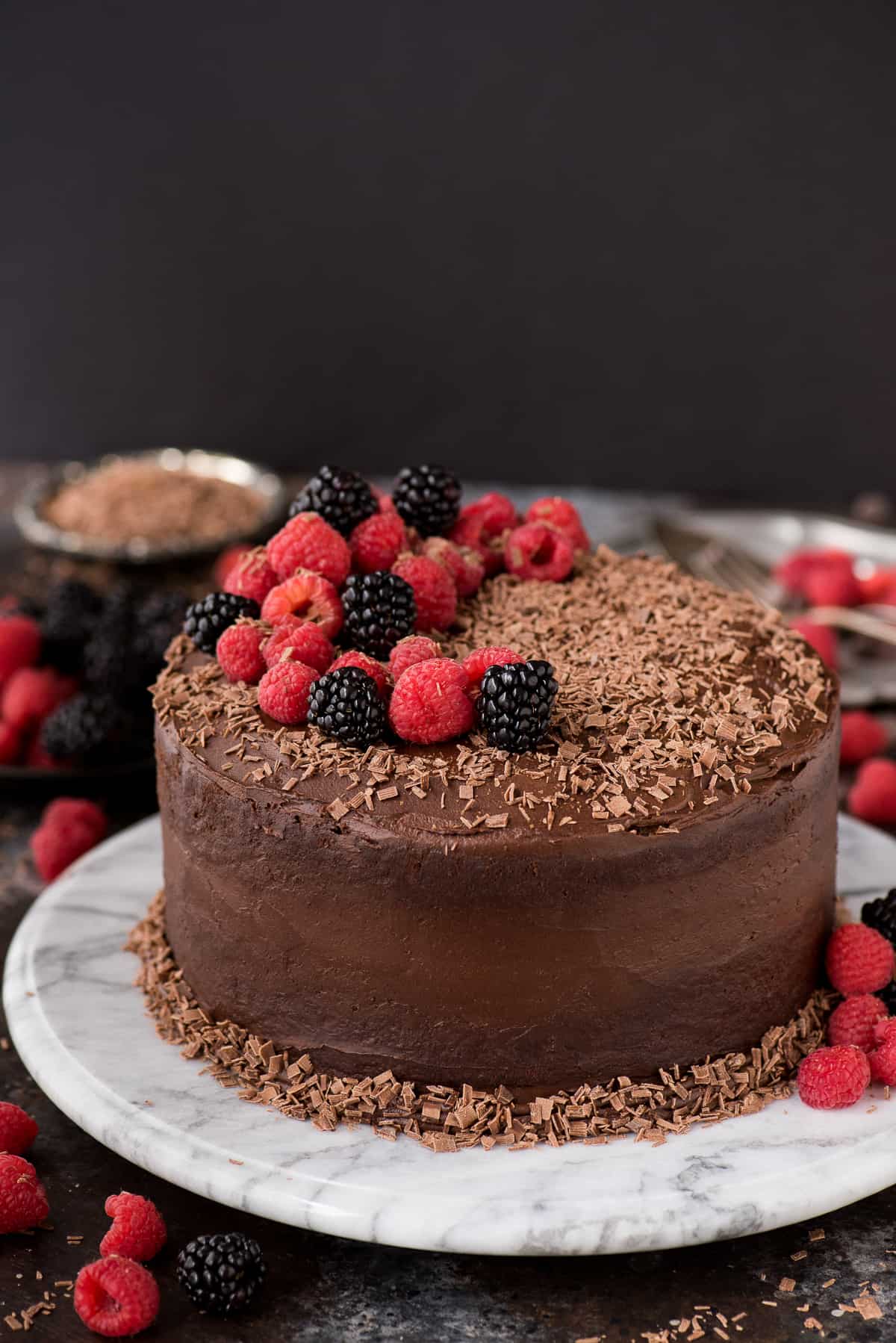 I created the recipe in partnership with Promised Land Dairy for their #FarFromOrdinaryMilk campaign.
What's a chocolate velvet cake you ask?
It's a layered chocolate cake that's so smooth and delicious that it gets to have velvet as a part of its name!