These are the best mini funfetti cheesecakes because they are loaded with sprinkles! Sprinkles in the graham cracker crust, in the cheesecake, and on top!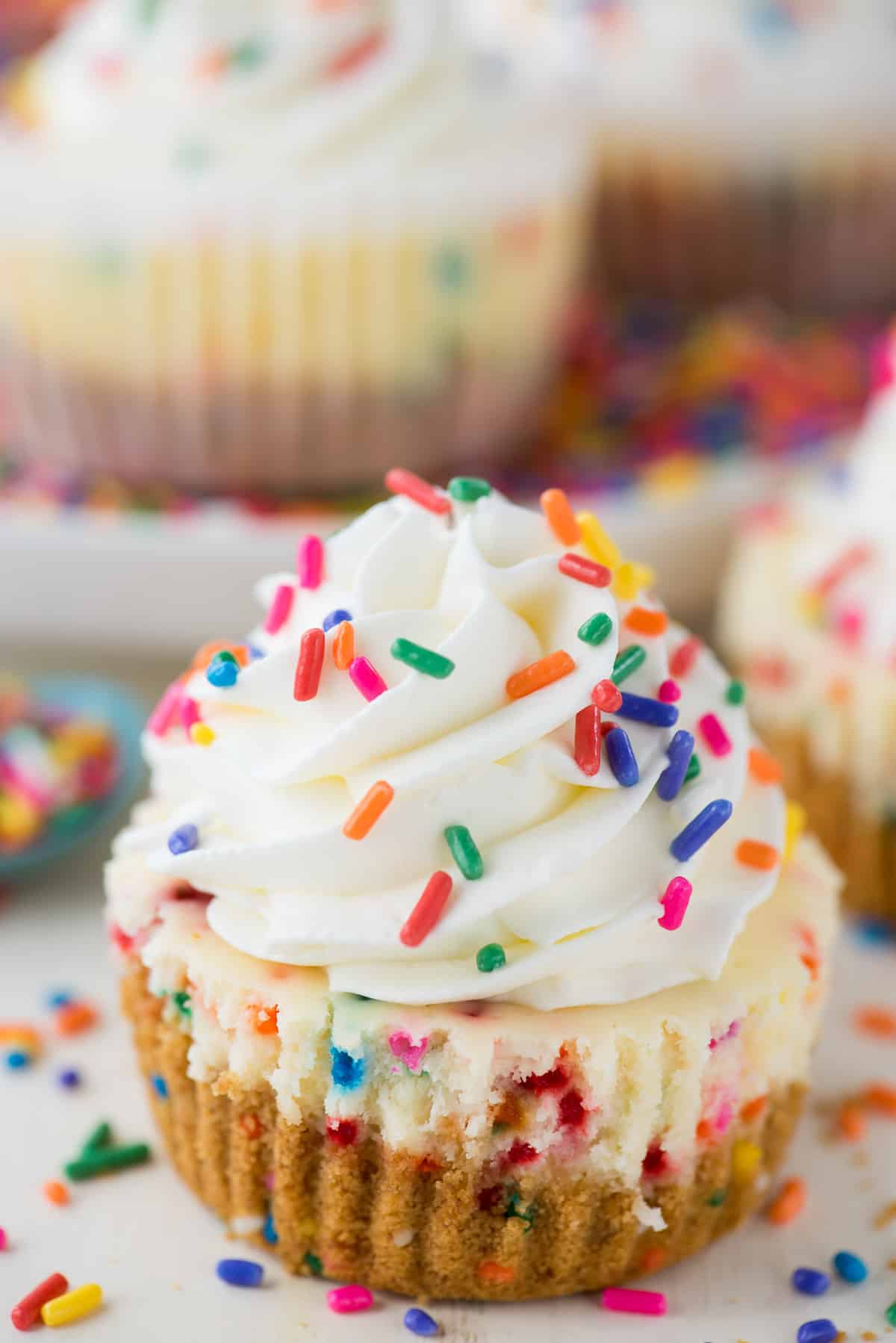 I have yet to meet a kid that doesn't like sprinkles.
What about you – do your kids, grandkids, nieces, nephews like sprinkles?
I mean how many times have you seen a kid pick a certain donut because it has sprinkles?!