Summer berry pie recipe with an EASY all butter crust. This mixed berry galette is pie's nontraditional little sister!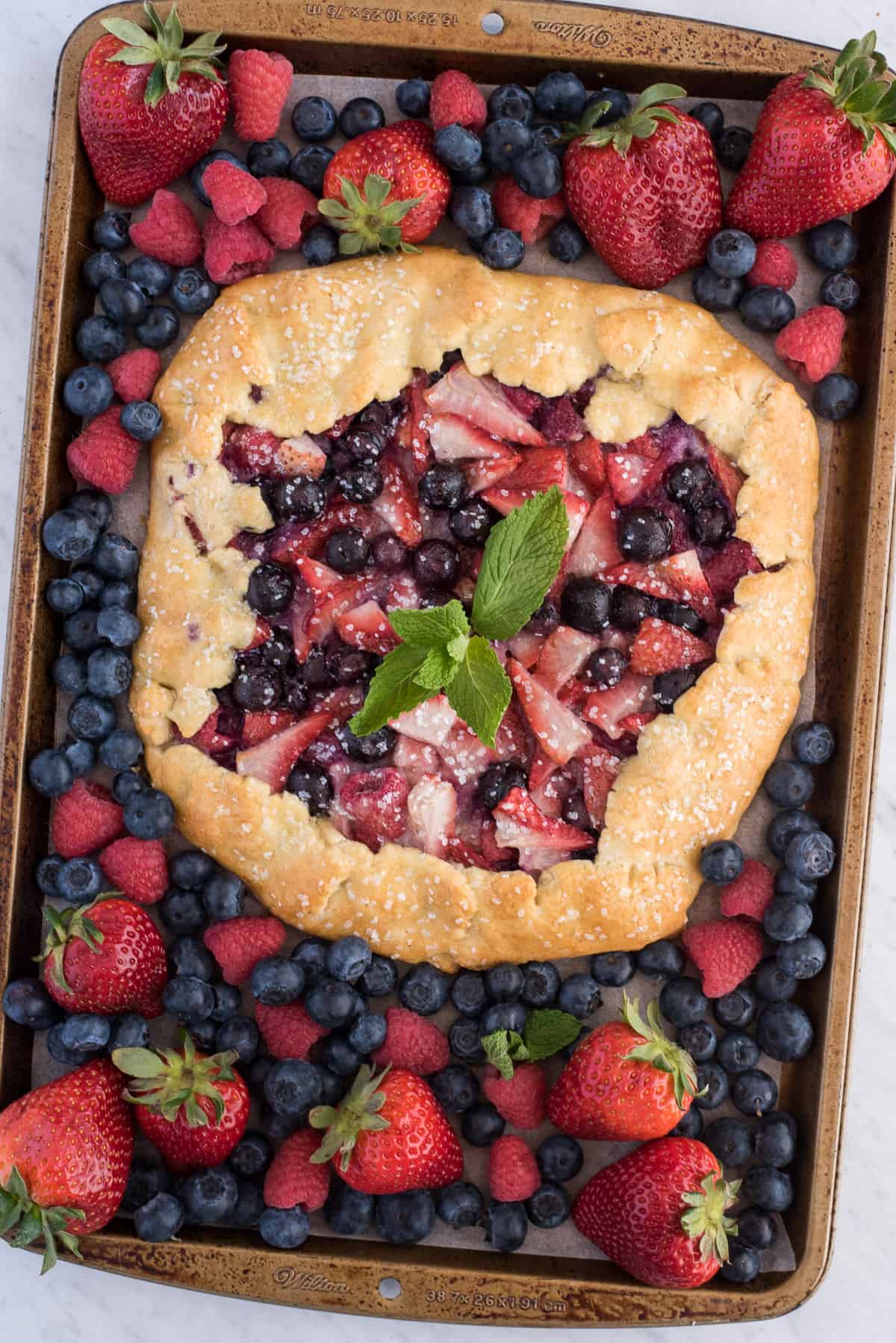 I fell in love with this pie the summer of 2014.
Why I haven't made it every summer since I have no idea! But it can be difficult as a food blogger to re-make an old recipe when I always have new ones waiting to be made!