Family friendly crock pot apple cider punch served hot or cold! Apple cider, spices and fresh fruit slices is all that it takes to make this fall mulled apple cider!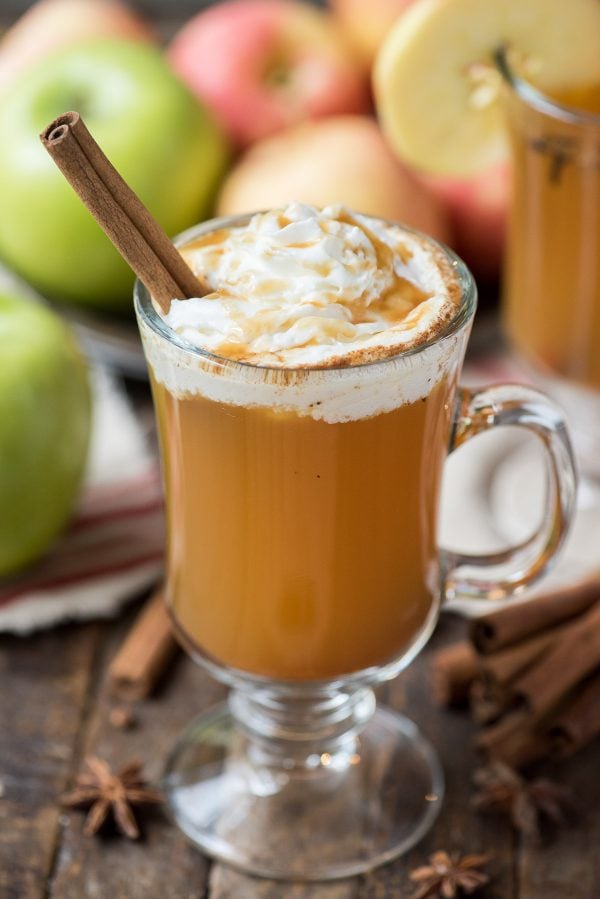 This recipe was fun for me to make because I don't post many drink recipes – we have less than 6, but somehow our pina colada sangria recipe is popular during the summer!
A few weeks ago I was sharing on instagram that Ryan is obsessed with pumpkin spice lattes this year – abbreviated PSL for those non-millennials 😁
I have made it my duty to keep track of the number of PSLs he has this season because he love for them runs DEEP. The count is at 9 and the PSL only came back to Starbucks 4 weeks ago.