This is our favorite Lime Sherbet Float recipe because it calls for 2 secret ingredients that really make it taste AMAZING! Plus you can reuse this lime sherbet punch recipe in the summertime or it would be fun to serve at a baby shower!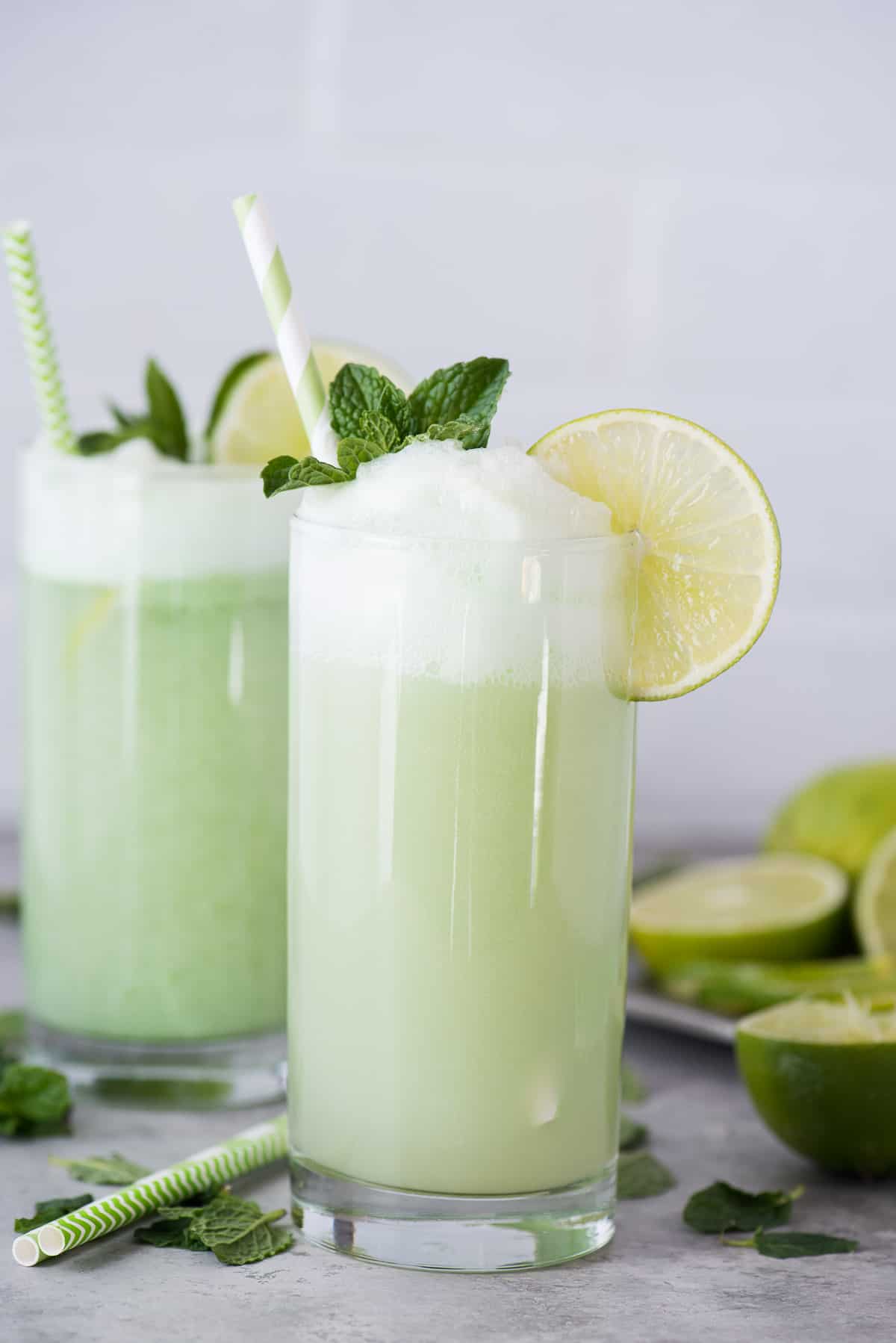 I love St. Patrick's Day because..
-I LOVE the color green (bonus points for olive green!)
-I am 12.5% Irish
-I love potatoes
We grew up celebrating St. Patrick's Day with green eggs and ham and green milk. I loved it when I was young, but now I'm not sure I would be as excited to drink green milk!