Peanut Butter Whipped Cream
Easy to make peanut butter whipped cream frosting! This whipped cream makes a great frosting for cake & cupcakes. Includes recipe note for how to make keto peanut butter whipped cream.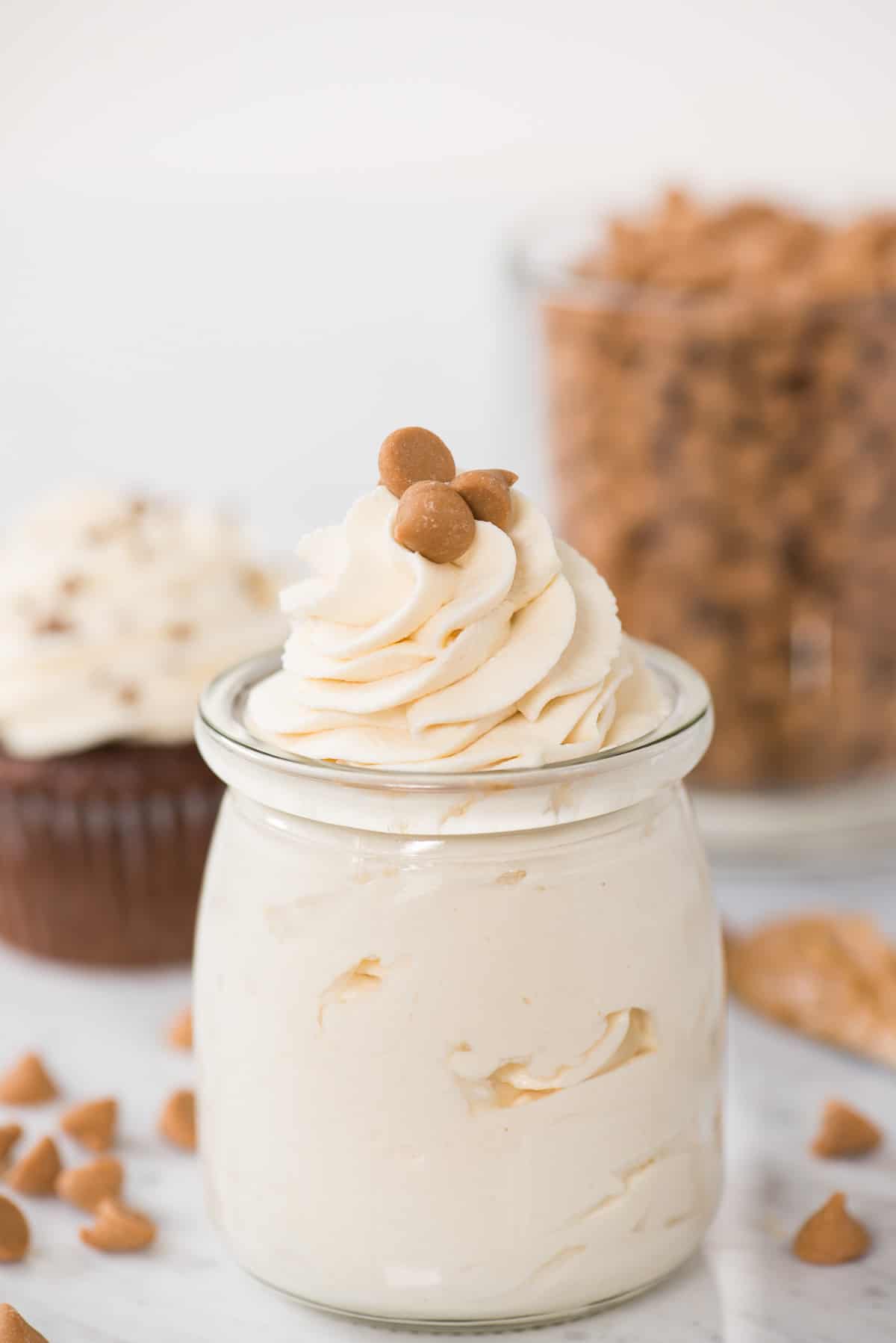 The first time I shared a whipped cream recipe was the first time I actually ever made whipped cream. I grew up as a cool whip kid and thought it was the best thing ever.
But then I made chocolate whipped cream and my mind was forever changed.
I still like cool whip and use it, especially for ease when its mixed with other ingredients in a recipe. Both my no bake oreo pie and reese's peanut butter cup pie recipe use a container of cool whip in the filling and they are goooood. And easy.
But homemade whipped does hold a special place in my heart now.
We put this on chocolate fudge cupcakes for my sisters birthday. Next year to make them lower in calories everyone just wants a bowl of the peanut butter whip cream!! It was a really fresh and light tasting alternative to conventional icing.

-Linda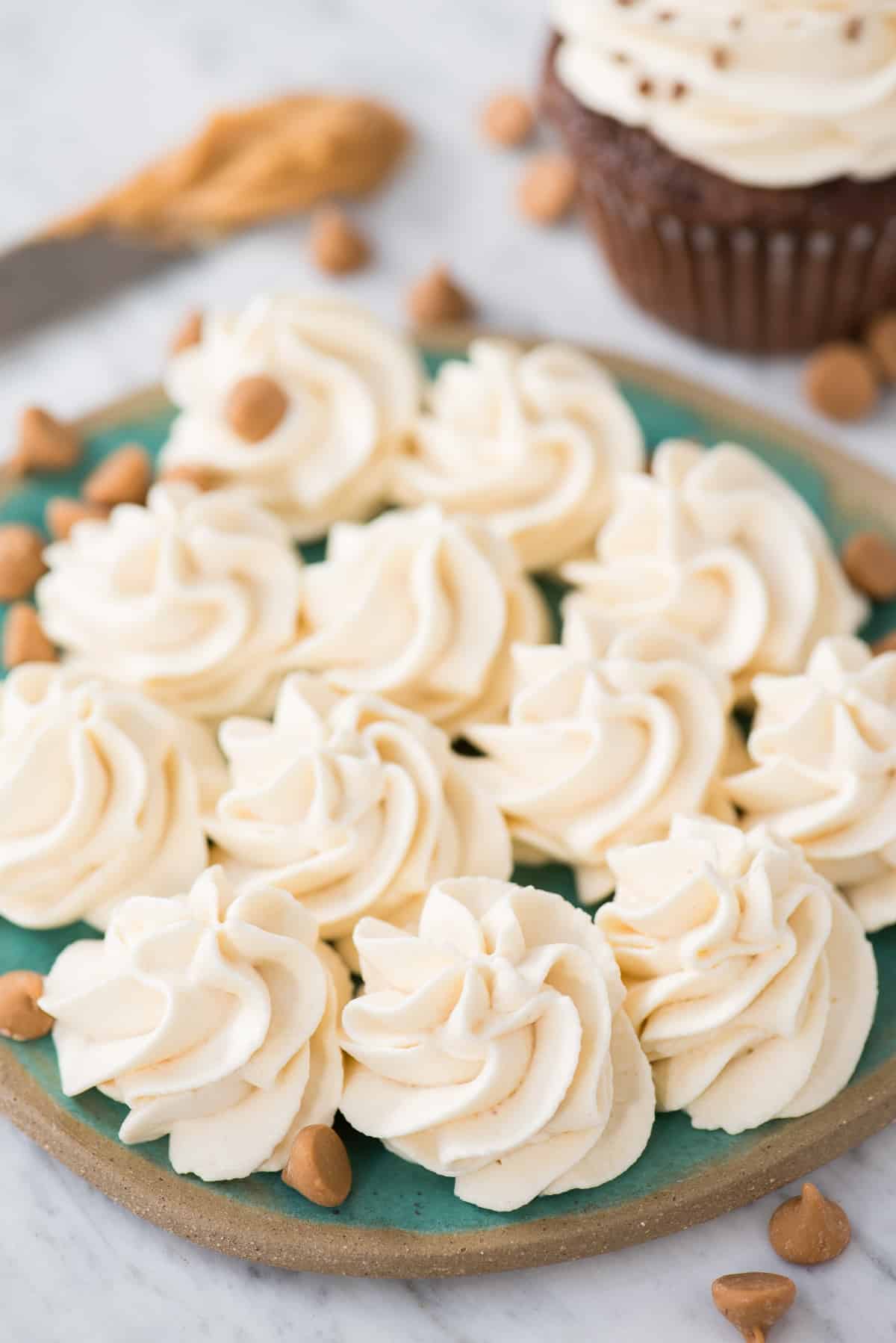 I will probably always pick a flavored whipped cream over plain….. OR maybe that means I should work on making a delicious vanilla bean whipped cream because that sounds pretty good with fresh strawberries.
But peanut butter whipped cream with chocolate cupcakes sounds amazing!
Ingredients
heavy cream
powdered sugar
creamy peanut butter
Homemade whipped cream is so easy to make. All it takes is some heavy cream and some powdered sugar. I like to add powdered sugar for 2 reasons. One- it adds a little sweetness to the cream. Two- it adds stability to the cream, allowing the cream to have firmer peaks once whipped.
Please note I have not tried making this recipe with all natural (no sugar added) peanut butter. I'm just using the average joe peanut butter, similar to Jif or Skippy.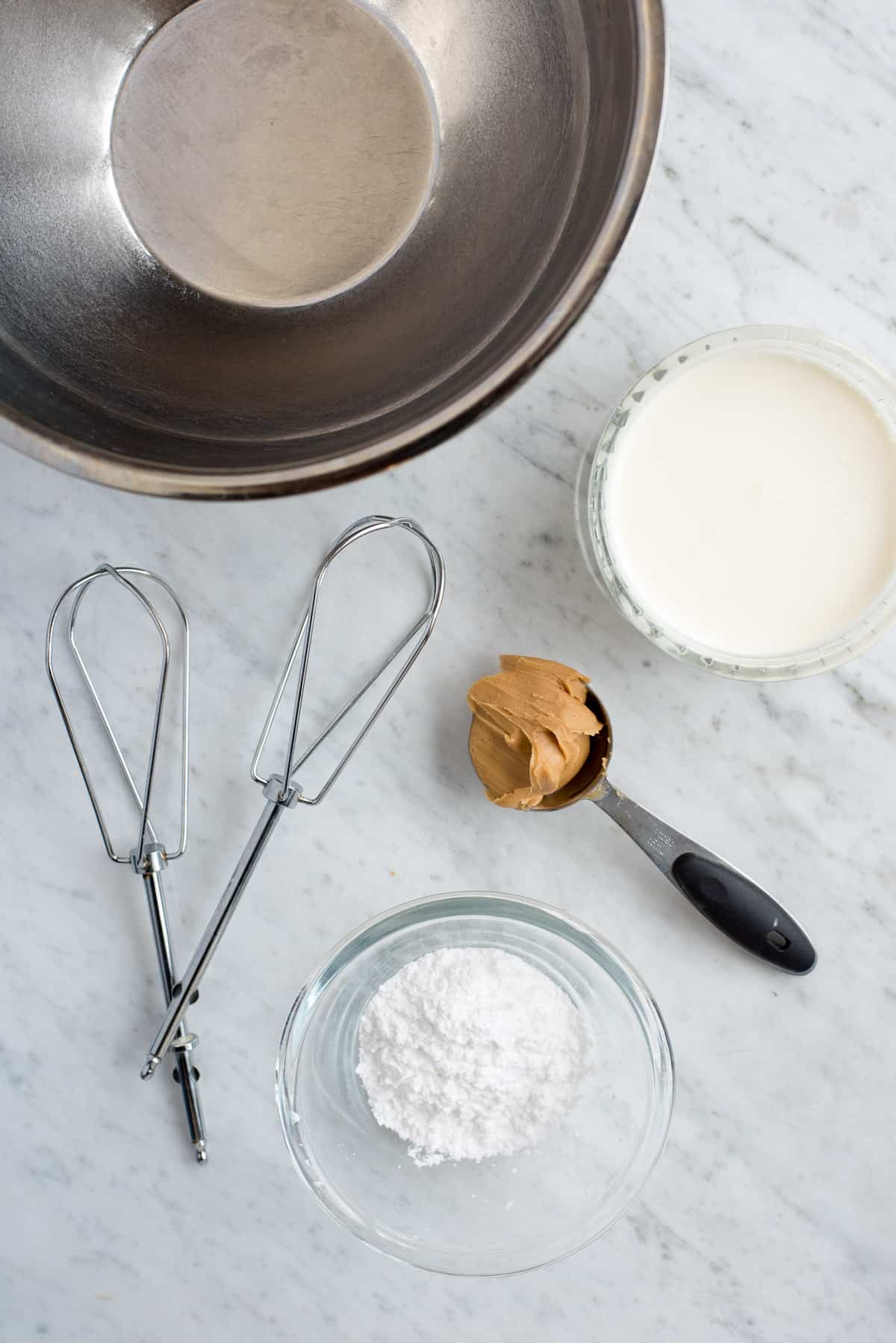 This peanut butter whipped cream topping tastes just like a reese's! Add a little chocolate sauce or mini chocolate chips and you really have the whole effect.
Swap in PB2
This recipe can also be made by using PB2 instead of peanut butter. PB2 is powdered peanut butter and doesn't have any additional oil, unlike regular peanut butter.
Using PB2 in place of the creamy peanut butter will result in a whipped cream that has stiffer peaks, meaning it won't get droopy as fast. I would recommend using the PB2 over the regular peanut butter if your dessert will need to be sitting at room temperature for while.
For these specific photos, I used regular creamy peanut butter. So as you can see it still produces a nice hold, but by the end of my 30 minute photo session, it was starting to droop.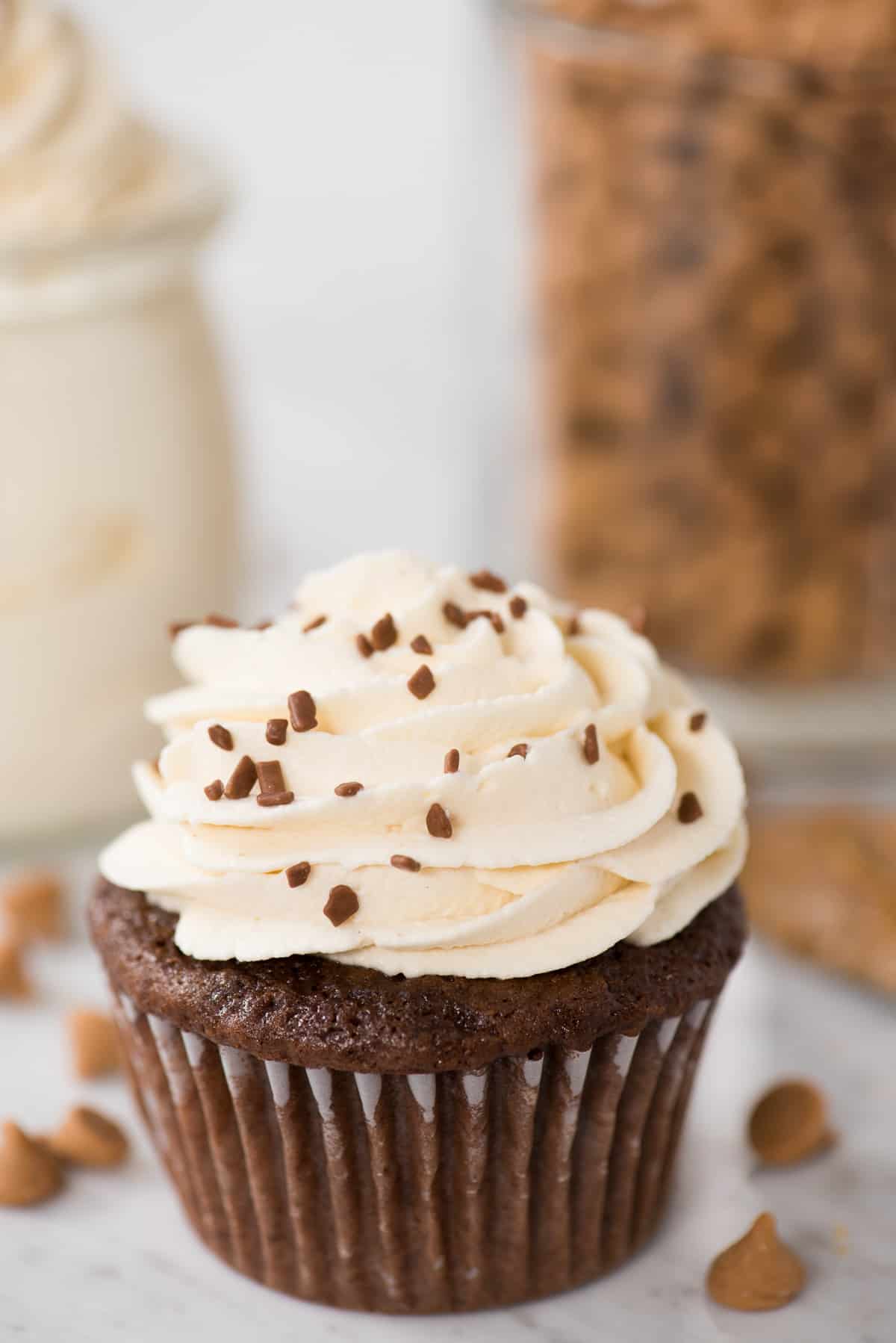 You can make this 3 ingredient flavored whipped cream ahead of time (I'd say a few hours max) and store in the fridge until ready to use.
Keto Peanut Butter Whipped Cream
If you're following a keto diet, you can make this whipped cream with a few changes. Use a keto approved sweetener like stevia, erythritol or monk fruit sweetener as a one for one substitute. Use a peanut butter without added sugar. And heavy cream is already keto approved!
More of Our Favorite Recipes