Want our top 10 essential dessert recipes?
Get our favorite classic recipes in your inbox! It's 100% free, but we might make you hungry!
Earthquake Cake
Earthquake Cake – Hold on to your seat because things are about to rumble!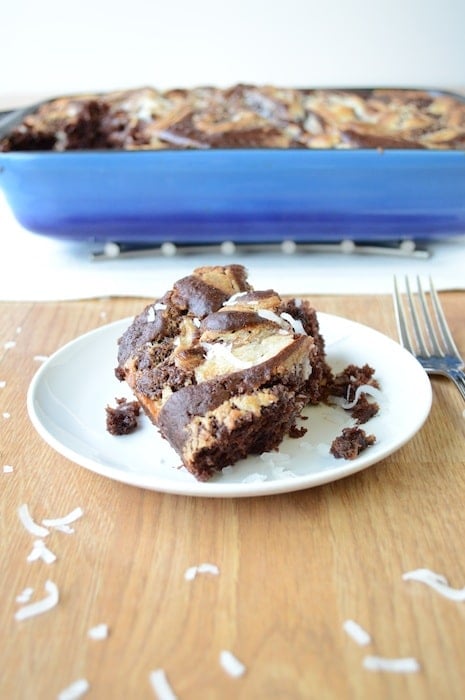 Ingredients for Earthquake Cake
I'm not really sure how this cake got its name, but it's rich with german chocolate flavor,  pecans, coconut, and the secret ingredient – a powdered sugar, cream cheese, and butter swirl layer. It's amazing and a lot of you agree with me based on your comments!

How To Assemble The Earthquake Cake …
Layer #1 (on the left) – chocolate chips, pecans, and coconut, and layer #2 (on the right) german chocolate cake mix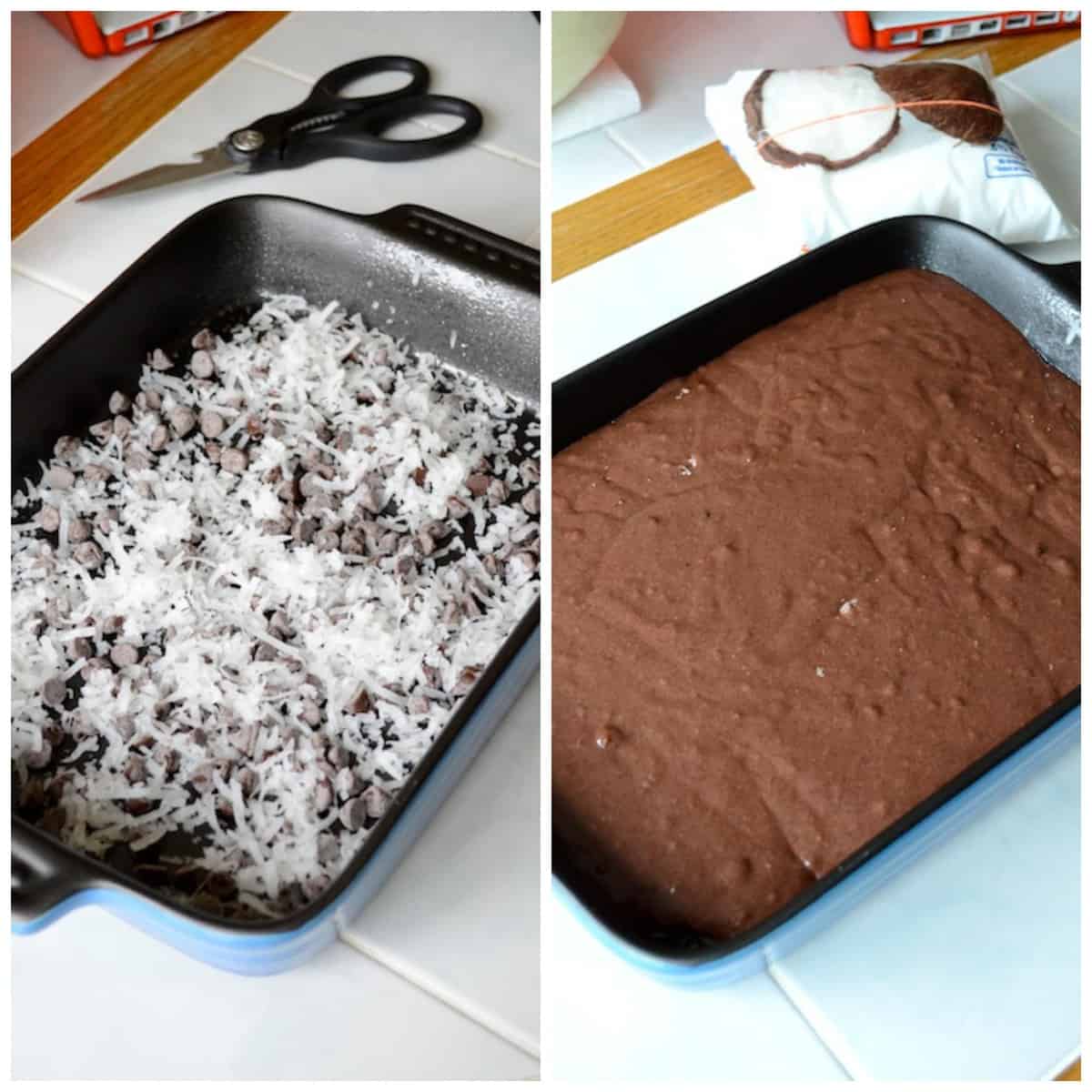 Layer #3 – the swirled butter, cream cheese, powdered sugar goodness. Let's not think about the calories.. they don't exist :)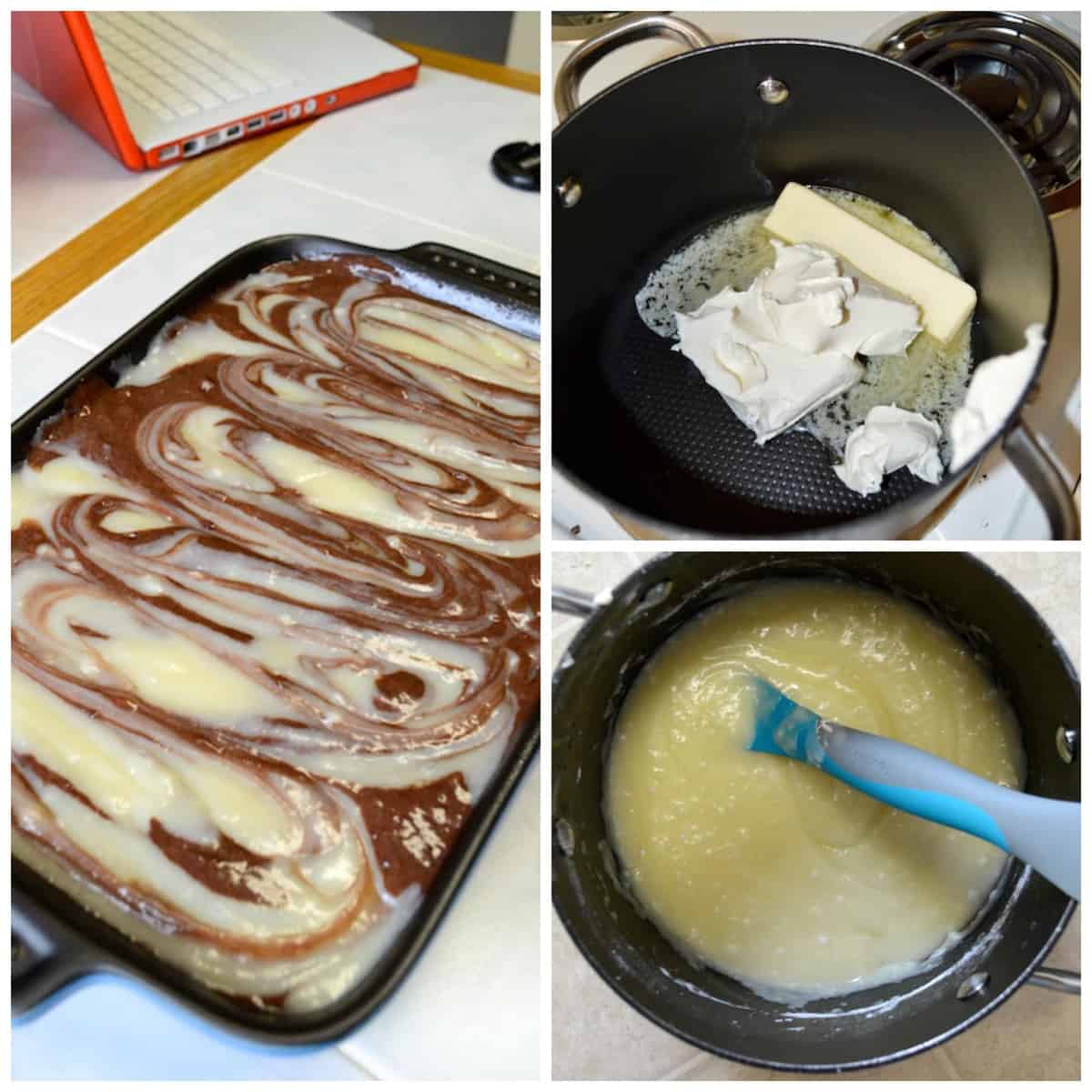 I think I overcooked mine slightly because the end result is suppose to be a bit more gooey and not completely cake-like, so be sure to watch your cooking time! But nevertheless this earthquake cake was phenomenal and was the talk of the night at our pot luck.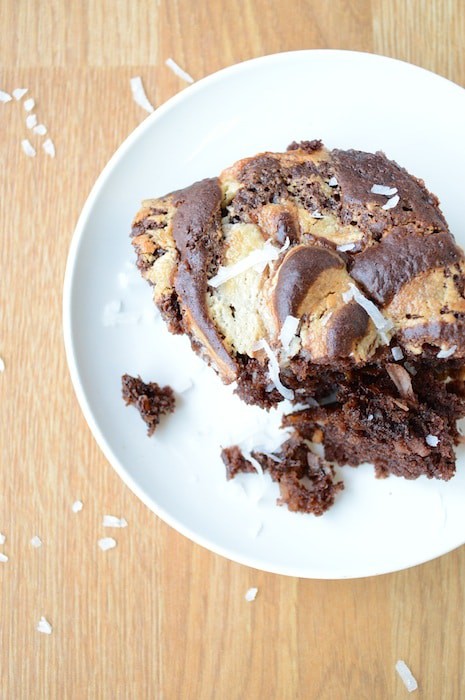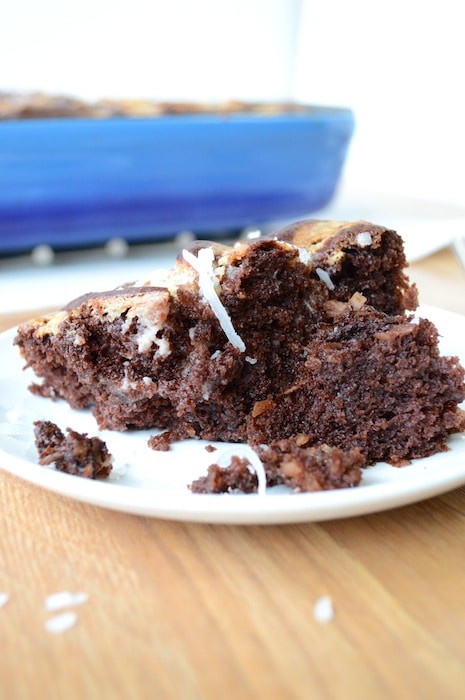 Please secure your belongings before baking, as you might experience some rumbling :-) And if you're not fully convinced to make this recipe.. maybe these comments left by readers will inspire you!
"Beth, Wow!!! I tried the Earthquake Cake – Simply Delicious and so easy to make. Had company and that was the dessert we had and everyone commented that it was AWESOME. Believe me it was and so glad to get your recipes as was so easy to make and simple ingredients." – Terri
"I made this for a poker tournament get together and it was a hit with everyone and myself… It's not very often that I love the dessert I bake.. I just made my second cake since Saturday.. And the best thing is… It's so easy to make.." -Missie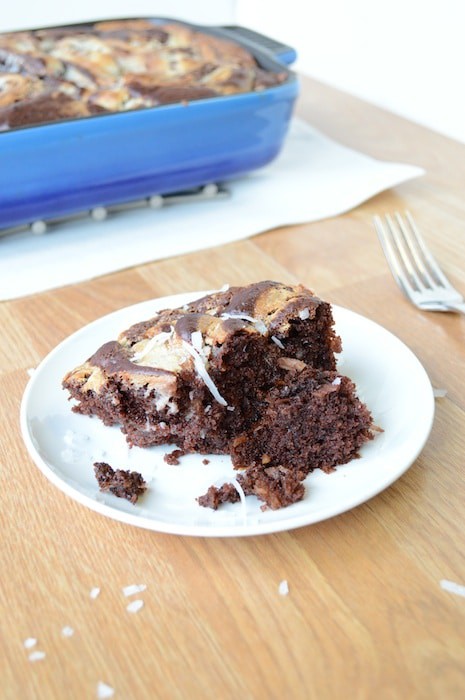 Earthquake Cake
Yield: one 9x13 inch cake
Prep Time:1 hour
Total Time:1 hour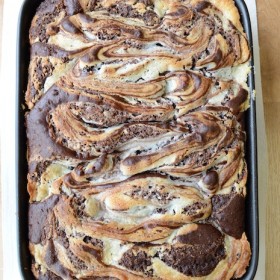 Ingredients:
1 box German Chocolate Cake Mix (do not prepare as directed on box, prepare as directed below)
1/3 cup oil
3 eggs
1 and 1/3 cup water
2/3 cup shredded coconut
2/3 cup chocolate chips
1/2 cup chopped pecans
1/2 cup butter
8 oz cream cheese
1 pound powdered sugar (3 and 3/4 cups)
Directions:
Preheat the oven to 350 degrees F.
Lightly spray a 9 x 13 inch pan with non-stick cooking spray.
Sprinkle the coconut, chocolate chips, and pecans on the bottom of the pan.
Mix the german chocolate cake mix with the oil, eggs, and water using a spatula or hand mixer on low.
Pour the cake mix on top of the coconut/chocolate chip/pecan layer.
In a saucepan, melt the butter and cream cheese.
Using a spatula or hand mixer on low, beat in 1 pound of powdered sugar until it's smooth to the butter/cream cheese.
Spread this mixture on top of the uncooked german chocolate cake in the pan, and swirl into the cake mix using a knife.
Bake for 35-45 minutes. It is done when it doesn't wobble in the pan if you shake it. The toothpick test shouldn't work because the cake should be more gooey in nature.
Enjoy! Store any left over cake in the fridge.
Products used to make this recipe
(may include affiliate links)