How to make buttercream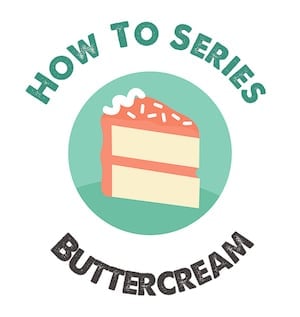 We're giving you another how to tutorial! If you read our previous how to bake a cake tutorial you may want some buttercream for that cake. It totally reminds me of if you give a mouse a cookie… So if you give someone a cake, they are going to want some frosting! Especially if it's a kid :)
So let's get started – here's how to make american buttercream! Disclaimer: The photos show our vanilla buttercream recipe, but all our buttercream recipes follow the same exact procedure.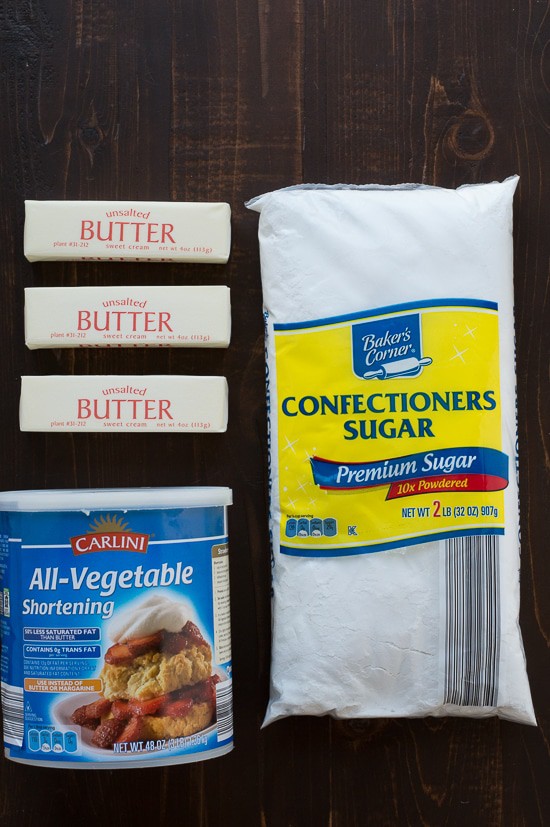 To make buttercream you'll need a few ingredients. Room temperature butter, vegetable shortening, powdered sugar, vanilla extract or other flavoring like cocoa powder, caramel sauce, mint extract, vanilla bean paste, lemon juice, etc, and finally food coloring if you want to dye the buttercream. I like to call all of those things the add-ins.
Let's break it down by each item.
Butter – Butter is like the golden egg when it comes to making buttercream. You can't make buttercream without buttercream. But you can't use just any kind of butter, it needs to be room temperature. I would 100% NOT recommend trying to get your butter to room temperature using the microwave. I have and I always end up with melted butter and you do not want to make buttercream with melted or even slightly melted butter. If I am going to make buttercream I set the butter on the counter a few hours before I need it or even the night before. That way I know my butter will surely be at room temperature.
Vegetable shortening – Not all buttercream recipes call for vegetable shortening but I use vegetable shortening in all of my buttercream recipes because it provides stability. Butter by itself after it's beaten can be kind of floppy, and you don't want floppy buttercream, especially if you'll be piping it onto cupcakes. It gives the buttercream a back bone. My go-to butter to vegetable shortening ratio is like this:
1 stick butter to 1/2 cup vegetable shortening
2 sticks butter to 1 cup vegetable shortening
3 sticks butter to 1 & 1/2 cups vegetable shortening
Powdered sugar – A small batch of buttercream will need 2-3 cups of powdered sugar. A medium batch will need 6-8 cups and a large batch will need 9-11 cups. So be sure to have extra powdered sugar on hand. Nothing is worse than not having enough powdered sugar. It makes the frosting taste sweet and it also provides stability. So be sure to have extra on hand.
The Add-ins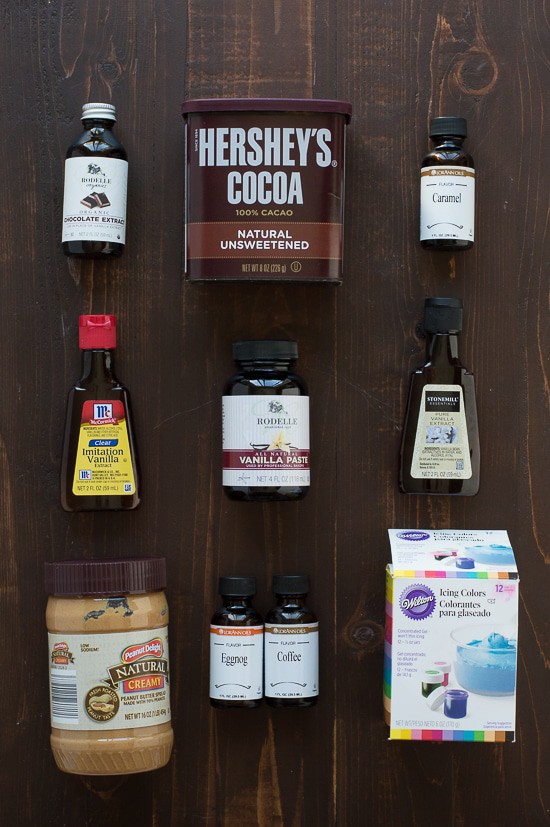 The flavoring – This is where buttercream comes alive. You can add pretty much any kind of flavoring to buttercream. A teaspoon of any extract is a good place to start. If you're adding cocoa powder, peanut butter, or caramel you'll usually start with more, with like 1/3 cup. You can also need pureed fruit to buttercream, like we did for these kiwi cupcakes. But the nice thing about buttercream is that you can taste it and always add more flavoring.
Food coloring – Using food coloring in buttercream works best if you're making a classic vanilla buttercream or if you're using a clear extract to flavor your buttercream. Obviously you wouldn't want to dye chocolate buttercream or peanut butter buttercream a different color because the base of the buttercream isn't white so who knows what color you'll end up with if you add food coloring. My go-to food coloring is Wilton Gel Food Coloring. It comes in so many different colors and makes pretty vibrant colored buttercream.
How to make buttercream!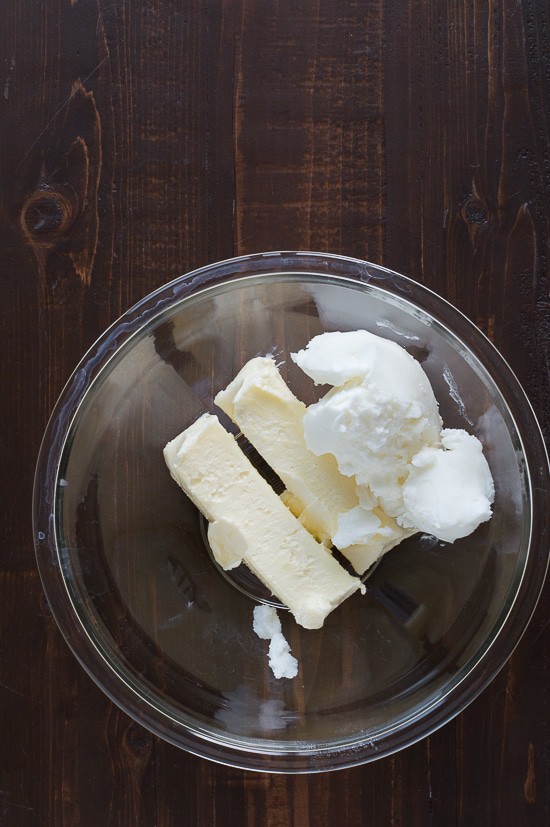 In a large mixing bowl, I prefer one with high sides, combine the room temperature butter and vegetable shortening.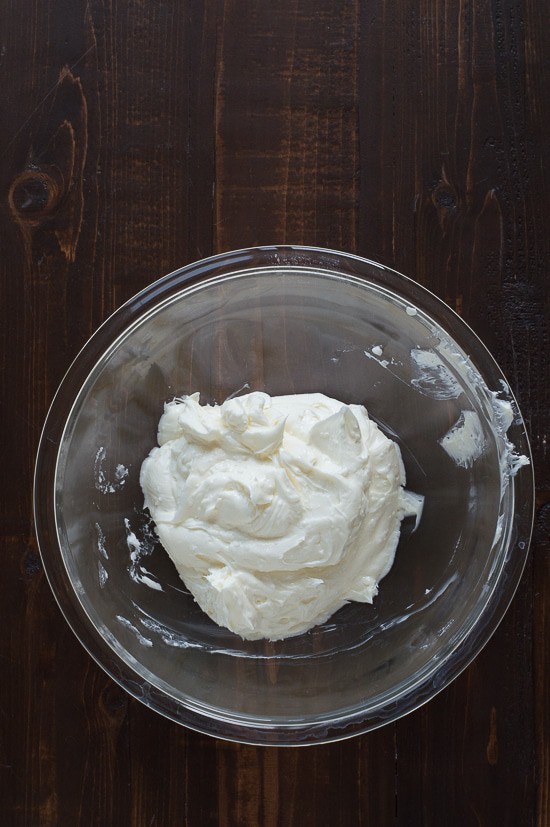 Use an electric mixer to beat them together, about 1-2 minutes. You'll see little specks of butter/shortening in the buttercream, but no need to worry.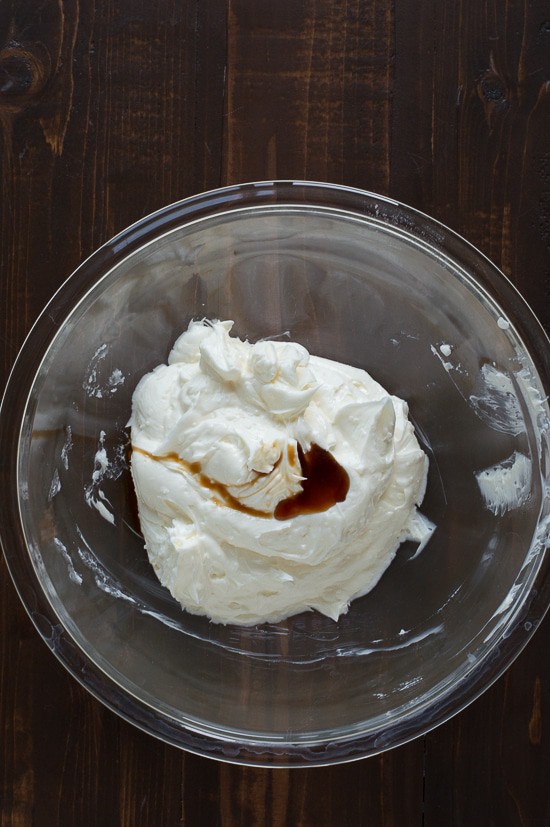 Next, add in your flavoring. Either some kind of extract, vanilla bean paste, cocoa powder, peanut butter, pureed fruit.. whatever you want! Mix that in using a spatula.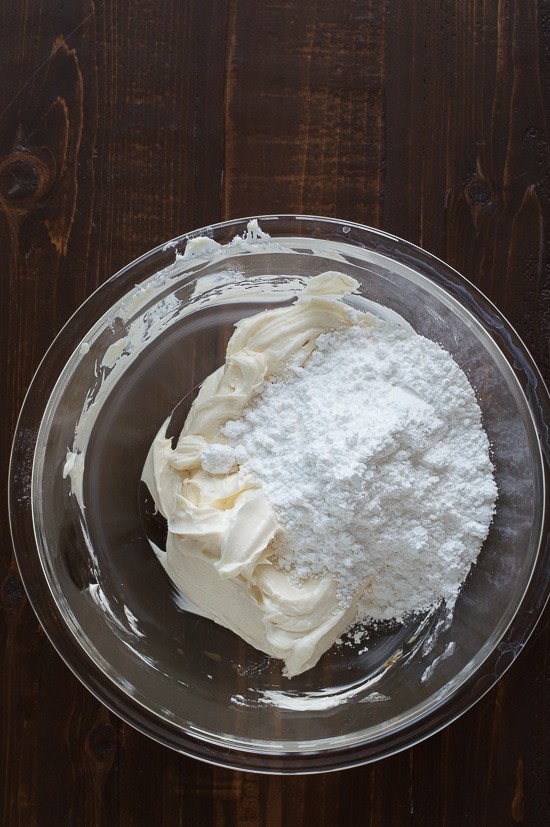 Begin to add the powdered sugar 1-2 cups at a time. I don't like adding too much powdered sugar at one time because I don't like when it puffs up at me and gets my clothes all white! Gently mix the powdered sugar in with a spatula. Continue adding powdered sugar and mixing with a spatula until all of the powdered sugar has been added.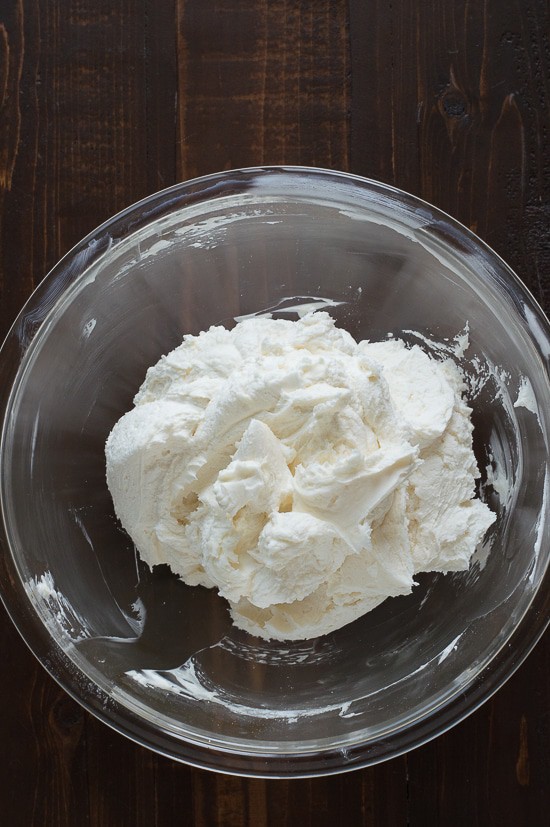 Now use the electric mixer to combine everything well, beating for 1-2 minutes. If you are adding food coloring, do so now, after you've added all of your powdered sugar, beating well to combine.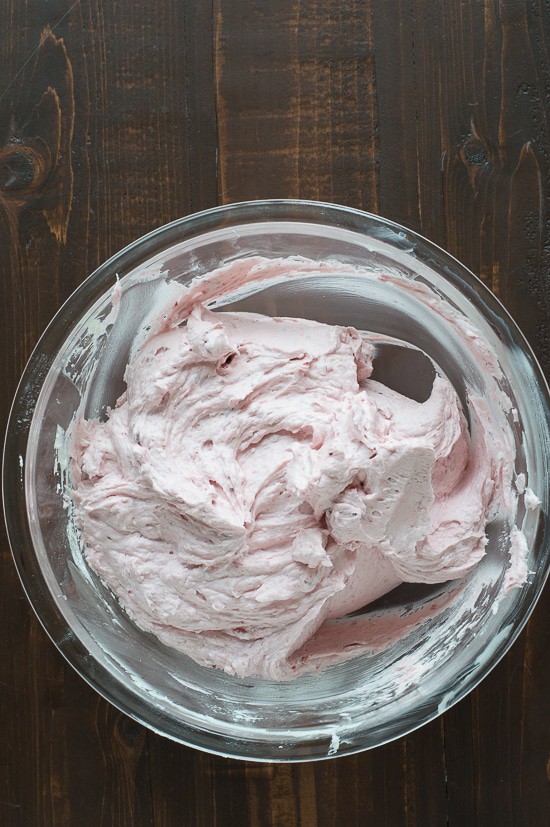 Ta-da! You have buttercream! The picture above shows cherry buttercream, made with pureed cherries.
If your buttercream is too firm, add a dash of heavy cream or milk and mix that in. If your buttercream is too wet, add in more powdered sugar.
Your buttercream is now ready to be piped onto cupcakes or spread onto cake!
I've rounded up my favorite baking products including the ones I use day after day on my amazon affiliate store.
Browse our buttercream selection to get some ideas!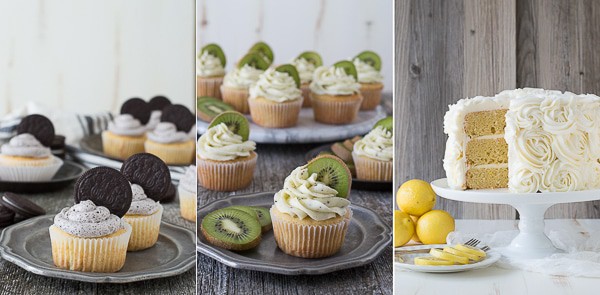 Oreo buttercream, kiwi buttercream, and lemon buttercream.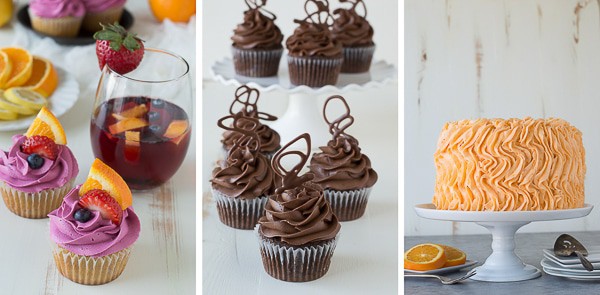 Sangria buttercream, chocolate buttercream, and fresh orange buttercream.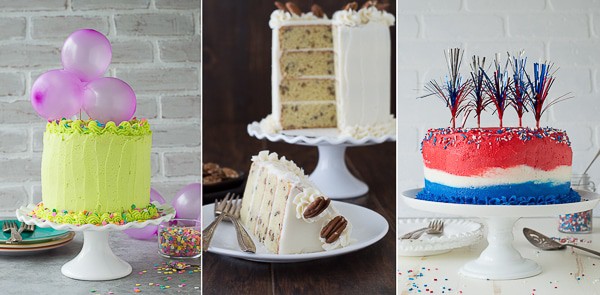 Lime green buttercream, maple buttercream, and 4th of july buttercream.