Out of the Kitchen November 2019
We're back with another out of the kitchen post – here's what we've been up to for the month of November!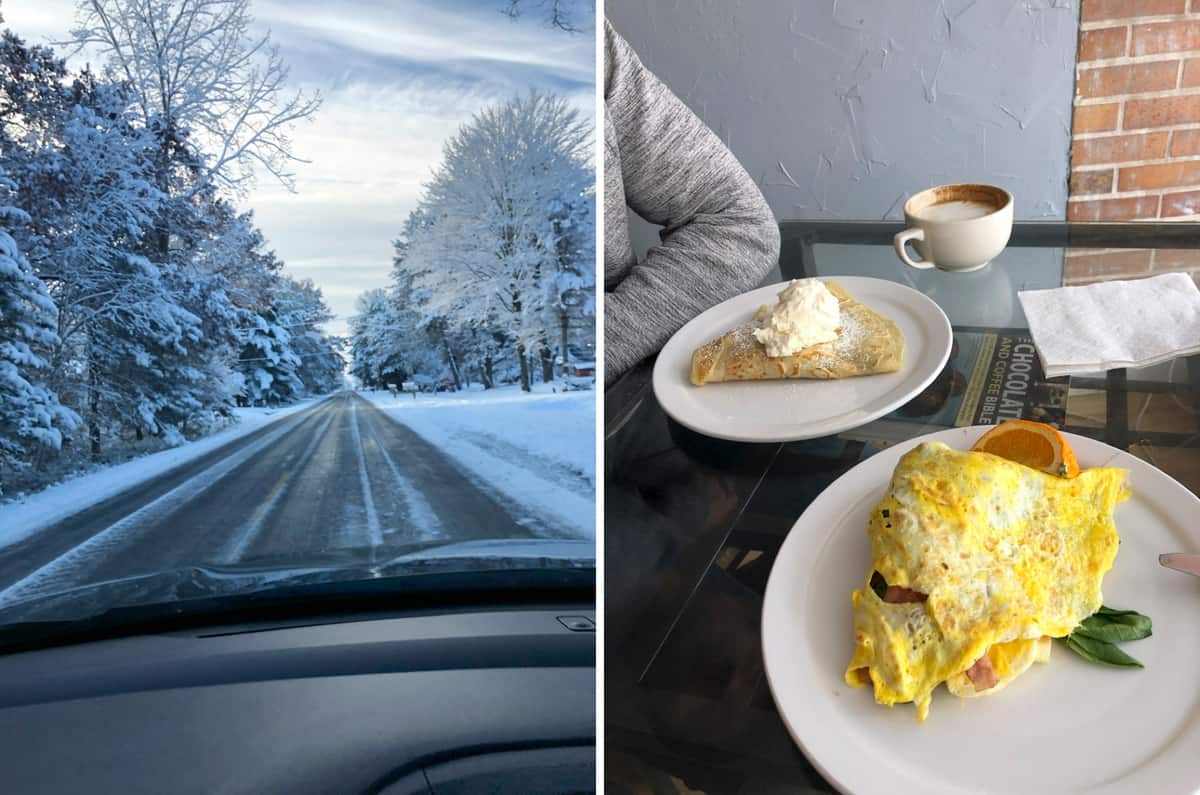 November started off with a snow storm! Which was pretty, but too early for snow! We also baby sat our pastor's 4 kids for 3 days so him and his wife got a weekend away. It was really fun and busy, but Ryan was a hit because he brought his old pokemon cards to share with them! The second photo – we had breakfast at a local crepe place! Ryan got a mixed berry crepe and I had a crepe omelet!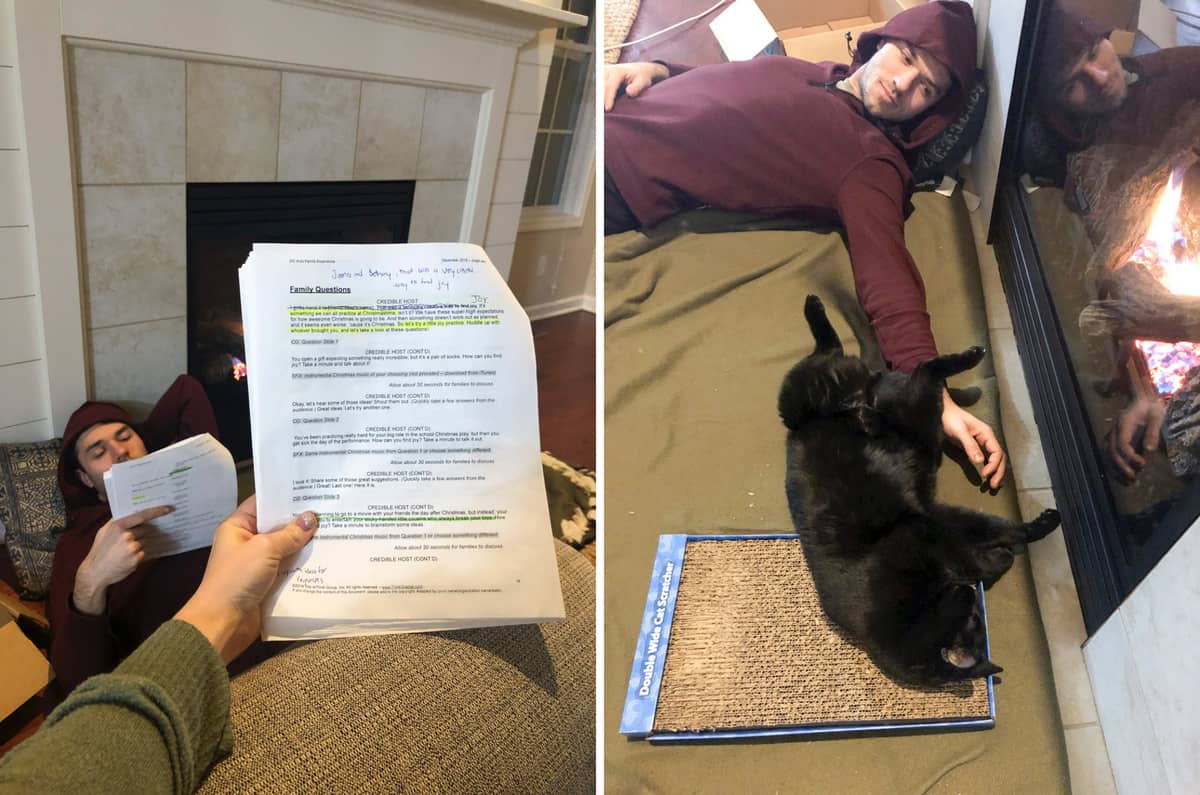 We are hosting our church's Christmas product called Jingle Jam! Ryan is the comic host and I'm the credible host, so we've been practicing our lines a lot during the month of November – the show is Dec 8th! The second photo – just Salsa and Ryan hanging out!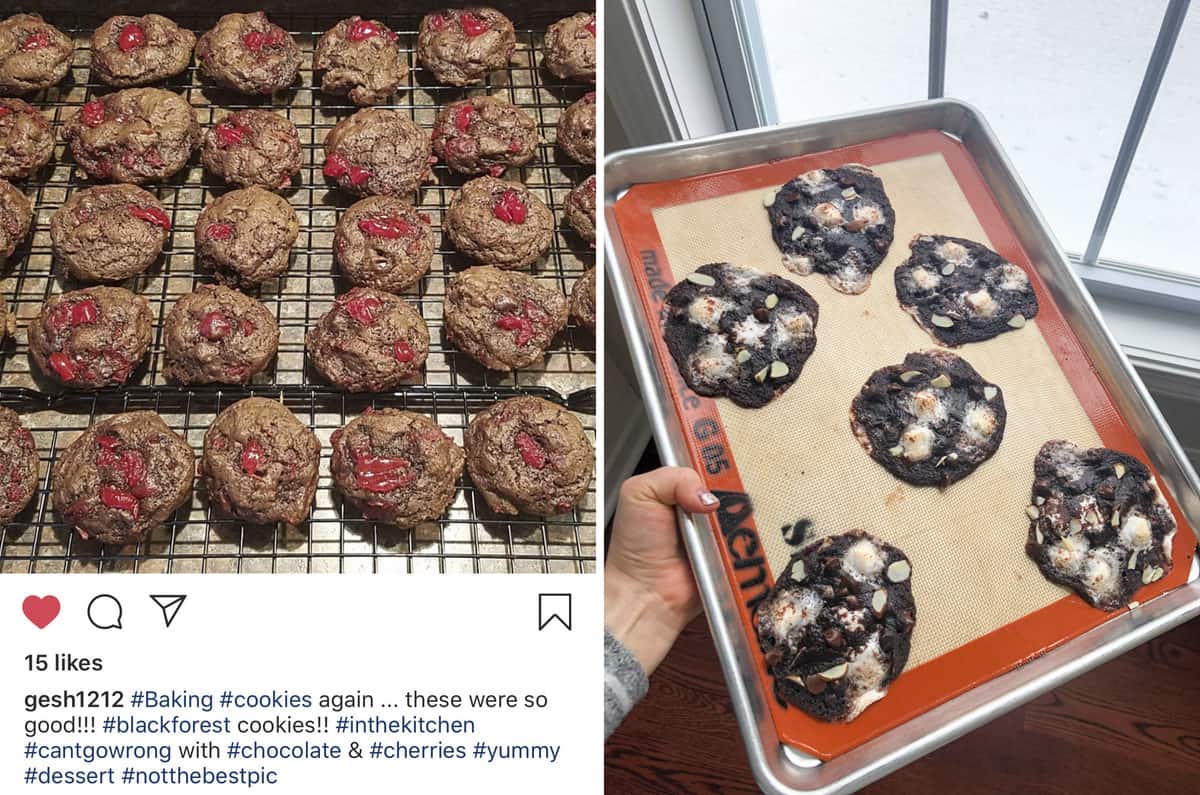 It's been so fun to see a lot of you make our recipes in your kitchen this month! Here is a friend from instagram who made our black forest cookies! The second photo – even food bloggers have baking fails! I was making my rocky road cookies, which I tested and perfected back in April, but somehow this one batch didn't turn out ?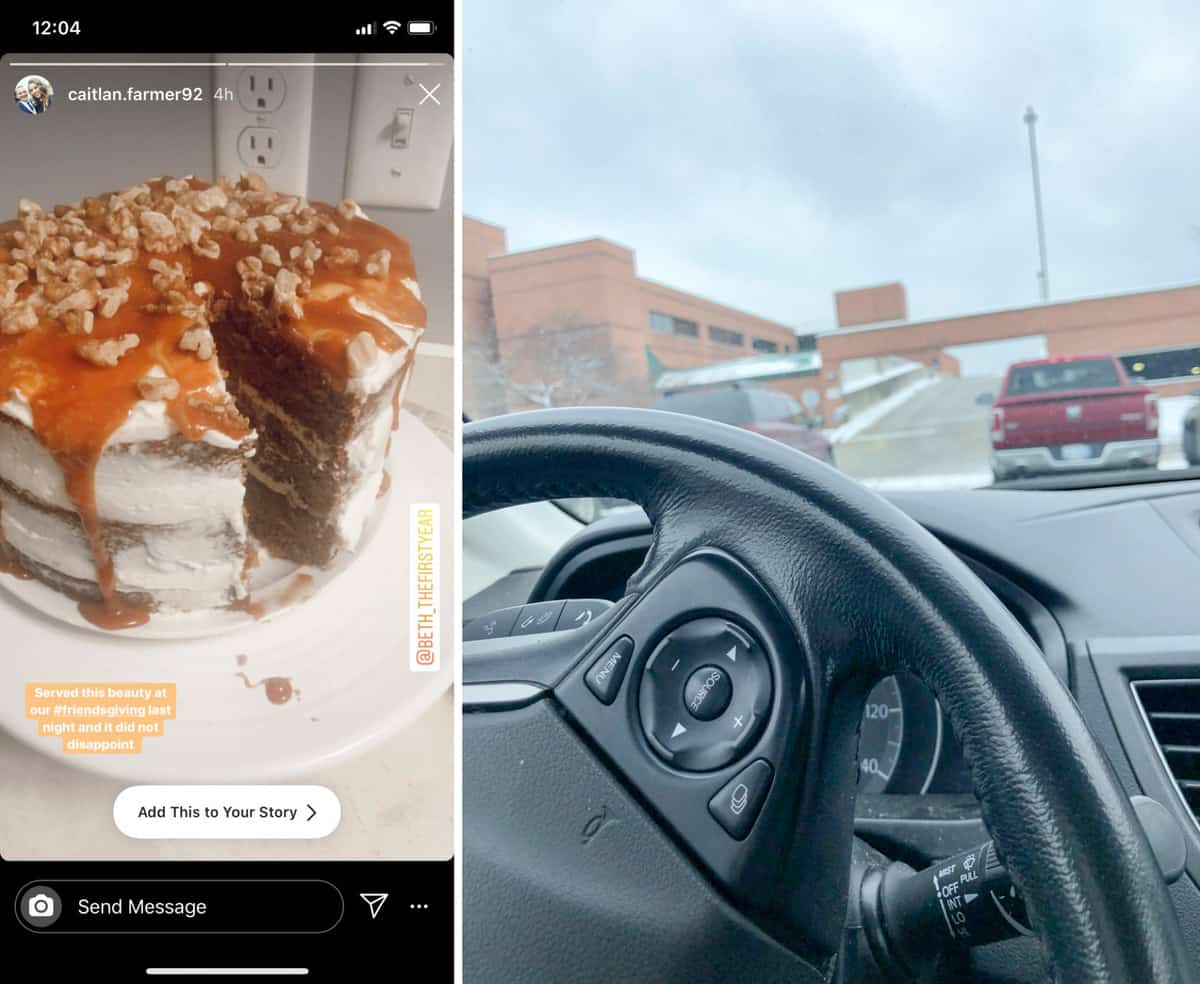 Another IG friend made our apple spice cake, and it turned out amazing!! The second photo – we had a follow up appointment with my endocrinologist in November to go over my latest blood work. It's been quite the year trying to figure out what's going on with my hormones. If you want to learn more, click on the highlight called "hormone journey" on my instagram profile.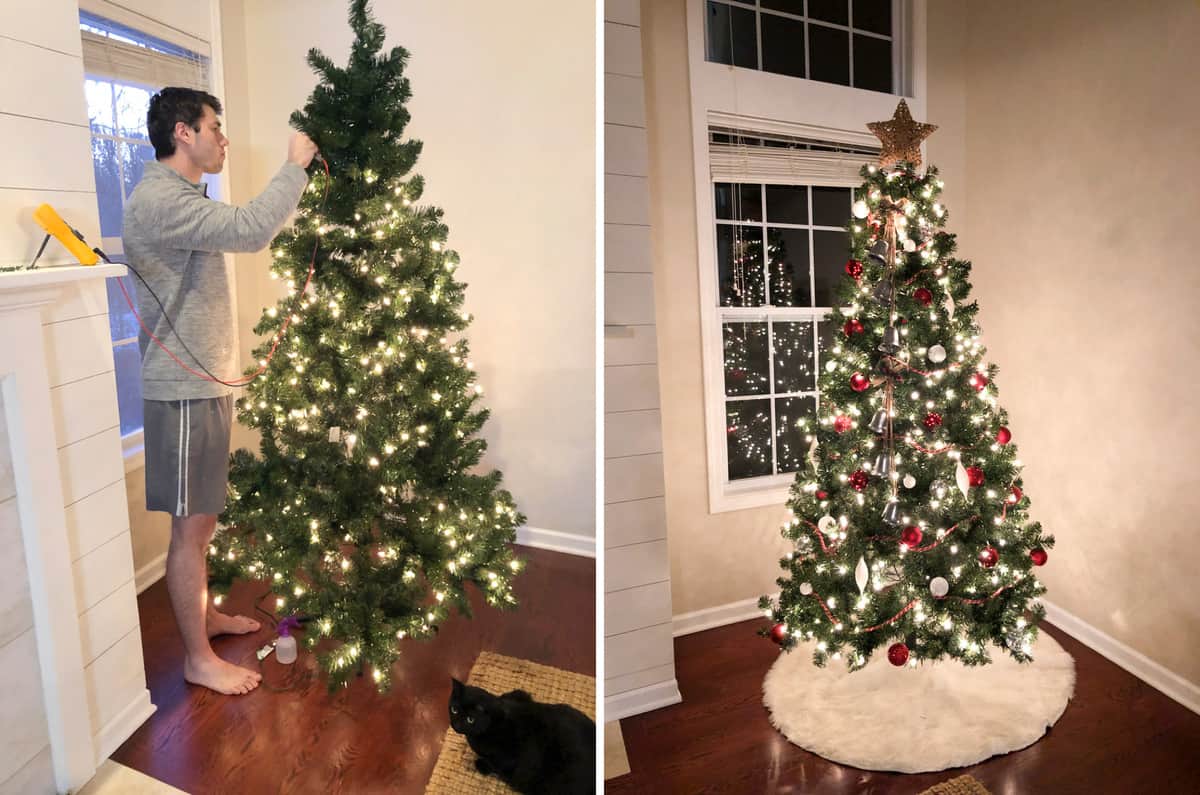 We put our tree up 2 weeks before Thanksgiving – which would technically only be one week before Thanksgiving if Thanksgiving wasn't so late this year! This year we had a lot of burnt out bulbs, which was time consuming to check each one, but I'm thankful for Ryan who was patient to fix all of them! The second photo – our finished tree!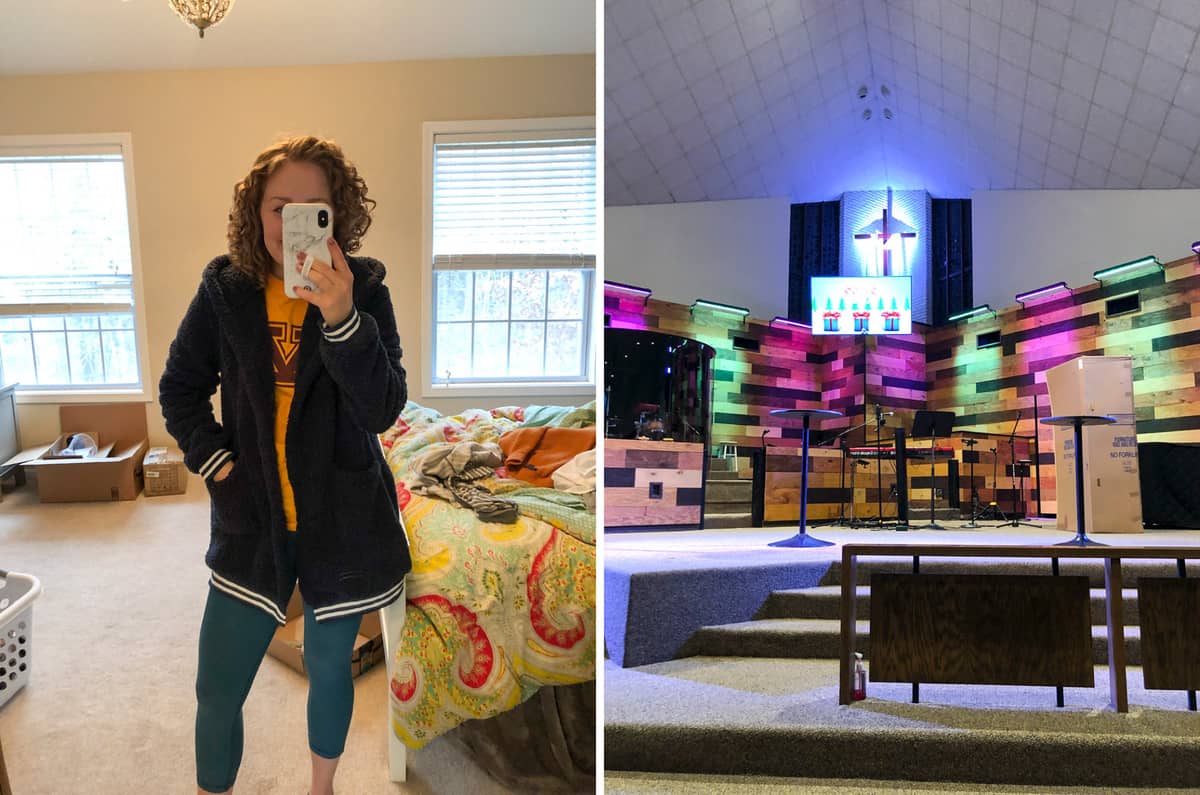 I ordered a comfy sherpa "house coat" from Amazon. Since I work from home and I'm usually cold, it's my go to jacket while at home, aka my house coat! The second photo – more Jingle Jam practice at church!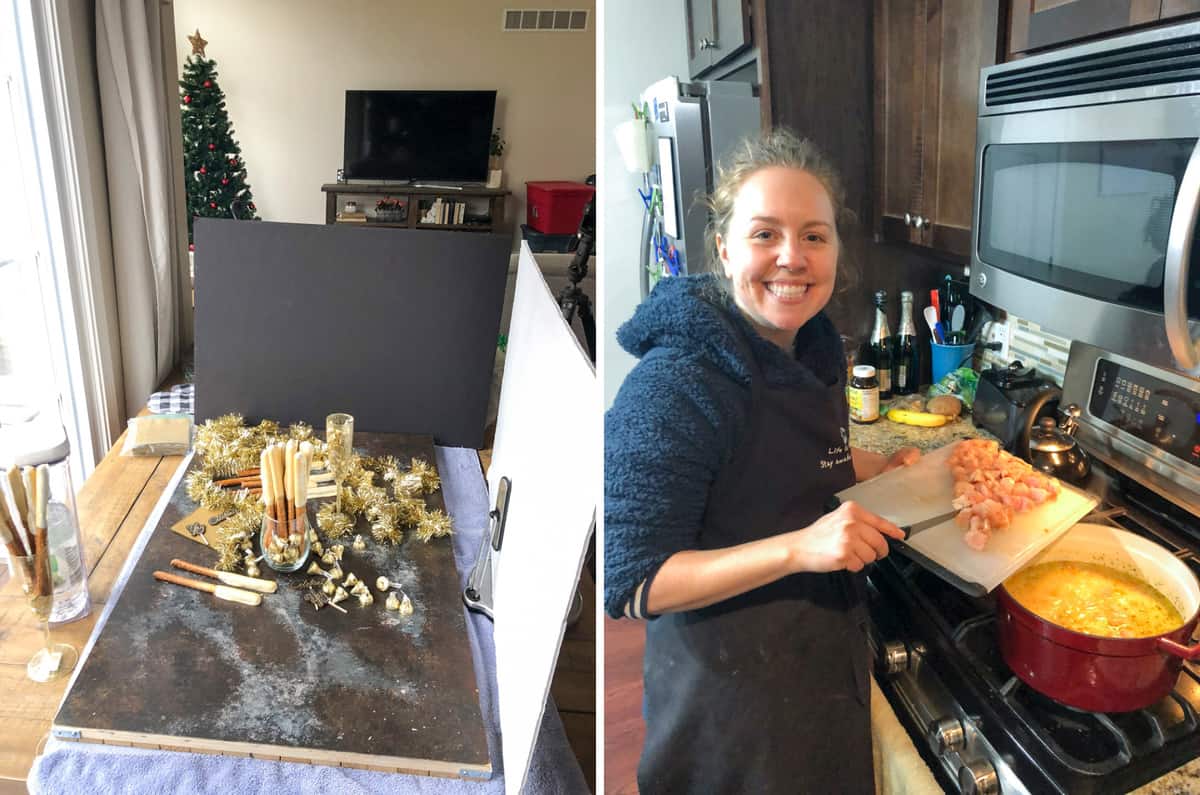 I did a few New Year's Eve recipes in November – it's been nice to work ahead! Keep an eye out for those in the end of December. The second photo – I tried out a new one pot chicken and rice dish!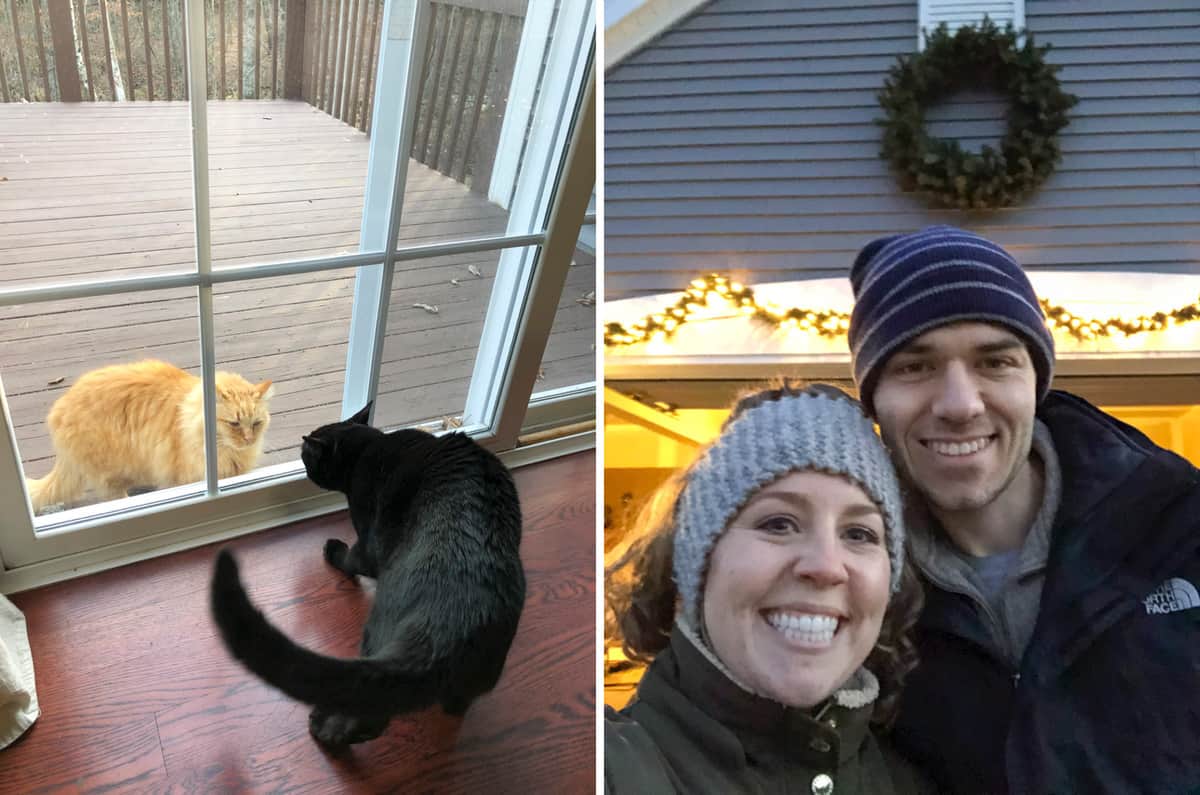 Salsa met a cat! This beautiful orange cat was hanging out by our patio door for an hour for so. Salsa was really curious. We found out that this cat is a mostly outdoor cat in our neighborhood – it's one of our neighbors. Of course, I wanted to let him in, but Ryan said no. Ryan likes to call me snow white because I like to take care of all the animals. The second photo – we got our Christmas garland up on the last warm weekend in Michigan. And by warm, I mean we still had to wear hats and gloves, but it wasn't freezing!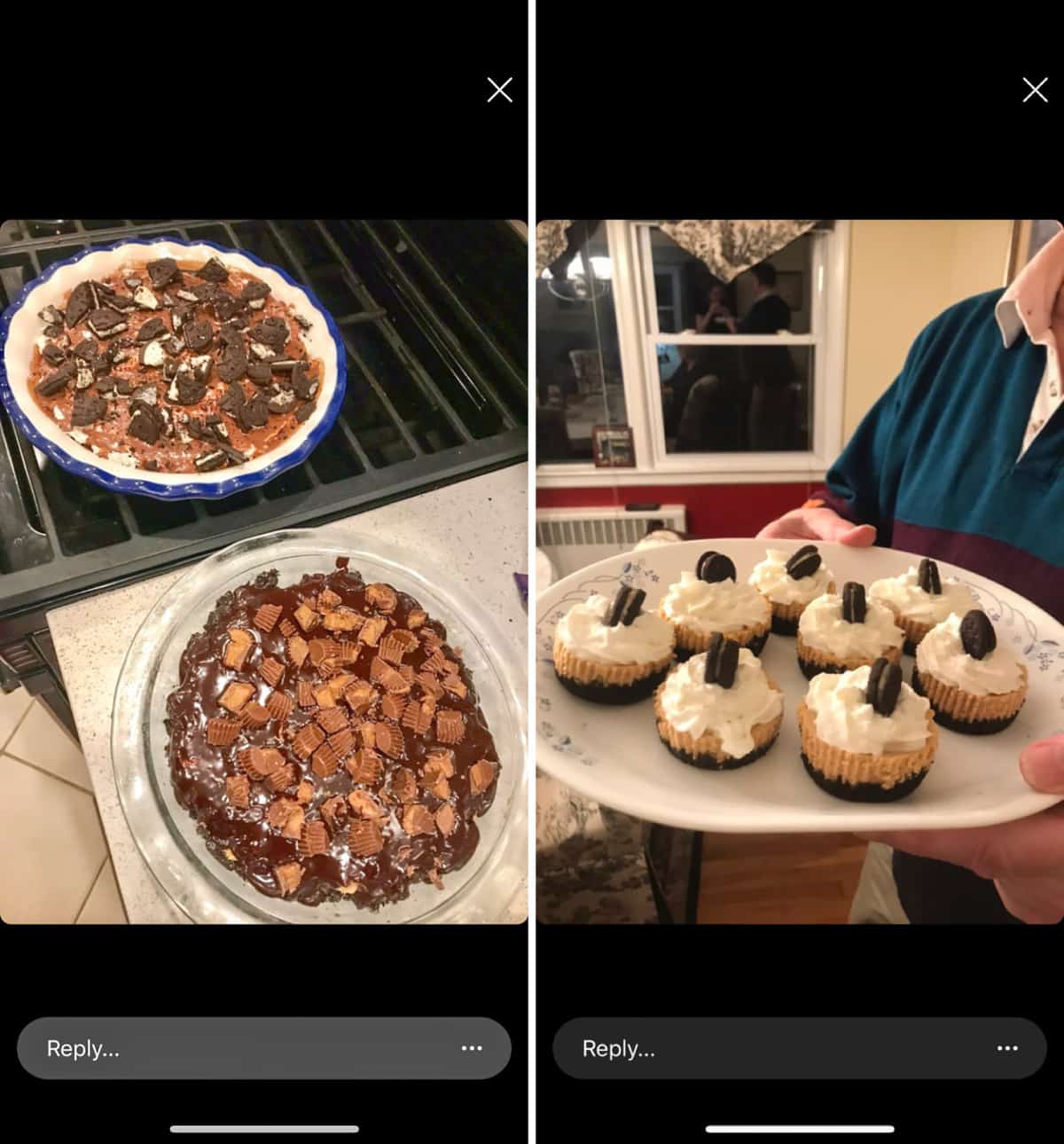 Over Thanksgiving, I got to see a lot of fun recipes that you guys recreated in your kitchen!!! Thanks for sharing them with me on IG! Featuring no bake oreo pie, reeses pie, and mini pumpkin cheesecakes.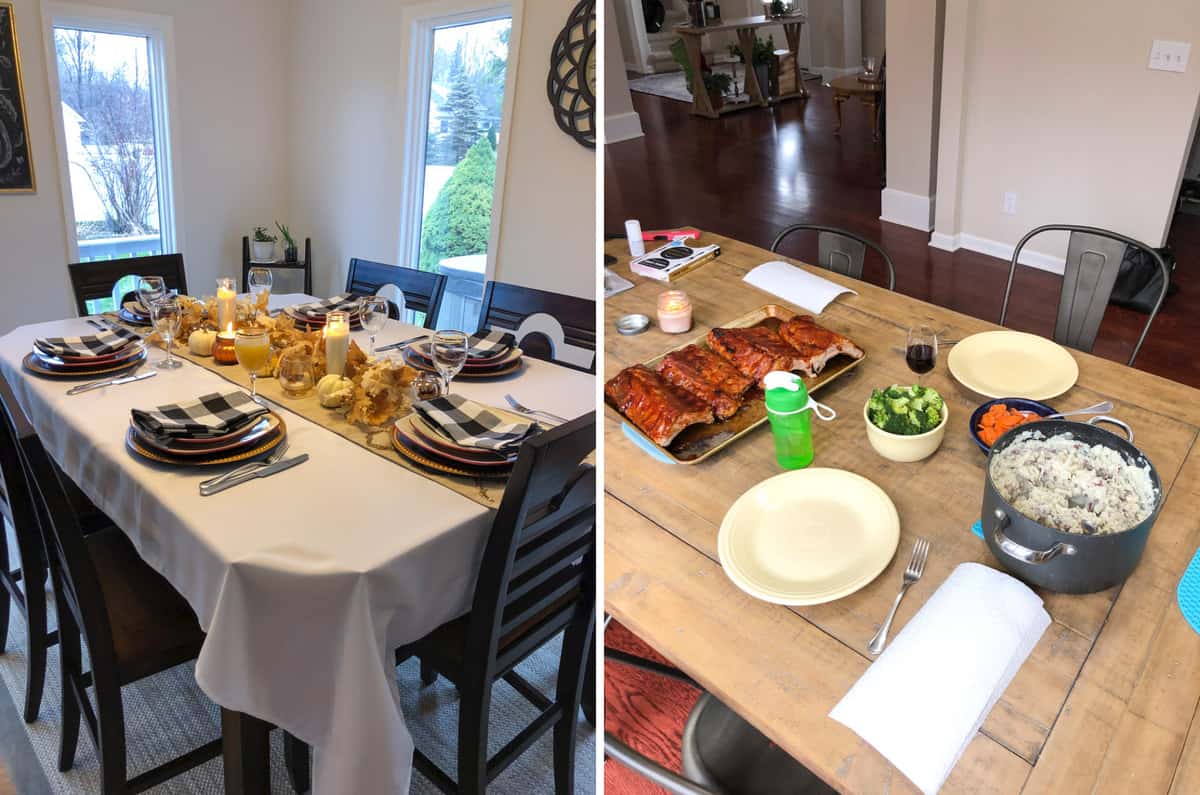 We have a great, relaxing Thanksgiving with our friends Steph & Neil! We don't travel back to MN for Thanksgiving, so it meant so much to us to be included in their family for the day! The second photo – Ryan and I made ribs in the oven for the first time on black friday. Originally when we pulled them out of the oven to sit down and have a late lunch.. the ribs weren't fall off the bone, they were actually kind of chewy and not very good. They were cooked (we checked) but we ended up putting them back in the oven for 4 additional hours and then they were great!!! We learned a lesson in how to slow bake ribs that day!
Here are the letter board posts I shared on my instagram this month! Click each picture to go to instagram.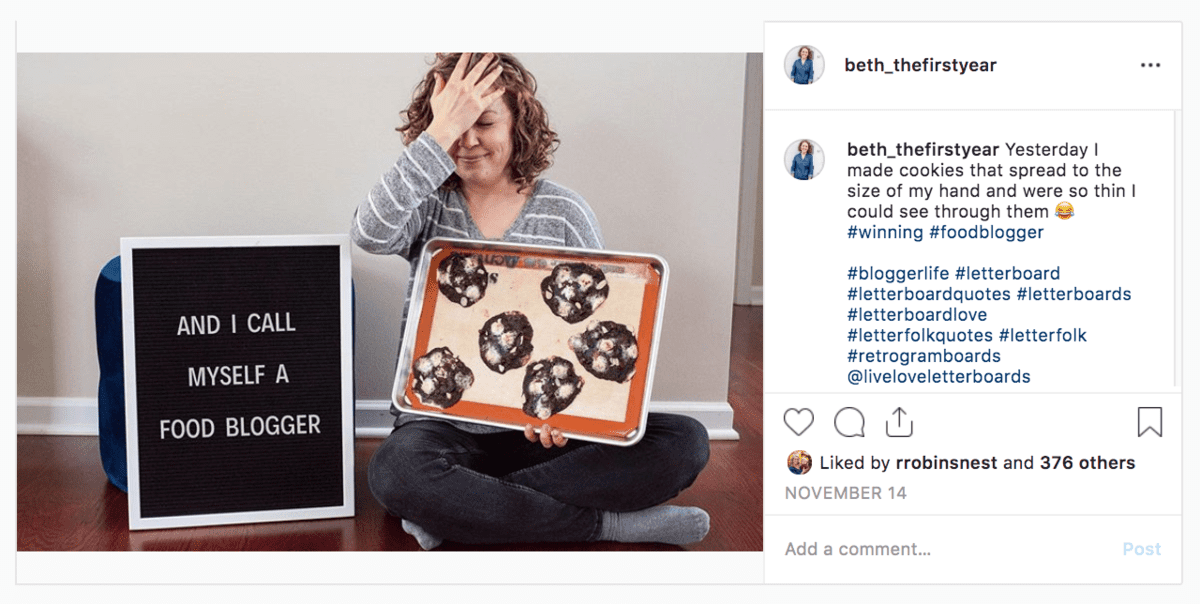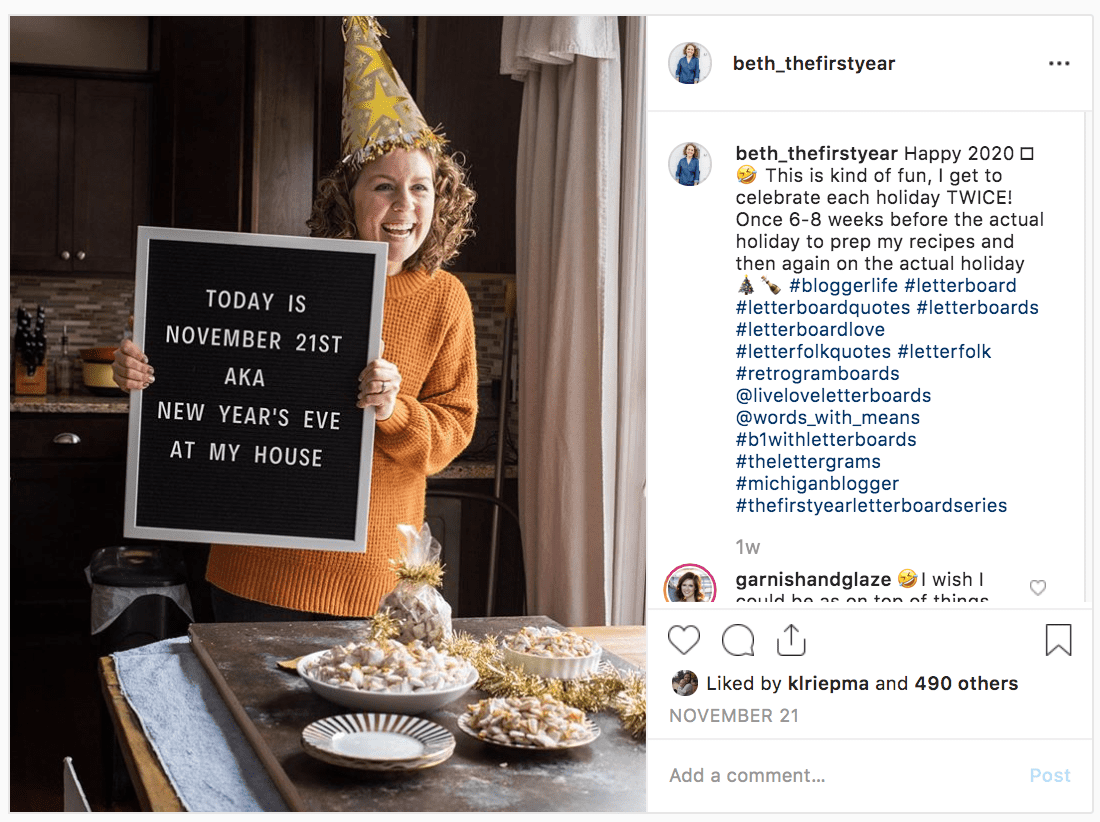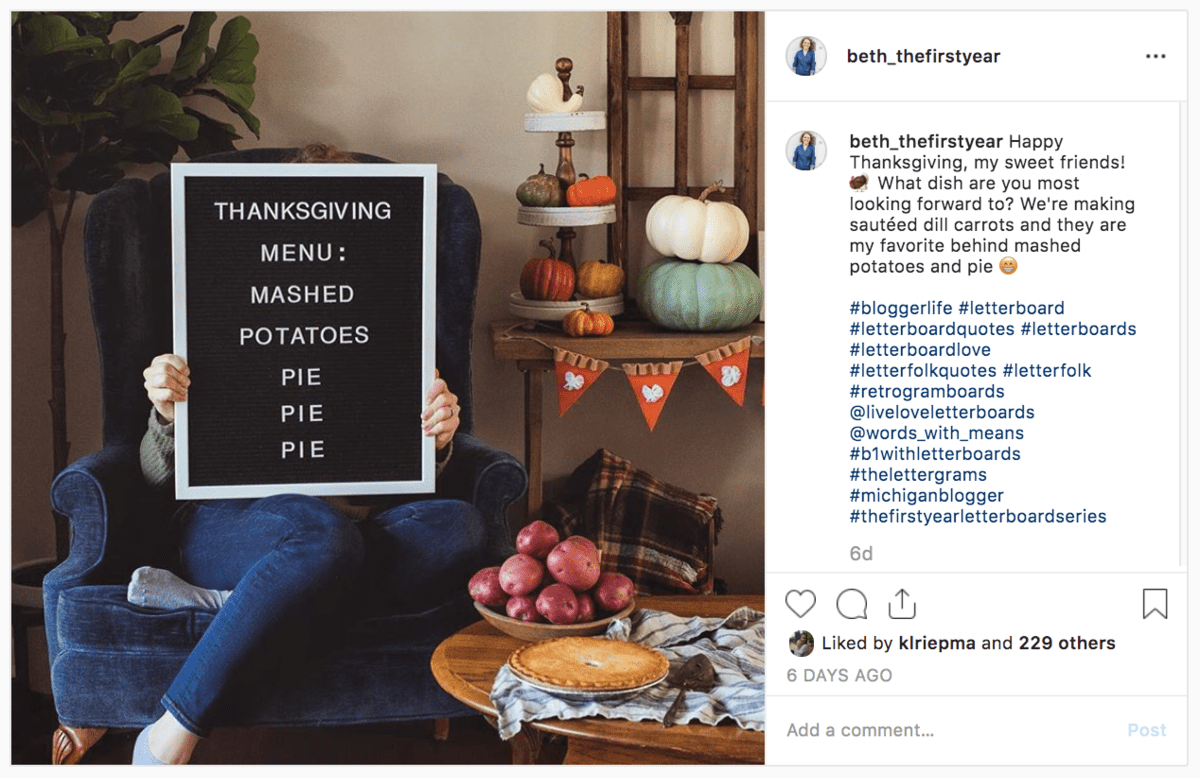 ——————–