Halloween Witch Platter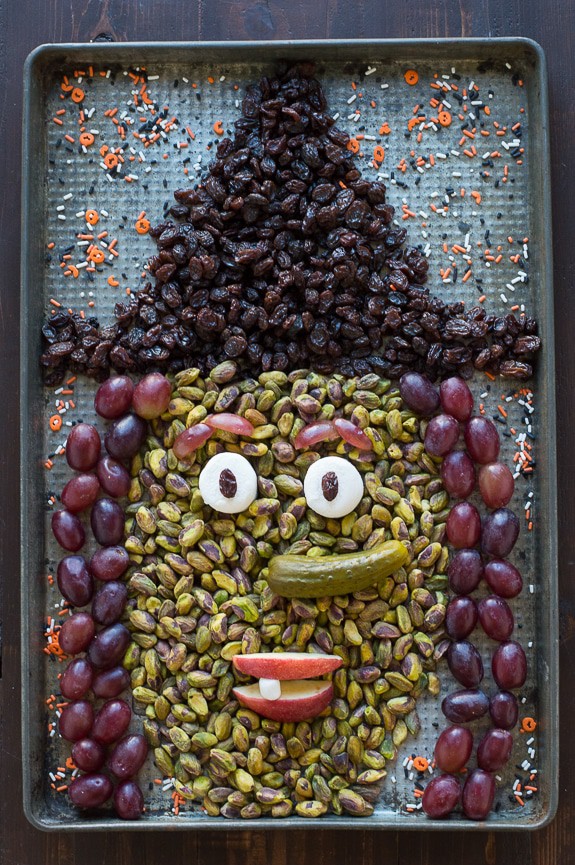 I really like halloween.
I think it's because it was always super fun as a kid. We'd decorate the house, talk about our costumes for weeks, and then finally on halloween we'd get to wear our costumes to school! We'd parade around the whole school showing everyone who we were! I wish it was acceptable for adults (without kids) to wear halloween costumes :)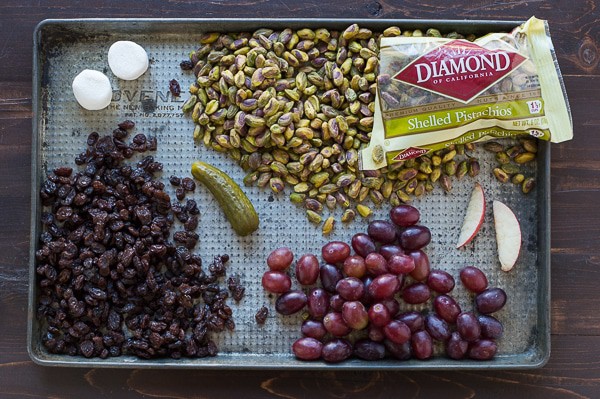 Instead of showing my love for halloween by wearing a costume, I make halloween treats! It all started last year with these melted witch brownies and those brownies actually inspired a new recipe I created this year which will be on the blog later this month! And I guess you could say those brownies inspired today's recipe too because they are both quite witchy!
I've shared a few fruit platters last year that were popular – one for thanksgiving and one for christmas – so let's add a halloween one to the collection because they are so fun to make!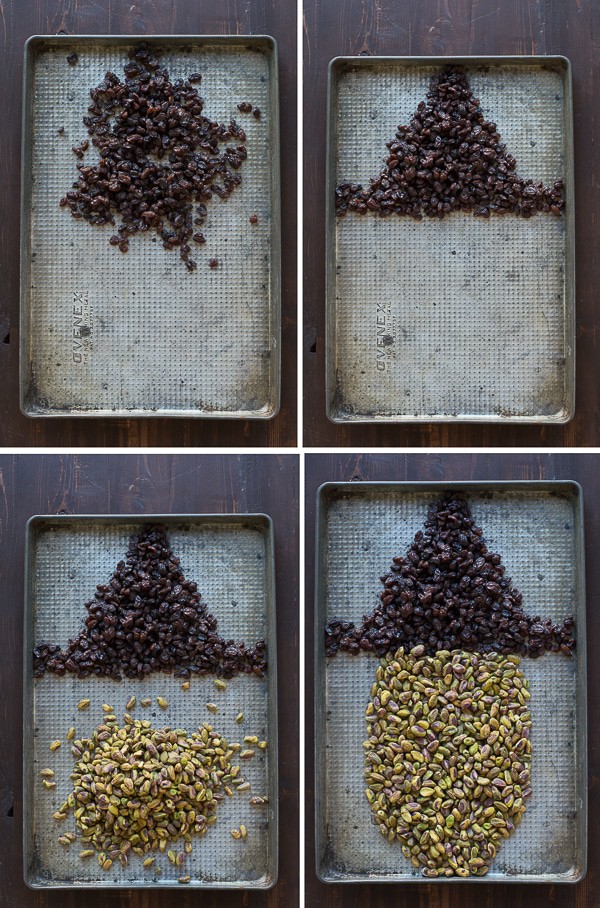 Start off by shaping the witch's hat at the top of the baking sheet or tray. Next add the pistachios and shape those into her face.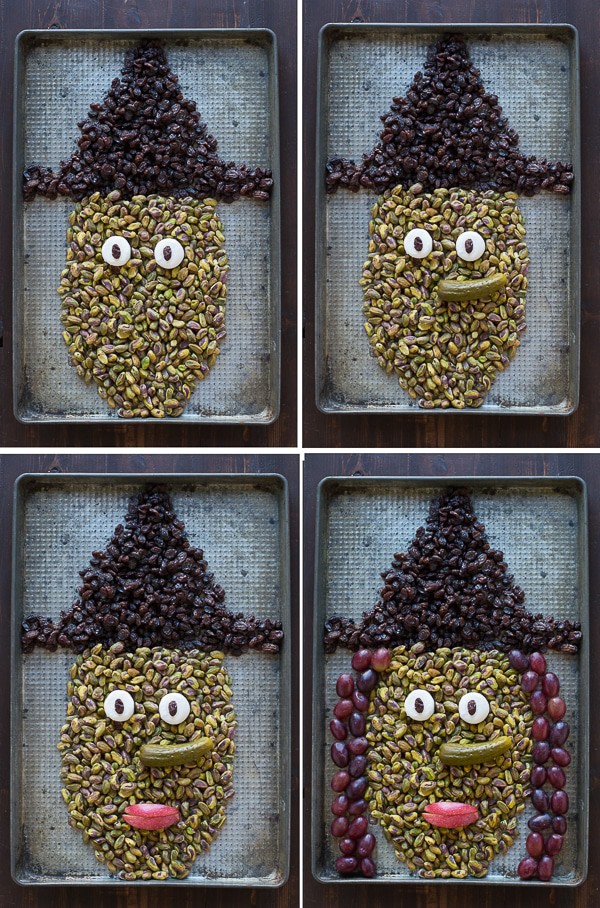 Add eyes, a pickle nose, a mouth, and hair!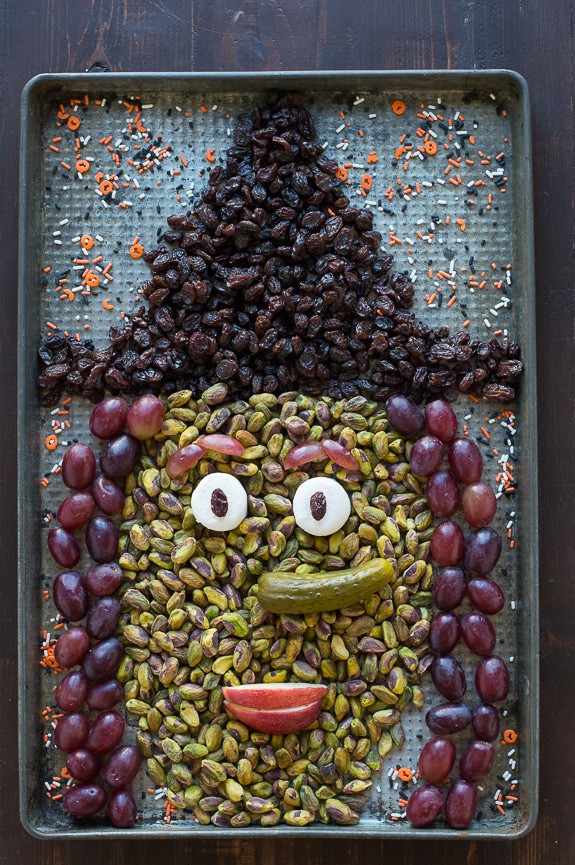 I posted a sneak peek of the ingredients I used to make this witch platter on Instagram and I captioned it "Looks random, right? Just wait!" It was really fun to see it come together and one of my favorite things about this platter is that there are so many versatile foods you could use!
Suggestions of other foods to use:
Hat: black m&ms, chocolate covered nuts, chocolate chips
Hair: apple slices, blueberries, licorice
White part of witch's eyes: round apple slice, round radish slice, cauliflower
Mouth: grapes, red m&ms
I love that her face is made out of pistachios and that her nose is a pickle, both are very green and fitting for a witch!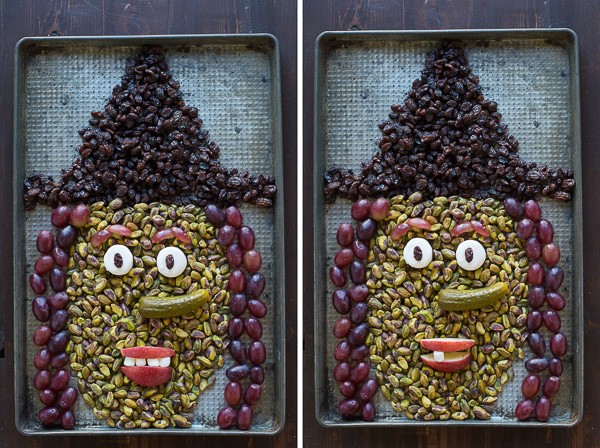 There's a variety of things you can do with her mouth. You could do just lips, a mouthful of teeth (using mini marshmallows) or give the witch a snaggletooth with just one marshmallow!
Thank you to Diamond of California for partnering with me so I could share this fun halloween recipe!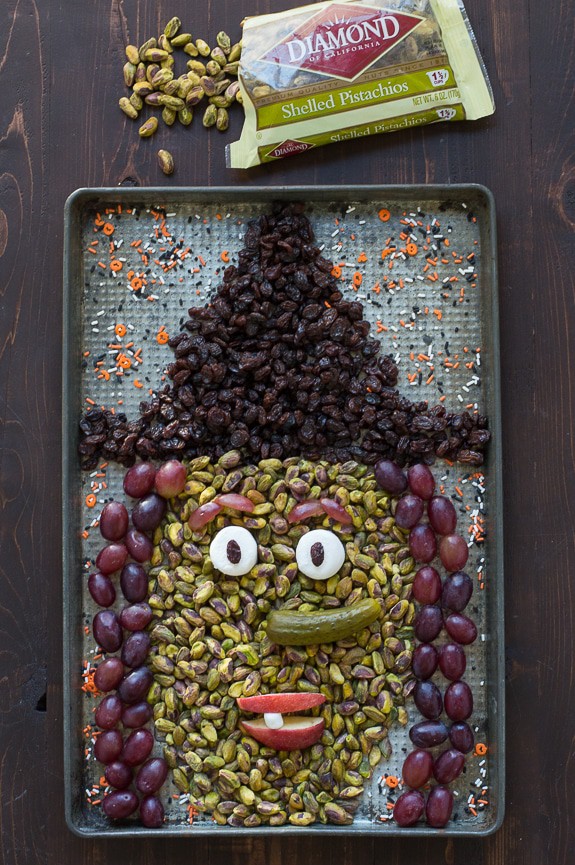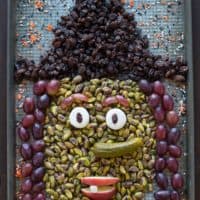 Halloween Witch Platter
Fruit and nuts arranged into a fun little witch's head! This will be the talk of the party.
Ingredients
Raisins

Red grapes

Whole pickle

2

large marshmallows

Apple slices

Mini marshmallows

Halloween sprinkles
Instructions
Shape the raisins into the witch's hat, starting at the top of the baking sheet or tray. The hat should take up about 1/3 of the tray.

Shape the pistachios into the witch's face.

Add 2 large marshmallows with a raisin on top of each for her eyes.

Add a pickle nose (be sure to dry the pickle with paper towels)

Add 2 apple slices for her mouth.

Arrange the red grapes to look like hair. Slice 1 grape into 4 pieces and use those pieces as eyebrows.

Add a snaggletooth or a whole mouth full of teeth, using mini marshmallows.

Add halloween sprinkles around the witch for festive flare!
Notes
I used an 18 by 12 inch baking sheet.
Calories:
212
kcal
,
Carbohydrates:
19
g
,
Protein:
7
g
,
Fat:
14
g
,
Saturated Fat:
2
g
,
Polyunsaturated Fat:
4
g
,
Monounsaturated Fat:
7
g
,
Sodium:
3
mg
,
Potassium:
413
mg
,
Fiber:
4
g
,
Sugar:
7
g
,
Vitamin A:
144
IU
,
Vitamin C:
3
mg
,
Calcium:
37
mg
,
Iron:
1
mg
More Halloween treats & recipes!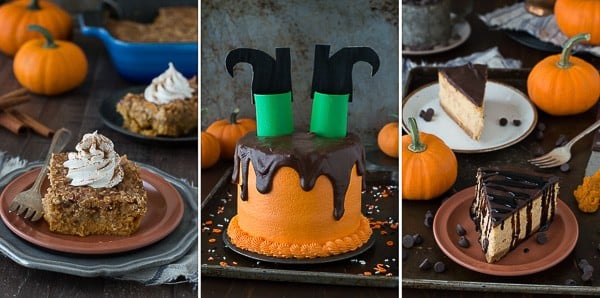 Pumpkin Dump Cake, Melted Witch Cake, and Pumpkin Chocolate Cheesecake.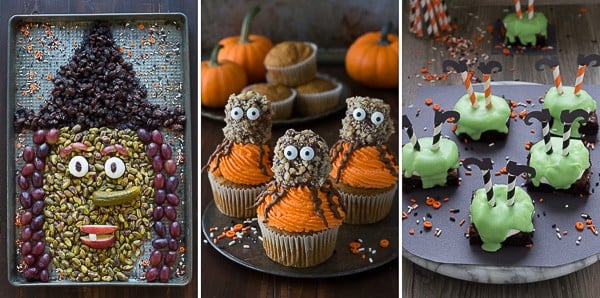 Halloween Witch Platter, Pumpkin Walnut Spider Cupcakes, and Melted Witch Brownies.