Starbucks Pumpkin Pound Cake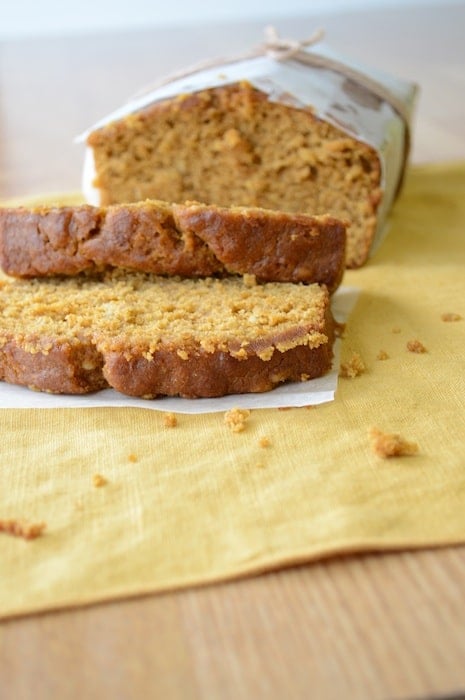 Did you stock up on canned pumpkin yet? Either grab that can from your pantry or go out and buy a can because is the best pumpkin bread ever!
With trying to intimate the Pumpkin Pound Cake from Starbucks, I was a little leery that this recipe wouldn't cut it and I'd be left with a crumbly pumpkin mess, which of course I would salvage it for another purpose because you can never waste a can of pumpkin.
But the complete opposite happened. This pound cake was so darn good that I could probably fool everyone at Starbucks into thinking it was theirs.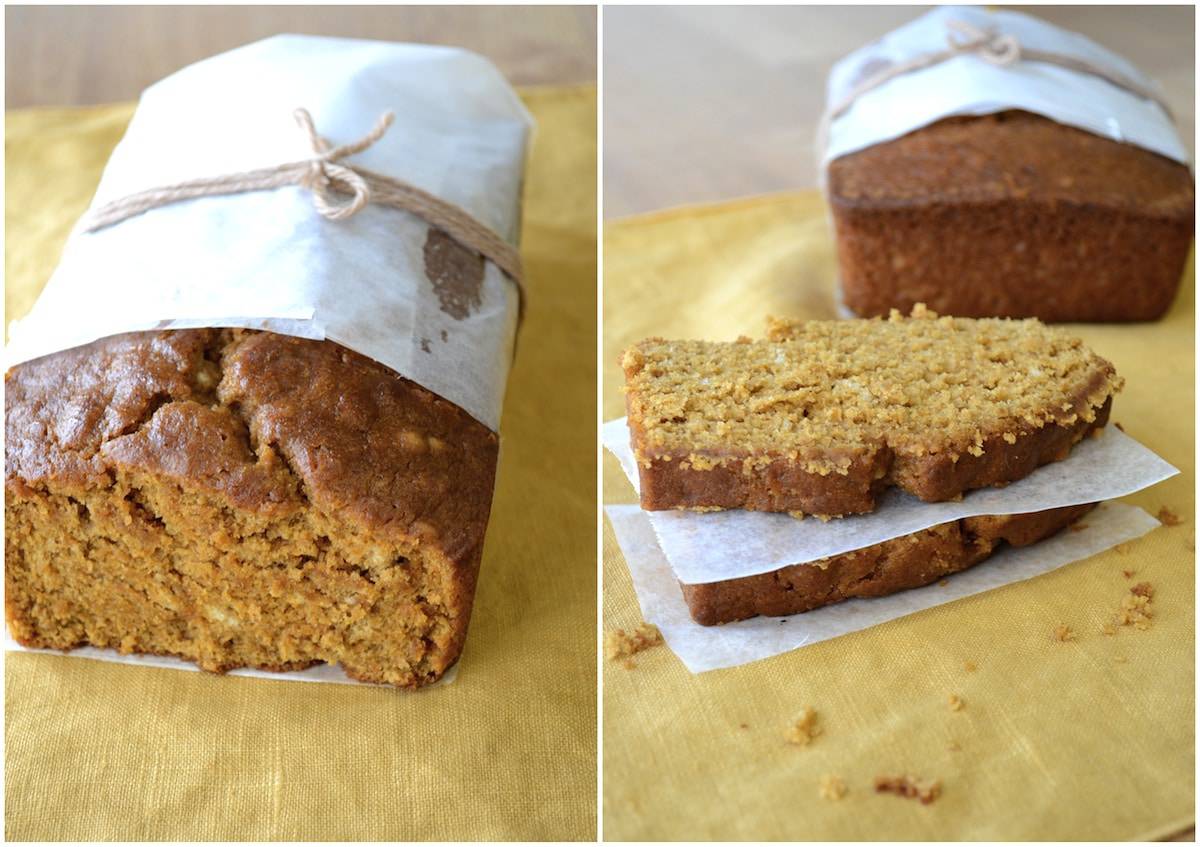 Let me describe it for you.. it has a wonderful pumpkin spice flavor (and aroma!) and it's incredibly moist, it tastes like fall in your mouth and it's just perfect.
Actually, I have to be honest. All I offered Ryan of this whole loaf was 1 HALF slice. Oops, I'll have to make another for him.
I hope you're catching on and about to go buy that can of pumpkin.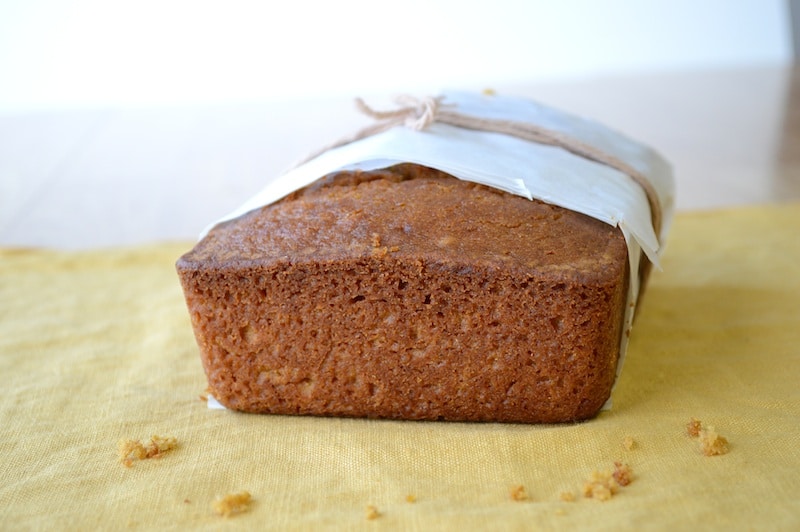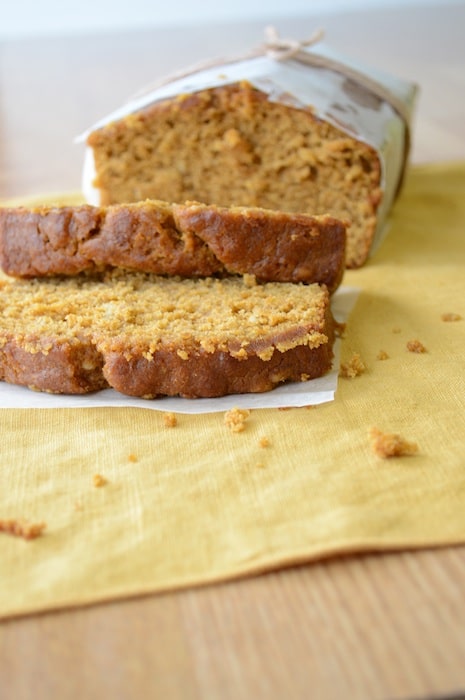 Starbuck's Pumpkin Pound Cake
Yield: one loaf
Total Time: 1 hour 20 minutes
Ingredients:
1 & 1/2 cups all purpose flour
1/2 tsp ground cinnamon
1/2 tsp salt
1/2 tsp baking soda
1/2 tsp baking powder
1/4 tsp ground cloves
1/4 tsp ground nutmeg
2/3 cup sugar
2/3 cup brown sugar
1/4 cup milk
3 egg whites
1 cup canned pumpkin
Directions:
Preheat oven to 350º F.
In a medium bowl, combine the flour, cinnamon, salt, baking soda, baking powder, cloves, and nutmeg.
In a large bowl, combine the sugar, brown sugar, milk, and egg whites with a spatula or whisk. Add in the canned pumpkin, and mix together well.
Slowly add the dry ingredients to the pumpkin mixture, stirring until everything is combined.
Throughly spray a loaf pan with non-stick cooking spray.
Pour the batter into the loaf pan and bake for 55-60 minutes, or until a toothpick comes out clean.
Allow the bread to cool in the pan before removing.
Store in an air tight container.
Recipe adapted from Something Swanky.
You could still stop at your local coffee shop to grab a pumpkin spiced latte/mocha/chai tea to enjoy with your pumpkin pound cake.
And you might want to bake a loaf for your barista :-)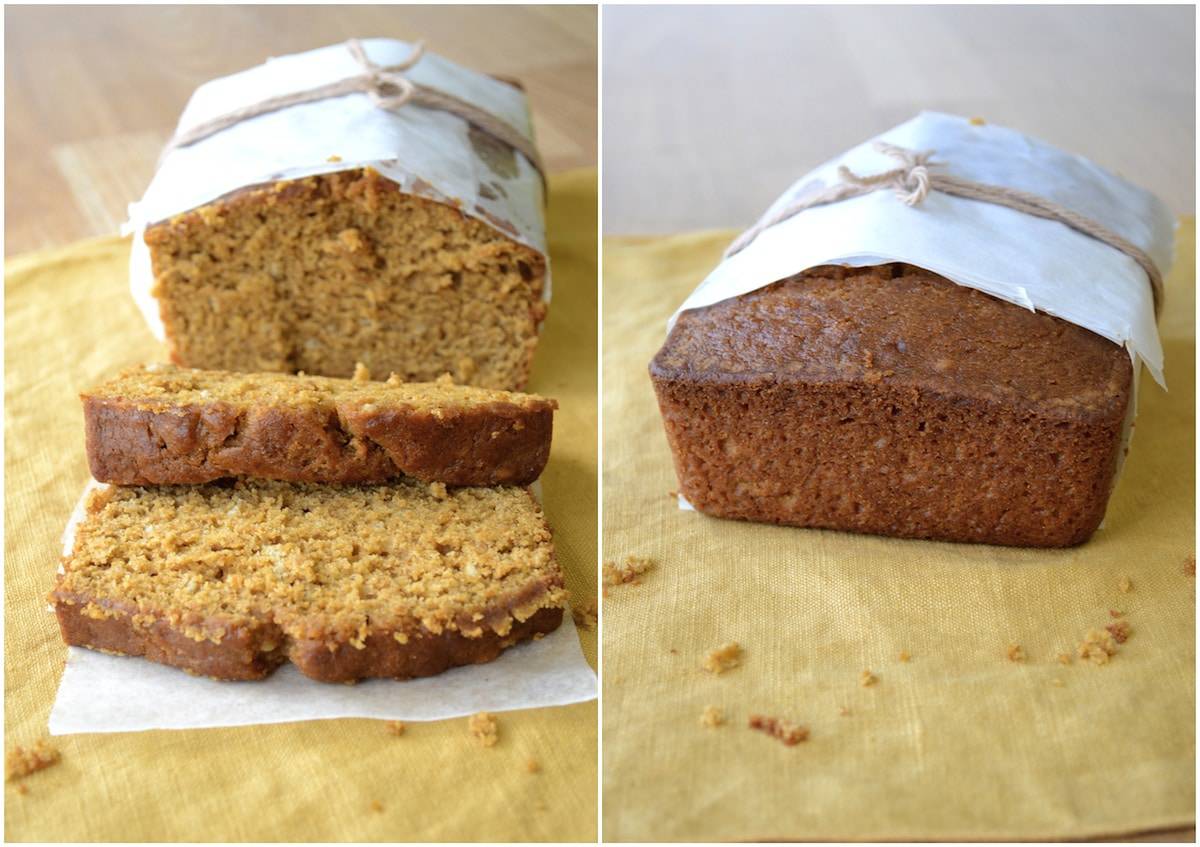 If you have a pumpkin recipe that you highly recommend, please leave me a comment with a link to the recipe because I would love to try it!
I will be baking another loaf of this very soon!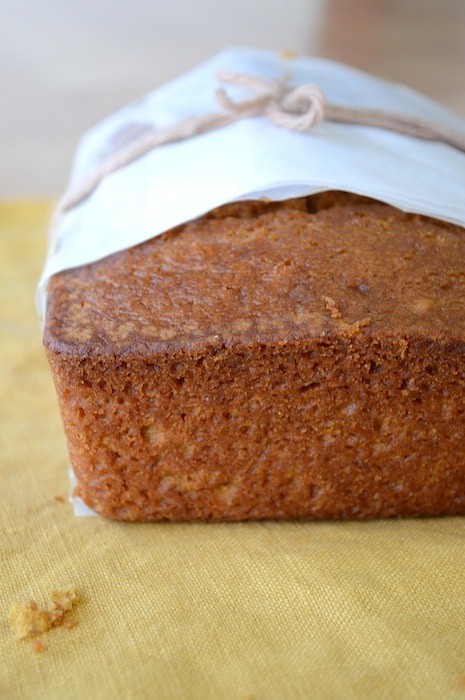 170 Responses to "Starbucks Pumpkin Pound Cake"

Trackbacks/Pingbacks
Leave a Comment