Want our top 10 essential dessert recipes?
Get our favorite classic recipes in your inbox! It's 100% free, but we might make you hungry!
Peanut Butter Cookies
These peanut butter cookies are out of this world and always turn out perfect! They are chewy and fluffy, definitely a family favorite!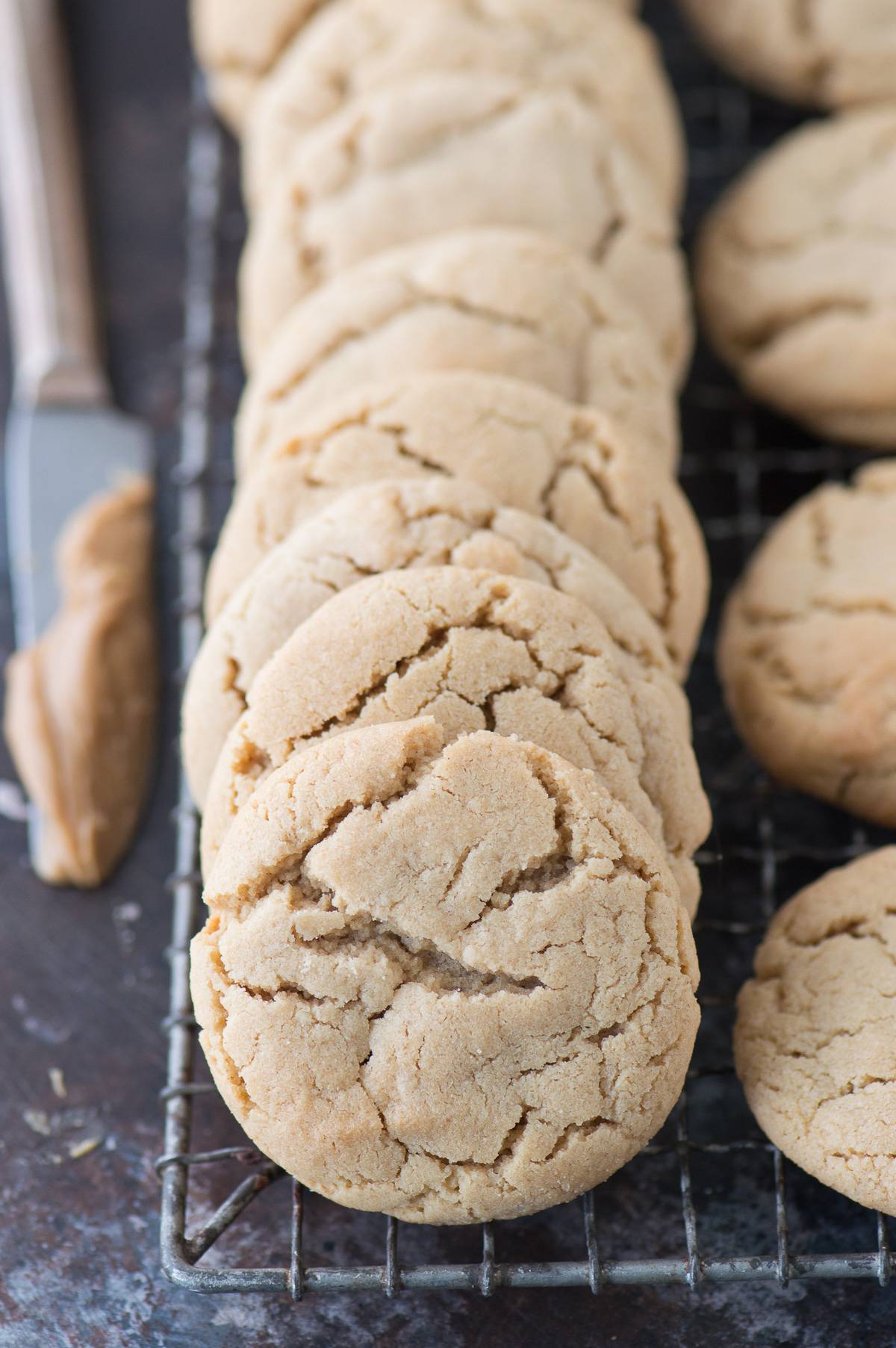 I'm a chocolate girl through and through. But these peanut butter cookies stole my heart.
Or at least a piece of it!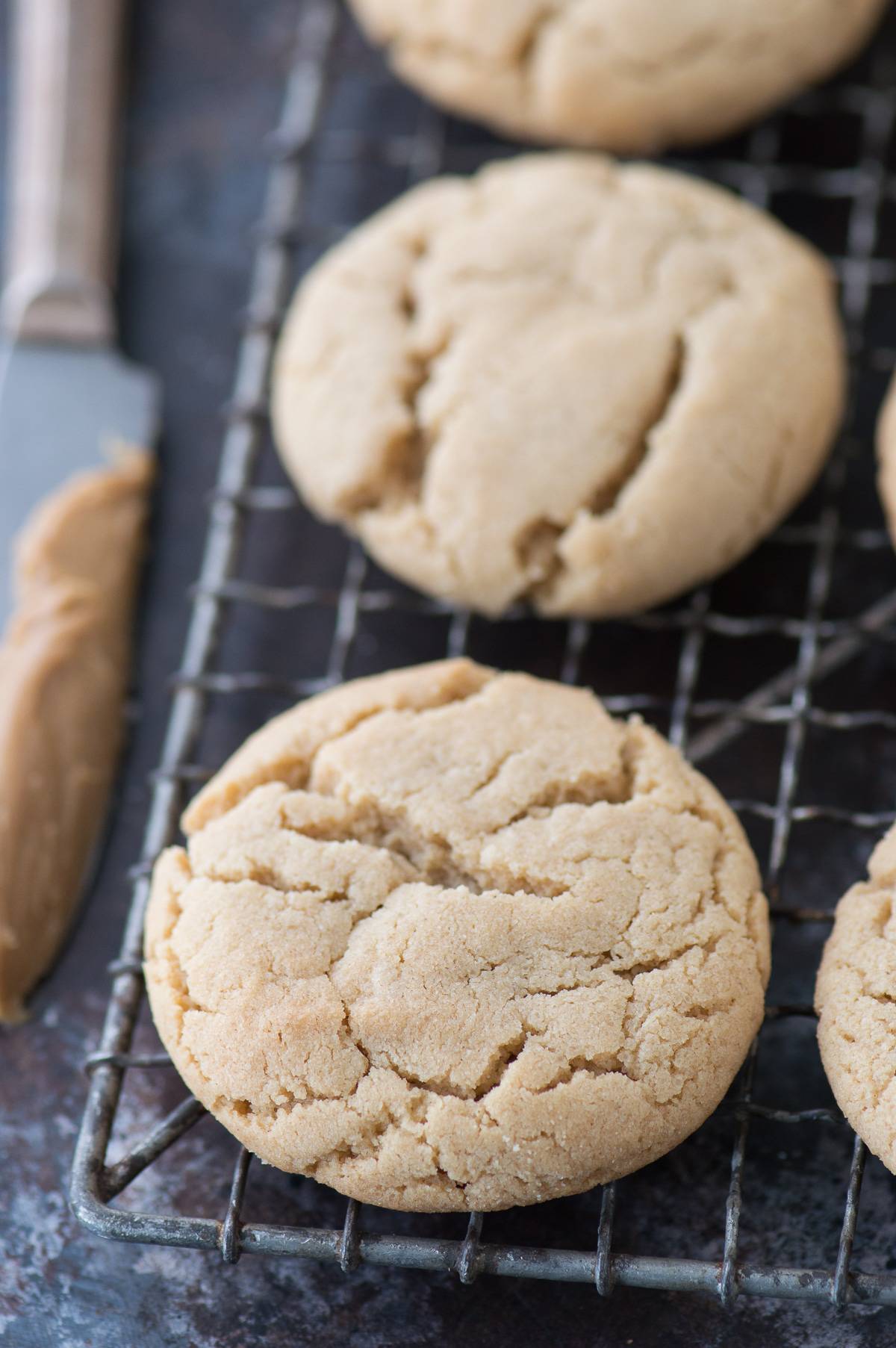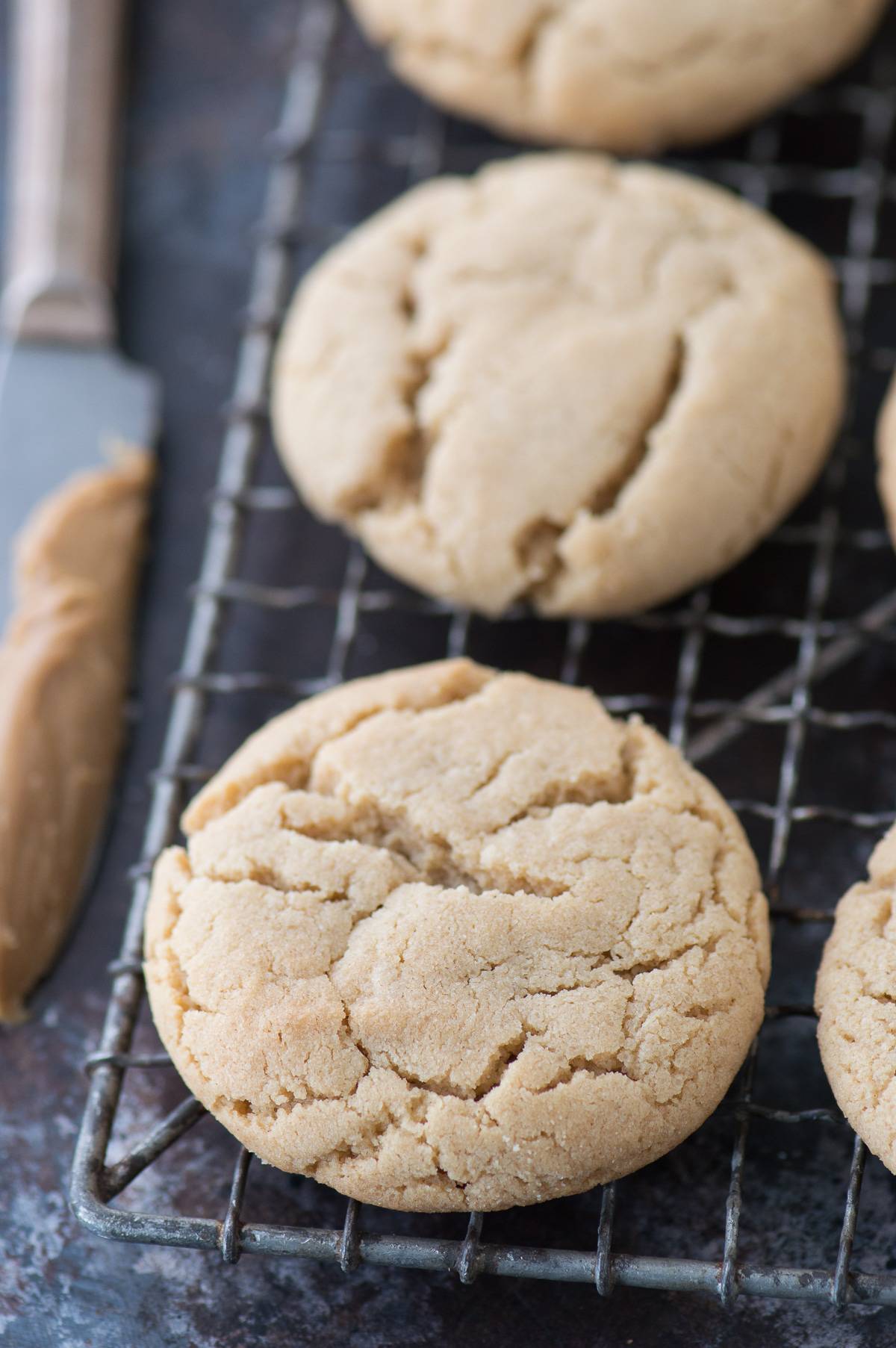 This is one AMAZING, uncomplicated recipe. No fuss, no chilling required and you can make it in one bowl!
*Insert the salsa dancing girl emoji here* <— she's my favorite! And this recipe deserves a good emoji!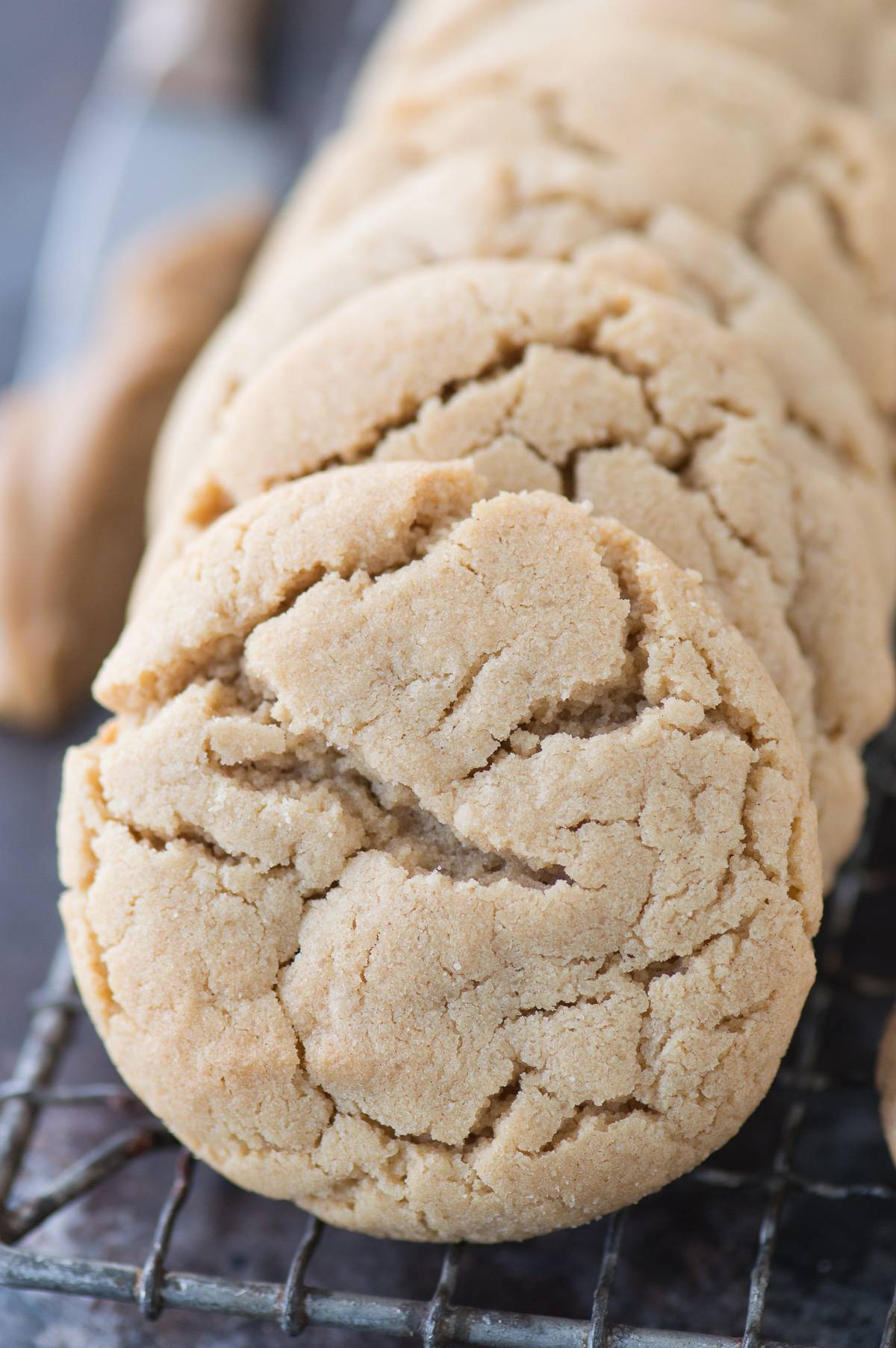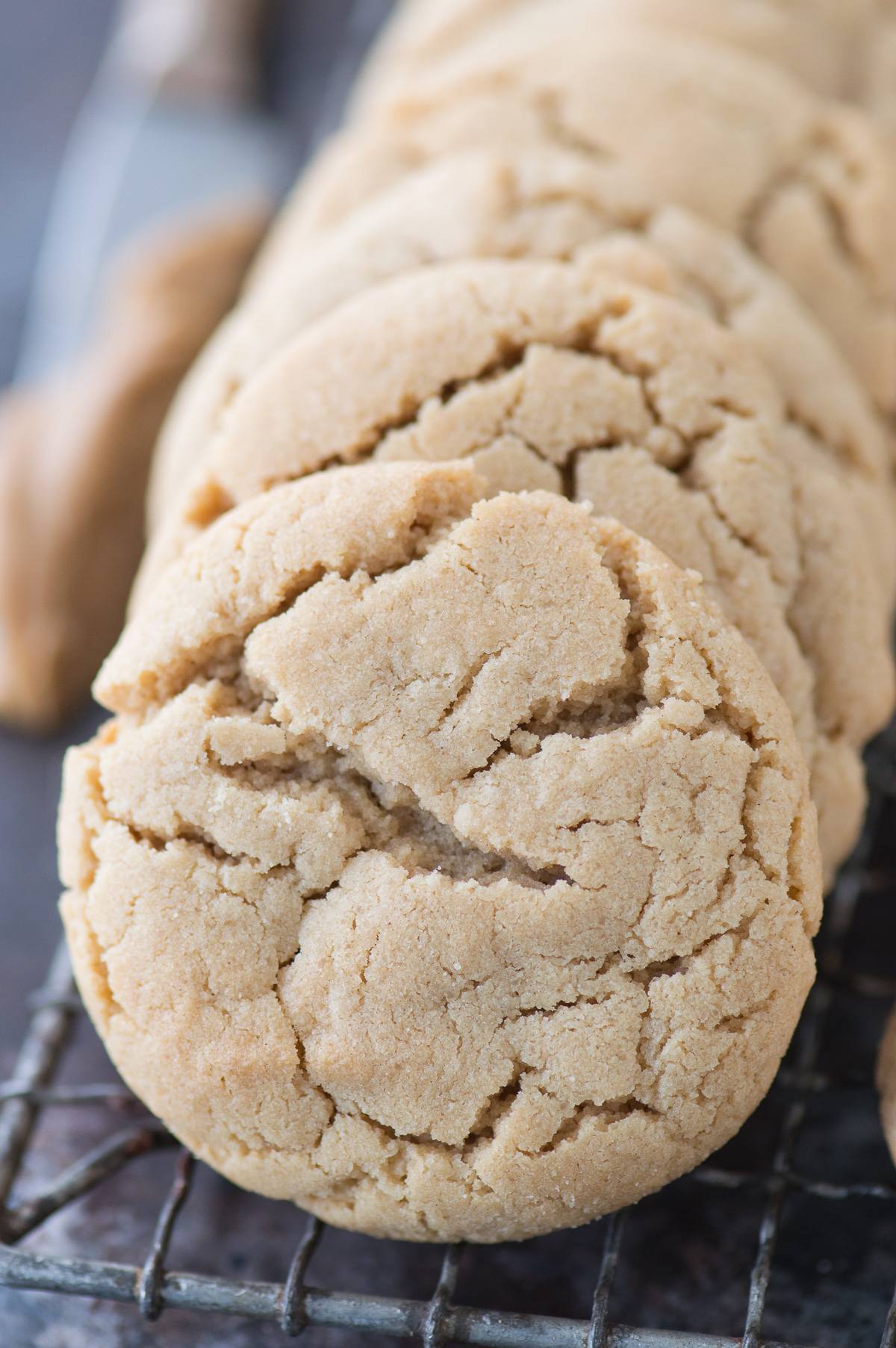 This peanut butter cookie recipe will yield about 2 dozen cookies. You'll cream together the butter and the sugars (brown and granulated), add in the peanut butter (I recommend creamy), egg, vanilla extract, and the dry ingredients.
I do want to point out that this isn't the classic peanut butter cookie where you use a fork to make that lattice pattern on the top. This recipe is intended to be like a chocolate chip cookies, but in a peanut butter version.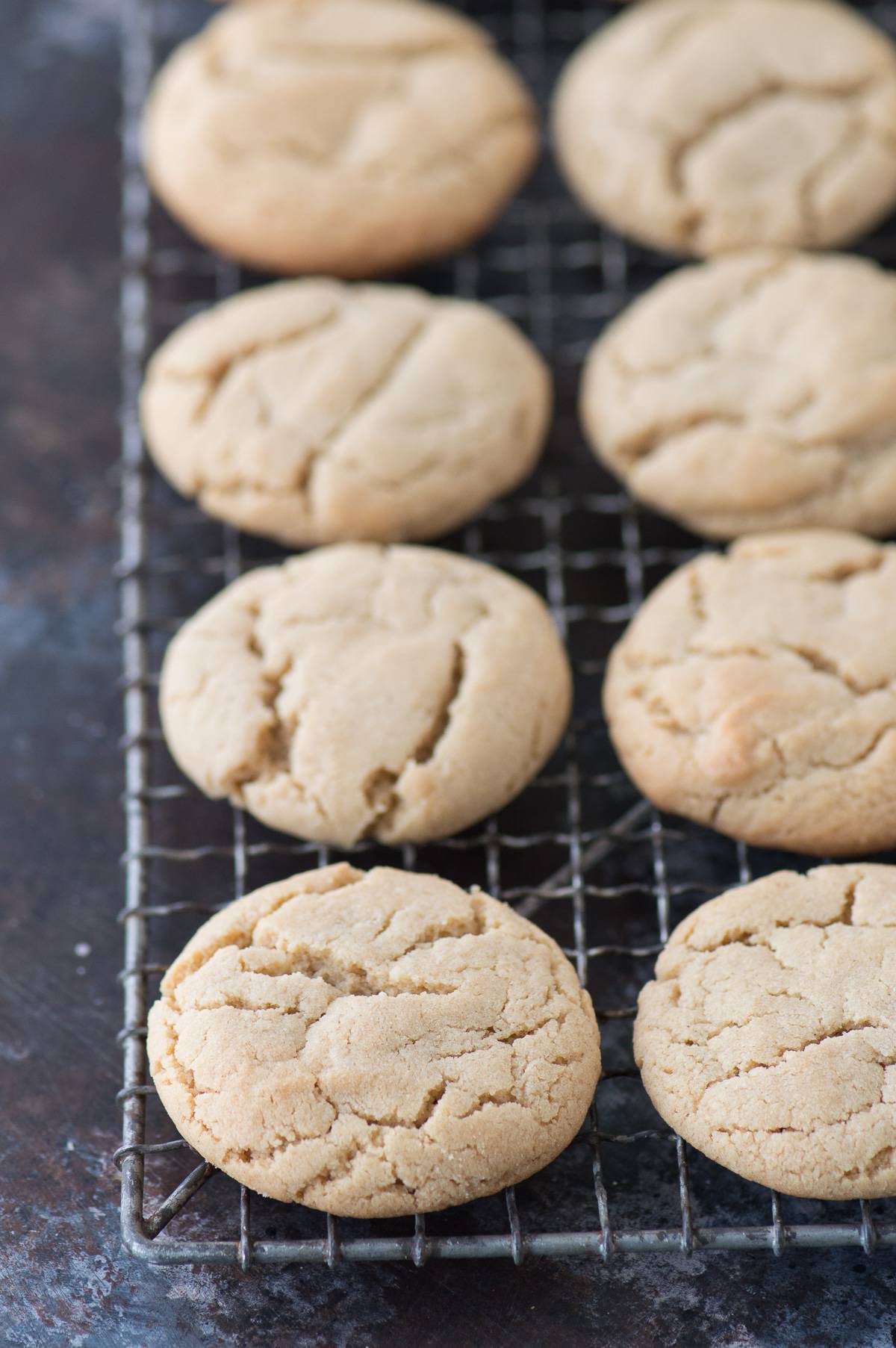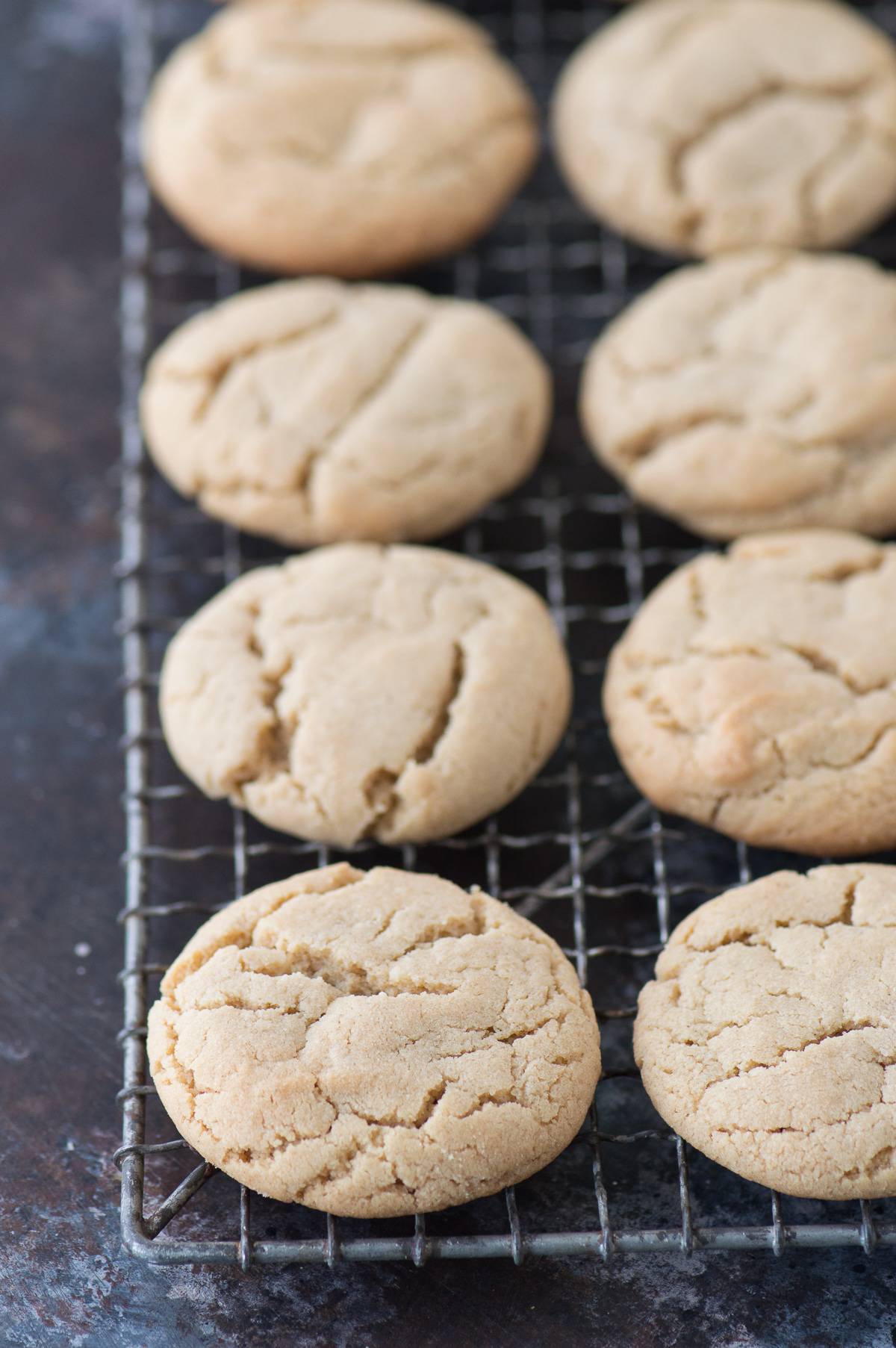 Like I mentioned, no chilling of the dough is required, but if you run out of time or need to chill the dough for some reason, you can definitely do that and the cookies will turn out the same.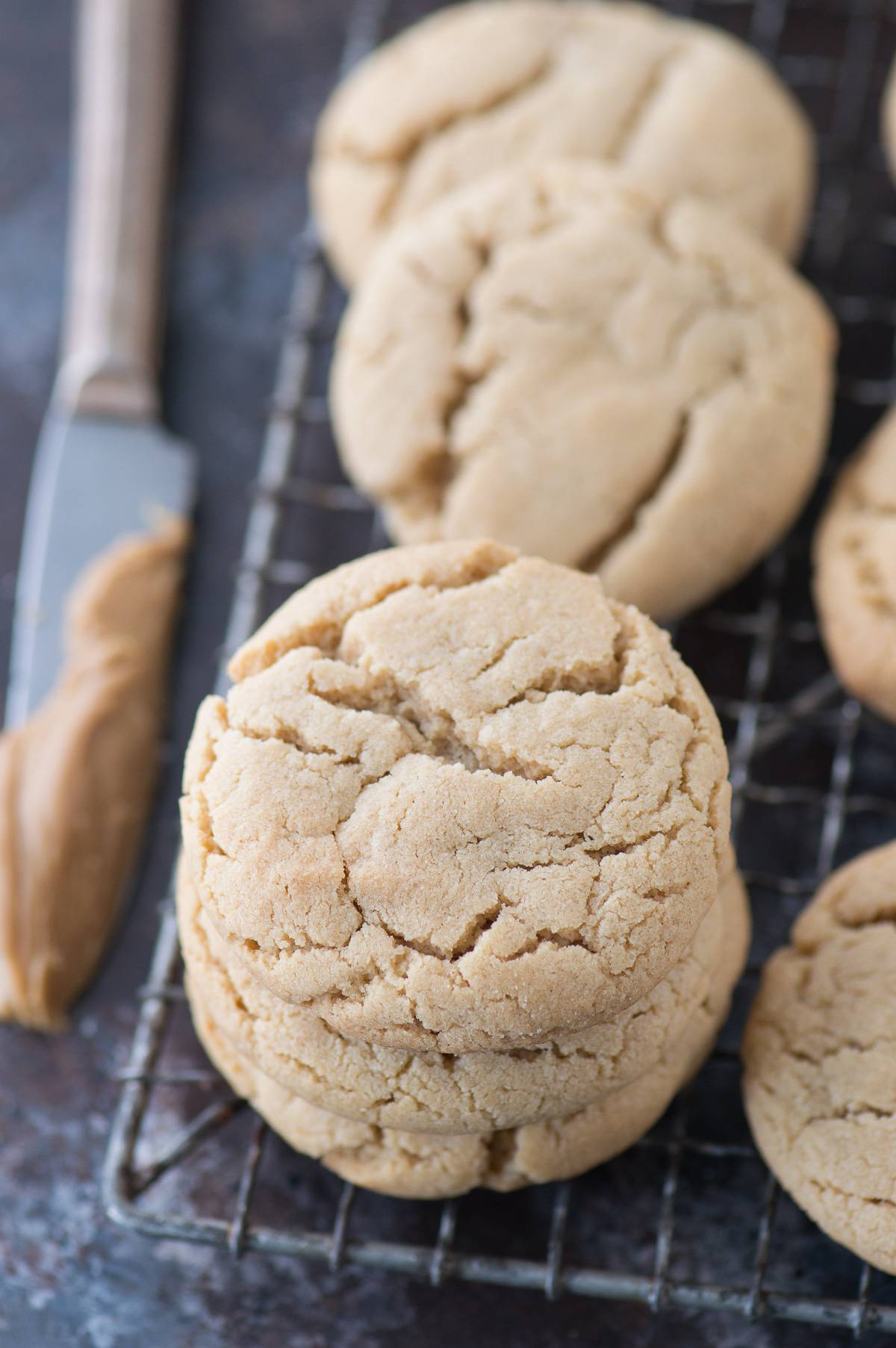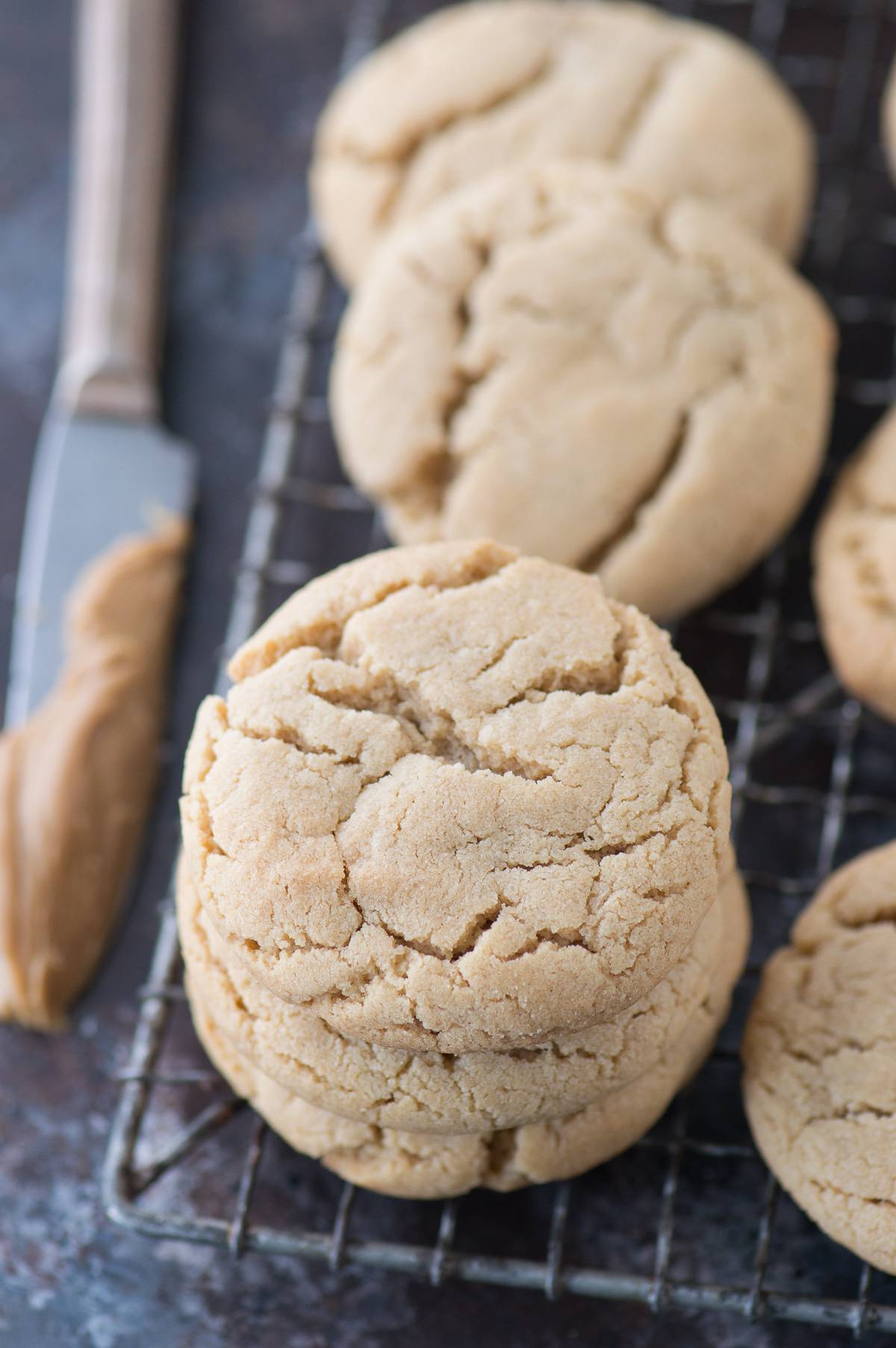 A few baking tips..
I like to use a cookie scoop to drop the dough onto the baking sheet. This way each cookie is about the same size and will bake at the same rate.
Don't flatten the dough out after you drop it onto the sheet.
I can't say enough good things about silicone baking mats. No more cookies sticking to the pan or burning.
Using a 1.5 inch cookie scoop (I believe that's medium size) this recipe makes about 2 dozen cookies.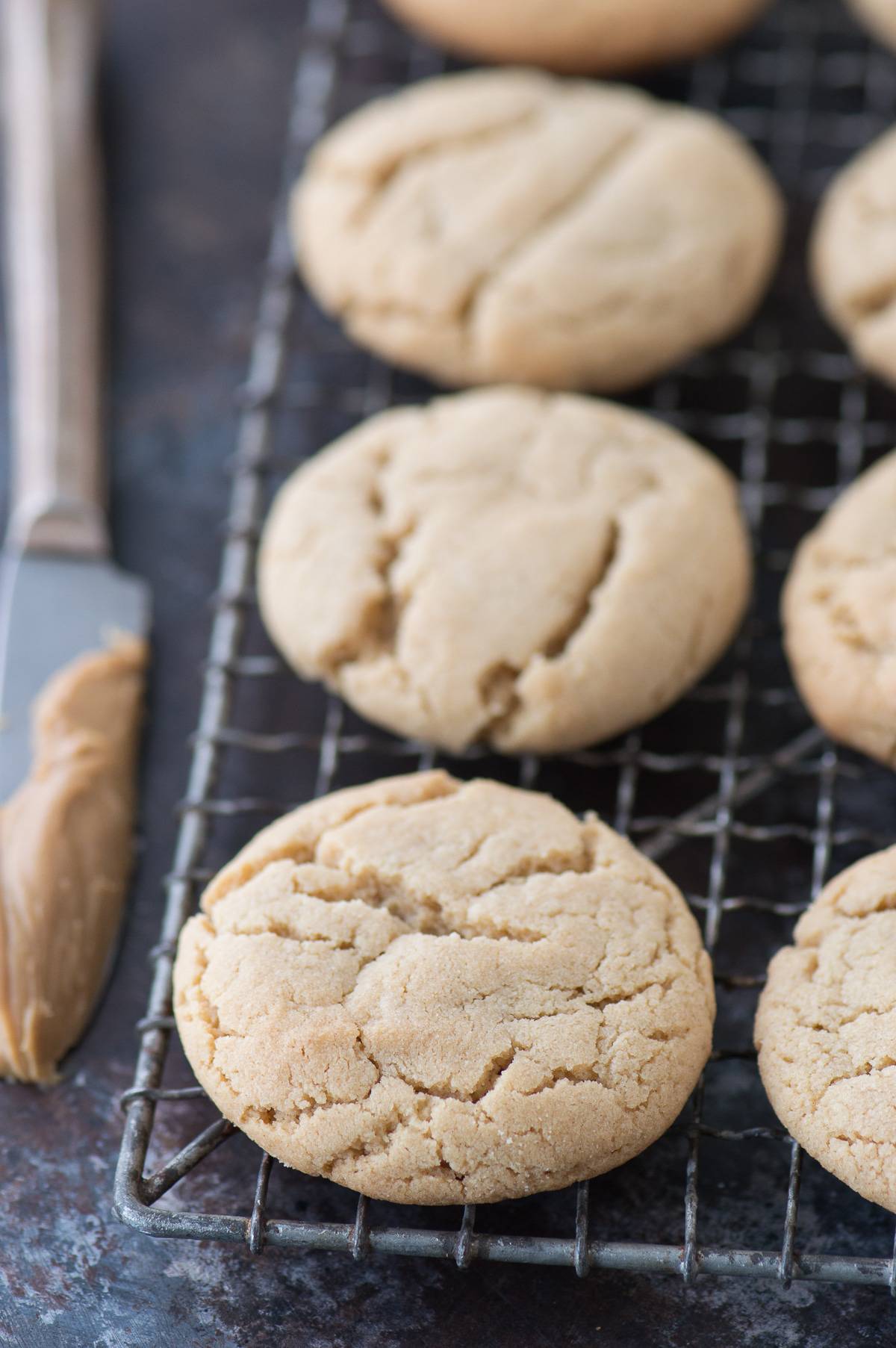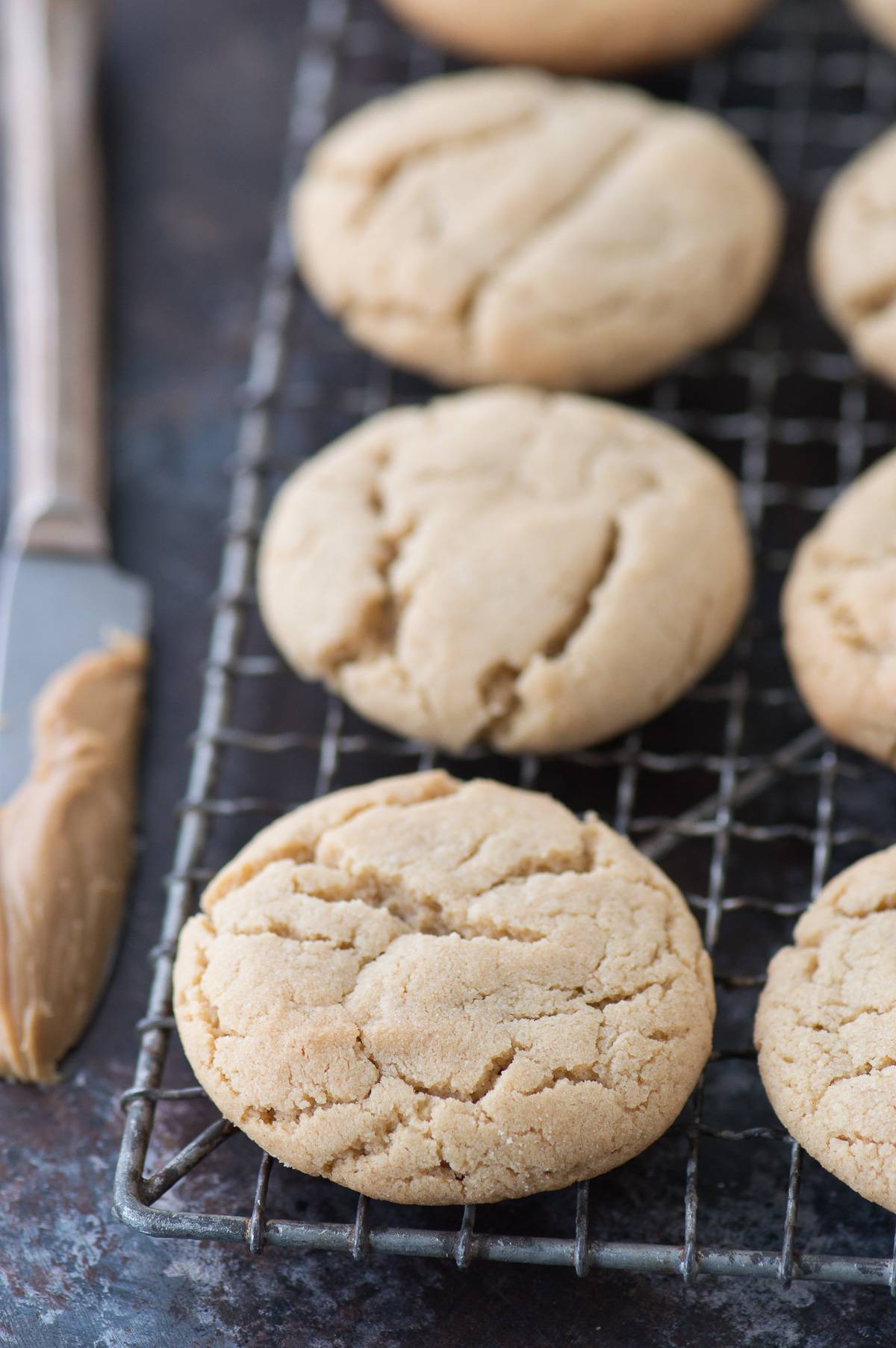 Peanut Butter Cookies
Yield: 2 dozen
Total Time:45 minutes
These peanut butter cookies are out of this world and always turn out perfect! They are chewy and fluffy, definitely a family favorite!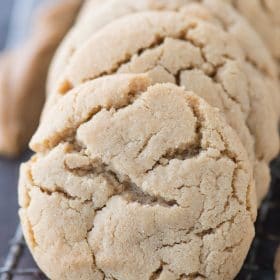 Ingredients:
1 stick butter (1/2 cup), softened
1/2 cup brown sugar
1/3 cup sugar
3/4 cup creamy peanut butter (not natural)
1 egg
1 tsp vanilla extract
1 & 1/2 cups all purpose flour
1 tsp baking soda
1/2 tsp baking powder
1/2 tsp salt
Directions:
Preheat the oven to 350ºF.
In a mixing bowl, combine the butter, brown sugar, and sugar. Beat with an electric mixer for 1 minutes, until smooth and fluffy. Add in the peanut butter, egg, and vanilla extract, beat again, less than 1 minute. Add in the flour, baking soda, baking powder and salt, mixing with a spatula just until there are small flour streaks left - it's okay if the batter has clumps! Be careful not to over mix.
Use a small cookie scoop to form balls from the dough. Place the cookies on a silicone lined baking sheet and bake for 12 minutes or until the edges of the cookies begin to turn golden and the tops begin to crack slightly. Bake the cookies in batches so you don't crowd the baking sheet.
Allow the cookies to cool completely before serving.
Products used to make this recipe
(may include affiliate links)