Peanut Butter Banana Chocolate Chip Oatmeal Muffins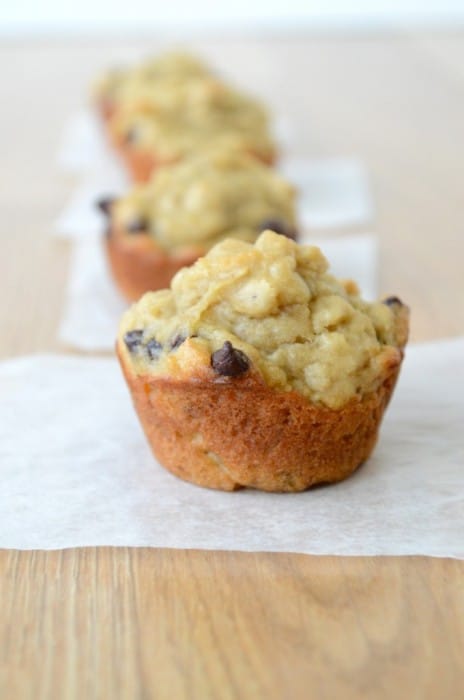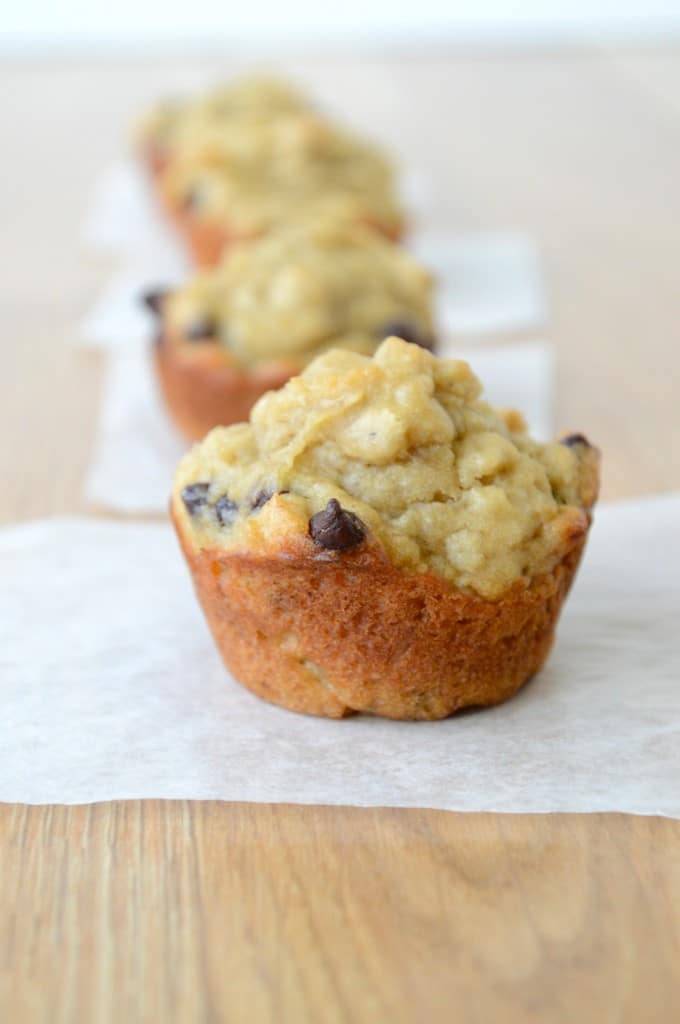 Peanut Butter Banana Chocolate Chip Oatmeal Muffins – This post wins the award for the longest title ever! I know I say this about almost everything, but these are my new favorite muffins, hands down.
I love peanut butter
I love bananas
I LOVE chocolate chips
I love oatmeal
It's just meant to be.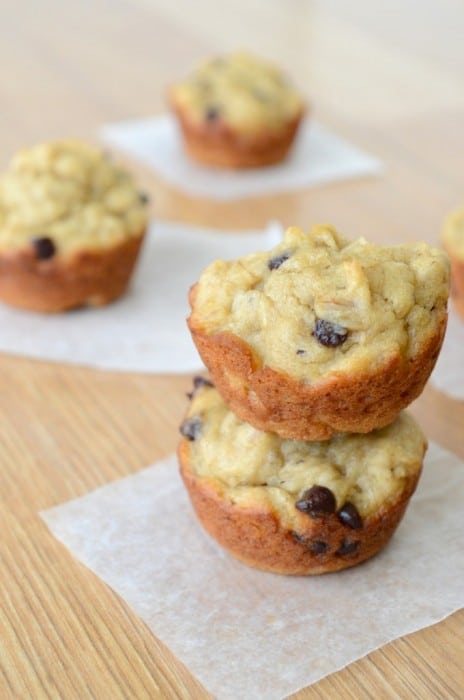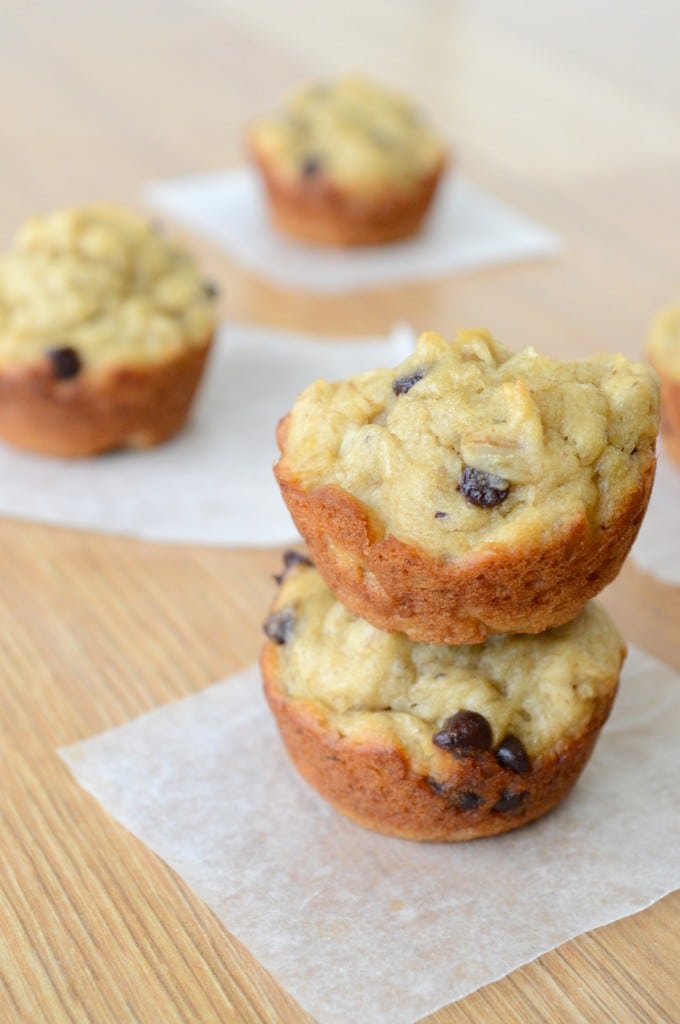 Actually, these are mini muffins. Whenever I am faced with the choice between the regular sized muffin pan or the mini sized pan, I always pick the mini pan. Would do you like best?
Also, I hardly ever use muffin liners. Are those a thing of the past or am I the only one who doesn't use them?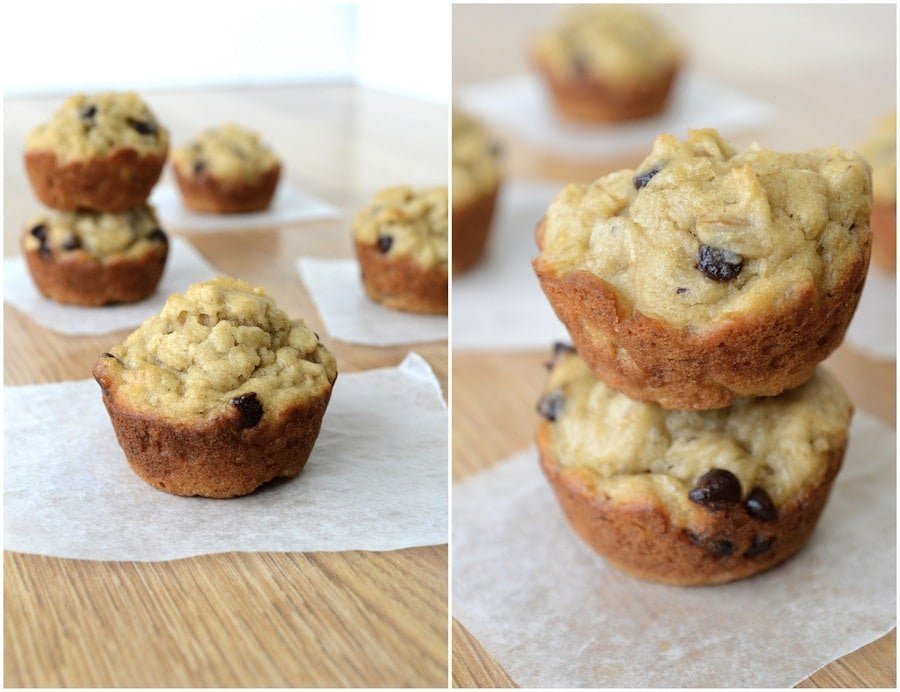 With fall right around the corner, I've been eyeing some projects I want to try: cheesecloth floating ghosts, homemade caramel apples, a ruffled felt wreath, and cinnamon stick or twig wrapped candles.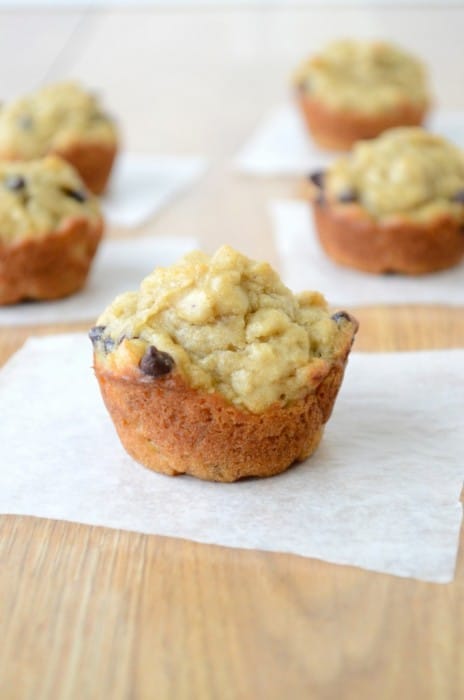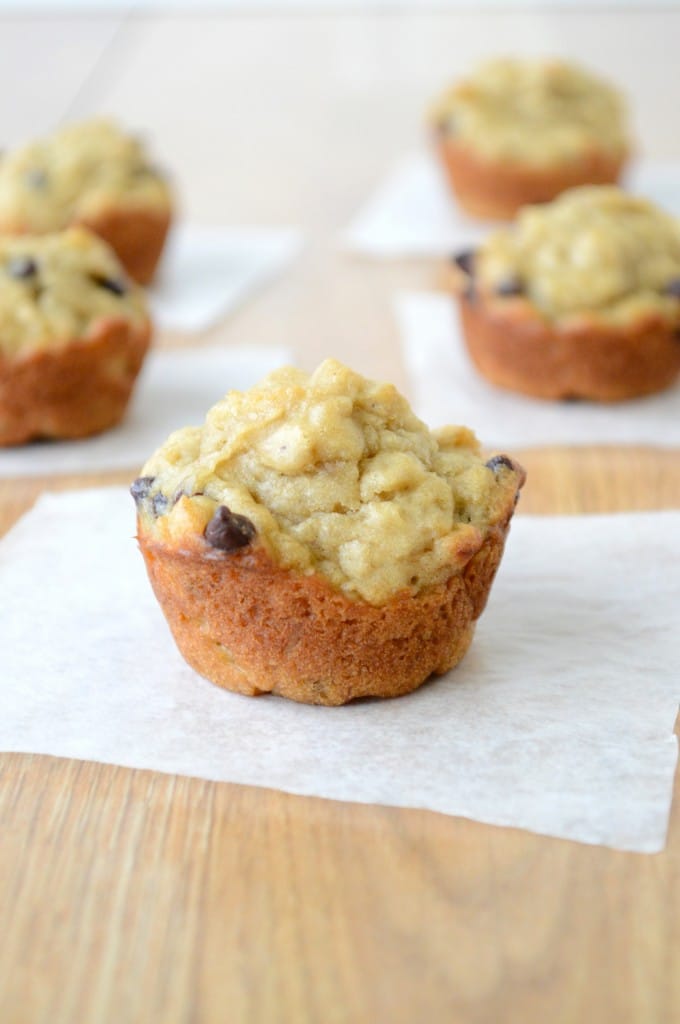 And I've already been churning out the pumpkin baked goods, so stock up on canned pumpkin because I'll be sharing those soon!

Peanut Butter Banana Chocolate Chip Oatmeal Muffins
Ingredients
1 & 1/2 cups flour
1 cup oats
1/2 cup brown sugar
1 tsp baking powder
1/2 tsp baking soda
1/2 tsp salt (optional)
1 cup vanilla yogurt (could use greek)
2 medium sized ripe bananas
1/4 cup melted butter
1/4 cup milk
3/4 cup peanut butter
1 tbsp vanilla extract
1 large egg
1/2 cup chocolate chips (gave or take on your preference - I used minis)
Instructions
Preheat oven to 375 degrees F.
In a large bowl, combine flour, oats, baking powder, baking soda, salt and brown sugar, set aside.
In a food processor (or blender/mixer) combine yogurt, bananas, melted butter, peanut butter, milk, egg and vanilla until very well blended. Mixture will be fairly thick.
Combine the wet with the dry ingredients, stir until combined but do not over mix.
Mix in the chocolate chips.
Scoop batter into a greased muffin tin (regular size or mini).
Bake for 10-12 minutes for minis and 18-22 minutes for regular sized or until a toothpick comes out clean.
https://thefirstyearblog.com/peanut-butter-banana-chocolate-chip-oatmeal-muffins/
You could easily swap out the chocolate chips for peanut butter chips, dark chocolate chips, or wait for it.. even mini reese's pieces.
I used mini chocolate chips for my mini muffins and if Ryan were writing he would say it's because I love everything super tiny, just like me because I am only 5'2″
Either way you make these, they are going to be delicious.