Out of the Kitchen July 2020
We're back with another out of the kitchen post – here's what we've been up to for the month of July!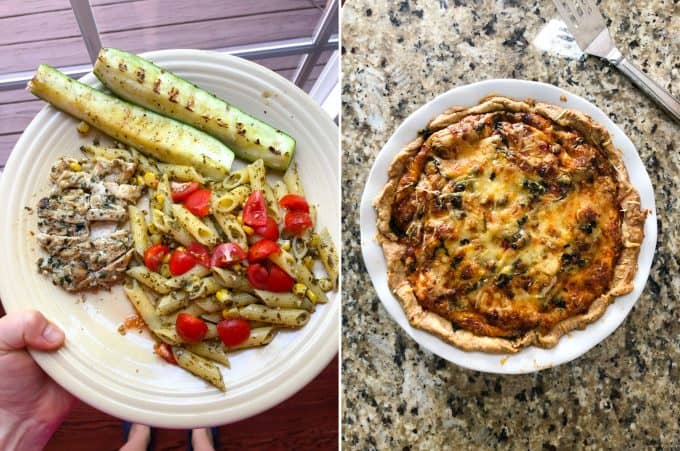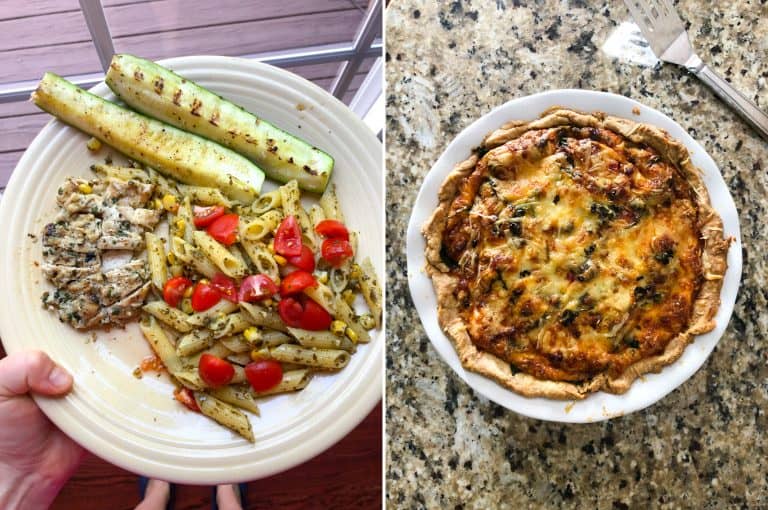 We've been making good food this summer! Pesto pasta with tomatoes, and grilled zucchini & chicken is one of our favorite dinners. Ryan is now a master of making quiche – this time he even made the crust from scratch!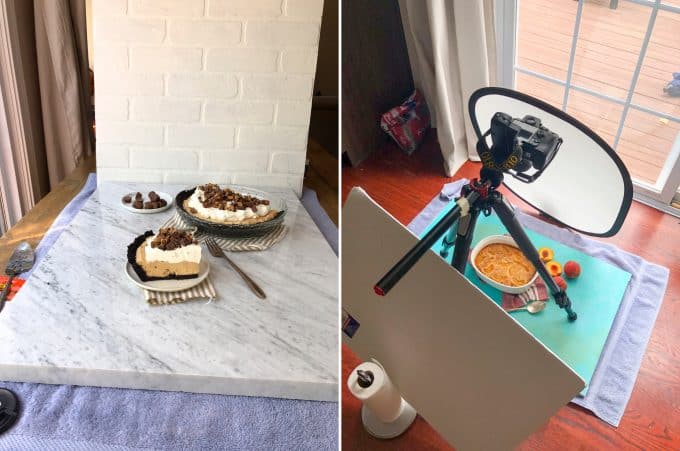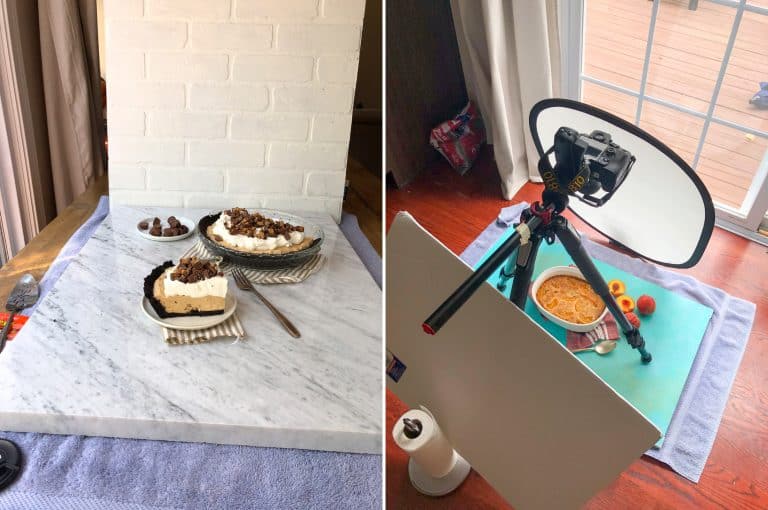 I worked on getting 2 new no bake pie recipes on the site – no bake peanut butter pie and chocolate pudding pie. You can never have enough no bake options during the summer. I also added a recipe for cherry dump cake and peach dump cake, which will be coming soon!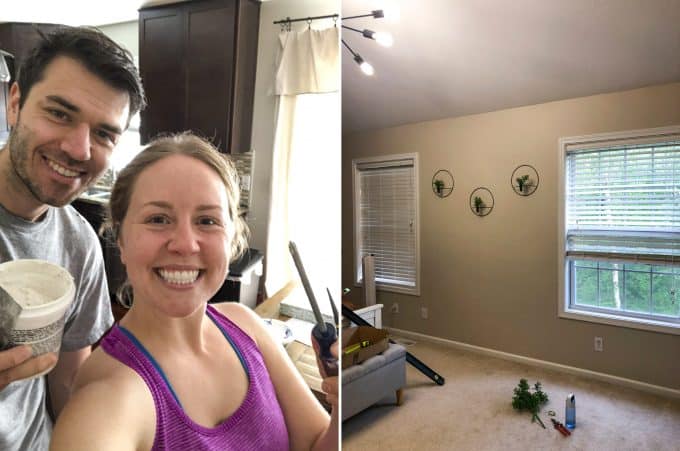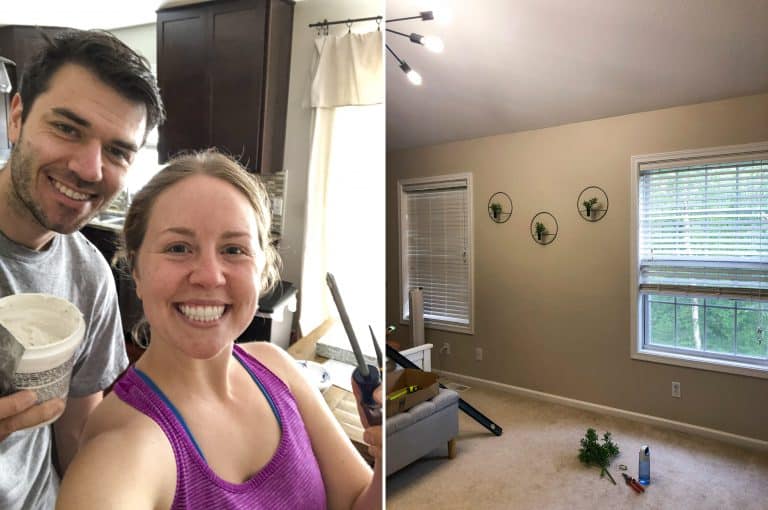 We spackled nail holes and did paint touch ups around the house. It's one of those minor projects that sits for a long time, but it feels good now that it's done. We also hung up these modern metal hoops with some greenery in our bedroom.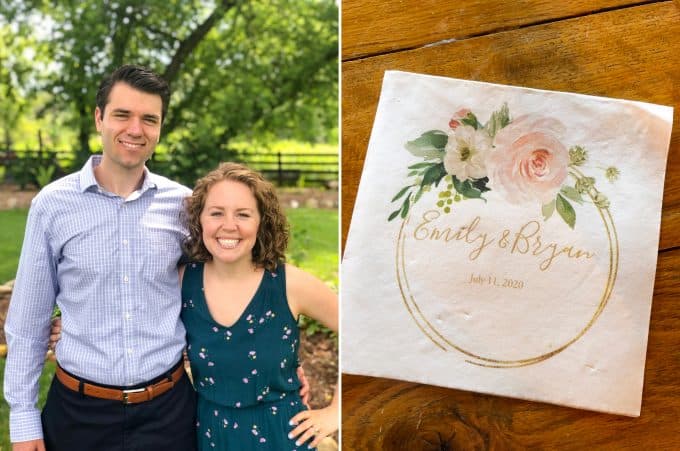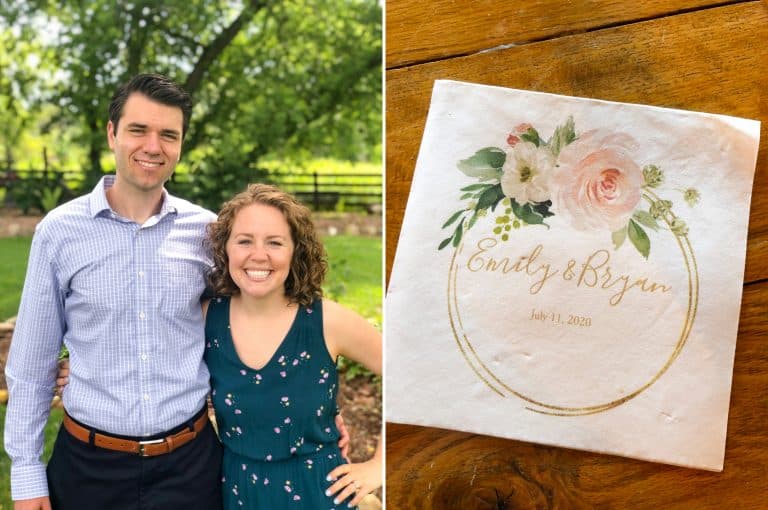 My brother, Bryan, and his now wife Emily got married in Madison in July! It was great to get out of town, see family and celebrate with them, even if it was social distance style.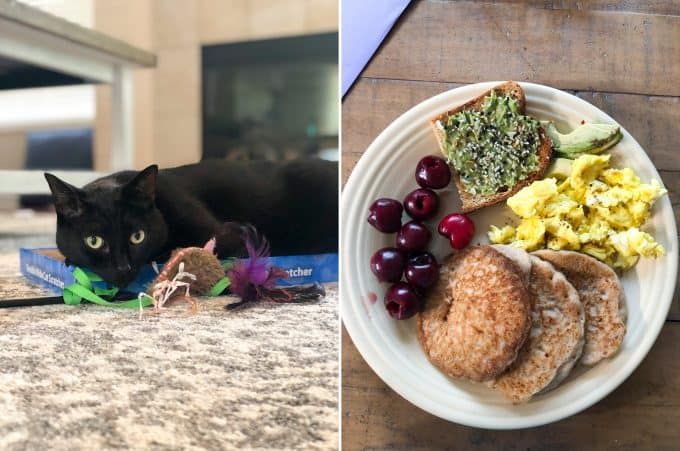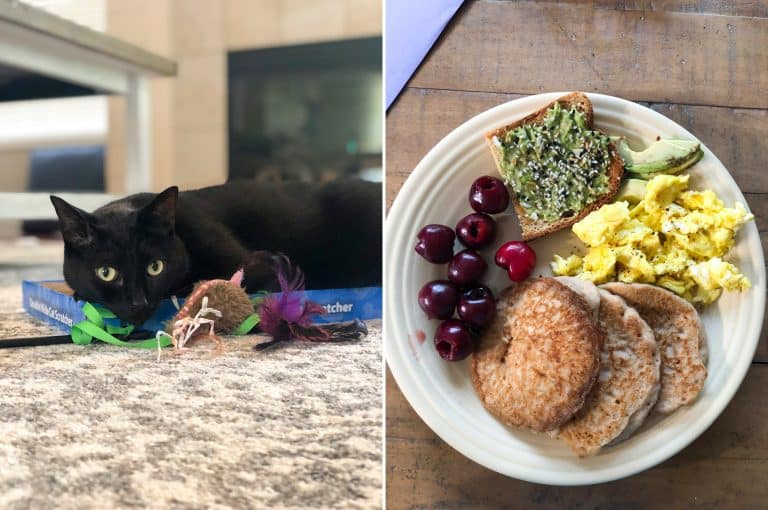 Salsa is cute 😻 The second photo – I celebrated my 31st birthday in July. Ryan surprised me with breakfast in bed with all my favorite breakfast options!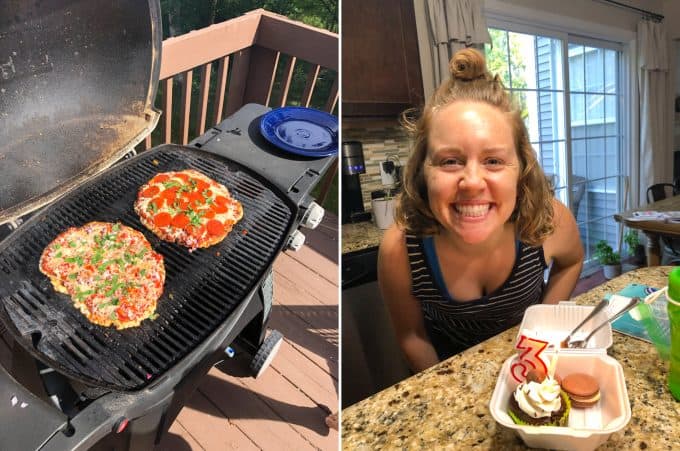 For my birthday dinner we grilled pizza (our new favorite thing to make on the grill!) and my sweet friend Kirstin bought me gluten free dessert, which Ryan put candles in – a number 3 candle and a single candle for 31 🎉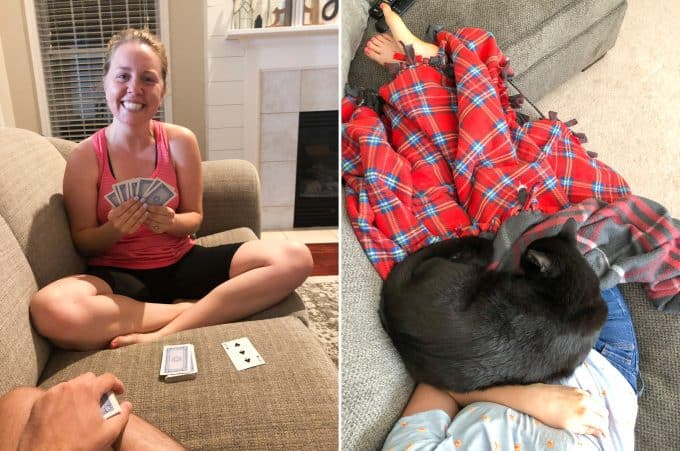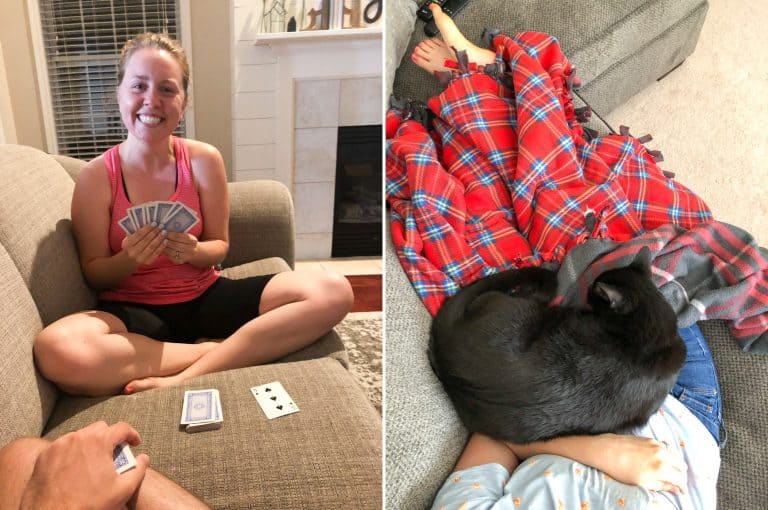 We had card night, where we played crazy 8s, go fish and war. Yes we are adults and still play go fish and war! We also like to do puzzles, crosswords and sudoku together 😂 The second photo, getting in my mid day Salsa snuggles!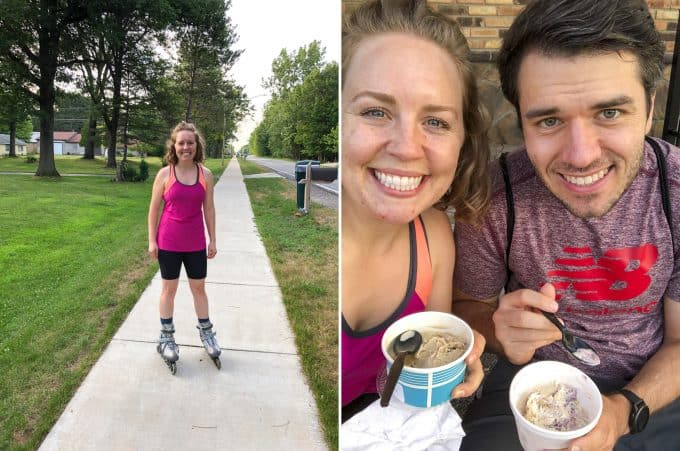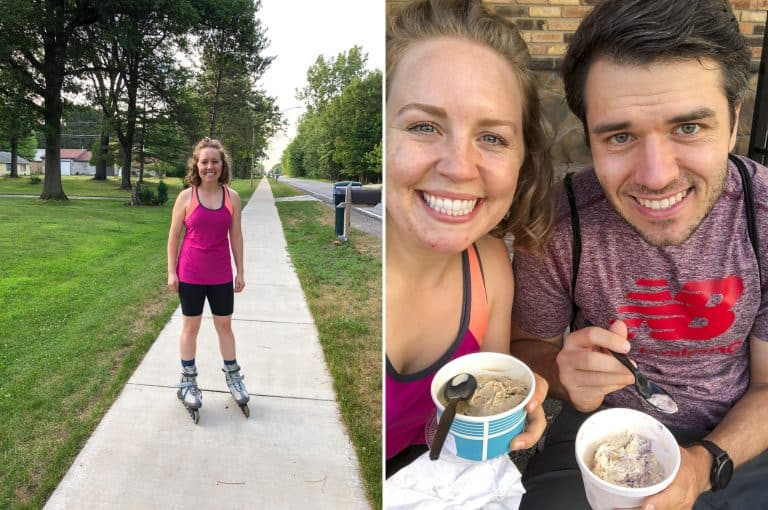 I've been talking about buying roller blades for a few months and I just happened to find a pair that was my size at Goodwill for $4.99! I'm not fast at all, but it's fun! I avoid any type of down hill and those detectable warning surfaces like the plague. The first time on my roller blades we went up to the local ice cream place about a mile from our house. Ryan walked, I need to see if I can find his size at Goodwill, although he would cruise past me!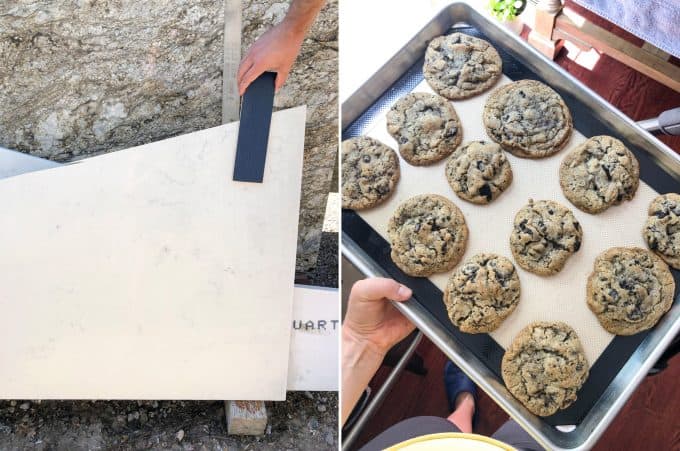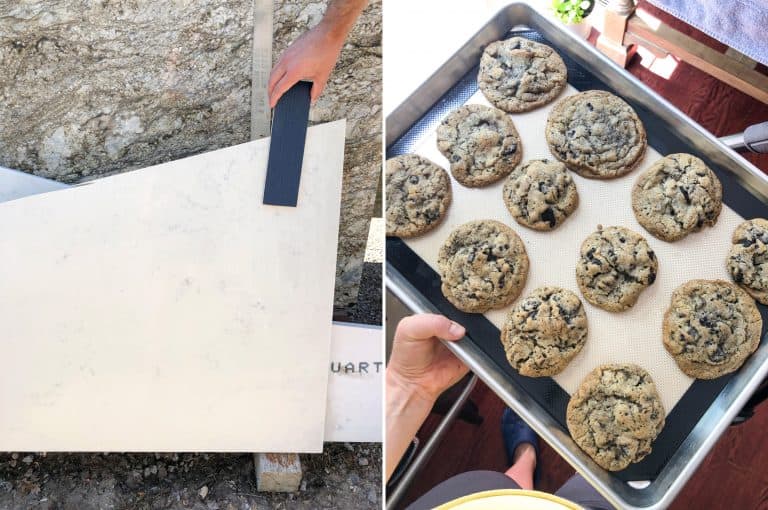 We picked out a white quartz countertop for the bathroom vanity we're having replaced. We decided to go with gold / bronze hardware and faucet. Hopefully middle of August it will be fully done! The second photo – my nephew celebrated his 14th birthday and he choose oreo cookies. So I baked those and mailed them, which is my tradition with my nieces and nephews!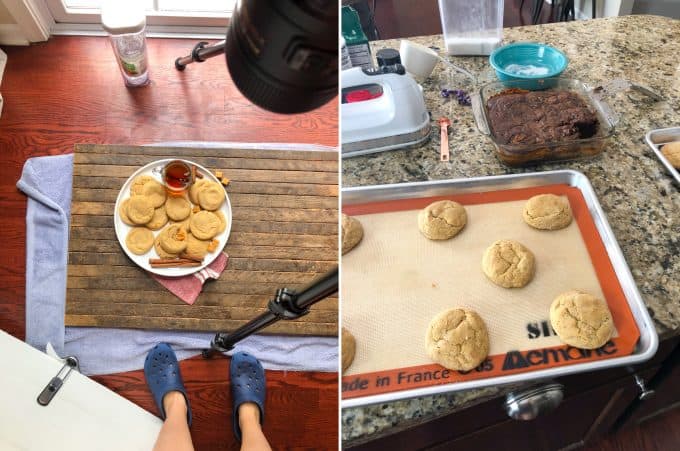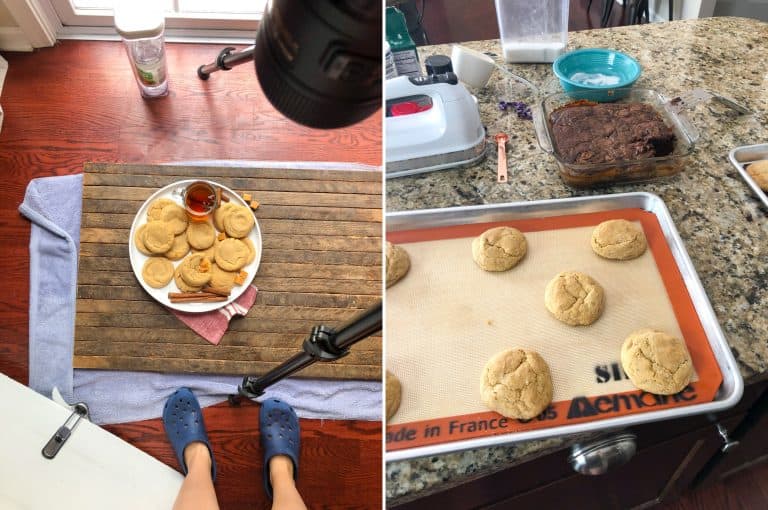 I started brainstorming and testing fall recipes at the end of July. It's crazy to be ahead of the season, it happens every year and every year it still feels weird to be coming up with apple and pumpkin recipes in July! I'm super excited to be sharing 2 new sugar cookies coming in September and October!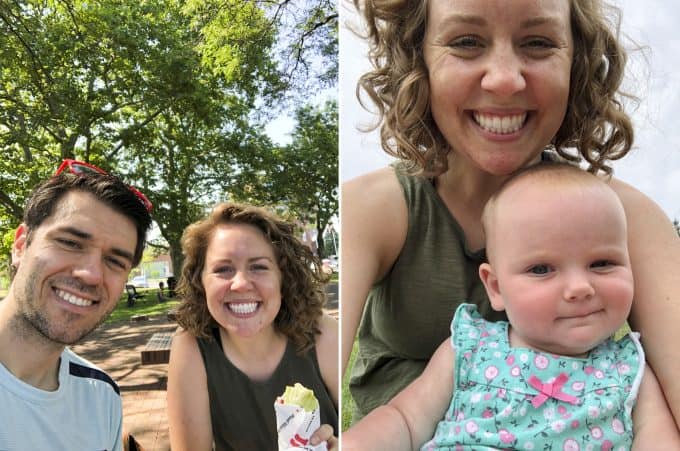 We walked around downtown Bay City and had a Jimmy John's picnic for lunch by the water. It was nice to get out of the house and do something "normal". The second photo – I got to spend so much time with my friend Kirstin and her two kiddos this month. They are moving soon, so we took advantage of the nice weather and went to the park, splash park, went on walks. It's been a blessing to have her in my life and watch her kids grow – love you friend!