Out of the Kitchen April 2015
We're back with another Out of the Kitchen post – Here's what we've been up to for the month of April!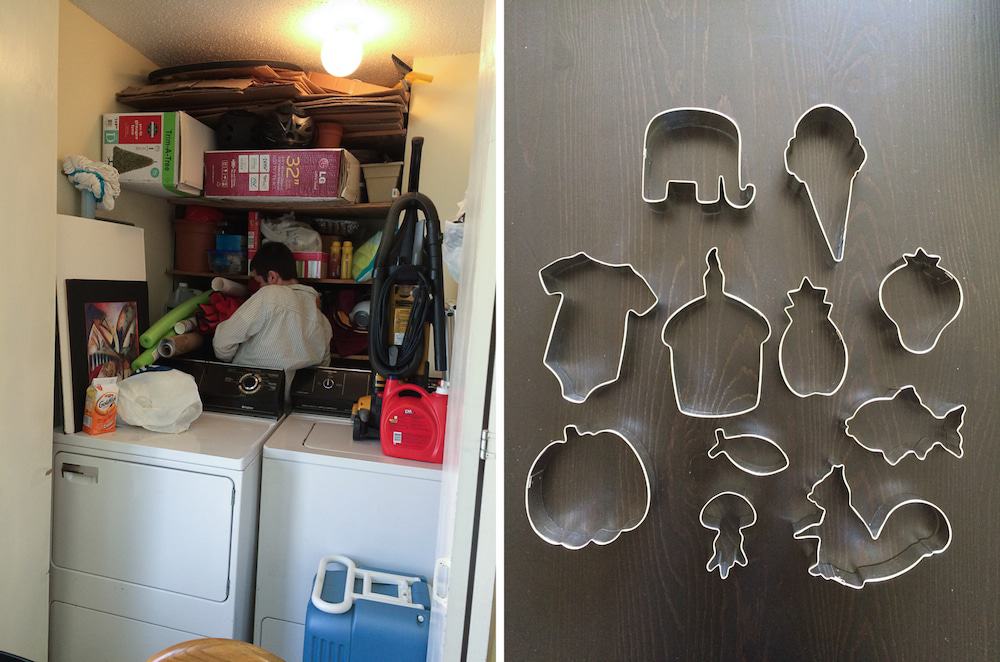 Normally this room is off limits to the camera. I'm sure you understand why. It's the laundry/ultimate storage room. Sometimes things fall behind the washer and dryer and it's a bit of a challenge to retrieve those things. We need a pincher grabber thing, that would be ideal so Ryan doesn't have to squeeze back there :) The second photo, new cookie cutters!! I used the cute mini jelly fish cookie cutter to make these jelly fish oreo balls. I ordered them from affordablecookiecutters.com where most of the cookie cutters are 99 CENTS!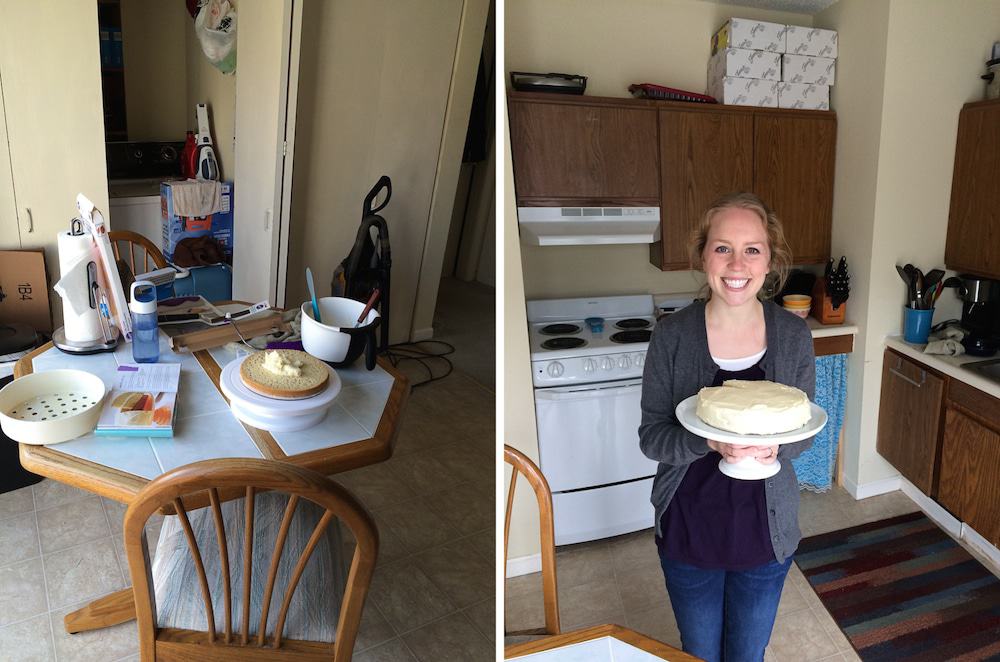 I've slowly been sharing a few cake recipes. If you've been keeping up with us, you'll know that I wanted to overcome my fear of layered cakes and buttercream. And I'm working on it! But this cake – it was the first layered cake I ever made. Like ever. It was a practice cake and turned out to be pretty thin, only 2 layers, but it was delicious and allowed me to practice some cake techniques. See our latest cakes: no bake peanut butter oreo cake and lemon layer cake.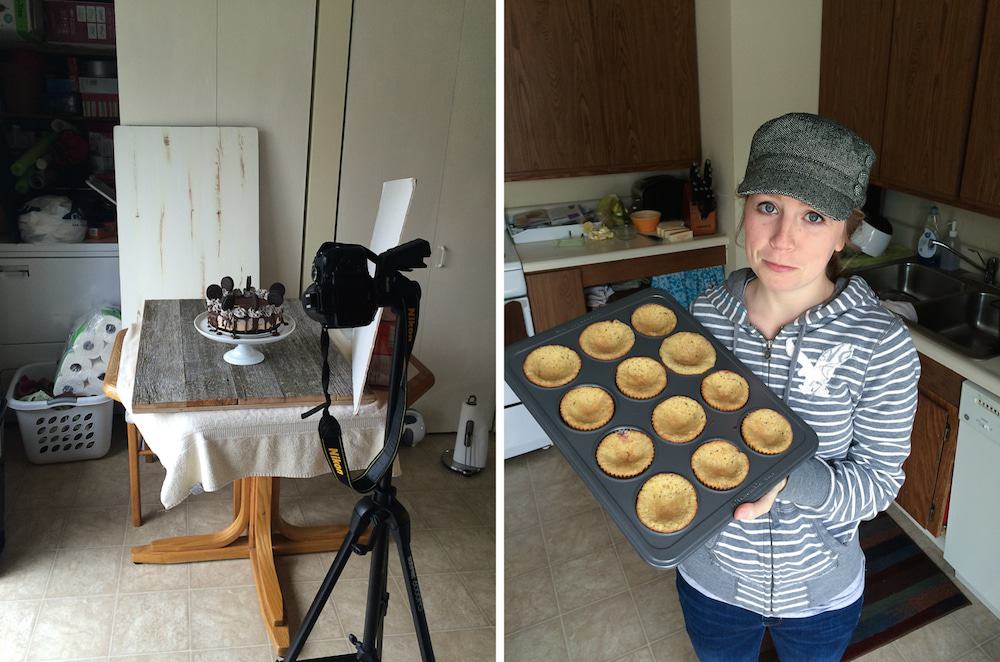 Speaking of the no bake oreo peanut butter cake, here is a behind the scenes picture from that shoot! Yum, right? The second photo, that is not what cupcakes are suppose to look like! This was the first batch of pineapple cupcakes. A few batches later, I got it right! The recipe will be on the blog for pineapple week in June!
This lemon layer cake makes me smile so much. The colors are gorgeous.. and the orange towel underneath my boards complements it really well, haha. The second photo – wowza, there is a whole bunch of baking going on there! I was working on making orange poppyseed cake and pineapple cupcakes. This is a typical sunday afternoon – I don't even bother with putting the baking supplies away on those days because I usually just have to pull them out again.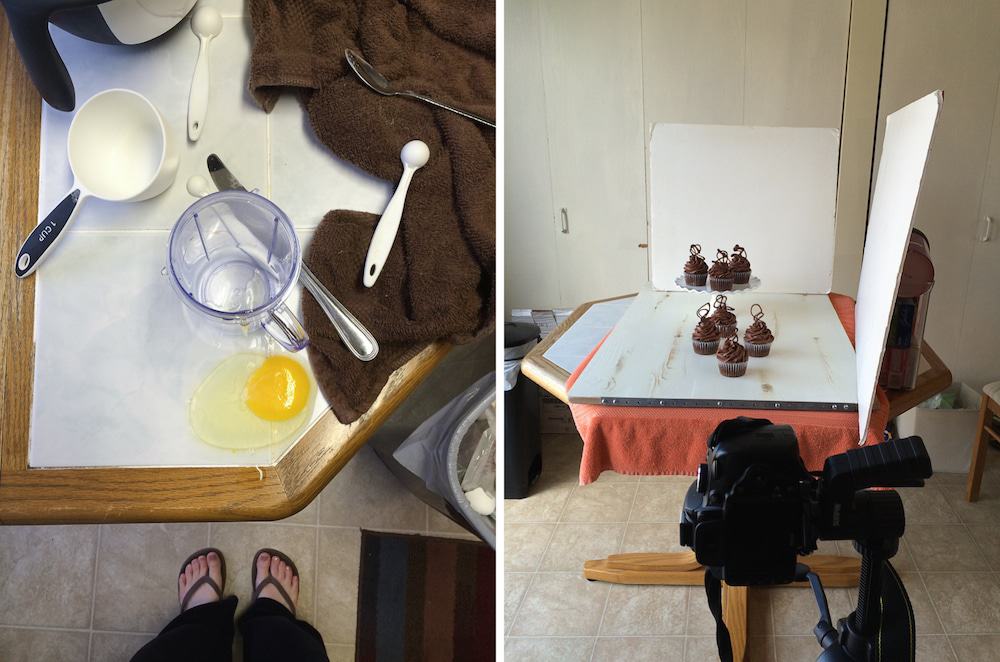 How did the egg miss the cup?!! Boo. The second photo – after 6 batches of chocolate cupcakes, we found our favorite! This is a behind the scenes picture for chocolate cupcakes with chocolate buttercream, and I added some fun chocolate decorations. The recipe will be posted next week!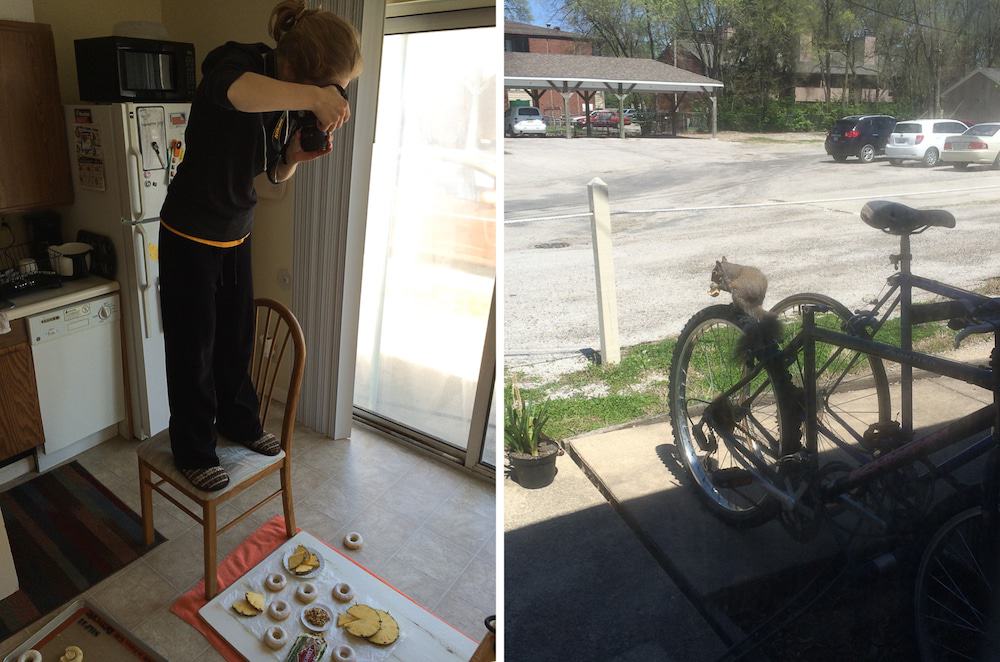 This is the magic behind ariel shots and the reason my back must hurt :) Get the recipe for Pineapple Walnut Donuts here. The second photo – I've mentioned a few times that Ryan loves squirrels. And his love for squirrels has definitely rubbed off on me, so of course when I see a squirrel eating an apple while sitting  on my bike tire, I have to take a picture and share it with Ryan. Squirrel really seem to like that spot.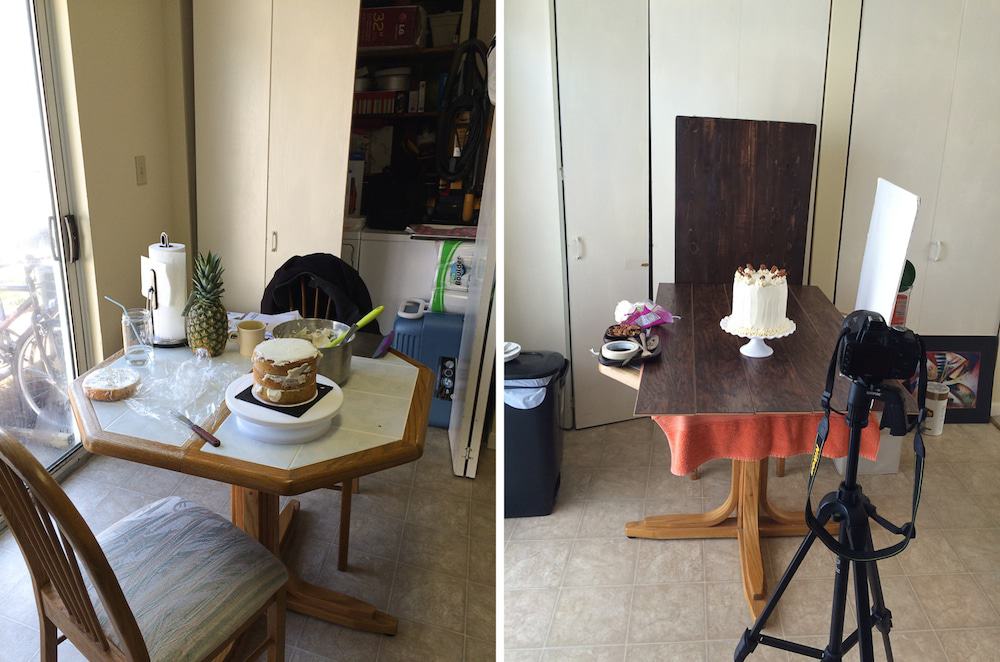 Two pictures of the maple pecan cake I made! The first photo shows the building of the cake and getting the crumb coat on. And the second photo is a sneak peek from the shoot! I think you're going to like that one!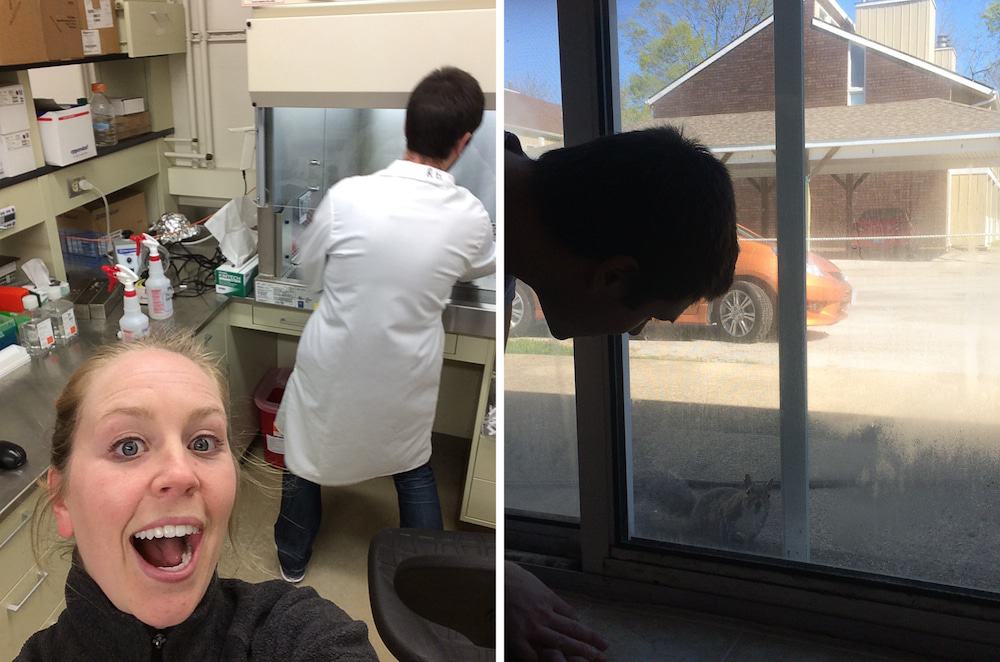 OH! Let's take a selfie. Ryan's in grad school working on his Ph.D in chemistry.. doesn't he look official with his lab coat on? The second photo – one more squirrel picture, he :) Ryan has been feeding the squirrels peanuts. This squirrel just finished eating all of the nuts we gave him and now he is looking for more. It was so cute, he kept peering into the window.
Thanks for seeing what we were up to in the month of April! See our previous Out of the Kitchen posts here.