Out of the Kitchen May 2019
We're back with another out of the kitchen post – here's what we've been up to for the month of May!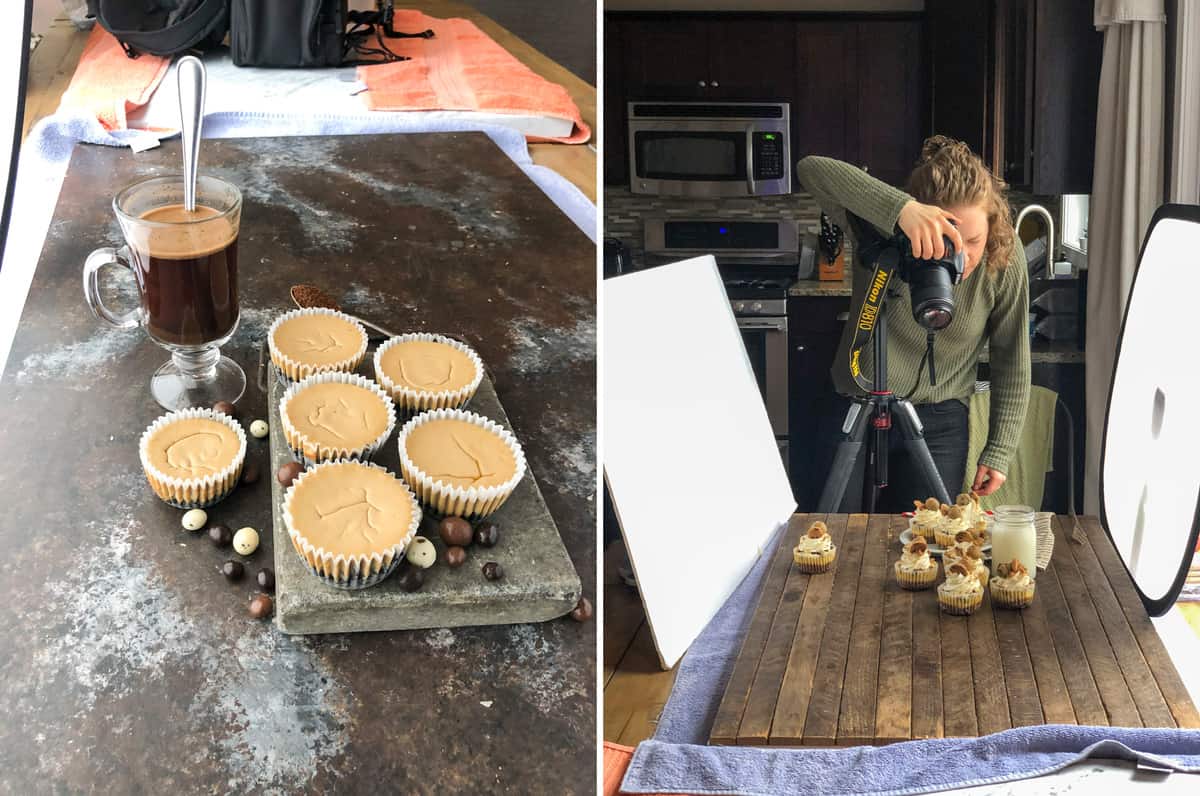 I started off the month of May with mini cheesecake week! It's been helpful for me to batch my recipe testing – meaning one week I focus just on cheesecake and I'll make 3 varieties. Not all of the mini cheesecake recipes have been shared, but the mini coffee cheesecakes are on the blog!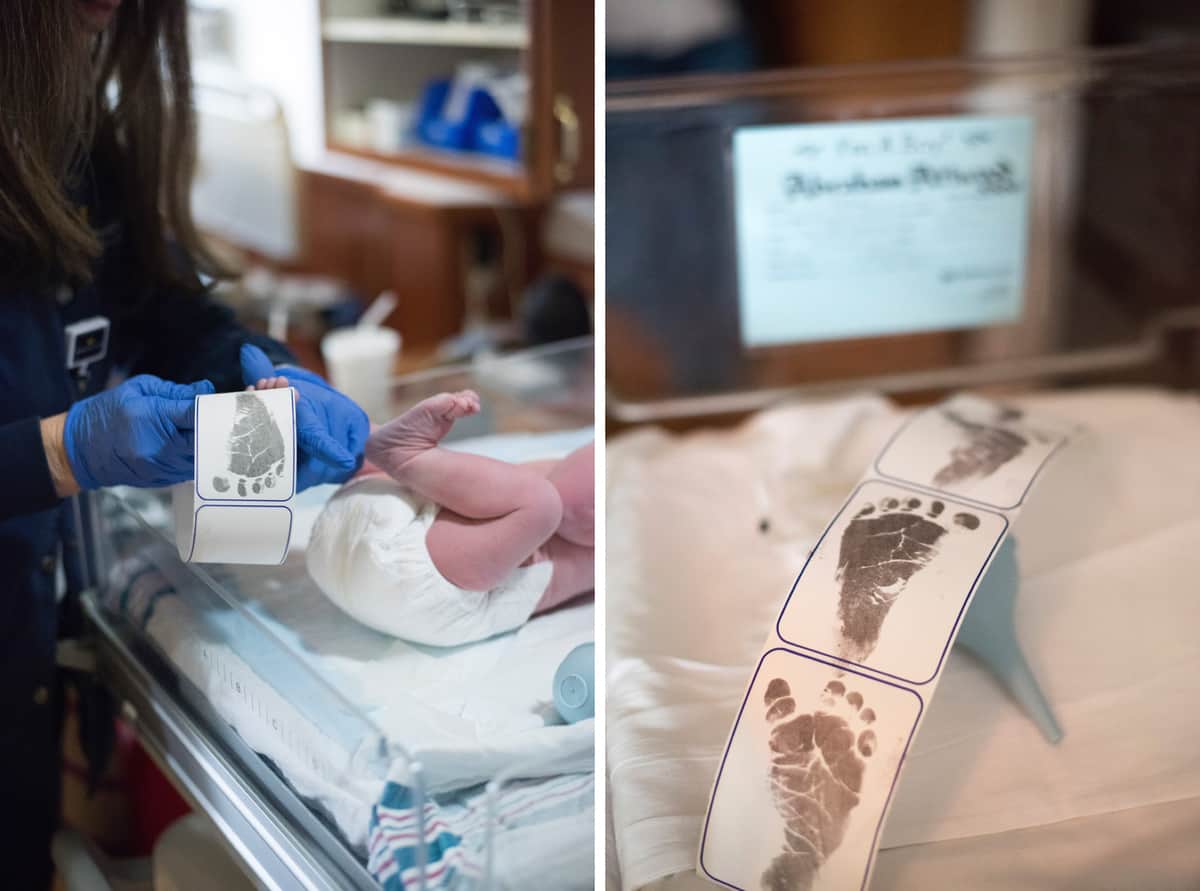 I had the honor of photographing our friend Robin & Adam's birth of their sweet baby boy! It was such a neat experience. That was my first time doing birth photography, but I would love to do it again in the future. Capturing those first few hours with baby was such a joy!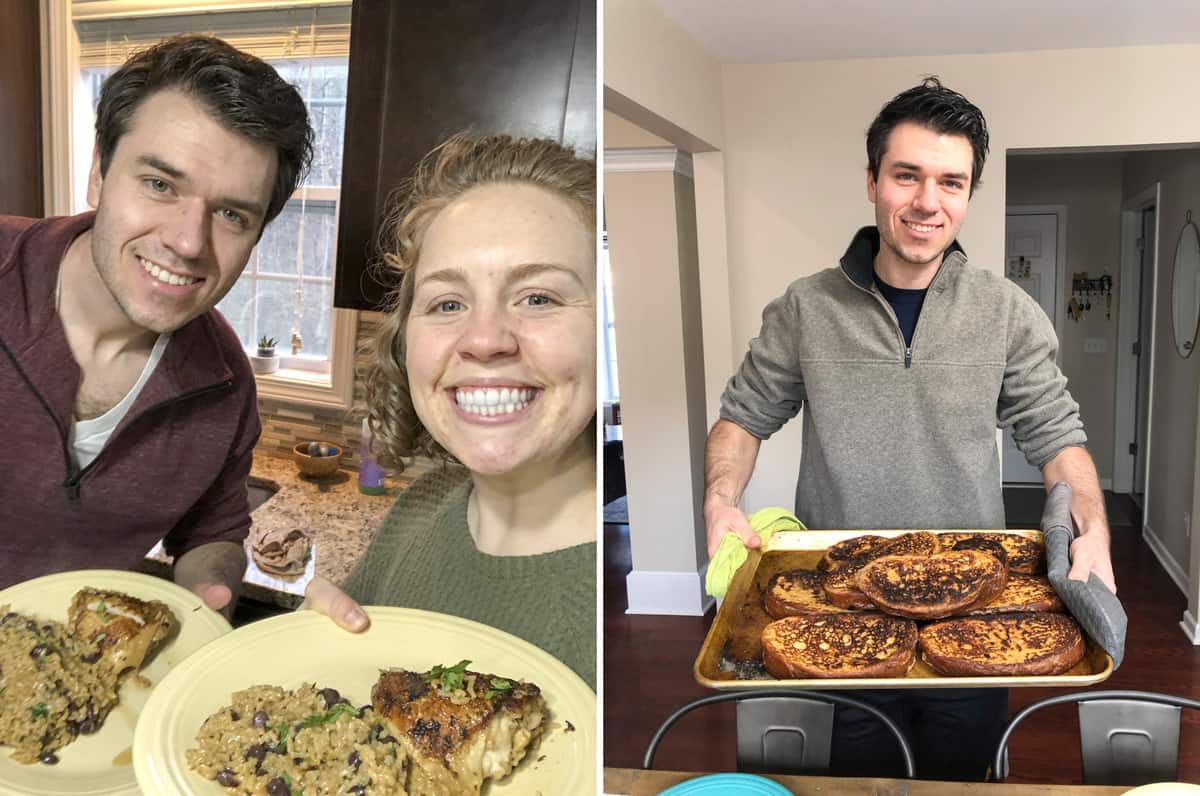 Ryan is one GOOD cook. He likes trying new recipes which is fun for me because I get good food without doing any work ?. He made a fancy chicken thigh and the best rice ever dish in the dutch oven, and then we had friends over for breakfast and he went all out making fancy french toast and bananas fosters!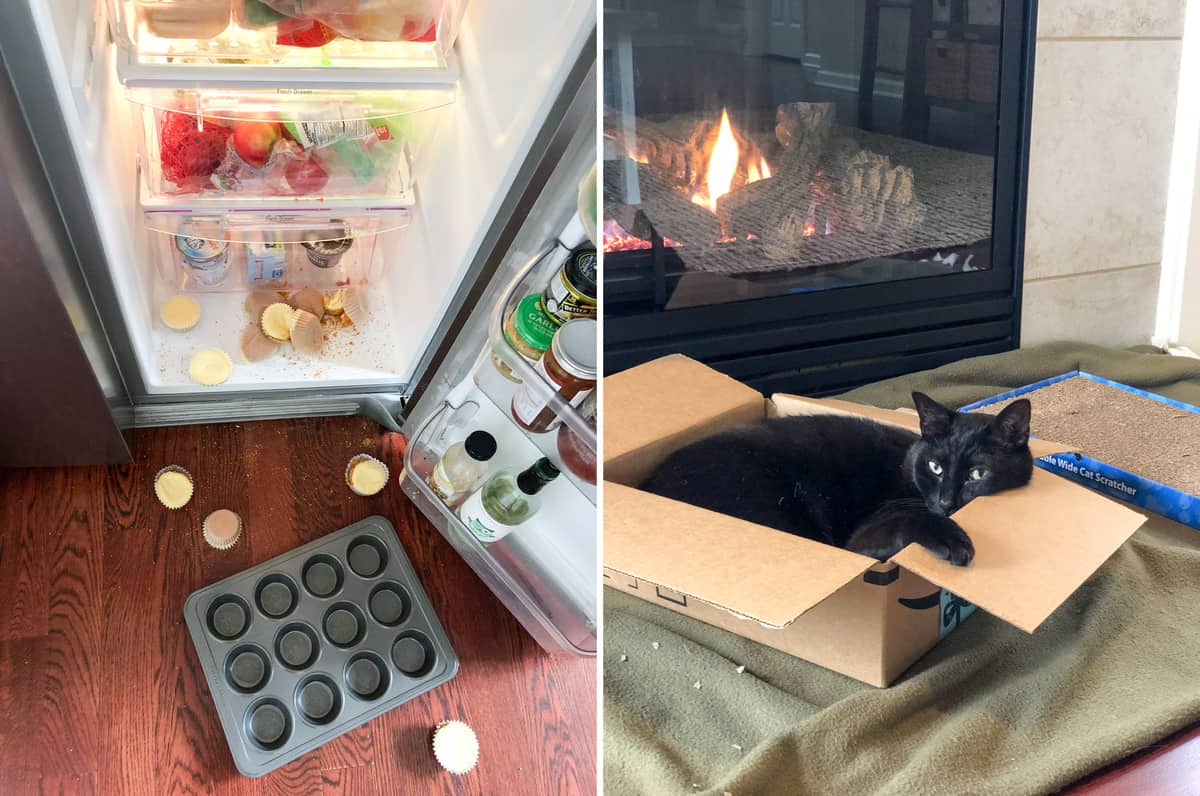 During cheesecake recipe testing week – these cheesecakes had just gotten done chilling for a few hours and I was about to photograph them and somehow I tipped the pan when I was pulling it out of the fridge and nooooooo ?The second photo – I can't believe we still had our fireplace on in MAY. It's been a weird May weather wise, but at least Salsa got to enjoy snuggling by the fire one last time.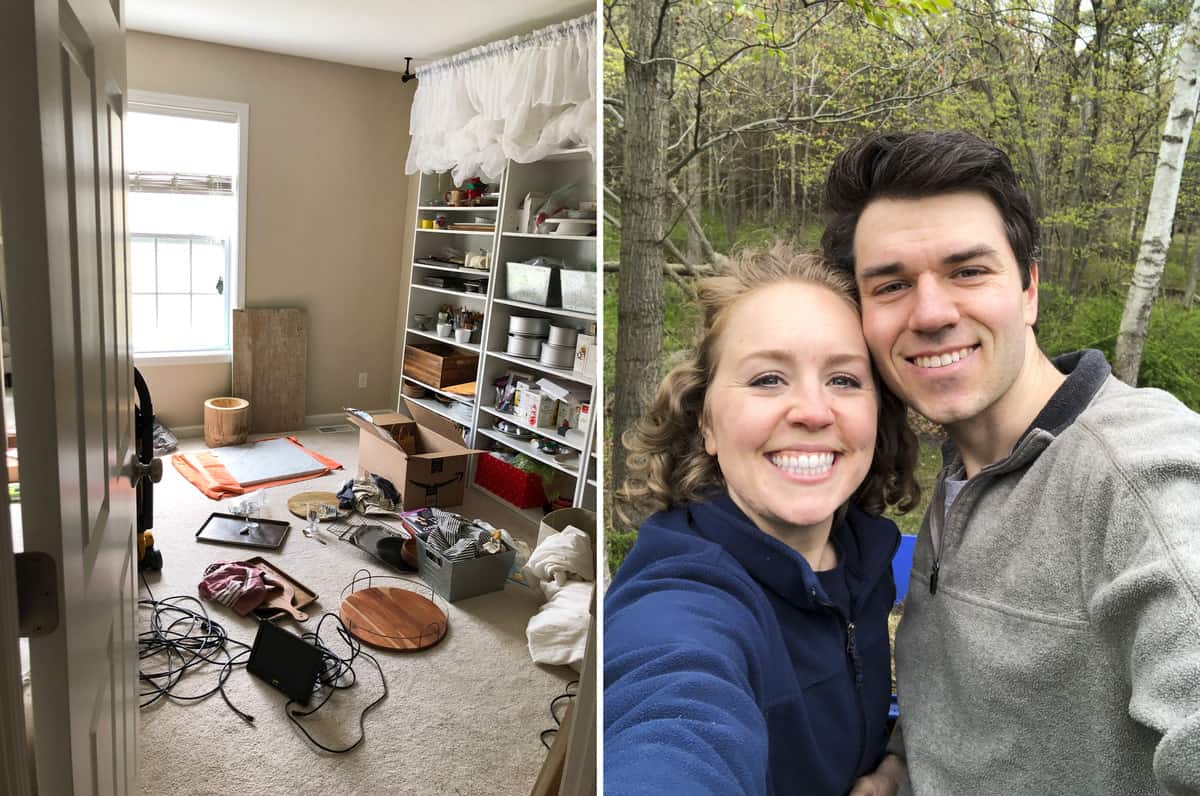 My office slowly became a disaster zone over a few weeks with props, I did clean it eventually and it looks much better! The second photo – Ryan had a super fun project for us (and I mean this sarcastically) one weekend. We raked, hauled dirt, spread grass seed, and lots more raking in an attempt to get grass to grow in our mossy background. Yard work is my least favorite adulting chore.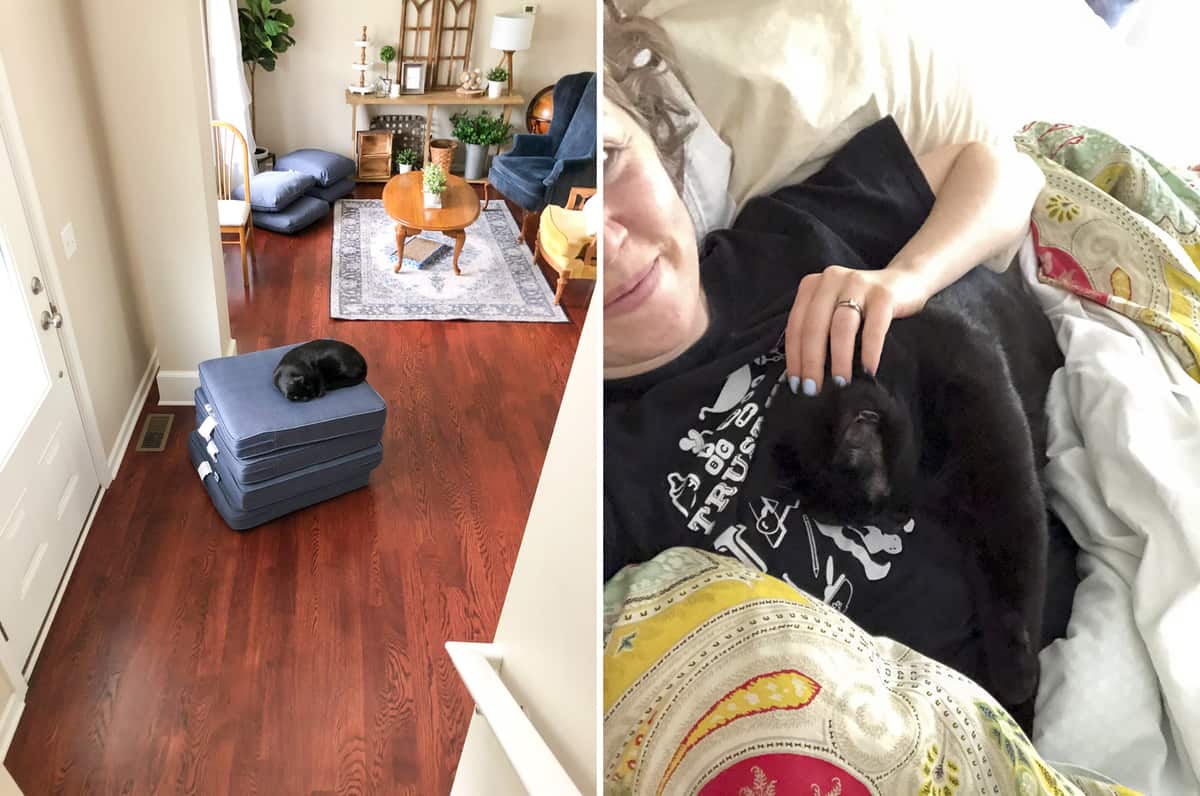 We brought our patio cushions up from the storage room and Salsa quickly claimed them as his new throne, it's really cute actually! The second photo – I've bene getting lots of Salsa snuggles in the mornings ?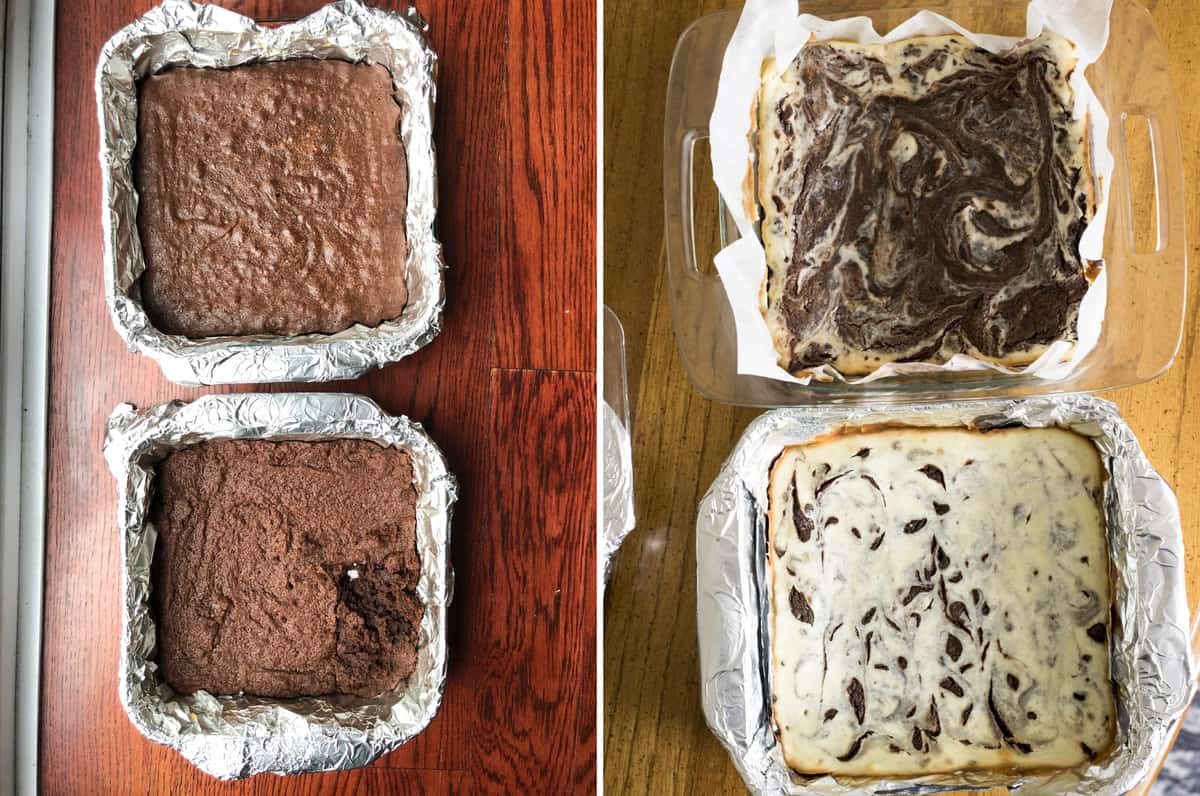 Later in May was brownie week! So I recipe tested A TON of brownie recipes in order to find our favorite classic brownie! And I finally nailed it! It only took 5 days and 8 batches of brownies – see our homemade brownie recipe that's chewy and fudgy! The second photo – then I started working on a cream cheese swirled brownie recipe, I was working on getting the perfect swirl, which is a lot harder than it looks!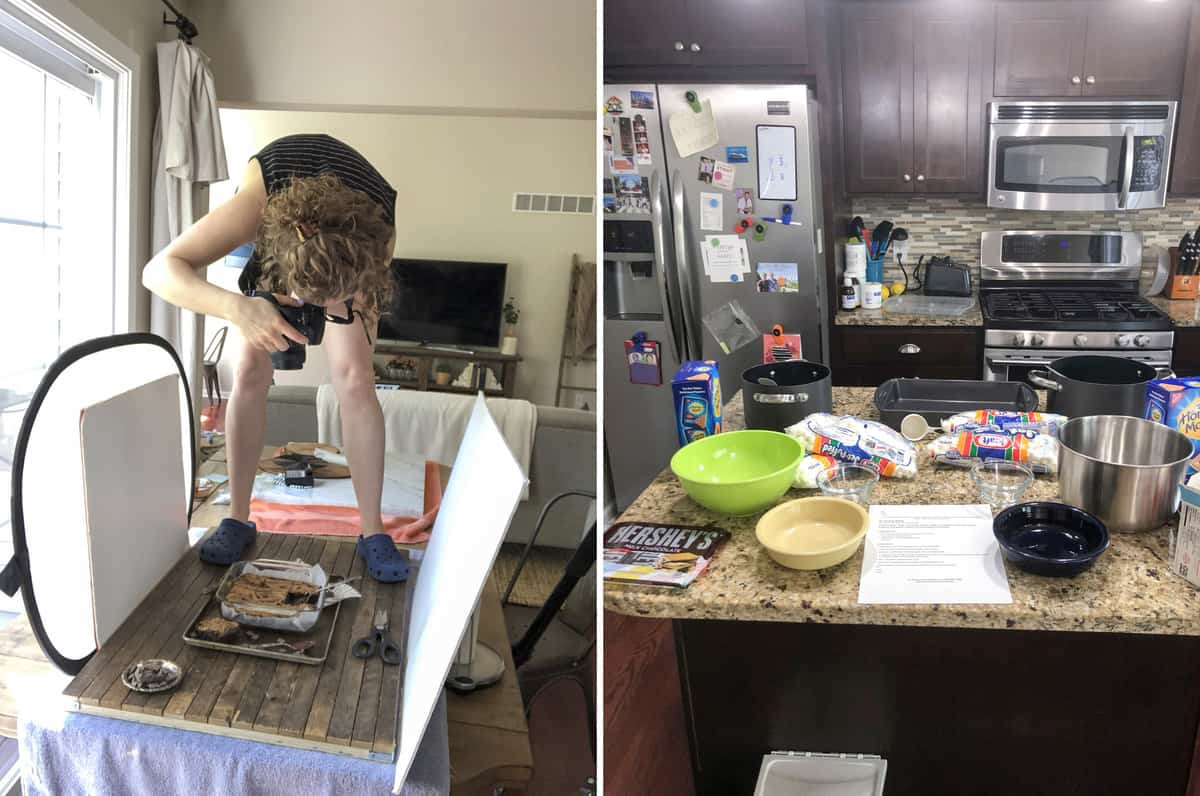 Taking aerial photos is a killer back workout – meaning I'm getting older ?The second photo – I had my neighbor girls over and we made s'mores bars that they took to school to celebrate their summer birthdays!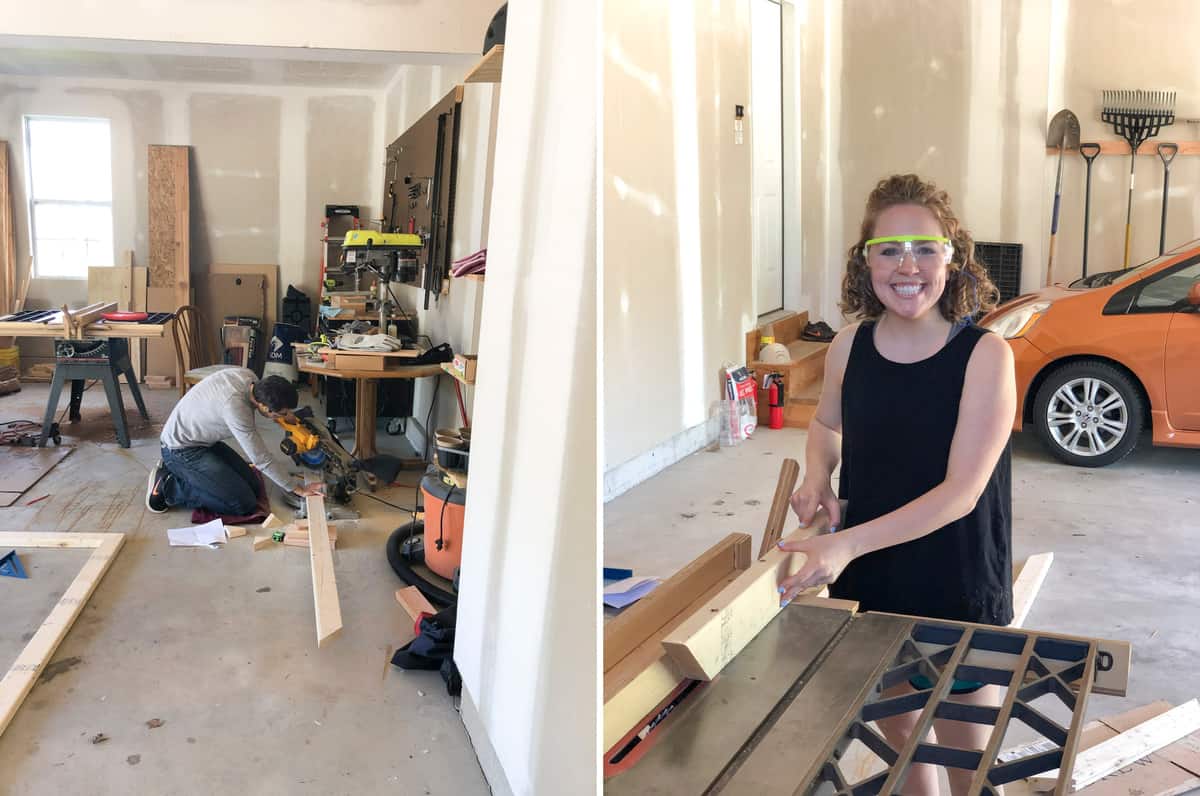 We spent Memorial Day weekend working on a few projects. Ryan's making cedar planter boxes for the deck and I'm working on creating a chunky wood frame for a large floor mirror. We both really enjoy wood projects and it's awesome to see what you can build at home! I'll share photos of our projects once they are done!
Here are the letter board posts I shared on my instagram this month!
Click each picture to go to instagram.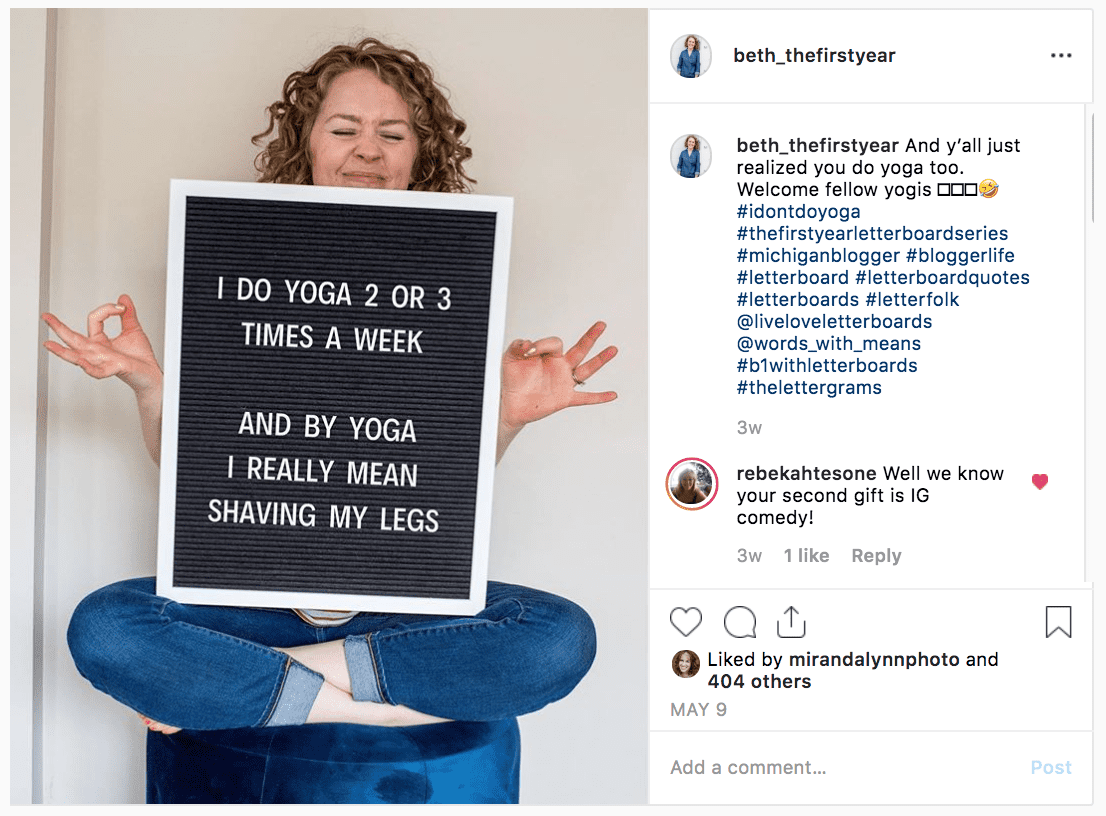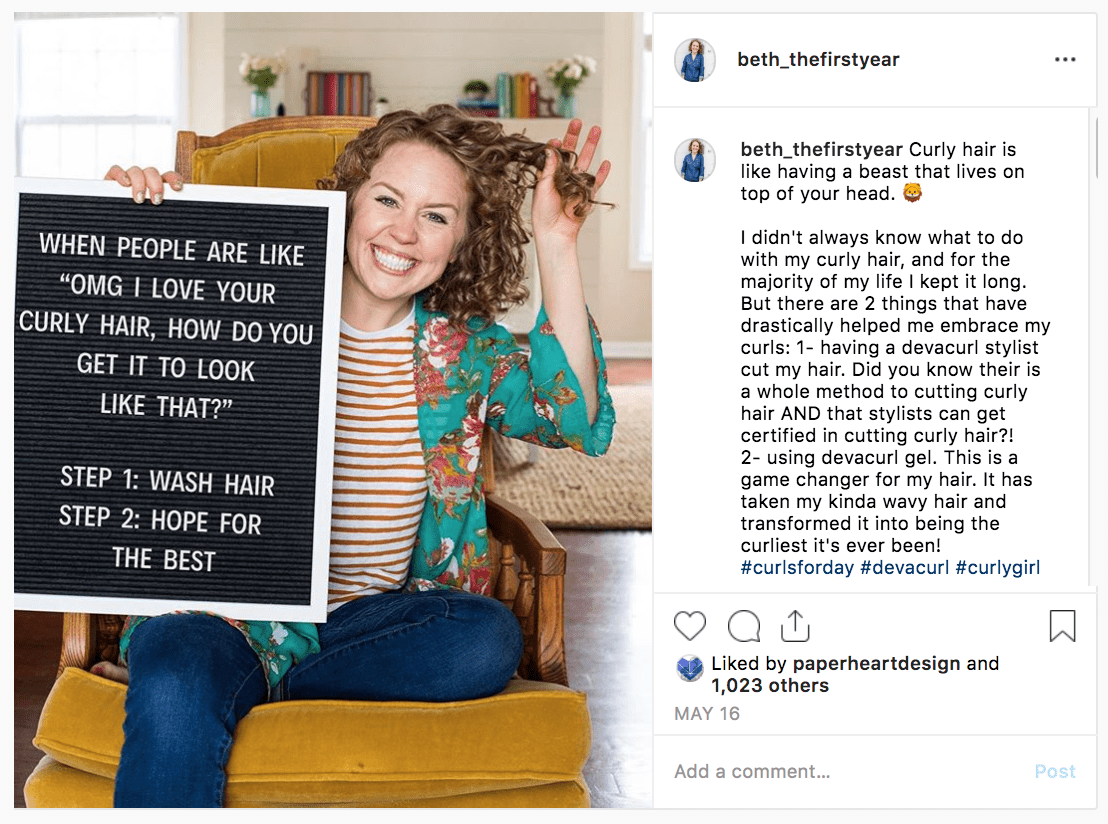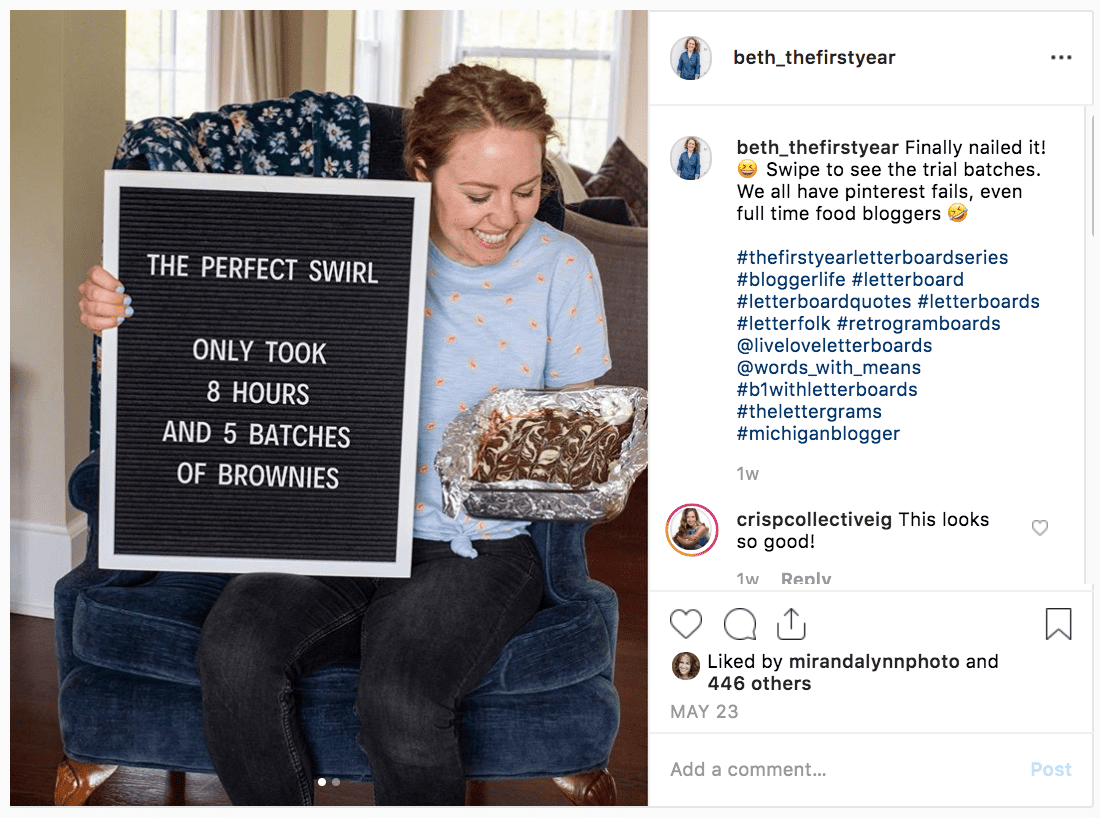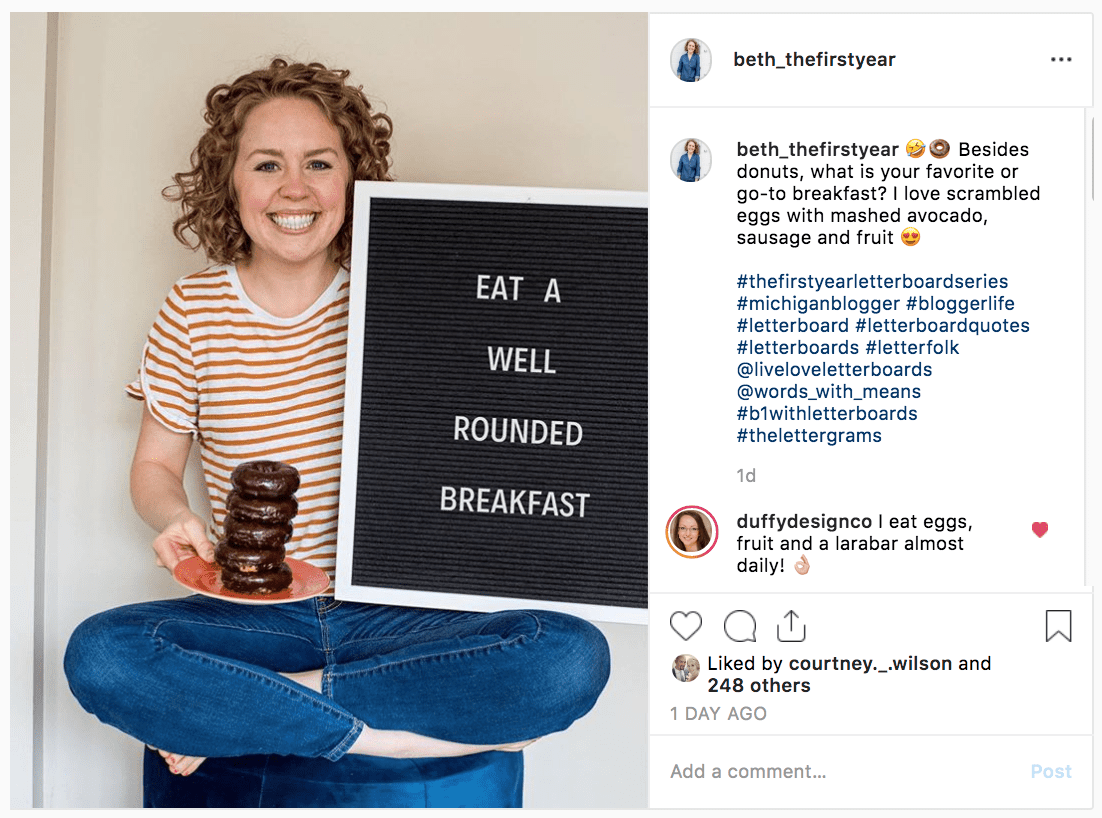 ————