Out of the Kitchen June 2019
We're back with another out of the kitchen post – here's what we've been up to for the month of June!
We finished the framed mirror project that we started last month. I should have took a final photo, but I forgot! It looks great though – we just used 2x4s to create a chunky wood frame to a 2×5 foot mirror that I got for $20 off marketplace. The second photo – Ryan taught me how to change the oil in my car! Could I do it by myself? No – I guess I mostly observed ?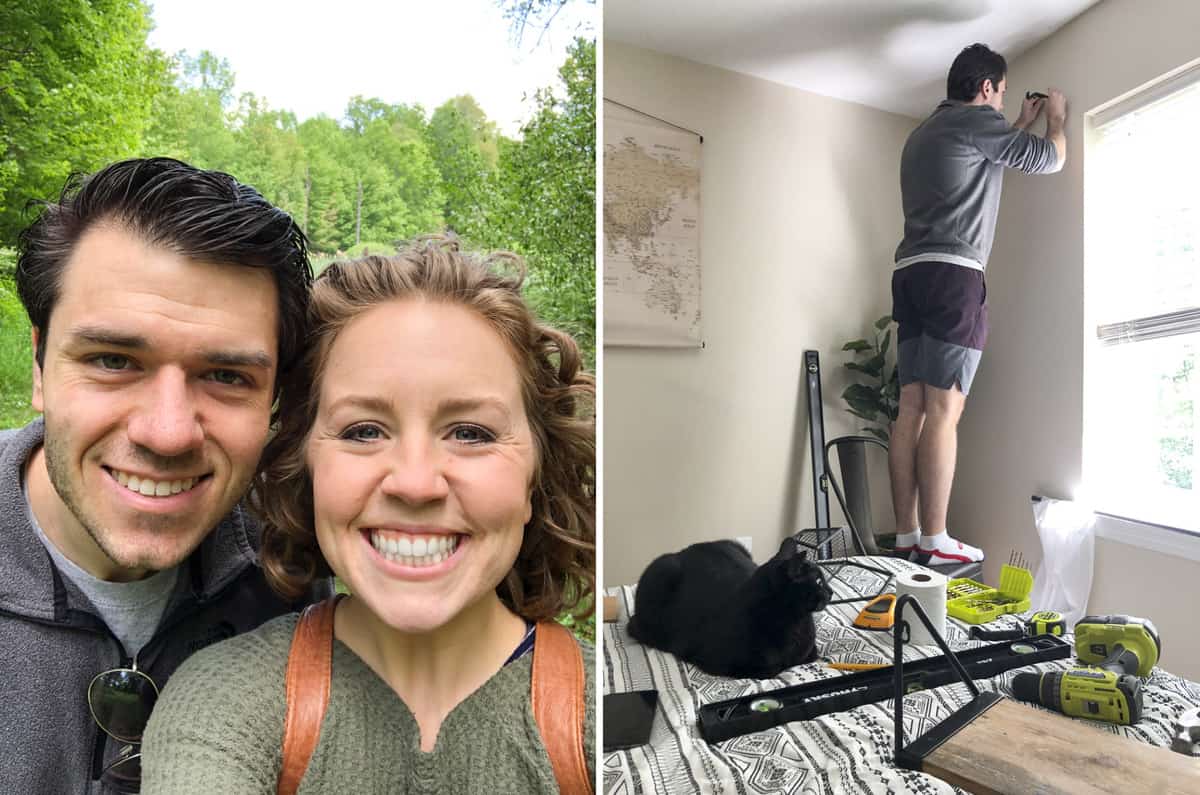 We celebrated our seven year anniversary in June which feels crazy! It doesn't seem like we're been married for 7 years, because a big chunk of that was spent in grad school where Ryan had no free time. So we like to joke and say it's like we're newly married! The second photo – we spent the month slowly getting the guest bedroom decorated. It turned out so cute – again, I'll have to include a final photo another month!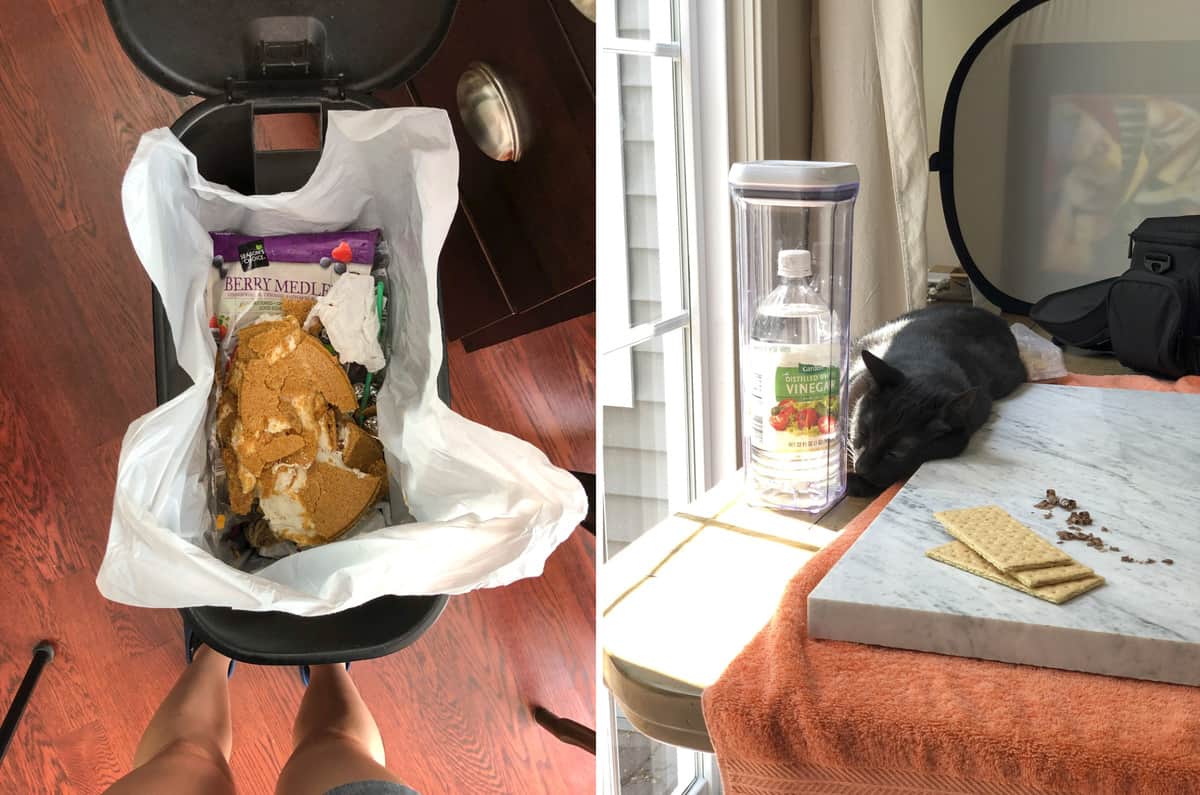 Sometimes I make things that are total flops. Like this no bake cheesecake. It didn't set properly so I continued to test it until it came out fluffy and perfect! I'm so excited to share the recipe with you in a few weeks! The second photo – Salsa just wanted to lay right next to my photography station.. awwww!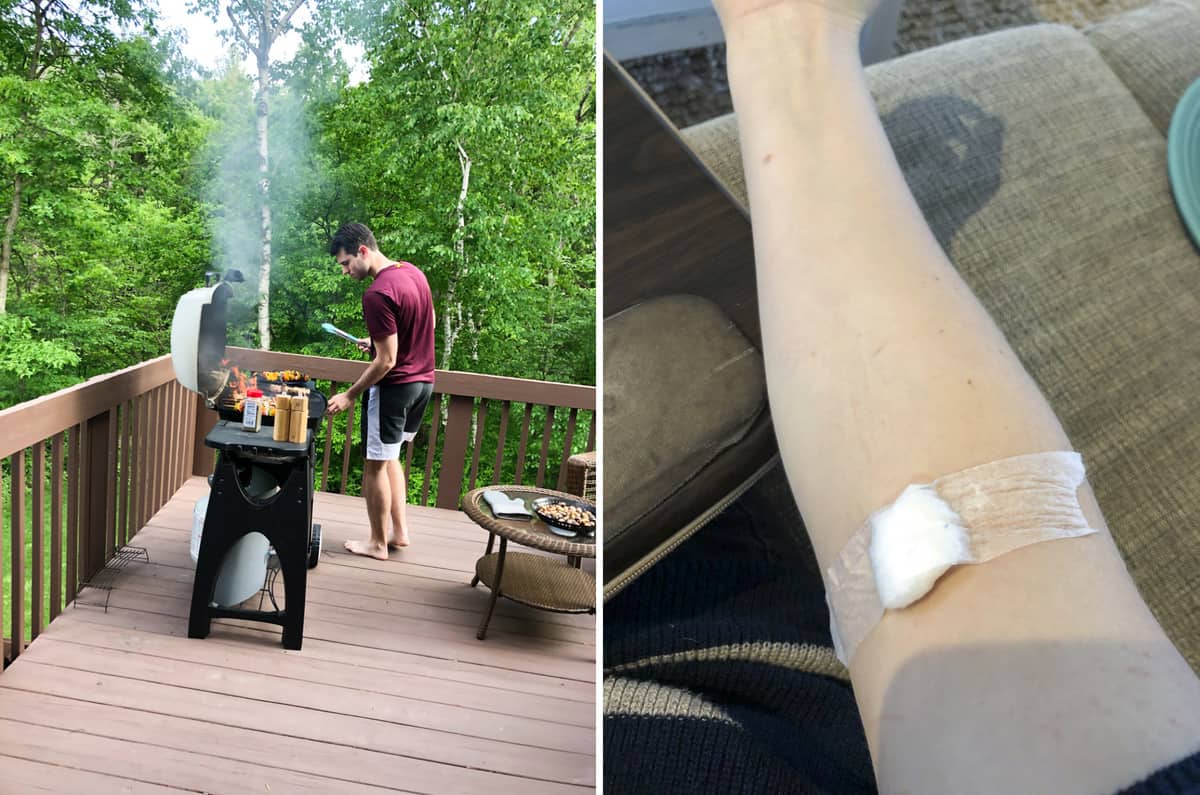 Somehow every summer we seem to have a grill fire. Ryan likes to make fun of me because every time he was rotating the kabobs more flames were appearing and all I kept saying was "Whoa…. Whoa!…. WHOA!" The second photo – I had additional lab testing done in June to check and see how my hormone levels were. If you missed the post, you can read about how I was diagnosed with PCOS so I'd had quite a few opportunities to work through my fear of having blood drawn. It's definitely not as bad and I am braver each time! There's not really an update to my hormone journey at this time.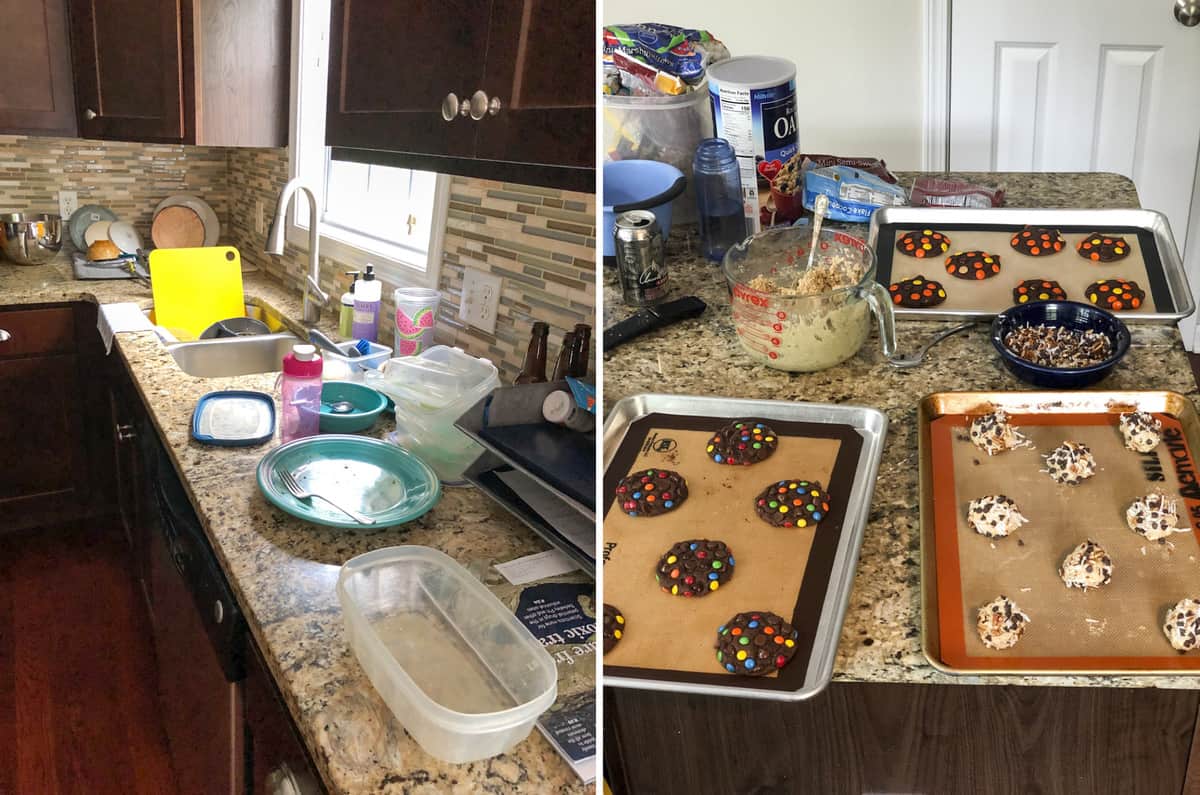 Here's my messy kitchen ?If I had more counter space, I'm sure it would have been covered with dishes too. The second photo – I baked double chocolate chip mm cookies and cowboy cookies to send to my dad, step dad and father in law for father's day! Homemade cookies via mail are the best!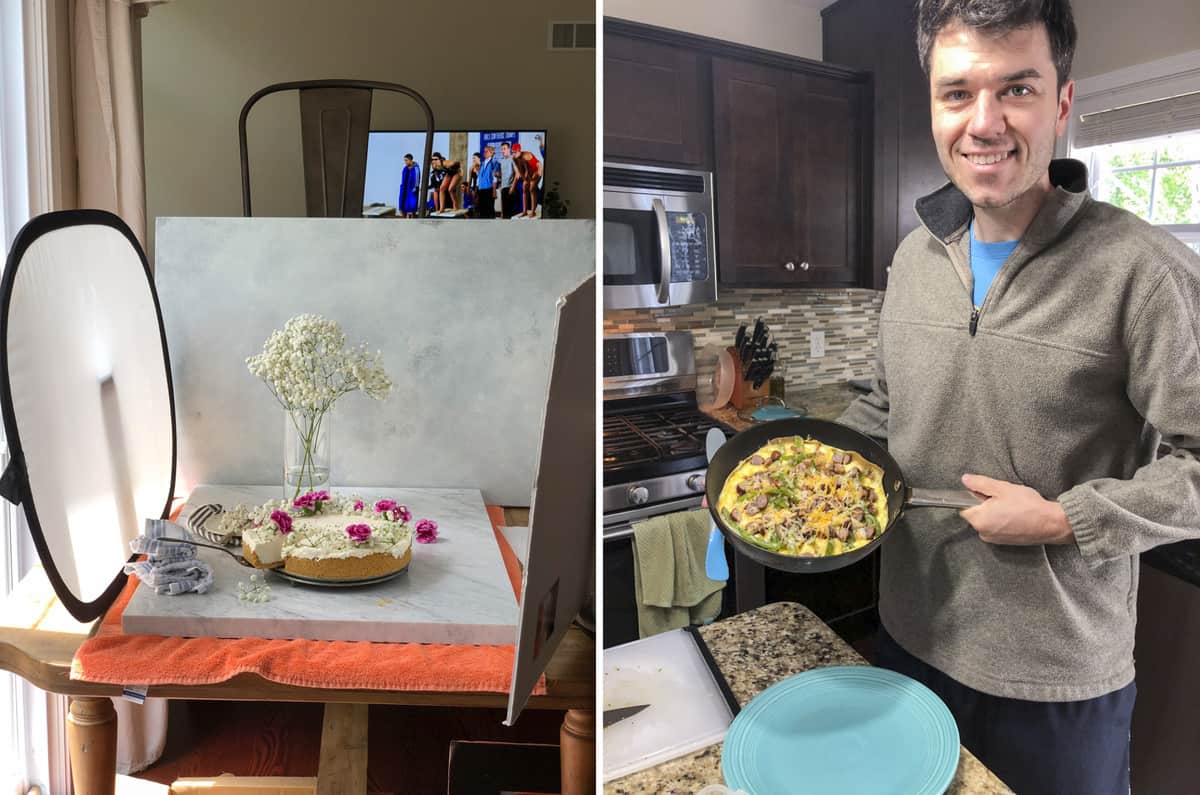 Here's a sneak peek of the no bake cheesecake recipe I'll be sharing later this month ? The second photo – Ryan is an AMAZING cook! Just look at that omelet. I am totally okay with letting him do allll the cooking ?
Salsa is my buddy, you all know that! I love when he wants to be around me during the work day.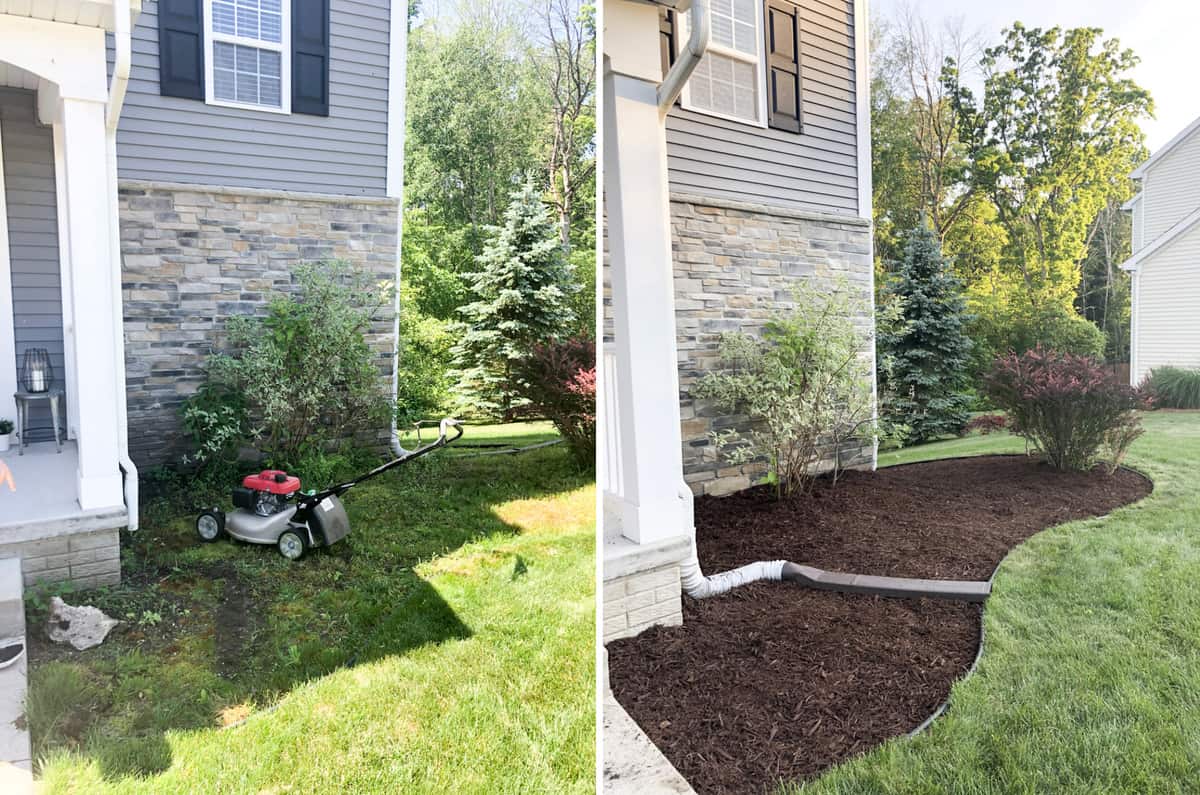 We finished out the month with tackling our "weed pit". The landscaping was in bad condition when we bought the house and have been slowly working our way through the various sections and we finally tackled the last one! It's crazy because you can't even tell it's suppose to be a mulch area in the first photo. It looks so much better! We're still deciding on what to plant.
Here are the letter board posts I shared on my instagram this month!

Click each picture to go to instagram.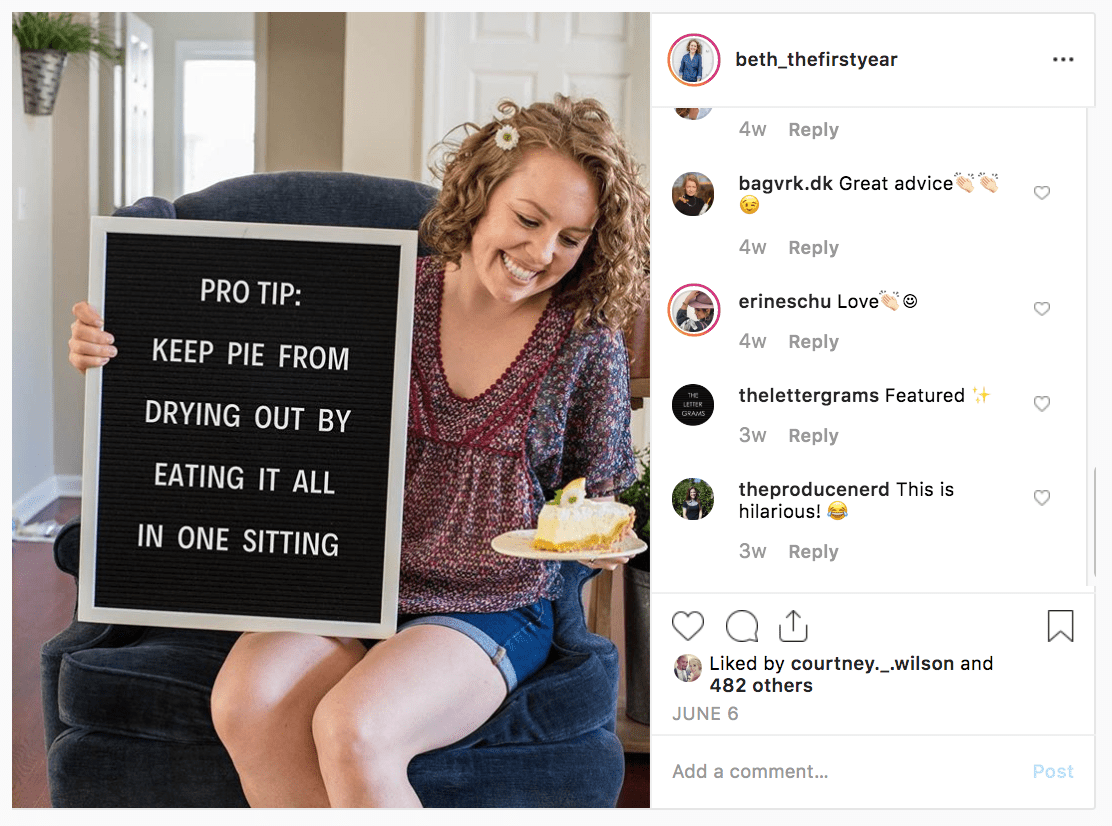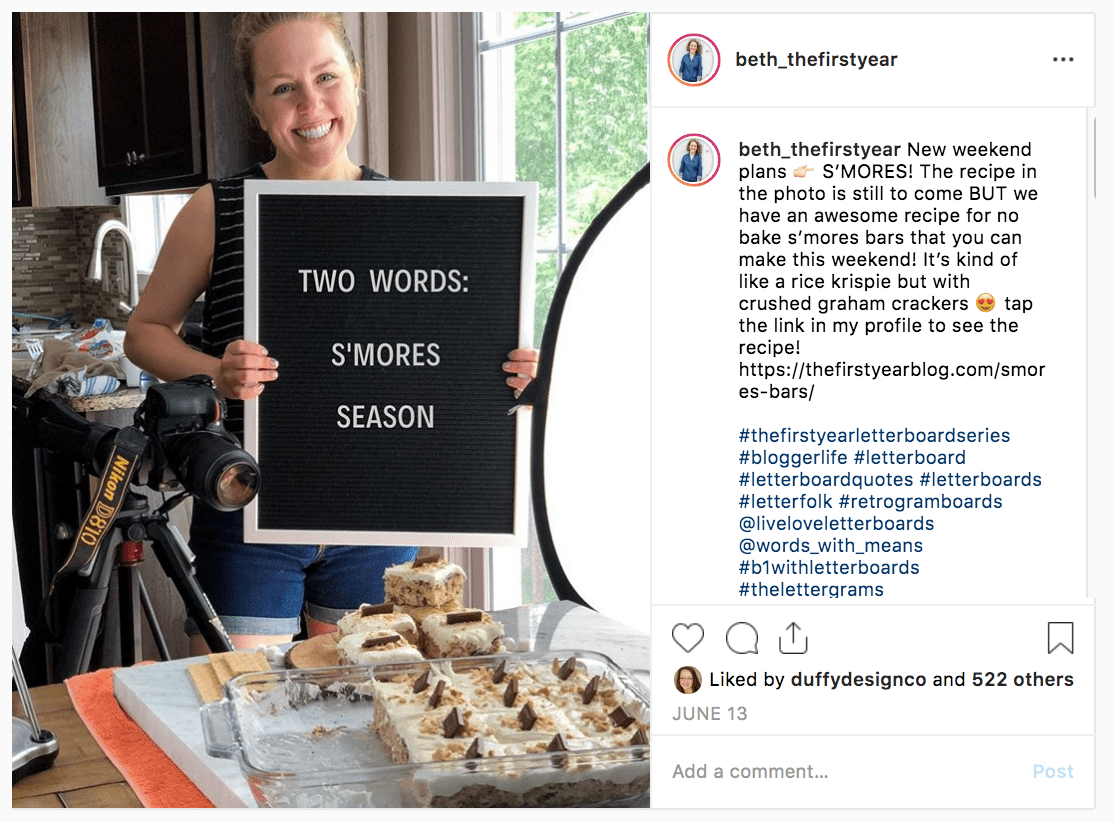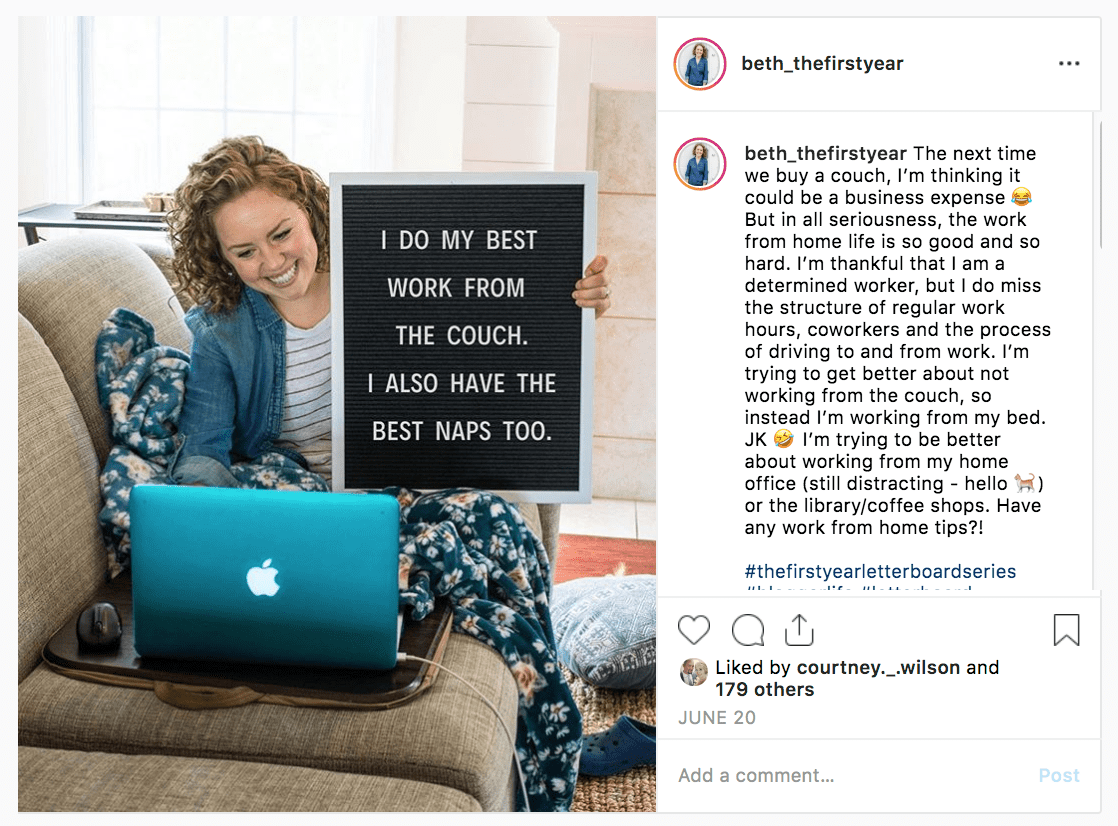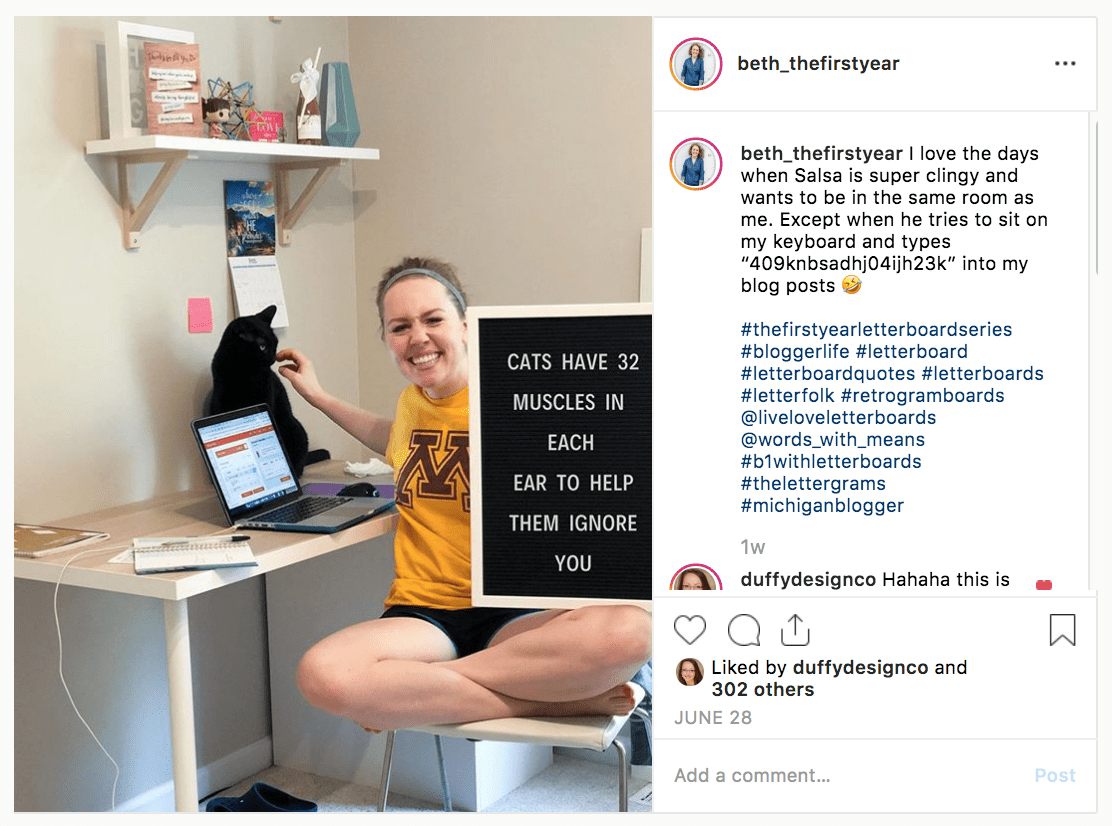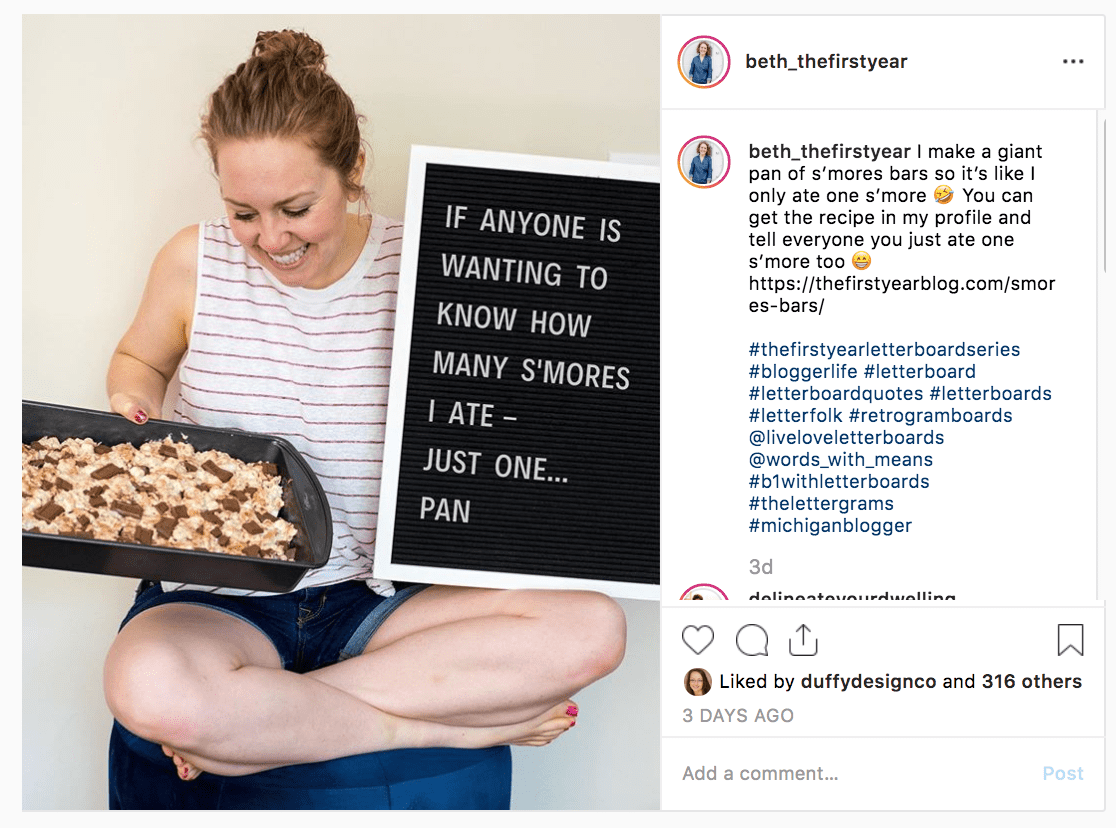 ————