Out of the Kitchen January 2018
 WE'RE BACK WITH ANOTHER OUT OF THE KITCHEN POST – HERE'S WHAT WE'VE BEEN UP TO FOR THE MONTH OF JANUARY!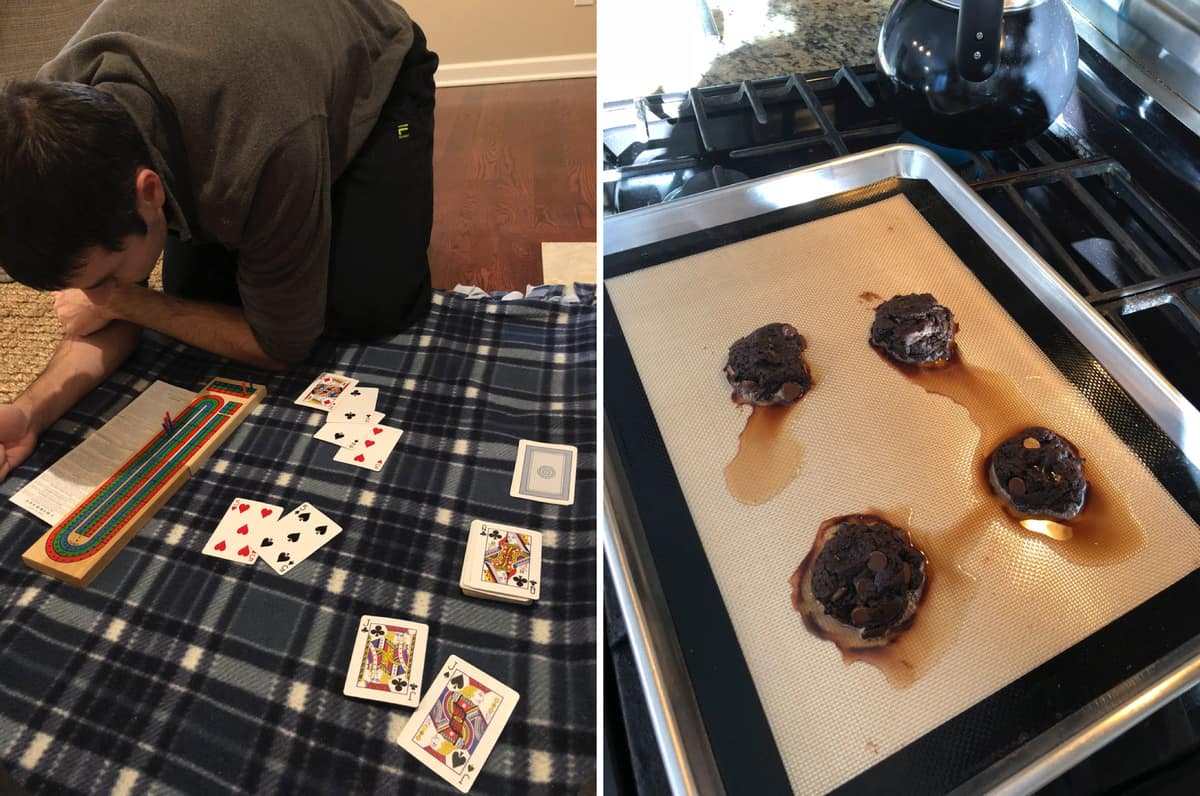 We started the New Year by playing cribbage – for just learning how to play, Ryan said I did pretty well – but I think I just got lucky hands! The second photo – not all of my food is pretty, lol!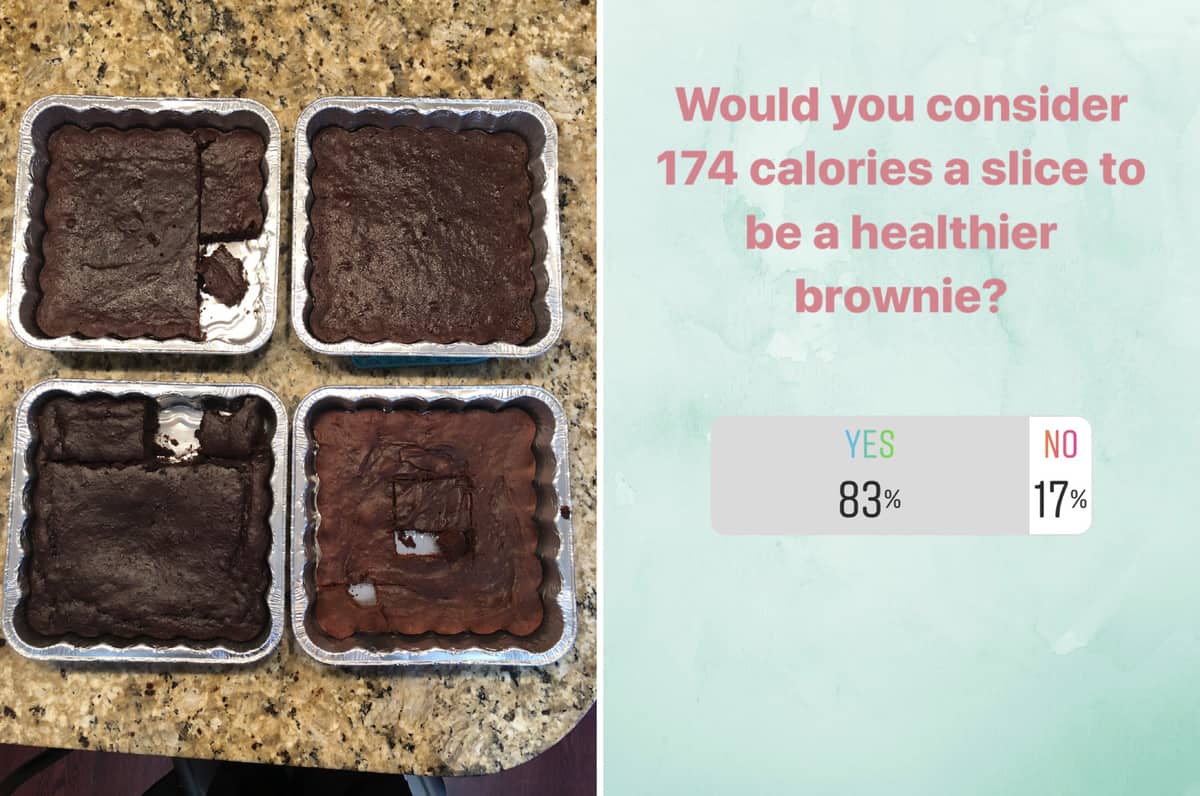 A lot of January I spent working on making healthier brownies, it's rough work trying all those brownies ???? And when I posted a poll, a lot of you seemed to like the idea of these healthier brownies!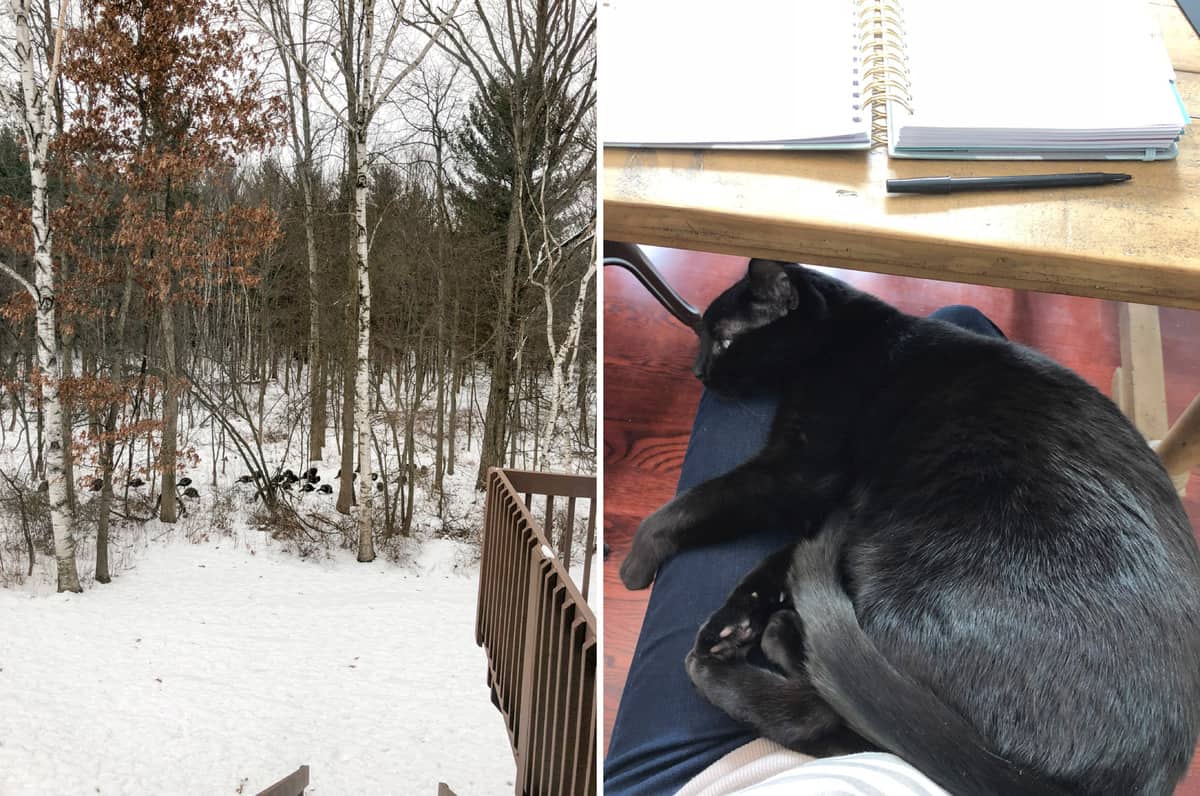 Do you see all those turkeys?! They just wander around our neighborhood. The second photo – those precious cat snuggles❤️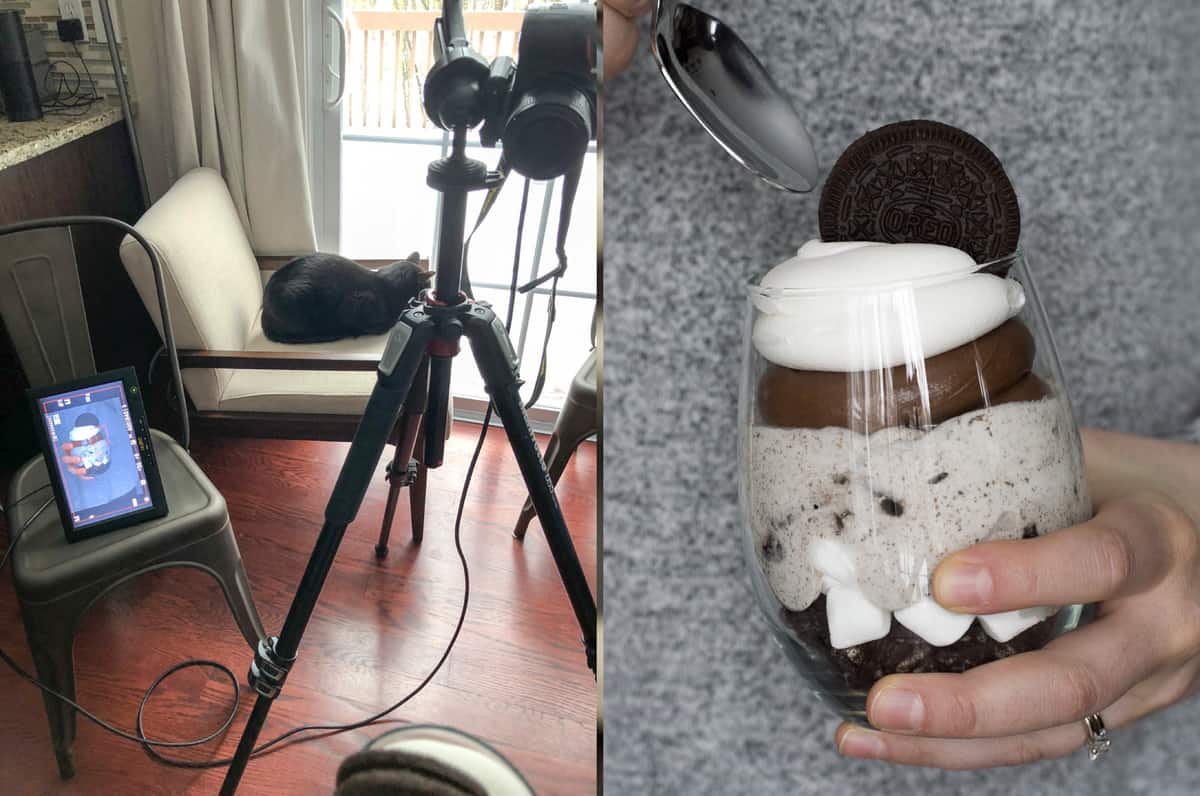 It was really hard to get this shot (the photo on the right) because did you notice that both of my hands are IN the picture? I had to point the camera at my hands, using the monitor on the left to see what I was taking a picture of WHILE strategically placing my remote control in between my teeth so the shutter would go down! Sometimes another pair of hands would be so helpful!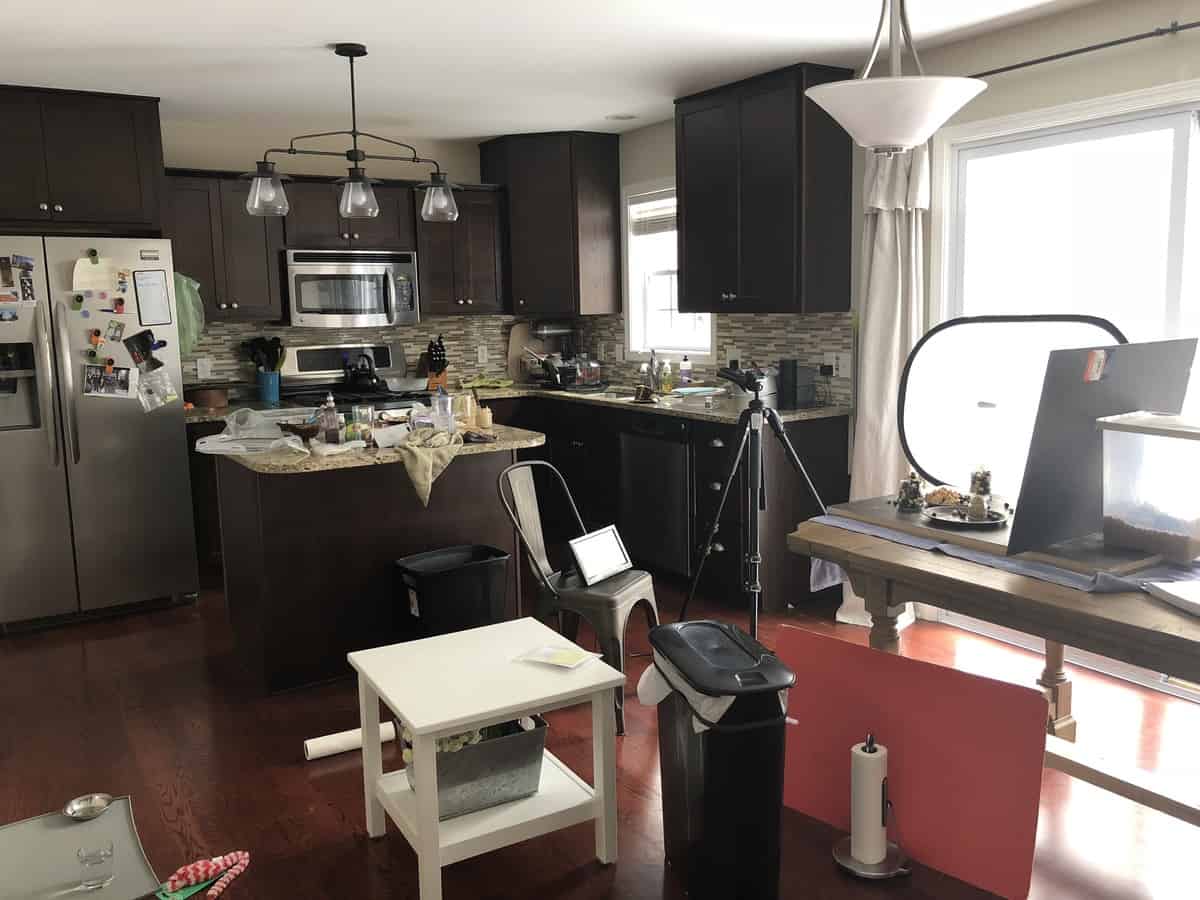 This is what the kitchen usually looks like on shooting day. Or sometimes worse ????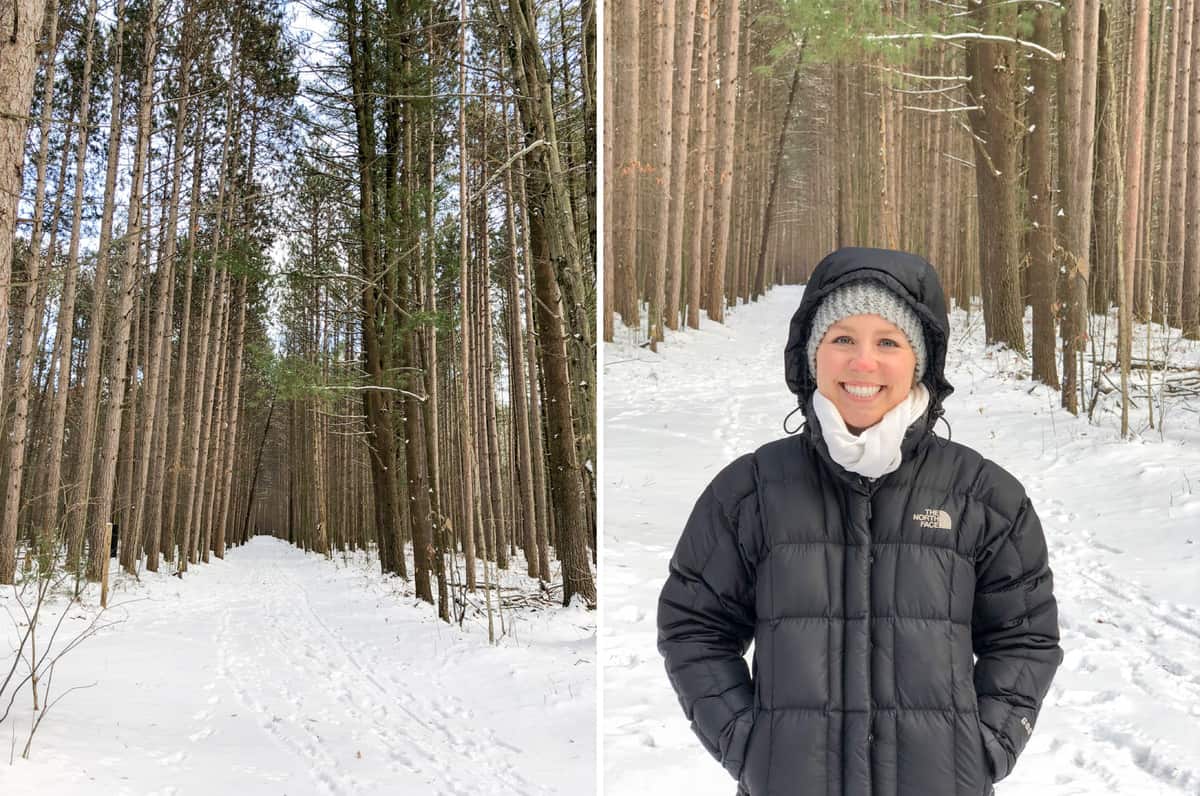 We took a beautiful winter walk through a local city forest. It's hard to capture the quietness of the forest in a photo. It would be super cool to take the same picture in the same spot over the course of a year to see how it changes.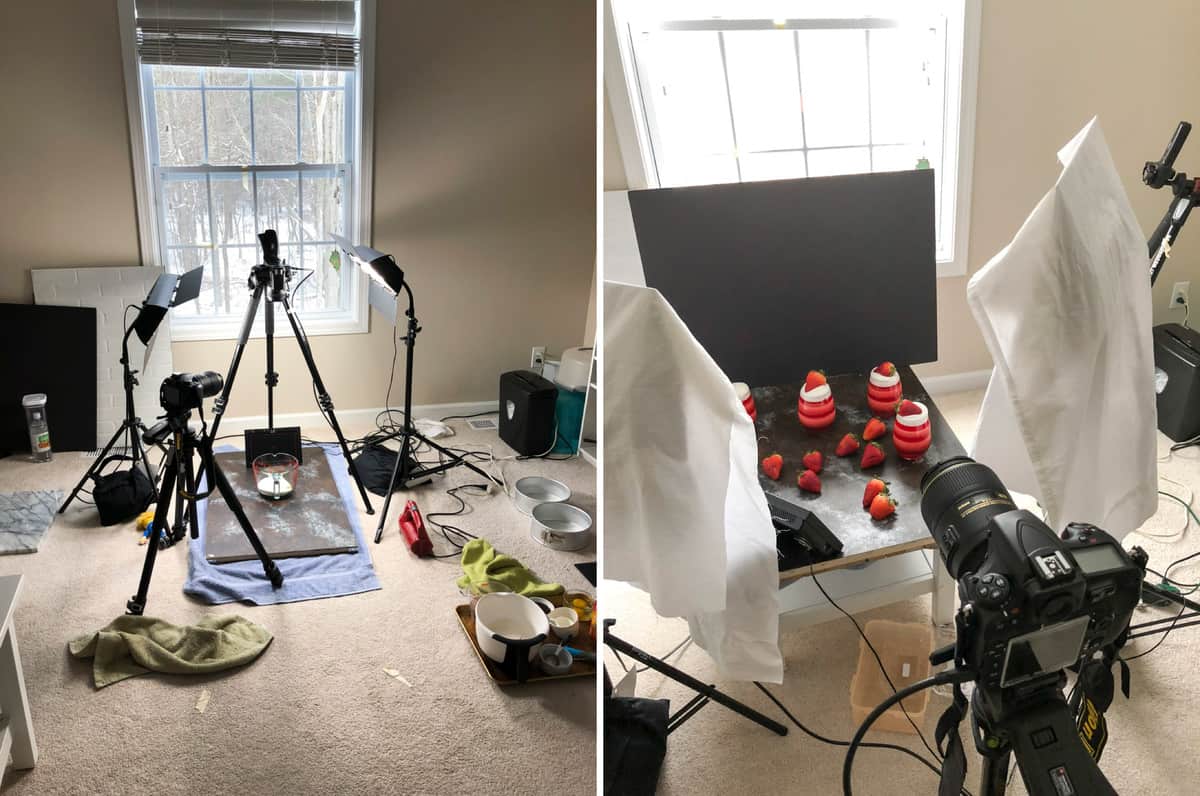 2 behind the scenes photos of video shoots. I've been meaning to get something to put on top of the carpet so it doesn't keep getting dirty with food bits.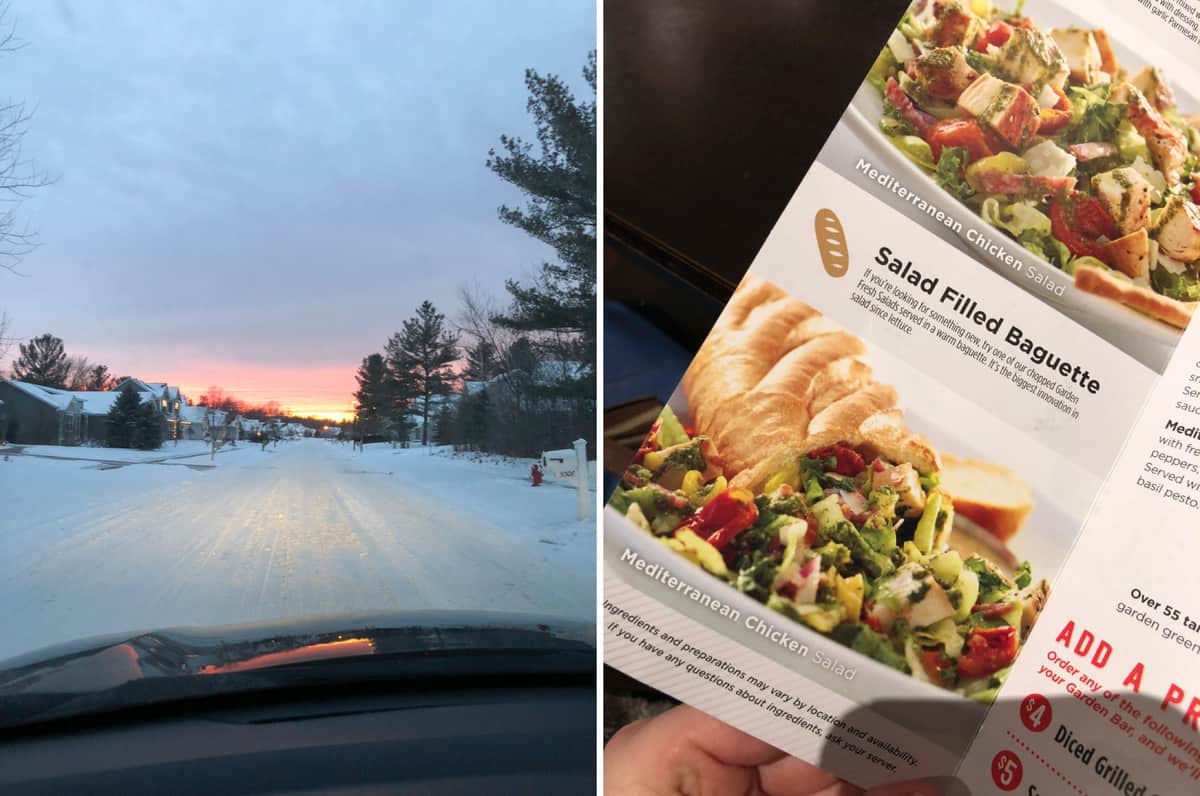 Those winter sunsets are so pretty with white snow on the ground. The second photo – I found this really ironic. We were out to dinner and they had "salad filled baguette" on the menu. Doesn't that kind of defeat the purpose of a salad?!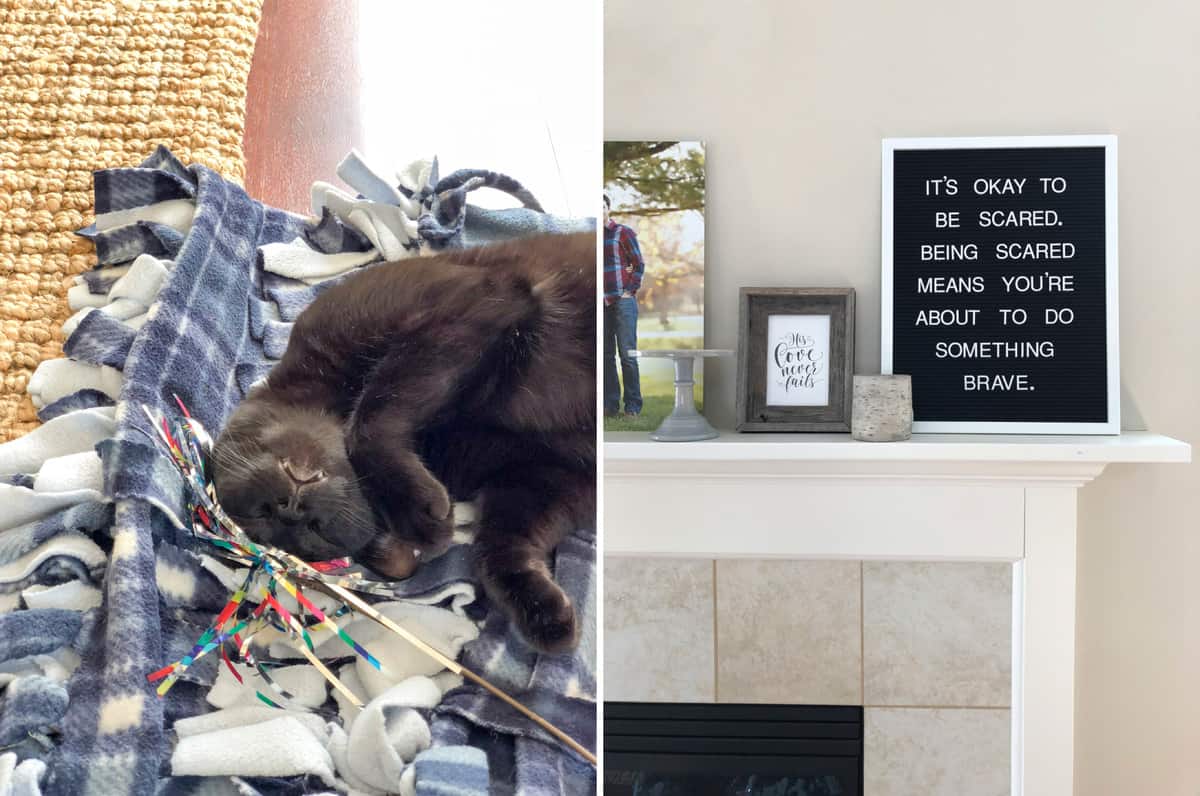 Salsa in his favorite spot – on his blanket, next to his scratch board, in front of the fire, with a toy. ???? The second photo – I love this quote that I put on our felt board. You'll see why I picked it below.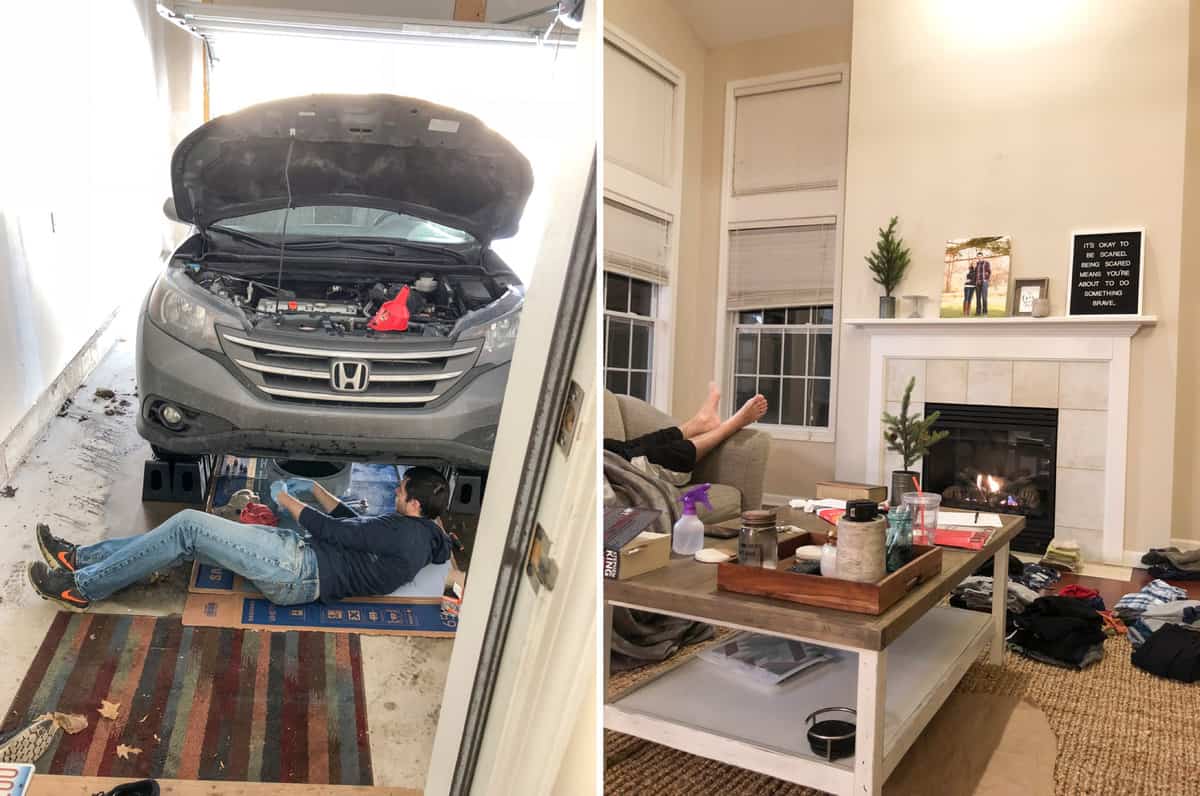 Way to go, Ry! He learned how to change the oil on both of our cars. And he looked pretty sexy doing it too! The second photo – this is a typical weekend. Fire on, piles of laundry, Ryan asleep on the couch before 9pm lol.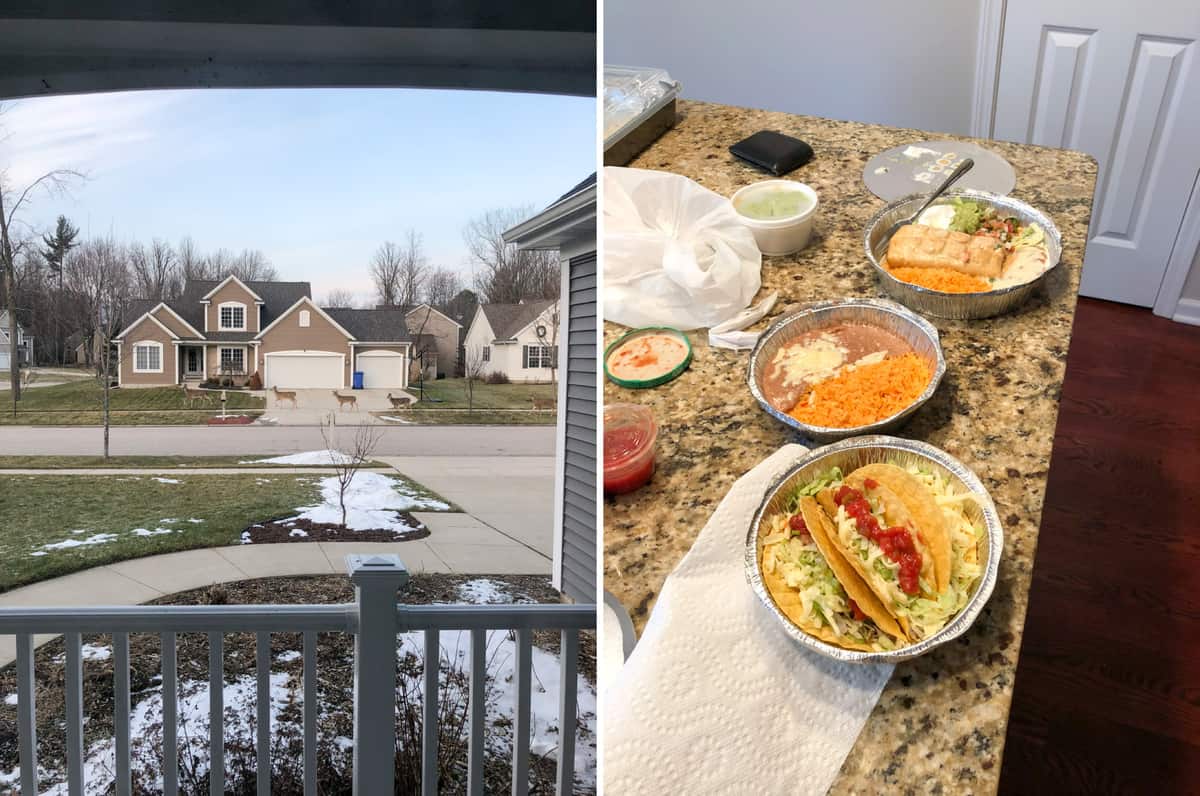 If you look closely you'll be able to see the deer on the sidewalk across the street! We see a lot of deer in our neighborhood too, but usually not walking down the sidewalk! The second photo – we found a mexican place that has gluten free options and we've become obsessed. ????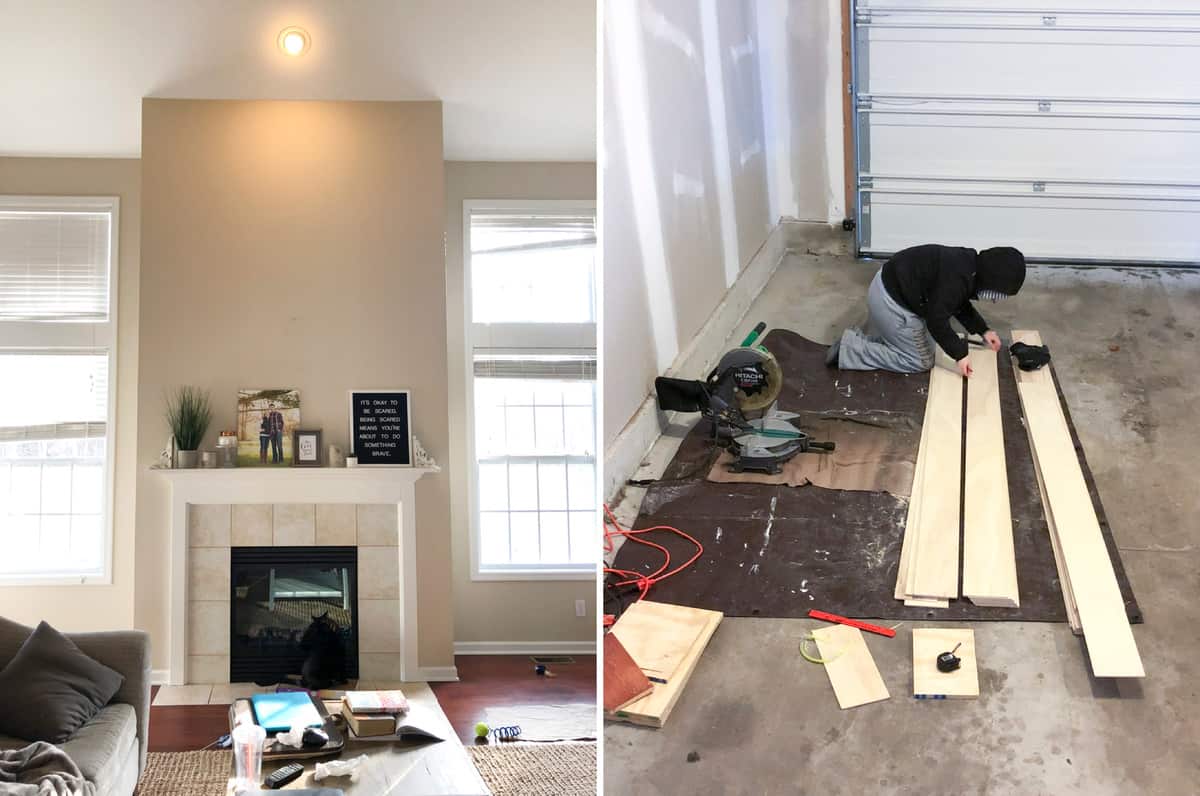 I decided to tackle the project of adding shiplap to our fireplace wall! This is where the quote I wrote on the felt board comes into play. I was scared to do this because I didn't have much experience with power tools, wood, and I'm not the best when it comes to measuring. But I decided that instead of being scared, I could prove to myself that I could learn how to do it. I went to Home Depot, picked out my wood, had them cut in down and loaded it in the car all by myself. Sometimes I rely too much on Ryan, thinking I can't do something because I'm a women or thinking that he's more experienced because he's a man. Here's the real truth – anyone can learn how to use power tools.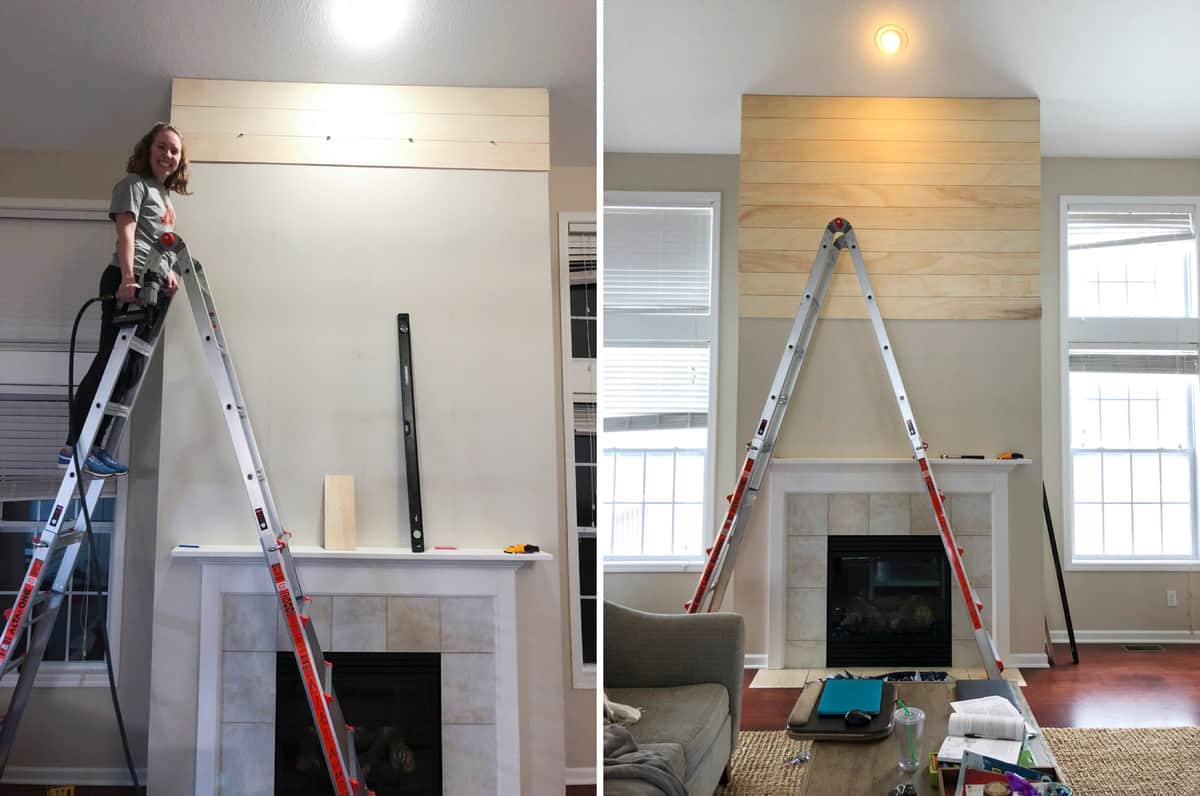 I've been needing Ryan's help with measurements (seriously, not my strong suit) and he's been helping me with the installation of the boards. But other than that I've been really trying to do a lot of the work myself, like borrowing tools from friends, cutting the wood myself, and using the nail gun. We're about half way done, I still need to do the sides of the fireplace, putty, caulk, prime and paint. I'm not worried about rushing to finish it, I'm guessing it might be a project I'll be working on for another month. But I hope we like it once it's all done!
OPENING UP…
So I never got around to sharing our out of the kitchen post for December.
The end of December was really hard for Ryan and I in terms of our marriage. We weren't being as intentional about spending time together and it felt like we were arguing more than we weren't.
Being in a hard season of your marriage is tough. But it's even harder when you don't have those solid friendships or your family surrounding you. We're growing those friendships – we've been in our current city for 8 months and I thank the Lord that he's really worked in helping us feel at home here. Our transition to Michigan has been a lot smoother than our transition to Illinois.
If you're new and don't know our story, Ryan and I graduated college, got married, and moved from Minnesota to Illinois all in one summer. We moved to Illinois so Ryan could pursue getting his Ph.D.
Grad school was 5 years… and those were also our first 5 years of marriage. A lot of patterns and habits, good and bad, can be established in that time. We were simply SO excited for Ryan to be done when he graduated that I don't think we thought through how this next season of life would impact our marriage. Honestly, because his schooling was so intense, I think we thought that anything else would be easy.
But grad school put a lot of constraints on our marriage. During the thick of it, it felt like we were just trying to get by and that meant a lot of late nights at lab for Ryan and a lot of time at home by myself, which is actually how this blog came to be. At the time it felt great if we were able to see each other for 45 minutes at night. We got into the pattern of doing things separately, because that was the reality of our season.
Now that Ryan has a job, the demands aren't quite as intense and we have the opportunity to spend more time together. We thought this would be awesome. But we didn't realize that it was going to be hard too because we're having to un-do some of those patterns we created over 5 years. It's like we're learning how to be married again, in this new season of life.
Something I personally struggle with is thinking that other couples don't disagree or have issues to work through like we do. The most helpful things to combat these thoughts has been to root myself in Jesus and when other couples share about what they are going through. It's helpful to know that we're not alone and that we are normal. At least I think so – do you go through hard seasons in your marriage?
Switching topics a bit – I had 4 goals for the month of January. I'm trying something new and doing monthly goals because my friend Steph introduced me to Lara Casey's power sheets and she's all about monthly goal planning. My goals were to get into God's word each day, put my clothes away each day (ie. don't throw them in a pile on the floor), get to the gym 4 days a week, and to use my power sheets each day.
I did REALLY good at getting into God's word and putting my clothes away. Spending time with Jesus each morning is now something I crave and putting my clothes away has become (almost) a natural habit.
The other 2 goals weren't as successful. Usually going to the gym for me isn't a problem – but I came down with costachondritis AKA intense rib pain from coughing so much. I've been trying to take some time off to heal, the more I go to the gym, the more the pain keeps coming back.. but I am really impatient. The 4th goal – to use my power sheets each day has really failed. I think I looked at them 2 days out of the month. But I do need to give myself credit that I wrote all these goals down in the beginning of January and I still remembered what they were and succeeded at some of them!
I have yet to figure out my February goals because I really dislike goal planning. Maybe I'll set some small goals that will help me begin to like goal planning.
Anyways – I am so thankful for you. Thank you for reading what's been on my heart. Thank for you caring about me. I would LOVE to be able to pray for you in anything you are going through – send me an e-mail at beth@thefirstyearblog.com.
_____
See our previous out of the kitchen posts.