Nutella Caramel Kisses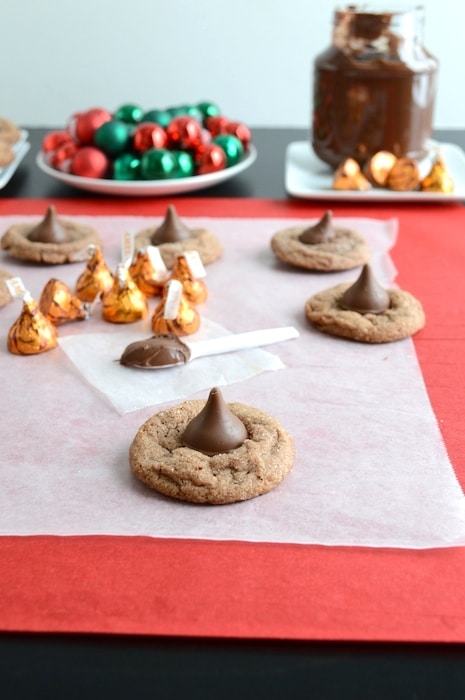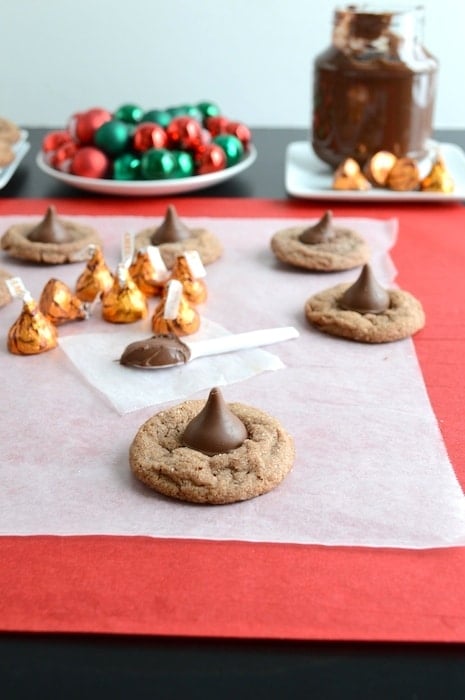 Nutella Caramel Kisses are just like Peanut Butter Blossoms, but with nutella in the dough and caramel hershey kisses on top.
Dreamy. And delicious.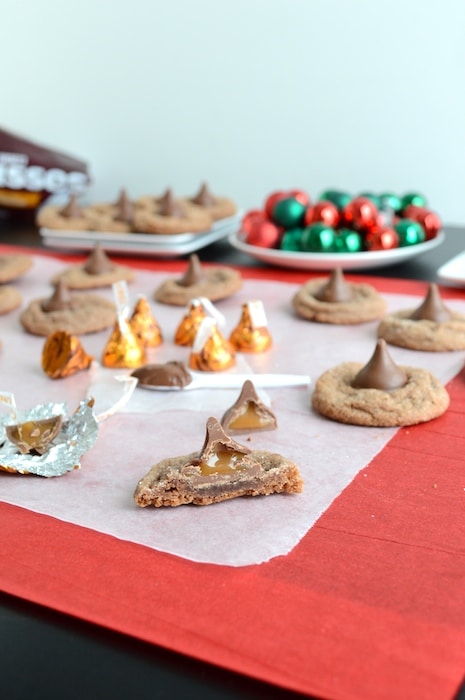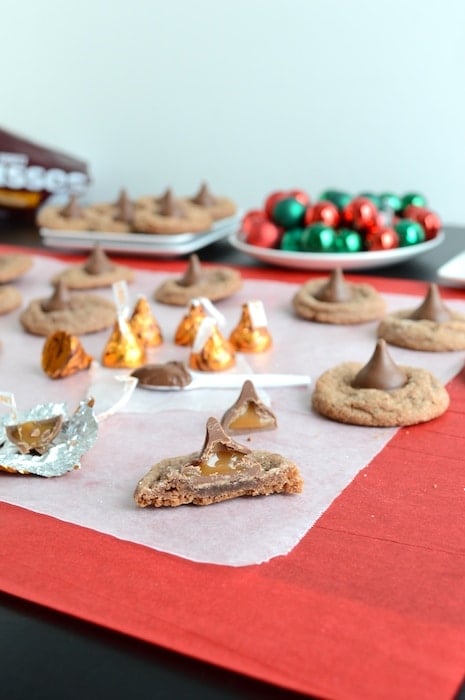 Bring this cookie to your next holiday cookie exchange and you will be asked for the recipe. People love nutella, especially in cookie form, with caramel kisses on top.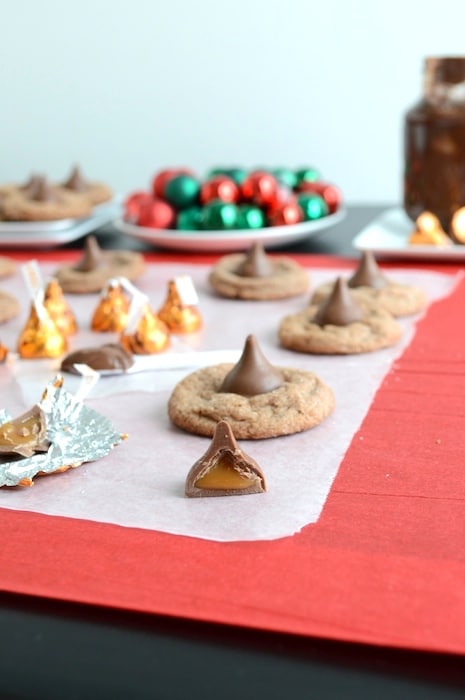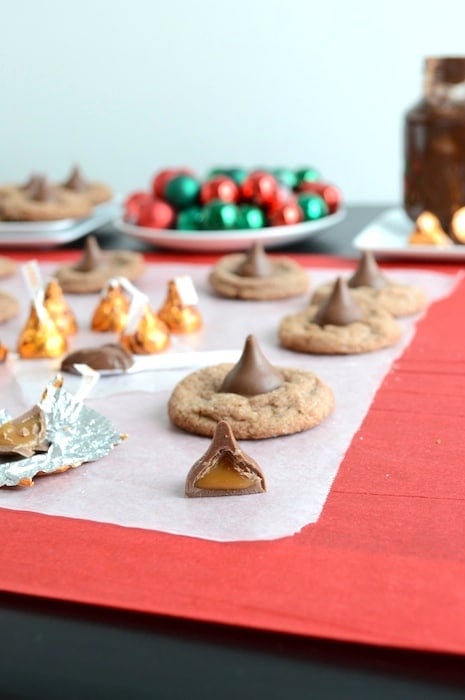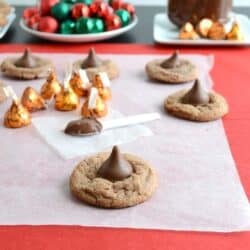 Ingredients
½ cup shortening
½ cup Nutella
½ cup sugar
½ cup brown sugar
1 tsp baking powder
⅛ tsp baking soda
1 egg
2 tbsp milk
1 tsp vanilla
1 & 3/4 cup all purpose flour
¼ cup granulated sugar for rolling
36 Caramel Hershey Kisses unwrapped (you may have several leftover for eating!)
Instructions
Preheat the oven to 350 degrees F.

In a large mixing bowl, beat shortening and nutella.

Add the 1/2 cup granulated sugar, brown sugar, baking powder, and baking soda. Beat until combined.

Beat in egg, milk, and vanilla.

Beat in the flour.

Scoop out the dough using the tablespoon, split that dough in half and roll it into 2 balls.

Roll the balls in the granulated sugar and place on a cookie sheet, 2 inches apart on a parchment lined cookie sheet.

Bake until the edges are set, about 8-10 minutes.

Let the cookies cool for 4-5 minutes before pressing the caramel kisses into the middle of the cookies.

To prevent the kisses from melting on the cookies, put them in the refrigerator right after adding them.