Want our top 10 essential dessert recipes?
Get our favorite classic recipes in your inbox! It's 100% free, but we might make you hungry!
Cinnamon Swirl Bread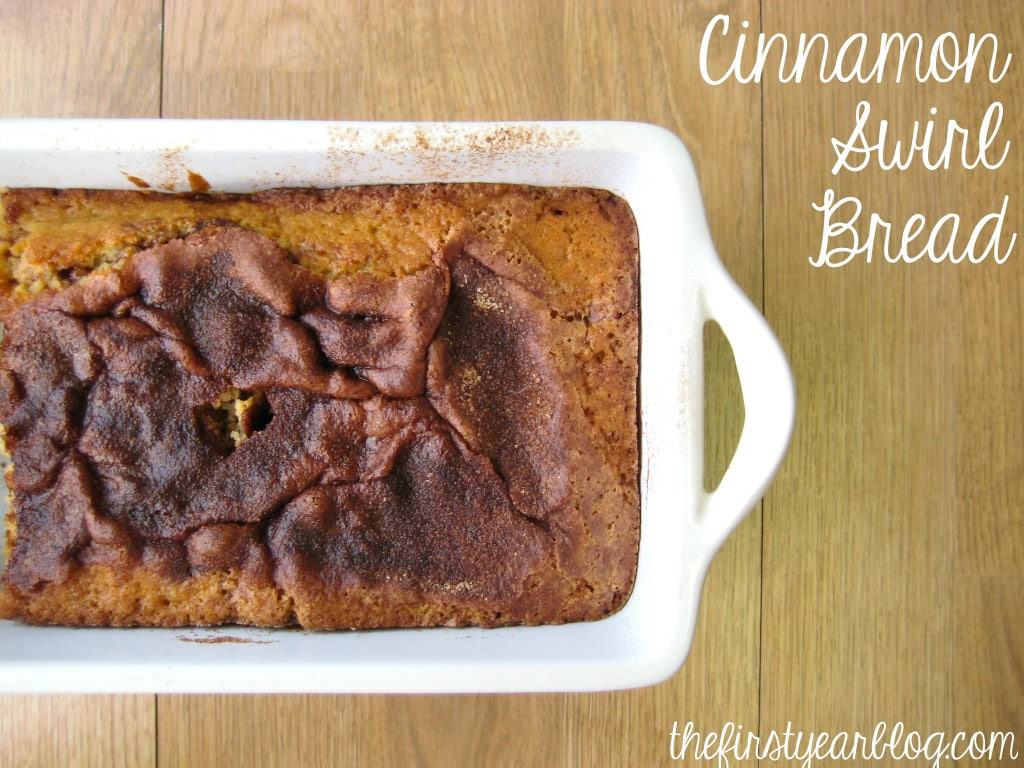 I am like most Americans and love baked goods. Bread, bagels, muffins, cinnamon swirl bread.. mmm, oh and donuts. I haven't had a donut in years because of my gluten allergy. You know.. tomorrow is my birthday and maybe I'll get a donut pan so I can bake my own! :)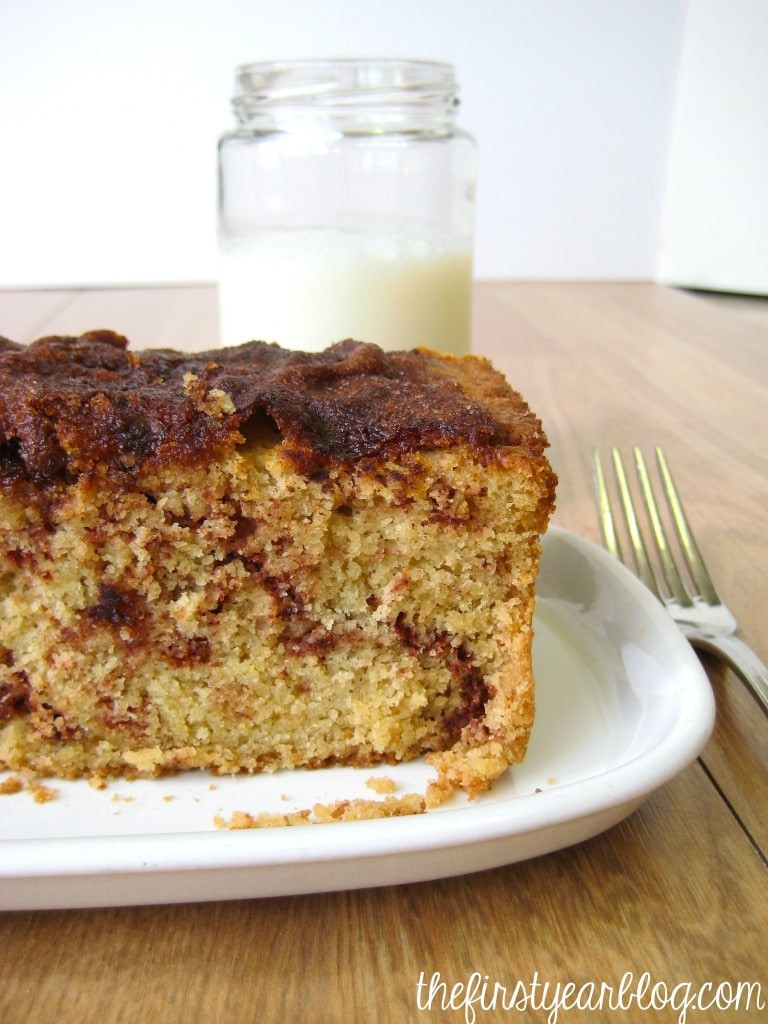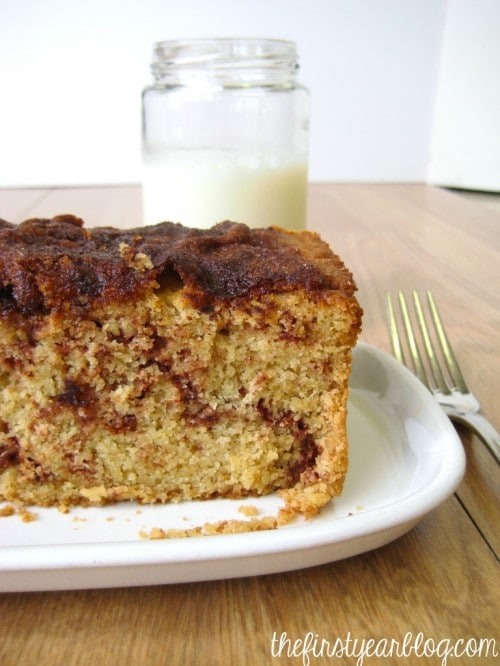 Look at that cinnamon crunch topping.. nom nom.
That's as best as my swirling technique can get – but I could bake more bread and refine my technique! I'll tell Ryan I baked 10 cinnamon swirl loaves because I needed the practice.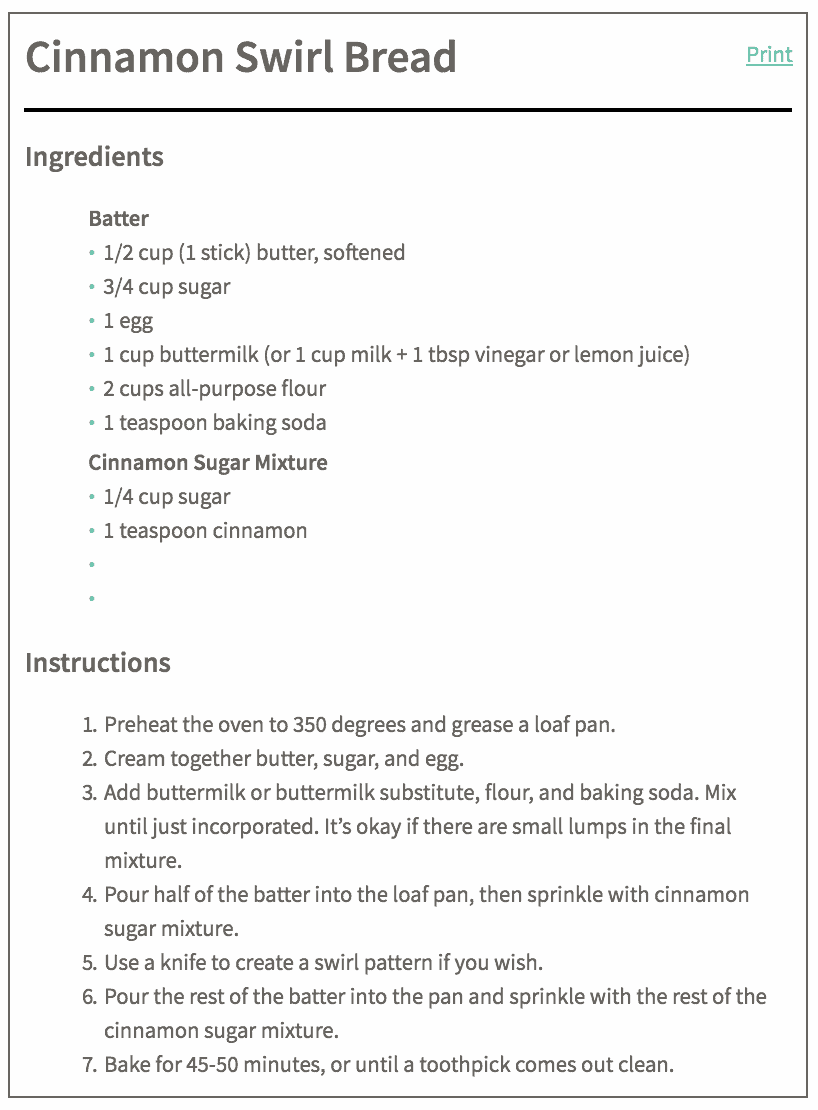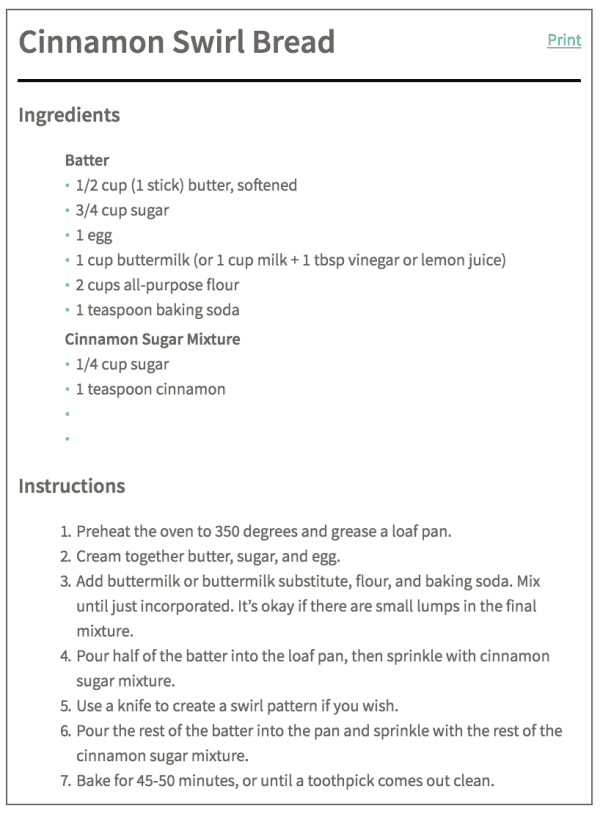 Recipe adapted from Pass the Cocoa.
You might not have been able to tell from the pictures, but I couldn't resist eating some of the bread before I photographed it.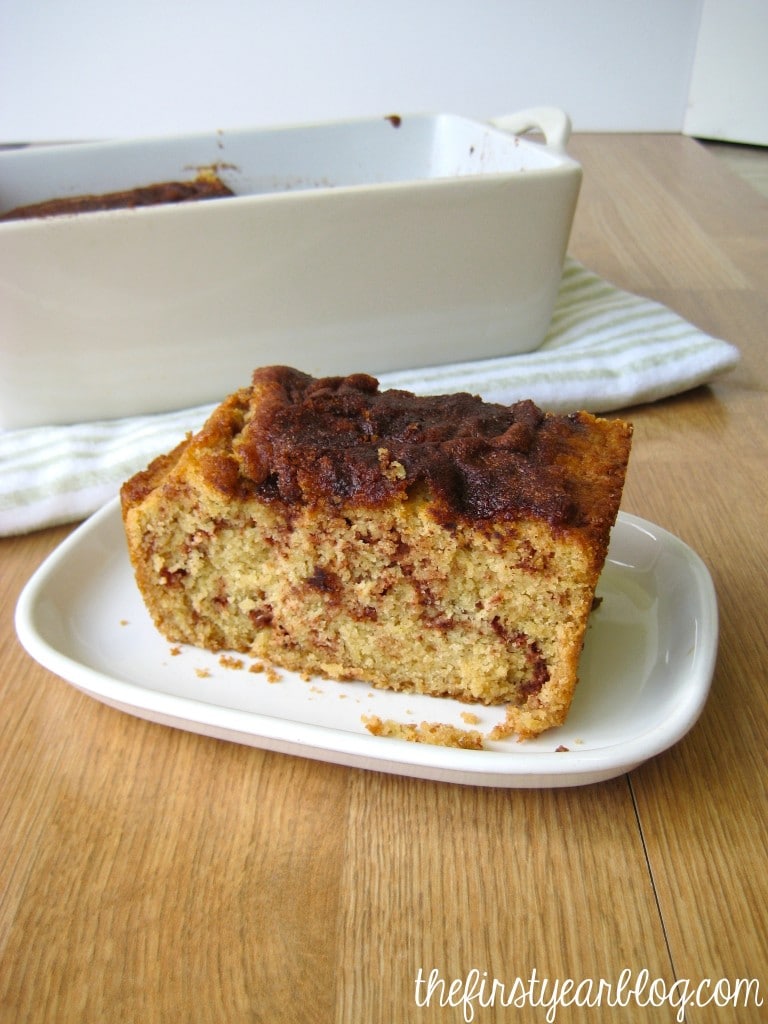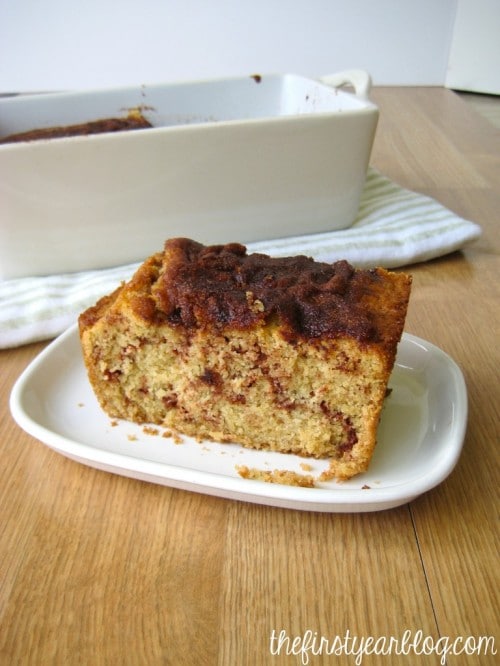 Want to learn more about Ryan and I, and our quirky neighborhood? Click here to read the post.
Wishing you a fantastic weekend filled with cinnamon swirl bread!