Chocolate Cheesecake Football Shooters
Chocolate cheesecake football dessert shooters topped with peanut butter stuffed chocolate footballs. A great recipe for game day!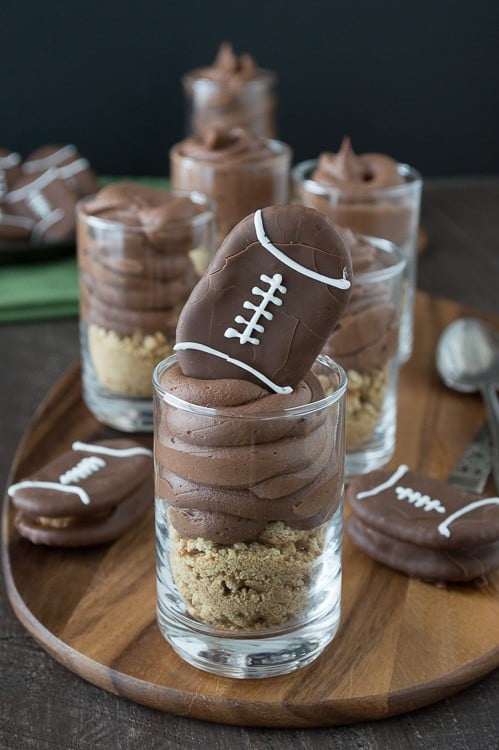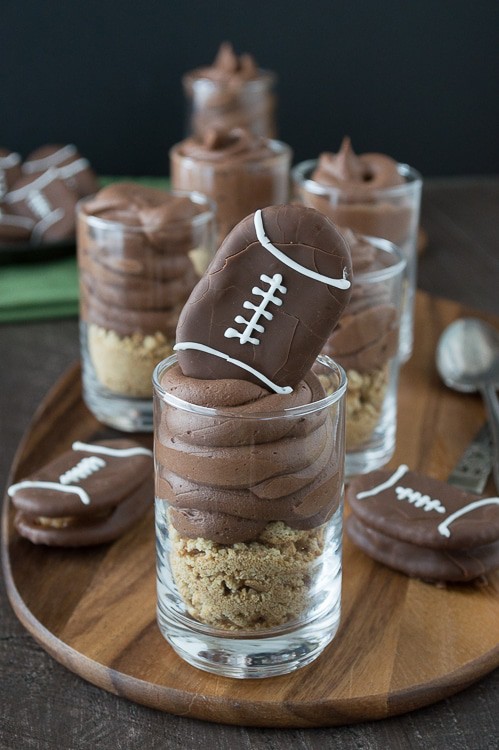 Have you enjoyed Football Week? If you want to catch up on the football recipes you missed, you can see them here!
I hope these recipes are inspiring you to get ready for Katy Perry's half time show, err I mean, the super bowl. I mean, the super bowl is really like 1/3 actual football, 1/3 half time show, and 1/3 commercials.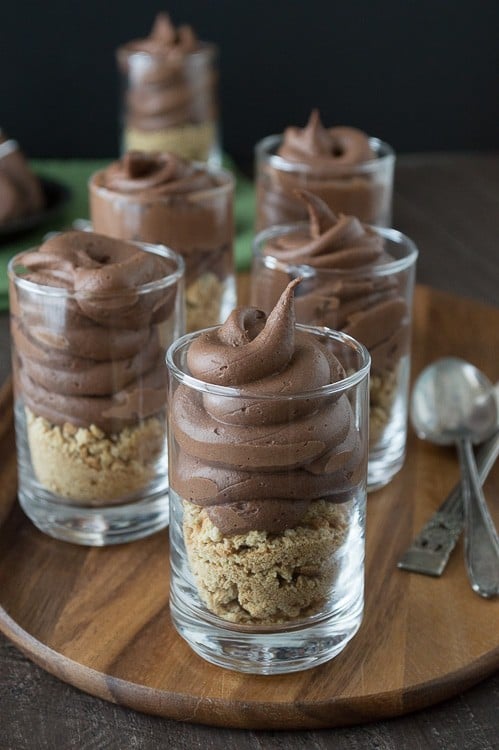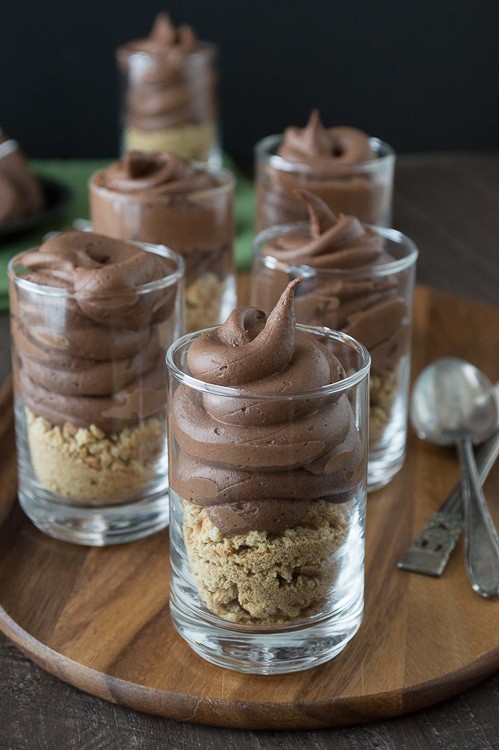 Oh, and the food! That is like a consistent, all the time thing during the game. And I am pretty sure the best time to refill your plate at the food table is when one team is at the 10 yard line, just getting ready to make a touch down. Just kidding! Actually, the best time for a food break is any time when the players are on the field :)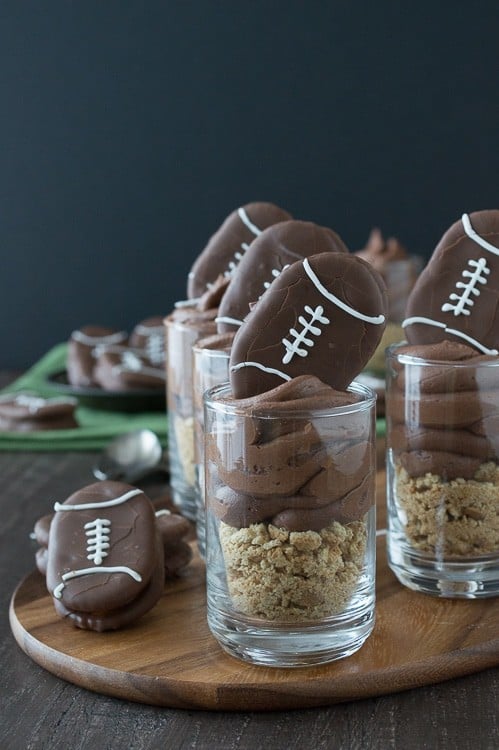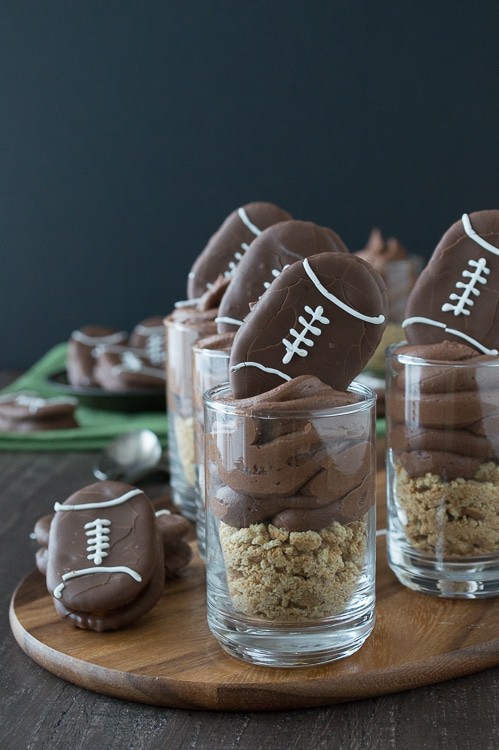 The only Super Bowl I remember is, Super Bowl 2013 when the lights went out in the stadium! To me, that was the most exciting part and when I started to tune back in!
It's pretty obvious that watching football isn't my favorite. But, I have been asking you guys to leave me tips and advice on how to teach myself to like football. And here's what you had to say..
"Start playing fantasy football, especially if a prize is involved." -Ashlynn
"Learn the game, then it's more interesting." -Kristy
"Try going to a live sport's game, where the crowed really gets into it." -Laura
Another way to start liking football would be to get tickets to next year's Super Bowl! What better way to get excited about football then to go to the biggest game of the year? But, I would probably still be more excited about who would be performing the half time show :)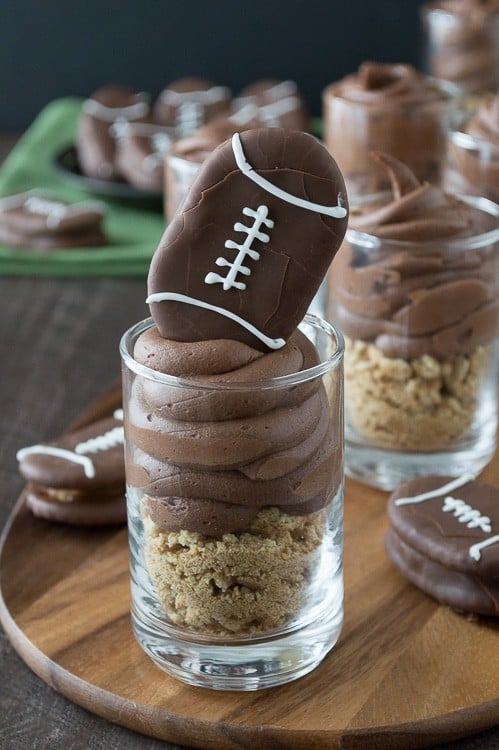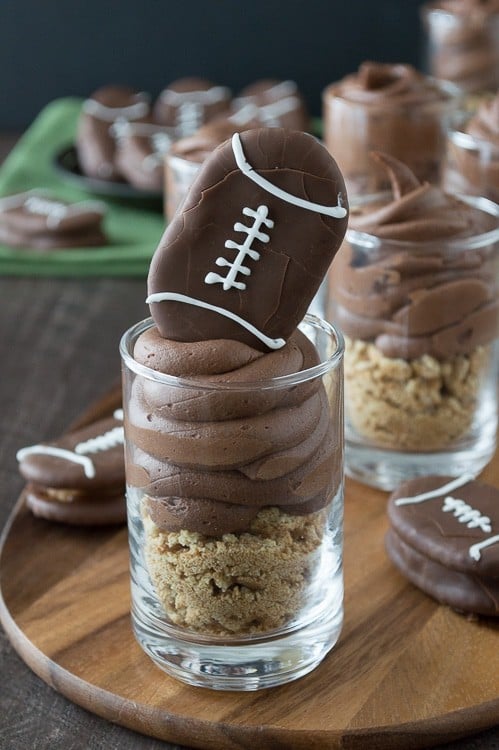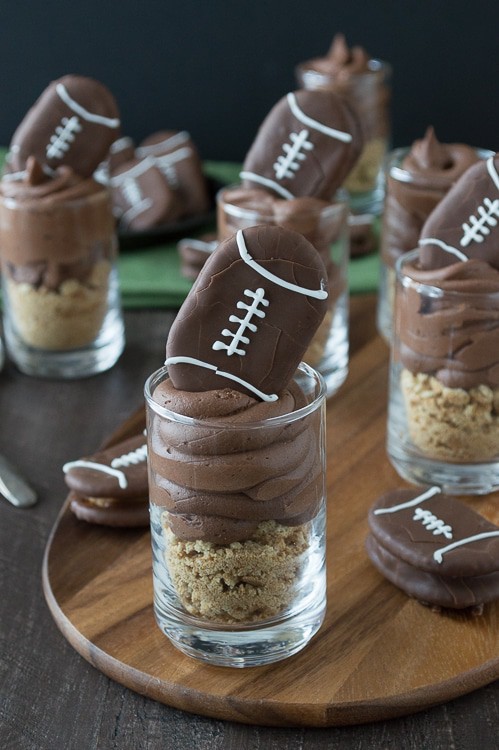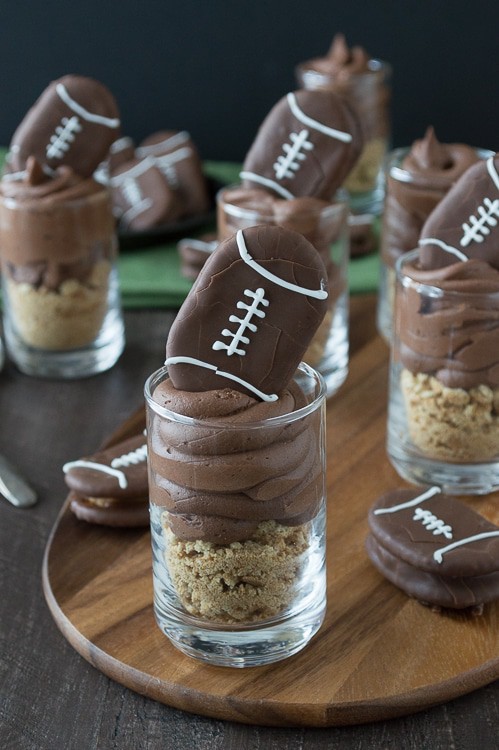 The peanut butter stuffed chocolate footballs are from this recipe here. Learn from my mistake! Do not make the PB stuffed chocolate footballs and refrigerate them for more than a few hours. I refrigerated mine for a few days, but, as you can see, the chocolate ended up cracking. So I suggest making and serving them on the same day!
More game day food!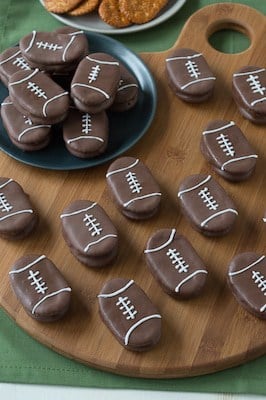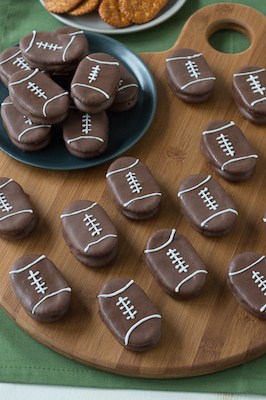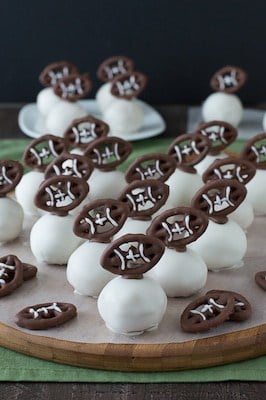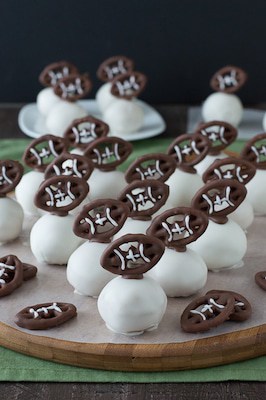 Peanut Butter Stuffed Chocolate Footballs and Football Oreo Balls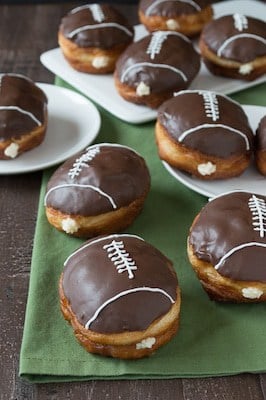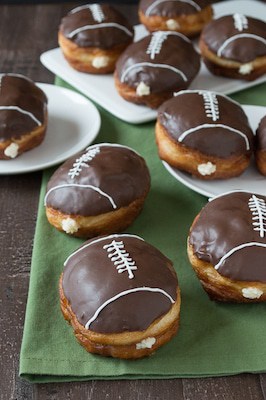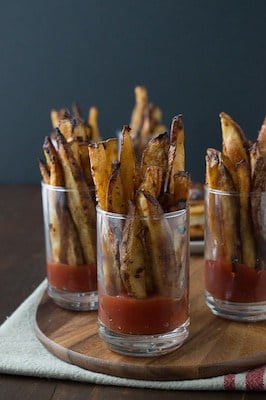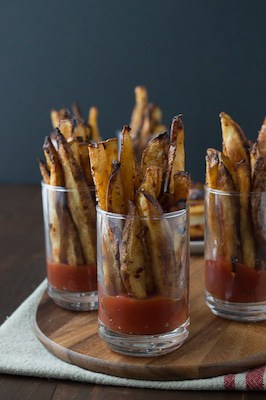 Cream Filled Chocolate Football Donuts and Spicy Dijon French Fries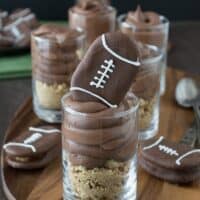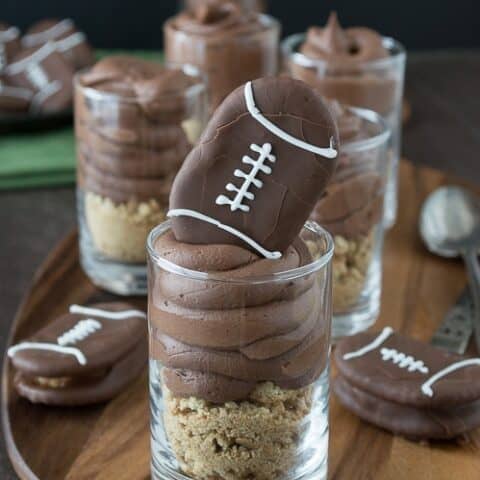 Chocolate Cheesecake Football Shooters
Chocolate cheesecake football dessert shooters topped with peanut butter stuffed chocolate footballs. A great recipe for game day!
Print
Pin
Rate
Servings: 6 shooters
Ingredients
Chocolate Cheesecake
12 oz chocolate chips
½ cup heavy cream
1 package cream cheese, softened 8 oz,
2 sleeves graham crackers crushed
Instructions
Chocolate Cheesecake
In a small saucepan over low heat, combine the chocolate chips and heavy cream. Stir occasionally, until the chips are melted and smooth. This may take up to 10 minutes, but keep the heat on low or a little higher than low.

Once melted, remove the pan from the heat and allow it to cool on the counter for 15 minutes.

Once the chocolate is cool, combine the melted chocolate and softened cream cheese in a mixing bowl. Beat using an electric mixer until the mixture is smooth and no lumps remain. Refrigerate for 20 minutes.

Crush the graham crackers. I like to break them up and put them inside 2 ziploc bags (to ensure the crumbs don't get out) and use my rolling pin to crush them. Once crushed, add 2 tbsp of graham cracker crumbs to each glass.

Transfer a little bit of the cheesecake mixture to a piping bag and pipe the cheesecake into each glass. Refill the pipping bag as needed. *You could just spoon the cheesecake into the glasses, but I think piping it makes the filling like a little fancier.

If you plan to serve them later, refrigerate and be sure to cover the glasses with plastic wrap or tin foil.
Nutrition
Calories: 339kcal | Carbohydrates: 20g | Protein: 3g | Fat: 28g | Saturated Fat: 17g | Polyunsaturated Fat: 1g | Monounsaturated Fat: 5g | Cholesterol: 77mg | Sodium: 141mg | Potassium: 67mg | Fiber: 1g | Sugar: 17g | Vitamin A: 797IU | Vitamin C: 1mg | Calcium: 50mg | Iron: 1mg