Biscoff Oat Bars
Easy to make 3 ingredient biscoff oat bars – all you need are oats, honey and biscoff cookie butter!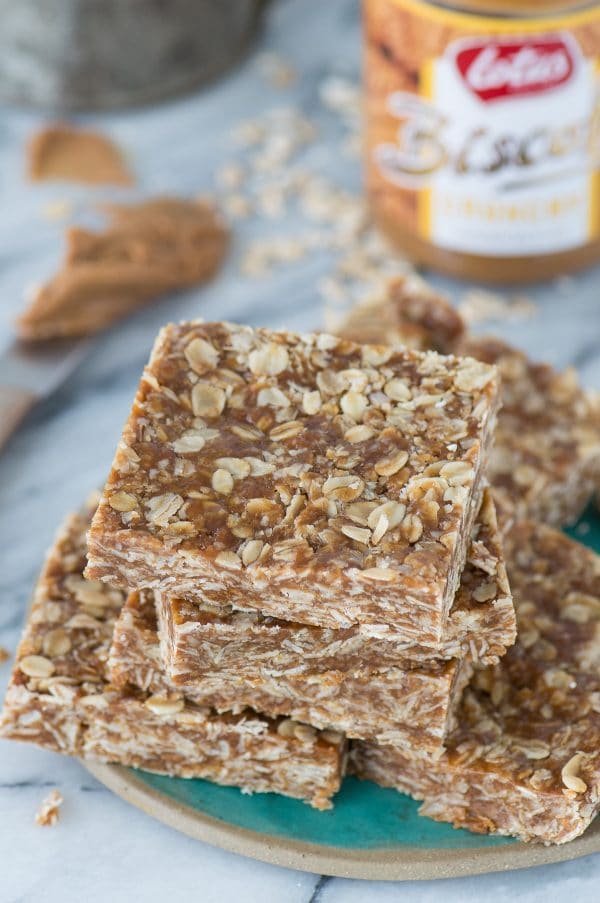 Earlier this summer Ryan went to Switzerland for a chemistry conference. He came home with a jar of Biscoff cookie butter and was talking about how it was the best thing ever. I am pretty sure he thought it was an exclusive European thing and that he brought back something that was truly european. I felt so bad having to tell him that I not only have heard of it before, but that you can buy it here in the states.
Which he was excited that you can buy it here, it was just so funny that he thought it was this secret product that he was introducing me to from another country.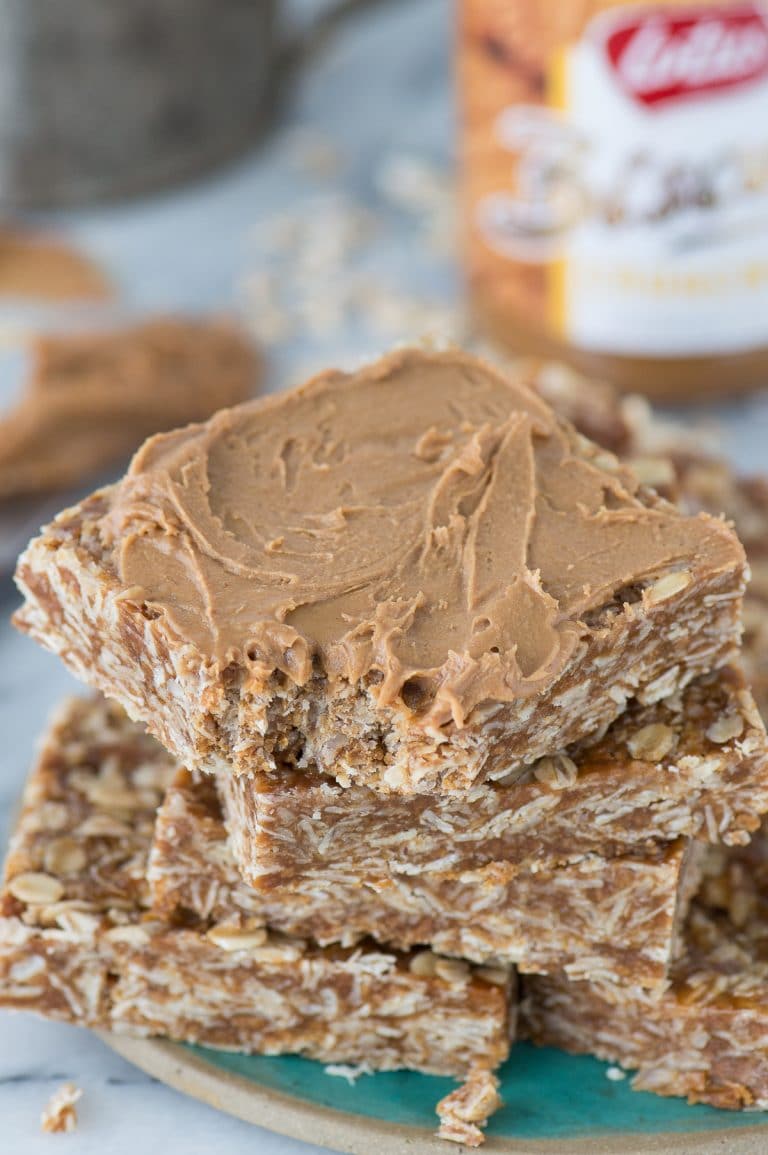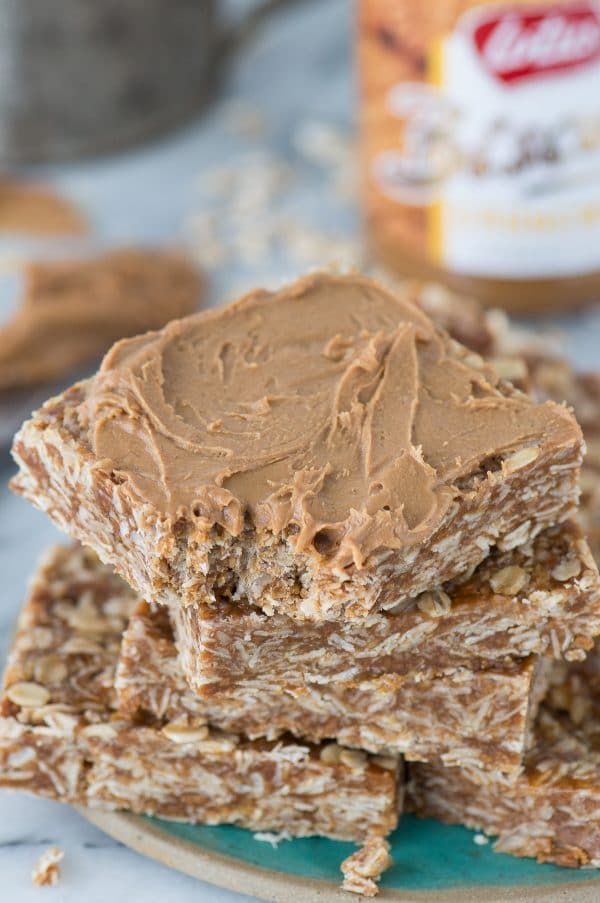 So to soothe his biscoff lovin' heart I made a spin on biscoff oat bars. I'm not entirely sure if you could consider them healthy, I mean they are full of oats but they are also full of cookie butter. But whatever you choose to call them – they are good.
If you haven't heard of biscoff cookie butter (Ryan would be excited to tell you all about it) but it's kind of like a nut butter where it's spreadable but it's called cookie butter because there are Speculoos cookie pieces in it.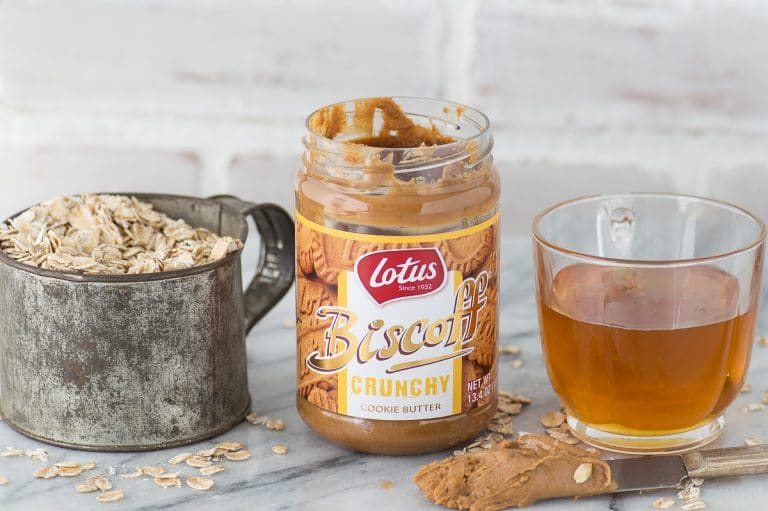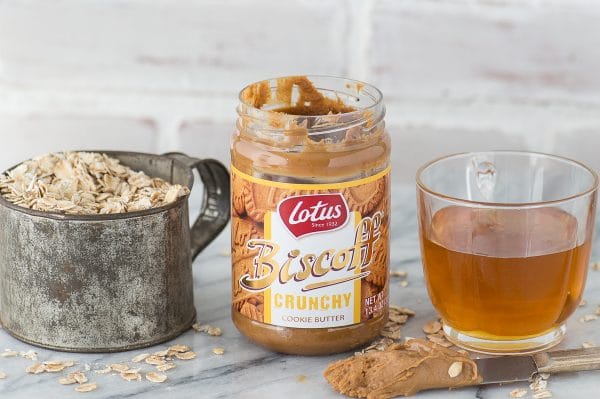 They are only 3 ingredients – oats, honey and biscoff cookie butter.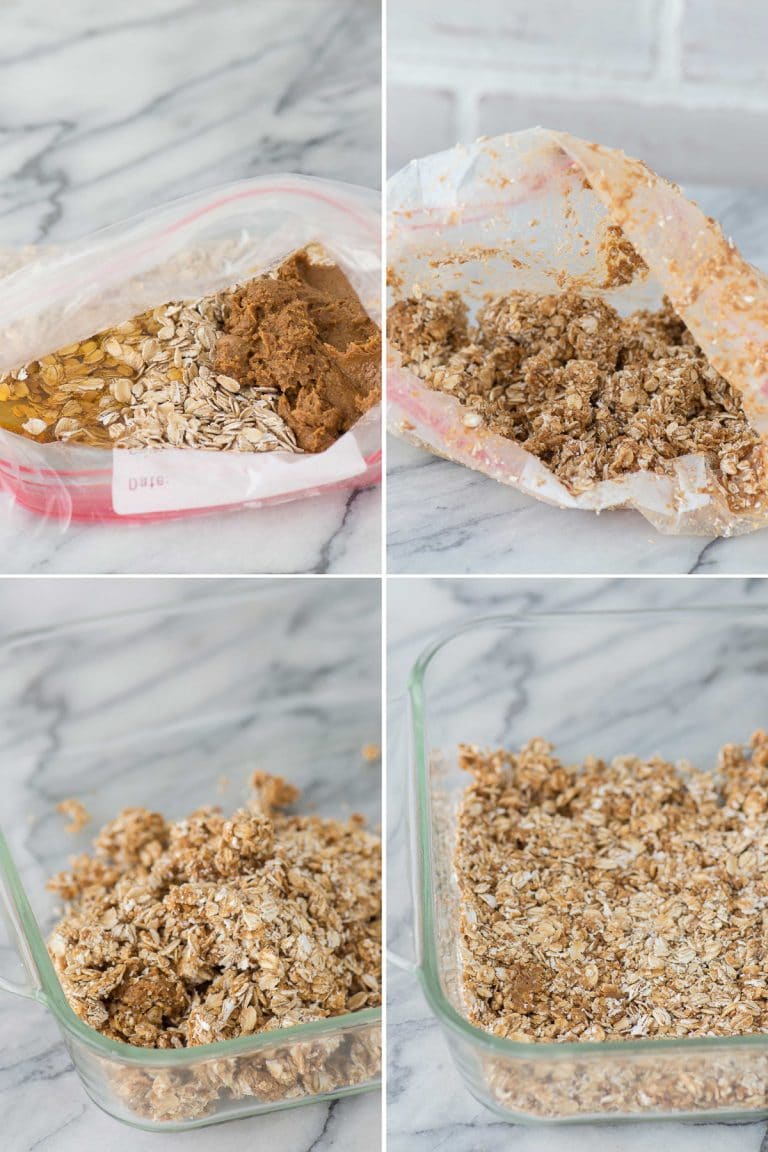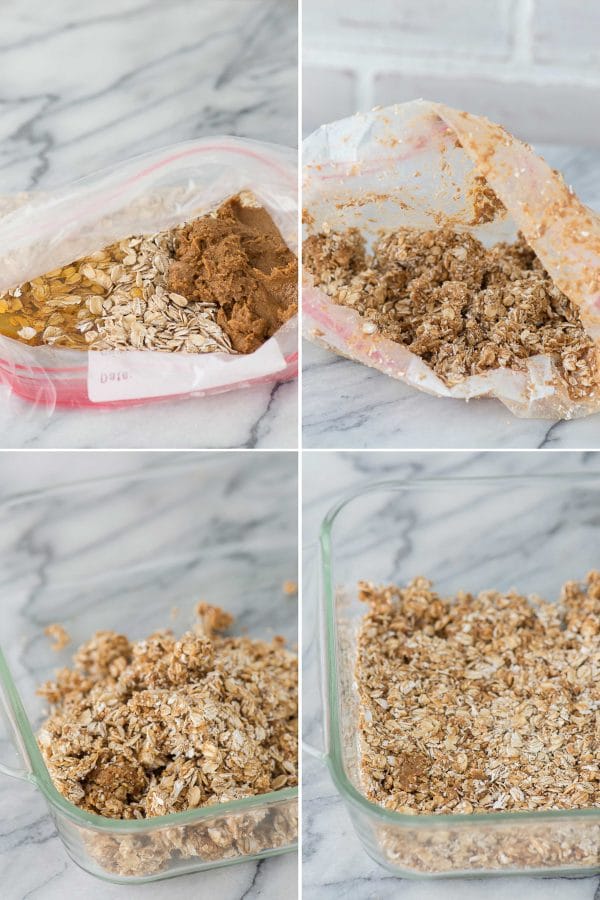 I placed everything in a large ziploc bag, zipped it closed and gave the bag a good shake until the cows came home. You will have to kind of squeeze everything together – keep mixing until it's thick and combined.
Then press the oats into a 8×8 inch baking pan. I placed the pan in the refrigerator for about an hour before slicing them into bars. Once I cut them up, I just kept them in a container on the counter, they stuck together really well and didn't need any refrigeration.
There you go! A simple way to enjoy cookie butter instead of eating it out of the jar with a spoon ;)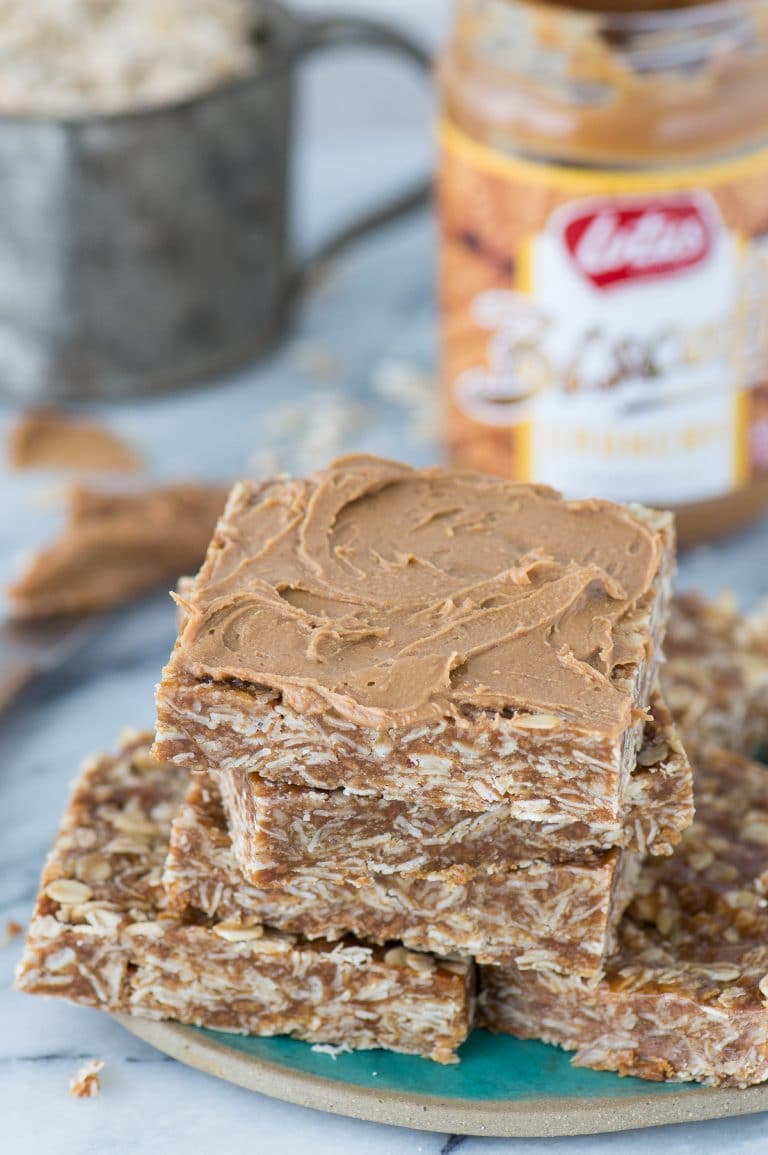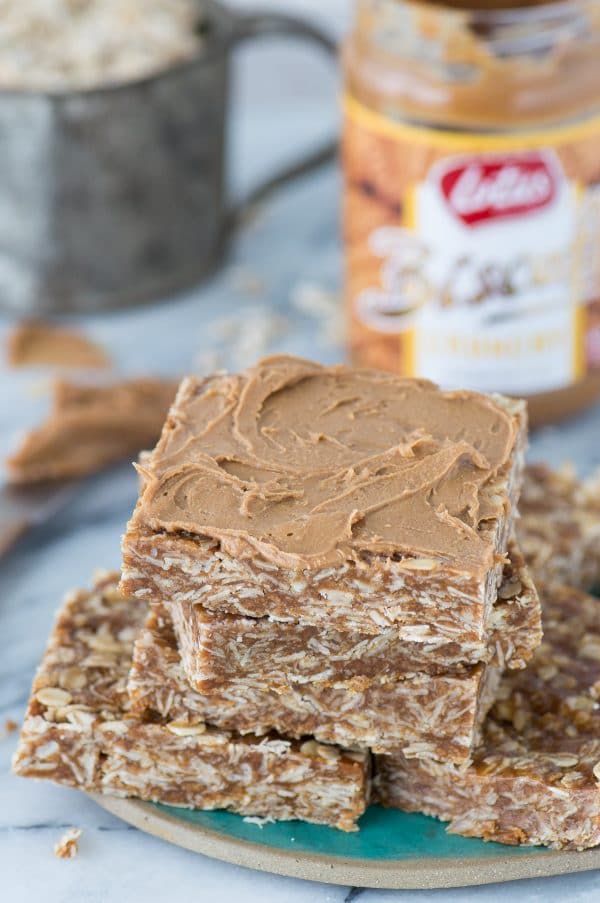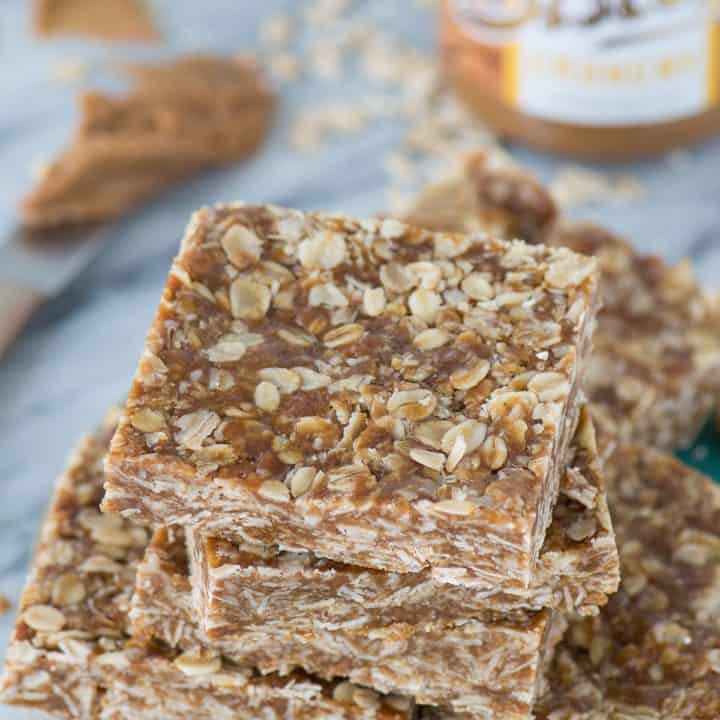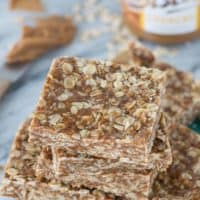 Biscoff Oat Bars
Yield: 8-12 bars
Additional Time: 10 minutes
Total Time: 10 minutes
Ingredients
1 & 1/4 cup Biscoff Cookie Butter
3 cups rolled oats
1/2 cup honey
Instructions
Place the biscoff cookie butter, rolled oats and honey in a gallon sized ziploc bag. Close the bag, shake and use your hands to combine the mixture until thick and all the oats are covered.
Press the mixture into an 8x8 inch baking pan. Optional: place pan in the fridge to harden the bars then cut into bars. Or cut into bars immediately.