Oreo bottom cupcakes are made using an easy doctored up white cake mix recipe! Place an oreo in the bottom of the muffin pan, then top with cake batter and bake. Frost the vanilla oreo cupcakes with oreo frosting.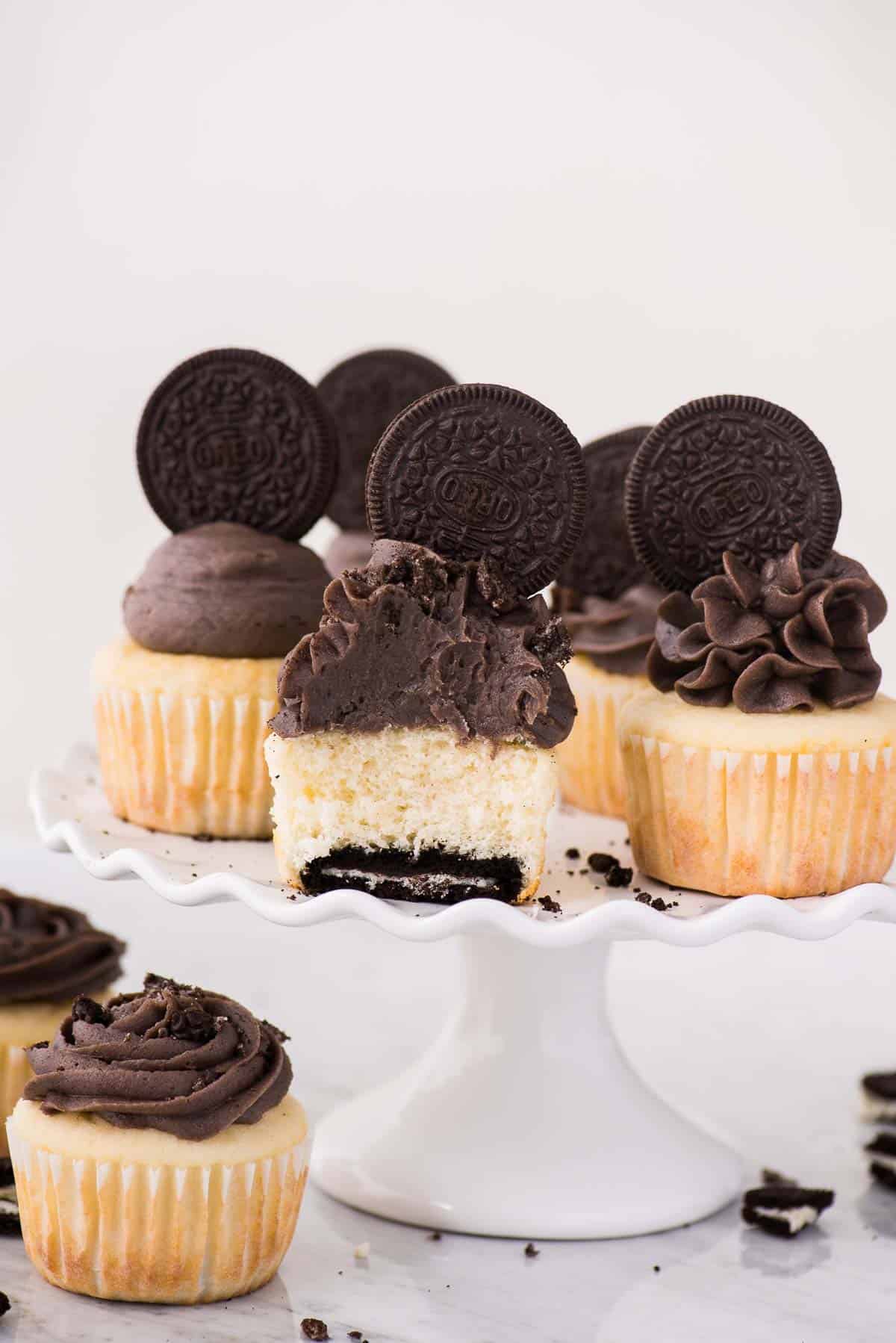 These easy oreo cupcakes may just be the best thing that's ever happened to oreos. It's not just an oreo cupcake – it's a cupcake with a whole oreo baked into the bottom and then it's topped with homemade oreo frosting!
Does it sound good? Because, trust me, it's really good. And here's my favorite part… it's easy to make!