Use fresh or frozen blueberries and a box of lemon cake mix to make lemon blueberry dump cake! It tastes just like a homemade cobbler. No mixing or additional bowls needed for this dump cake with blueberries.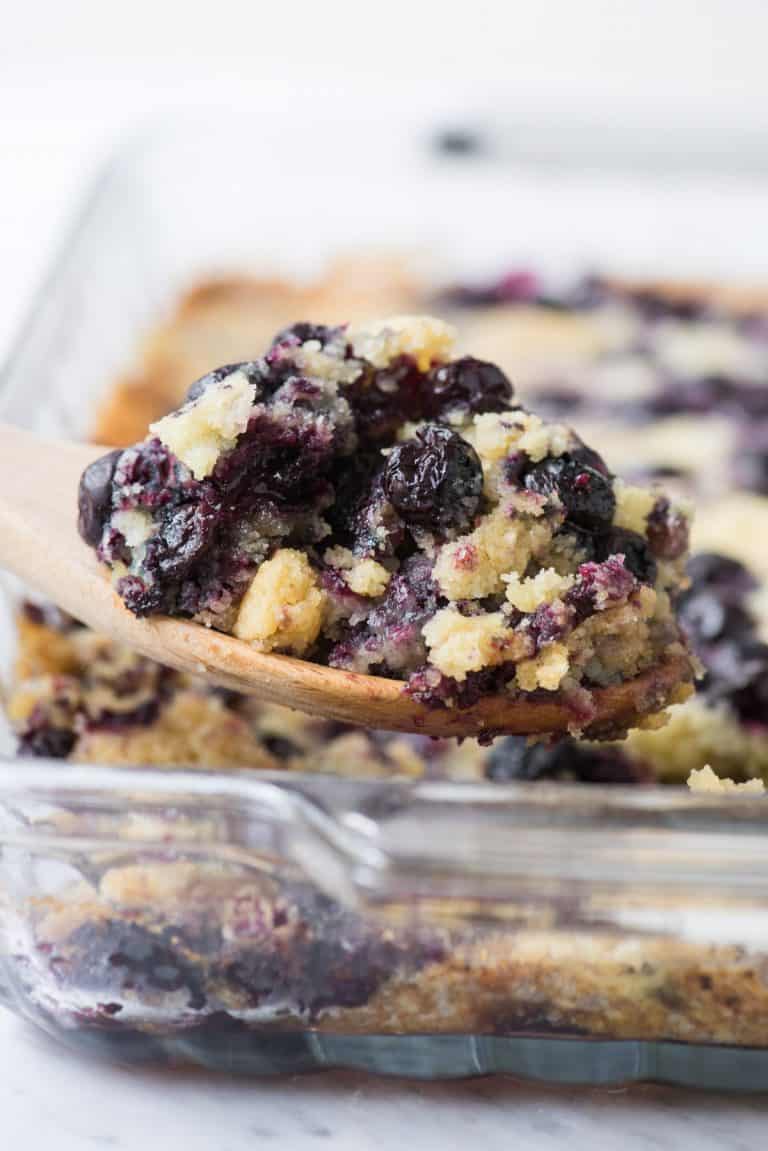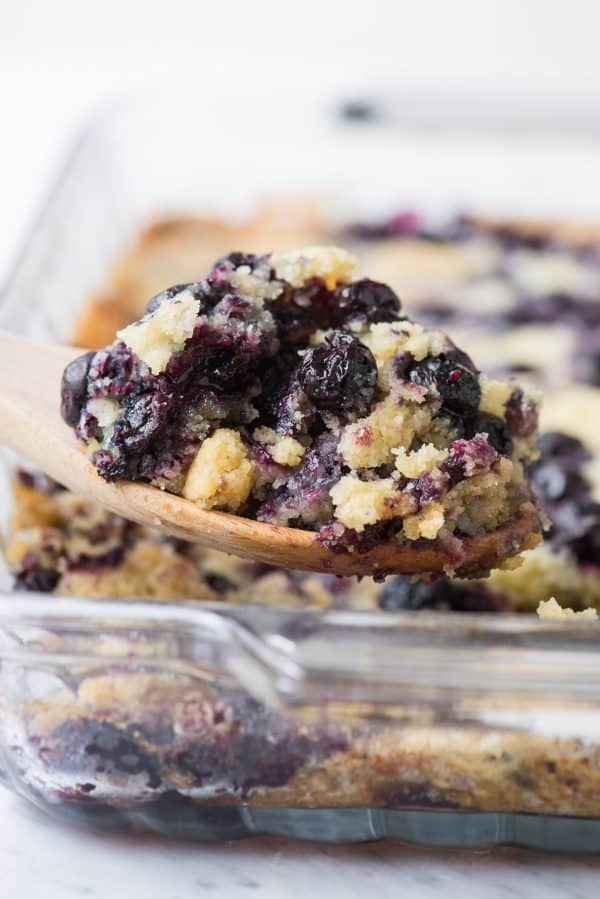 One of my favorite things about living in Michigan are the fruit farms! We're only 30 minutes away from multiple pumpkin patches, apple orchards, and berry farms!
Blueberry picking in July has become an annual tradition now and I can't wait to make this lemon blueberry dump cake with the biggest, freshest blueberries!
But It's awesome that this lemon dump cake works with frozen or fresh blueberries – both ways will yield a delicious berry citrus cake!