You'll never need another white cupcake recipe again! These easy vanilla cupcakes start with a cake mix, but I promise you, we'll show you our secrets for how to make a box cake mix taste homemade! These white wedding cupcakes are soft, fluffy and moist. This is our go-to recipe for birthday cupcakes!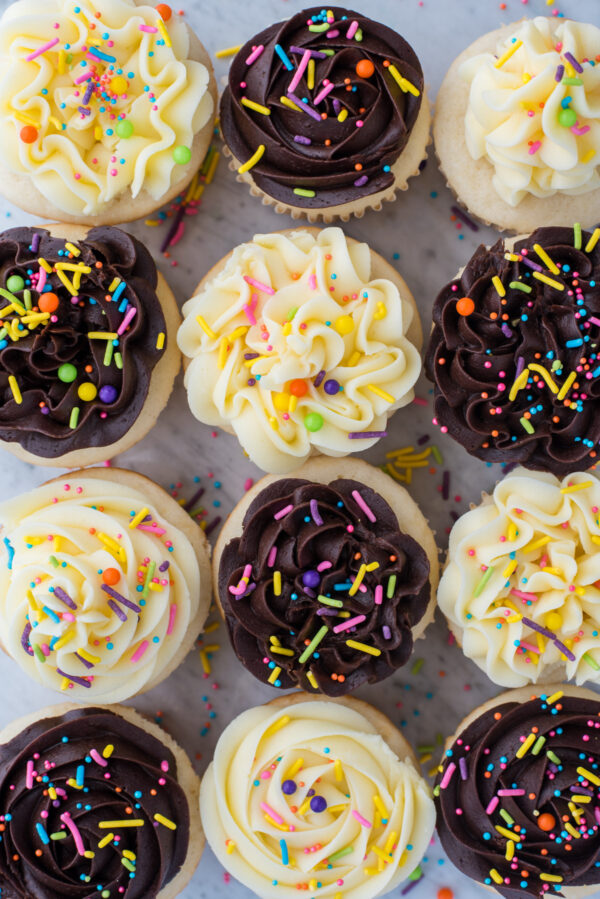 What is an easy white cupcake?
I consider an easy cupcake to be one that starts with a box mix. Box cake mixes are great and very handy, plus they can be transformed into bakery style cupcakes with a few extra ingredients. You are essentially doctoring up the cake mix!
What's the difference between white cupcakes and vanilla cupcakes?
White cupcakes are technically made with egg whites only, to keep the cupcakes as white as possible. Bakers may also use clear vanilla extract to keep the cupcakes white.