Multi-colored galaxy cake roll with black chocolate ganache, topped with sprinkles!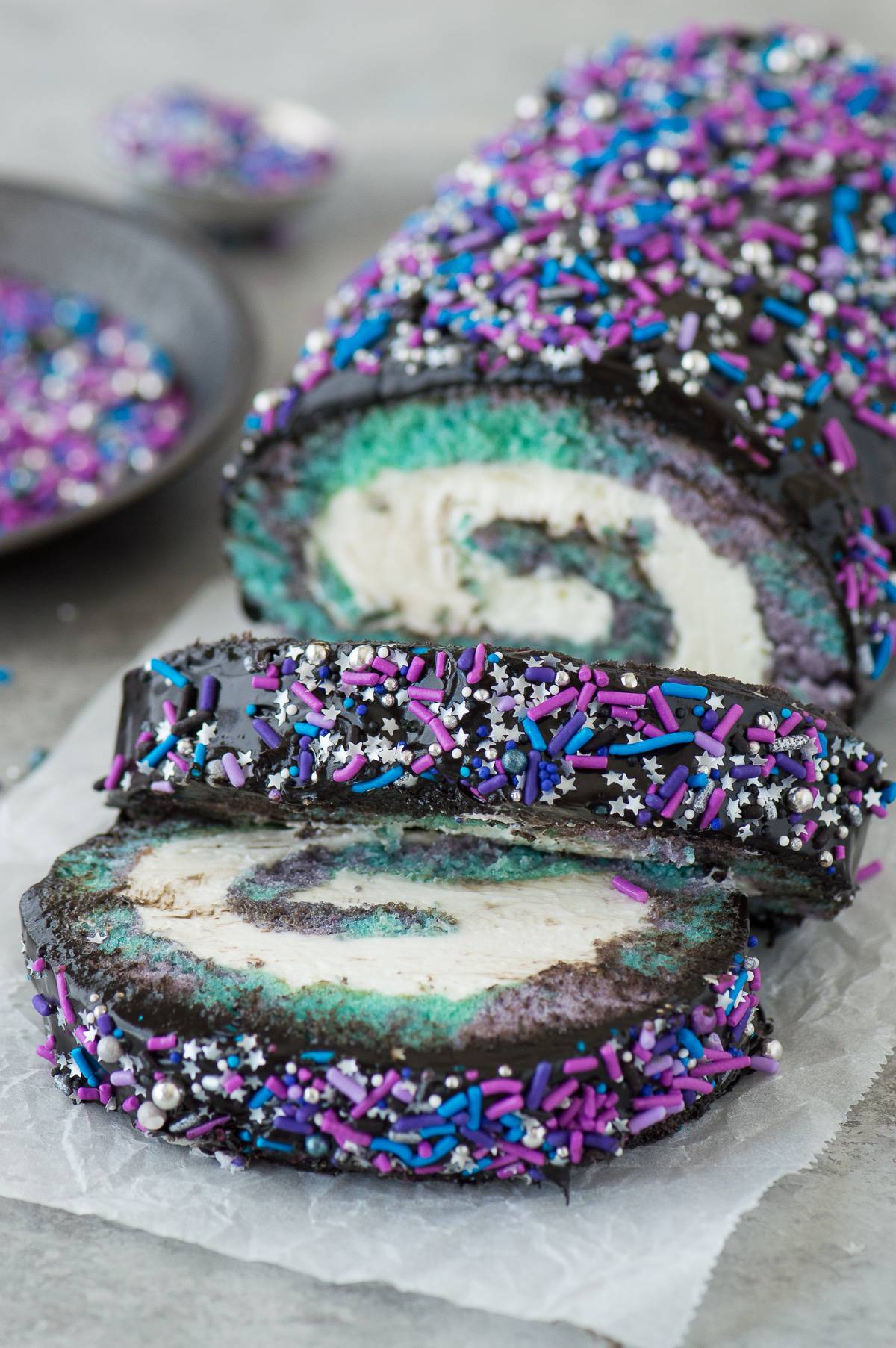 We're adding our own out of this GALAXY recipe to the mix!
Have you seen the galaxy recipes that are popping up on the internet? I heard that galaxy food is the new rainbow food. I suppose you could enjoy a rainbow smoothie or popsicle while eating a slice of this galaxy cake roll then!
This recipe involved a lot of firsts for me.
It's the first cake roll I've made – ever!
It's the first time I made black chocolate ganache!
And it's the first time I used Sweetapolita sprinkles! Which I am now a BIG fan of! Rosie is a food blogger with a passion for sprinkle mixes so she started her own sprinkle shop. I knew her twinkle sprinkle medley mix would be perfect for this galaxy cake roll!
I also included a picture of the gel food coloring I used.