Pineapple cupcakes – cupcakes that look like PINEAPPLES! The buttercream tastes like pineapple too!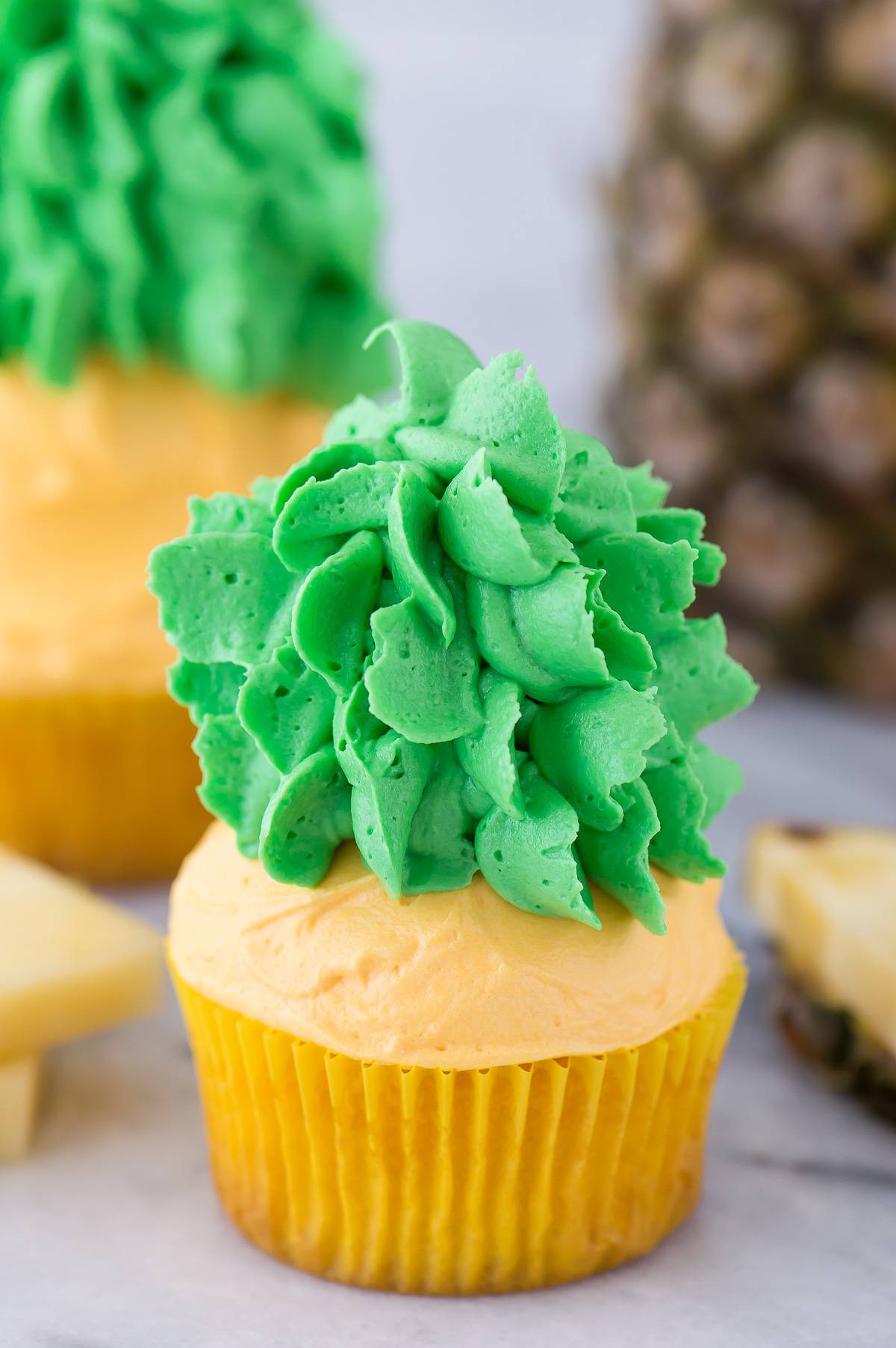 I'm not sure where the pineapple craze came from, but I love seeing all things pineapple!
There's all the normal pineapple stuff like pineapples on t-shirts, mugs, iPhone cases but I found some extra fun pineapple things.. pineapple pool floatie, a fancy pineapple cutting board, pineapple earbuds (!!!!!) and a pineapple shaped sleeping bag!