Out of the Kitchen September 2015
We're back with another Out of the Kitchen post – Here's what we've been up to for the month of September!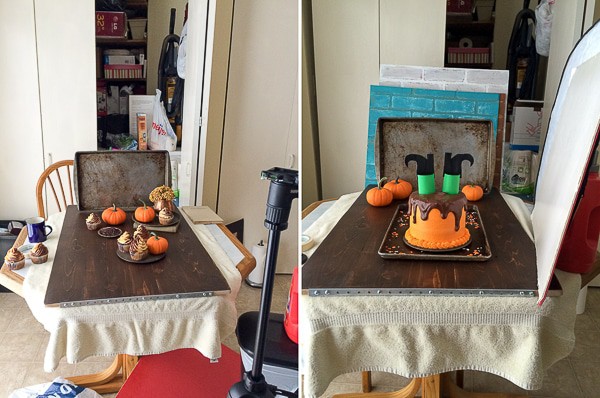 Pumpkin baking season has officially started in my kitchen. I'm super excited about the recipes I have lined up for October – including chocolate pumpkin swirled cupcakes and a melted witch cake! We already stocked up on pumpkin and now we're just going through the cans!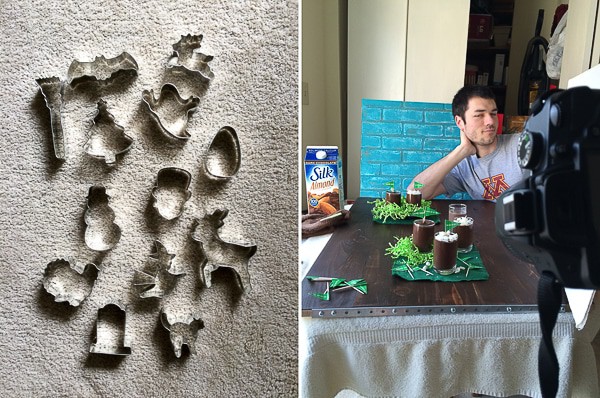 I ordered some more cookie cutters from my favorite website, affordablecookiecutters.com! For about 99 cents each, I got a whole bunch of halloween and christmas ones, which I'll be adding to the 30 others I have :) The second photo, sneaky Ryan showing his modeling moves, haha I love when he pops in!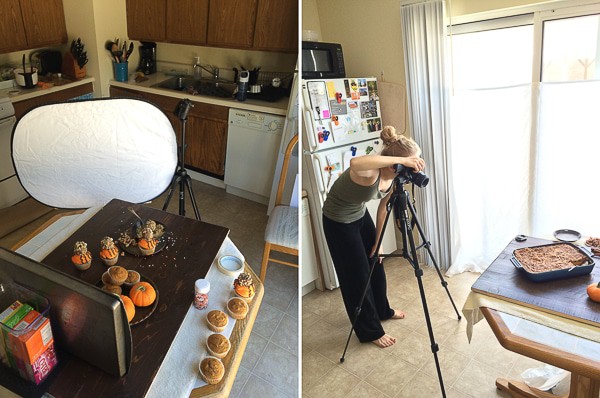 More and more pumpkin. Behind the scenes from 2 different recipes. The pumpkin dump cake (photo on the right) was revived from 2013 with new photos, you can see that recipe here. The other cupcake recipe will be coming next week!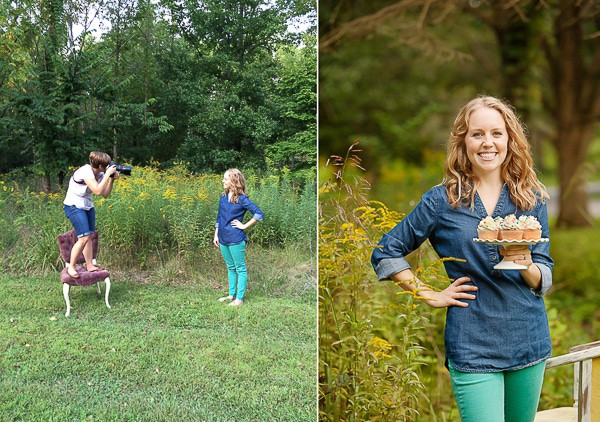 I had new head shots taken! They turned out really great and are much better than the previous head shot I was using, which I took by myself in my kitchen. I brought some cupcakes to the shoot and it was really fun to incorporate them! You probably can't tell, but it was like 100 degrees with crazy humidity, so hot!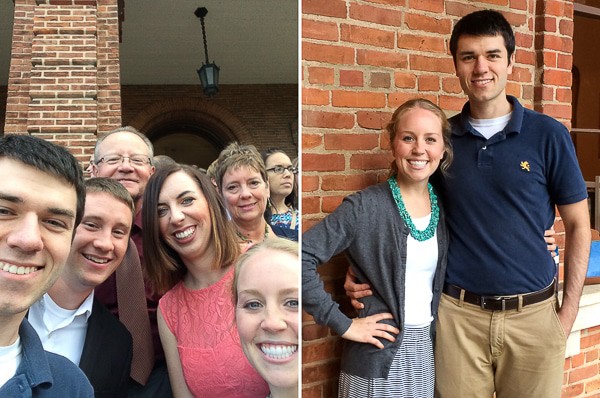 We made a quick weekend trip back to Minnesota for a friend's wedding. We were able to spend time with both of our families which was great!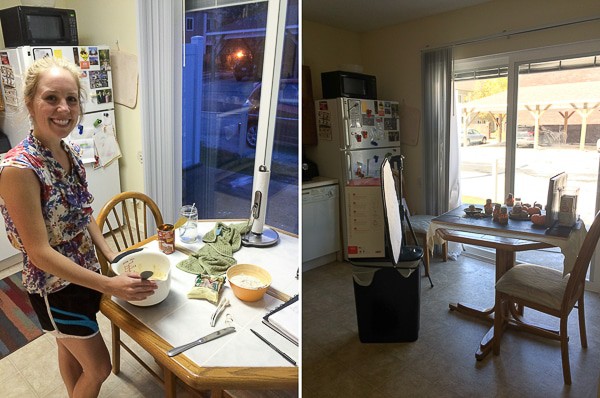 Here I'm prepping pumpkin cupcakes so they were ready to shoot the next day. After I put the cupcakes in the oven, I ran to the grocery store and left Ryan is charge of deciding when they were done. I was a little worried I'd come back home and they'd still be in the oven.. burning, but they weren't! The second photo – another behind the scenes from a shoot!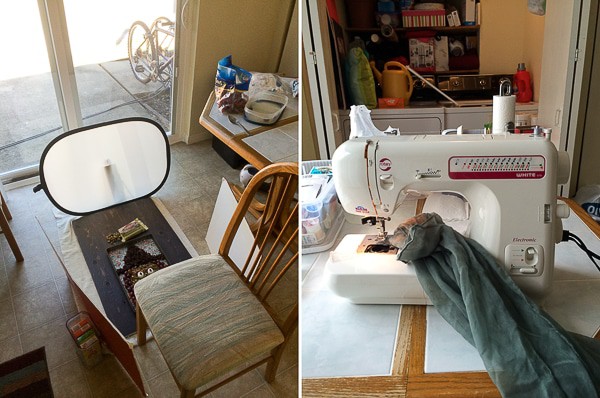 This is my set up usually when I'm doing ariel shots. I stand on top of a kitchen chair, that doesn't have any support in the middle, so I have to stand on the outside! But you can see a pair of eyeballs peering at you, that recipe will be coming next week! The second photo – I busted out the sewing machine to shorten a few scarves. Thanks mom for teaching me how to sew so many years ago!
Now for the not so pretty part of the month..
I've been experiencing some ugly anxiety. The kind that wakes you up in the middle of the night, that makes you feel physically sick, and tries to steal your joy.
Consider it pure joy, my brothers and sisters, whenever you face trials of many kinds, because you know that the testing of your faith produces perseverance. – James 1:2-3
My joy is rooted in Jesus and no matter how strong my anxiety is, I have hope in Him. That doesn't mean I'm fighting this like the perfect christian. My flesh wants it to go away but my soul knows I need to pray for strength and endurance, to fight for Jesus.
The growing prayer in my heart is that I wouldn't rely solely on medicine or counseling to change me, but that the holy spirit would be the source of change in this area of my life.
So why am I sharing the depths of my soul? Because I don't have it all together and it probably seems like I do.
It's kind of difficult to say, "today was really hard, but here's a recipe for chocolate caramel corn cupcakes that are so yummy and delicious."
But I want to be more transparent, so that when others look through me and see my successes, failures, and how I live my life, they see Jesus.
—
See our previous out of the kitchen posts.