Out of the Kitchen October 2017
WE'RE BACK WITH ANOTHER OUT OF THE KITCHEN POST – HERE'S WHAT WE'VE BEEN UP TO FOR THE MONTH OF OCTOBER!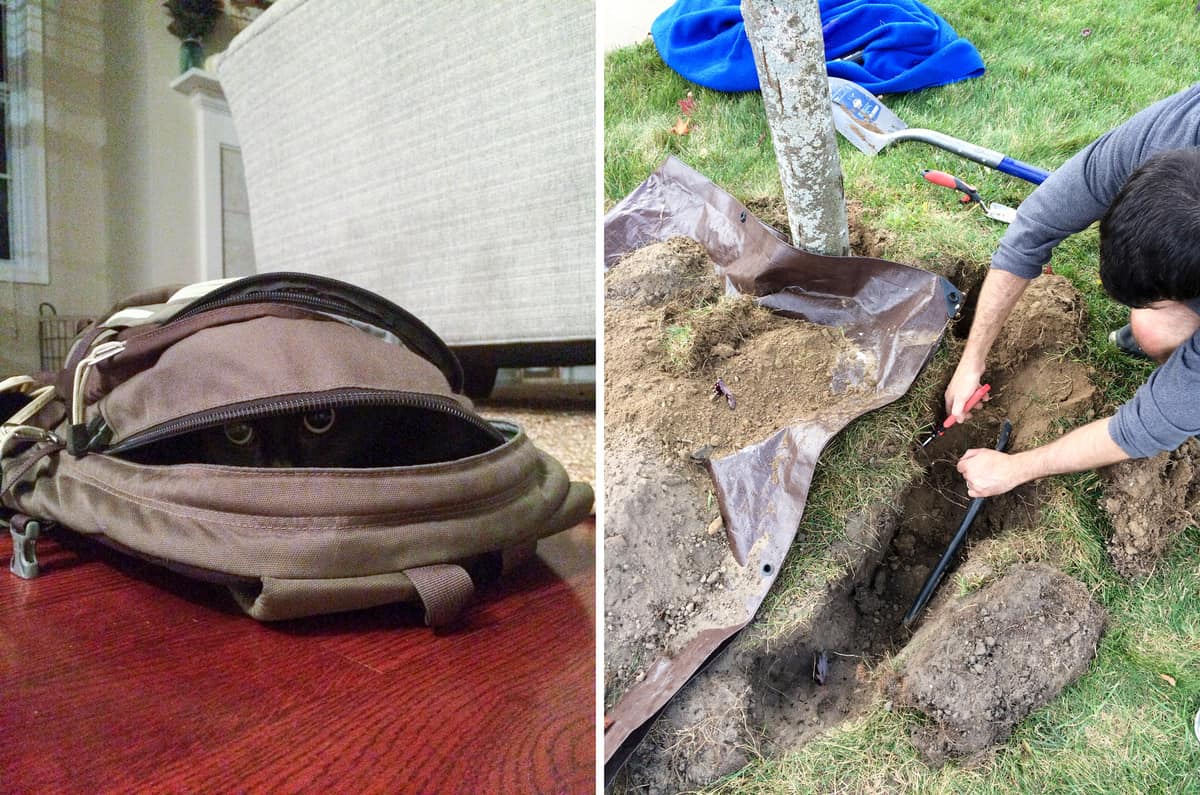 What's cuter than a cat hiding in a backpack? Just love him! The second photo – We had a somewhat major lawn repair project to tackle this month. Long story short, we discovered that our sprinkler system was broken, but had no idea where so we pretty much dug a whole bunch of spots in the yard until we found it. So thankful for a handy husband who was able to fix it!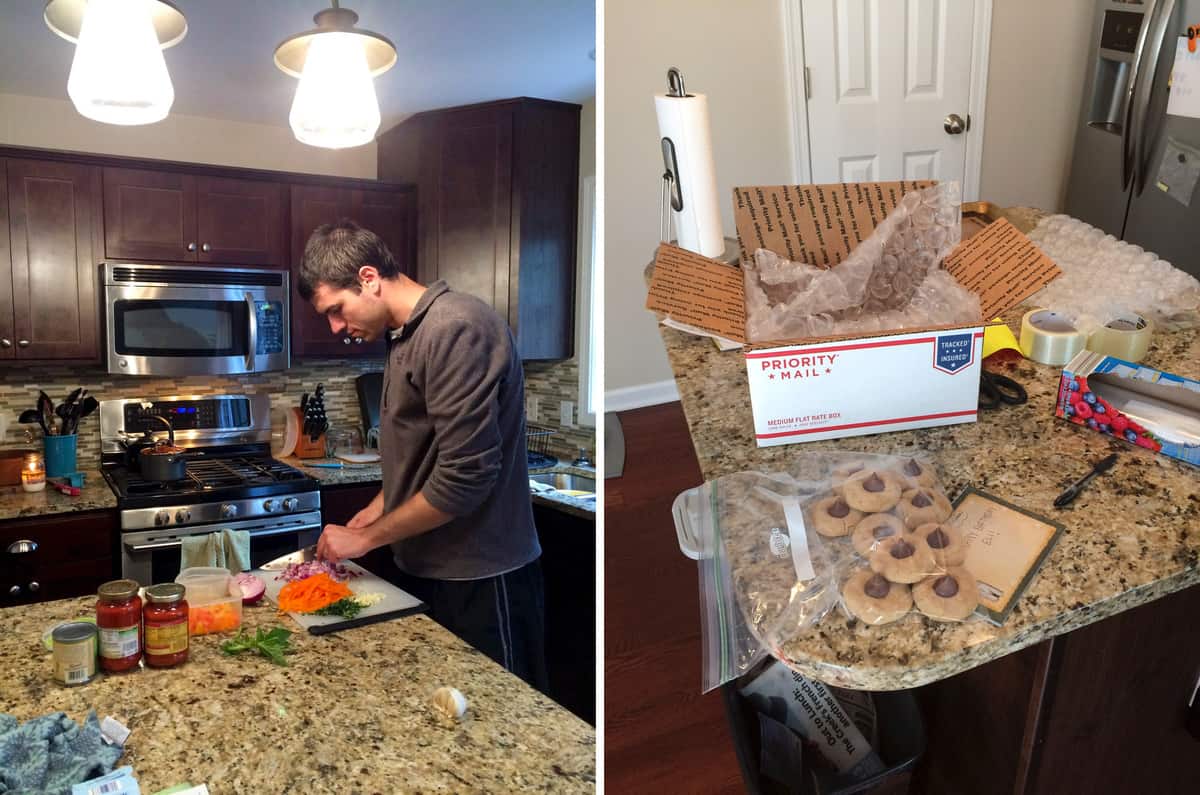 Like I mentioned last month, Ryan and I have been spending more time together in the kitchen making dinner. We tackled homemade pizza (gluten free for me and regular for Ry) – I liked mine but Ryan is working on perfecting his. The second photo – I mailed birthday cookies to my nephew Eli, he request peanut butter blossoms which are one of my favs too!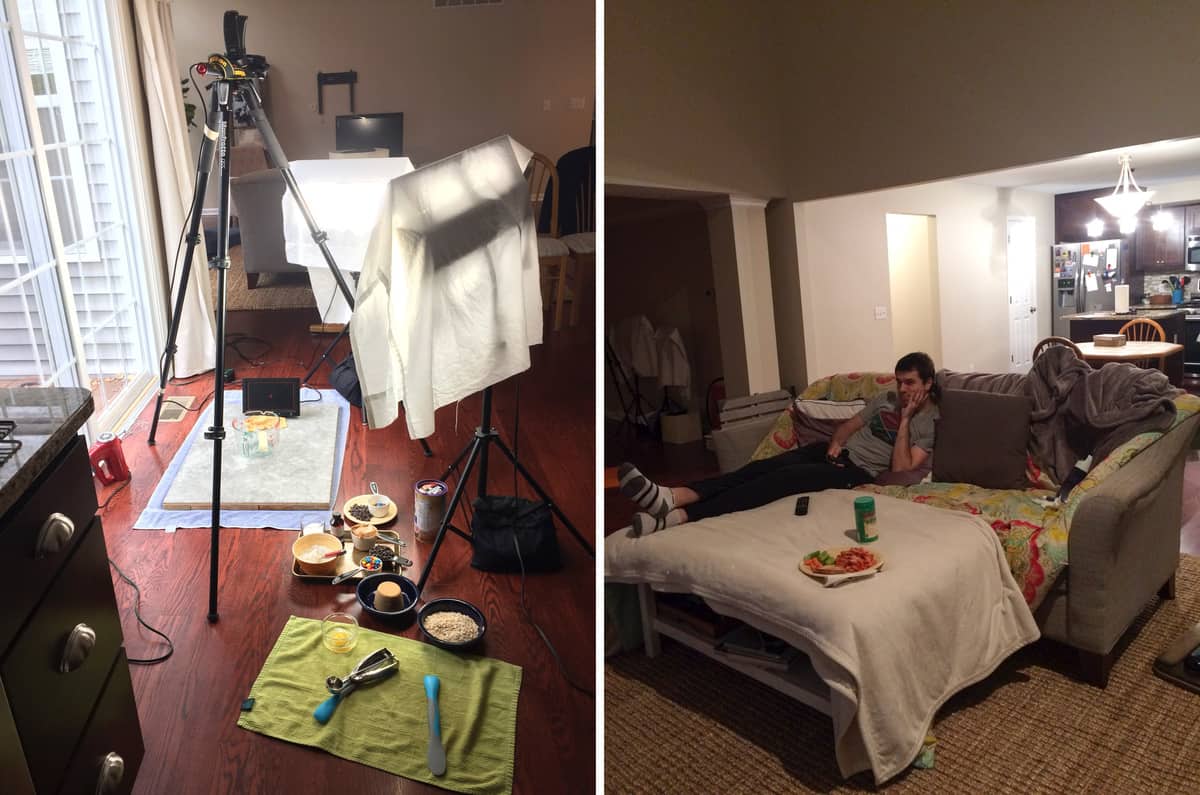 Behind the scenes picture from a monster cookie shoot. The recipe will be up in a few weeks, but they are loaded and you'll love them! The second photo – this is how we do movie night at home! The people who owned our house before us actually hung a projector screen in the basement and left the hooks for us so maybe we'll eventually get a projector!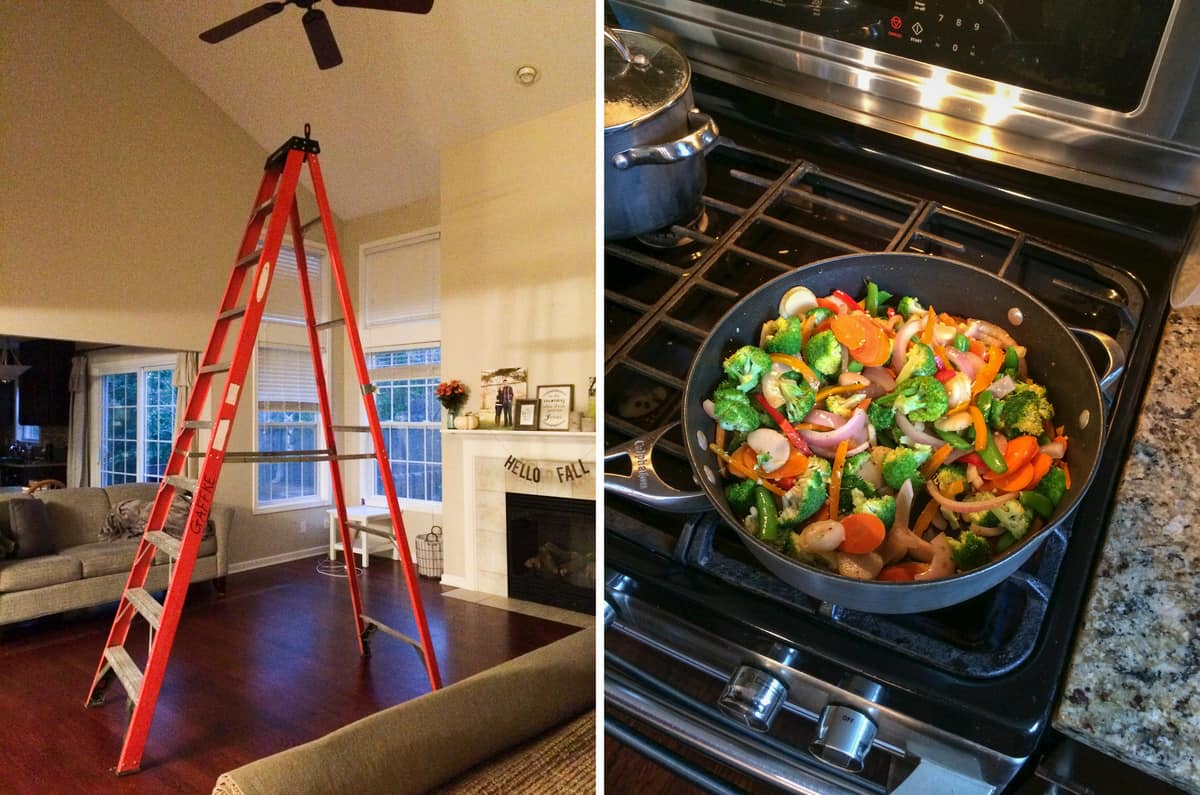 We are trying to figure out our lightening situation for the living room. But it turns out it's not as easy to add a light kit to our ceiling fan as we hoped. To TBD. The second photo – Ryan made stir fry for dinner and it was GOOD!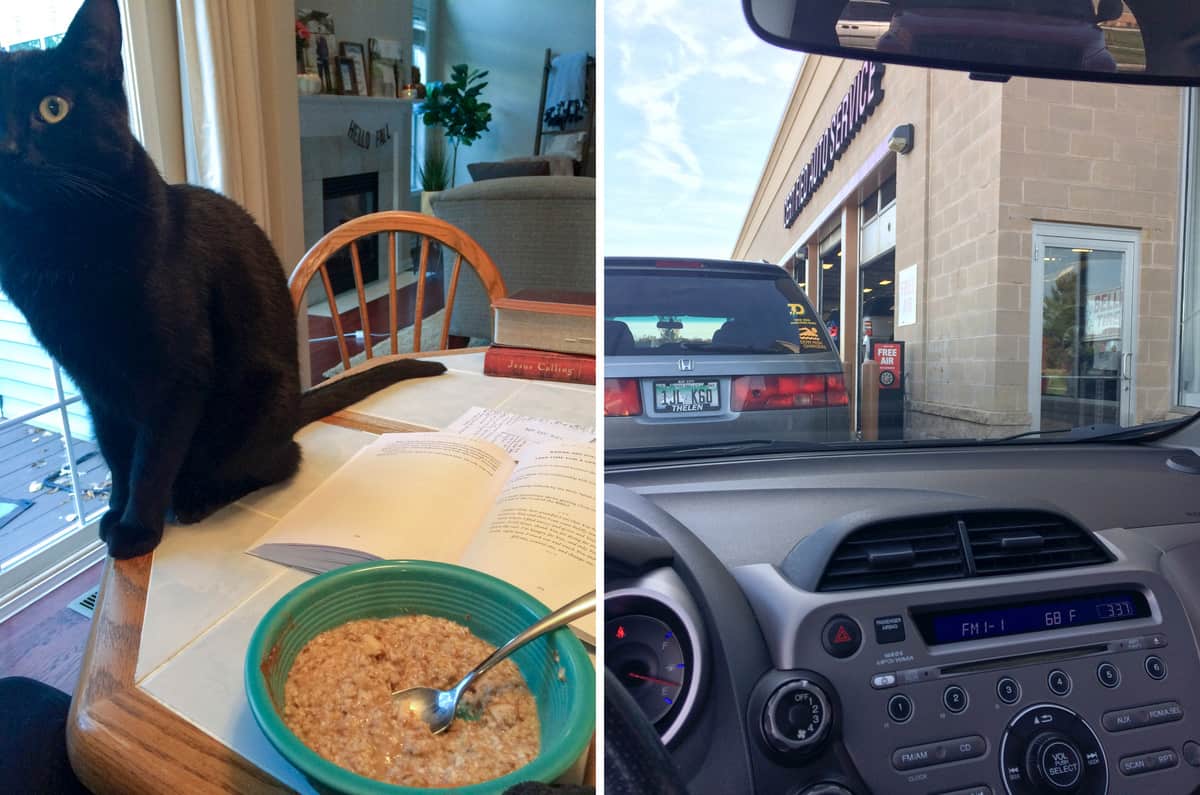 Salsa and breakfast, every morning. He sits so close to me :) The second photo – I finally found where I can get FREE air in our city! This is a big deal because I don't want to pay $1.25 for air.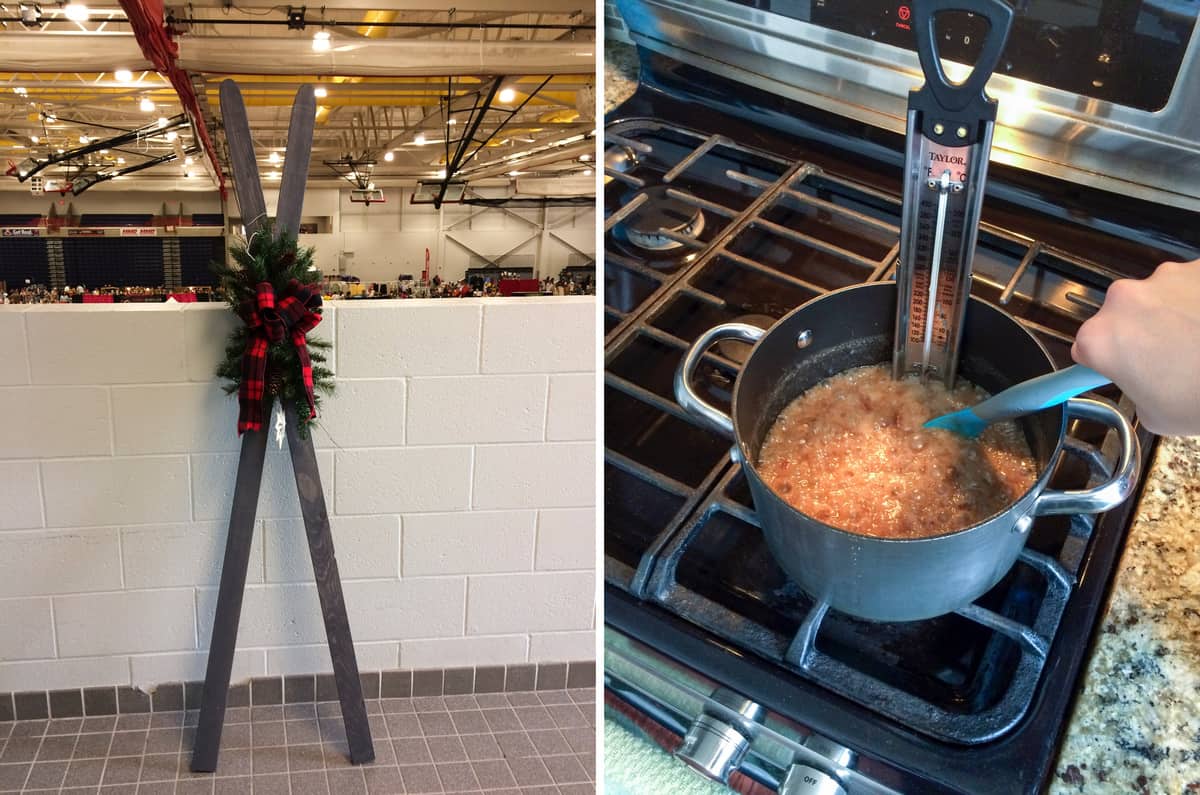 I went to a cute holiday craft market and bought these faux wooden skies for our porch for winter! The second photo – I have been learning how to make pecan pralines. And they are testy. But I am working on getting a blog post together with my tips and failures!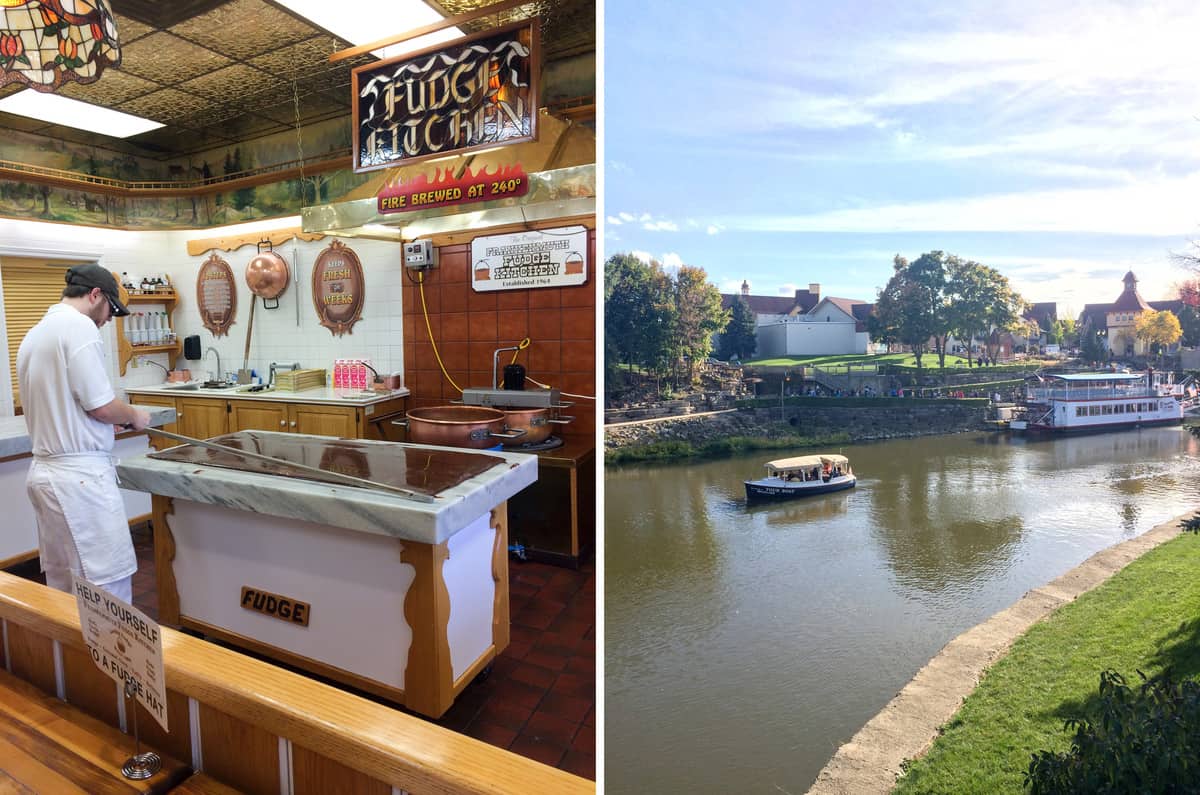 We spent an afternoon in Frankenmuth Michigan with Ryan's mom. It was our first time there and it's such a cute town. Of course we stopped in all the candy stores. It was neat to see them making these large batches of fudge. We're going to have to go again!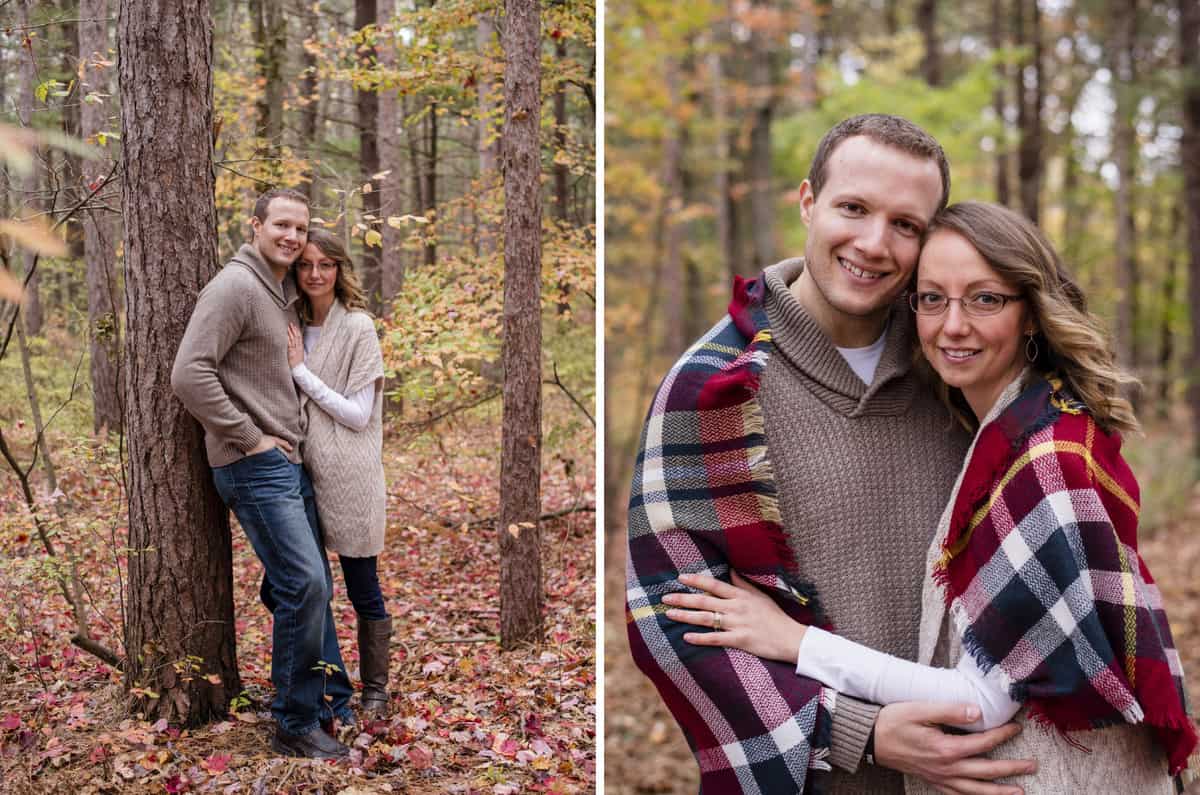 I took portraits for our friends Steph & Neil. They were the first friends we made in Michigan, and we are so thankful that they embraced getting to know us so fast! There session reminded me how much I love taking pictures of people.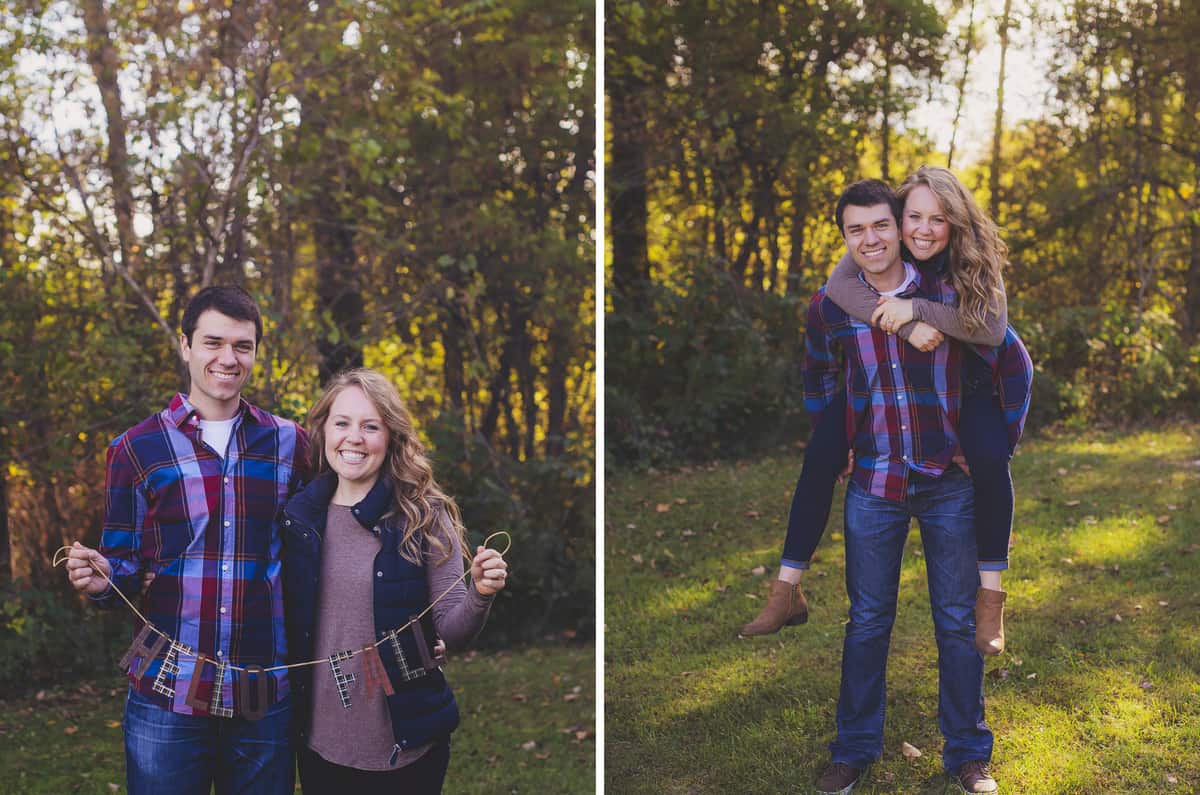 We also got our photos taken in October! Since we're all friends here I am going to tell you that Ryan and I pulled a outfit re-do. Yes, we wore (almost) the same thing we wore when we had pictures taken 3 years ago!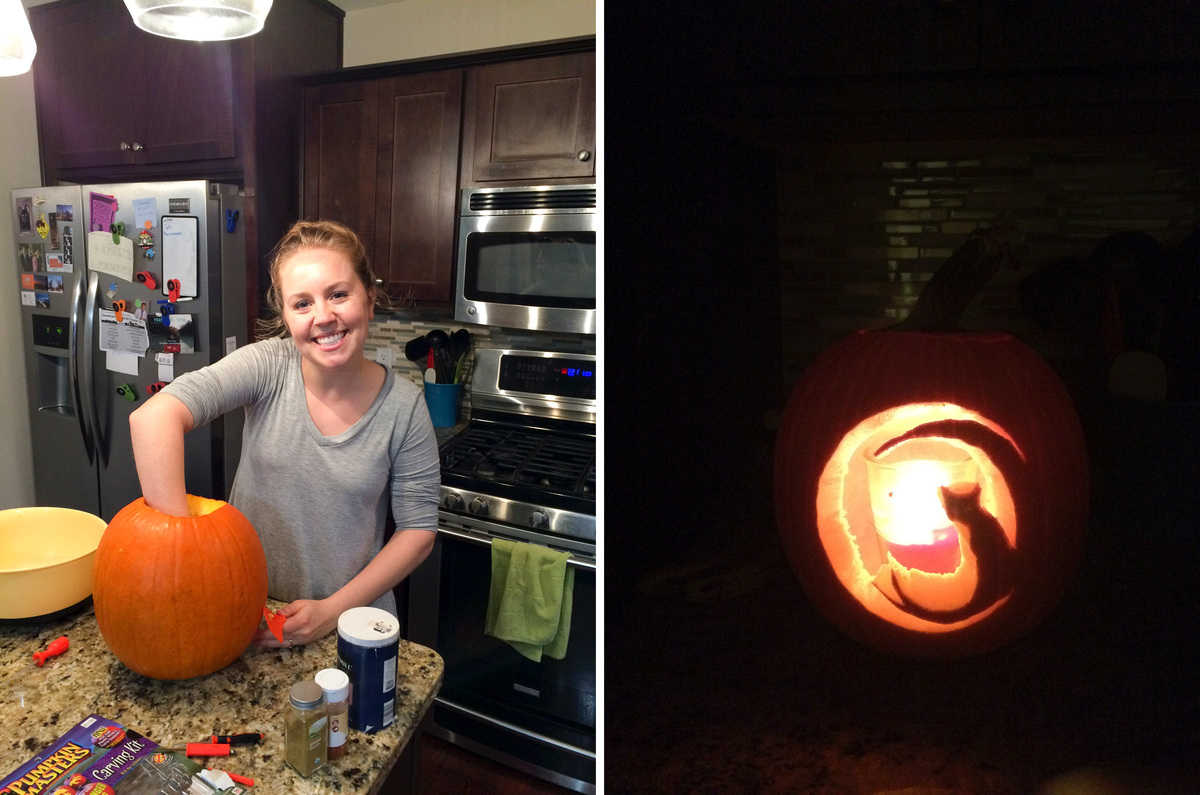 Of course we carved a pumpkin and you're probably not surprised that it was a cat!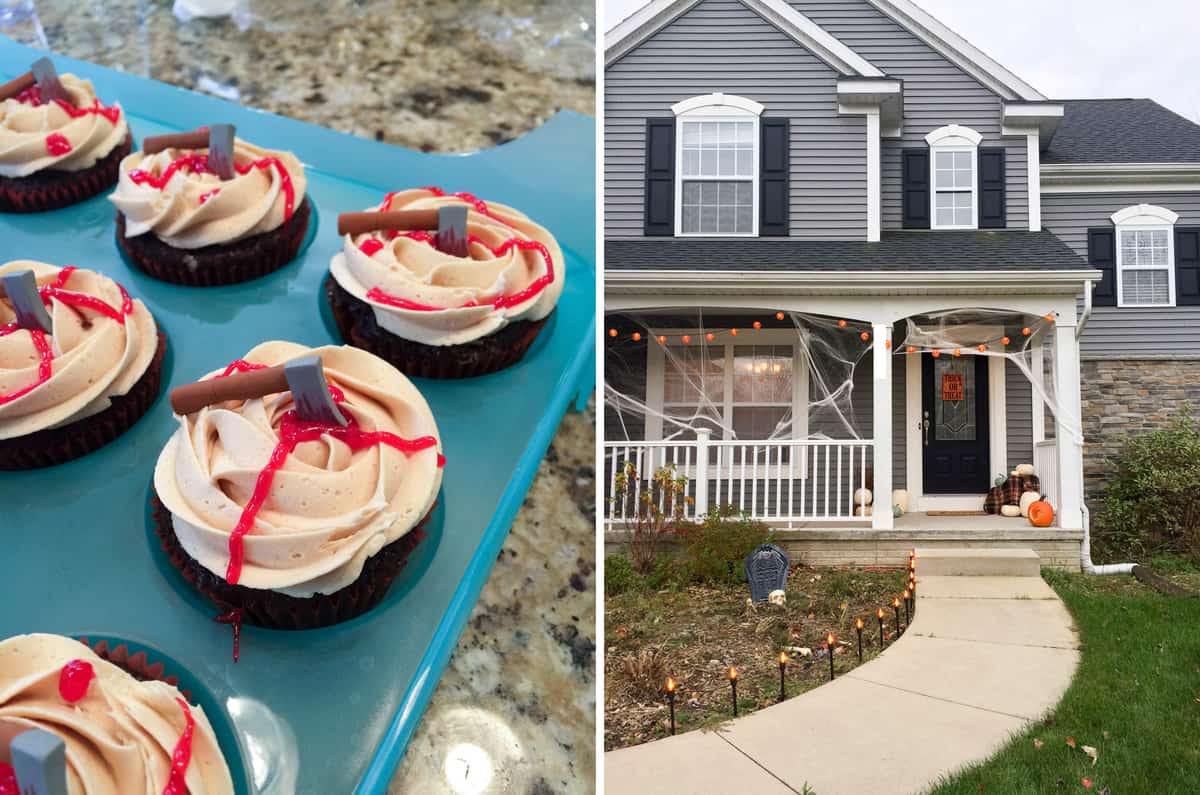 Ryan took a whole bunch of fun halloween cupcakes to work for his coworkers, because halloween is fun to celebrate no matter your age! The second photo – our house all decked out for halloween! I love decorating for holidays and it will be fun to see what we add to our halloween collection each year.
OPENING UP…
October has been really good. It's been relaxing after a hard September. But it's also been productive and busy, in a good way. We tackled a lot of yard work and still have so many leaves to rake in our backyard.
We've gotten more plugged into our church with serving and joined a life group! Our LG has already talked about doing a holiday house decorating contest and I'm all about that!
Things are really picking up with my blog, Santa and I share the same busy season :) I invested in a new camera this month, which seems like a big deal and not at the same time! It's been 4 years since I got my first DSLR. Having a second camera has already come in handy while filming video recipes.
But I've noticed that as things pick up, I've been setting aside less and less time for Jesus. I need to make time with Him a priority because I want to be more intimately connected with Him.
There are certain seasons where I feel like I am just trying to keep this business afloat in my own strength, so I start tending to business matters right away in the morning, instead of spending time praying or in the word.
I need to intentionally choose Him. Each day. He is the giver of life and while I might find temporary happiness with things of this world, only He gives everlasting joy. And that's what I want – I want my life to glorify Him.
——
See our previous out of the kitchen posts.