Out of the Kitchen October 2015
We're back with another Out of the Kitchen post – Here's what we've been up to for the month of October!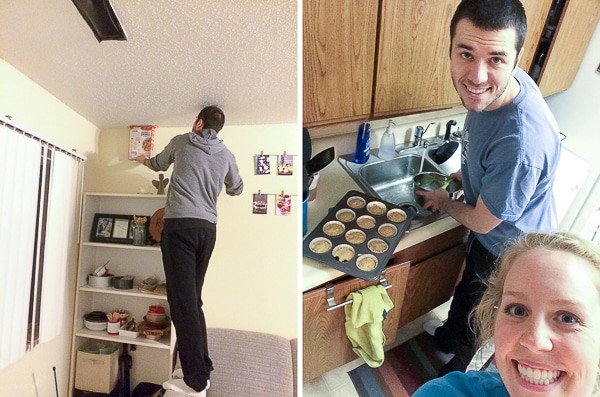 When you find a pregnant spider who's webbed herself into the ceiling, you must take all precautions necessary. I've seen those youtube videos where someone kills a pregnant spider and 500 baby spiders come crawling out.. not happening in my house! Ryan safely removed the spider, wheeew! The second photo – this was a Friday night banana muffin baking extravaganza!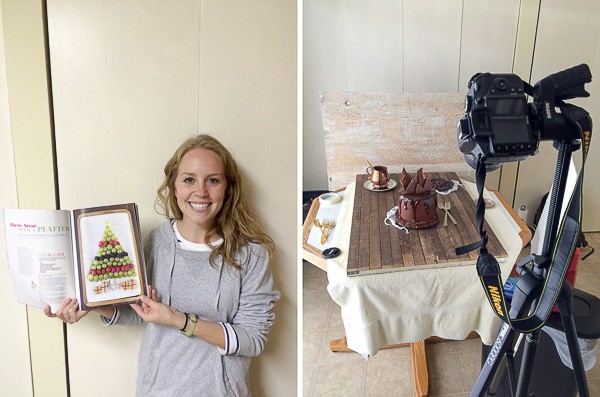 I had a few of my recipes published in the winter issue of Yum for Kids magazine! It was exciting and scary to see the magazine, I felt like the other blogger's images were better than mine, but Ryan reminded me that the magazine must have thought my images were of the same quality as the other bloggers because they wanted them in the magazine. The second photo – I bought new backgrounds from Erickson Wood Works so I tested them out by making and shooting a chocolate chocolate cake. Everything passed with flying colors :)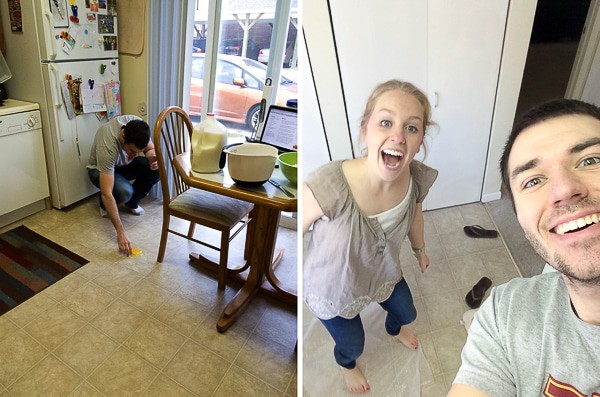 Well well.. Ryan was trying to clean up this egg on the floor without me knowing! I walked by the kitchen and he said "Don't come in here!".. well naturally I want to see what's going on. I guess he set the egg on the kitchen table, it rolled and bounced onto the chair and then onto the floor, haha! The second photo – when you have tons of bubble wrap, you have a stomping party!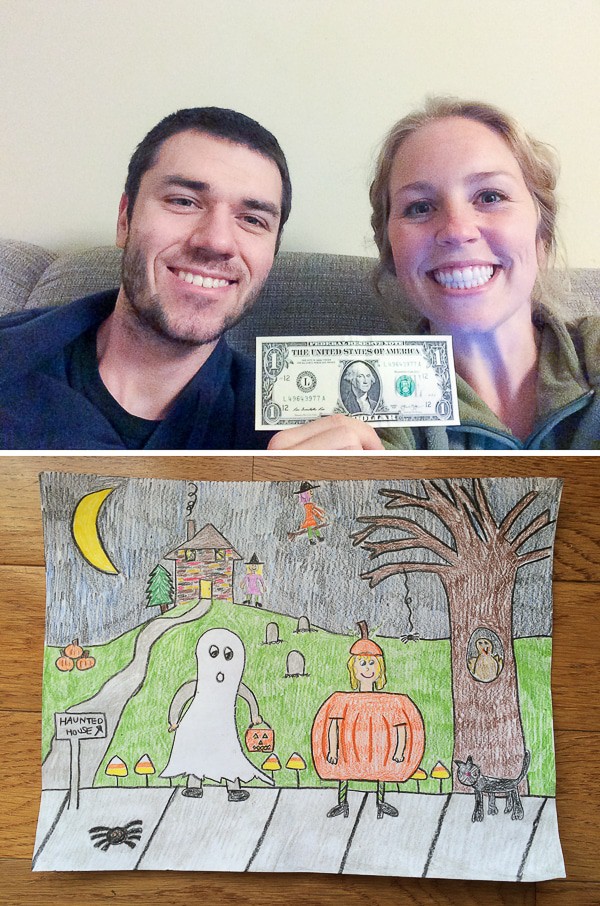 The top photo – we sent this photo to my family and I think we gave them the wrong impression.. pretty sure they thought I was holding up a $1 bill because that meant I was pregnant with one baby! WRONG! We're holding up the dollar because it's the only dollar we have left now after paying off our massive college loans!!!!!! Back in the summer, we decided that after we paid off our loans we would get a kitten. So we did! The bottom photo – every year I like to make a halloween drawing for my nanny kids – what do you think? You would pay money for it? hahaha.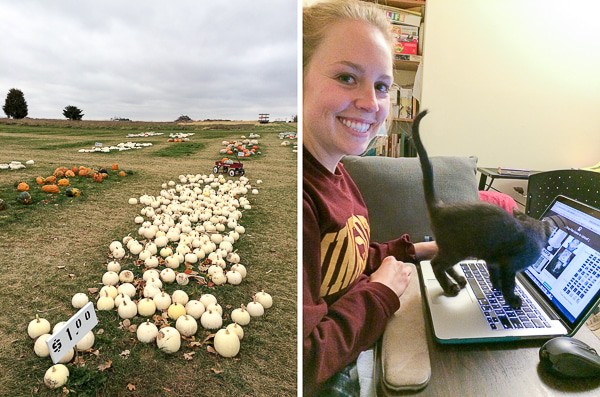 We went to this local pumpkin patch owned by a family of farmers. All of the money earned from selling the pumpkins goes towards their kid's college! Maybe I should start growing and selling pumpkins to help our future children. The second photo – our celebratory "we paid off our loans" gift to ourselves.. Salsa the kitten! I can't get any work done because he likes to sit on my keyboard.
Here's a good picture of the fur ball..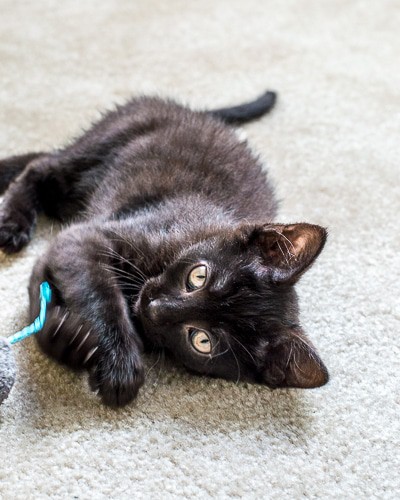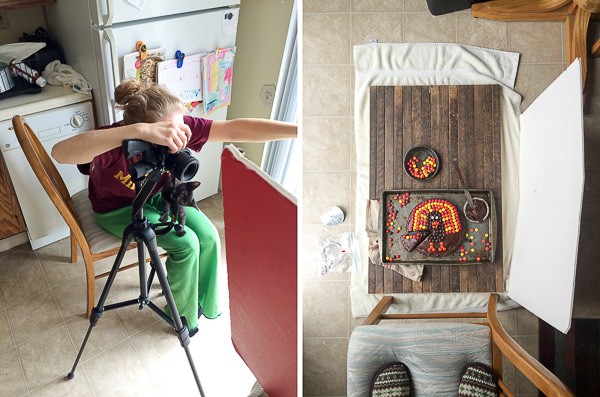 Salsa is helping me photograph, which his version of helping is more like chewing up my camera strap.. mauahahaa. The second photo – sneak peek at a thanksgiving dessert! I love making turkeys out of food!
Getting more personal..
Last month in our out of the kitchen post I shared that I've been experiencing anxiety.
God is really opening up my heart. I don't think I've ever been this vulnerable about what I'm going through, in person with friends and family and here on the blog. Something that God has laid so heavily on my heart is that fear and suffering breed in loneliness and in the quiet. There is power in exposing your fear. There is power in sharing with others what you're going through. There is power in asking for prayer.
"God wrote suffering into our stories and wants to redeem it for his glory. If we stop shaking our fists at him, we could possibly sit down and see we are running from a life in flames toward a great purpose – one that could never exist without the flames." -Restless by Jennie Allen
Everyday I'm planting myself in God's truth. He is in control. Some days it's easier to believe, but I'm learning that Jesus inhabits suffering. He suffered, immensely. Jesus asked God to take away his suffering, but Jesus also said, "yet not my will, but yours be done." Those are the words coming out of my heart. Instead of asking God to take away my suffering, I'm asking for more of Jesus.
Friends, will you be praying for me? Pray that He would give me the courage to be authentic, that He would give me opportunities to work through the things that make me anxious, and that He would cast out any lies.
How can I be praying for you? E-mail me! For Real! thefirstyearblog@gmail.com – I would LOVE to pray for you!
—
See our previous out of the kitchen posts.