Out of the Kitchen November 2017
WE'RE BACK WITH ANOTHER OUT OF THE KITCHEN POST – HERE'S WHAT WE'VE BEEN UP TO FOR THE MONTH OF November!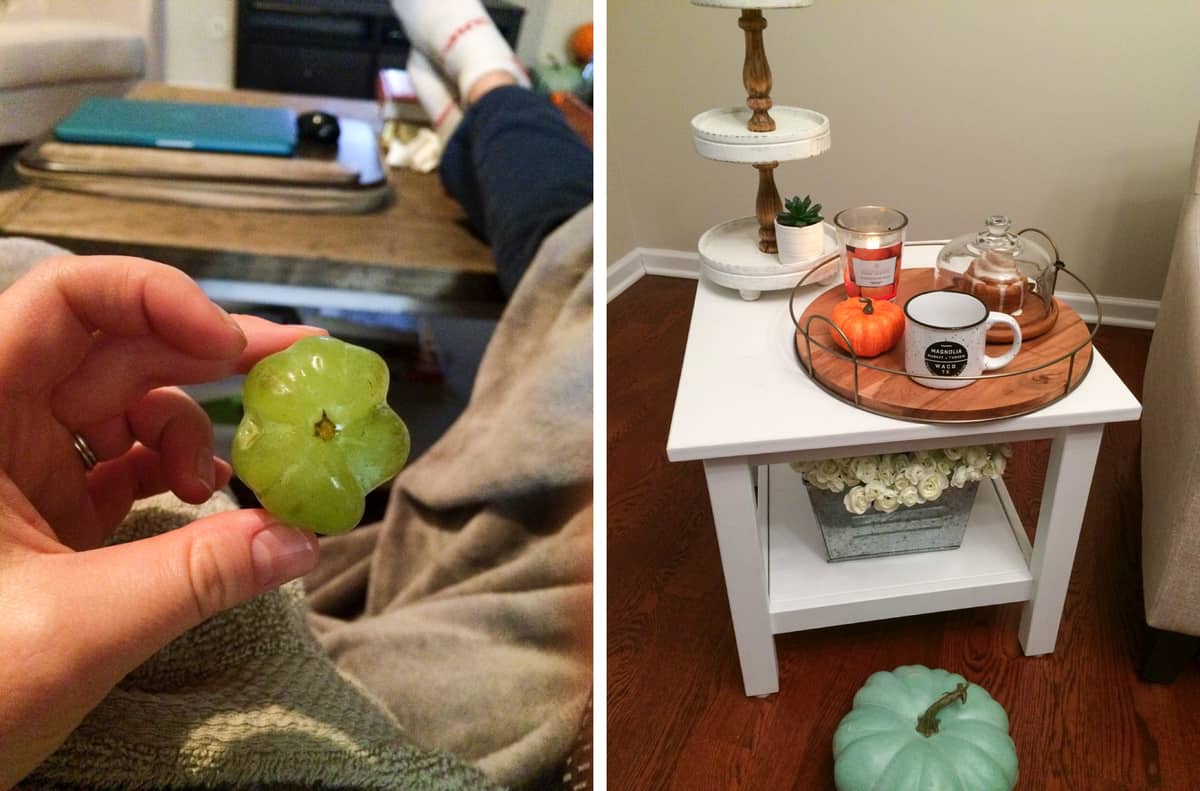 How strange is this grape? It looked like a pumpkin! The second photo – it's been fun to play around with decorating our house. I like to rearrange things, but for a few weeks we had a little sitting area with some fall decorations and pumpkins. Our house still is pretty empty, but in time!
This one was a big deal for me – I moved all my video filming equipment into my office and I'm loving it! It's nice to be able to leave it set up and while not filming in the kitchen is kind of challenging, it's working out for now! The second photo – Salsa laying on my mouse.. in the sun of course! Oh and we got a new kitchen table, woohoo!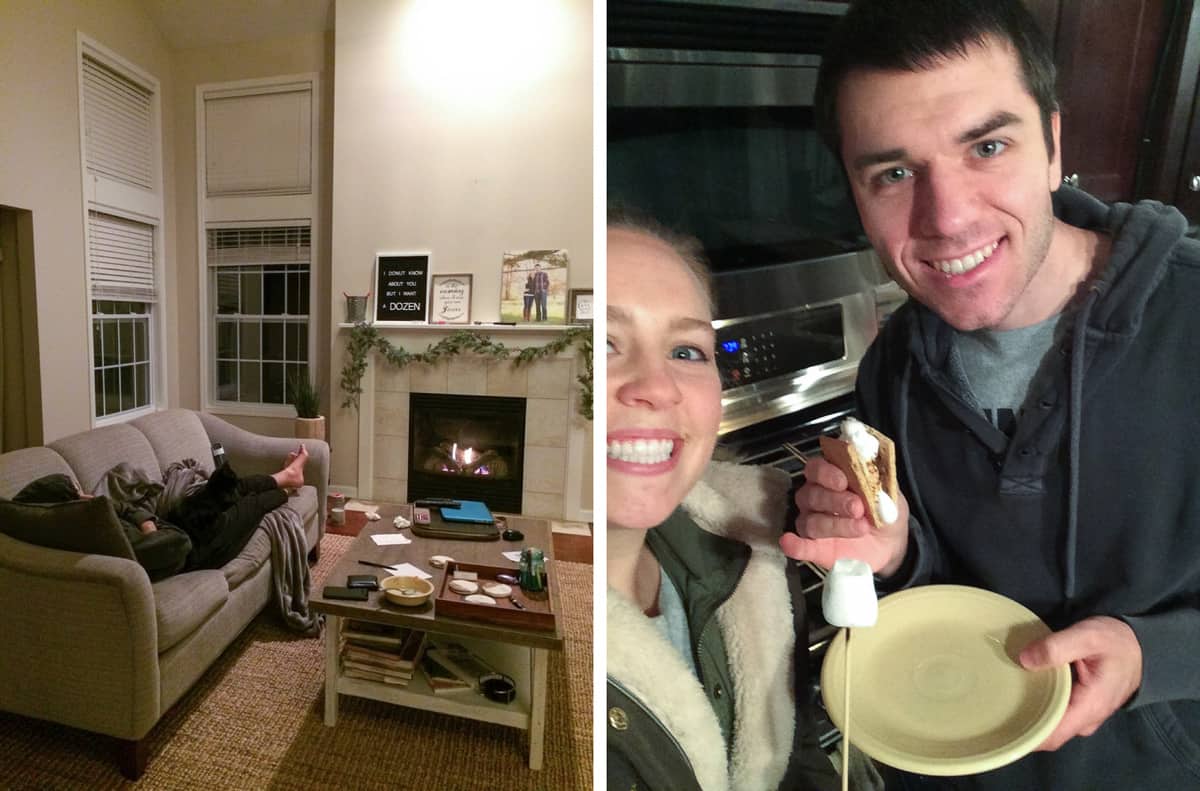 He's hard to see, but Salsa is curled up on Ryan's lap, and both of them are sleeping. I couldn't bare to wake them up so Ryan and Salsa slept the whole night on the couch together. The second photo – the perks of a gas stove mean indoor s'mores!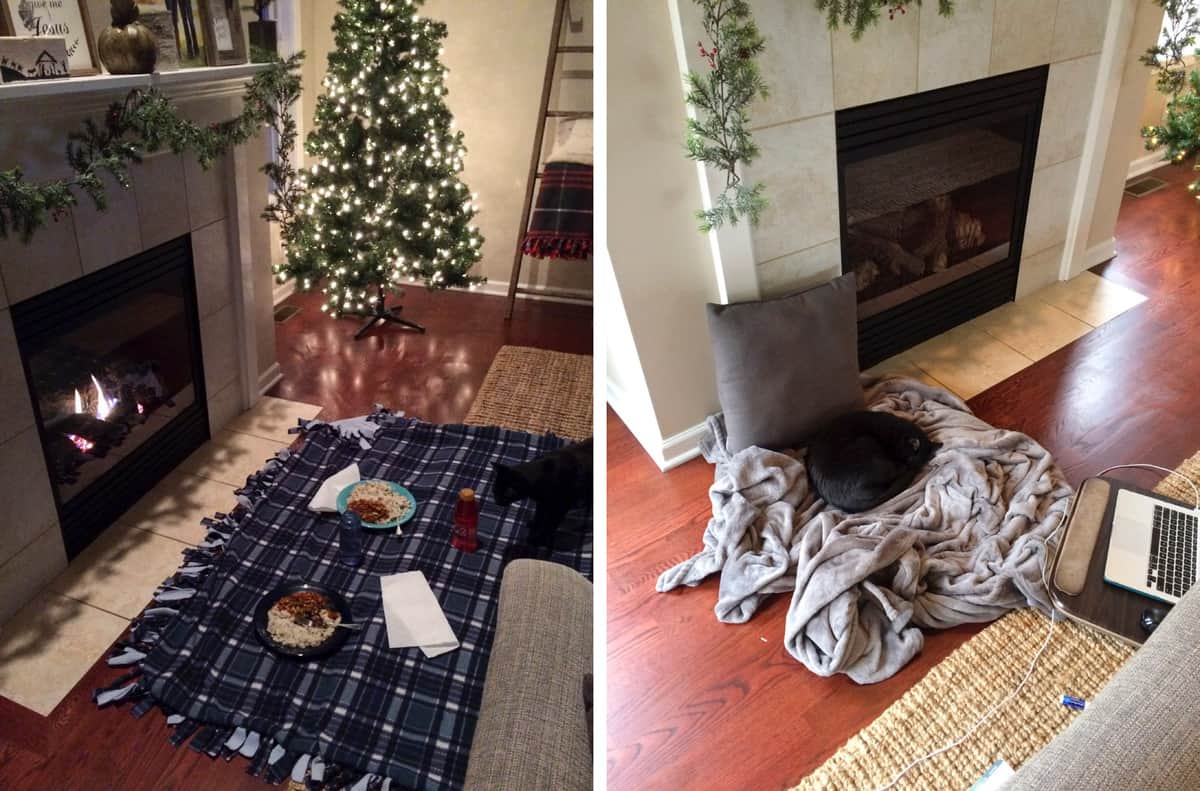 A little impromptu dinner date in front of the fire. The second photo – Salsa stole my work spot in front of the fire. Common theme.. we all like the fireplace.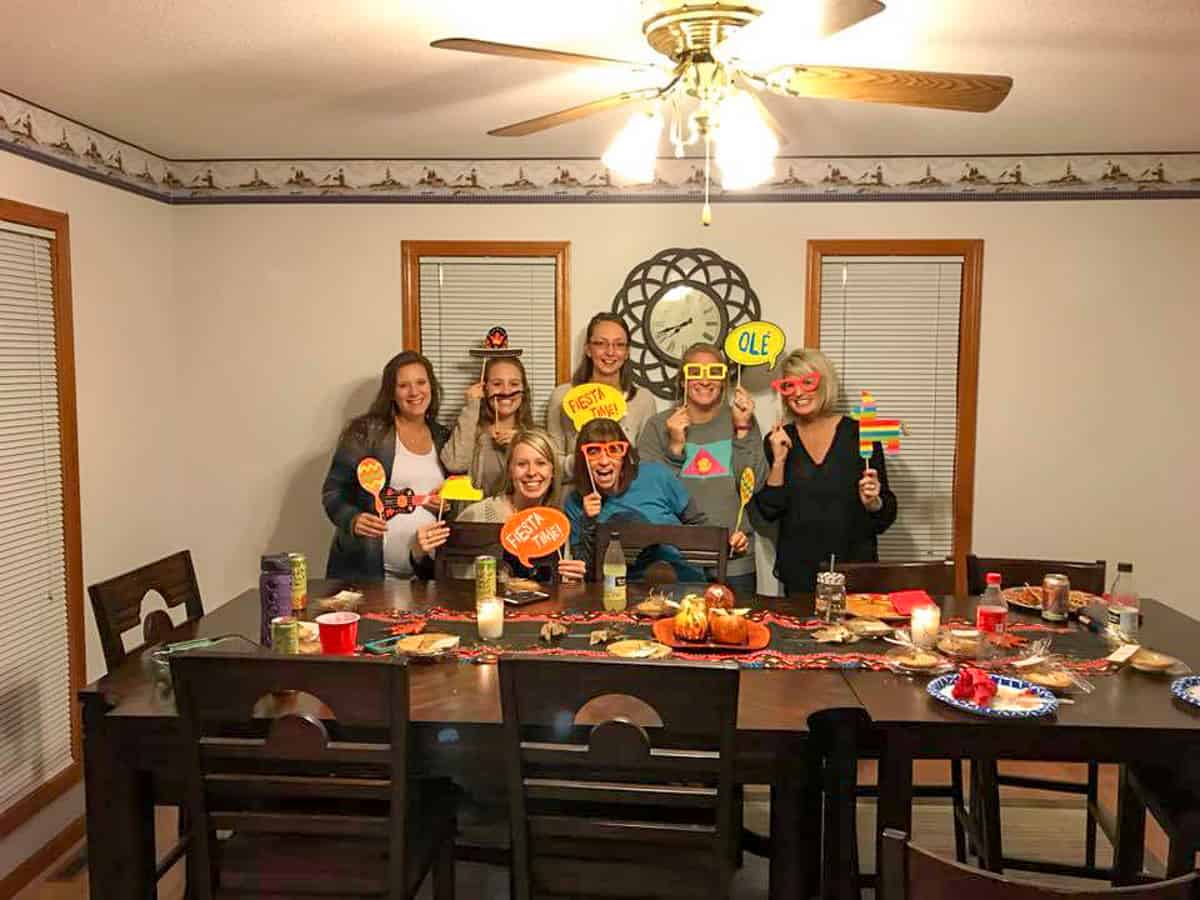 Our life group celebrated Thanksgiving with a fiesta! I've never seen anyone turn down a taco :)
Behind the scenes photo from this year's gingerbread house tutorial. Every Christmas growing up we would make gingerbread houses, so it's fun to continue on the tradition. The second photo – Ryan and I saw Elf the musical. It's always fun to see a live action play – at least in my opinion (!!) Ryan doesn't feel as strongly!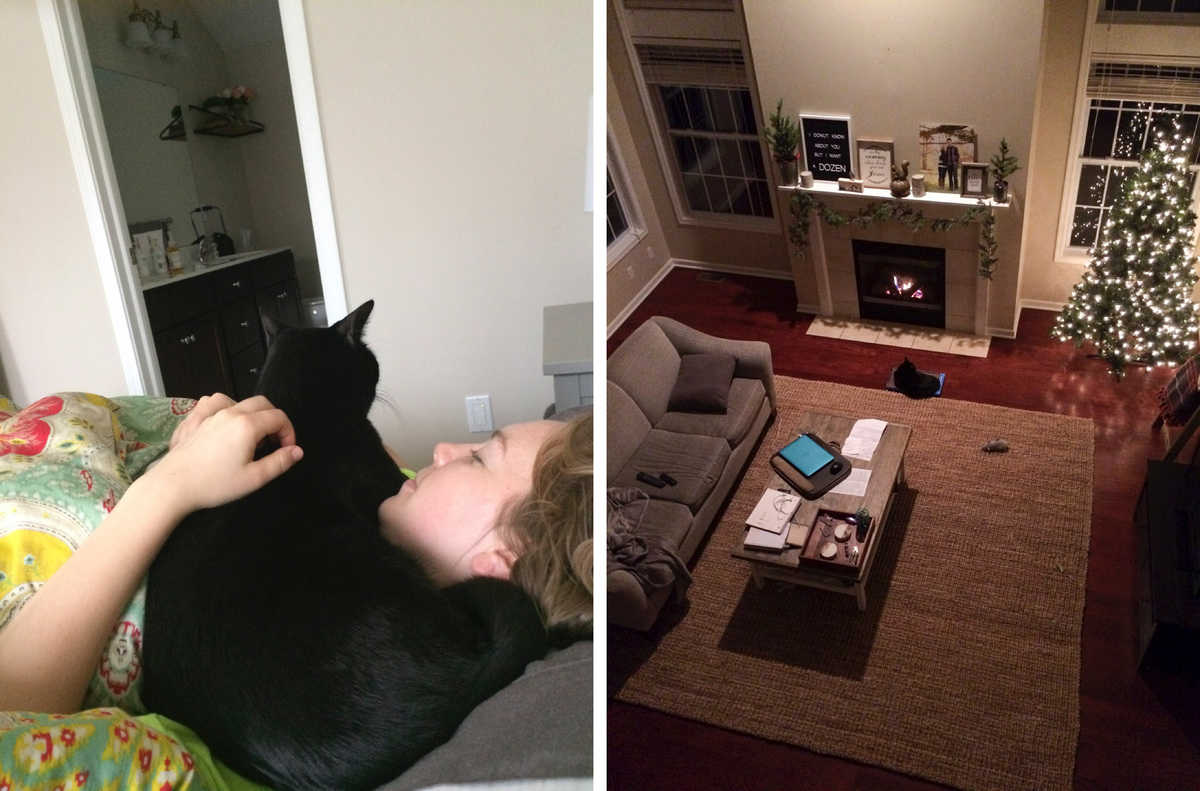 I finally got a good photo of how Salsa sleeps on me – right across my neck! Sometimes it's really annoying but I'll still take the snuggles. The second photo – nighttime photo of our living room with cat cozy in front of the fire.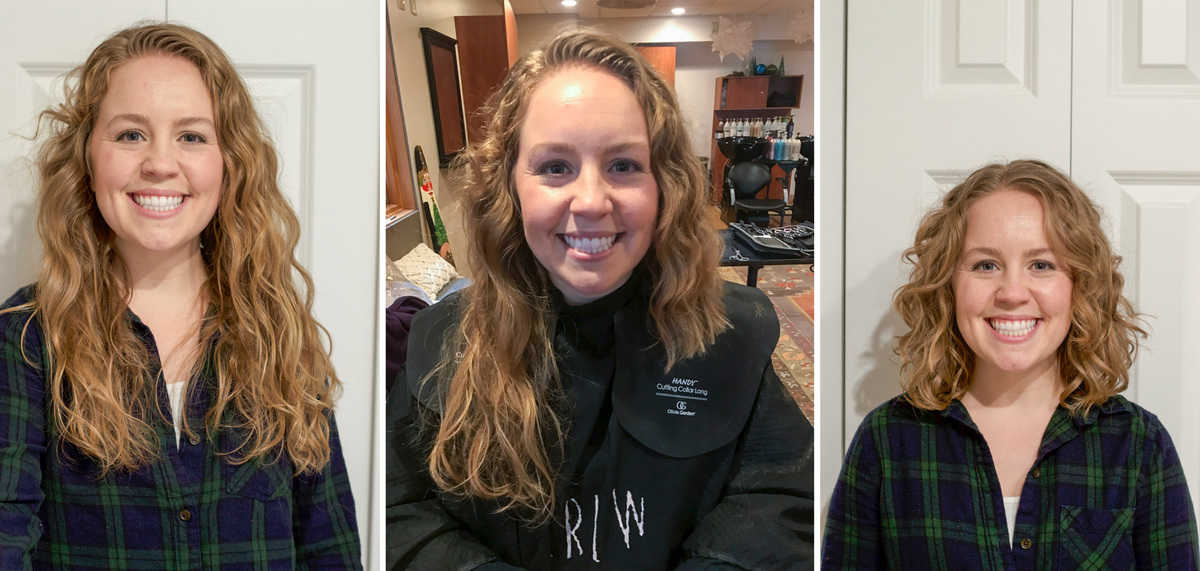 I was finally brave enough to get my hair cut short!! I've been talking about doing this for years, and finally got the courage to go so once I found a stylist who's certificated in cutting curly hair. I was REALLY nervous when I was in the chair, but I'm glad I took the plunge! I plan to keep it short for now, and maybe eventually I'll go shorter?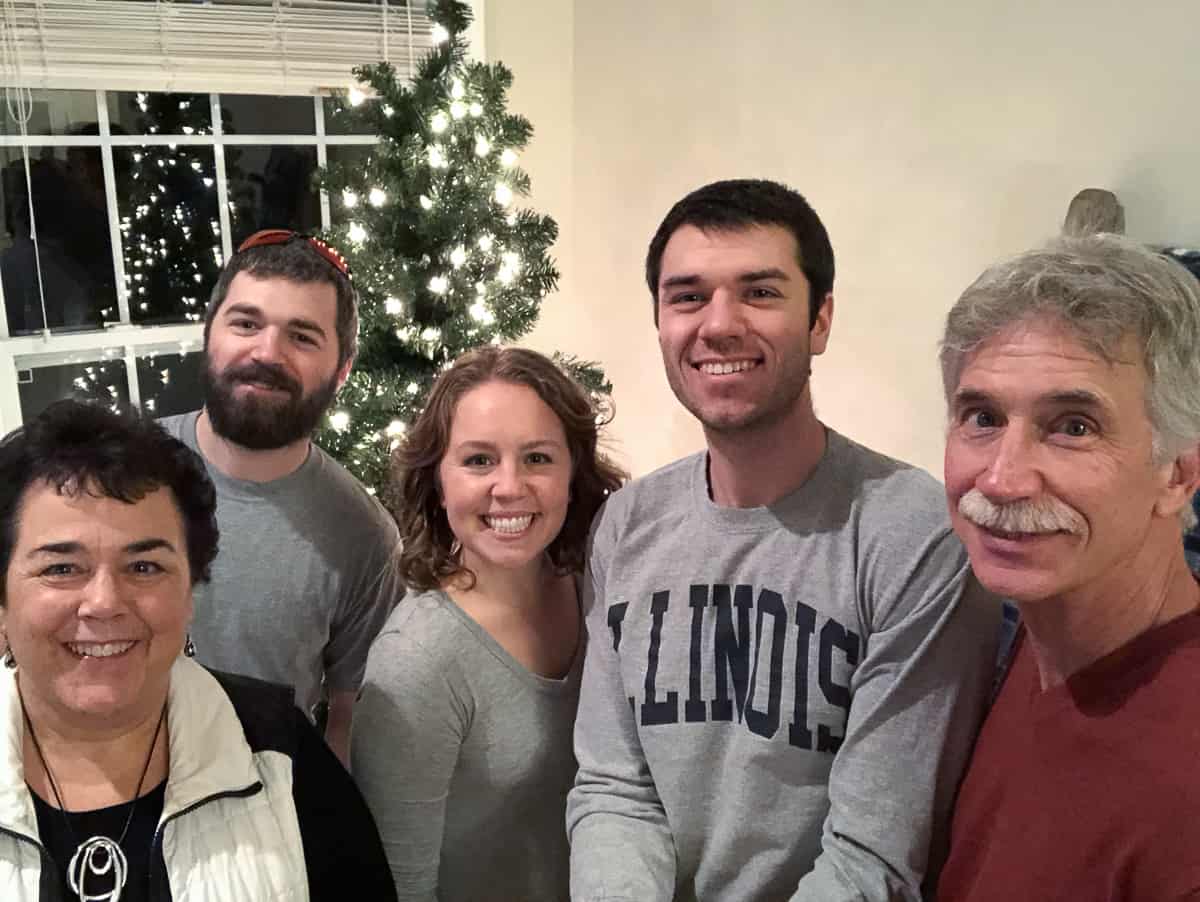 Ryan's family was able to visit us for Thanksgiving! It was nice having the whole gang together.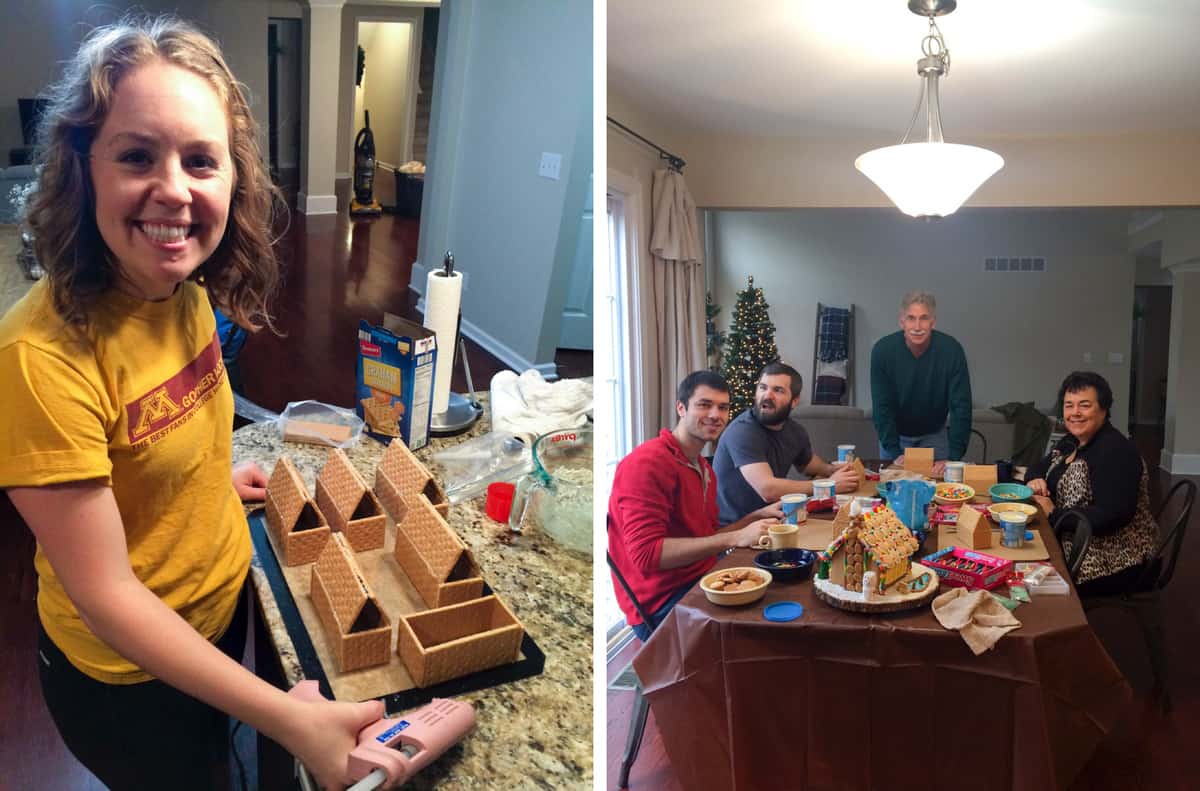 Prepping all the gingerbread houses. And yes, I hot glued them together because we don't eat them and it's SO convenient. This is a tradition that my family does so it was really fun to be able to share that with Ryan's family. And everyone got really into it!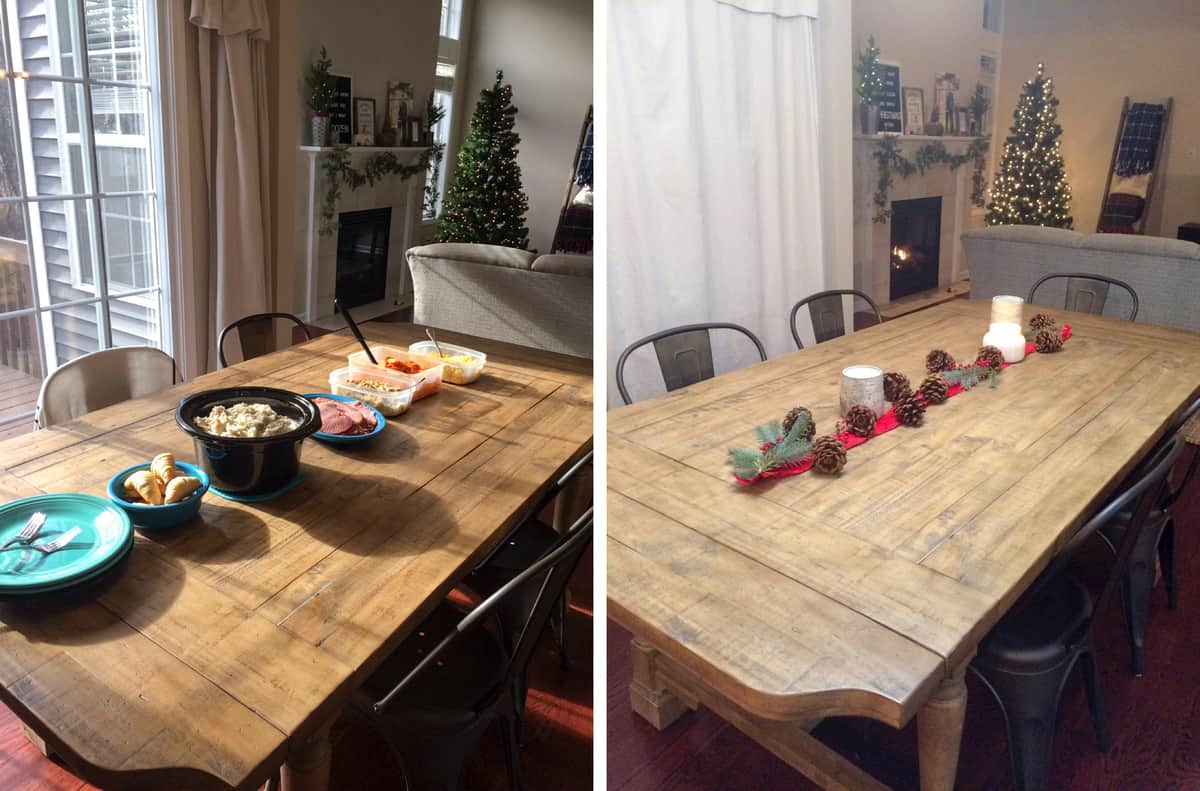 The photo on the left shows our Thanksgiving lunch. The photo on the right shows our Thanksgiving dinner. LOL. I put more effort into making it look nice and I didn't use plastic containers as serving dishes! I even went outside and cut off a few pine branches and prickly red berries.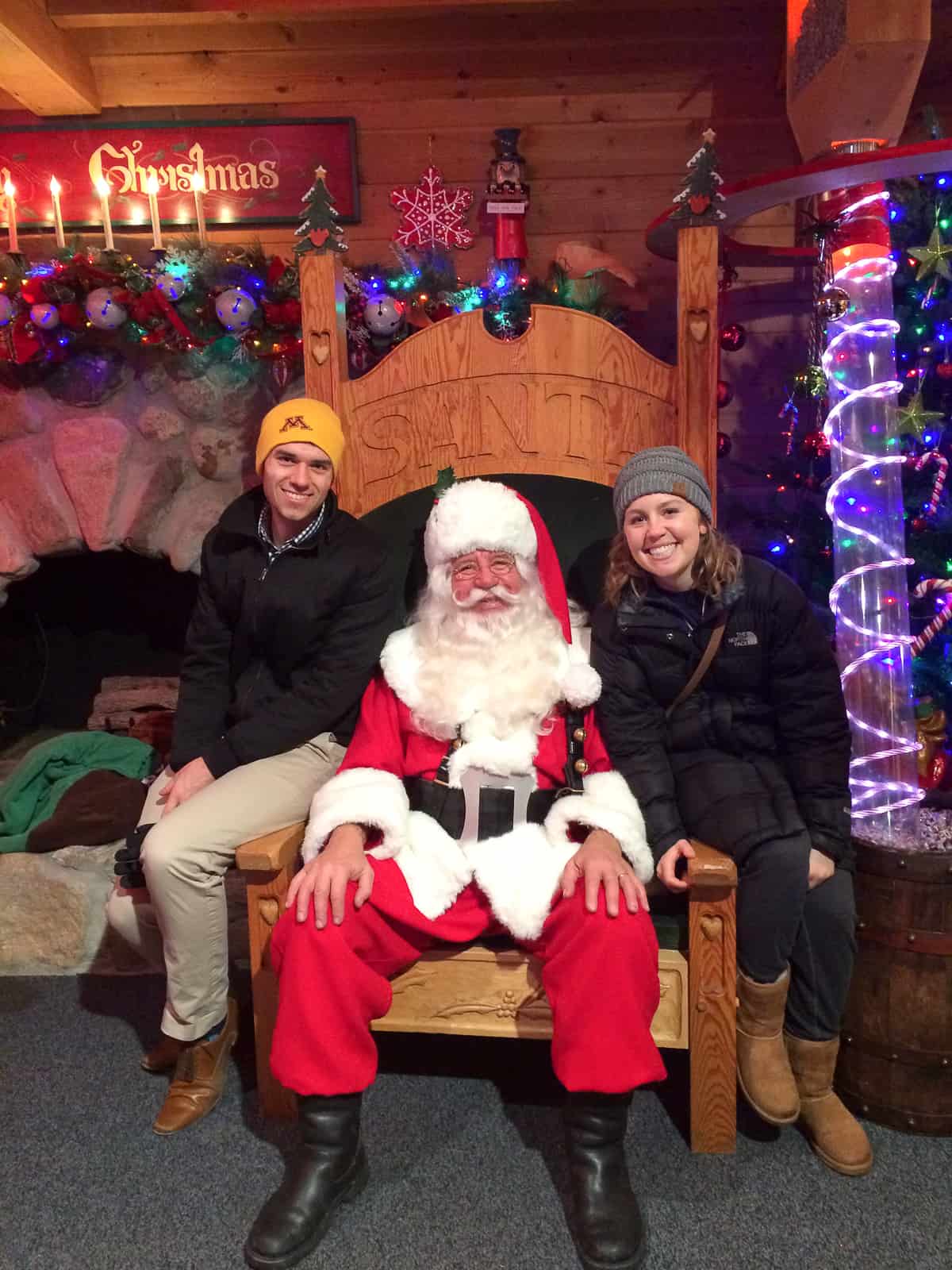 And we saw SANTA! My sweet husband waited an hour and a half in line with me. Bless his heart. I was surprised that Santa still asked us what we wanted for christmas :) And I am pretty sure that is 100% real hair!
OPENING UP…
I actually walked away from my computer for a few hours because I didn't really want to write this portion of the post today. I think it's because I'm not 100% sure how to communicate what I'm feeling and it's difficult to admit when you're feeling lonely, but here's a portion of it.
November was the 6th month mark of living in Michigan. I can't believe it's been half a year. I can't believe it's been 6 months since I've seen some of my best friends in Illinois. I miss being a part of their weekly lives so much that if I think about it too long, I'll cry. I miss being in community with people who can ask you pointed questions about your life and offer to pray for you without you even needing to explain what you're going through.
Because some of the newness of our move has worn off, I feel like I have this expectation that I should be fully adapted and settled into my "new" life. And it's especially hard for me to be patient when it comes to forming deep connections, because I had those connections and I know how important and life giving they are. So I find that I'm judging myself for not having made more friends or having deeper connections. And in general I feel sad because I'm a person who thrives in community.
Don't get me wrong, we have great people around us but these friendships still seem so new. It's like I want to have a friendship that's 5 years old and deeply rooted, but that's impossible when we've only been here for 6 months. I know it will come in time.
So that's part one, I want deep friendships.. and I want them now.
Here's part two – my desire to have strong friendships is even more amplified by the fact that we don't live by family and it's the holiday season.
It's easy to have tons of holiday plans and even feel overwhelmed by the commitments when you live close to family. But, we live 12 hours from family in a new-ish city and it feels like every one around us has family and friends to spend this season with.
Living away from good friends is hard, but living away from family AND friends during the holiday season is harder.
I think it's hard for people who live by their families to understand how lonely the holiday season can be for those of us who don't have family around.
Someone at church asked me if we have a lot of christmas activities going on, and instead of honestly answering the question, I deflected, because the real answer is no. I feel like many people get caught up in their own plans and their own family traditions and they forget about those of us who don't live by family.
Growing up my mom would always extend thanksgiving and christmas invitations to anyone. Friends, friends of friends, distant relatives. There was one year she invited the grocery store clerk who was checking us out and I remember feeling a little awkward at the time. She didn't end up coming, but I now appreciate my mom's heart and her willingness to make others feel included during the holidays, regardless of who they were or how we were related.
Part of me just wants to wait around and hope we get invited to join someone's family for christmas.. but maybe it's my turn to be like my mom. I want to be the one to extend invitations to those in similar situations, to give people like me a place to celebrate the holiday together. Christmas isn't just about spending time with family, it's about spending time with people in your life who want you in theirs.
This conversation isn't just about Ryan and I.. I can guarantee that every single person who reads this has someone in their life who could use an invitation to christmas.
And just because we need an invitation to christmas doesn't mean we're weird or strange people. It simply means that the reality our life is living away from our families right now. And sometimes going home for christmas isn't realistic. We want to do all the christmas-y things, just like you, but sometimes we need someone to do them with.
This season I challenge you to choose to be a family that's inclusive, not just a family that only includes family. It will mean so much to those of us who don't live near family this season to be invited to spend Christmas with yours.
_____
See our previous out of the kitchen posts.