Holiday Gingerbread House
Get some inspiration for your holiday gingerbread house decorating with our gingerbread house tutorial and VIDEO!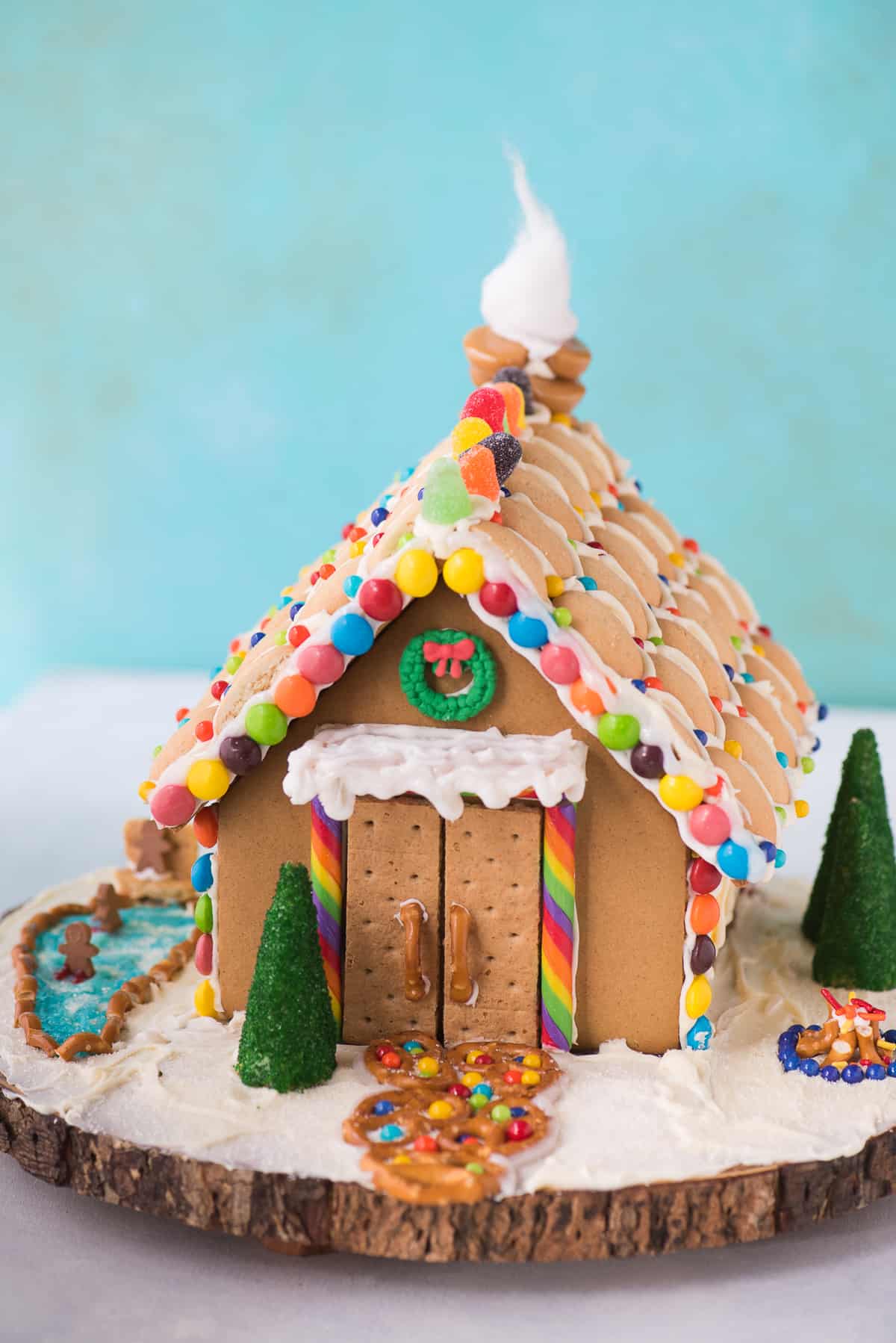 I'm partnering with Wilton to show off my gingerbread house decorating style and to inspire you to decorate your own!
Today's post is a little different, there is no specific recipe, instead I have a tutorial for how to decorate a gingerbread house!
I grew up making gingerbread houses each Christmas. It was one of those holidays things that I looked forward to each year.
During my elementary and middle school years, my family made a big deal out of this gingerbread house making. We would invite our teachers and their families, as well as friends! We would all eat dinner together (for some reason I remember ribs specifically) and then we'd get to the decorating.
There would be tons of tables set up all over the house, filled with containers of different types of candy, frosting bowls, and washcloths.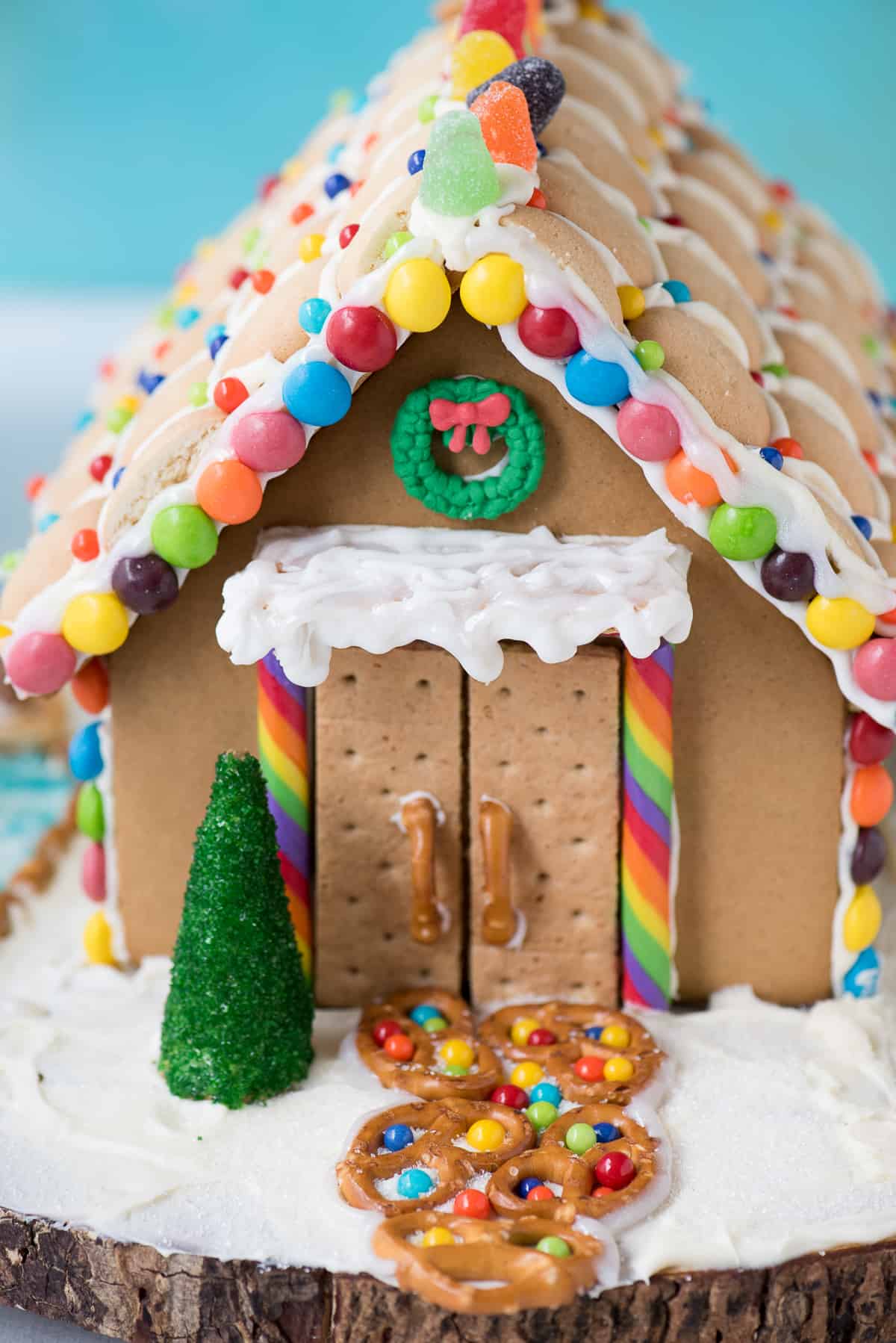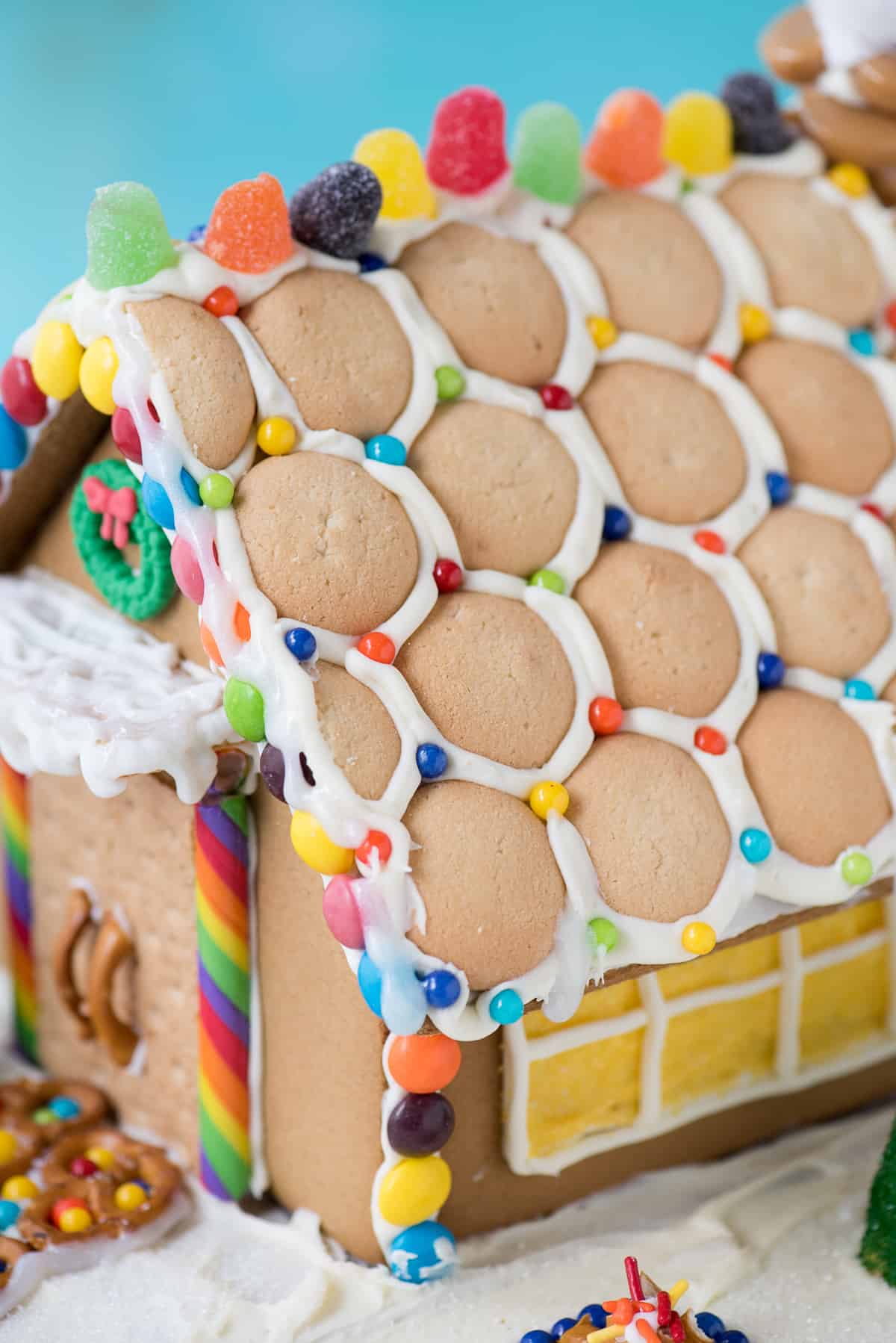 We would build the gingerbread houses in advance, so they would be set and ready for decorating. Every single year we would build them the same way – with an empty butter box, graham crackers, and frosting.
We also had a couple signature items that we would work into our houses – like ice skating rinks made out of aluminum foil, chimmeys with a wisp of cotton ball smoke, and ice cream cones turned into christmas trees.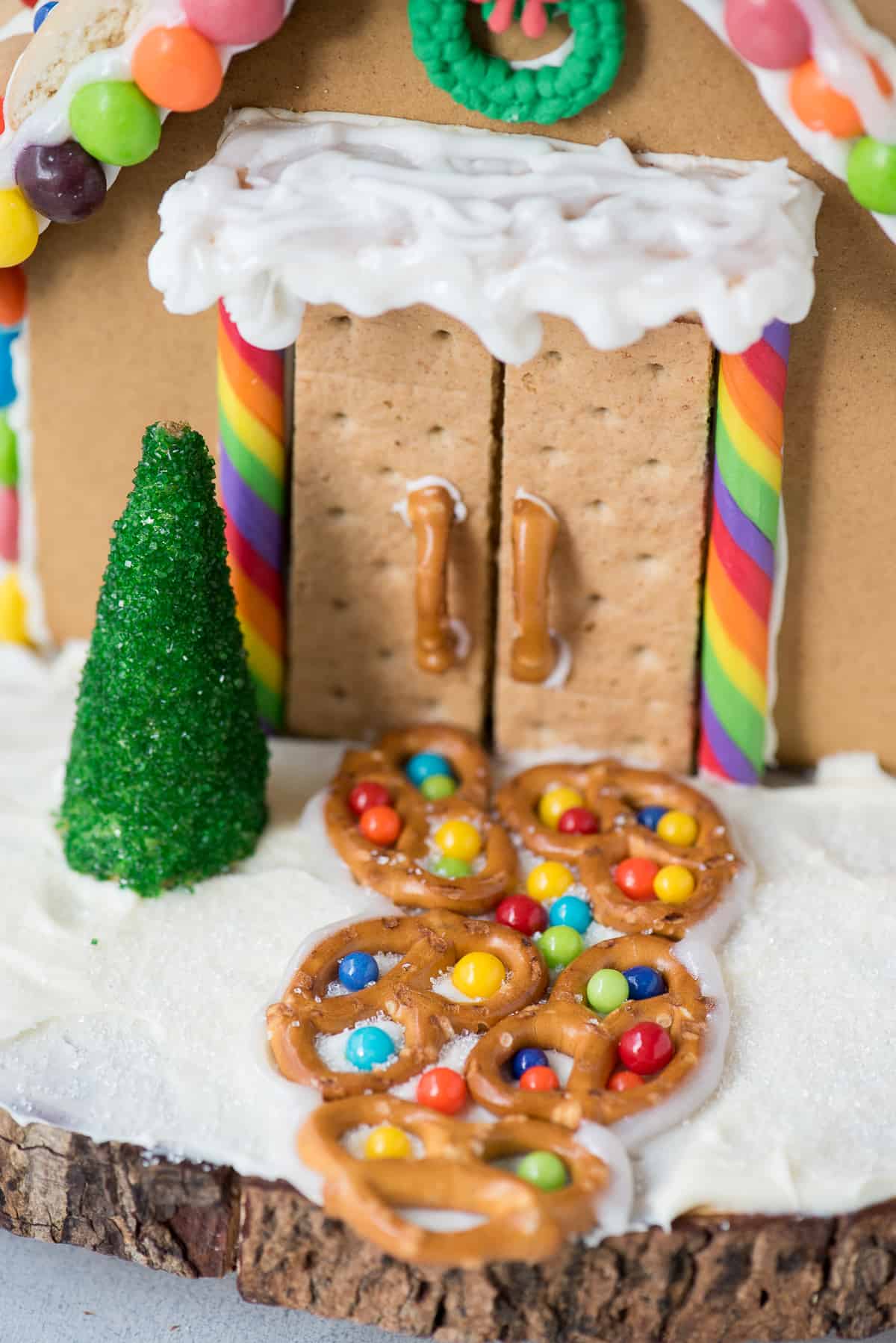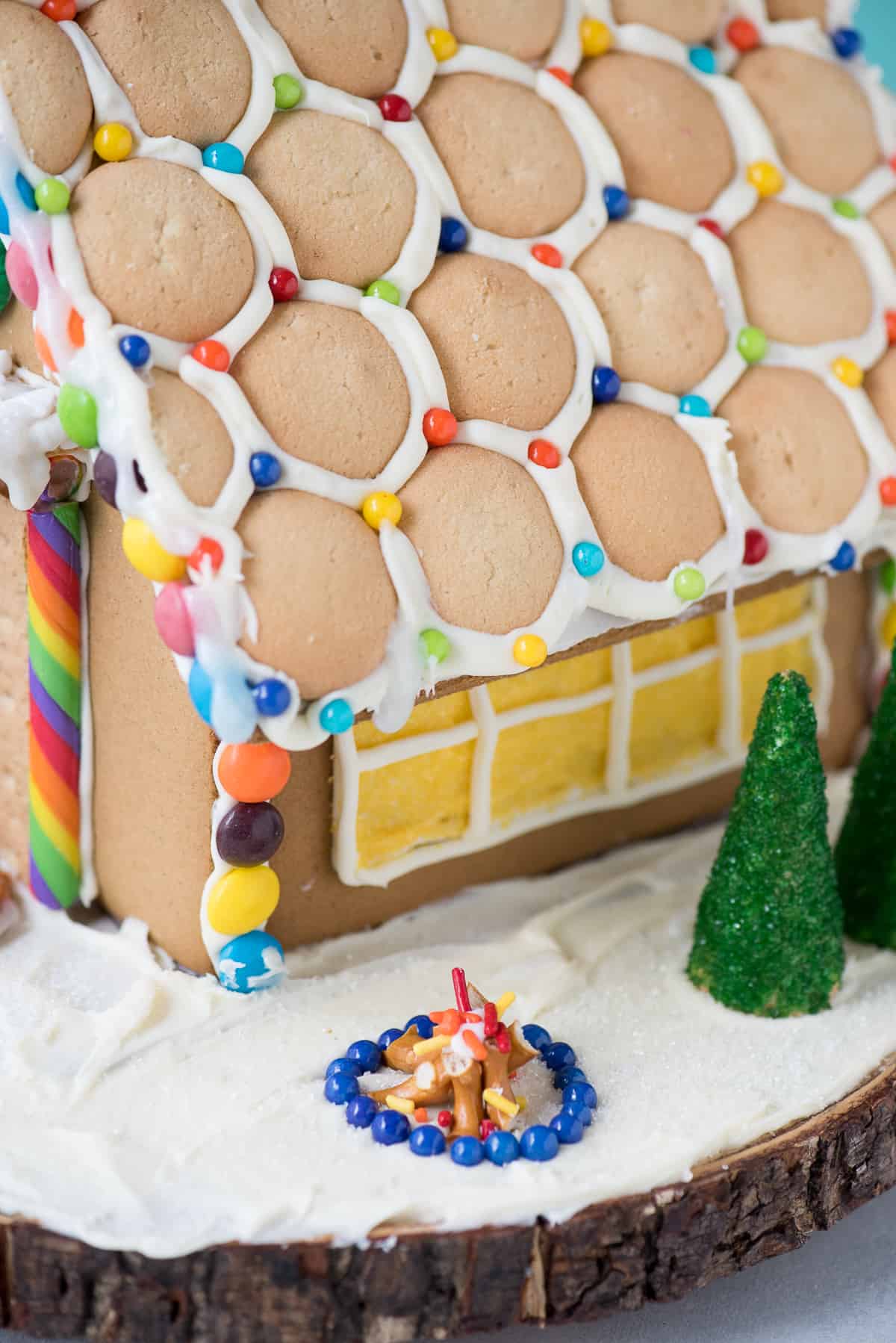 As we got older, schedules got busier and sometimes we wouldn't decorate houses until Christmas eve or Christmas Day, but we always seemed to fit it in!
It's a tradition that Ryan and I have carried on, and I hope to share with our kids some day!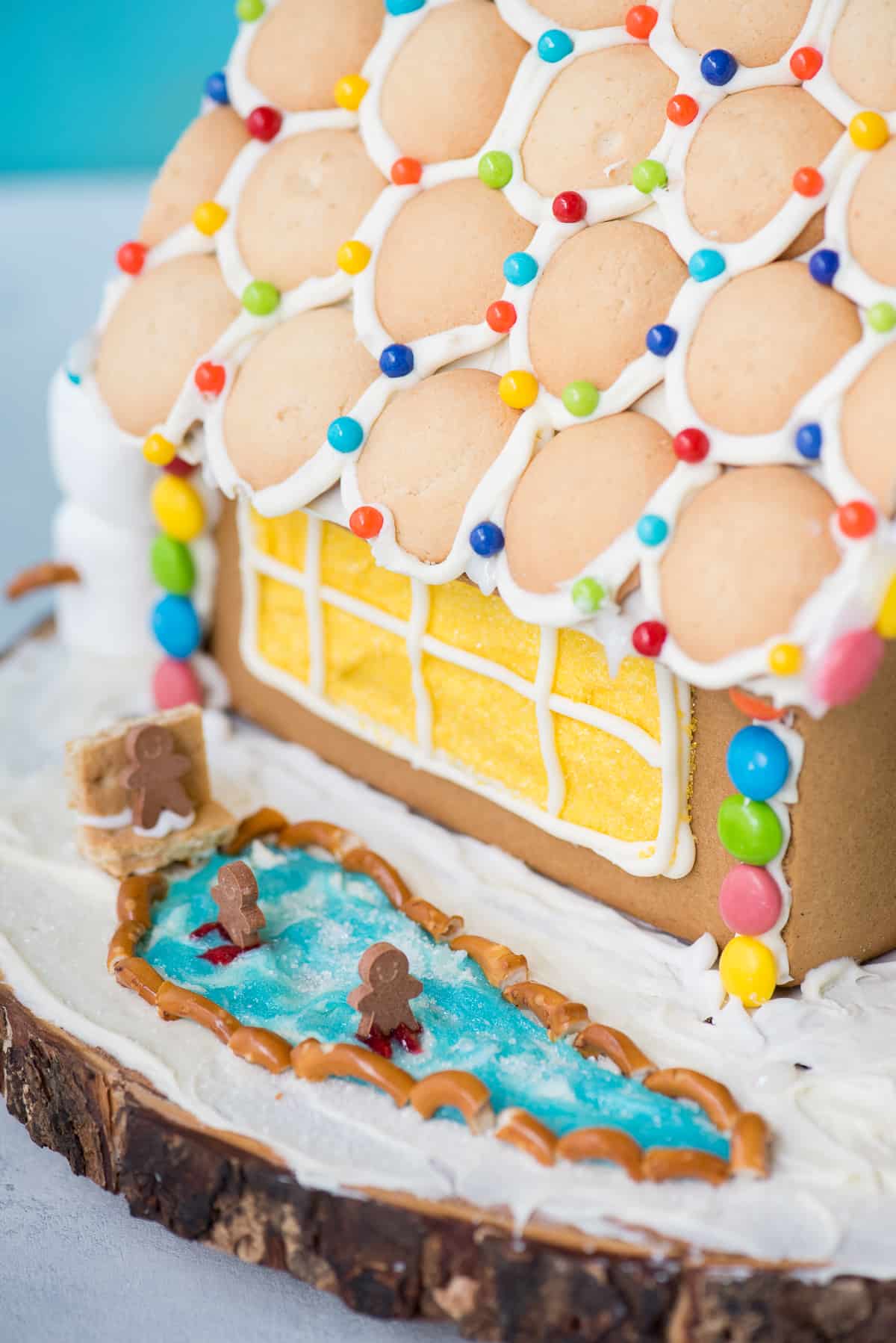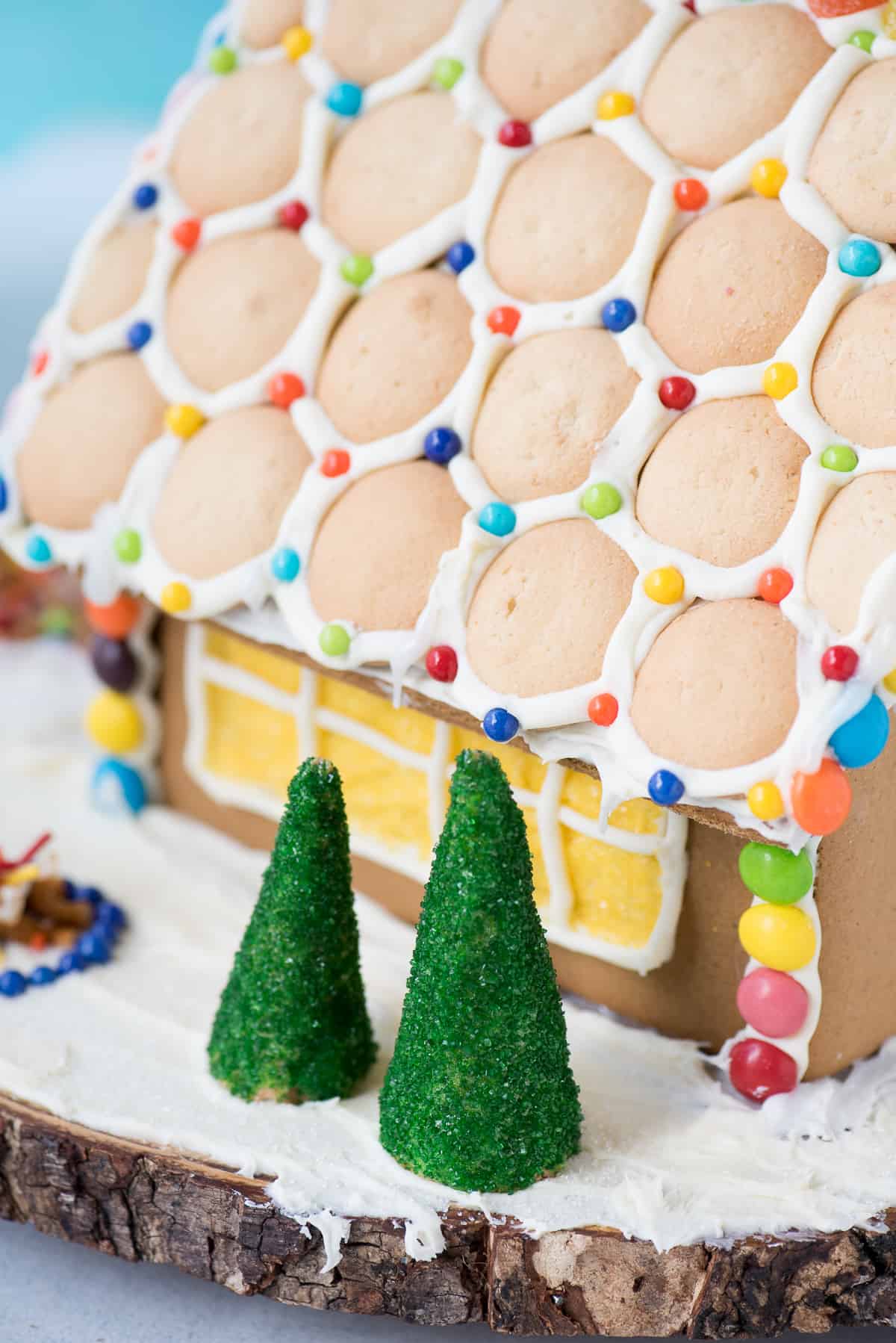 I am going to come out and say it – I used hot glue to put this gingerbread house together. GASP!
We didn't grow up "eating" our gingerbread houses, so I feel 100% comfortable using hot glue to put it together. Plus, if your in a pinch and want to assemble and decorate houses right away, go ahead and use a hot glue gun because the house will set FAST as supposed to using frosting, which will need more time to set.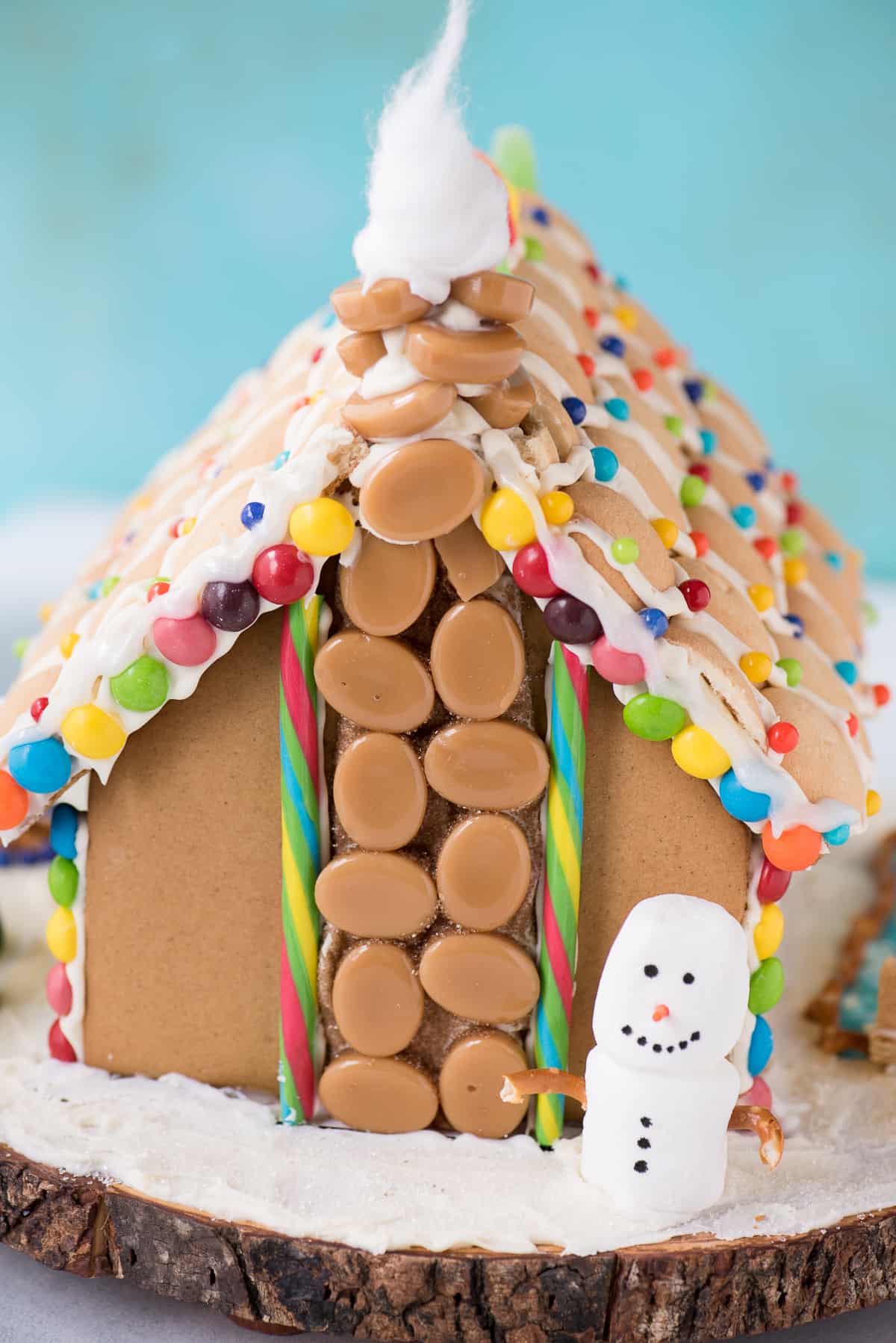 After you get the house assembled, it's time to start decorating! Watch our video below to see the decoration in action!
I used the Wilton Build It Yourself Gingerbread Cottage Kit as a starting point for my house.
The elements I used to decorate this house include:
canned frosting, skittles, gum drops, round ball candies, pretzels, nilla wafers, hard caramel candies, candy canes, blue and white decorating gel, yellow, white, & green sugar sanding, ice cream cones, and marshmallows.
My house features an ice rink with gingerbread men skating around, a fire pit, and a marshmallow snowman!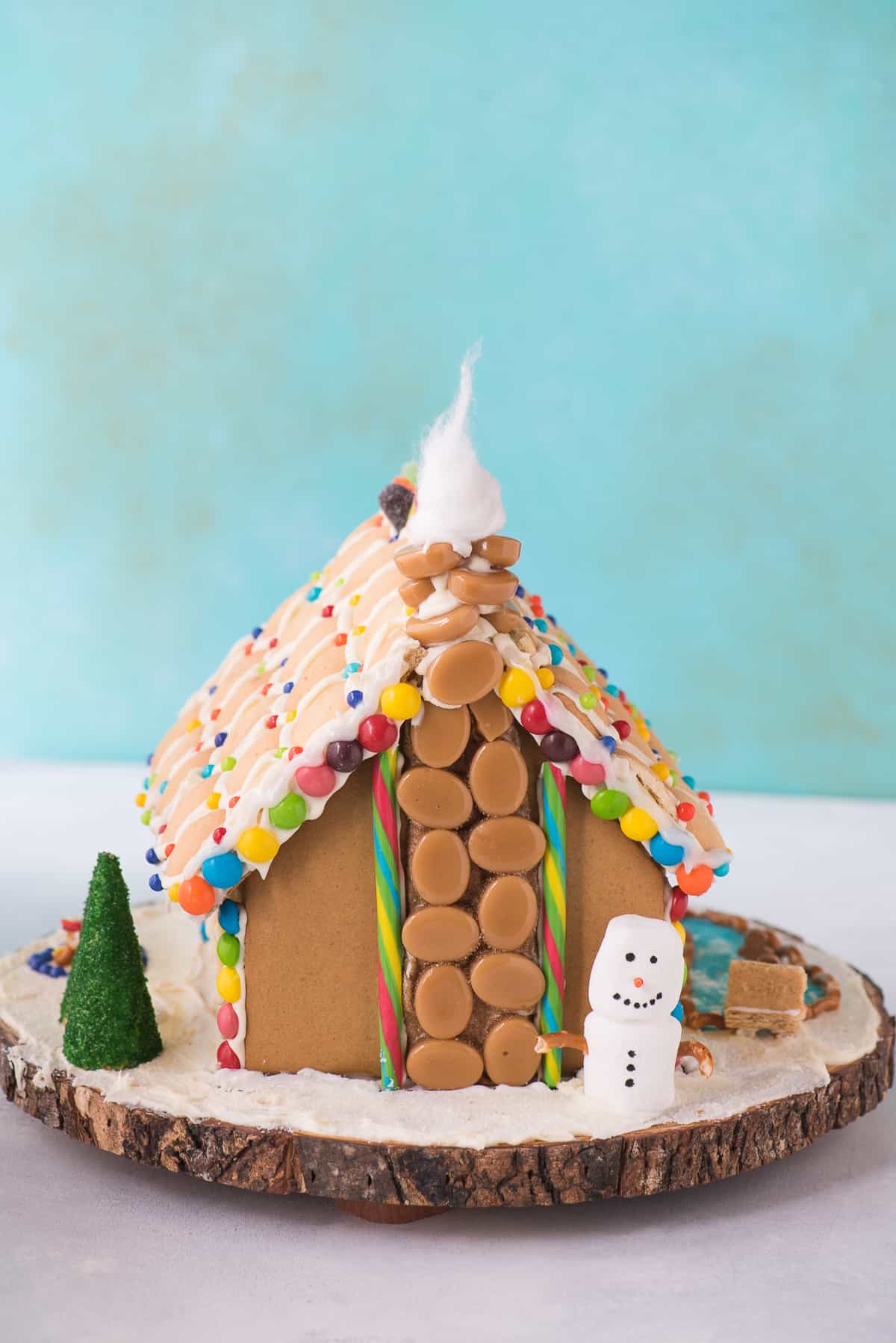 Gingerbread houses are all about getting creative and making memories! Comment below and let me know what your favorite decorating supplies are!
For a step-by-step of how to make this gingerbread house, watch this short video: