Out of the Kitchen November 2016
WE'RE BACK WITH ANOTHER OUT OF THE KITCHEN POST – HERE'S WHAT WE'VE BEEN UP TO FOR THE MONTH OF NOVEMBER!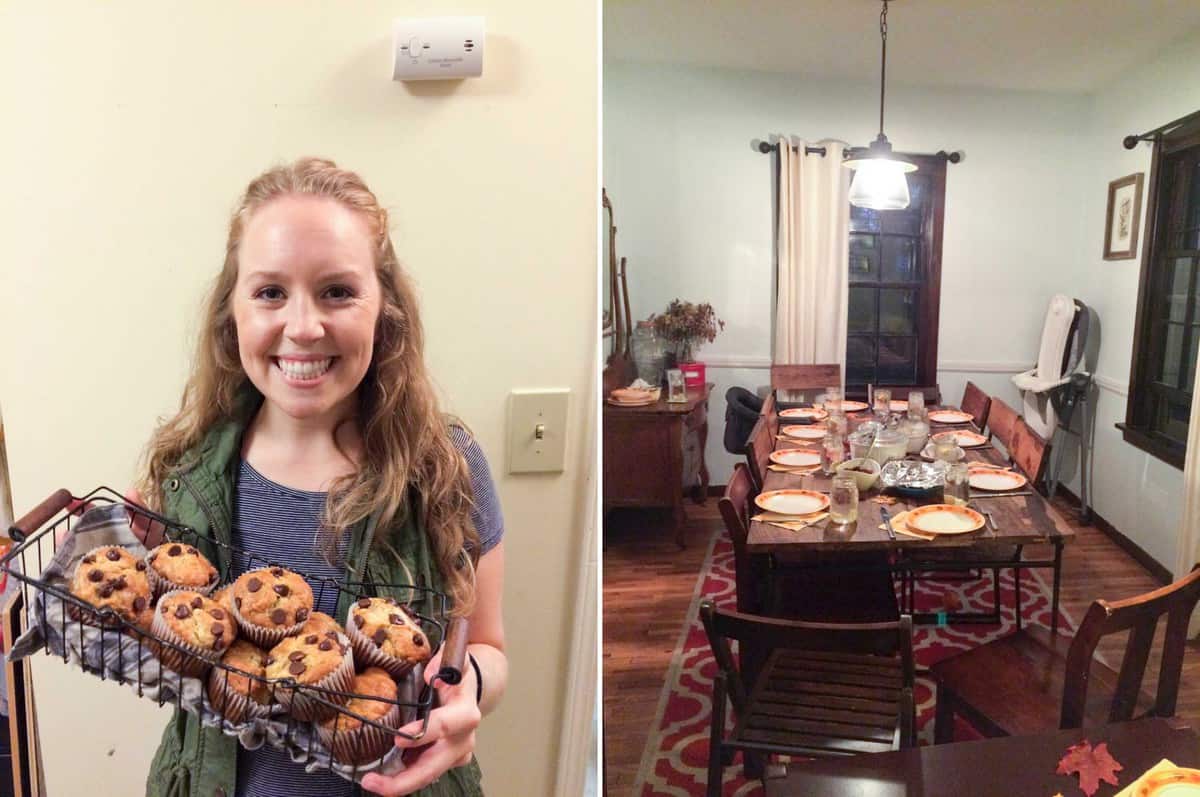 We had an early friendsgiving dinner with our community group! We brought a few dishes – including a muffin basket (beat that muffin man!). It was really fun and had good fellowship sharing what we're thankful for.

A few months ago my friend Abbey and I made twig wreaths, but one day when we came home from church, mine was melting! It reminded me of the Salvador Dali melting clock. Our front door gets so hot from the sun that sometimes you burn your hand from touching it. The wreath is in the closet waiting to be fixed. The second photo – if Ryan wants me to watch sunday night football with him, pizza is a must!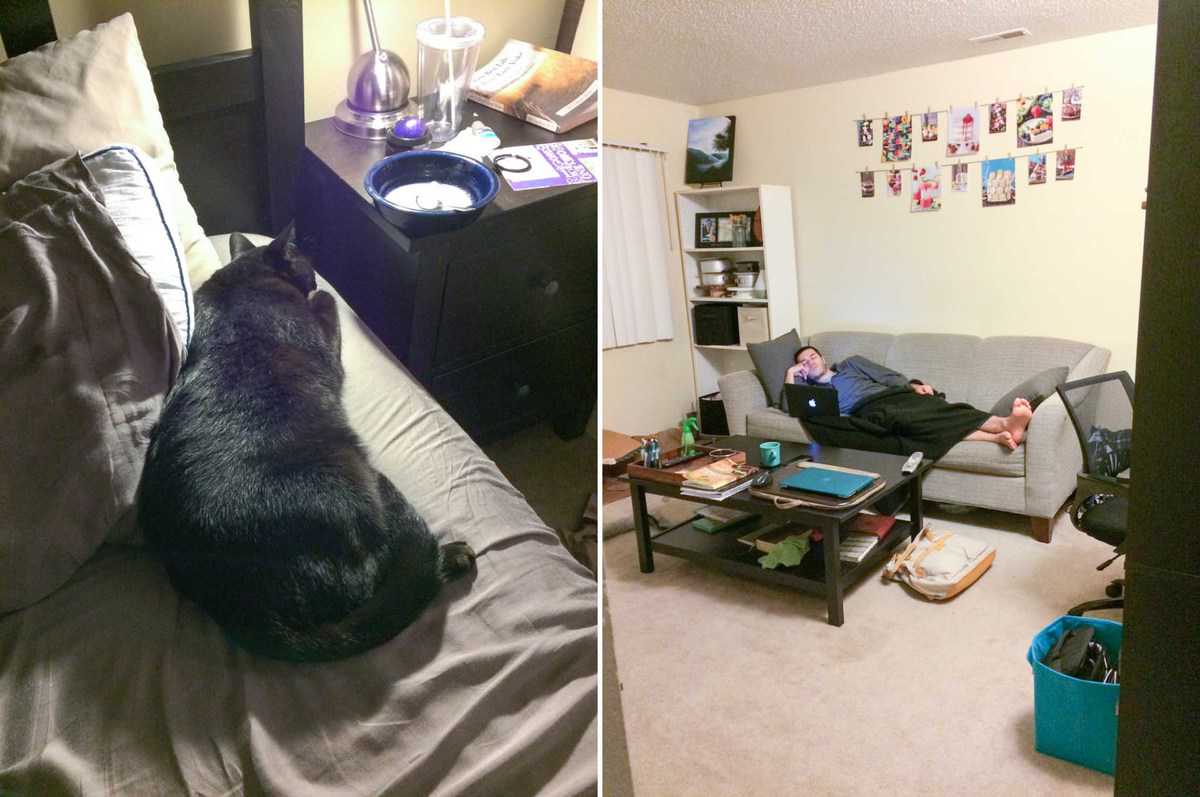 I love when Salsa sleeps in my spot on the bed! Luckily this time he wasn't IN my spot, there was still room for me. The second photo – I went to bed before Ryan and he was going to stay up and work.. looks like the zzzzz's set in!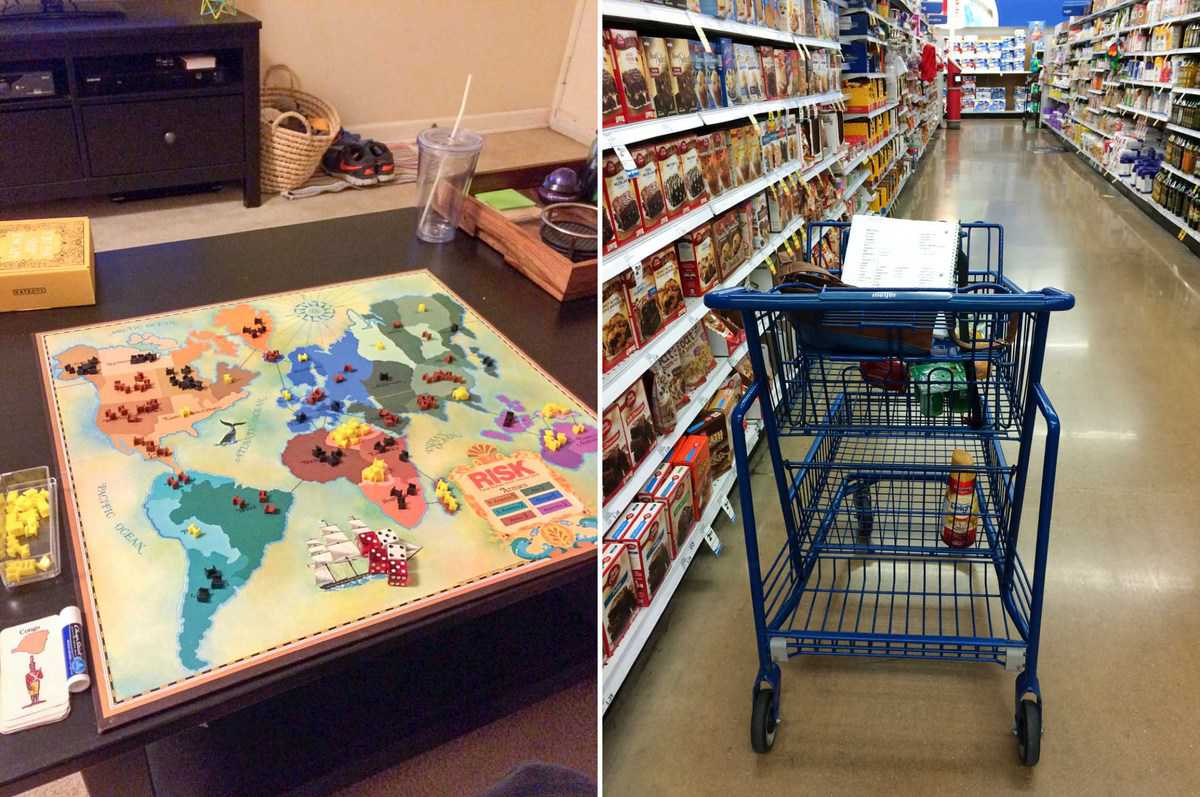 Ryan and I were picking out a game and I agreed to play Risk with him. I have a really hard time playing Risk because 1- it takes FOREVER 2- it involves strategy and I dislike strategy games because he's always better than me 3- I still don't get the rules – but we played for about an hour and with Ryan's help, I was winning :) The second photo – I LOVE when there is a short cart available at Meijer. Seriously makes shopping so much better.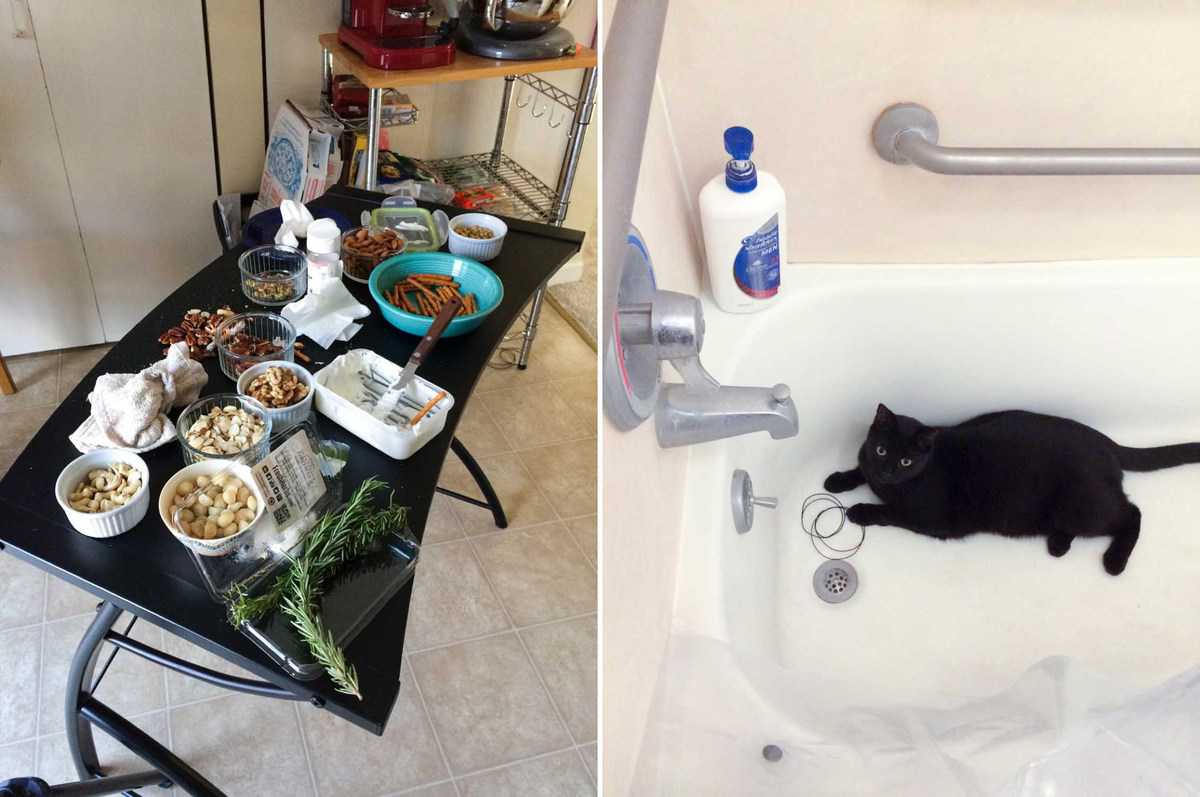 I was in the middle of making a nutty gingerbread house for the blog! It was a lot of fun, especially because gingerbread house making is something we did almost every christmas season growing up. The second photo – Salsa has a new favorite place to go in the house! It's pretty cute, except for the one time Ryan accidentally turned the shower on while he was in there!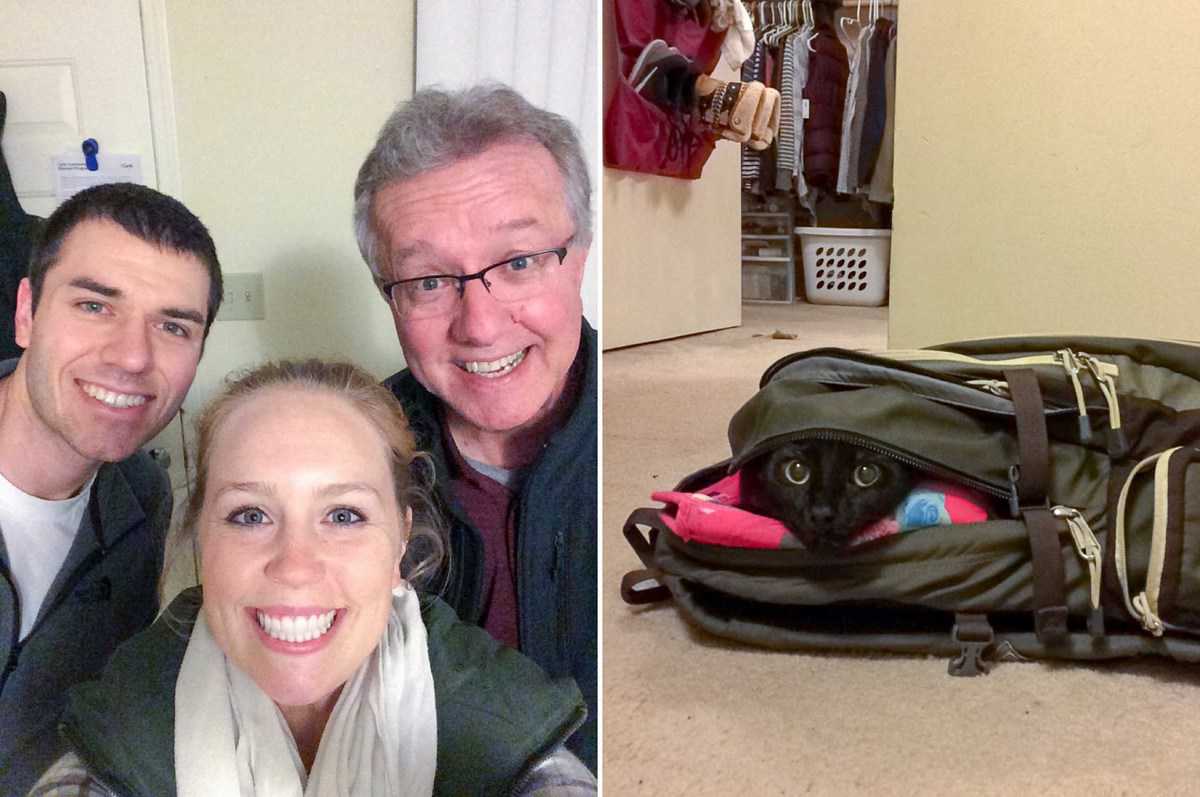 My dad was in town for a conference, it was nice spending time with him, having dinner and going to church together! Now that he's retired he's been making all sorts of road trips! The second photo – aaawwwwwwwwww! Seriously, so cute Salsa!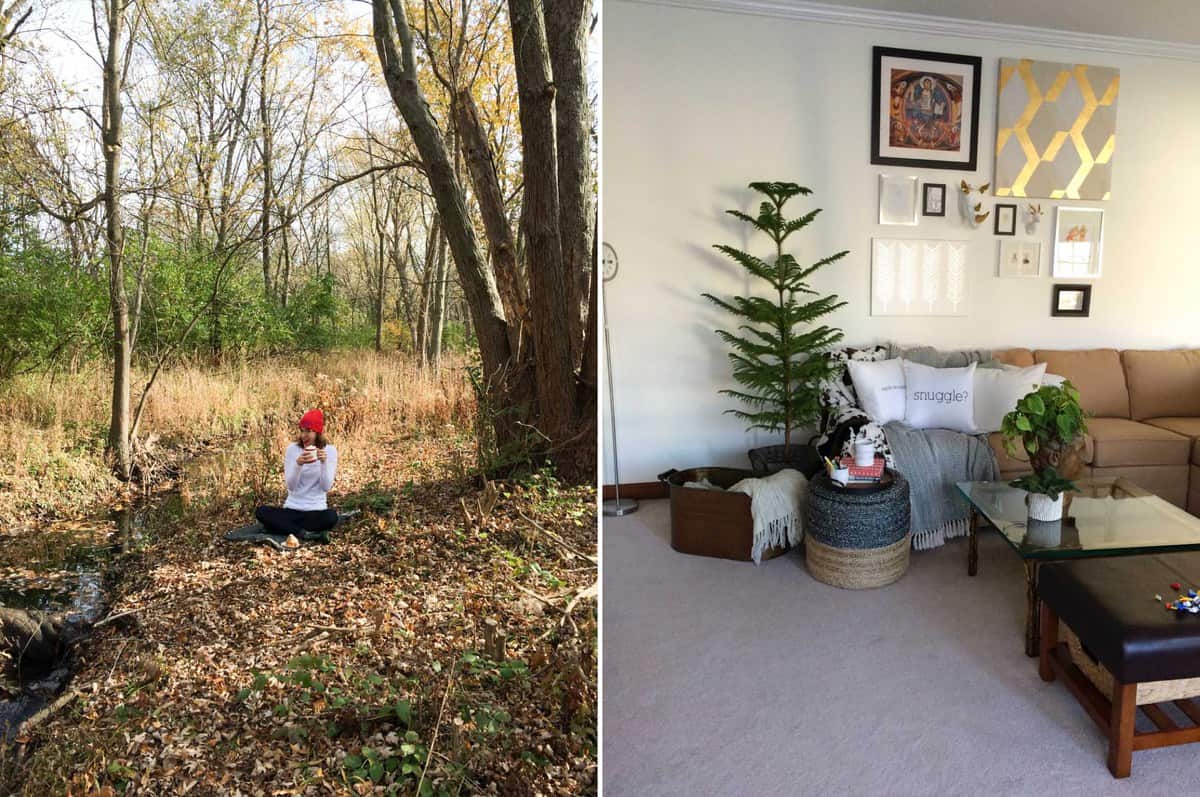 November has been a lot of fun because I've been able to do more human photography. I've been helping my friend Emily who is the designer behind Mrs. Emily take pictures of her products – tshirts, pillows, etc! Her products have the best sayings on them, she's very clever and creative!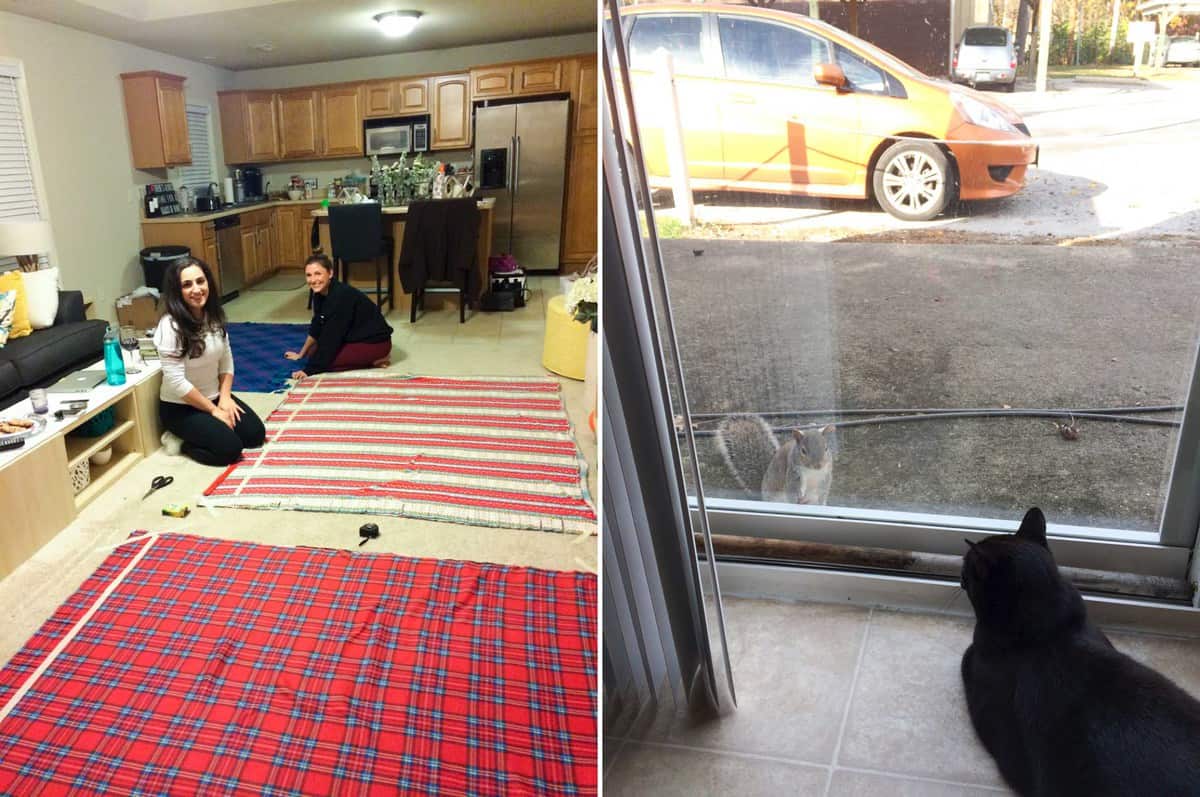 A few of my bible study girls and I got together and made fleece blankets! Yes we're 20 somethings and made fleece tie blankets and they are so cozy! The second photo – there was this squirrel who was terrorizing Salsa allll day. The squirrel would get so close to the window and make Salsa mad. The squirrel also climbed our screen door which was pretty exciting to watch!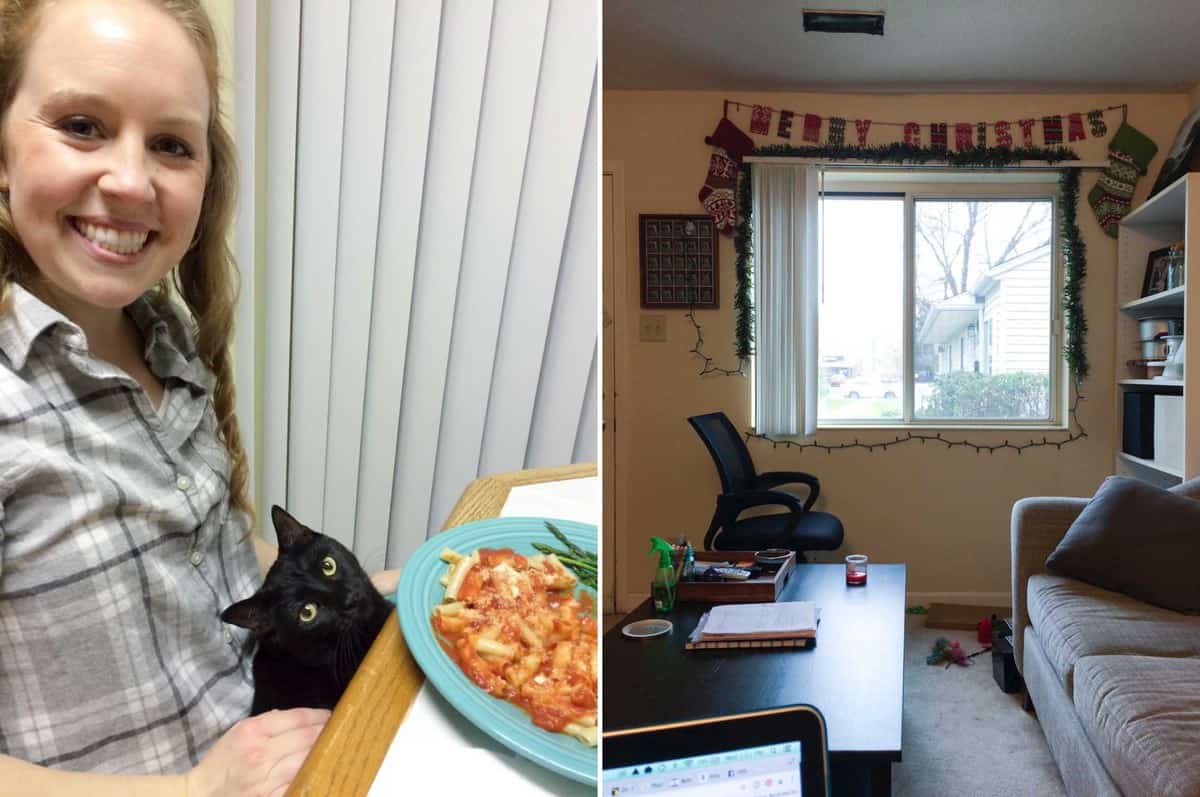 Okay, I'm obsessed with Salsa. He snuggled in my lap during dinner – which this really never happens. The second photo – this is our wall of christmas! We didn't put our tree up this year because Salsa bit through the cord last year so only part of it lights up. Plus our house is super tiny and space is a hot commodity these days.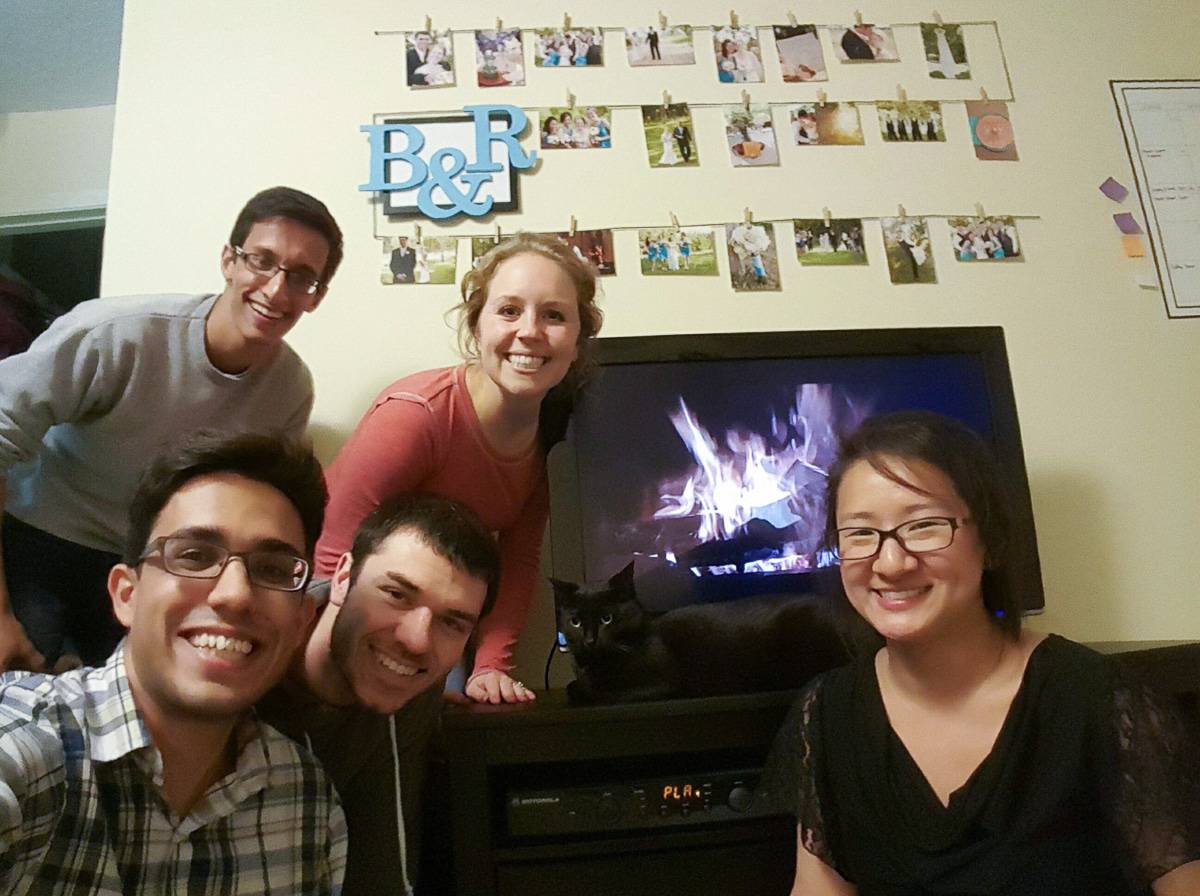 We had a few friends over for Thanksgiving! Salsa was obviously a hit and we played Catch Phrase and ate a lot of food! So glad we could spend Thanksgiving with friends!
OPENING UP..
November was busy, but in a really good way. Last month I shared that I started doing portrait photography and I was able to do a handful of sessions this month. Photography people brings me so much joy. I love the smiles on their faces when I show them a picture on the back on my camera or the sweet comments they pass on once they see their photos. It's something I'd love to grow into a larger business if it's part of the Lord's plans.
Something I'm working through this season is bitterness and stress. In the past, the holiday season has probably been my least favorite time of the year.. and I feel like that is awful to say as a believer. I've felt like I should be full of joy and christmas spirit but I wasn't.
This year, I'm being really mindful of who this season is about – Jesus. Instead of pressuring myself into feeling the 'christmas spirit', I'm finding my true joy in thinking about Jesus' birth and how thankful I am that He came so I could have a relationship with Him. Turning my focus on Him produces deep rooted joy instead of temporary seasonal joy.
Don't get me wrong, this doesn't mean I am doing all things perfectly and just because I'm focusing on Jesus I'm not magically super joyful. The season still feels busy. It feels weighted with obligation. There are still many christmas-y things I want to do to try to patch the whole in my heart.
But what my heart really aches for is a simpler christmas. Less hype, less parties, less traveling, less stress and expectations. I'm learning that I can't enjoy the season by saying "yes" to everything and I am learning it's okay to say "no." By saying "no" to the busyness, I have more of me to say "yes" to Jesus. My yes means I'm allowing my heart to have time to sit with Him, to celebrate his birth this season and how that has changed the world.
—
See our previous out of the kitchen posts.