Out of the Kitchen May 2017
WE'RE BACK WITH ANOTHER OUT OF THE KITCHEN POST – HERE'S WHAT WE'VE BEEN UP TO FOR THE MONTH OF MAY!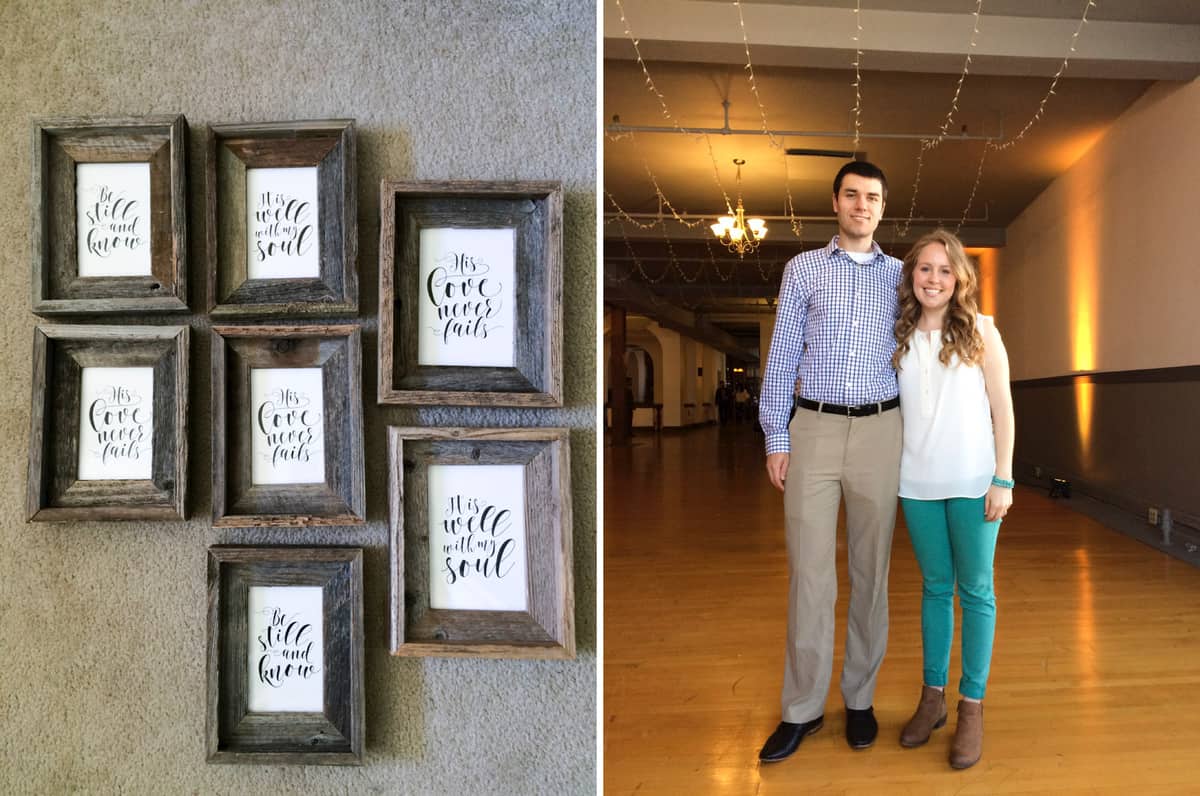 May was the month of moving. We moved from Illinois to Michigan so Ryan could start his new job. As we were preparing to leave IL, I wanted to give my sweet friends a gift. I found these wood frames at Hobby Lobby and bought these prints from Etsy, they turned out great, and I have one too! The second photo – Ryan and I were able to celebrate our friends wedding right before we moved. I always forget how great his dance moves are!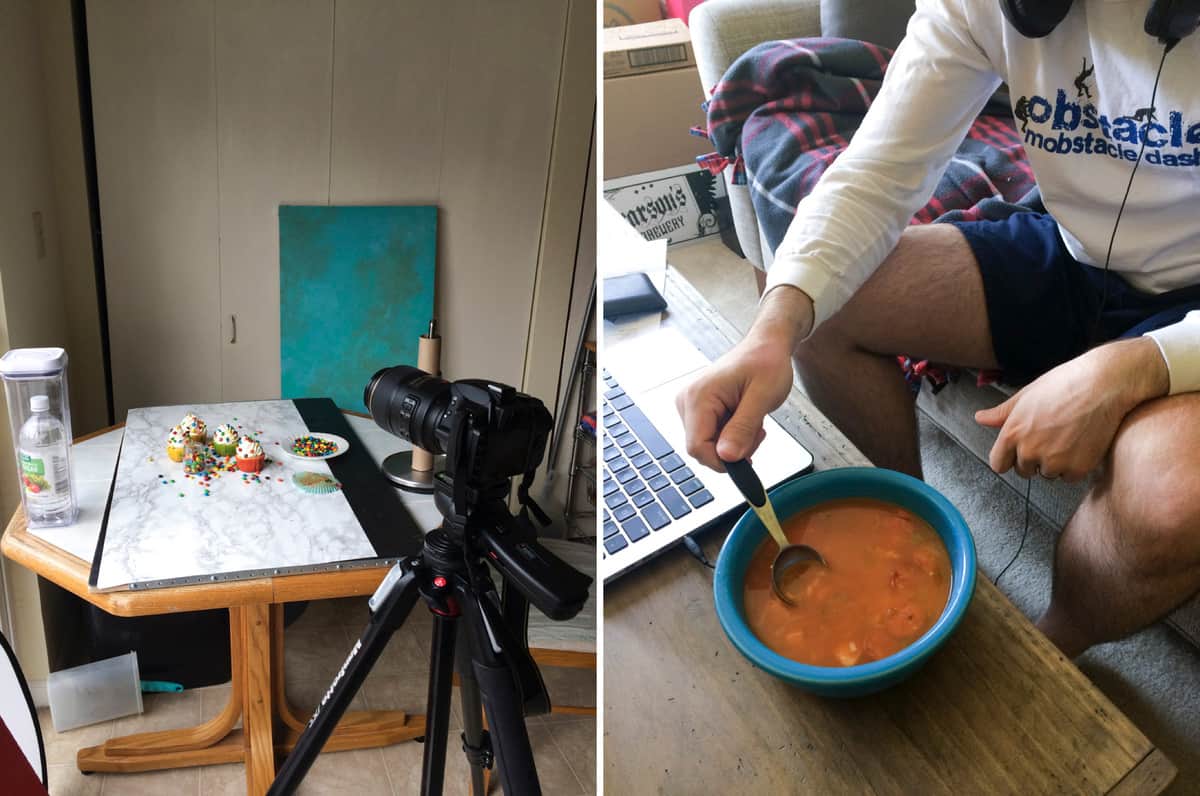 These M&M cupcakes were the very last recipe I shot at our old house. Ryan and I ate a half dozen between the two of us.. you know, brain food for moving! The second photo – when you pack all your silverware, you eat your soup with the tablespoon, haha.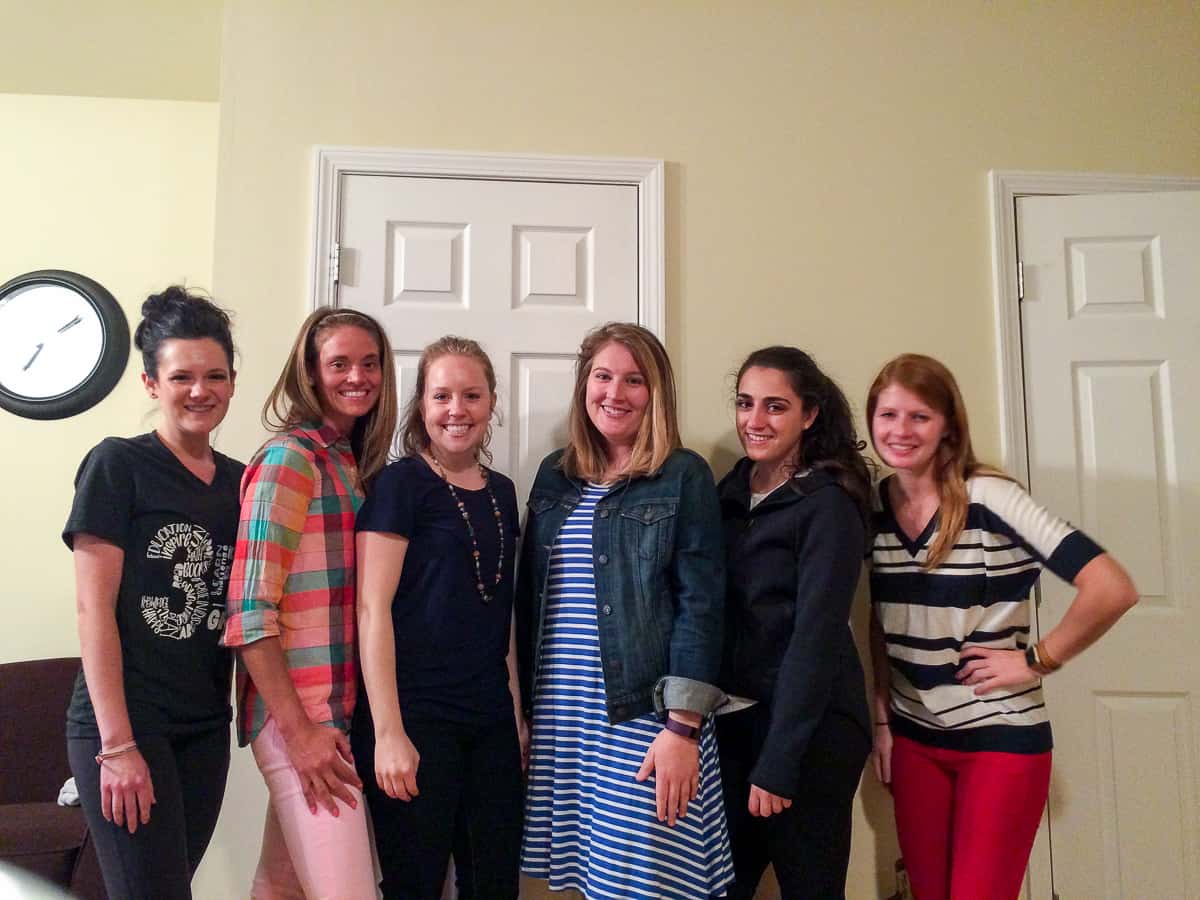 My final night with my bible study. These women have been so influential in my journey and have spoken wisdom into my life. I am so thankful God placed them in my life.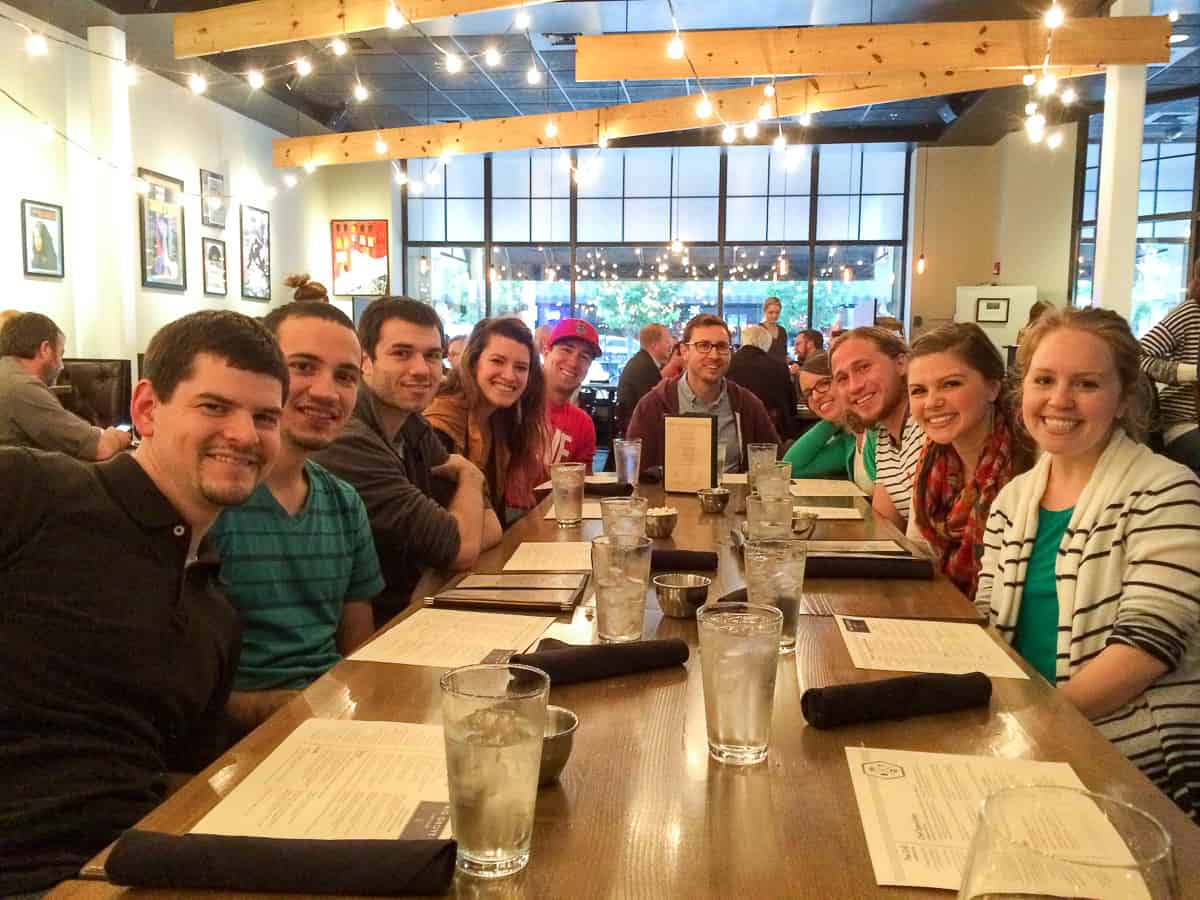 Final dinner with our small group from church! I miss doing life with these friends, hearing about what's going on in their lives and praying for one another. Again, so thankful God placed them in our lives.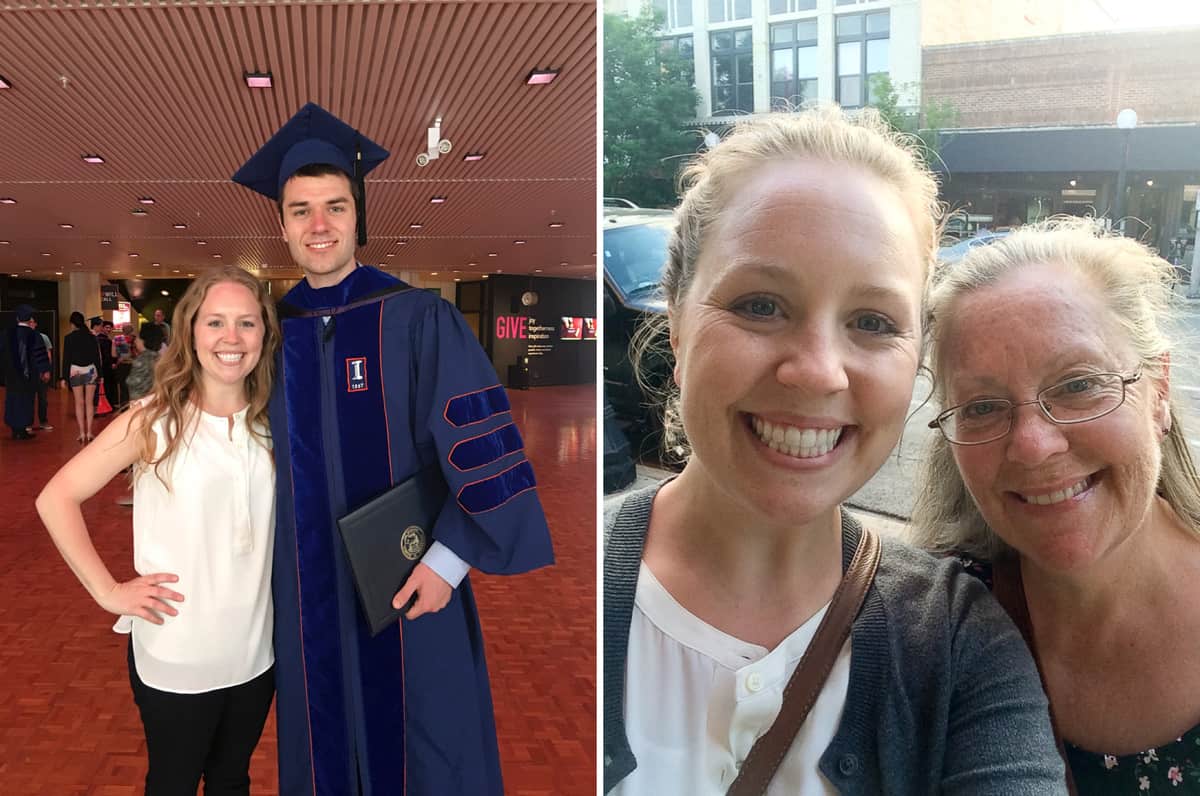 Ryan graduated!! I kind of forget that we can call him Dr. Ryan Baumgartner now. So proud of him, his determination, and working diligently for his dream. The second photo – Ryan's graduation was on Mother's Day, so we got to spend the day with our moms, which was special since we live 8 hours apart. Here is a picture of me and my mom – can you tell?!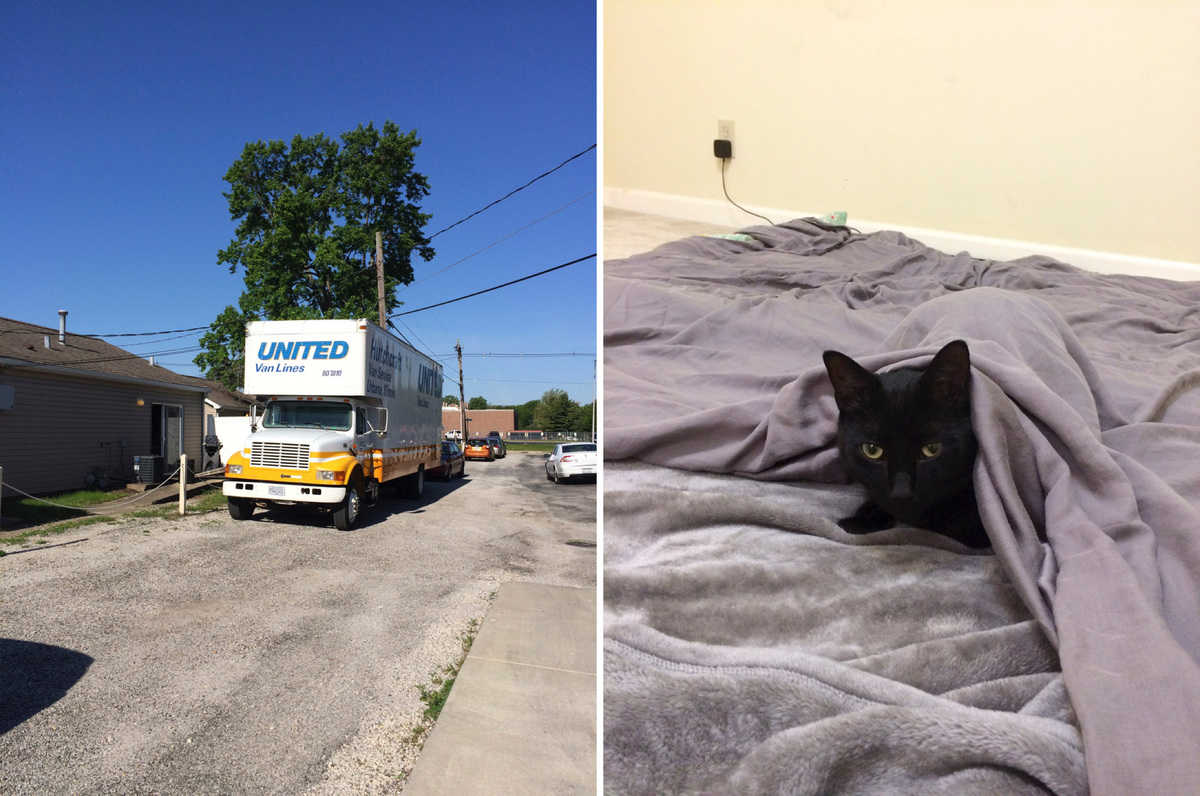 The moving truck! If I look at this picture too long I get sad because I do miss our tiny house and our beautiful neighborhood. The second photo – once the movers took the bed, we had a slumber party on the floor for a few nights, Salsa didn't mind, but my back hurt after the 3rd night!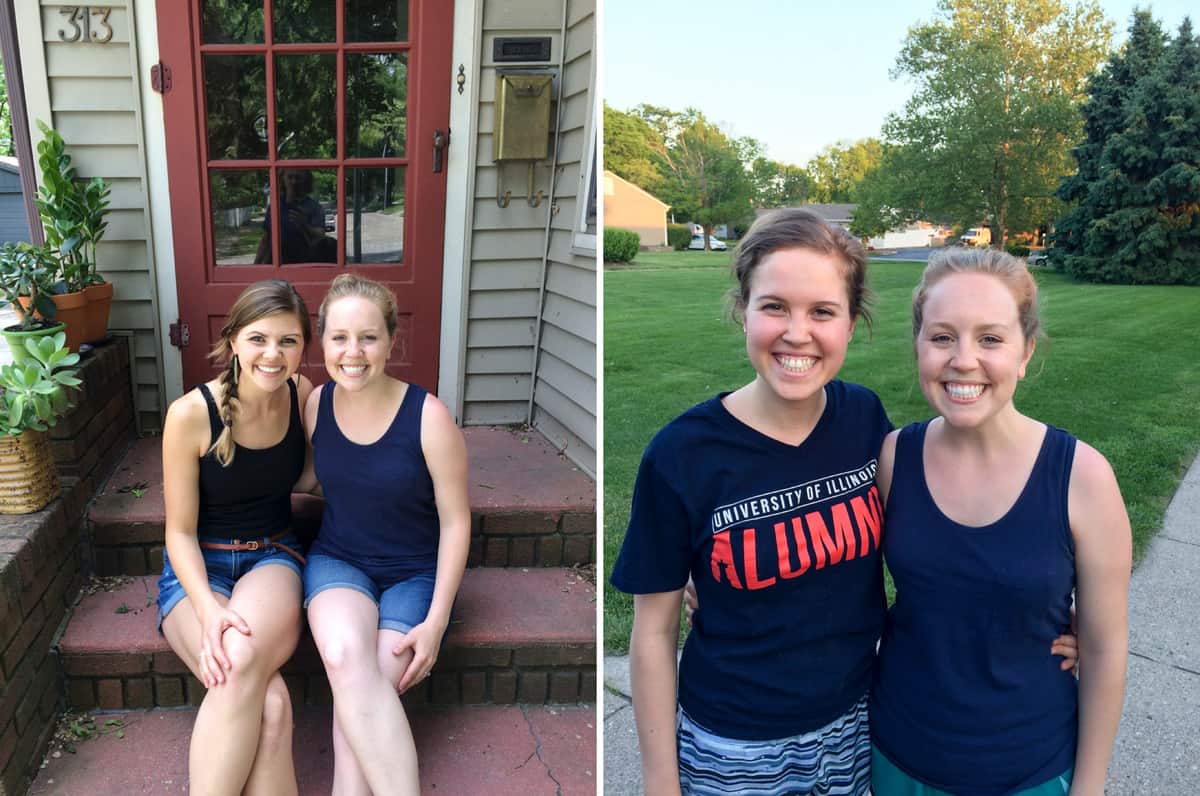 Lindsay and Sharnell – two incredible friends who listened to me, prayed for me, shared wisdom, and trusted me with their stories.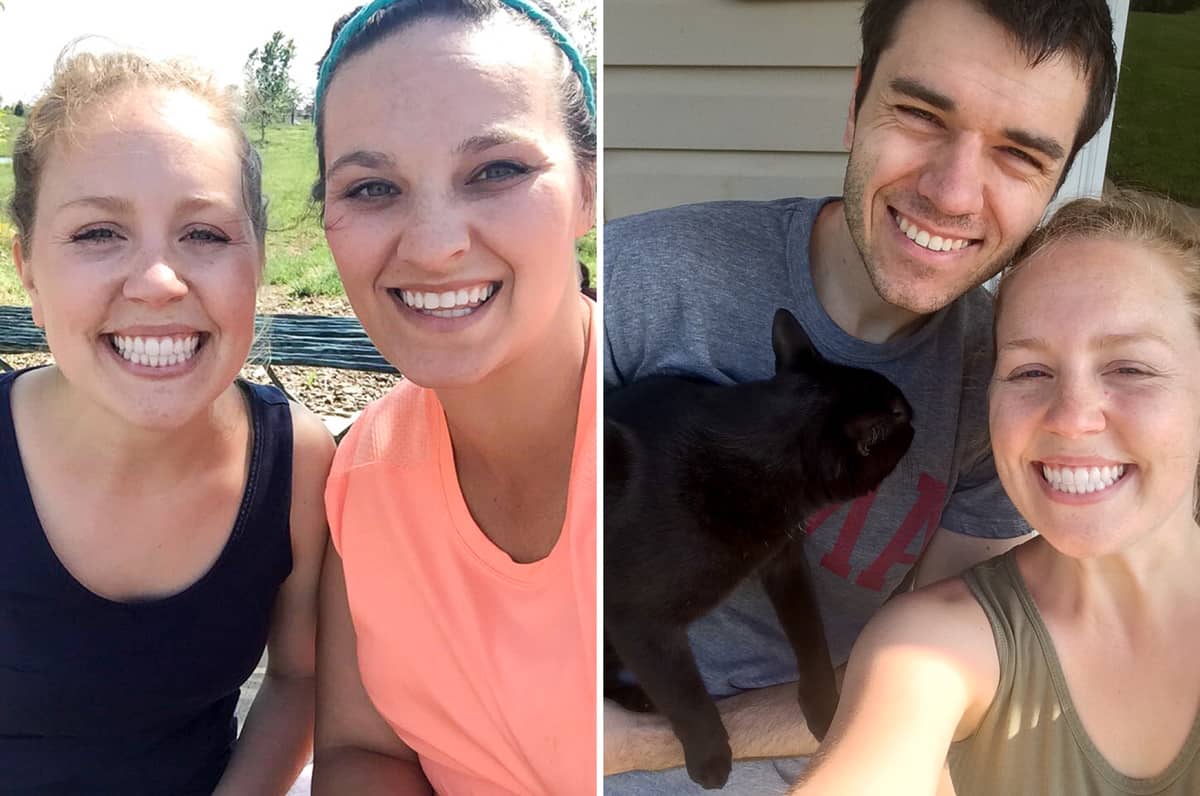 Ashley – my soul twin! God placed her in my life at the right time and grew our friendship from work friends into something that can defy many, many miles. The second photo – snapped this right before we hopped into the car to start the trip to Michigan. It was so sunny, hence the squinty eyes and Salsa's refusal to look.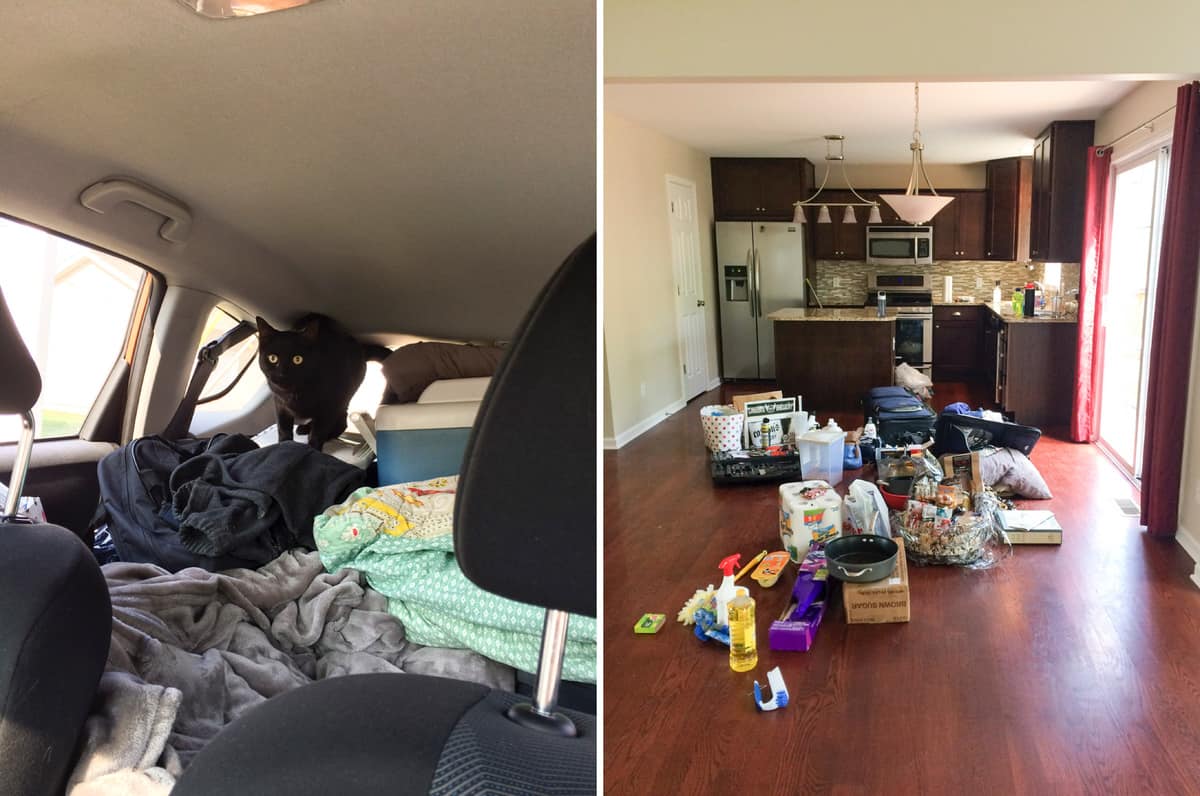 Had to play some car tetris to get everything to fit. Salsa wasn't a big fan of the ride, eventually he calmed down and slept, but our air conditioning stopped working so we were SO hot. The second photo – everything we managed to fit into our tiny car in our new kitchen!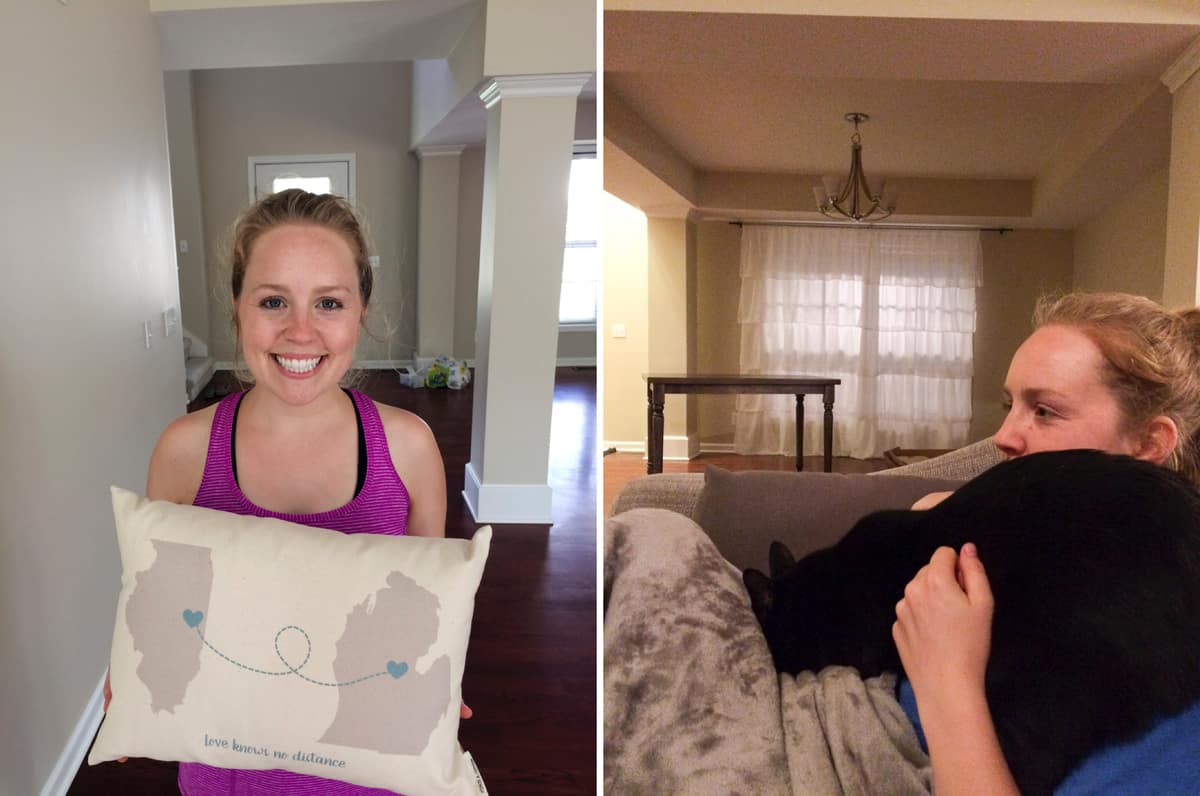 I had a package waiting for me at the new house from my bible study girls, how sweet is that pillow?! The second photo – Salsa is finally back to normal, except that he loves to sprint across the hardwood floor (slipping & running!) run up the stairs and into our bedroom. He was pawing on me in this photo, he loves that blanket.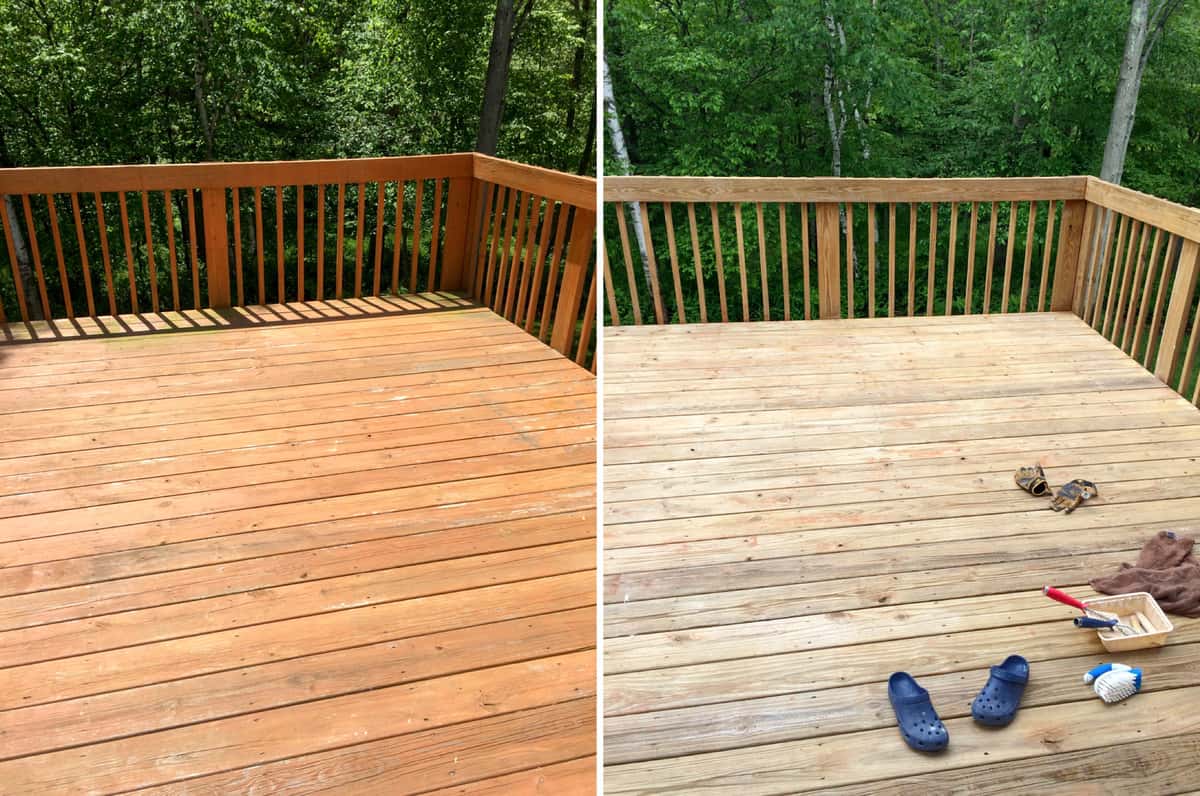 We made it through the first 3 weeks of homeownership! Ryan unfortunately had to fix all the toilets in the house and we've been tasked with trying to revive our lawn from all the weeds, dead grass, and moss that took over. And we spent a good 2 weeks spraying wasps nests, I think we had 9 in total!  Once things calmed down, we started the deck project. We stripped, cleaned and sanded the deck. At one point I said "Let's just knock off the stairs so there's less to do." So many spindles. We'll be painting the deck some weekend and hopefully get some furniture out here!
OPENING UP…
Last month I shared about how I experienced a little blip of anxiety (that's what I call a 2 or 3 day bout of anxiety) and while it's never fun when anxiety comes, I learned so much about myself. I am strong, I am capable, I have anxiety – I am not anxiety. I wasn't really sure what to except in terms of anxiety surrounding the move, but I really tried to dawn the attitude of "if it comes, it comes, I am capable of taking care of myself, and it will end" instead of worrying that I would have anxiety.
This is incredible – I didn't experience any anxiety during the car ride, during closing, or within the first few days of moving in. But here's what I think is even more encouraging – when friends would text or call and ask how I was doing and once they heard that I was doing really well, they were so excited, shocked, and thankful. It was my friends who helped me realize how big a deal this was, I wasn't giving myself credit, but they pointed out that this move/ and how I responded to this transition was a testament to all the progress I've made over the last 2 years.
Ryan and I had 2 weeks off before he started his new job (he just started on Monday) – and the 2 weeks were really nice. We got a better feel for our town and even got to do a little exploring. But now that Ryan's at work, things feel more lonely since I work from home. I'm really missing spending time with friends, meeting up with Ashley at the park, walking over to Lindsay's, hearing about what's going on in the lives of my bible study girls and our small group. Technology is great, but face to face interaction is so valuable.
Ryan and I talked about wanting to do something like this before we moved and I am so glad we did – we delivered cookies to our 15 closest neighbors. 15 might seem like a lot, but I wanted to deliver cookies to every single house on our street. I want to know the people we live by. We did have some great conversations with the neighbors we were able to meet.
We've also been checking out churches, and I forget how hard this process can be. We went through a long process of church hunting when we first moved to Illinois, and I was imagining that we'd just walk into the first church we visited and feel at home, but we're following His leading and still looking.
As I was looking back at what I wrote last month, I was really encouraged by this and thought it was fitting for the end of this post too..
Jesus can't wait for us to experience this new season and what He's planned. He's already picked out a church for us and friends to do life with. He knows we're scared and worried, but He's saying, "Trust me, It's going to be good."
—
See our previous out of the kitchen posts.