Want our top 10 essential dessert recipes?
Get our favorite classic recipes in your inbox! It's 100% free, but we might make you hungry!
M&M Cupcakes
Loaded M&M cupcakes! Moist vanilla cupcakes with mini M&Ms in the batter, topped with vanilla buttercream and more mini M&Ms!
RECIPE VIDEO!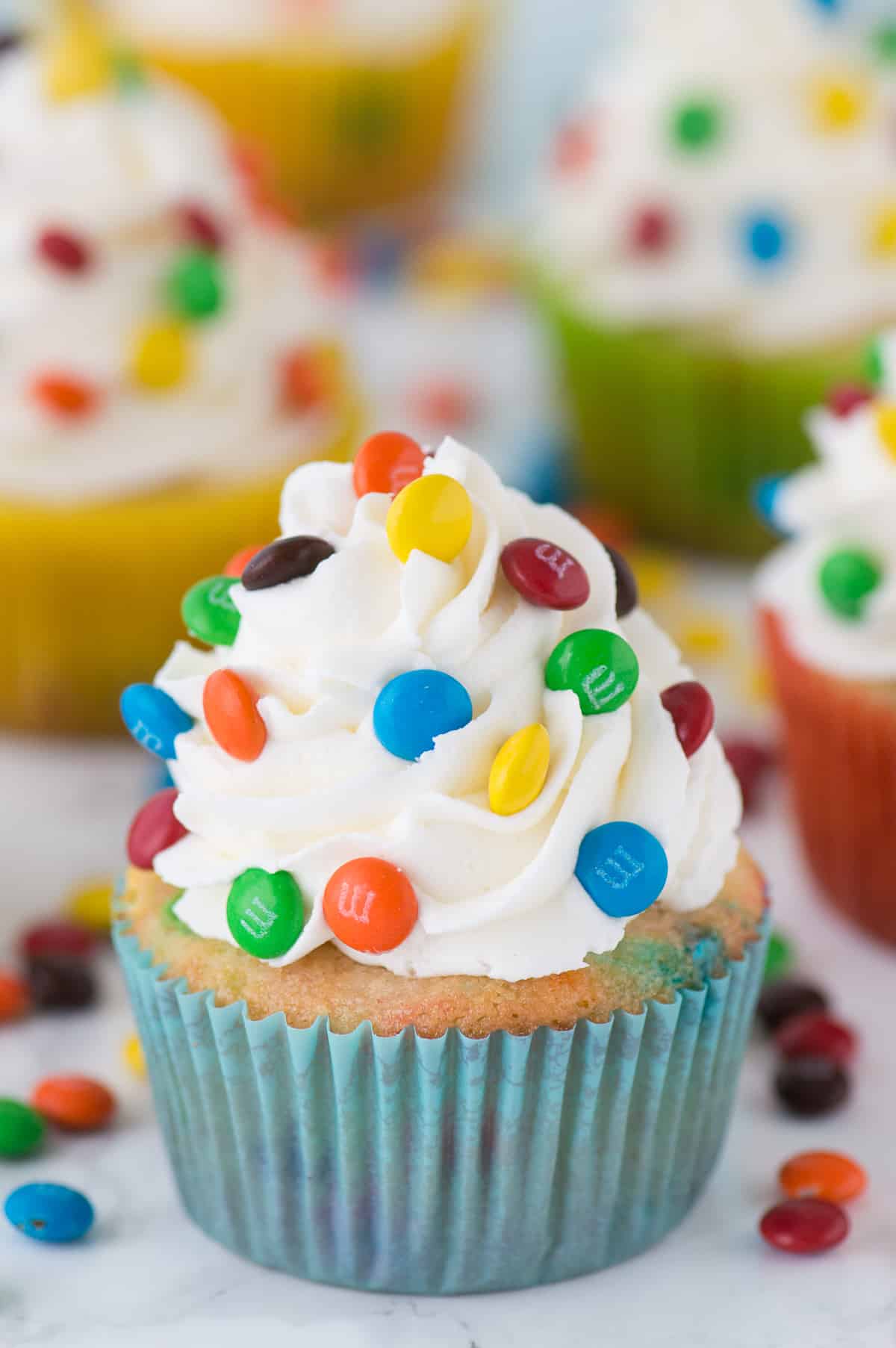 I'm kind of a sucker when it comes to the small candy section that's right by the check out at the grocery store.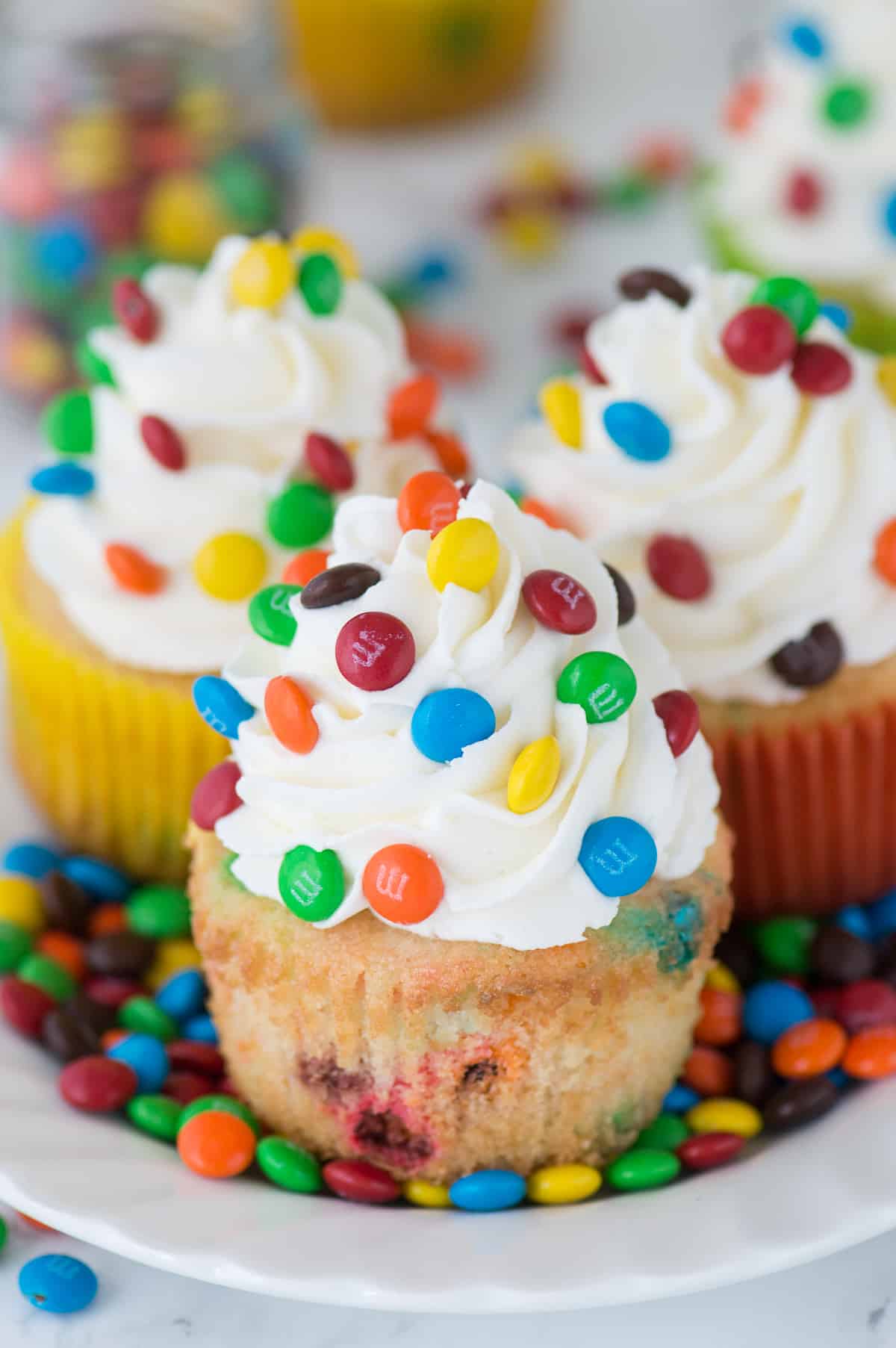 I rarely buy something, but it turns me into a pile of mush.
Part of the reason is that it brings on childhood nostalgia.
Every summer growing up our whole extended family would stay at a lake cabin together. Us cousins would drive the speed boat over to the bait shop where we each picked out whatever we wanted. Some of my favorites were ring pops and push pops (I know, haha!) and if I wanted something chocolatey, I really wasn't picky, because all chocolate candy is good!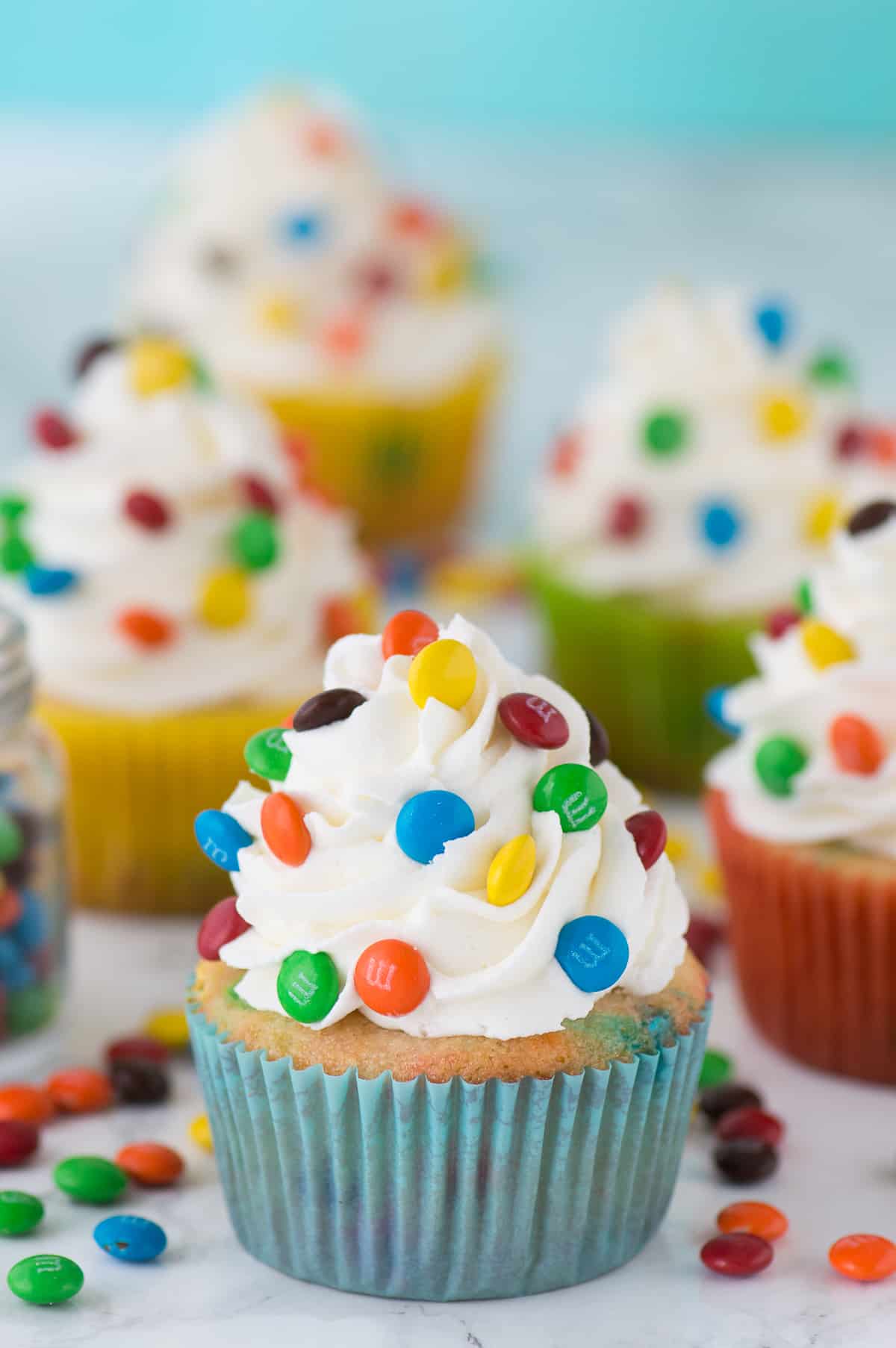 Do you remember when the brightly colored cylinder containers of mini M&Ms were popular?
Sometimes that's what I would buy at the bait shop because after you ate all the M&Ms, you had this tiny flip top container that you could store stuff in! It was the perfect size to keep my coins in!
Those containers of mini M&MS are harder to find these days, but when I see these cute M&M cupcakes, that's what I think of!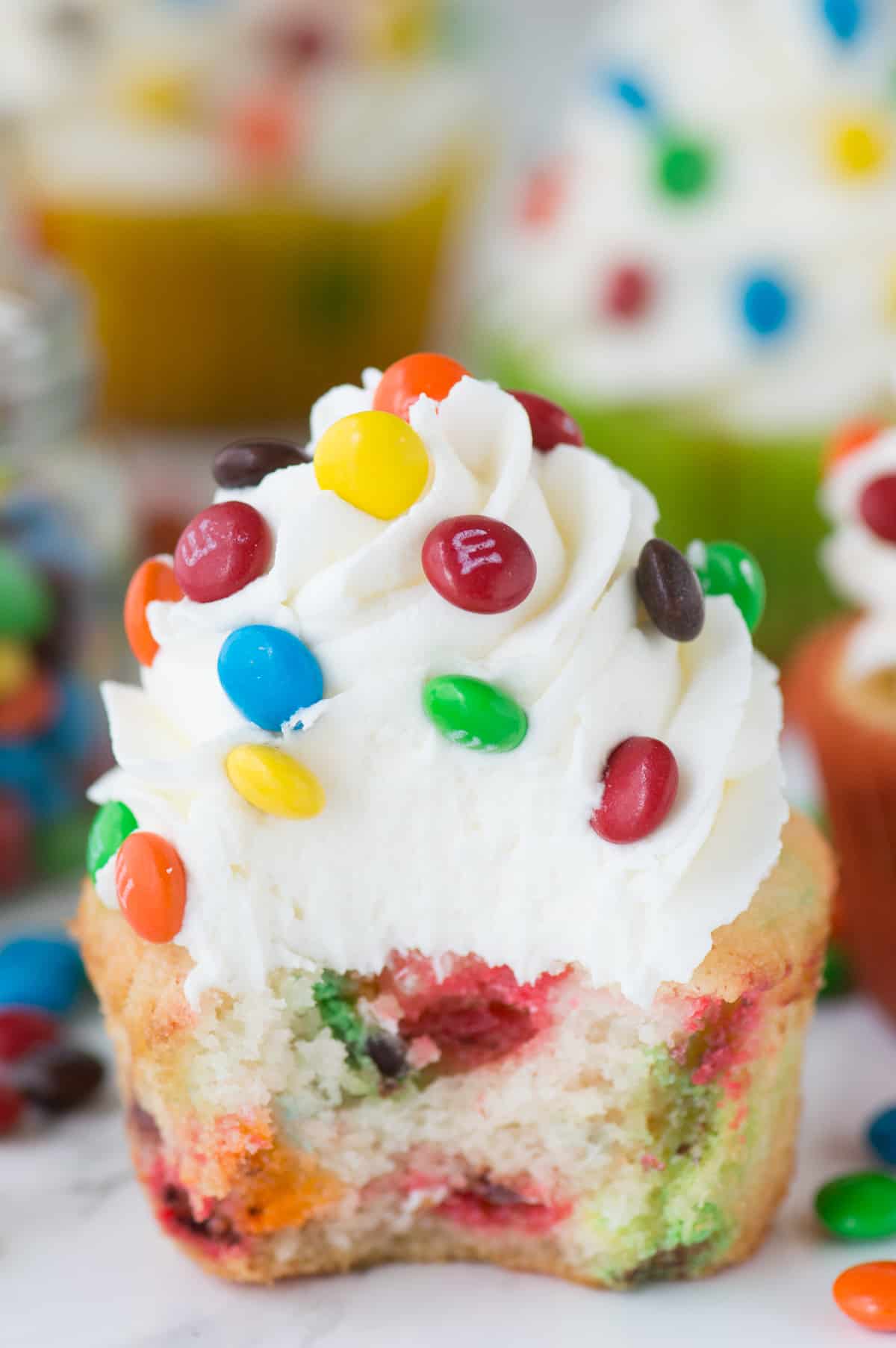 Normally when I have cupcakes lying around the kitchen, I bring them to small group, but this was the last recipe I made before moving to Michigan and things were a little crazy, so Ryan and I ate most of them, hahaha.
But I'm totally not complaining. I love our white cupcake batter, it's so moist and has great flavor. Then adding M&Ms into the mix adds that pop of chocolate. Kids will adore these cupcakes because they are brightly colored (and plus they get to eat candy!) but I know that all you adults will really like them too!
I developed this recipe in partnership with Dixie Crystals. Find the full recipe for M&M Cupcakes on their website.