Out of the Kitchen June 2016
WE'RE BACK WITH ANOTHER OUT OF THE KITCHEN POST – HERE'S WHAT WE'VE BEEN UP TO FOR THE MONTH OF JUNE!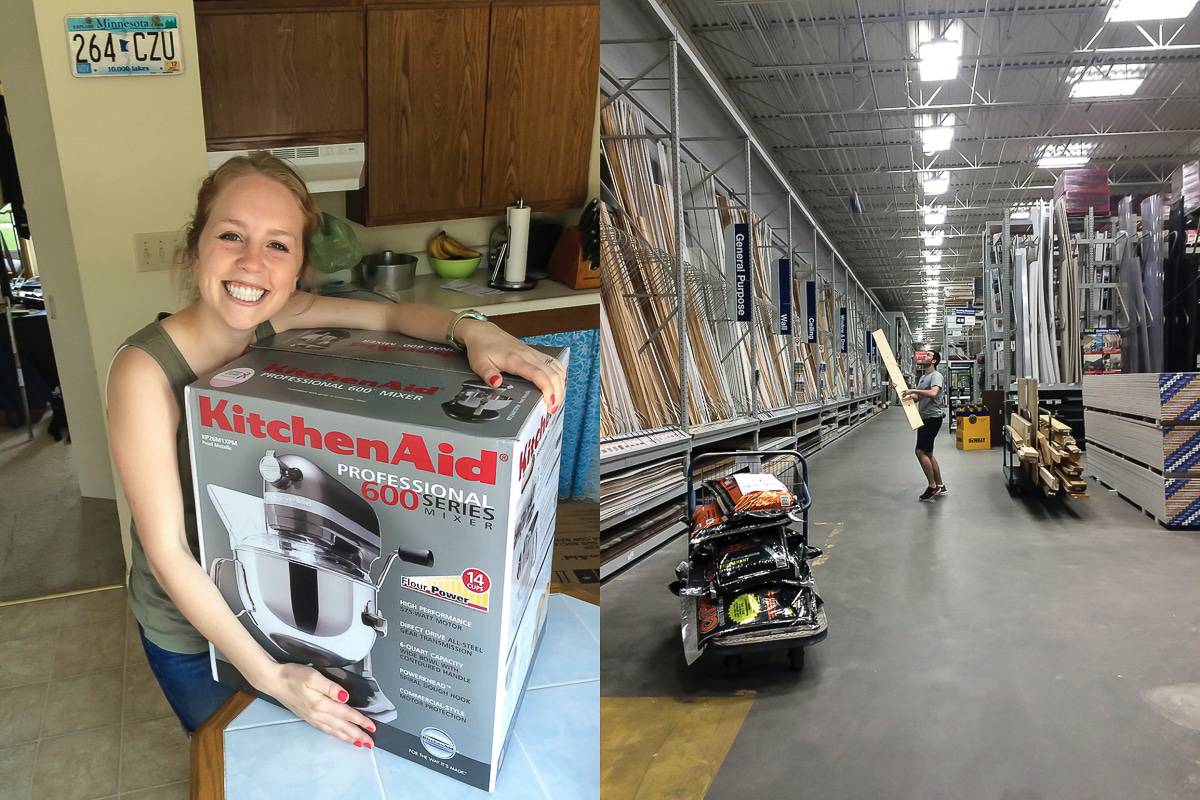 I'm awestruck to say this – I'm partnering with KitchenAid! This is my first time owning a stand mixer – I know, a food blogger without a stand mixer, that's crazy! Stay tuned, our KitchenAid recipe will be posted on July 11th. The second photo – Ryan and I were waiting in line at Lowe's to have a piece of wood cut and Ryan was trying to talk me into playing baseball with him. I threw a few pitches then decided to be the innocent bystander taking pictures, haha :)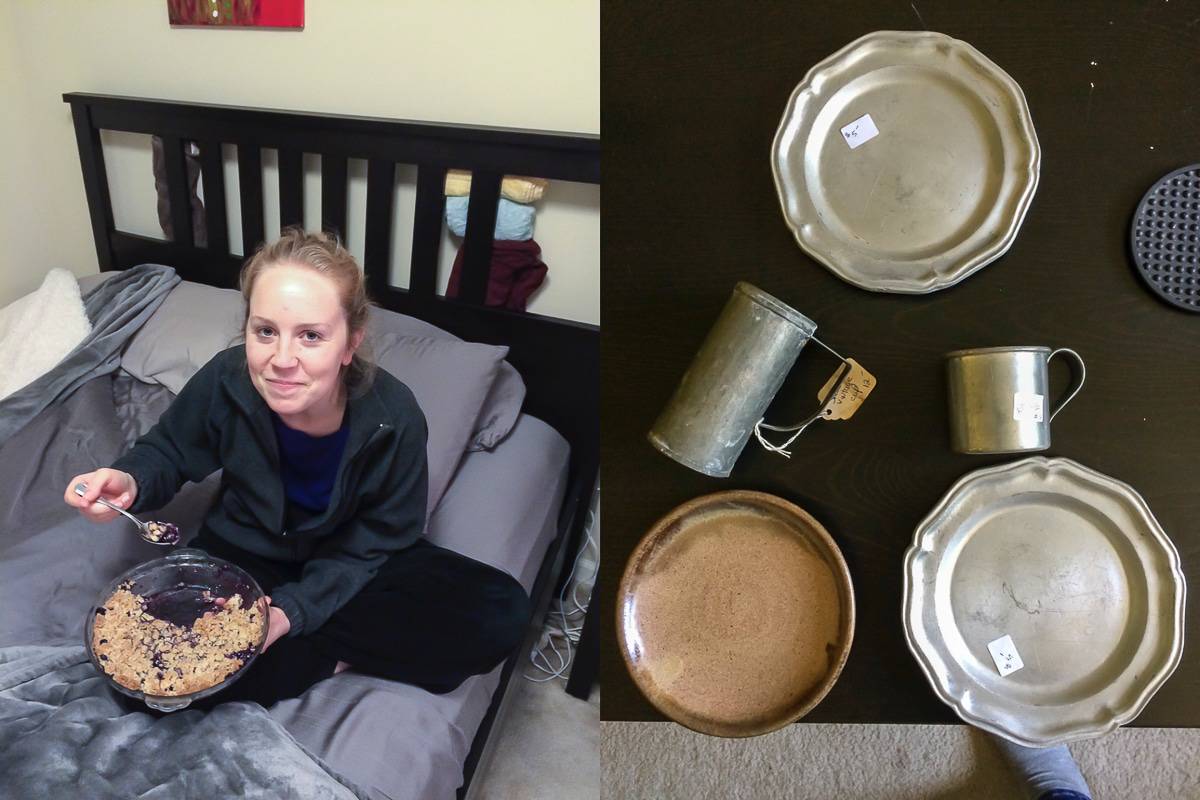 Blueberry crisp as a bedtime snack? YEAH! Straight out of the pan and everything! Although I used frozen blueberries which wasn't the best decision, they were kind of chewy – from here on out I'll be using fresh blueberries! The second photo – once a month during the warmer months there is a huge antique market about an hour from our house. It's the best place to find blog props because they are so many unique vendors and I can barter with them! So long to paying full price! Those pewter plates in that queen anne style are so hard to come by – I got them down to $3 a piece!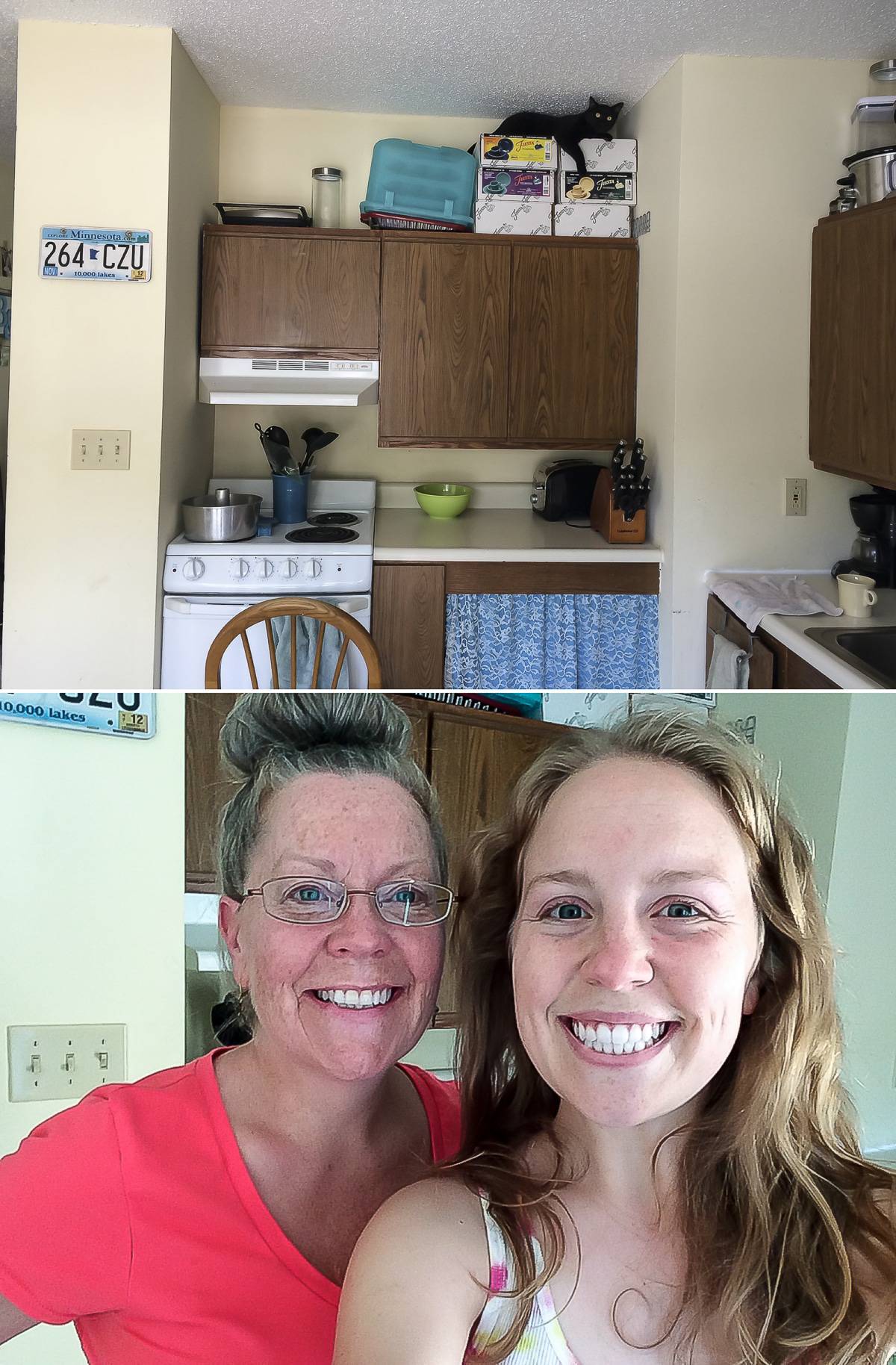 Since we have such a small kitchen (and house!) we don't have enough space in our cupboards for all of our dishes – so yes, we have boxes of fiesta ware that sit on top of our cupboards. Salsa has found a way to get up there and to make them his throne :) The bottom photo – my mom came down and stayed with me for a day fews while Ryan was on a work trip to Switzerland. We went on a prayer walk, painted our nails, cleaned the blinds, and bought a kitchen stand off of varagesale that took like 3 hours to scrub clean. It was so nice to spend time with her – I love you mom!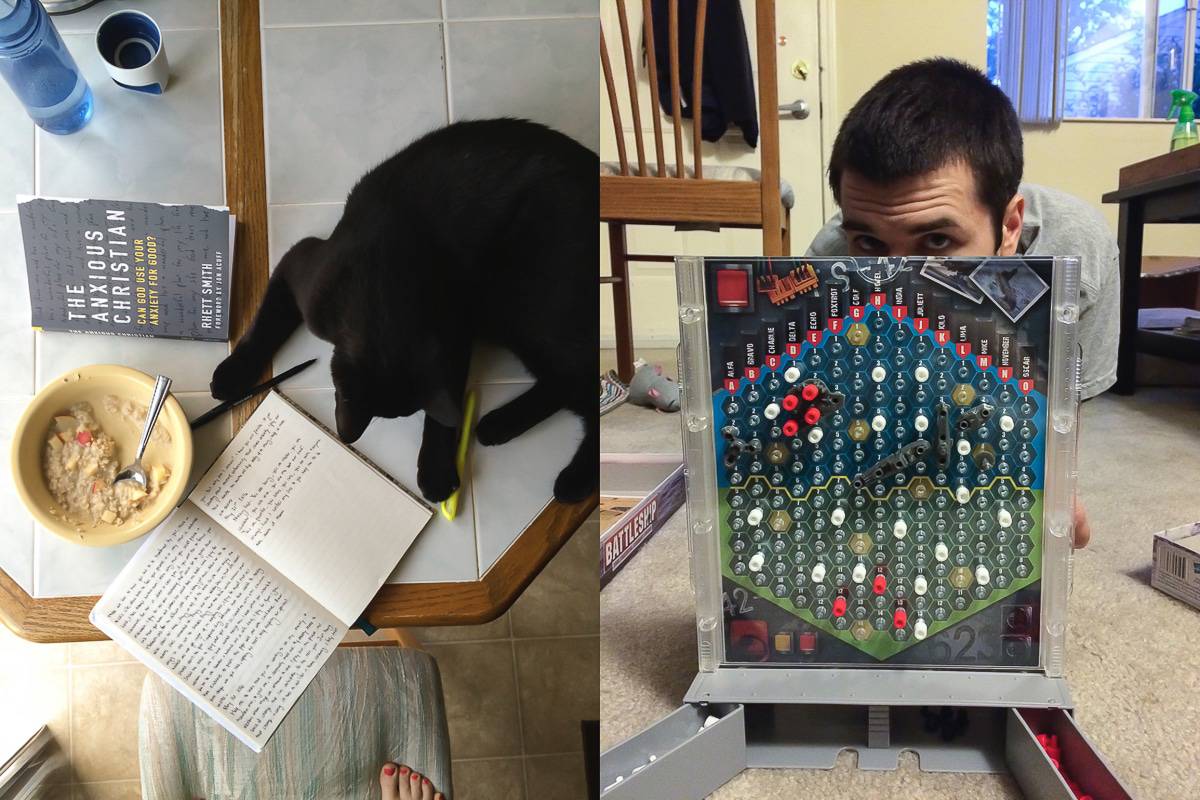 This is what most mornings look like. A bowl of plain oatmeal with apples, either my journal, a book, or my bible, and Salsa. My sweet friend Hannah gave me "The Anxious Christian" it's been really encouraging as I walk through periods of anxiety. The second photo – a little date night battleship! Even though I know Ryan's strategy, he likes to cluster all of his ships together, it's hard to find where he puts them!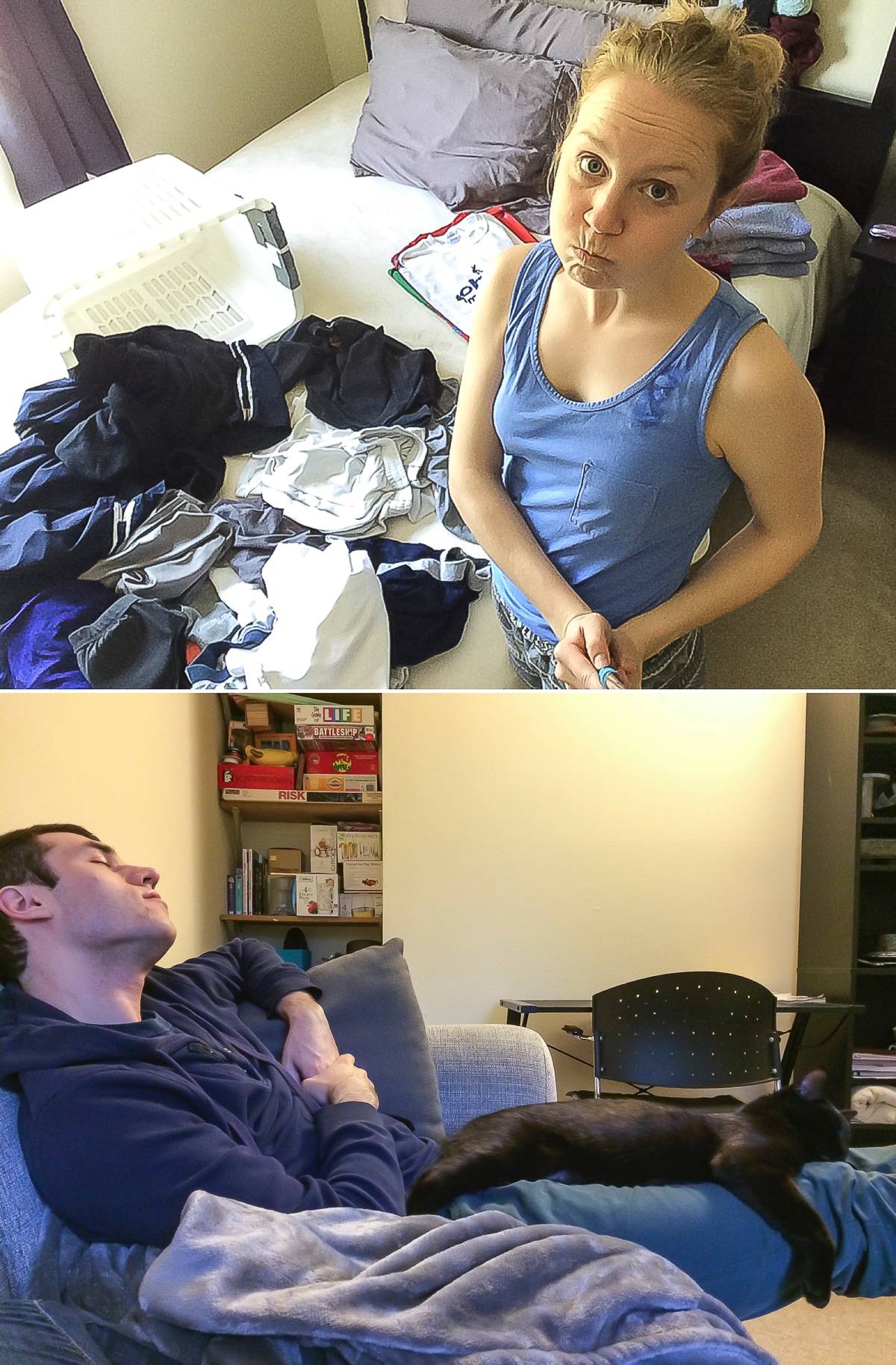 Another day, another laundry pile :) The bottom photo – Salsa is definitely a momma's cat, so it's so sweet whenever he snuggles with Ryan. We joke that Salsa picked me as his favorite human because he feels like my shadow at times, waking me up in the middle of the night, following me around, sleeping next to me. Whenever Salsa chooses to snuggle with Ryan, Ryan tries not to move so Salsa will stay as long as possible!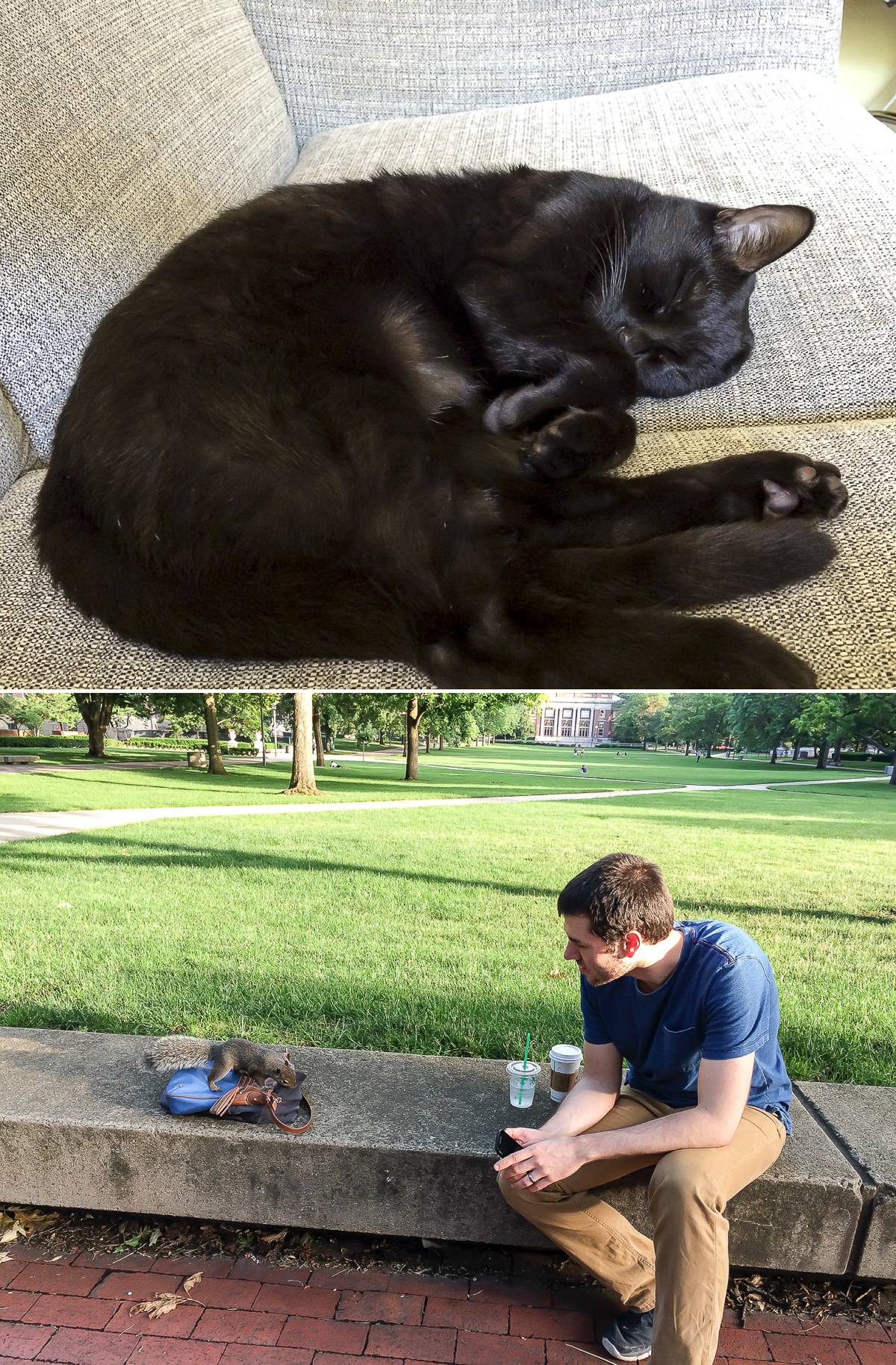 Salsa is totally my fur baby! If you have pets and no kids, I'm sure you can relate! The bottom photo – oh my goodness! A squirrel sitting on and sniffing my purse! That squirrel was way too close for my liking, but Ryan had no problem letting him get close to him. Ryan really likes squirrels and I think he secretly wants one as a pet, so Ryan was probably in squirrel heaven!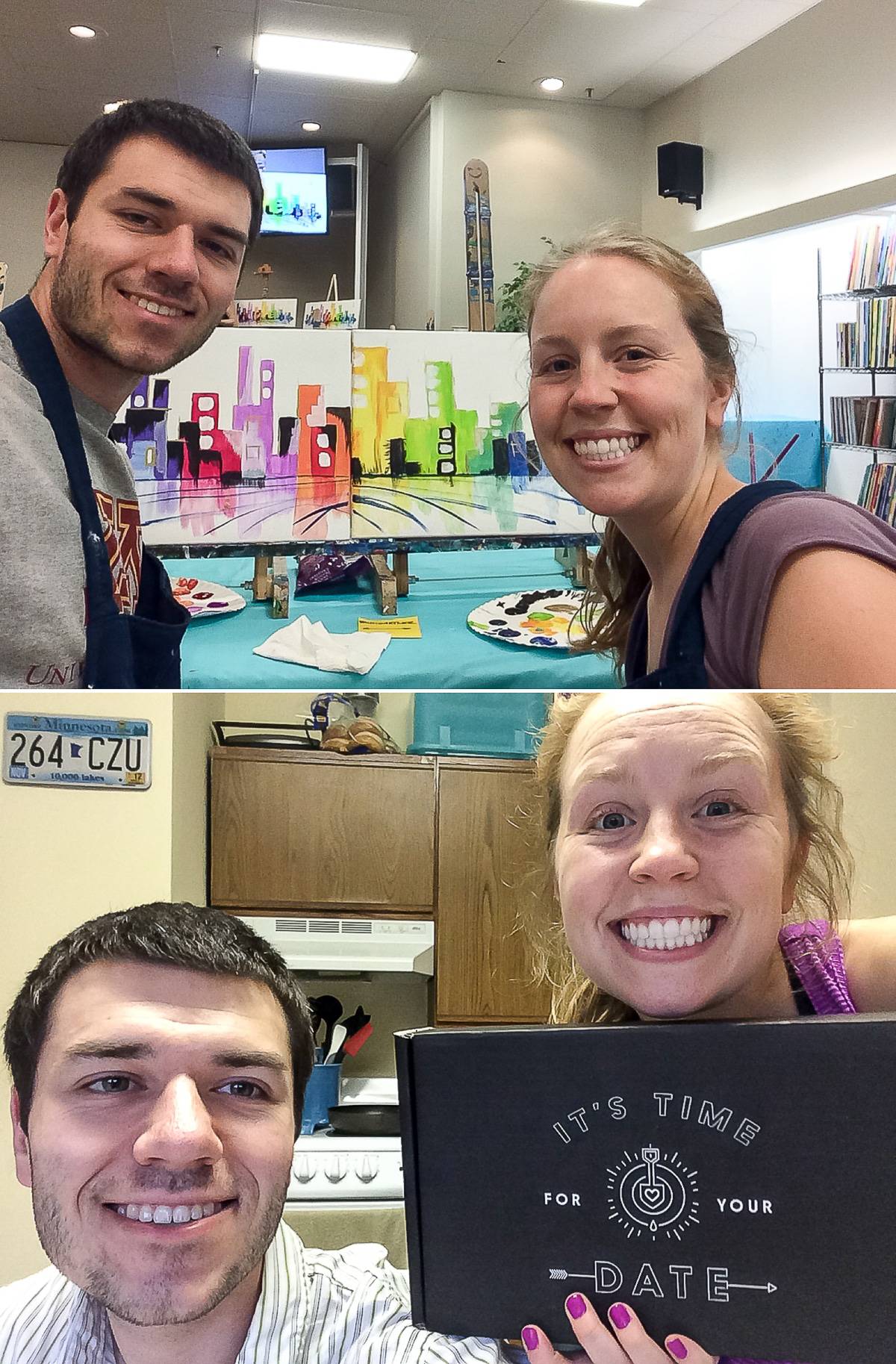 We celebrated our 4 year wedding anniversary in June! This year we decided to get each other an "us gift" – something we could do together! Ryan surprised me with a date night painting class where we each painted half of a city scape and when you put the canvas' together – you have a whole scene! I surprised Ryan with a 6 month membership to Date Box! Every month they mail you a themed date in a box. This month was about "growing" so the date was to make clay pots, paint them with chalk paint, and plant herbs in them. The box also had sour lemonade and sour patch kids plus a music playlist for us to enjoy while making our pots!
_____________________________
Last month I shared candidly about my anxiety.
The past few weeks I've been experiencing relief from my anxiety – praise the Lord for that! It comes and goes through seasons and based on certain triggers. I'm going to counseling to explore my past, what my triggers are and why.
I'm making progress. I'm learning new things about myself, I'm learning how to look at anxiety differently, I'm learning how to SLLOOOOOW DOOOWNN. That's such a tough value to learn in a world that values busyness.
I'm learning to value my struggles and be authentic because authenticity breeds real, deep, lasting relationships.
The one big anxiety trigger that is on the horizon is moving in a year, probably next July. We don't know where we'll be moving or when or if it will be a short move or across the country.
This is Ryan's final year in grad school! He's starting to look for jobs and many interviews will take place this fall, so the big milestone of completing his Ph.D is near.
It's exciting, and we are ready to move into more "normalized adulthood" but it's scary. I don't like change. My past is full of change that I didn't handle well and wasn't prepared for.
But the pieces will slowly come together. Hopefully by December we will know where we'll be moving so we can begin to look for a place to live.
Something that has been encouraging in the midst of all of these unknowns is to pray for our future city. To pray for our future neighbors, church, friends, co-workers.
God's faithfulness was overwhelming when he told us it was time to move 8 hours from our families, bringing us to our current city. It wasn't easy and it took time to establish connections, but now I see how good his plan was.
He was faithful then and he will be faithful again.
—–
See previous out of the kitchen posts.