Out of the Kitchen February 2017
WE'RE BACK WITH ANOTHER OUT OF THE KITCHEN POST – HERE'S WHAT WE'VE BEEN UP TO FOR THE MONTH OF FEBRUARY!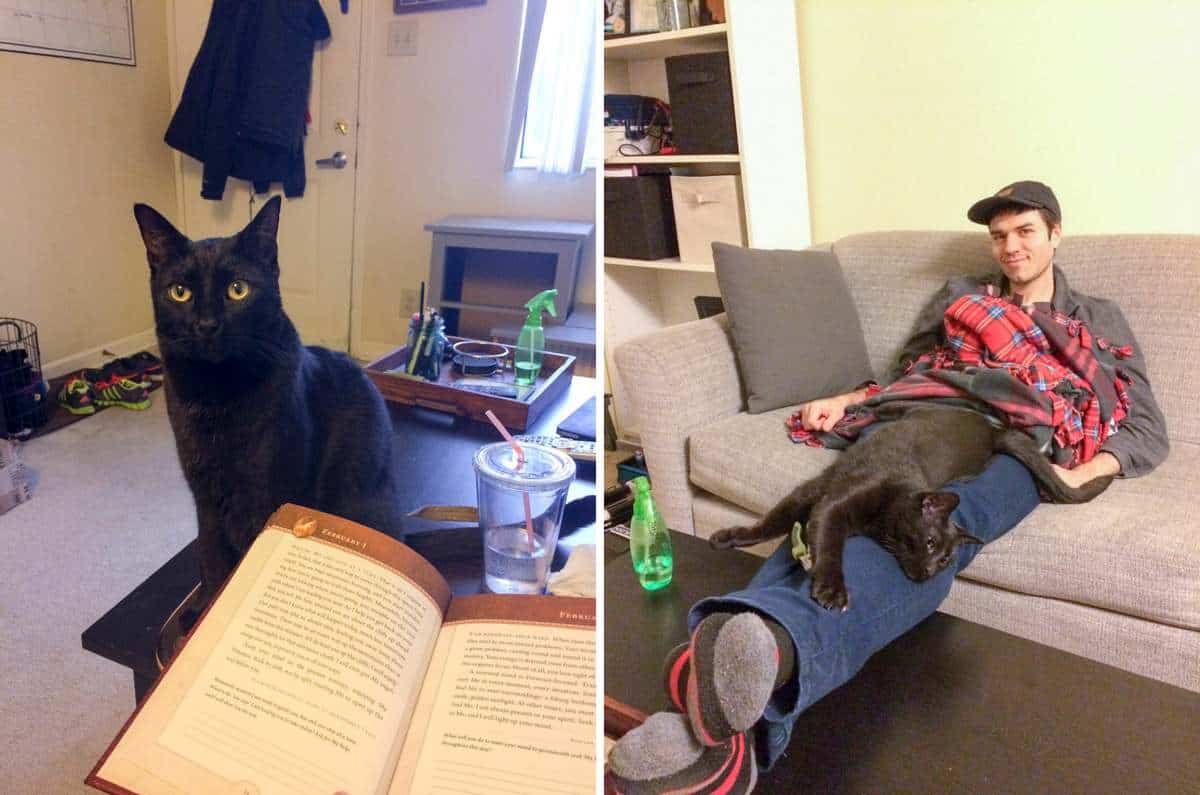 Let's just call this the Salsa show. He's a very particular cat, but he has his sweet moments like when he sits by me in the morning while I read my devotional and when he stretches out on Ryan's legs!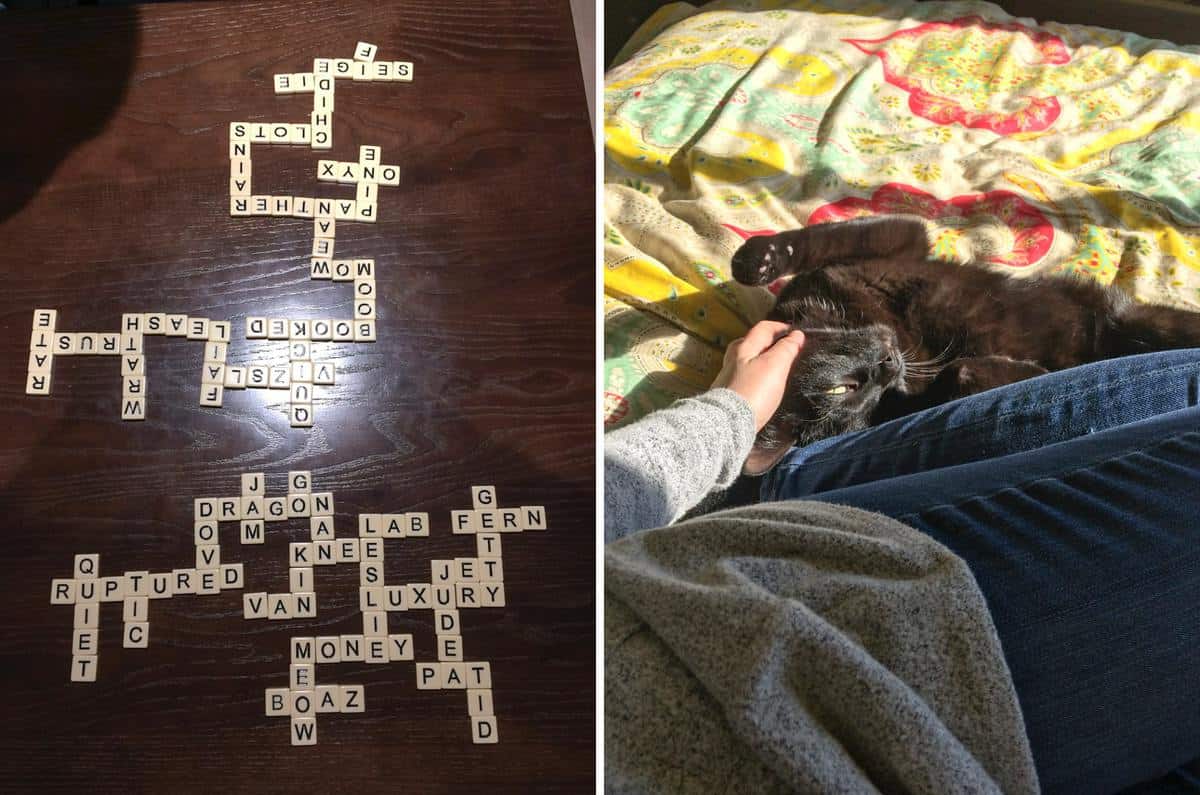 Date night banana grams! One of my least favorite games because I've never been a good speller, at least Ryan doesn't get mad at me when I ask him how to spell something! The second photo – one of those precious moments because Salsa decided he had enough!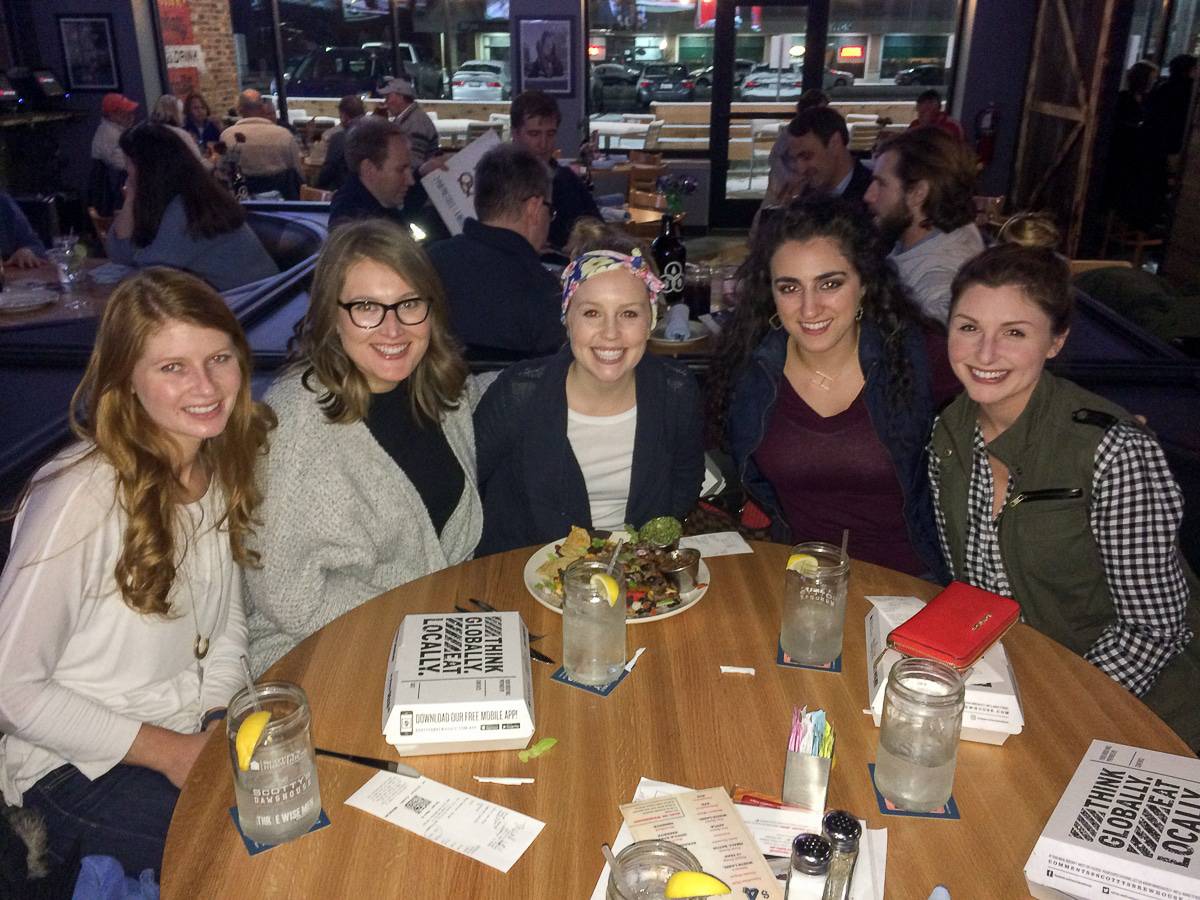 I love these ladies! We had a bible study dinner to send Jess off to Nashville for a new job. It's been really neat to see how God brought us together and how we're walking through similar life stages.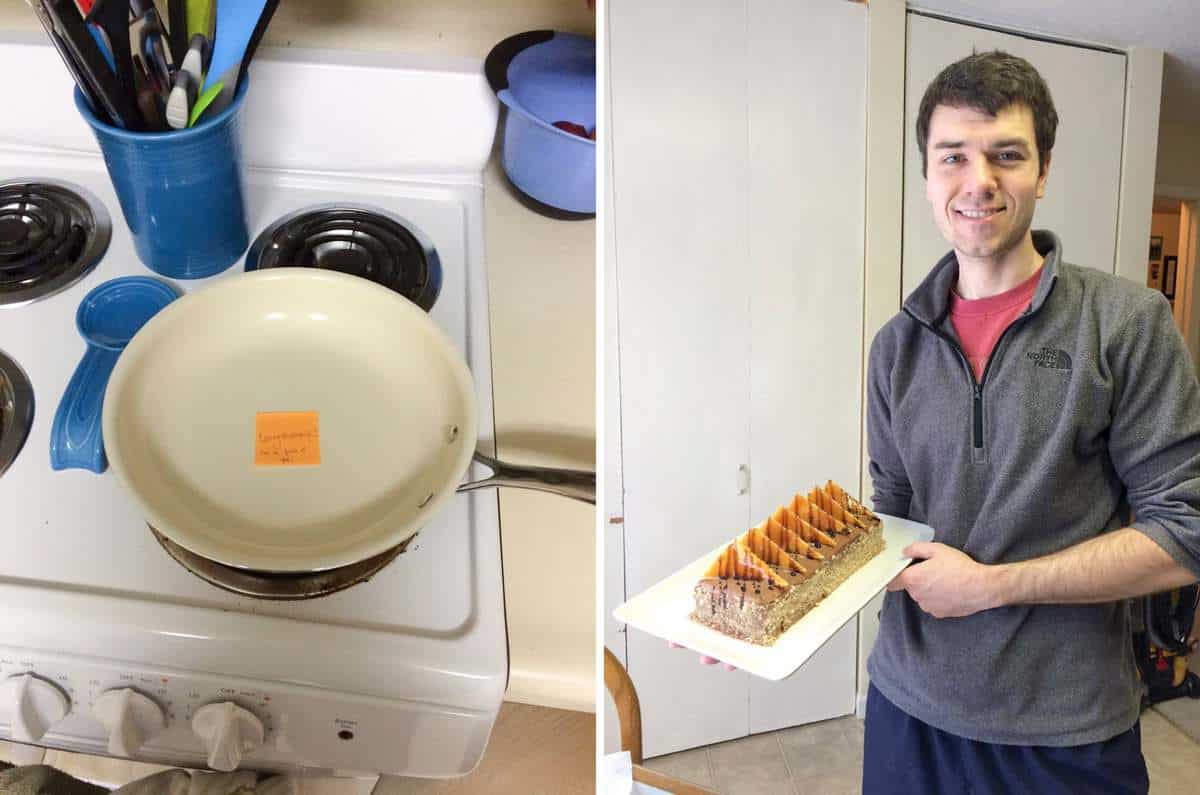 BIG NEWS! A paper that Ryan has been working on for years was officially published in Nature Chemistry!! This is reason to celebrate – so I got him a fancy new omelet pan! Plus look at the torte cake (WOW!!) that Ryan made all by himself to celebrate! I'm still trying to get him to join the food blog!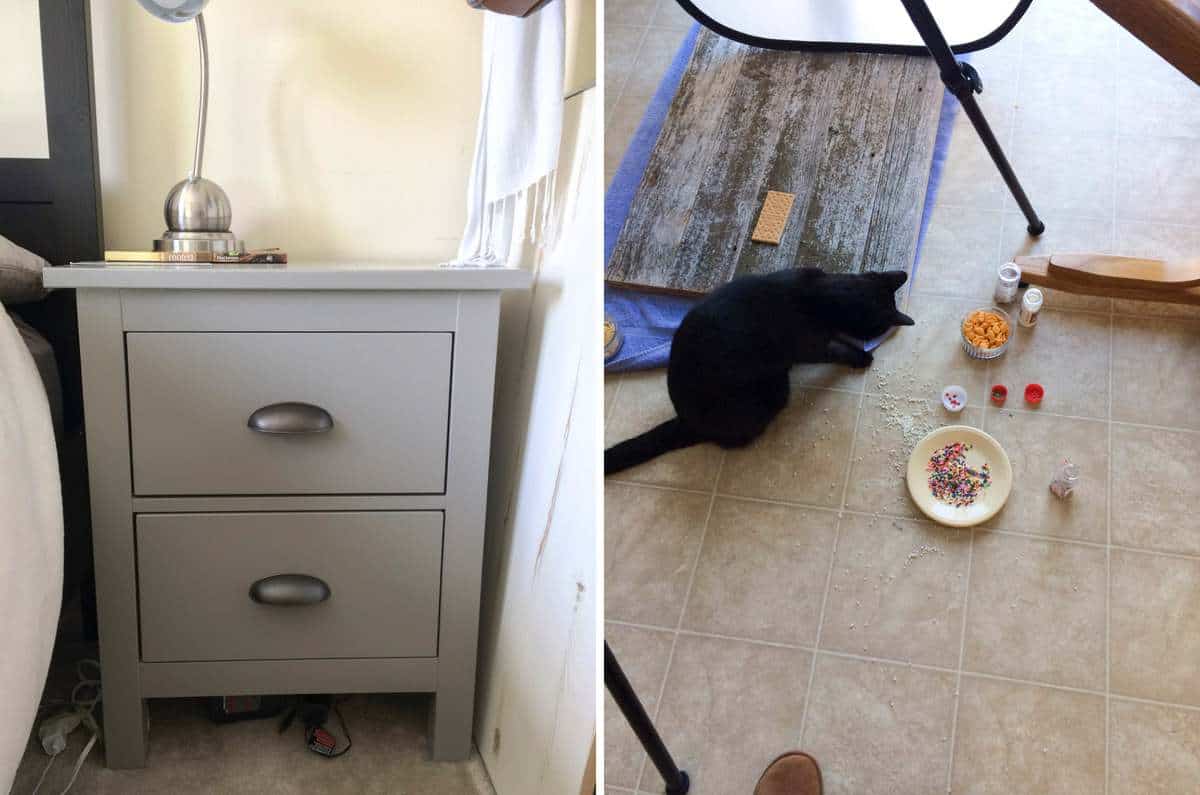 I finally finished my first ikea project. You can see the before here and I love how it turned out! Especially love the cup pulls! The second photo – Salsa dumped the container of sprinkles over while I was shooting and had a great time chasing them around the kitchen. And I had a great time cleaning them up :)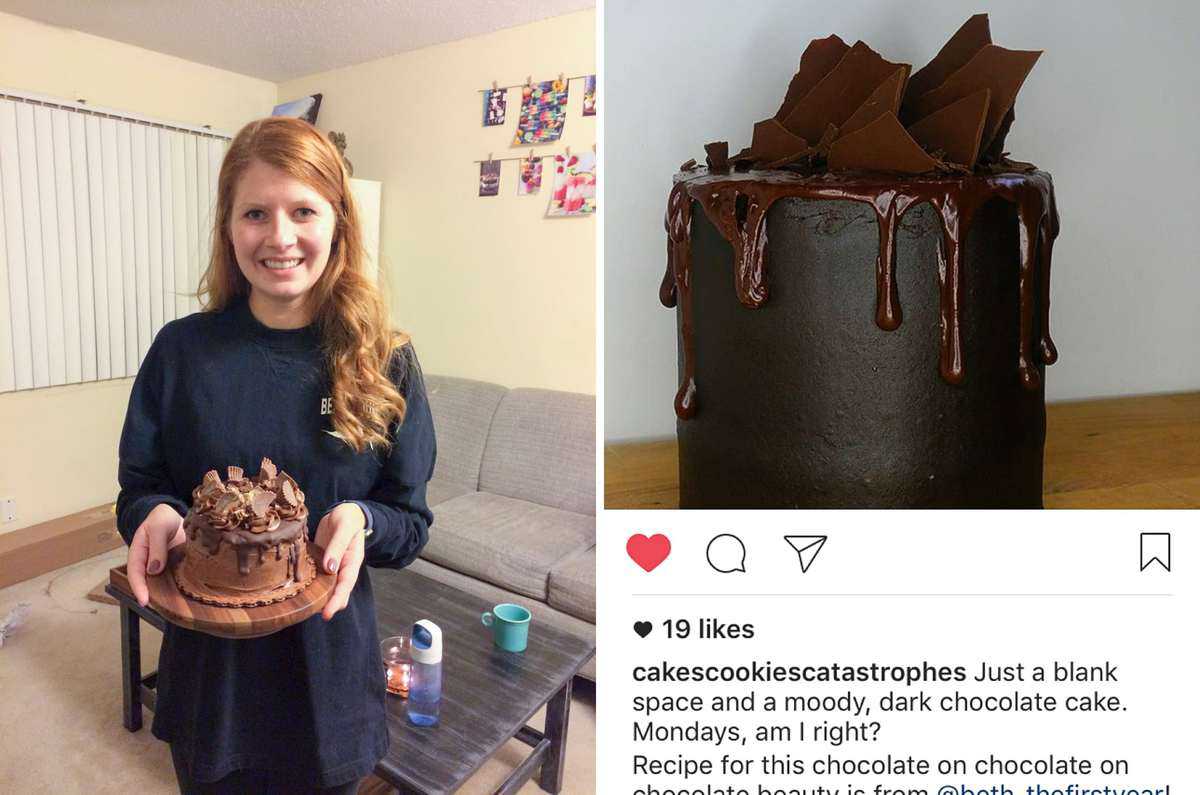 I taught my friend Abbey how to frost and decorate a cake! It was really fun and I was impressed with how the cake turned out! You go girl! The second photo – a reader shared that they made our chocolate chocolate cake ! How awesome?! It's so fun when reader's share photos of our recipes!
Ikea project #2! Plain black table before and I worked on priming and painting the table white, and then distressed it. We're putting wood boards on the top to give it a farmhouse look. Still working on that part of the project!
We always seem to have pizza for Valentine's Day, which is okay, because we love pizza! We had a picnic in the living room and exchanged gifts. The second photo – look at this screen shot of my computer! The pink arrow is pointing to the little free space I have on my desktop. Don't worry, it's a lot cleaner now!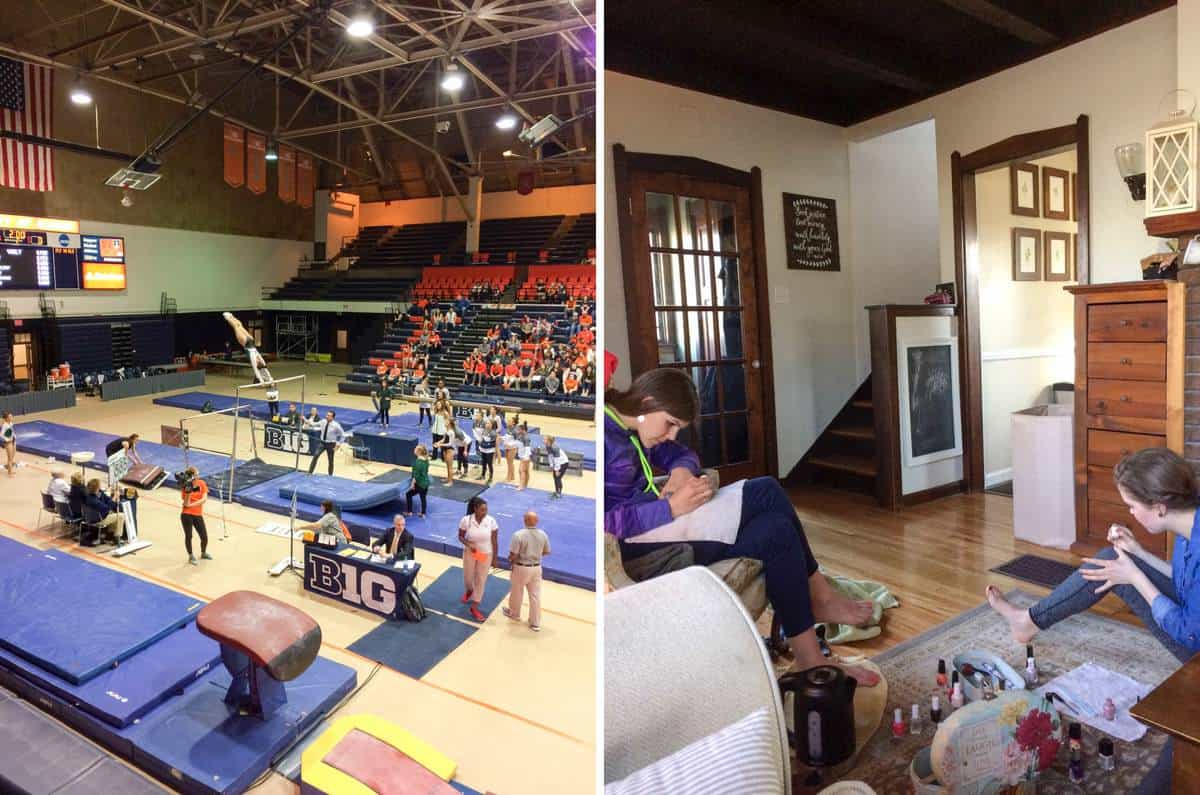 We went to our first college gymnastics meet and it was a lot of fun! It's crazy to see the girls charging towards the vault in real life or flipping on the beam. The second photo – had a fun spa/nail painting day with these sweet friends!
AND THE BIG NEWS….
We bought a house!!!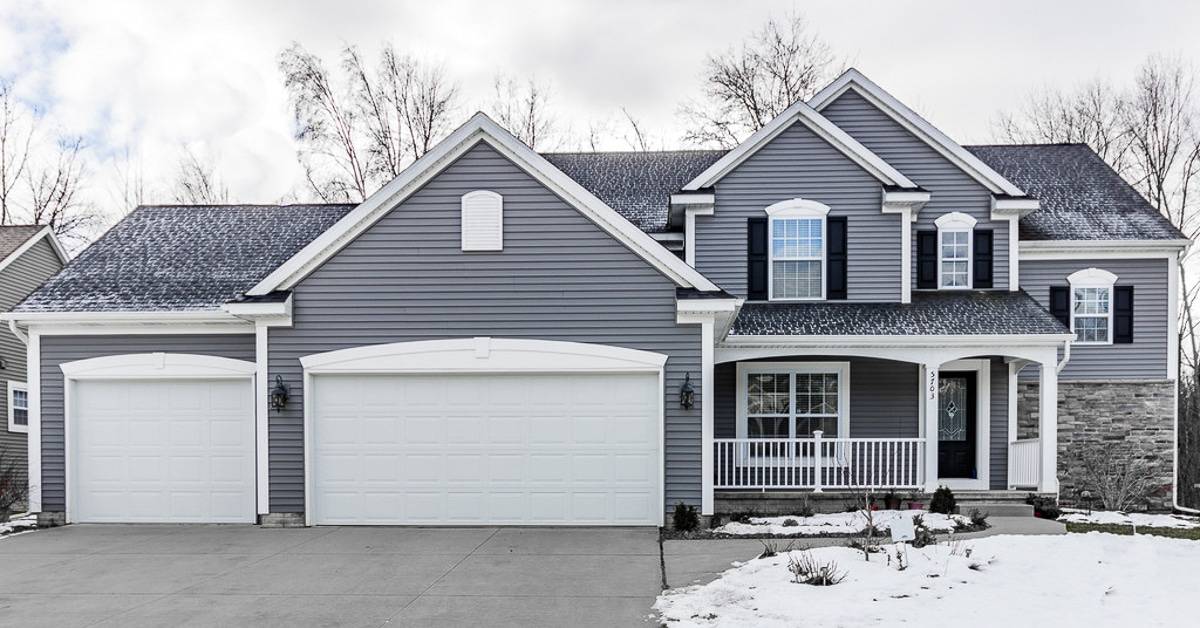 OPENING UP…
If you've been reading the previous out of the kitchen posts, you know that we will be moving to Michigan this spring because Ryan will be graduating and got a job in central Michigan. Well we've been looking at houses online and really liked one in particular, so we took a 3 day trip to Michigan last week for a few showings and ended up buying the house we liked!
The process didn't go anything like I planned, and we actually put an offer on a different house originally but decided to go with the house with bought when the seller's wouldn't come down in price. But we're really excited to be homeowner's and I'm really excited for some DIY projects. I might have to talk Ryan into sharing my excitement! Our house backs up to a nature preserve that has a bike trail that leads into down town. We'll definitely be using that!
We have about 10 weeks until we move and I think it's going to be busy. Next week Ryan has his defense (!!!!!) and our families are coming into town. Then Ryan has a conference to attend in California, and then it's graduation and moving!
Right now there is a lot of excitement, but I am going to miss the community we've established here.
—
See our previous out of the kitchen posts.