Espresso Creme Brulee
Espresso Creme Brûlée – the BEST creme brûlée I've ever had!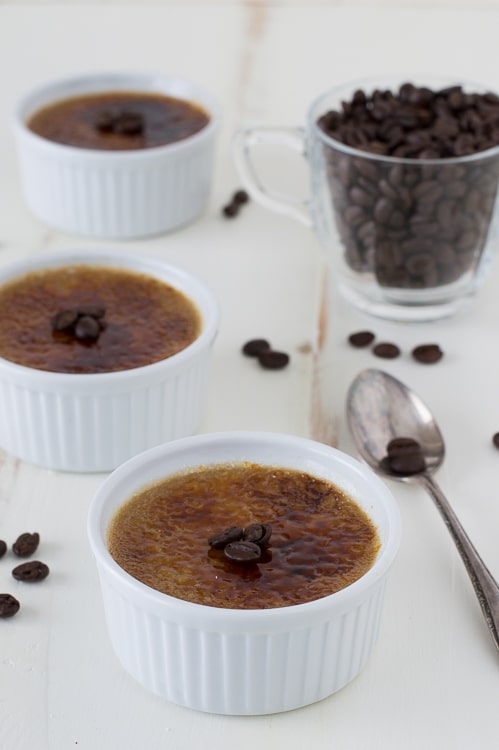 Let's pause for a moment. This is a recipe for creme brûlée. I'm  posting a recipe for creme brûlée.
Who am I?!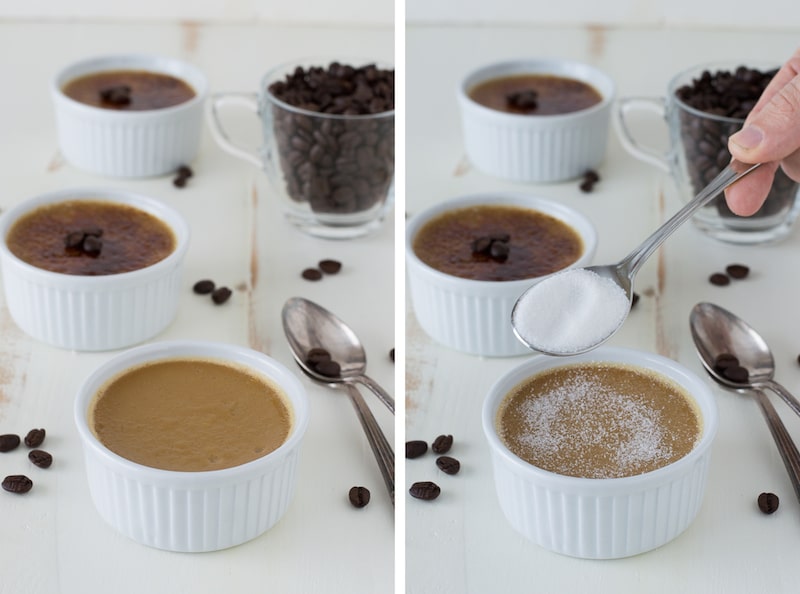 A few weeks ago I shared a recipe for S'mores Pudding Cups because I had just gotten a kitchen blow torch. I bought a torch because I thought it would come in handy when toasting marshmallows for certain desserts.
Actually, to tell the whole truth, I didn't really want or need a blow torch, Ryan was one the one who thought it would be cool to have one because he wanted to make creme brûlée. But I ended up needing a blow torch for that recipe, and when I told Ryan I had bought one, he was waaaay to excited.
I bought the blow torch with absolutely no intentions of using it to make creme brûlée. Actually, I am going to quote myself from a few weeks earlier because I said, "I'm not into creme brûlée."
Screeeech!  How delusional was I.. I didn't like creme brûlée?!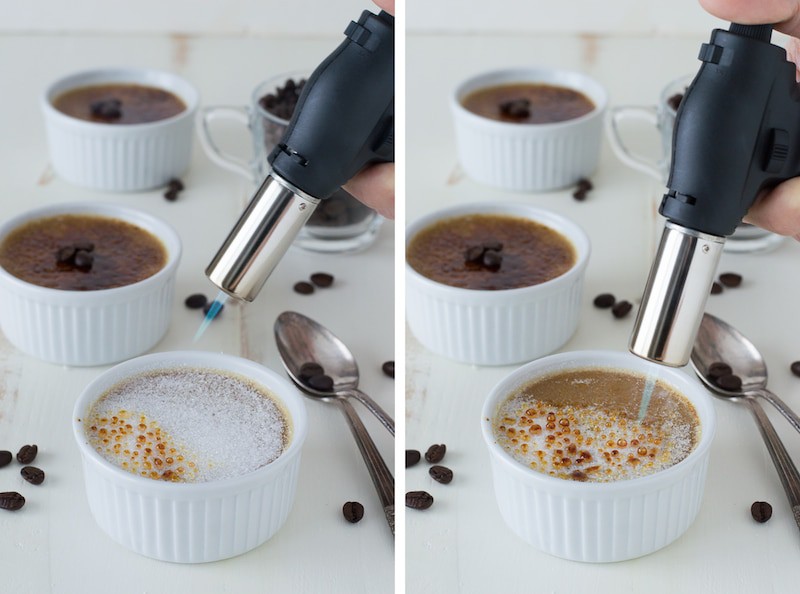 You know who I remind myself of? Any kid who says 'I don't like _________' before they even try it.
I know!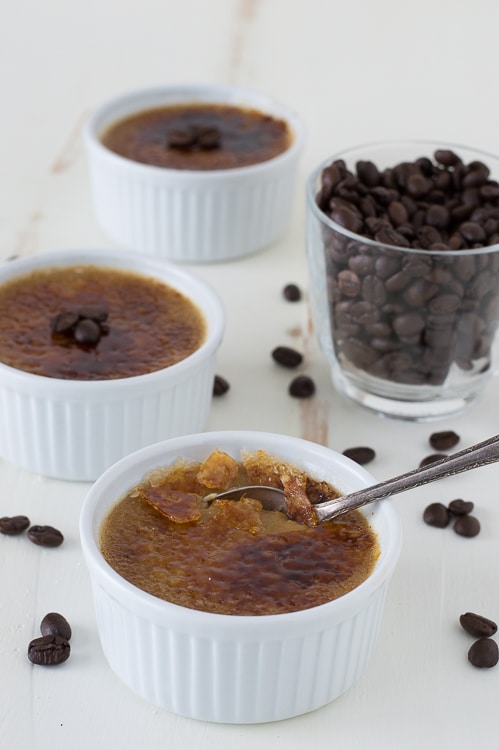 I can't be certain that I like all types of creme brûlée, but I certainly know that I like this espresso creme brûlée. So much so, we've made this recipe THREE times since Valentine's day. That's a total of 18 individual creme brûlée ramekins. Don't worry, we've been sharing with friends, but I will admit a lot of them have been devoured by Ryan and I :) If you're kind of afraid of creme brûlée, like I was, this is a great recipe to try. It's smooth and pretty much tastes like coffee! It might just change your whole perspective on creme brûlée!
Espresso Creme Brulee
Yield: 6 creme brulees
Total Time: 5 hours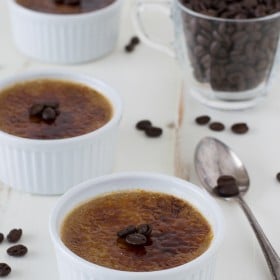 Ingredients:
6 egg yolks
1/2 cup sugar
2 cups heavy cream
1/2 tbsp vanilla
1/4 cup plus 2 tbsp espresso
Sugar, to caramelize the top
Directions:
Preheat the oven to 325 F degrees.
Lightly spray 6 ramekins with non-stick cooking spray. Place the ramekins inside a 9 by 13 inch pan. Carefully fill the pan with water, making sure to not get any water inside the ramekins. The water should be about half way up the side of the ramekins. Set aside.
In a mixing bowl, combine the egg yolks and sugar until you have a thick paste. Set aside.
In a small saucepan over medium heat, combine the heavy cream and vanilla, stirring, until the mixture shows a few bubbles. Add in the brewed espresso, stir. Slowly pour this mixture into the egg sugar mixture. Stir until everything is combined, 1-2 minutes.
Evenly divide the creme brûlée mixture among the 6 ramekins, they should be filled almost to the top. Place the creme brûlée in the oven and bake for 50-60 minutes or until a tooth pick inserted in the middle comes out clean.
Allow the creme brûlée to cool for 30 minutes before moving them into the refrigerator. Refrigerate for at least 3 hours. The creme brûlée can be refrigerated overnight.
Remove the creme brûlée from the refrigerator 30 minutes before adding the sugar topping.
Evenly sprinkle 1/2 tbsp sugar on top of each creme brûlée. Use a kitchen blow torch to caramelize the sugar.
Serve and enjoy.
Products used to make this recipe
(may include affiliate links)