Rustic Wedding Series – 3


If you missed previous posts in our rustic wedding series, you can check out reception decor part 1 here and reception decor part 2 here! Today I will be sharing ceremony decor ideas.
Rustic Wedding Series – Part 3, Ceremony Decor
Ceremony Focal Point – a tree, not an arch!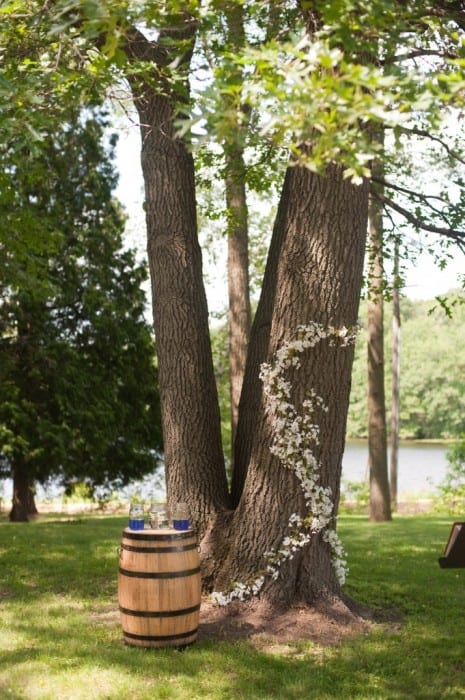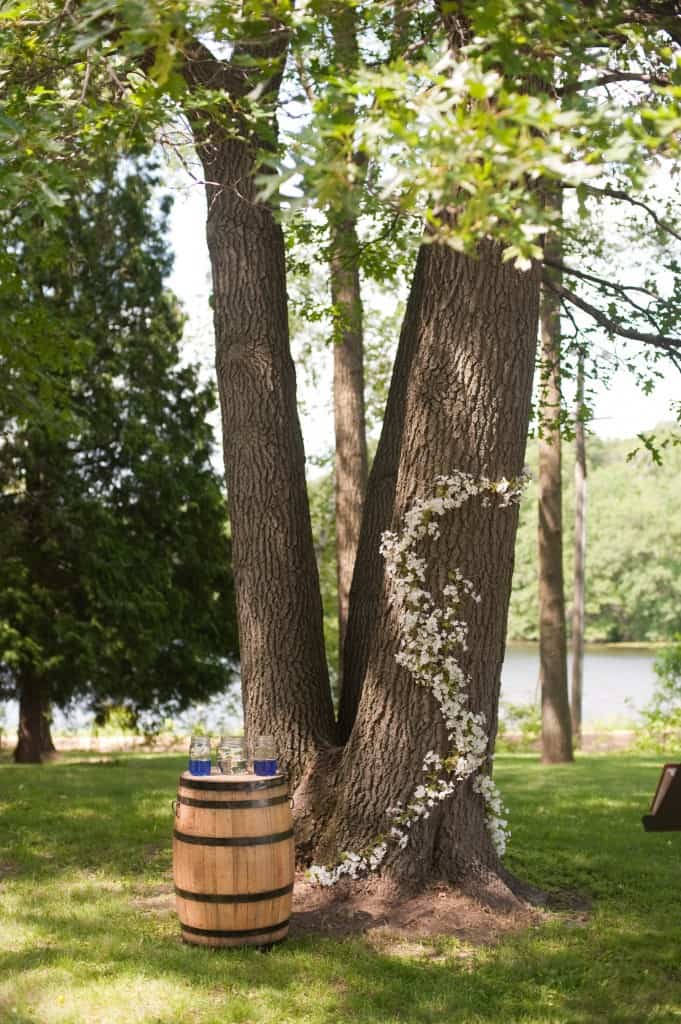 Choosing a tree as a focal point was a beautiful natural choice. We wanted to add a little definition to it, so we bought artificial flower strands at Michael's and secured them to the tree using twine and several nails. We rented a barrel and used it as a stand to display our unity reaction. This unity reaction was super fun, I'll describe it a little bit later.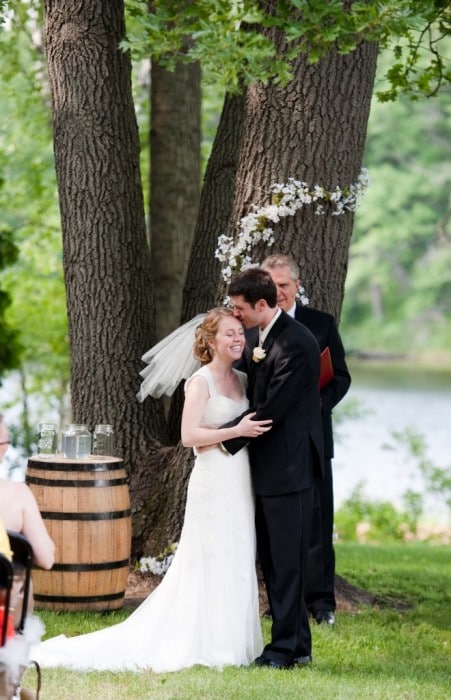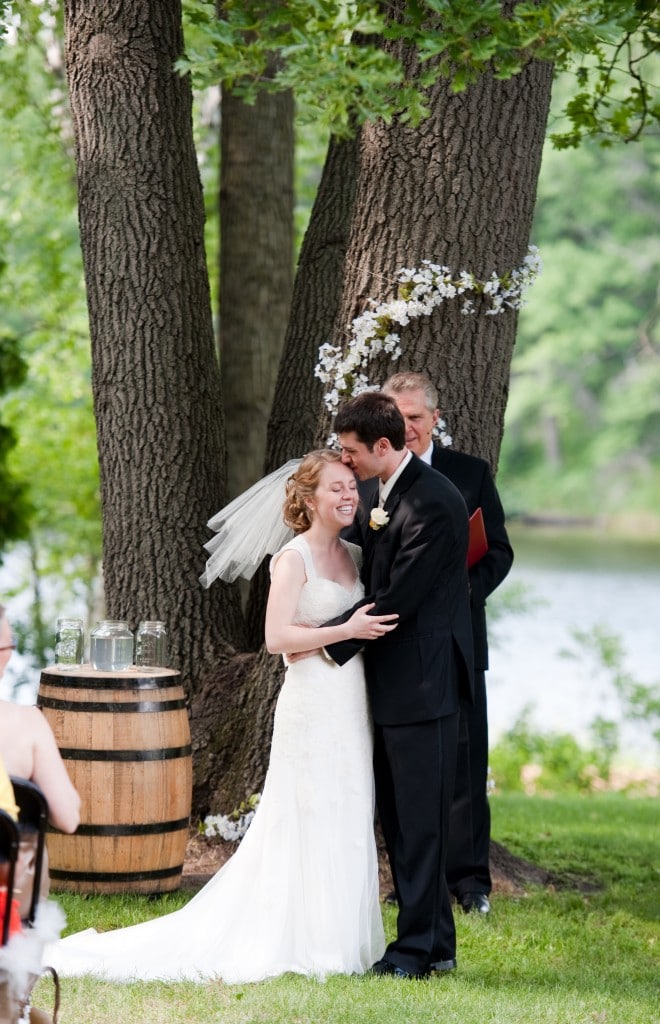 Chair Decorations
Of course I wanted to get some fancy pants chair like this..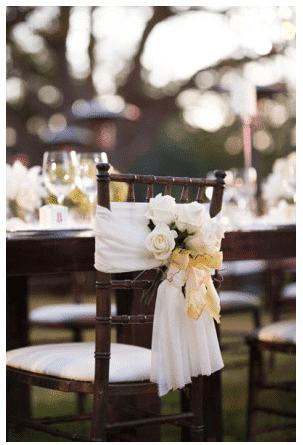 But I wasn't going to fork over $5+ per chair. So we ended up going with simple black folding chairs. We made our own tulle puff balls with burlap and attached them to the inside aisle chairs.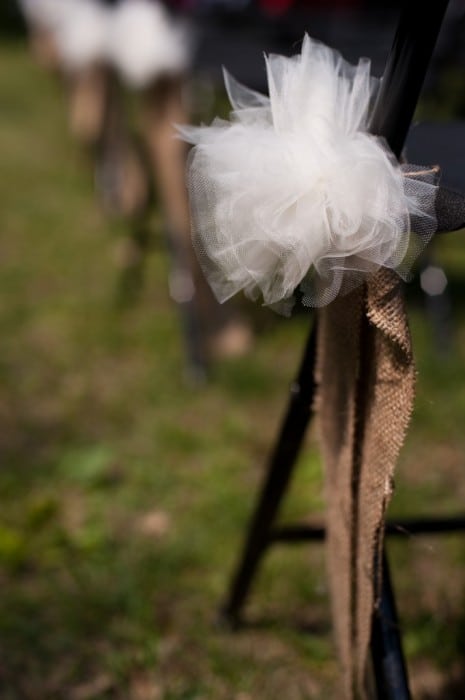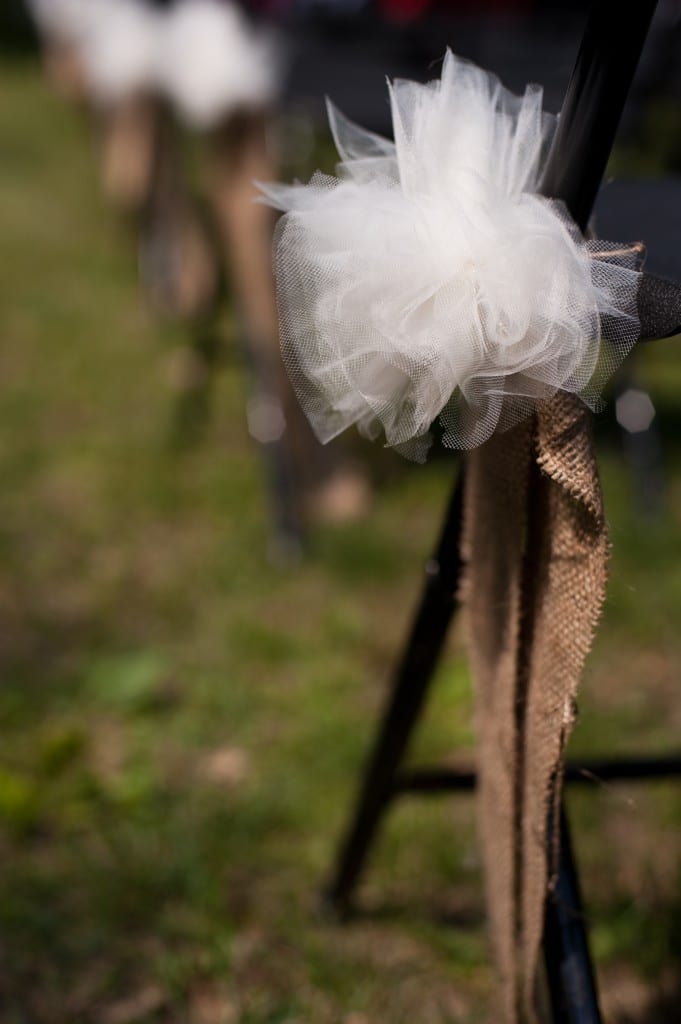 Here are 2 different tutorials for making tulle puff balls. The wrap around method from Mom Dot and the strip/square method from My Creative Way.
Branch Displays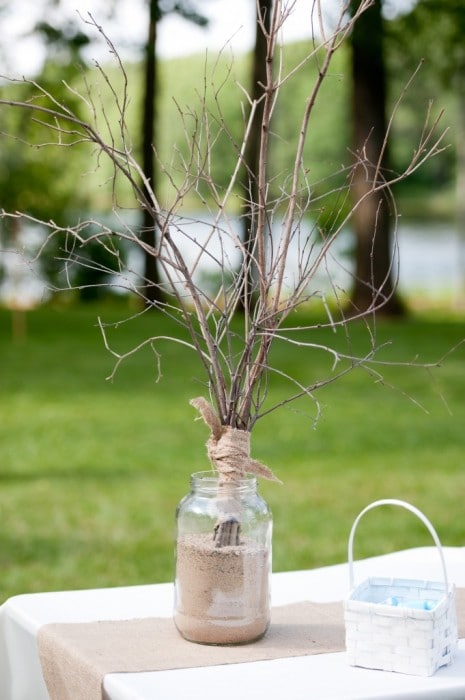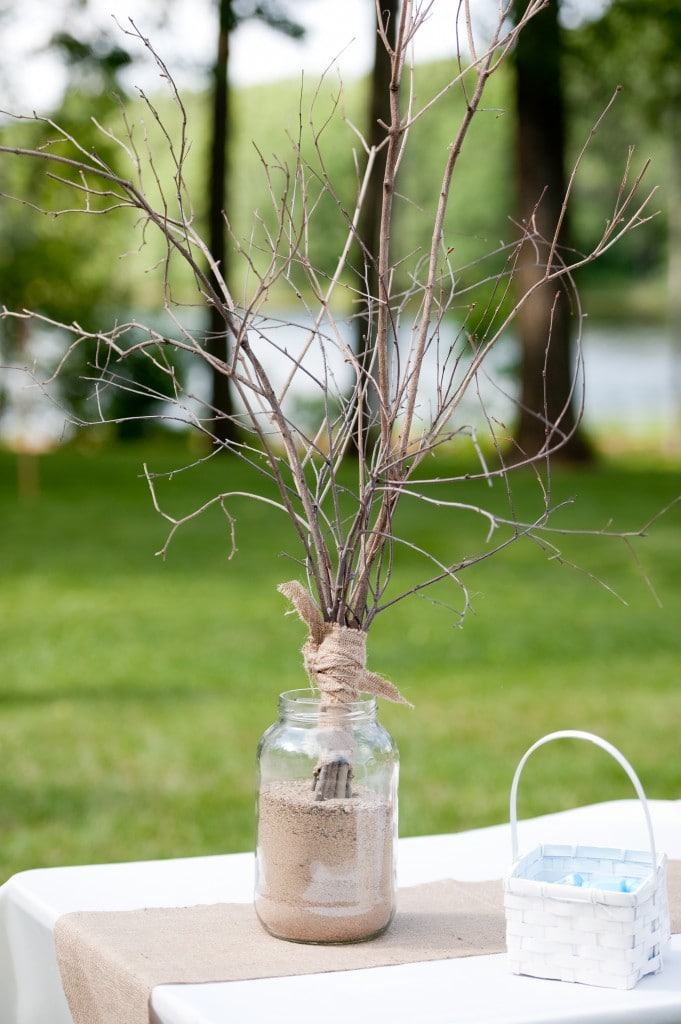 We also used several of these displays at our reception venue. We used twigs and branches from our backyard and secured them together with burlap. We got a huge (and I mean massive) roll of burlap from uline.com, so we incorporated burlap into a lot of our ideas. The glass jars came from a restaurant my sister worked at, and we filled them with sand to hold the branches in place.
Unity Reaction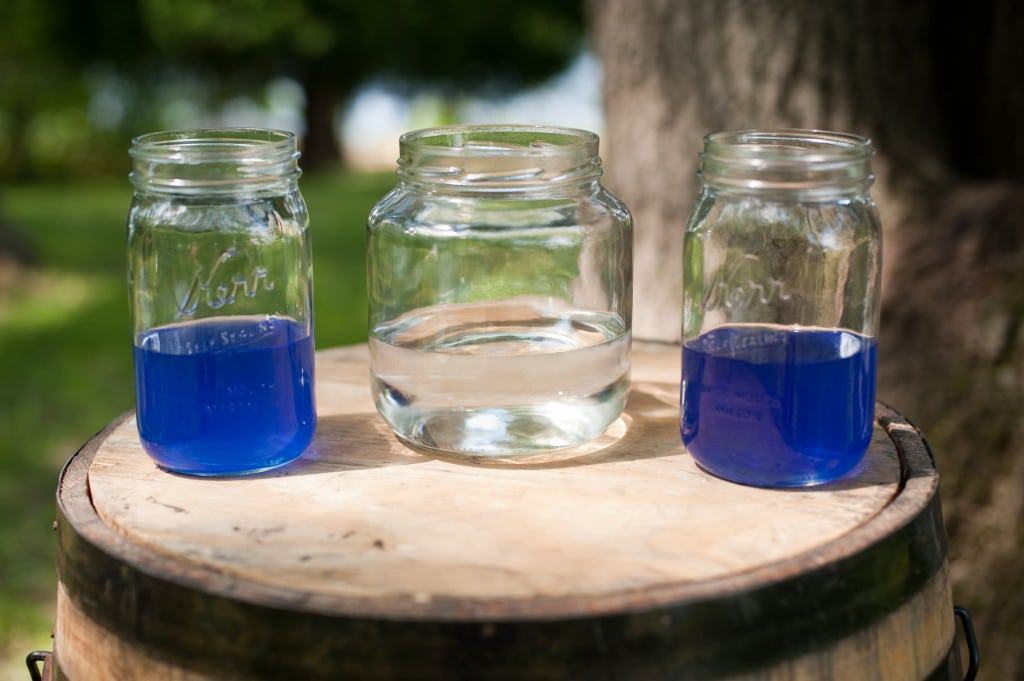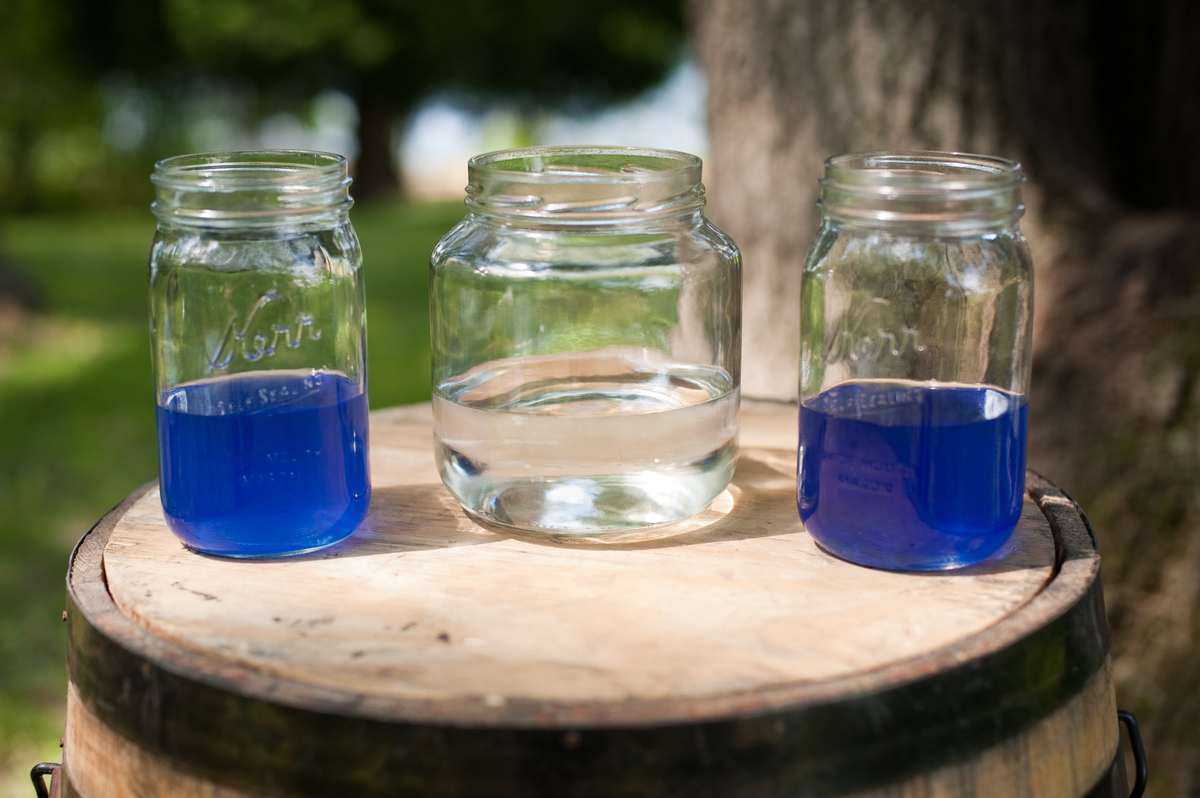 Coming up with our unity reaction was super fun. We didn't want to do a candle or sand, so Ryan (and his smart chemistry brain) came up with this idea and we called it a "unity reaction". When we combined the 2 blue solutions into the center jar, everything turned clear.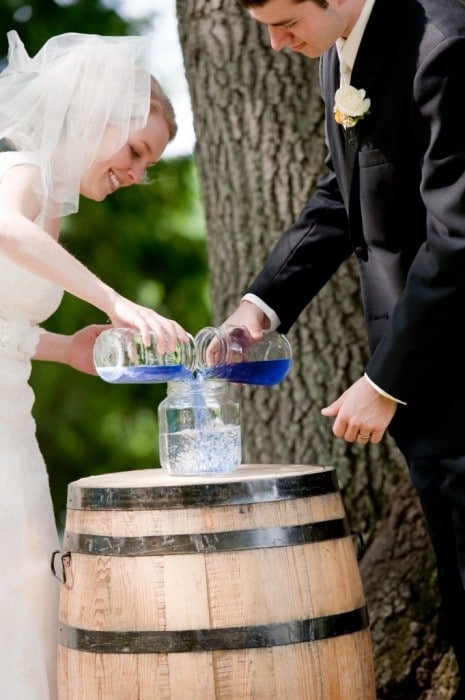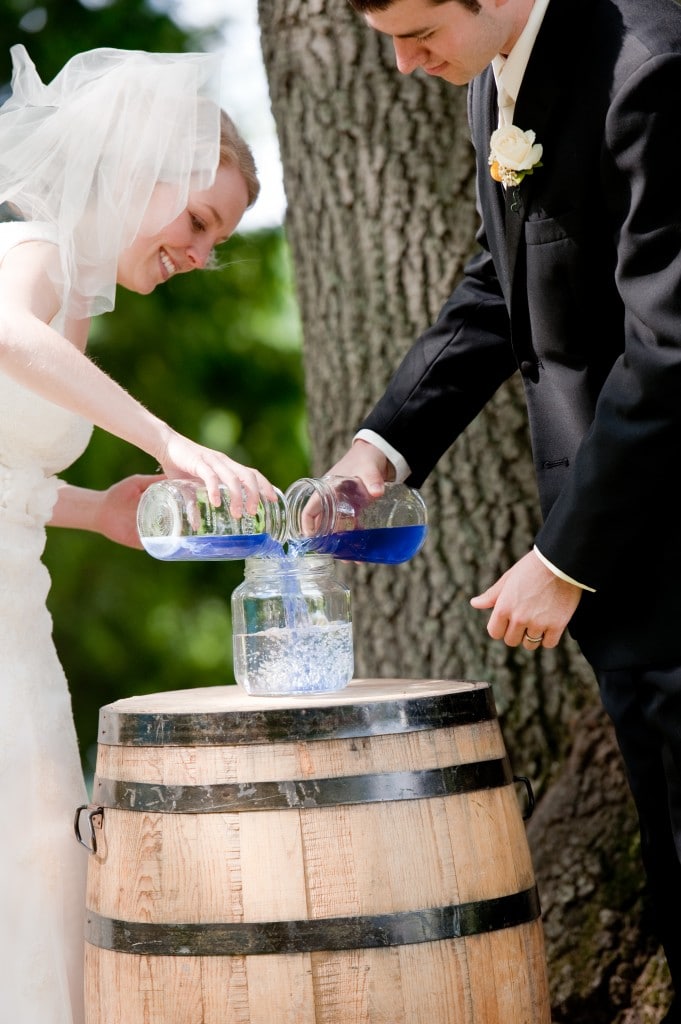 We had done some trial runs, but it was a huge relief when it worked!
Bubble Send Off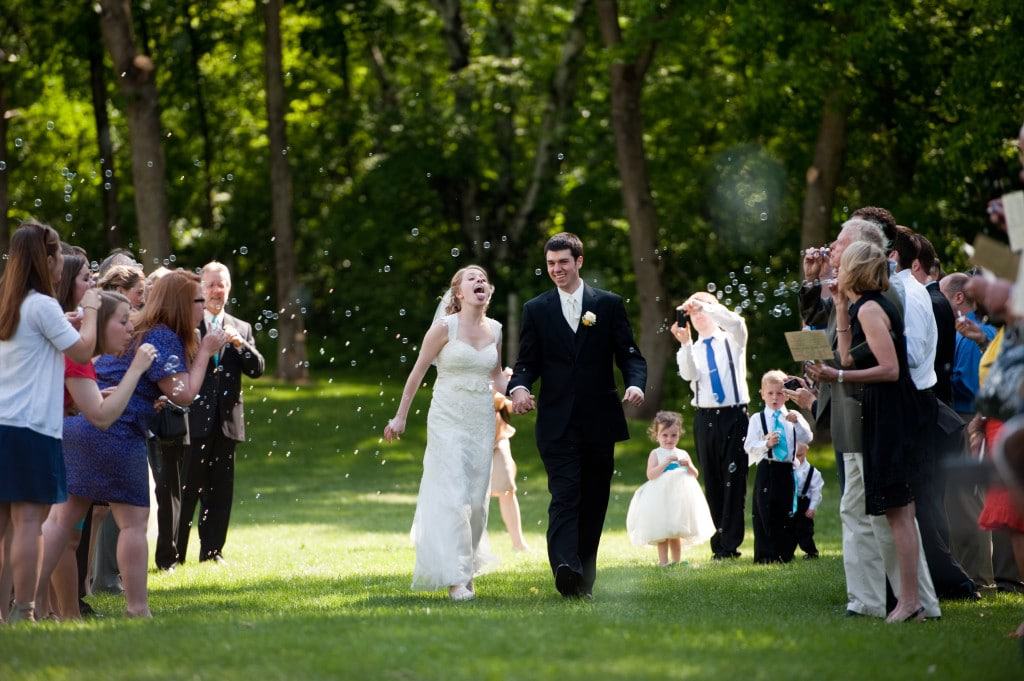 And there I am, caught on camera, catching bubbles :-) We ordered about 150 bubbles from Oriental Trading for under $10.
Getaway Car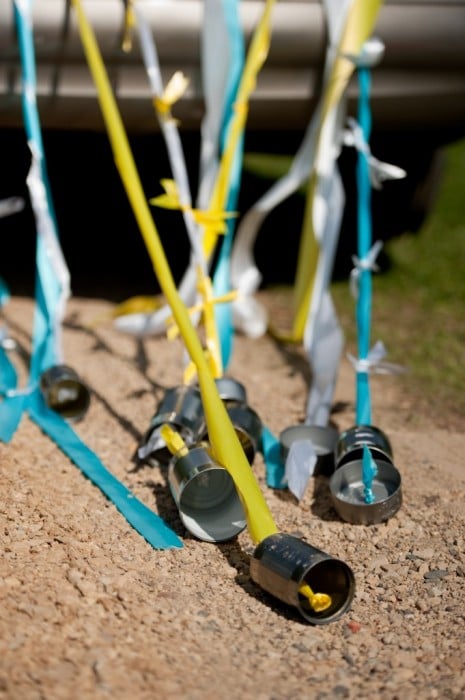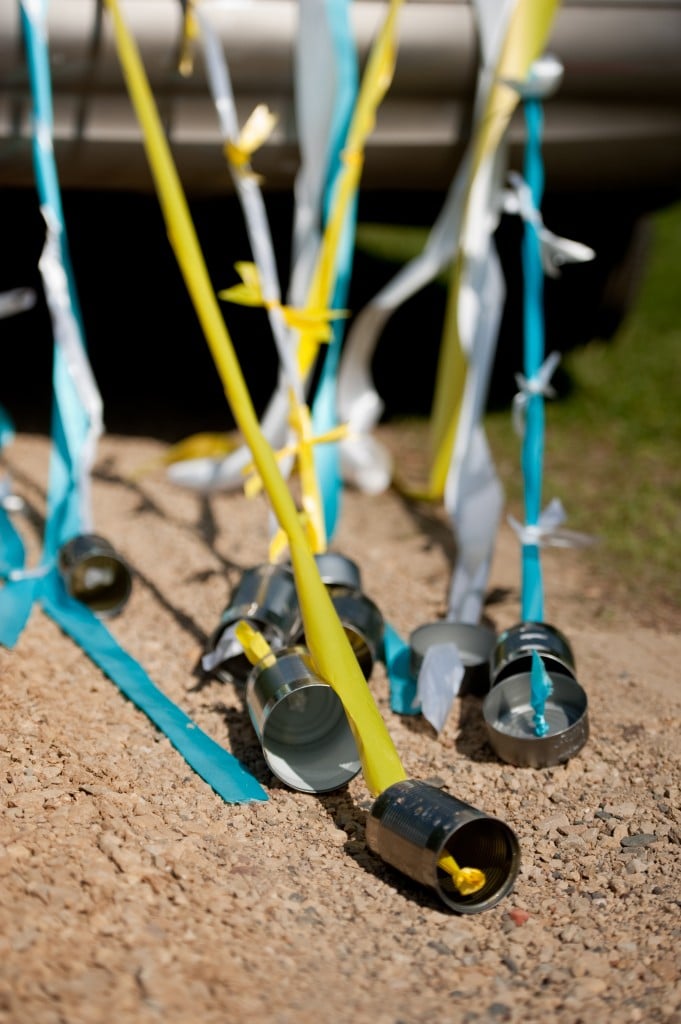 Made with ribbons and cans. All of the strands were attached to a stick, which was put inside the trunk of the car.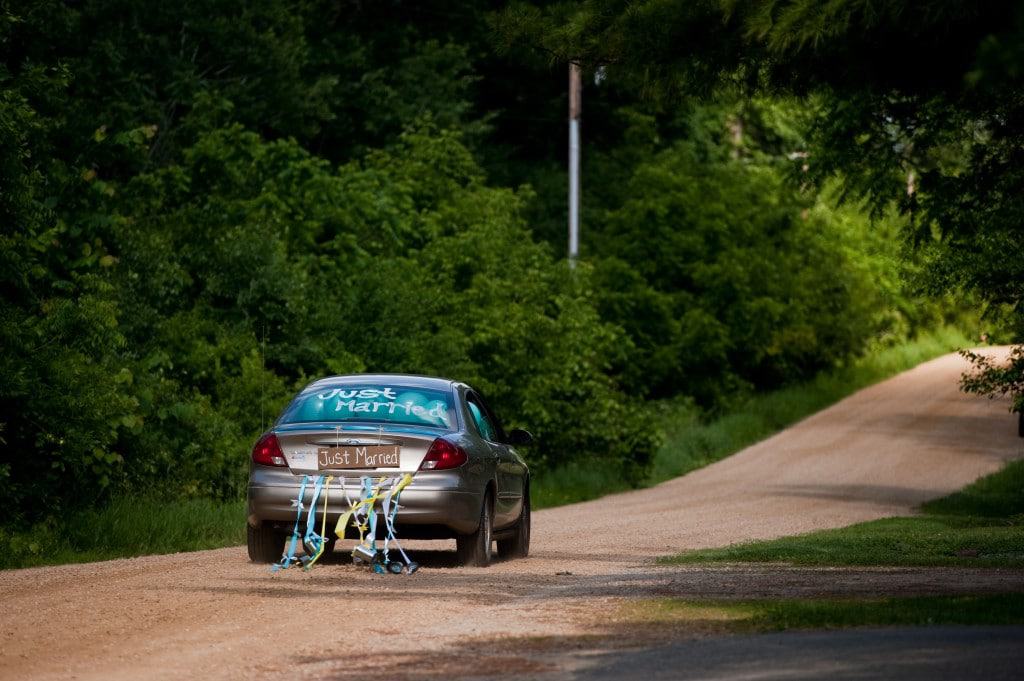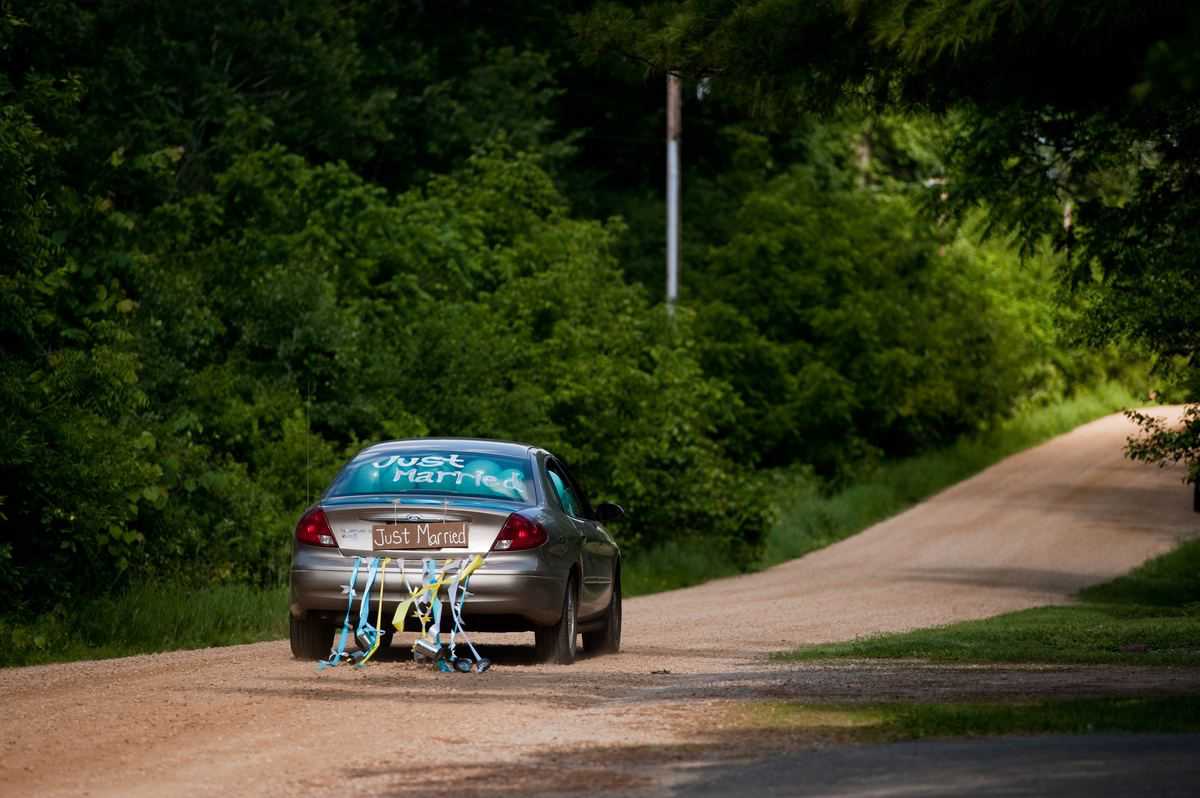 We also made a hanging "Just Married" sign out of wood and paint to cover the license plate. We somehow got it rigged around the trunk.
Wooden Direction Signs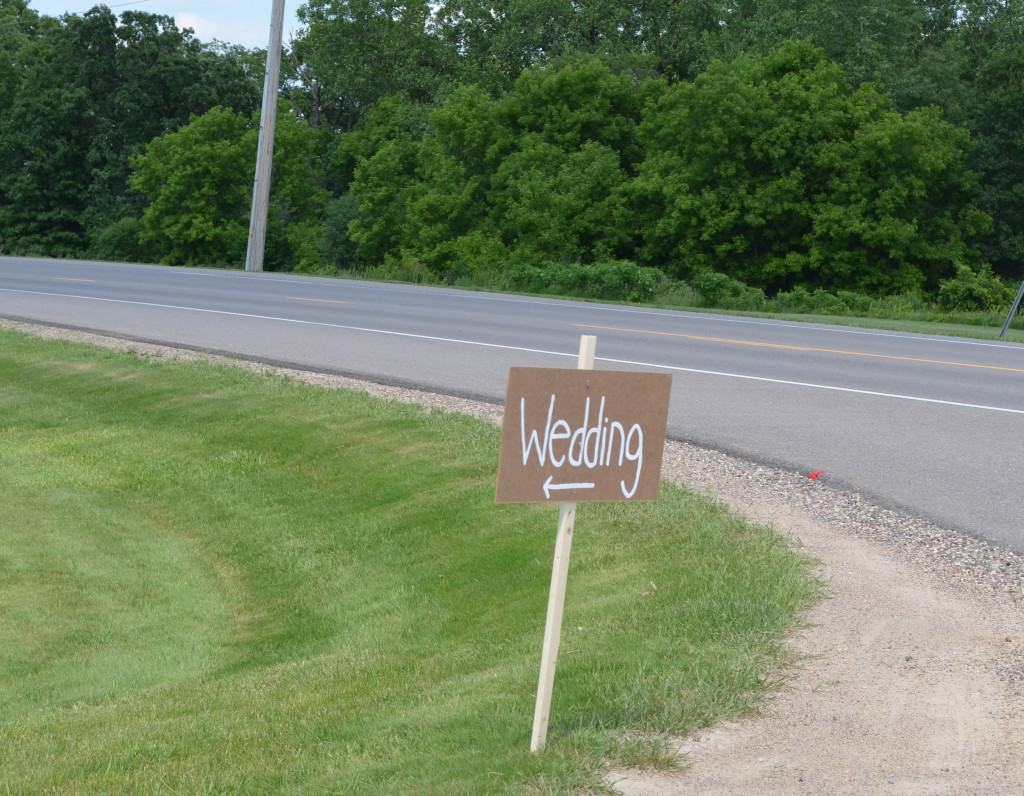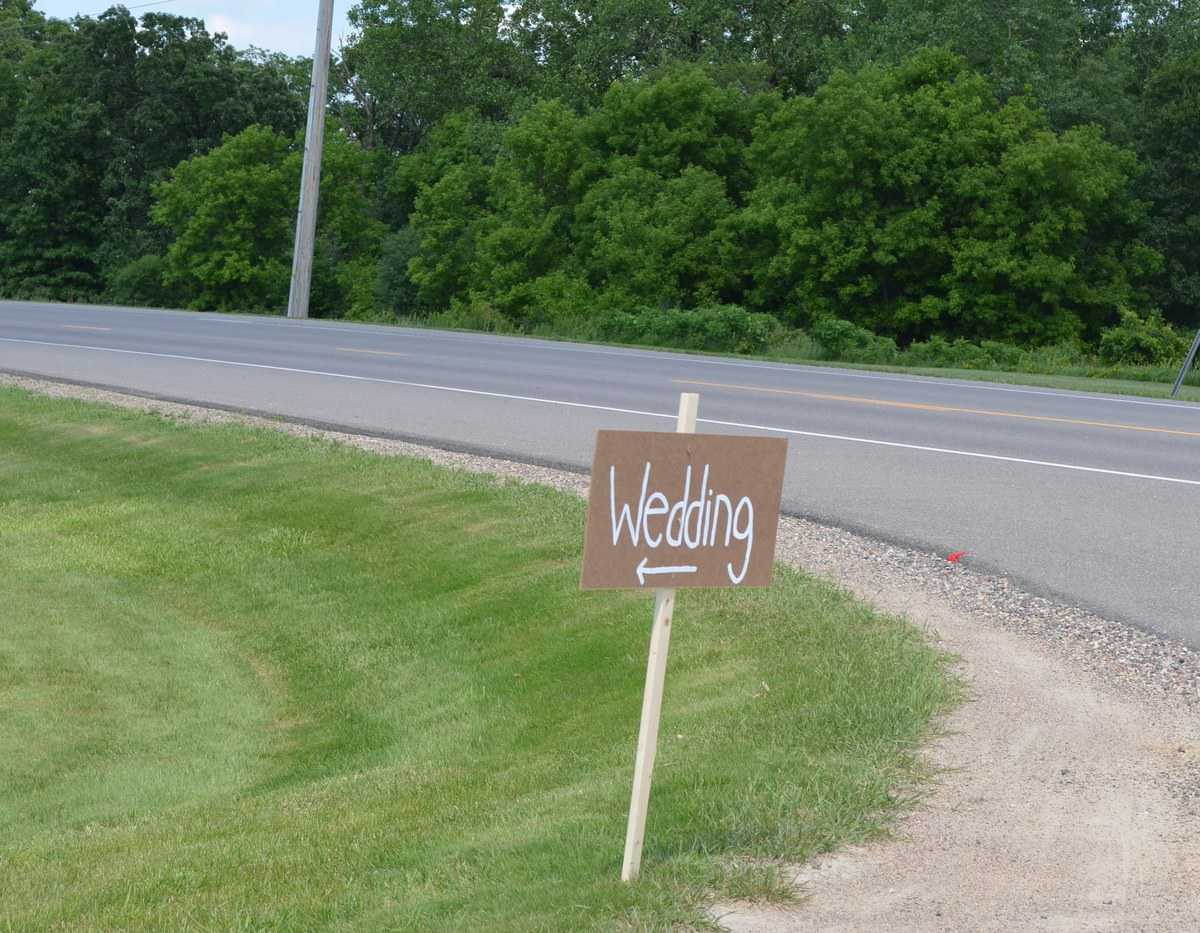 We kind of had a hidden ceremony venue, but we were very lucky because a family friend let us have our wedding on his residential property!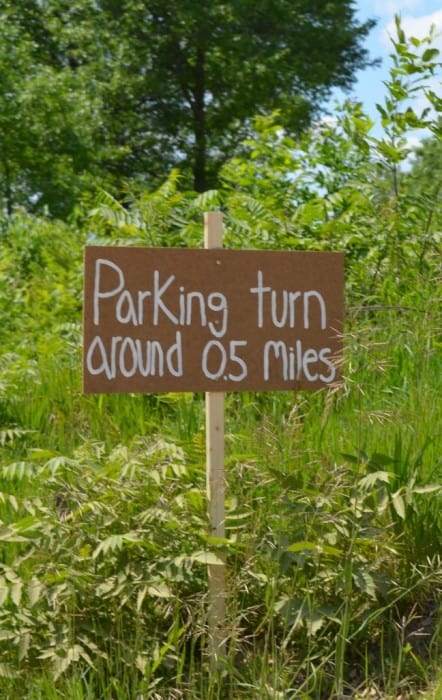 We used wood from Home Depot for the sign and stake and screws to hold the sign into the stake.
Coming next in the series, we will highlight all of the wedding stationary and flower details.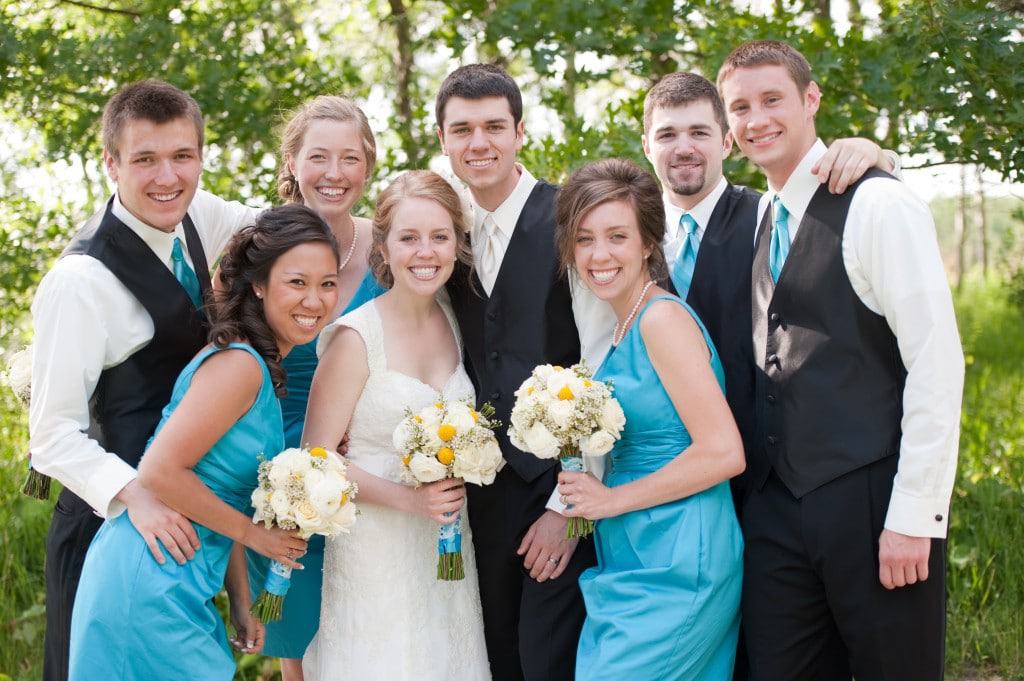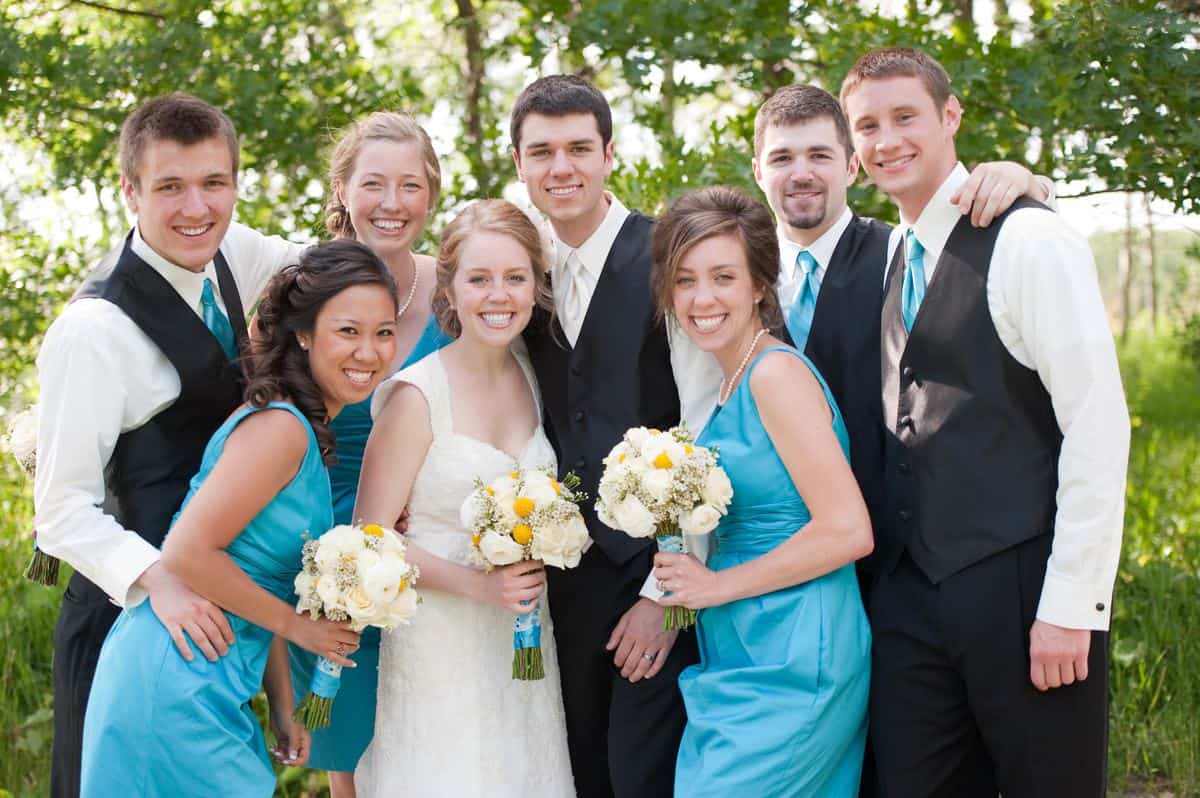 Most photos taken by Crystal Rose Photography.