Rustic Wedding Series – 2

If you missed the first post in our Rustic Wedding Series, you can find it here. Today I will be sharing more reception decor ideas! If you have any questions about where I found something please don't hesitate to leave me a comment and I'll get back to you!
Rustic Wedding Series – Part 2, More Reception Decor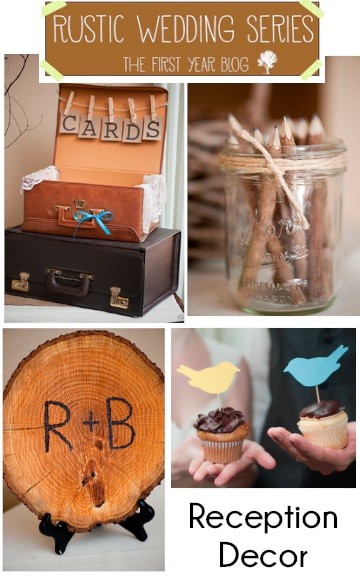 Suitcase Card Box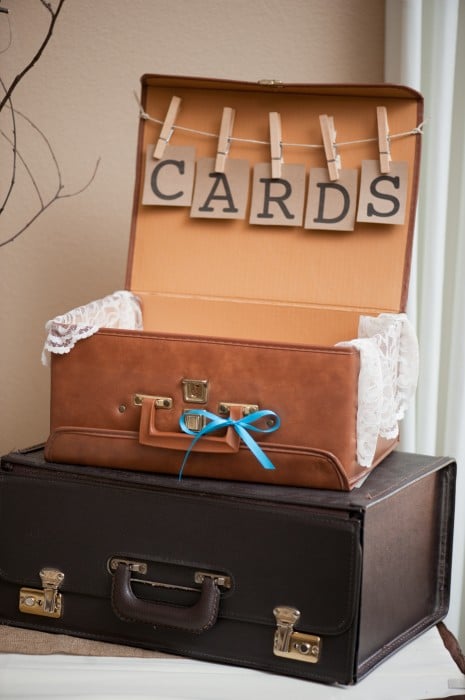 This is a spin on a regular card box. Both of the suitcases where found at Goodwill. I would stop in about once a week to check and see if they had anything I liked, and eventually I scored these!
We cut a rectangular whole in both of the suitcases, and they were held together with velcro. We secured the lace overlay with hot glue.

Wood Burned Initials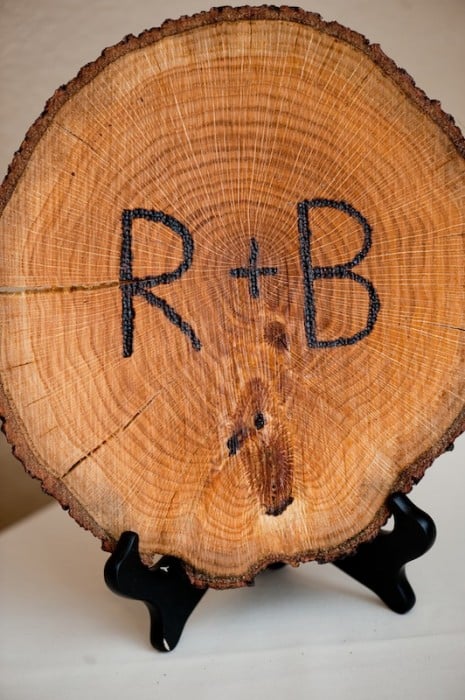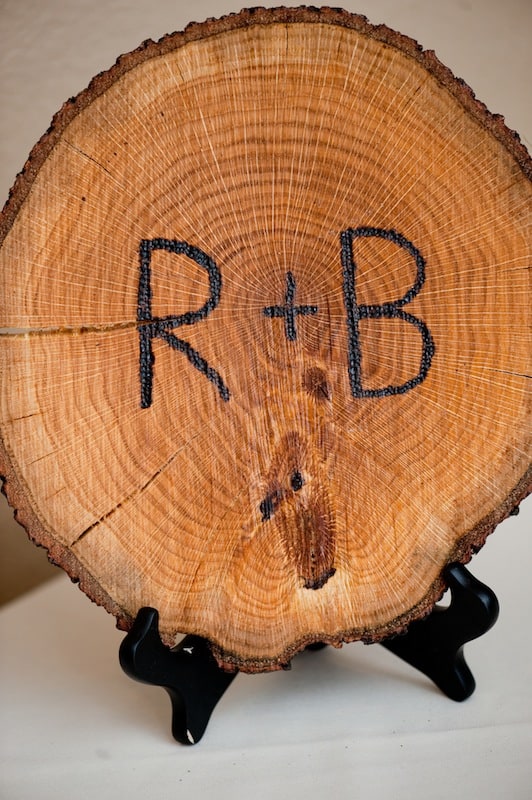 We used a wood burner to carve our initials into a tree slice. My friend, Katie, had one that I borrowed, but here is something very similar to what I used. The longer you hold the wood burned over one spot, the darker the carving will be. We placed this tree slice next to our guest book.
Wooden Pencils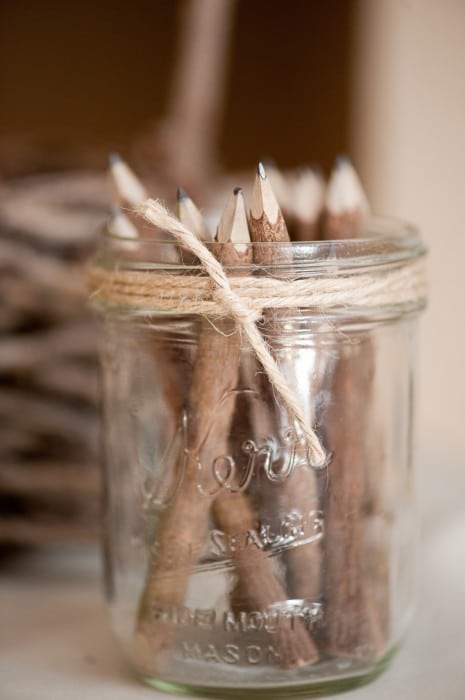 Oh my gosh, I love these pencils!! Our guests used them to fill out our guest book. Similar ones can be found here, 10 for $6.95!
Guest Favor, Seed Paper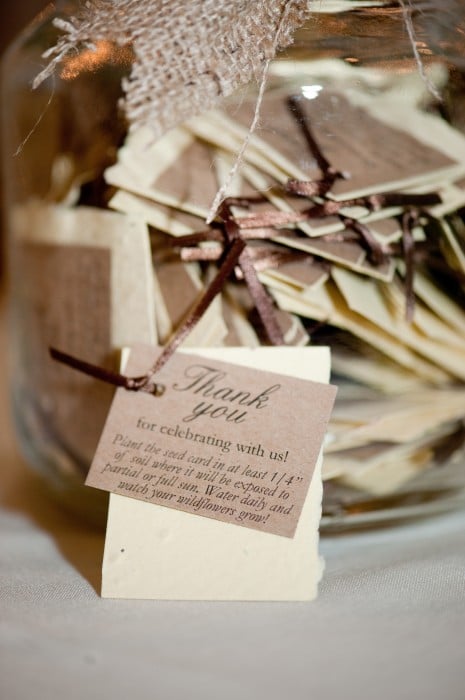 To thank our guests for celebrating with us, we cut large sheets of seed paper into 2 or 3 inch squares. Seed paper is 100% recyclable paper that is peppered with flower seeds, so you can plant it and grow flowers! Find seed paper here.
DIY Cupcake Stand


This was one of the best finds..and you'll never guess what it was originally used for. My family found it at the Nordstroms in the Mall of America. Since they were closing their store, they had to sell everything, including their fixtures.. and this was used to display underwear, ha! I think we got it for around $60. The top 3 tiers are adjustable and made from glass, and we added an additional tier on the bottom made from wood.
Cupcake Toppers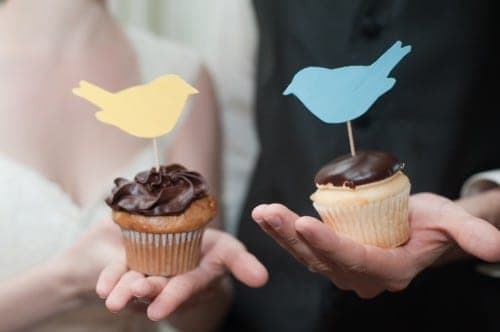 These were very simple to make. I traced and cut out the bird from lightweight cardboard, and painted it. Then used a little hot glue to secure them to a toothpick.
All photos were taken by Crystal Rose Photography.
See Part 1 of our Rustic Wedding Series for more reception decor and Part 3 for ceremony decor ideas.