Passion Tea Lemonade Popsicles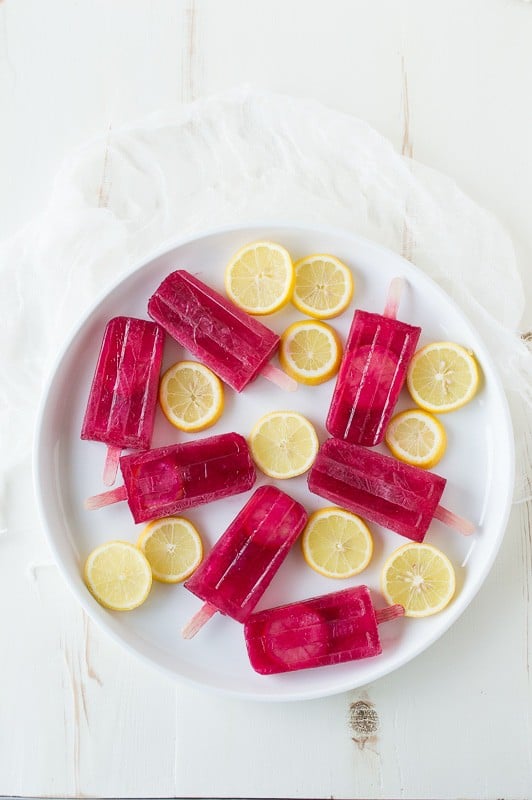 I bet there are a few passion tea lemonade lover's out there! Possibly even a few men who secretly hope their wives or girlfriends will order the drink at Starbucks so they can have a sip. It's that good.
If you're not familiar with this drink, it's an iced drink from Starbucks that combines passion tea and lemonade. It's delicious and the color of the tea is so gorgeous!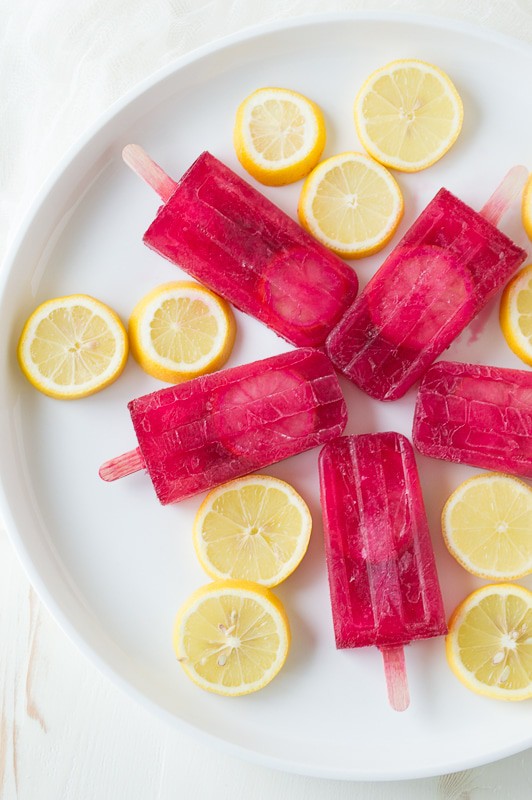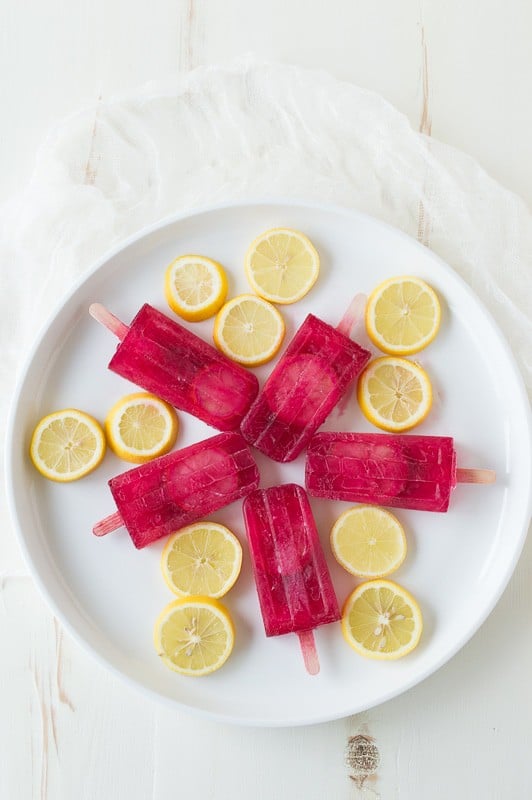 Instead of having to fork over $4-5 for one cup of passion tea lemonade, you can easily make a copycat of Starbucks recipe at home! But it gets even better – we turned everyone's favorite Starbucks drink onto popsicles – passion tea lemonade popsicles!
Want to know something weird? Passion tea is actually not tea! But what else do you call something that comes in a tea bag? Passion tea is naturally caffeine free and is made up of dried flowers, berries, and fruit peels. If you've never had it before, it's crisp and tart and pairs perfectly with sweetened lemonade.
I think you'll like these flavor combinations!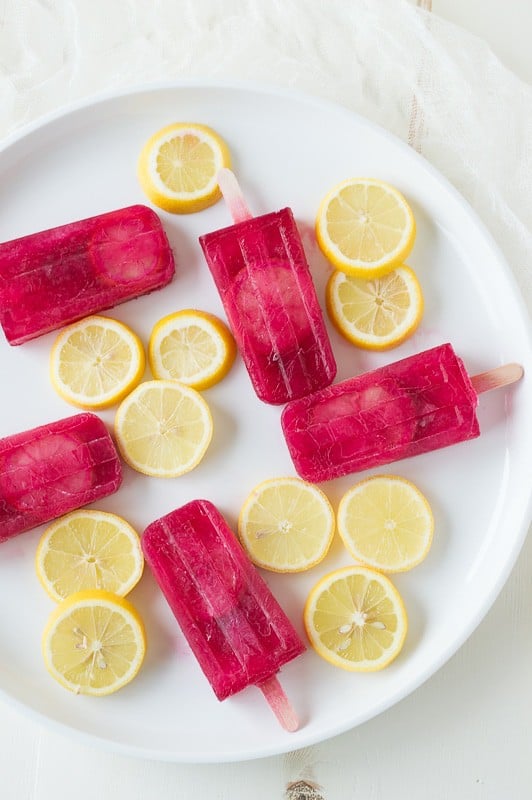 To make these passion tea lemonade popsicles you'll need a popsicle mold, popsicle sticks, Tazo Passion Tea, lemonade, water and sugar. We added a lemon slice to each popsicle mold for an extra fun twist.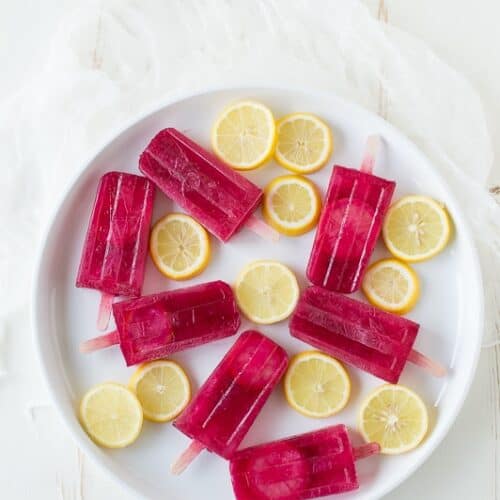 Passion Tea Lemonade Popsicles
 We turned everyone's favorite Starbucks drink onto popsicles – passion tea lemonade popsicles!
Ingredients
4

Tazo Passion Tea Bags

4

cups

water

,

32oz,

1

cup

lemonade

,

8 oz,

4

tsp

sugar
Instructions
Bring 4 cups of water to a boil. I put the 4 cups of water in my tea kettle and brought it to a boil on the stove.

Once the water begins to boil, remove the tea kettle from the heat.

Place 4 tea bags into the kettle, making sure the strings are still sticking out. Allow the tea to sit for 15 minutes.

Remove the tea bags and add in the sugar, stir to dissolve.

Pour the passion tea into a pitcher and refrigerate for one hour.

After one hour, add in the lemonade, and stir.

The passion tea lemonade is now ready to be made into popsicles.

Fill a popsicle mold with the passion tea lemonade. If desired, add a small lemon slice to each popsicle. Cover and insert popsicles sticks into the mold.

Place the popsicles in the freezer for 24 hours.

To get the popsicles to release from the mold, fill your kitchen sink with room temperature water. Place the mold in the water, making sure the water does not go above the top of the mold.

Allow the mold to sit in the water for a few seconds. Begin to wiggle a popsicle free. If it feels tough, allow them to set in the water a few more seconds.

Once all of the popsicles are removed from the mold, enjoy or wrap the extras in plastic wrap and return to the freezer.
Calories:
15
kcal
,
Carbohydrates:
4
g
,
Sodium:
5
mg
,
Potassium:
1
mg
,
Sugar:
4
g
,
Calcium:
2
mg
,
Iron:
1
mg