Out of the Kitchen September 2019
We're back with another out of the kitchen post – here's what we've been up to for the month of September!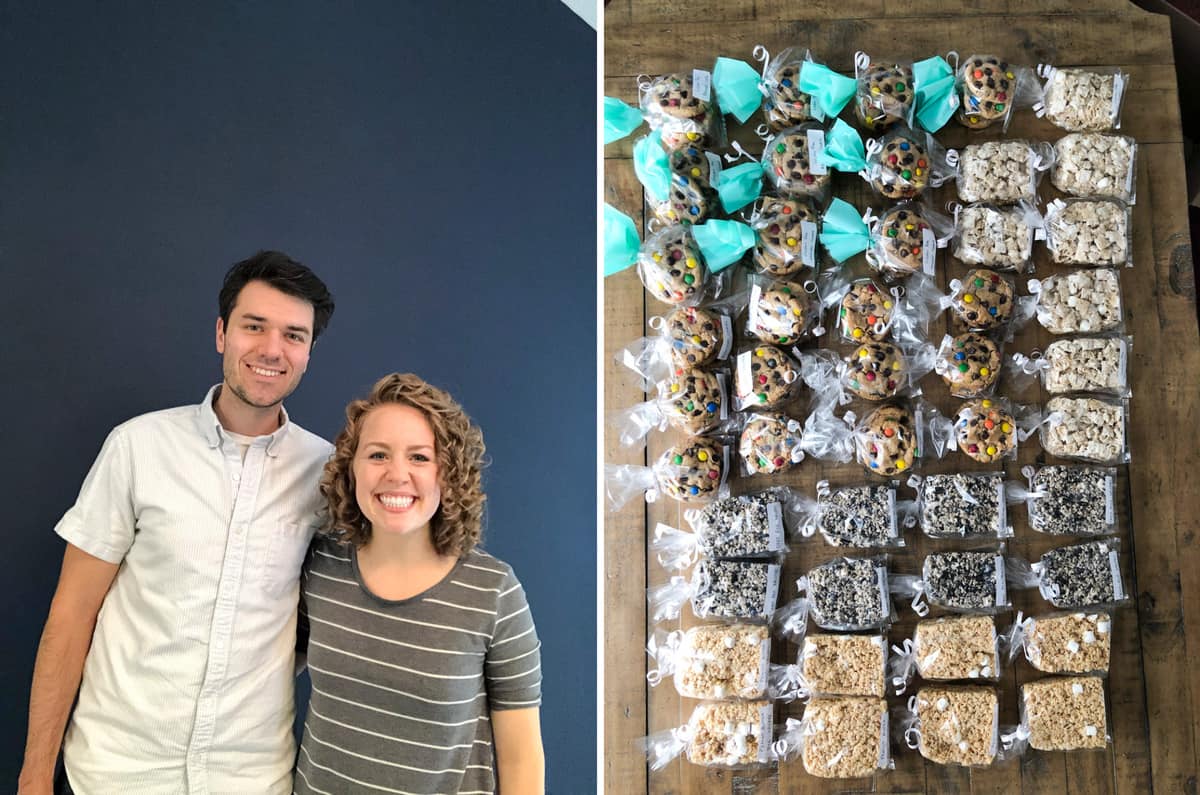 We finished painting the feature wall in our bedroom! Only took 4 different colors of navy paint to find the perfect one ?We're still working on our bedroom project, at the end of this post there's another picture. The second photo – our church had their annual back to school bash and I baked A TON of goodies for the bake sale! Peanut butter rice krispies, oreo rice krispies, gluten free rice krispies, regular & gluten free monster cookies!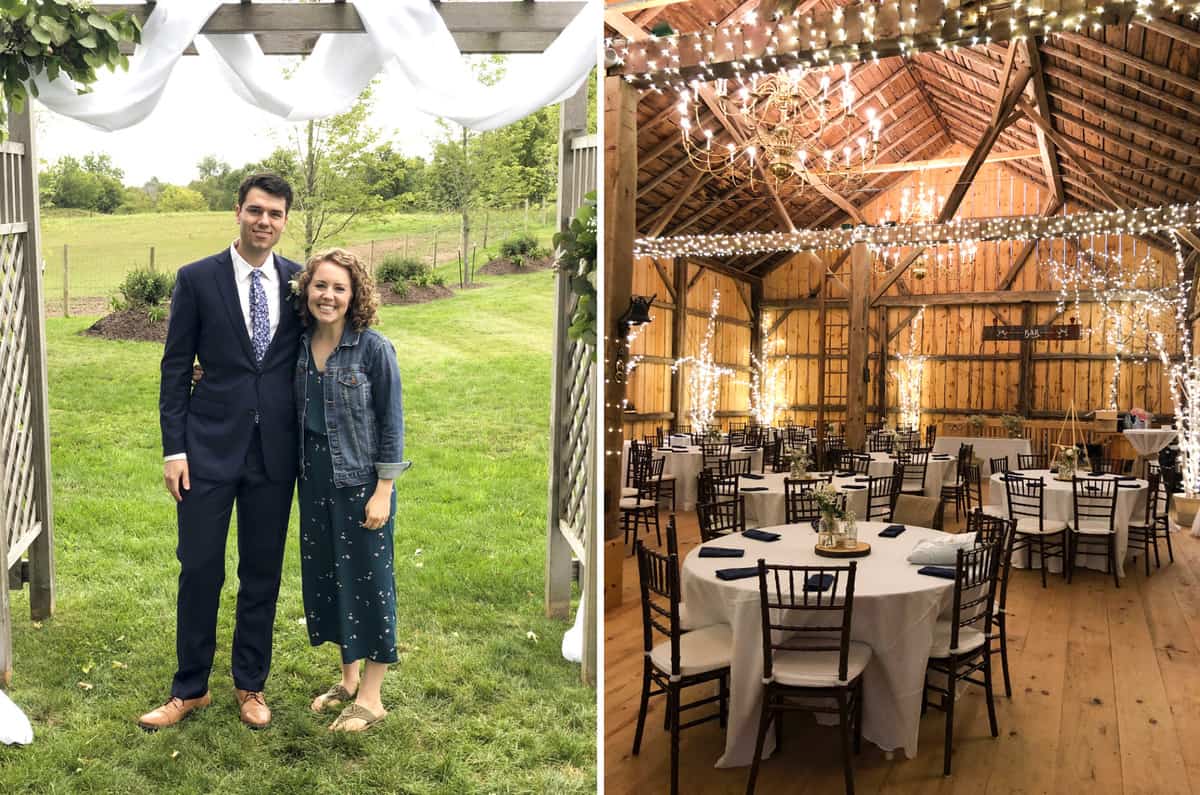 We traveled to Wisconsin for a friend's wedding, who was one of Ryan's college roommates! It was super fun to see friends from college. The wedding was on a beautiful property (with horses!) and the barn where the dinner was, was so gorgeous!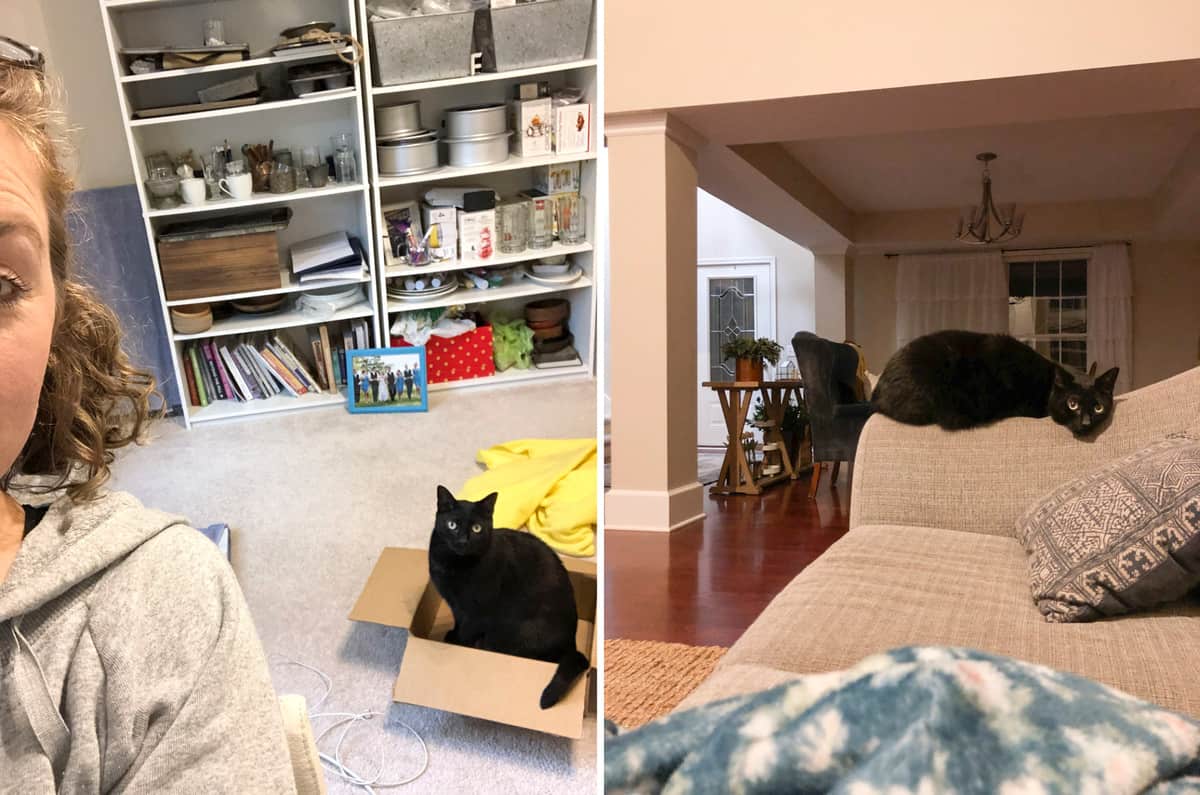 Of course, Salsa pictures ??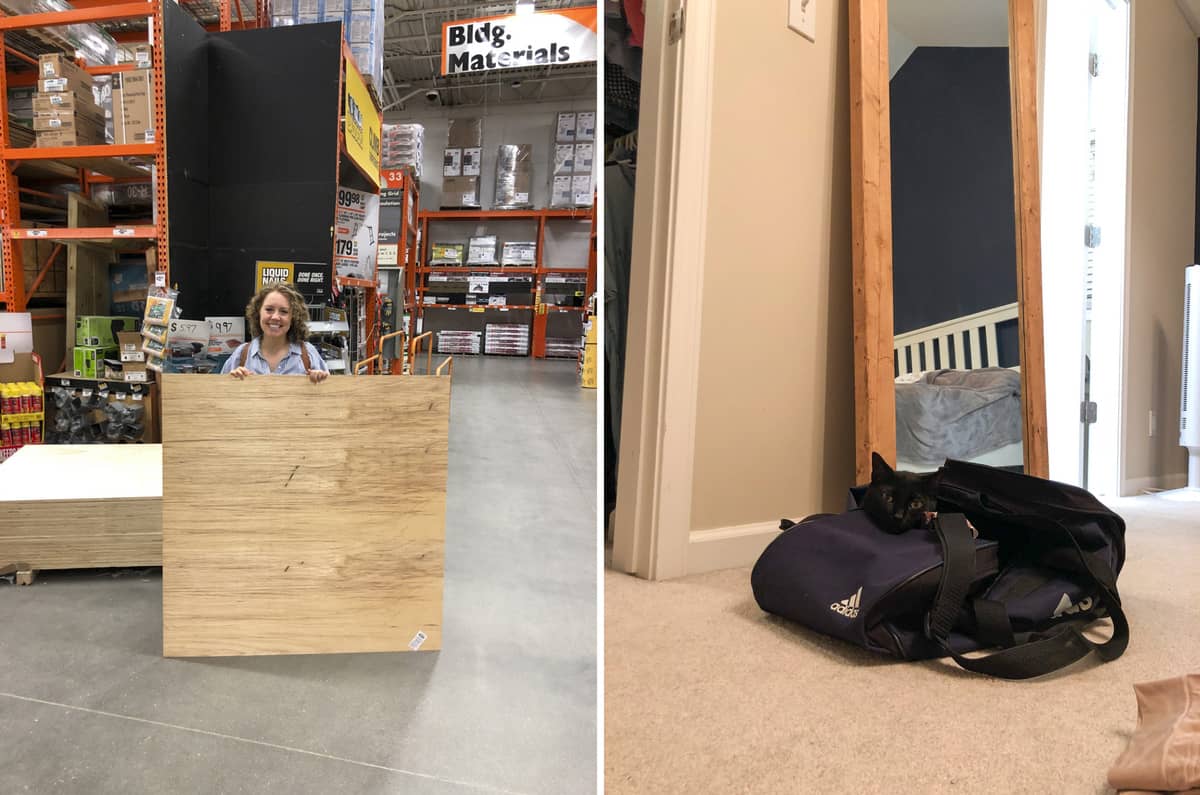 Ryan and I both started projects this month. I'm making a huge wooden sign to hang above our bed and Ryan is working on creating a larger work station and miter station for the garage. The second photo – we only pull this bag down from the closet when we travel, but every time Salsa likes to cozy up inside!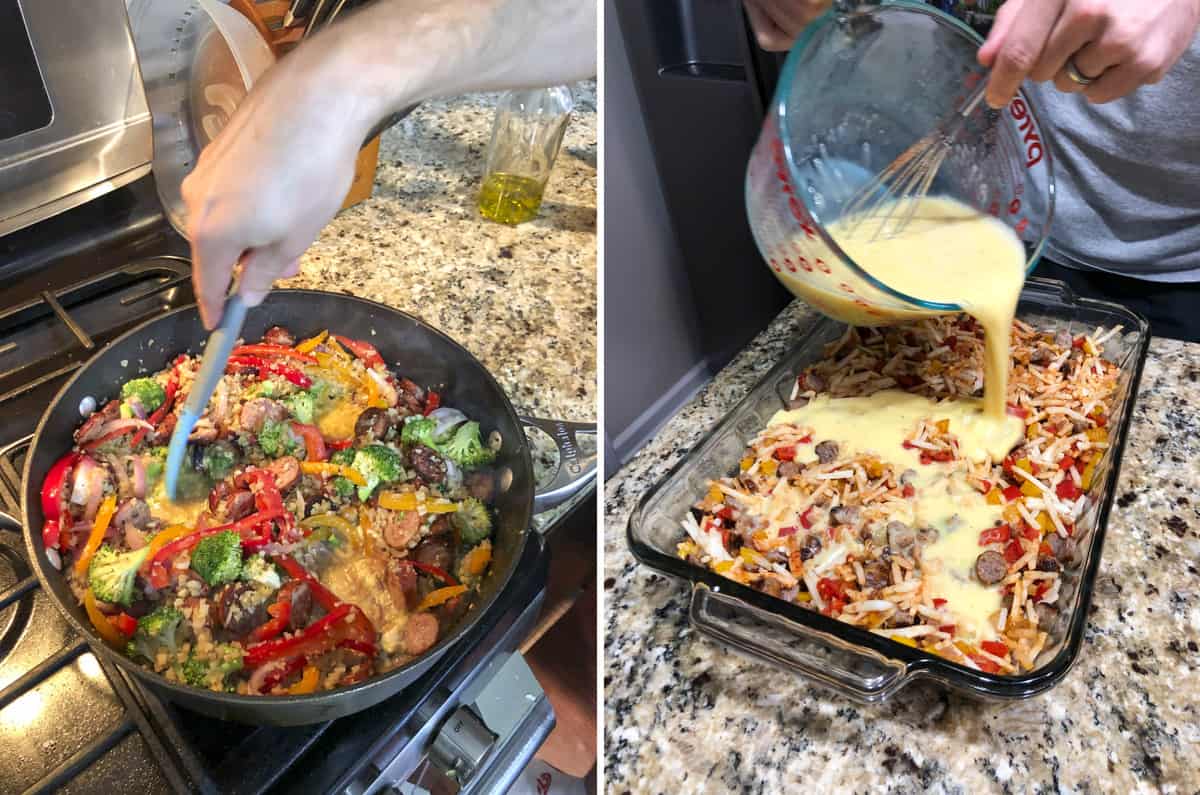 Ryan and I have been trying out some new recipes! It's fun to cook together – and Ryan's a great cook. We made cauliflower rice stir fry and a loaded egg bake.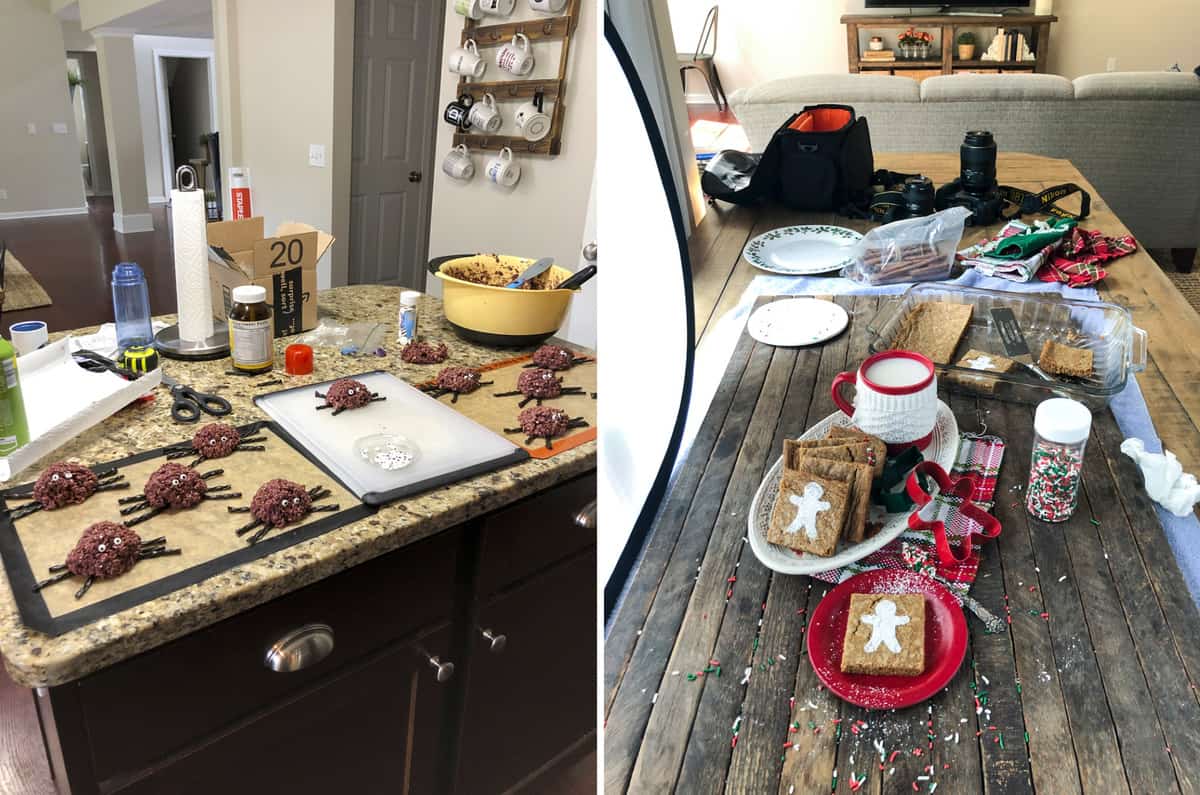 I know it's only the beginning of October but I finished making and photographing all my halloween recipes for this year! They'll be on the site over the next 2 weeks. I also started CHRISTMAS recipes ? And I totally had to put on some christmas music to get in the holiday mood!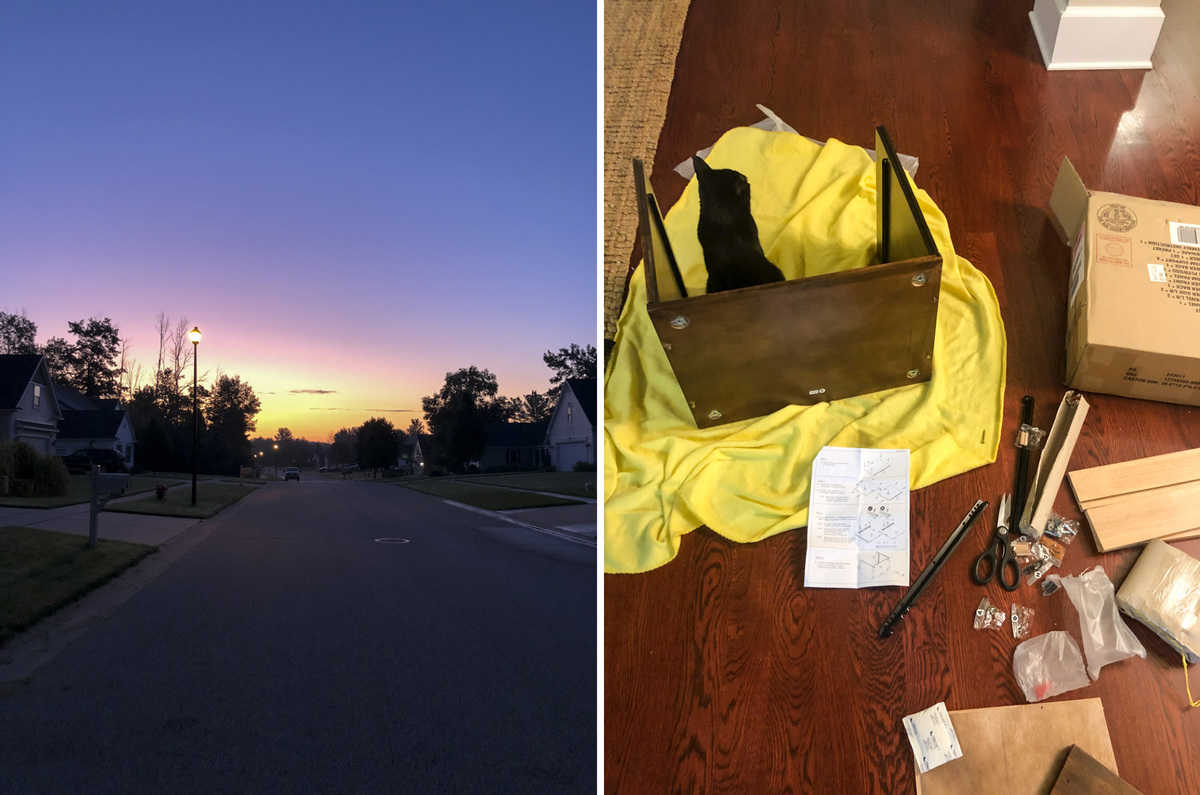 It's not very often that I am up to see the sunrise ? so maybe this one isn't anything special, but it seemed extra colorful to me! The second photo – wild Friday night of putting together nightstands for our bedroom. It took me 2 hours and Ryan 30 minutes ?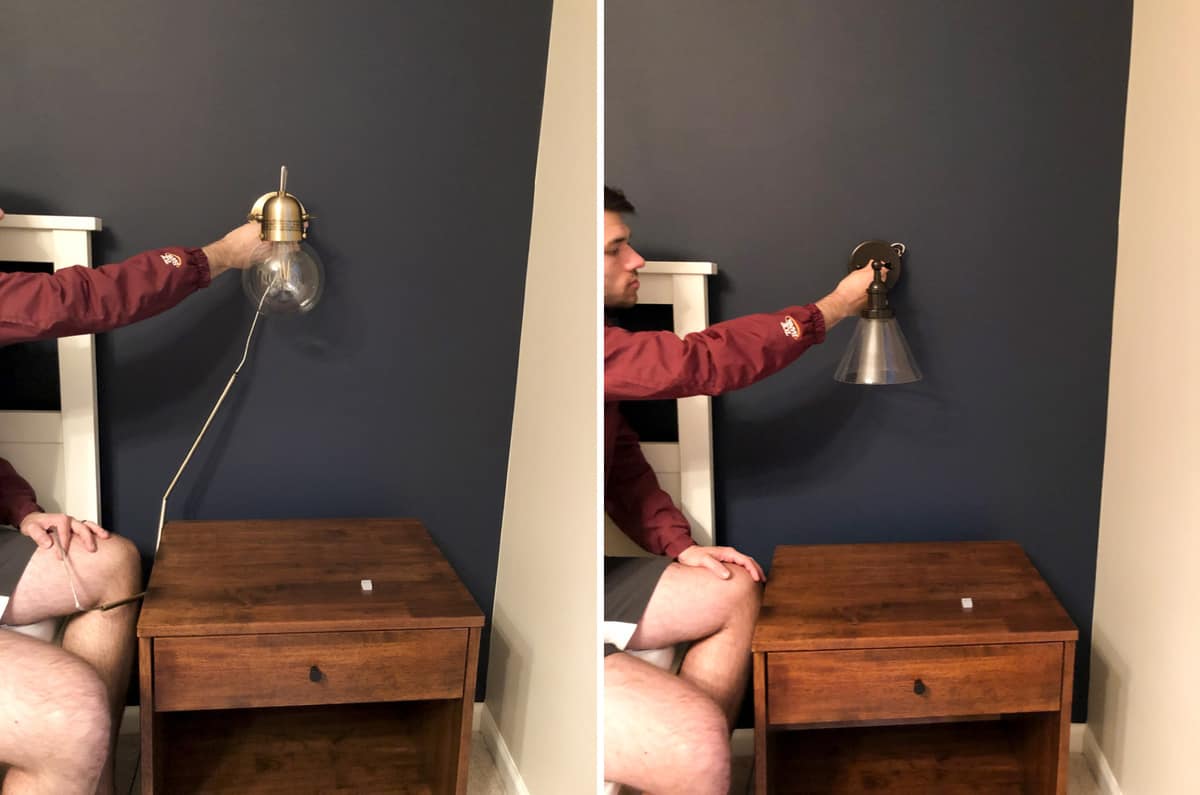 We are adding wall sconces to our bedroom! I ordered 3 different types from Amazon – one was so awkward and large so it's not pictured. But we really liked both of these – you'll have to wait and see which one we picked!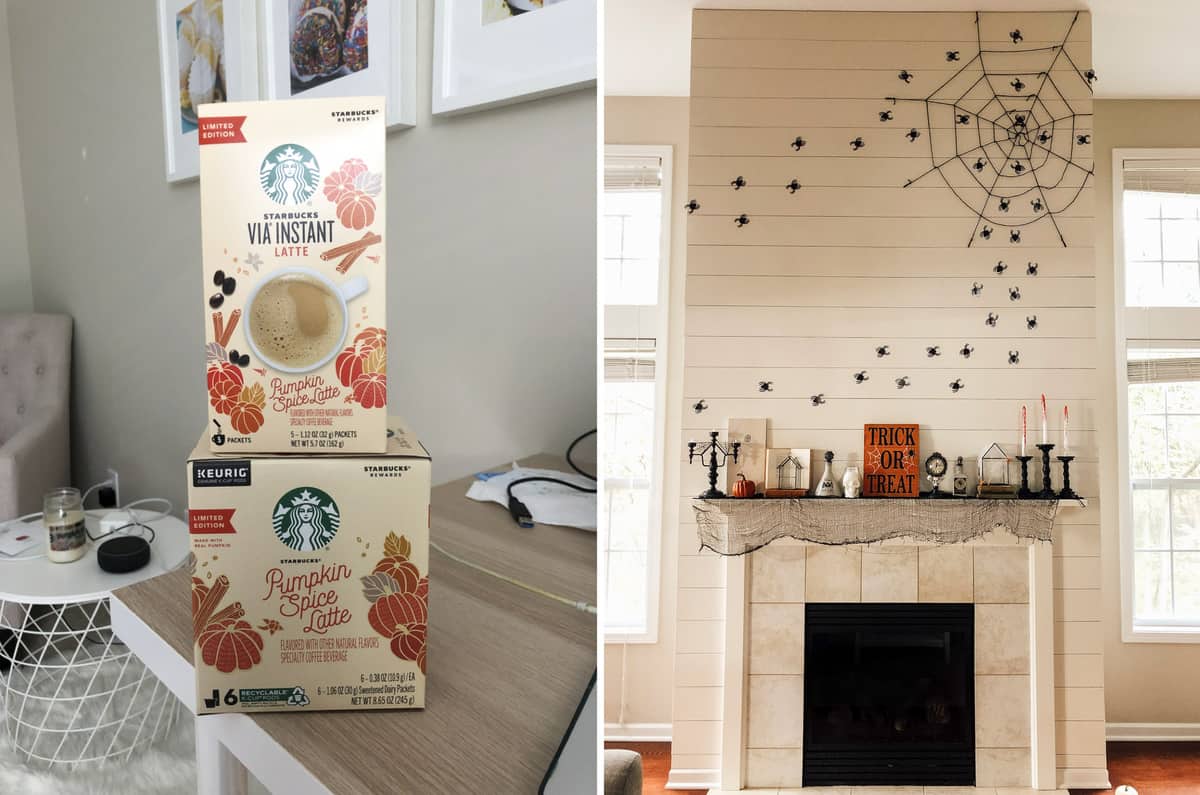 I surprised Ryan with pumpkin spice goodies – his favorite! He LOVES all pumpkin spice things. The second photo – I decorated for Halloween! I love the creeping spiders I added this year to the fireplace wall.
Here are the letter board posts I shared on my instagram this month! Click each picture to go to instagram.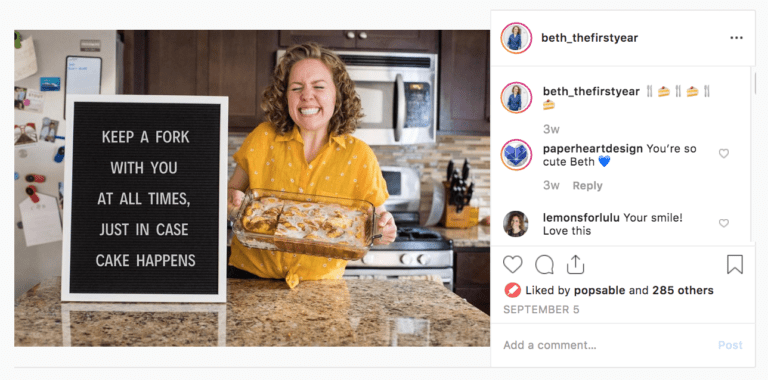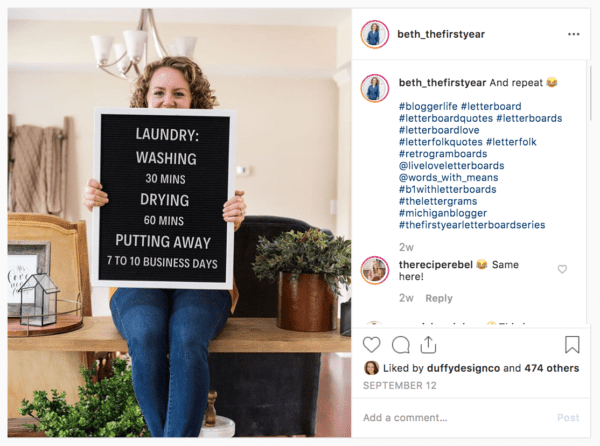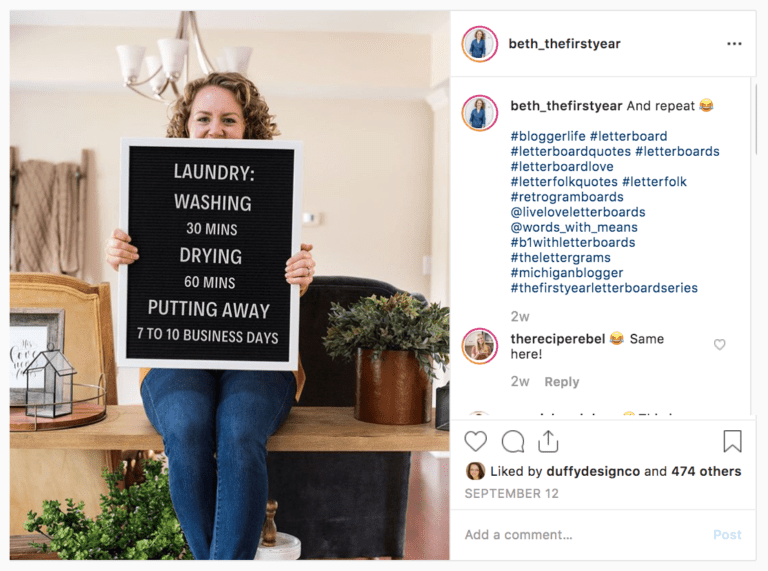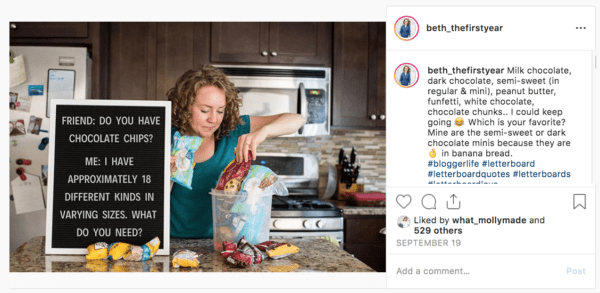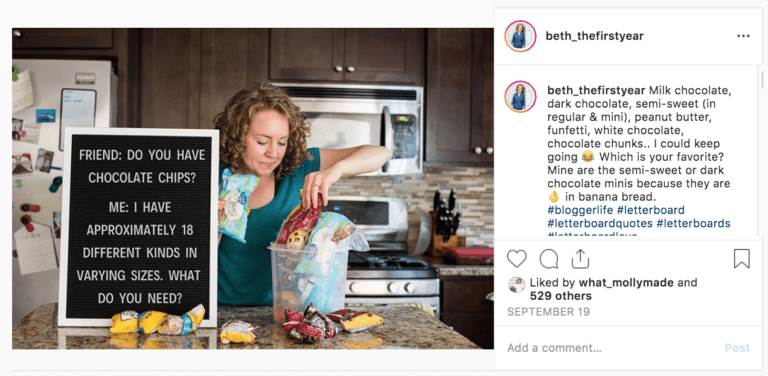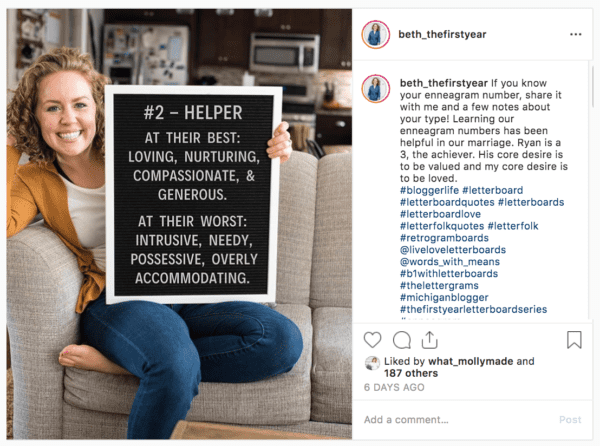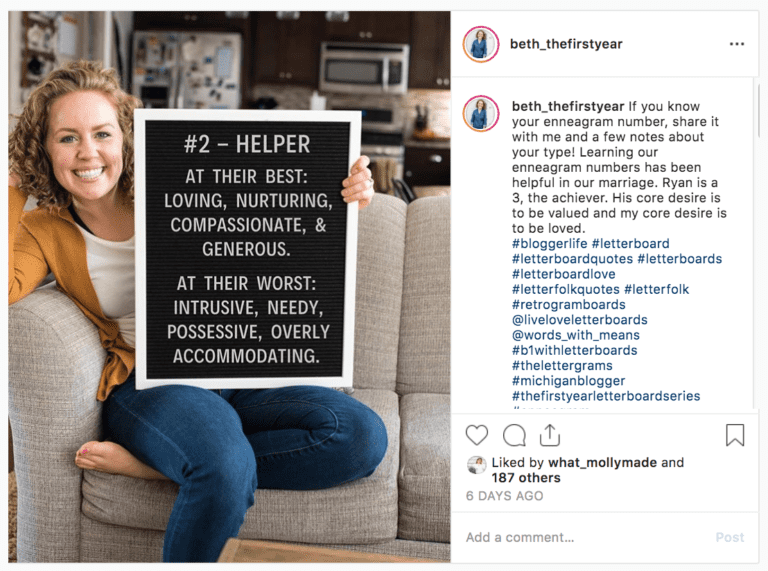 ——————–