Out of the Kitchen October 2019
We're back with another out of the kitchen post – here's what we've been up to for the month of October!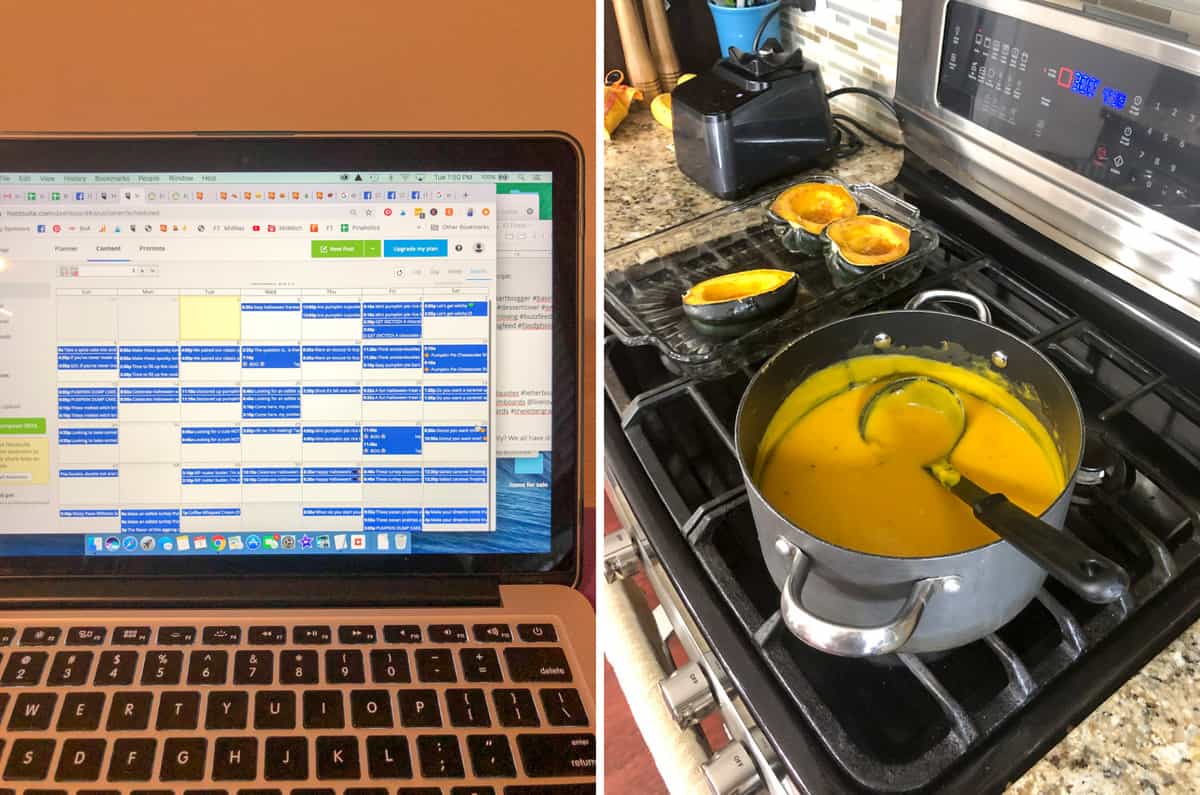 I started off the month of October scheduling all my instagram and facebook posts for the next 75 days. It's definitely helpful to batch this task into 2 days instead of having to decide each day what to share on social media. The second photo – Ryan is the cook between the two of us – he made butternut squash soup for the first time!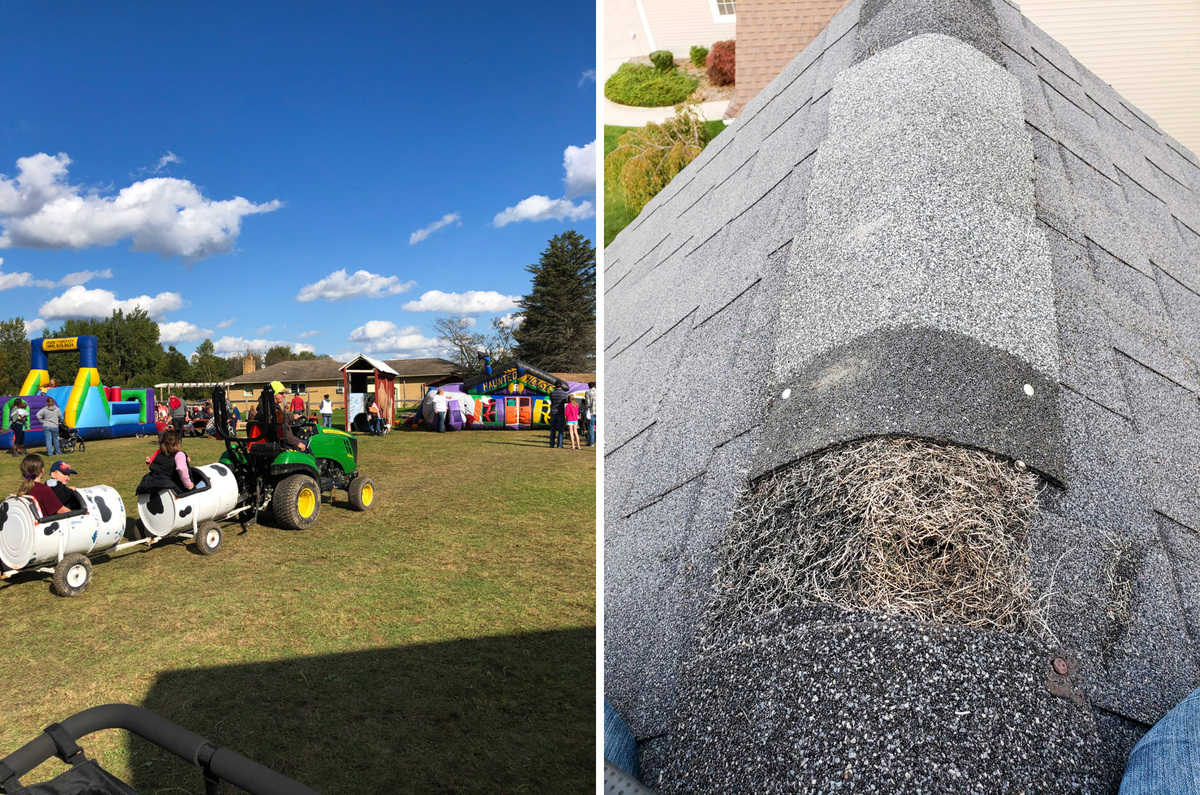 I went to the pumpkin patch with my friend Kirstin and her little – it was so fun and the weather was perfect that day! The second photo -Ryan discovered that we had a few shingles missing from our roof and there was a hole straight into the attic. It has been fixed now, thank goodness!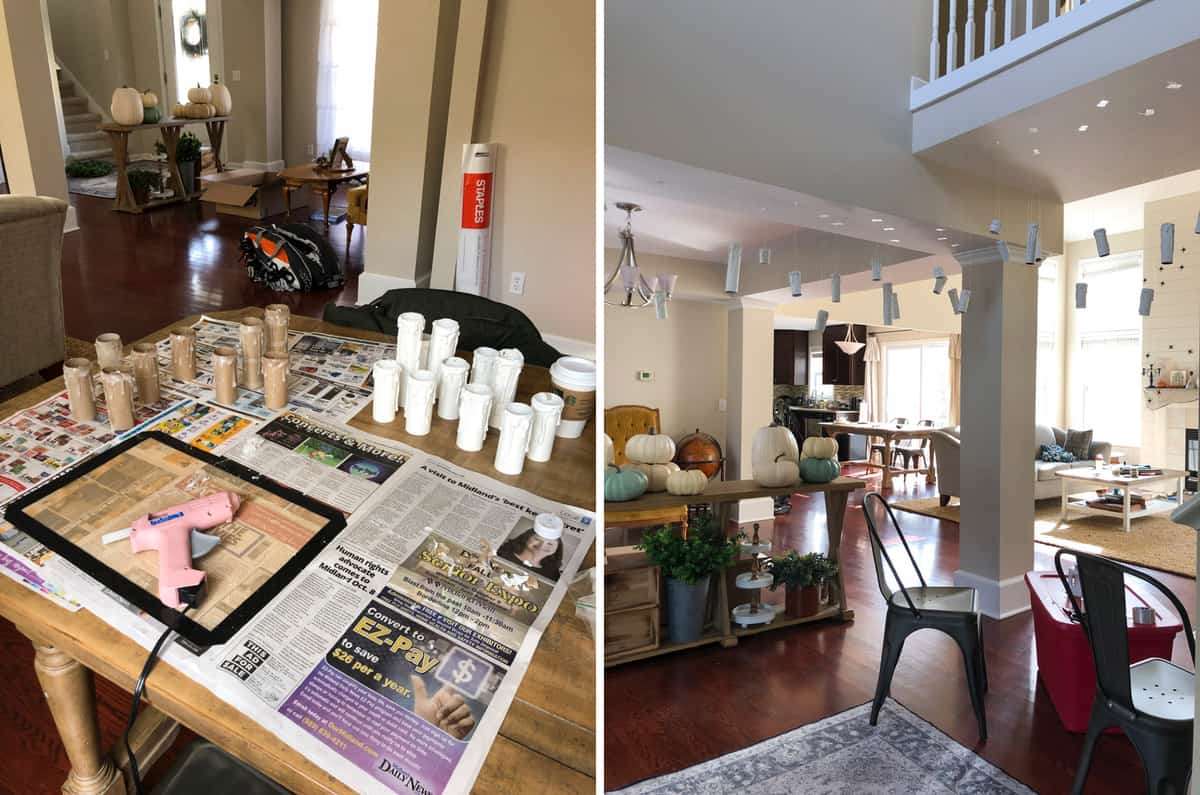 My project for October was making floating candles from toilet paper and paper towel tubes! They turned out really cool and looked spooky at night!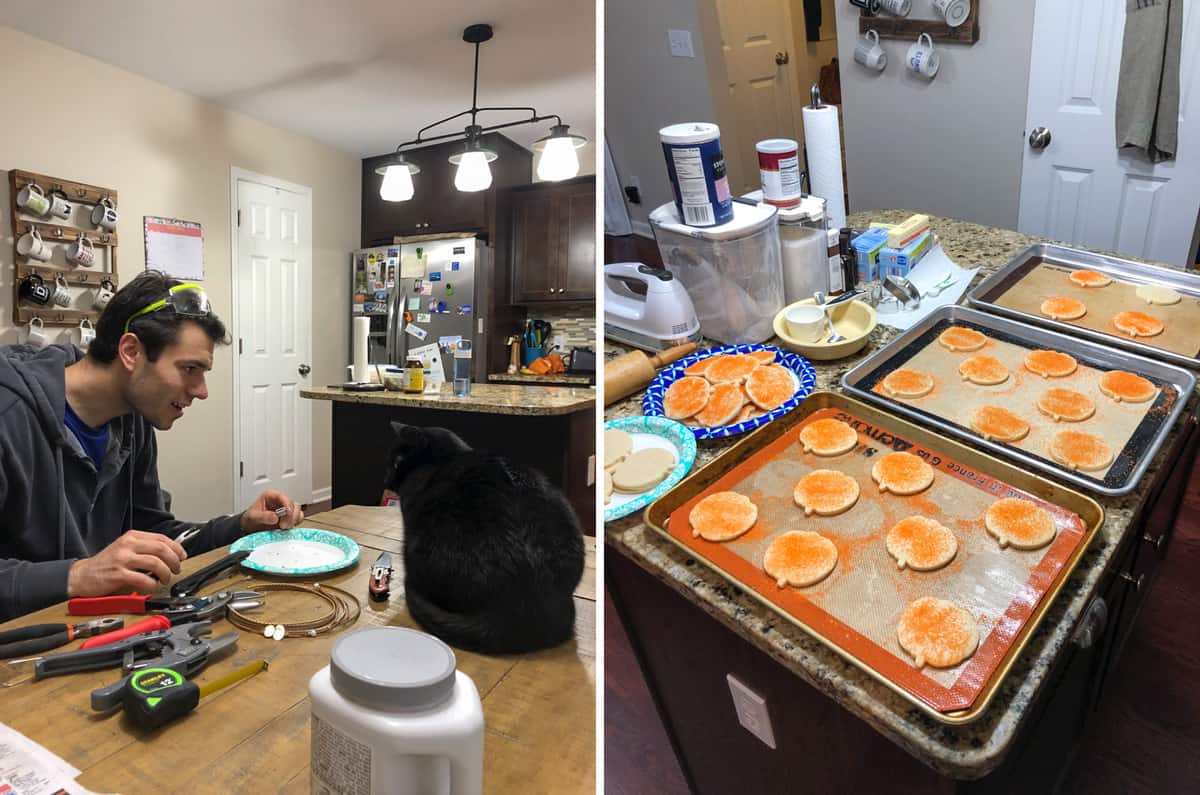 Salsa was watching Ryan fix my bracelet – there are a lot of tools on that table just to fix one bracelet ? The second photo – I started working on my cut out sugar cookie recipe for the blog! It was a week long process… see the next photo below.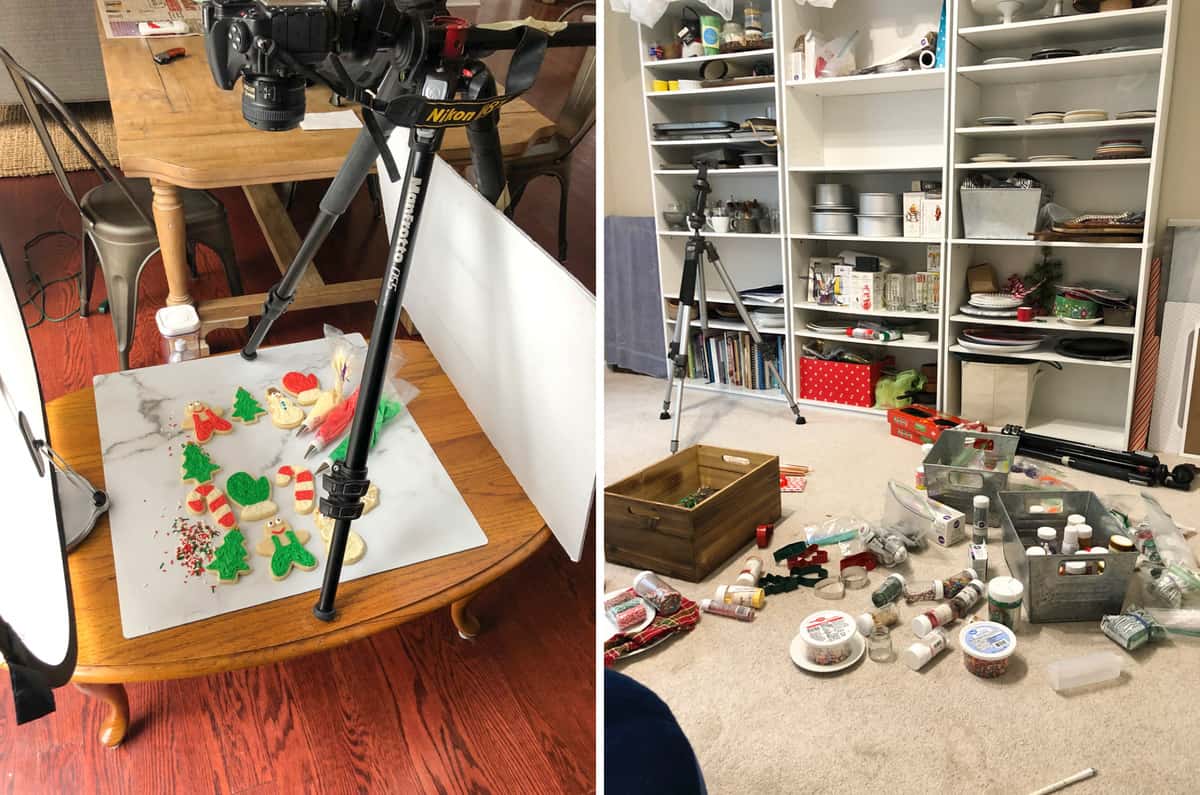 But after all that testing, I created one awesome cut out sugar cookie recipe! I'm so excited to have that recipe on the site just in time for holiday baking! The second photo – when making cut out cookies you dig through your sprinkle bins. Oh what, you don't have BINS of sprinkles? ?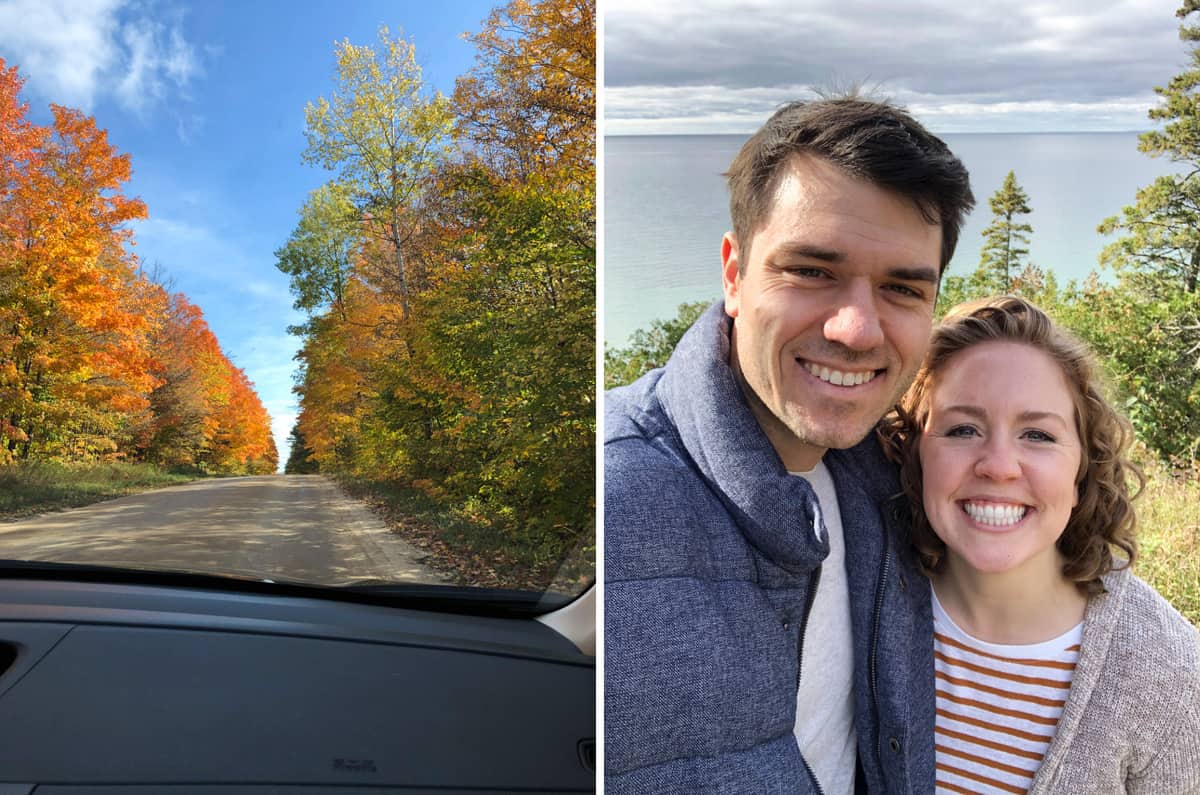 In the middle of October we took a Friday off and drove up to northern Michigan to see the tunnel of trees. It's a popular fall drive because the colors are so pretty! We saw a lot of beautiful colors on the way up, but once we got to the tunnel (it's about a 20 mile ride) the leaves hadn't changed color yet and were still pretty green or mildly yellow. But it was fun to take the day off and be together!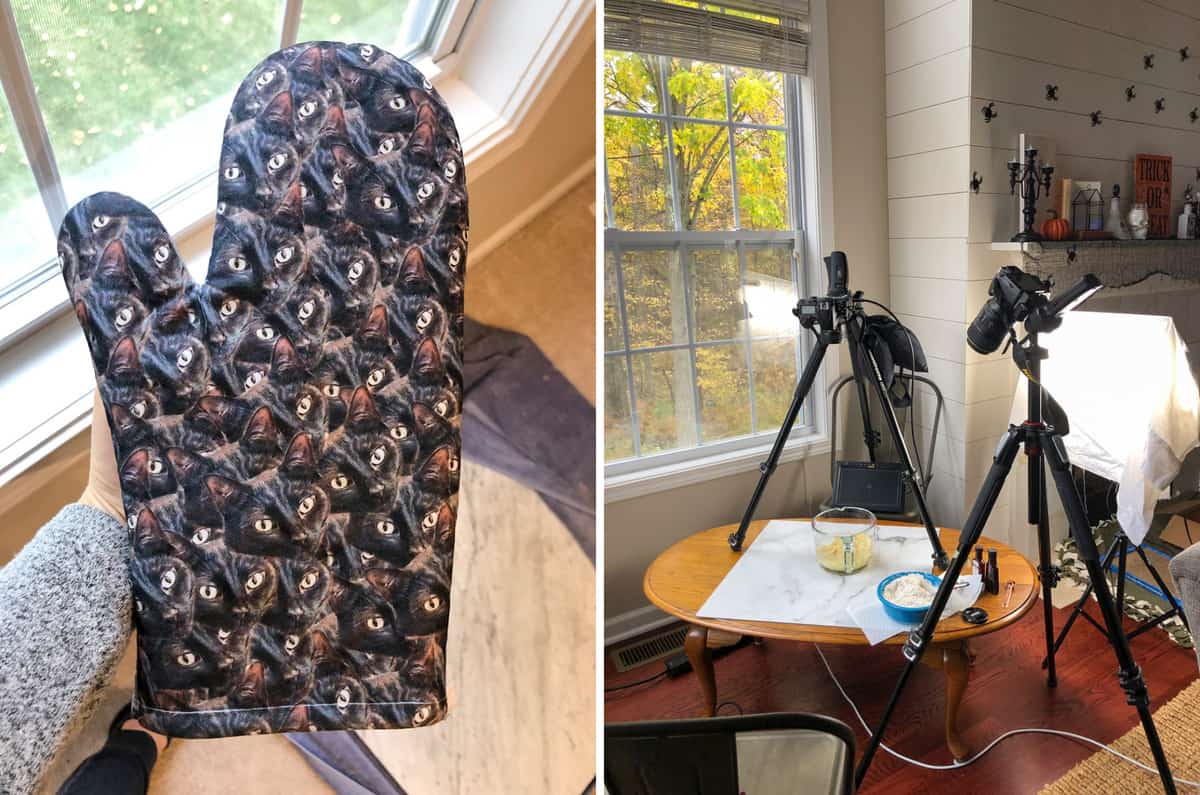 LitMitts reached out to me to see if I wanted a customized oven mitt, so of course I had them put Salsa's face all over it ? The second photo – I changed up my shooting location a little bit this month. I found that the light is really good if I film my food videos in this spot because there are corner windows.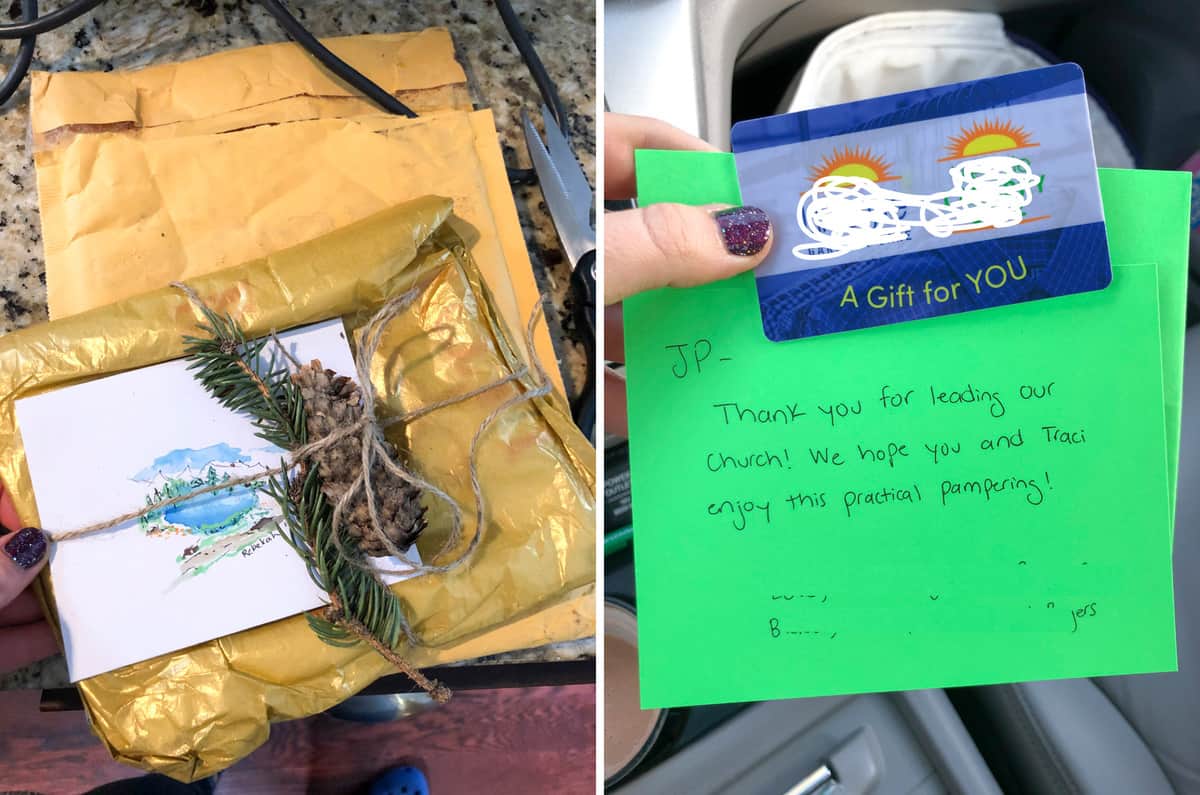 I received the sweetest gift from one of my instagram followers, Rebekah, all the way from Colorado! Thank you Rebekah! The second photo – October was Pastor Appreciation month. Our life group was able to bless our pastor and his wife with a gift card for a laundry service!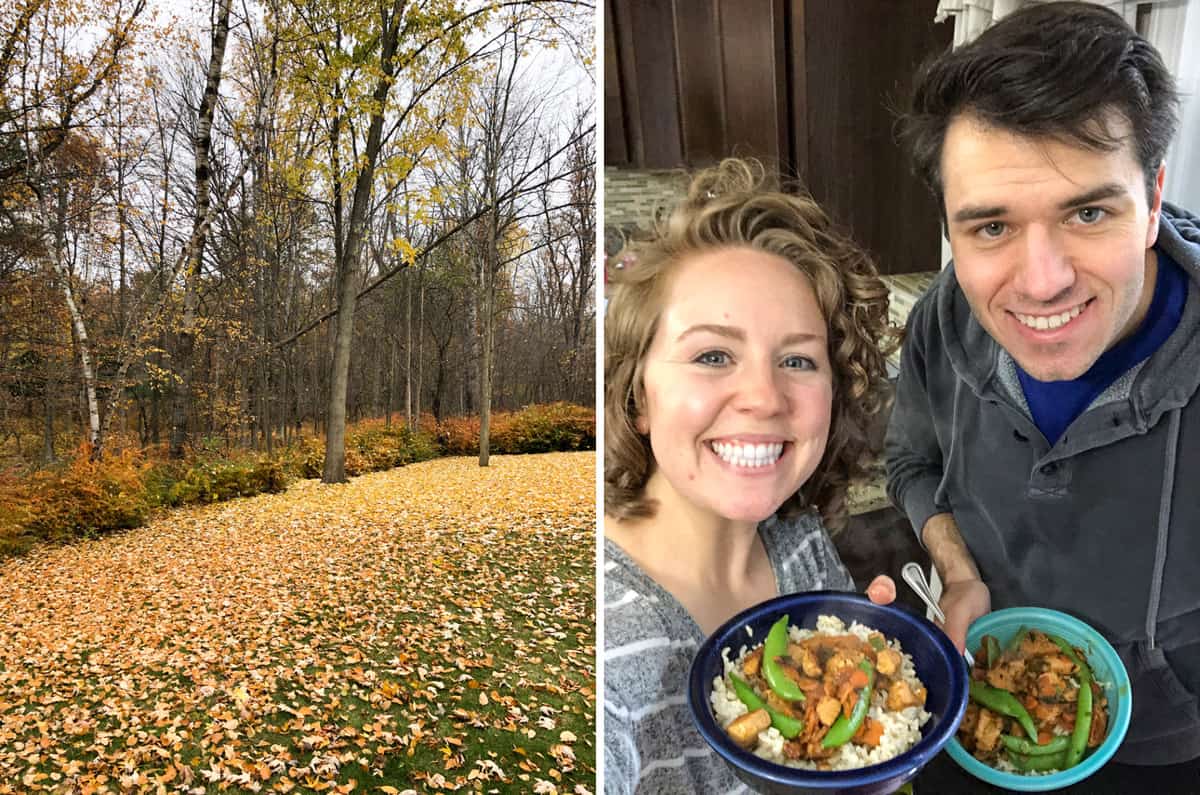 Late in October the leaves fell in our backyard and they were so yellow and beautiful! Somehow I got out of raking the leaves with Ryan this year ?? The second photo – another delicious dinner, ginger chicken stir fry with cauliflower rice.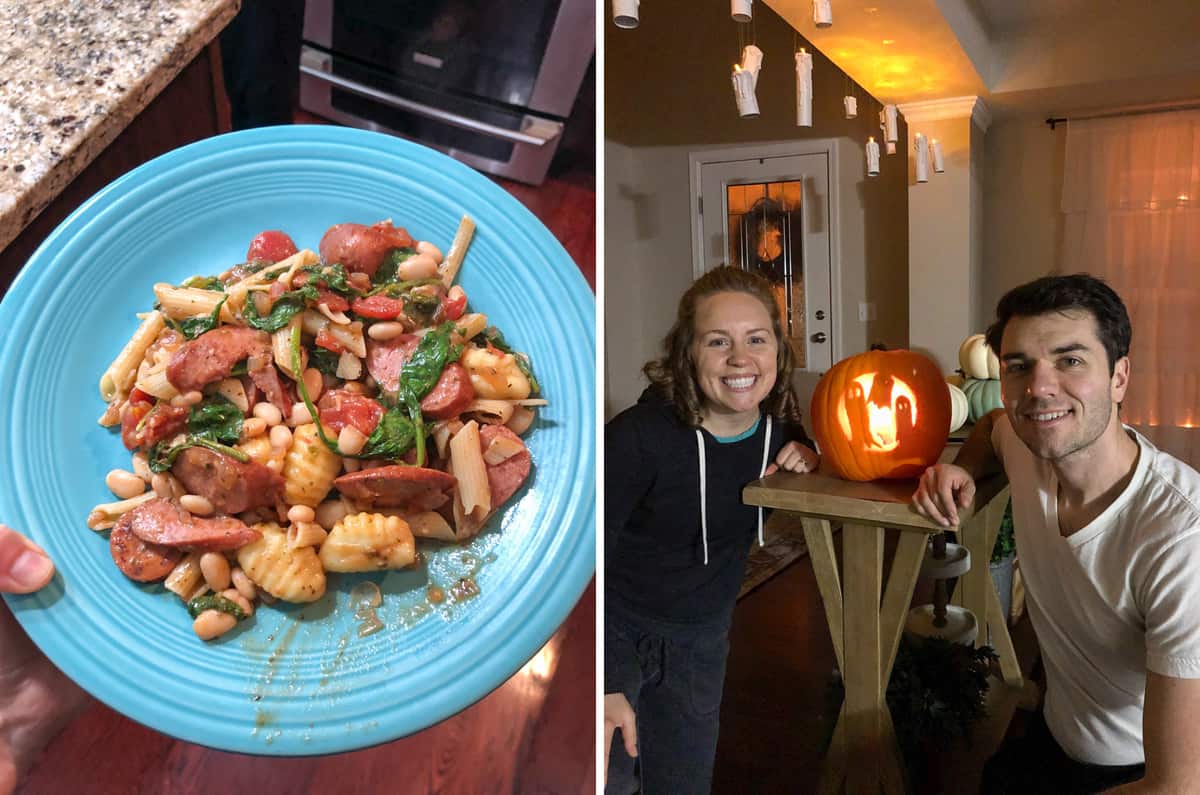 AND another awesome dinner from Ryan! I was skeptical about this one, but it was so good. Grab the recipe from fellow food blogger, Chelsea! The second photo – our cute ghostie pumpkin!
Here are the floating candles at night ?️?️ The second photo – our halloween front porch, before it snowed ?
Here are the letter board posts I shared on my instagram this month! Click each picture to go to instagram.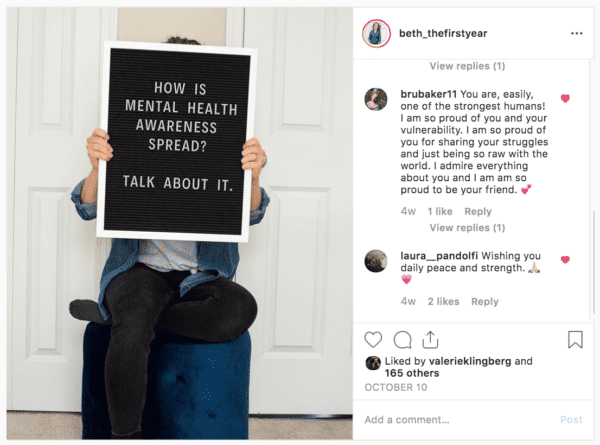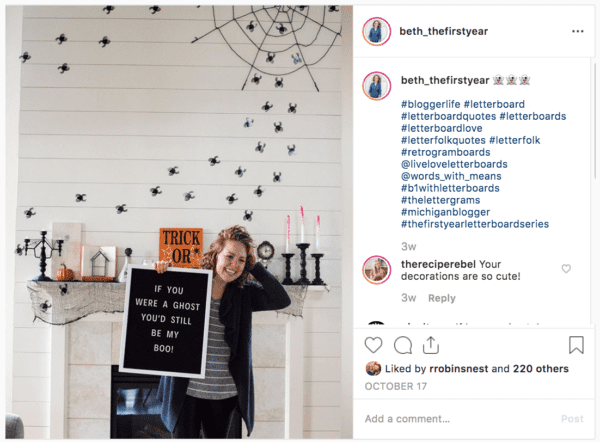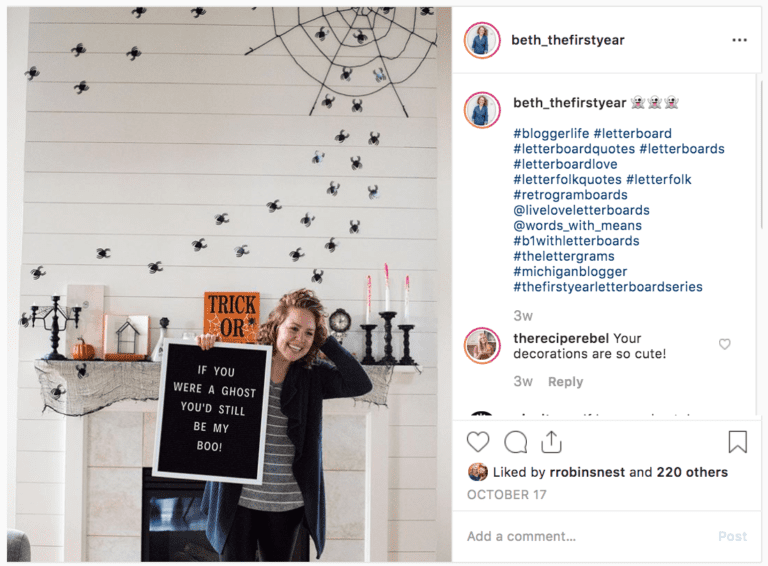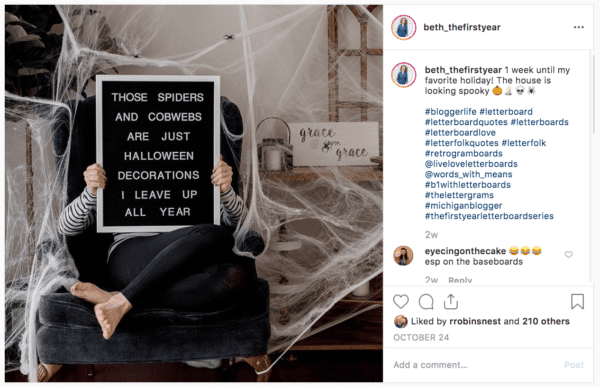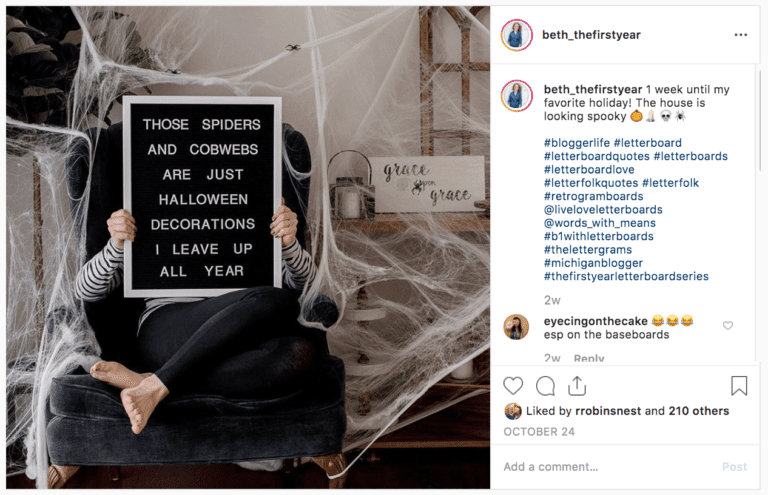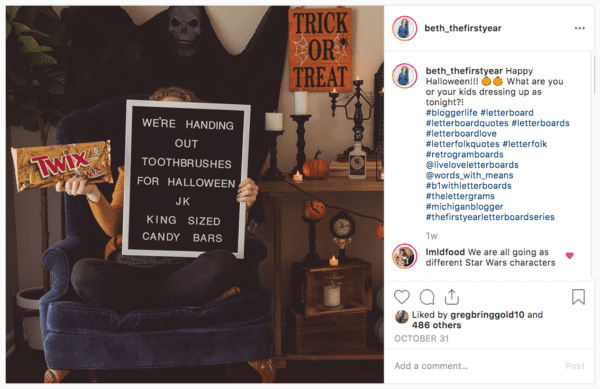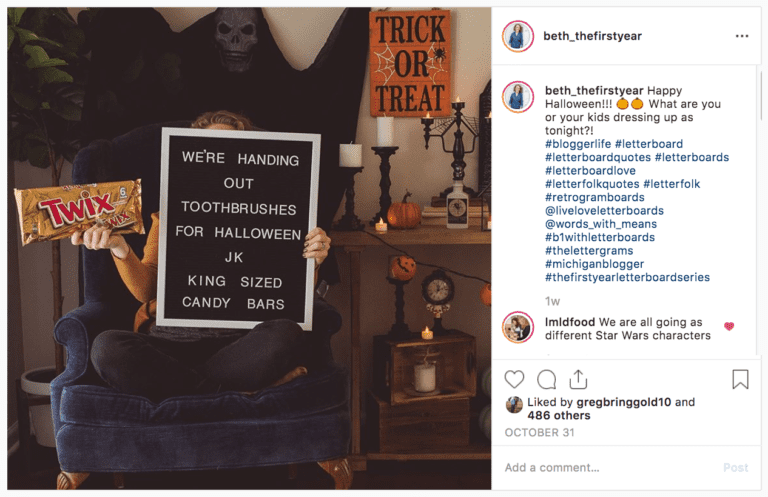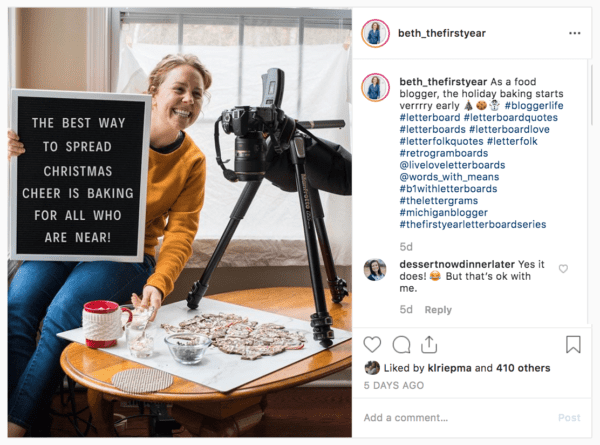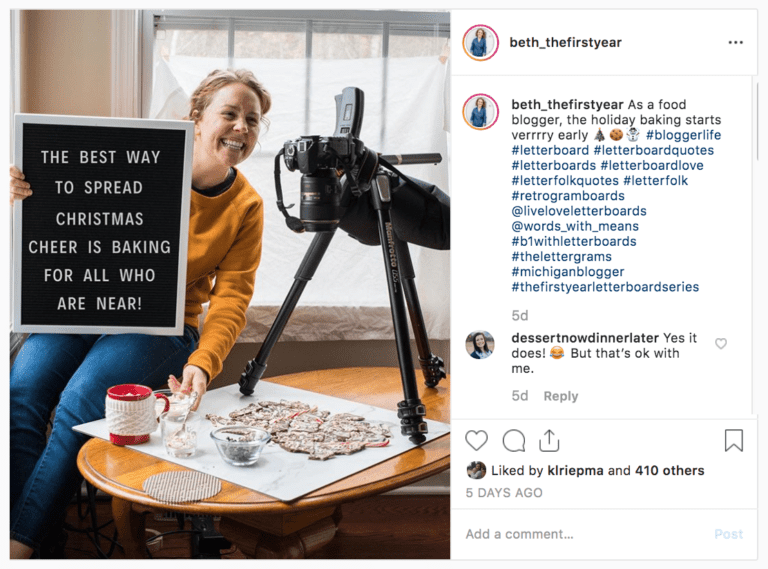 ——————–