Out of the Kitchen October 2018
We're back with another out of the kitchen post – here's what we've been up to for the month of October!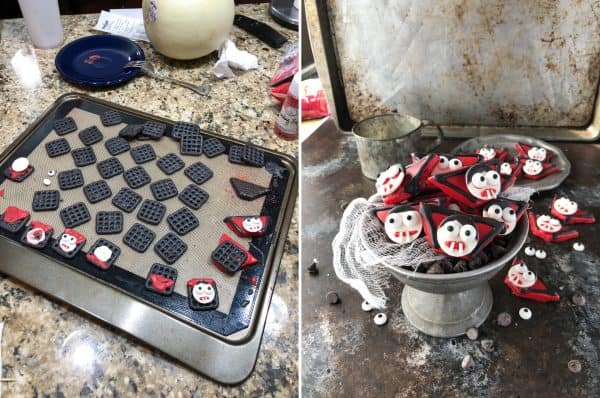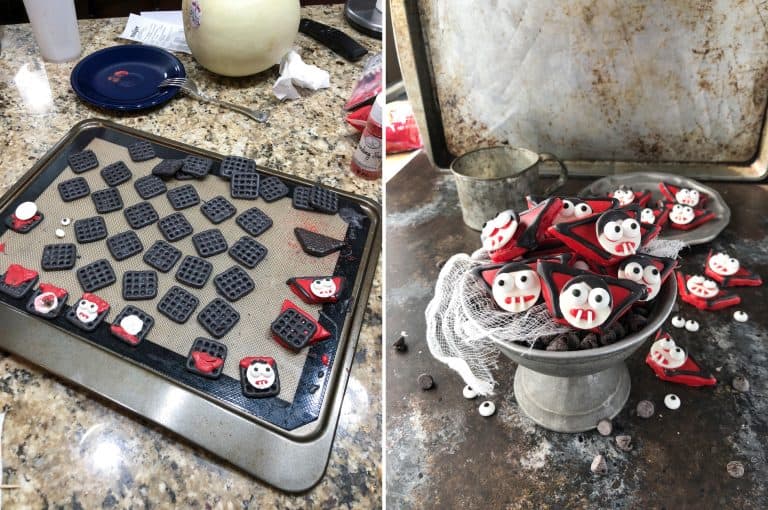 Here's a little peek into my creative process when coming up with a new halloween treat. The end result was not what I had originally envisioned. I wanted to use waffle pretzels, but it's all about trial and error. These little vampires ended up looking better when I ditched the pretzels and tried graham crackers. Also, huge shout out to Ryan, he's always there for me when I get stuck.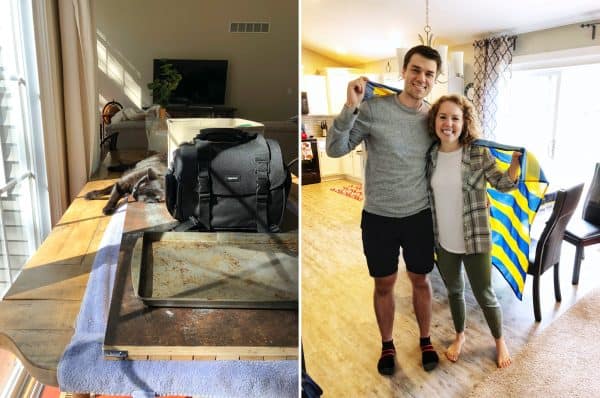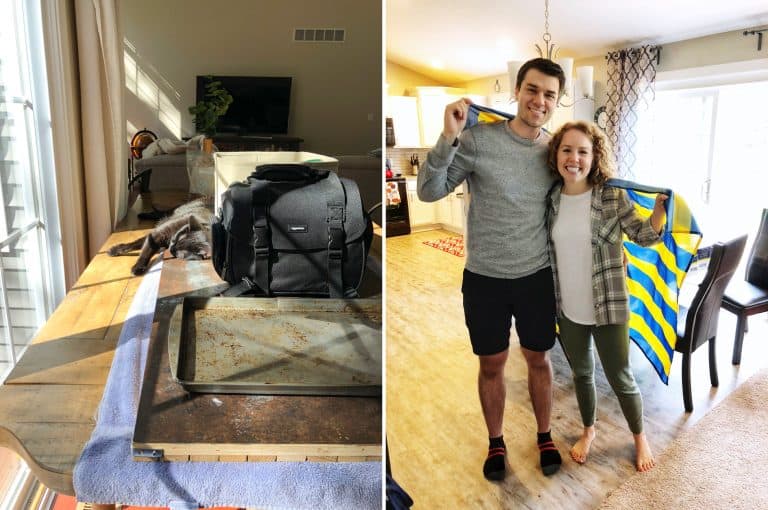 If you've been around for a while, you know I love my cat Salsa. He's probably in at least 6 pictures every month ????The second photo – we got together with friends to cheer on Michigan – Go Blue! I'm not a football person, but I had a lot of fun watching the game with them. Thankfully I had 5 people who could explain to me what was going on!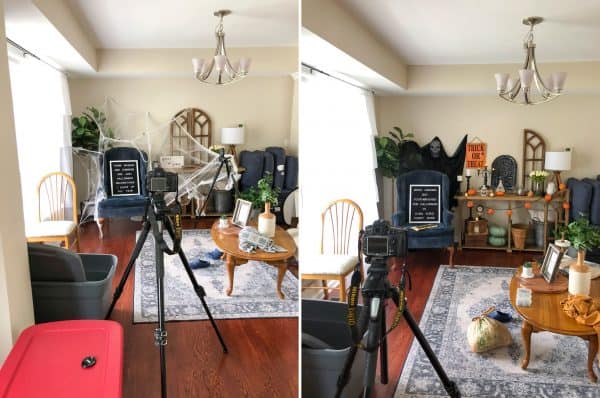 Behind the scenes pictures from 2 different letterboard shoots. Each Thursday I post a letterboard photo on my instagram. It's been a really fun way for me to incorporate lifestyle photos! And as you can see, I like going all out!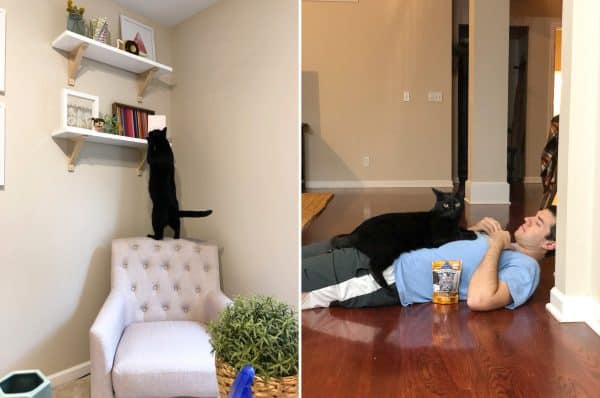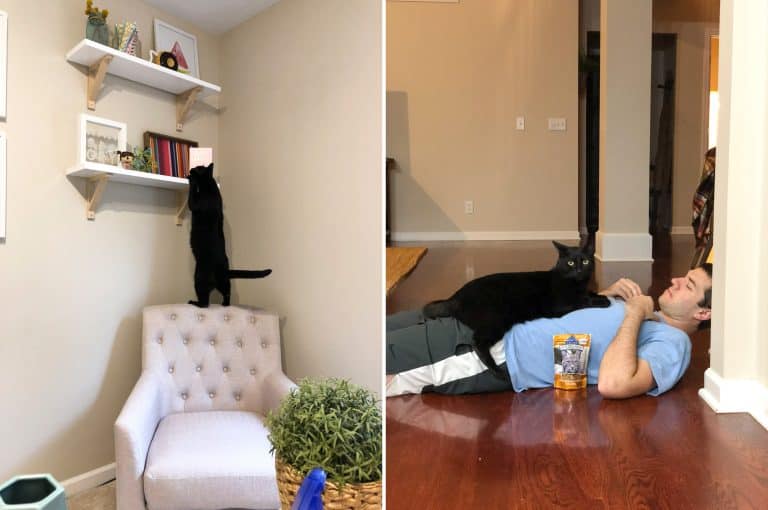 There was one day were Salsa was being so distracting while I was in my office working. Climbing on everything, sitting on my computer. I left and went to the other room and he ended up following me!! The second photo, Ryan has "trained" Salsa to sit on him to get treats. This is a cute photo because Salsa settled down and laid with him for a bit.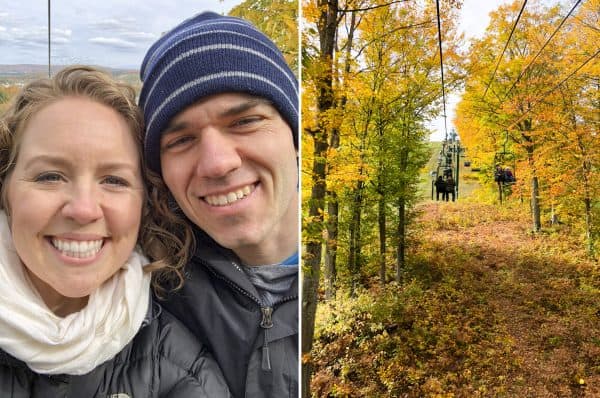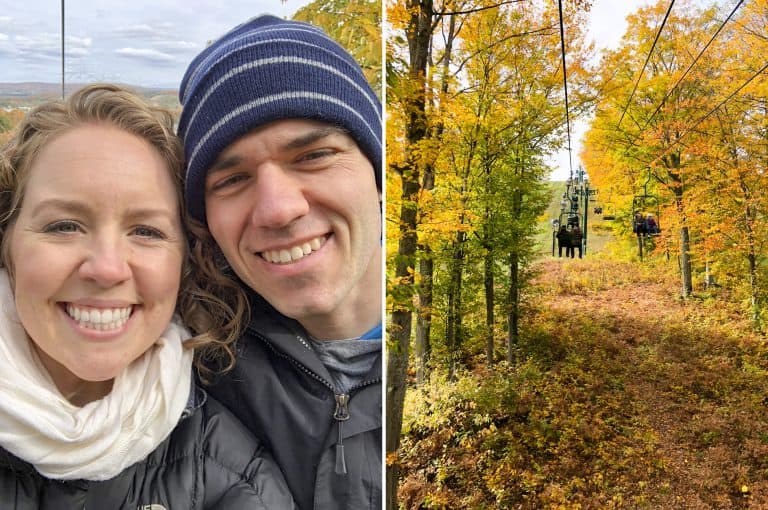 We went to northern Michigan for a quick Saturday trip. We drove to a ski mountain where they do fall chair lift rides so you can see all the fall colors. It was peak color time and so pretty!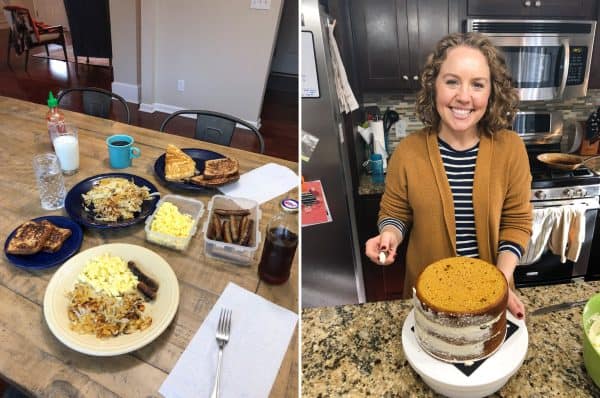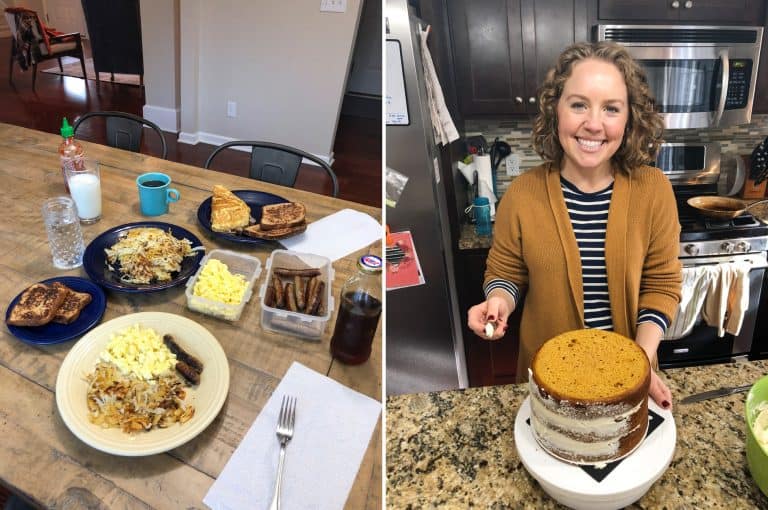 I am a changed person! I used to not like breakfast foods very much – but now that I'm all about breakfast, we made breakfast for dinner one night and went all out. Eggs, hashbrowns, sausage, french toast and coffee for Ryan! The second photo – I made a 3 layer pumpkin  naked cake to celebrate a friend's son's 1st birthday! It reminded me that I miss making cakes so I'll try to plan one into my schedule for the blog.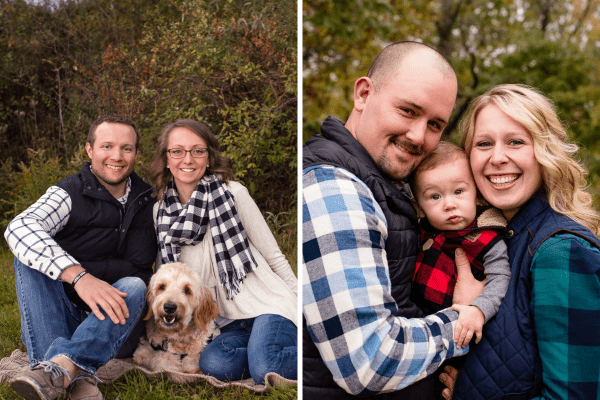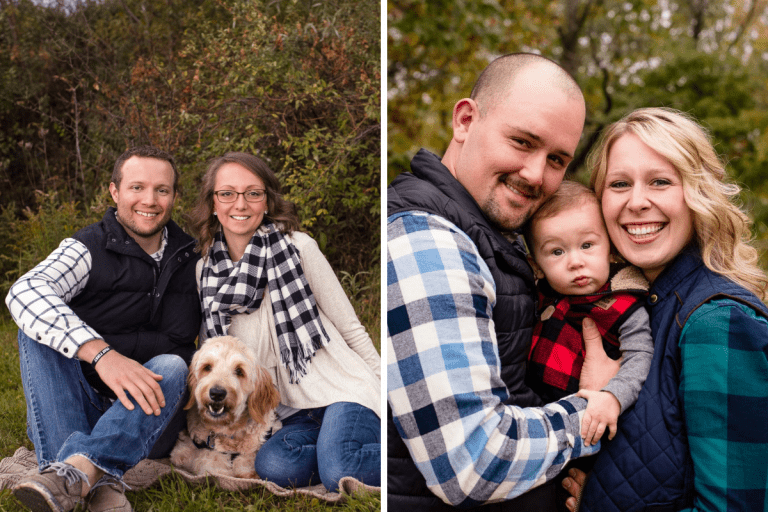 One of my favorite things to do in the fall is take family portraits. Taking pictures of people is a huge passion of mine – I love capturing these memories for friends!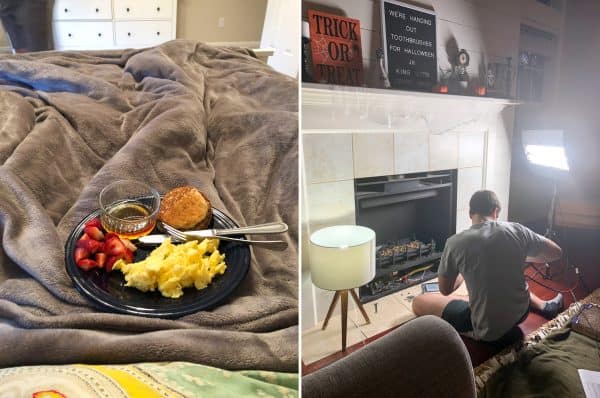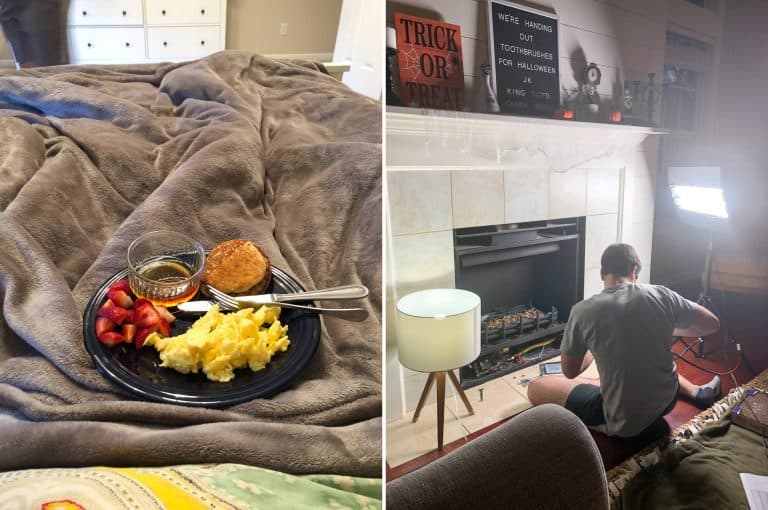 Awwwww!! Speaking of breakfast, Ryan brought me breakfast in bed one Saturday ❤️The second photo – round of applause for this guy! He fixed our electric fire place. I'm thankful for him – Salsa and I are very happy it works again!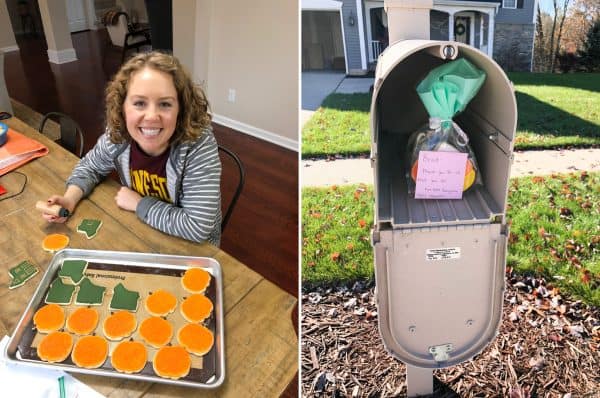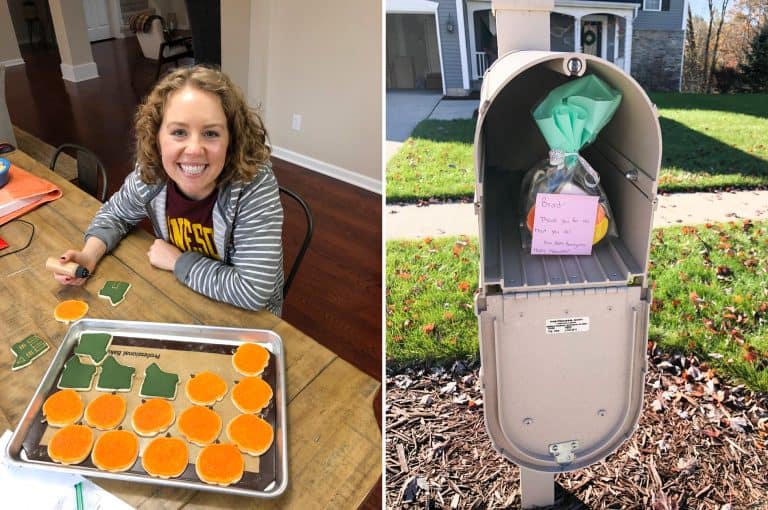 All October I was craving an pumpkin sugar cookie with orange sprinkles – so I decided to make some one weekend! I did a pumpkin, haunted house, candy corn and tombstone. I left some in our mailbox for our mailman, brought some to church, gave a bag to a few neighbors and Ryan brought some to work! A little halloween love for a lot of people ????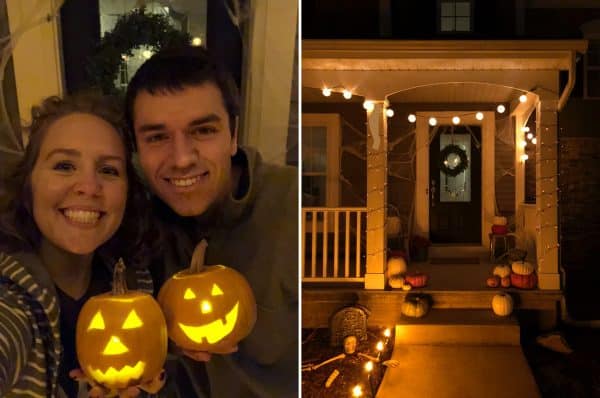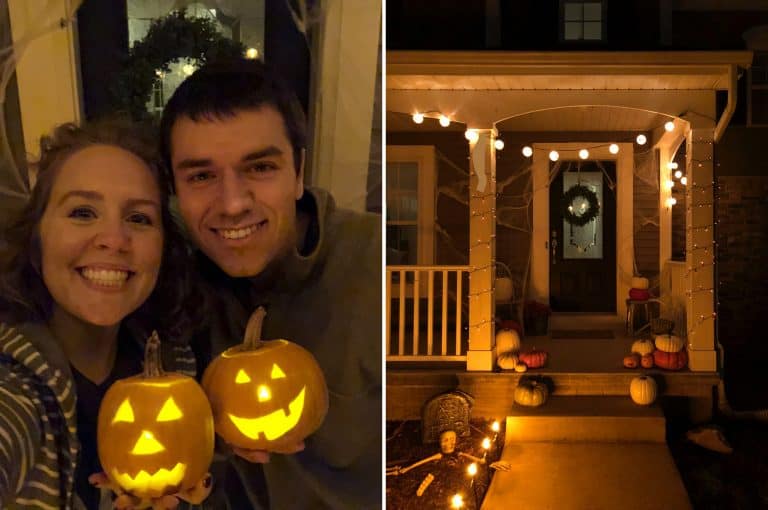 We carved tiny pumpkins this year, which was actually a good idea because it wasn't too time intensive or messy! The second photo – a picture of our halloween front porch!
—
Here are the 4 letterboard posts I shared on my IG this month!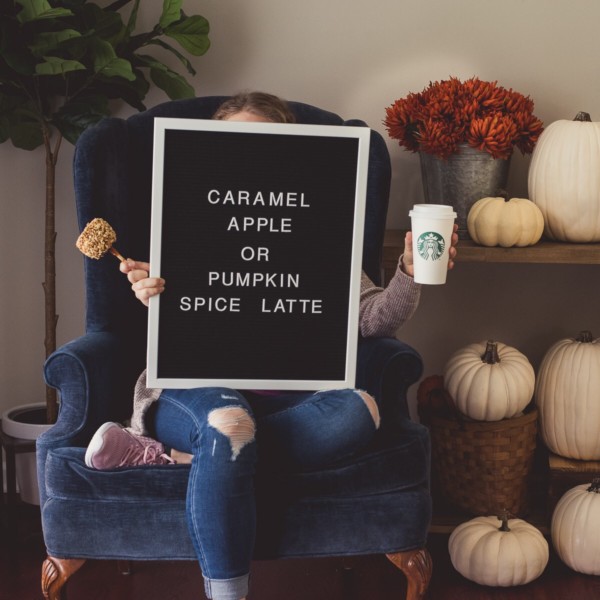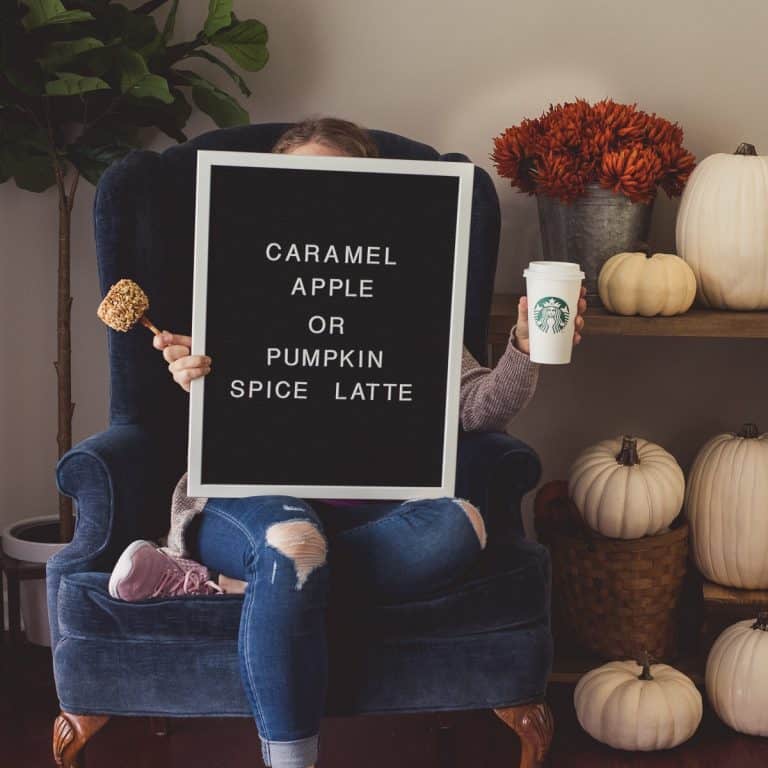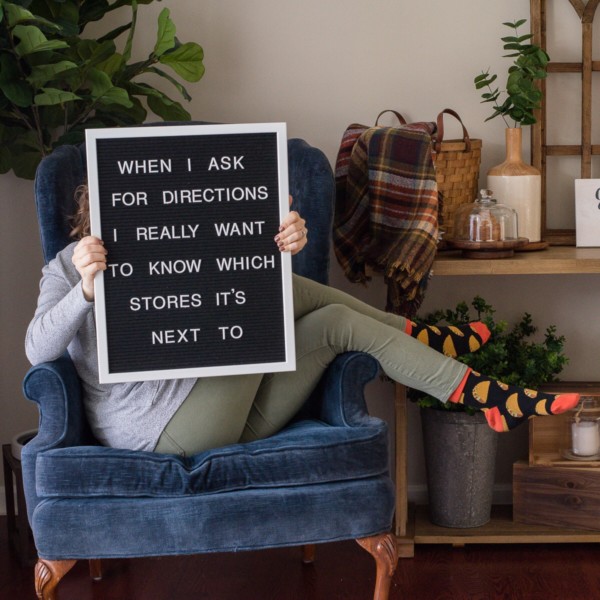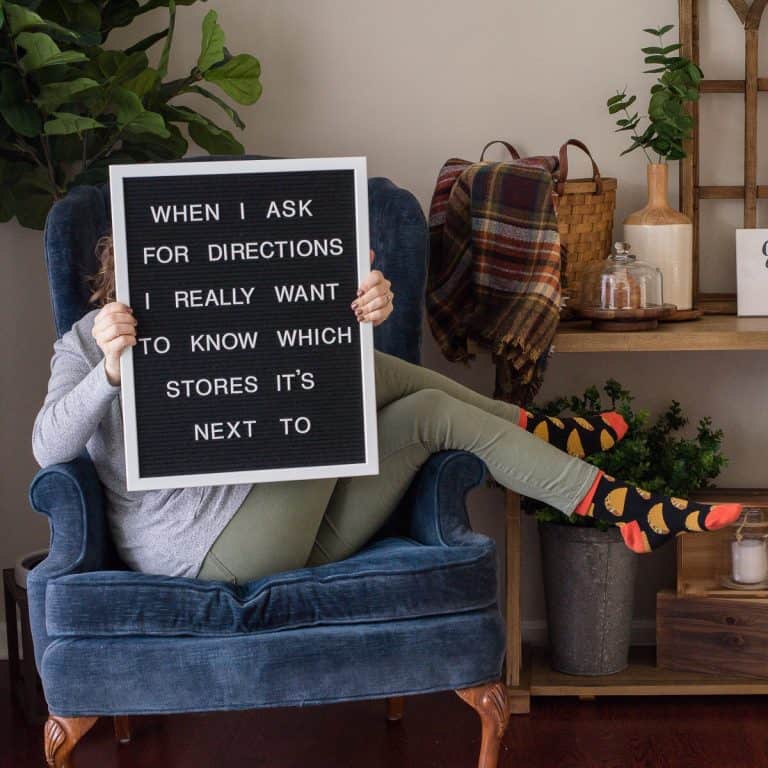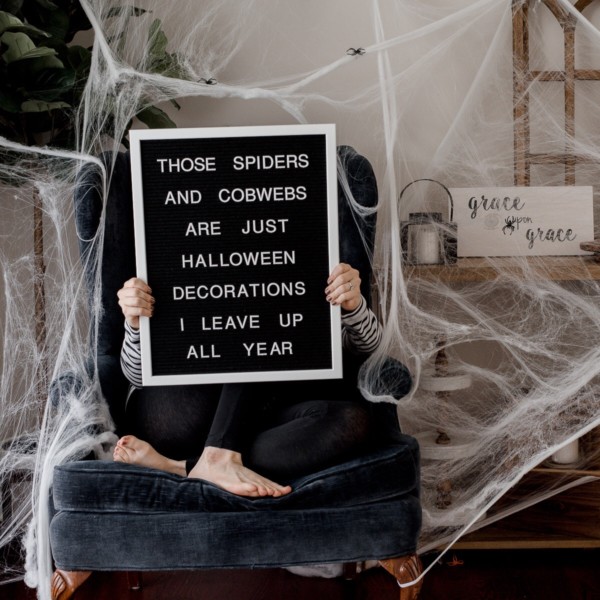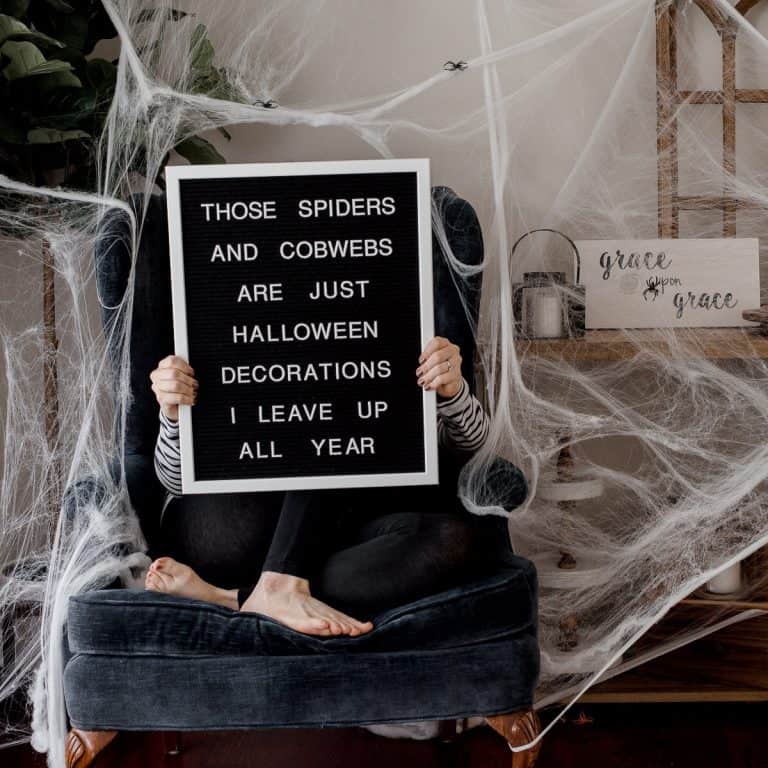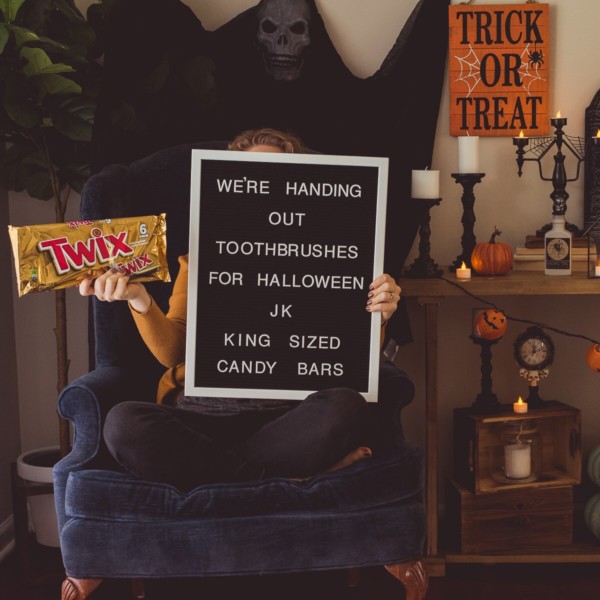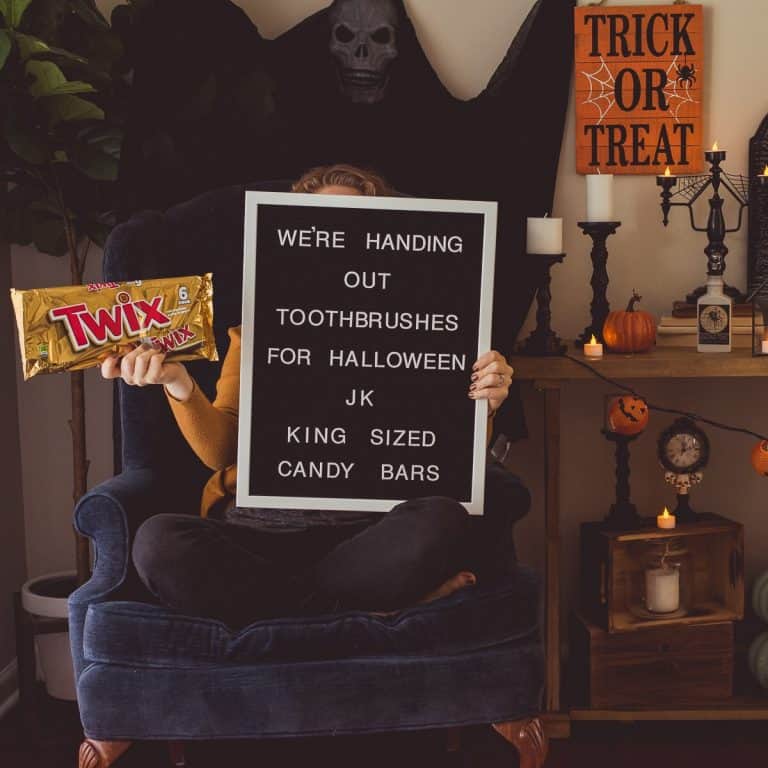 —–
See the rest of our out of the kitchen posts.