Out of the Kitchen November 2018
We're back with another out of the kitchen post – here's what we've been up to for the month of November!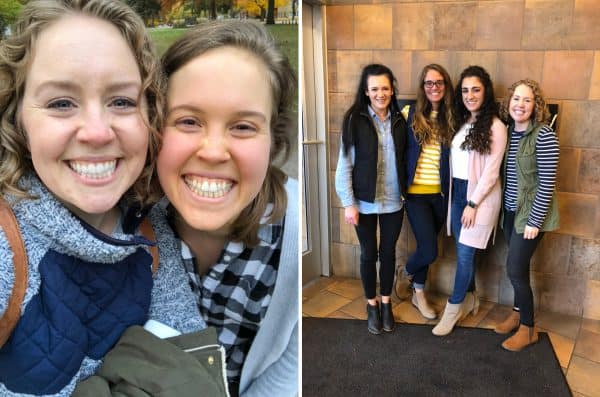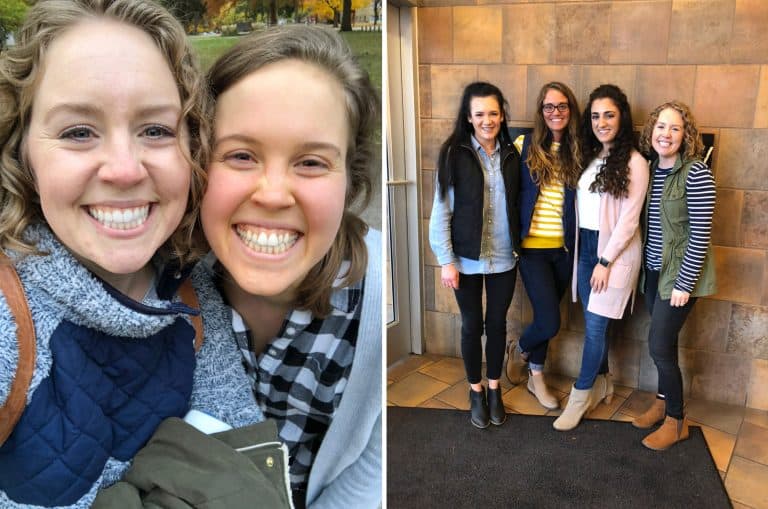 At the very beginning of the month I traveled to Illinois to spend the weekend visiting friends! We lived in Illinois for 5 years before moving to Michigan in May of 2017. Once I was back it felt like I never left. It was so good catching up!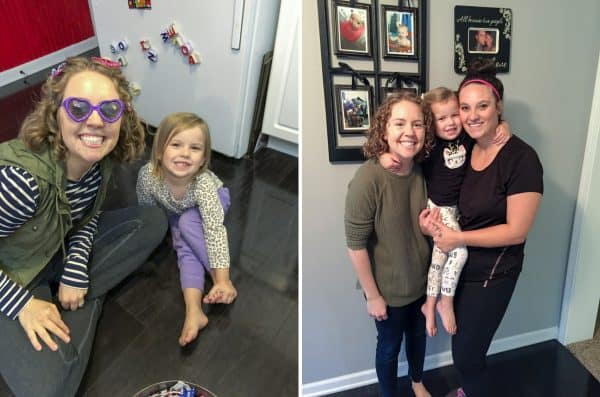 During my trip I stayed with my bestie Ashley and got to soak in a lot of time with her and her daughter! These two are so dear to me!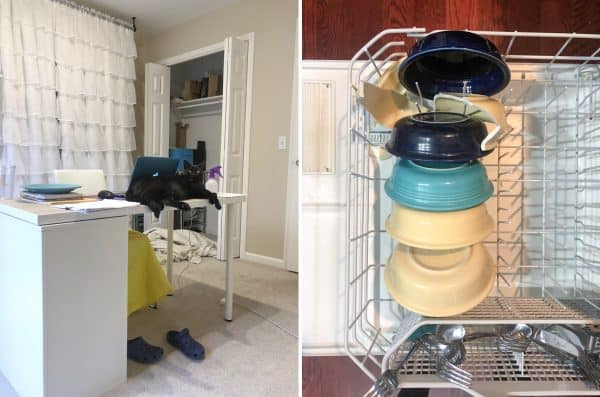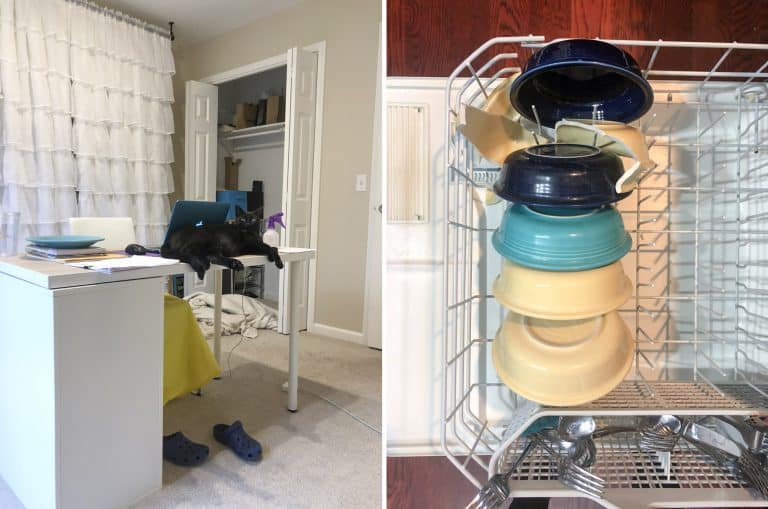 I love when Salsa lays behind my computer. Although, it does make it more difficult to get work done because he pushes my computer closer to me and practically have no space to move my mouse. The second photo – I cracked one of our fiesta ware bowls. Booo. I was attempting to pick up 4 clean plates with one hand and one fell. Bummer.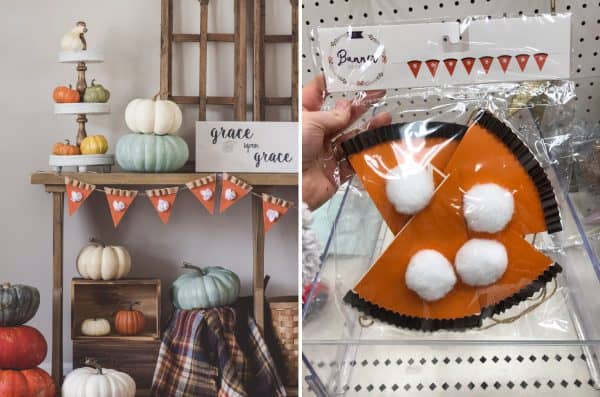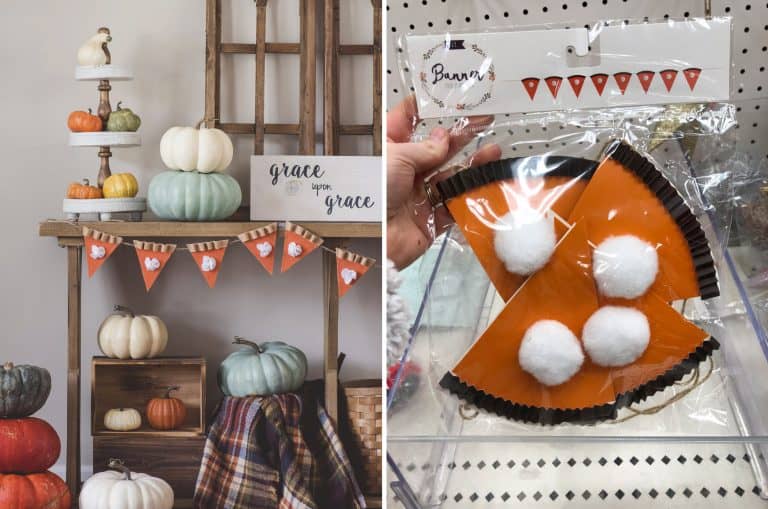 I made this super cute pumpkin pie felt banner and actually posted a DIY post so you can make one too! Then I went to Target a few days later and look what I saw – a pumpkin pie garland! But I do think mine is cuter ????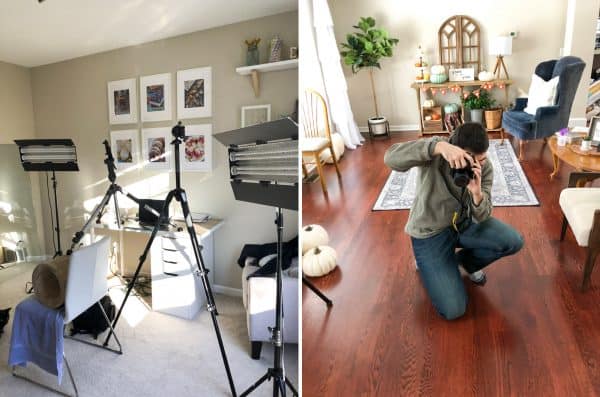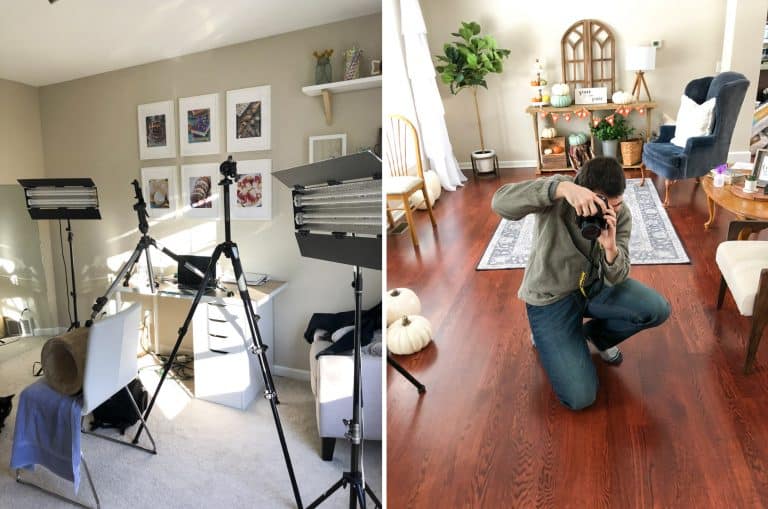 In November I shared another Amazon Try On post. It's kind of a complicated process attempting to photograph and film the items by myself, so the first photo is of my office when I had all the equipment pulled out to film my try on video. One tripod was balancing between my desk and a wooden bucket on my desk chair. After all that, I decided that it would be easier to ask Ryan to help me take pictures of me wearing the items instead of using self timer. This second photo I snapped when Ryan was photographing a pair of shoes I got from Amazon. He had me cracking up so much because the angles he was taking the pictures at were ridiculous! Just see the photo below..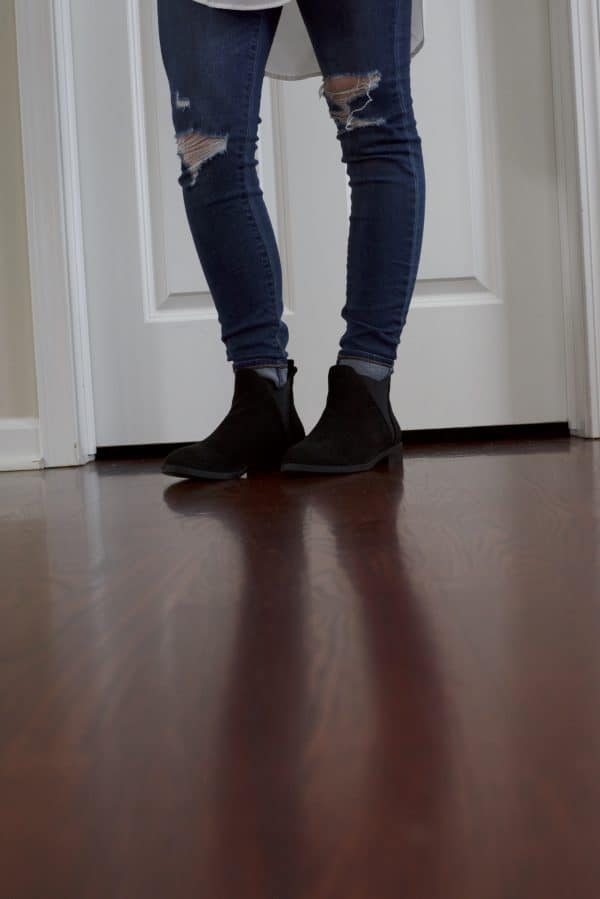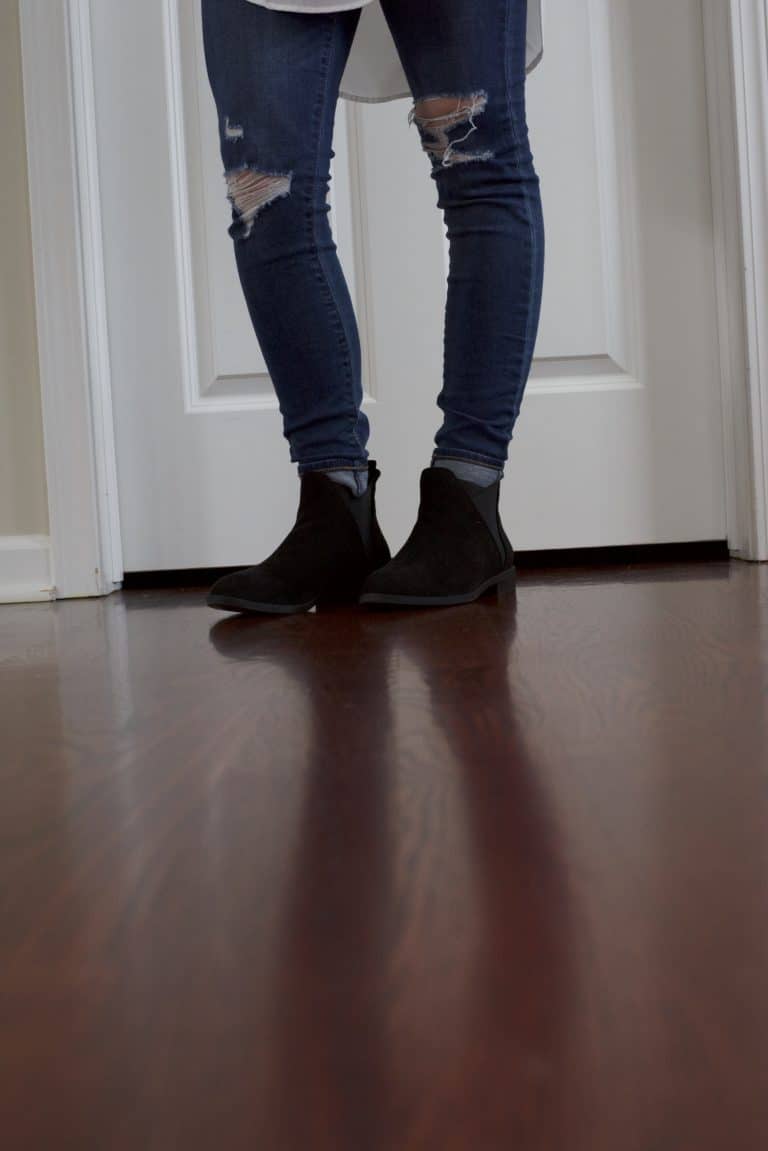 See what I mean? Once he showed me the photo he took.. I was like Oh dear Ryan!!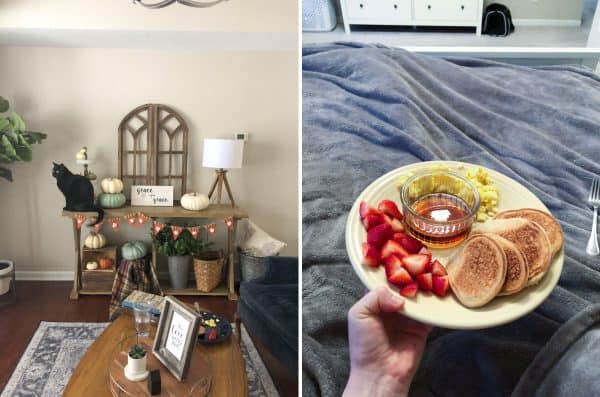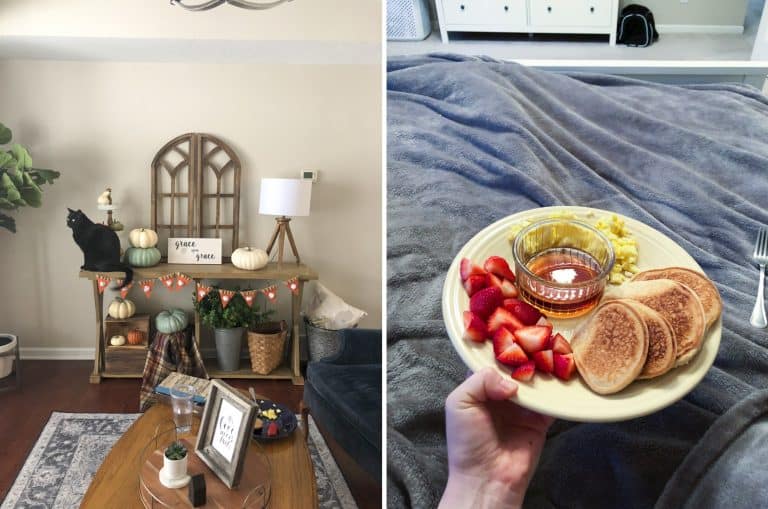 Salsa likes to insert himself into the household decor. The second photo – Ryan brought me breakfast in bed! This is my ideal breakfast right here!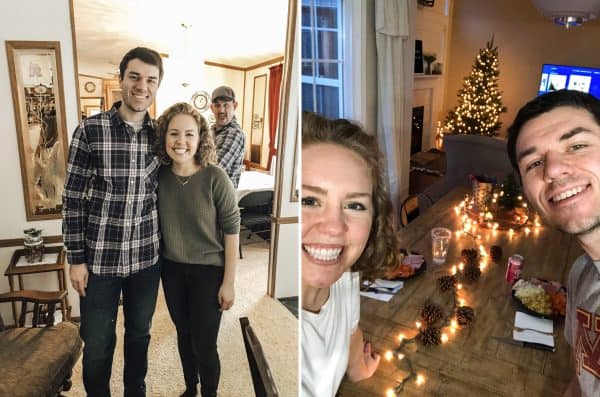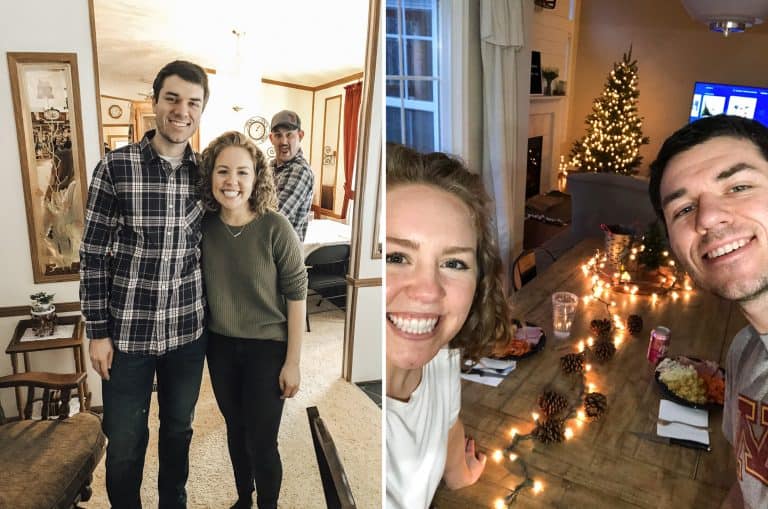 We spent Thanksgiving with some dear friends, we're so grateful that they invited us! It's hard when you don't have family in town. The second photo – Ryan and I did our own thanksgiving dinner on black friday!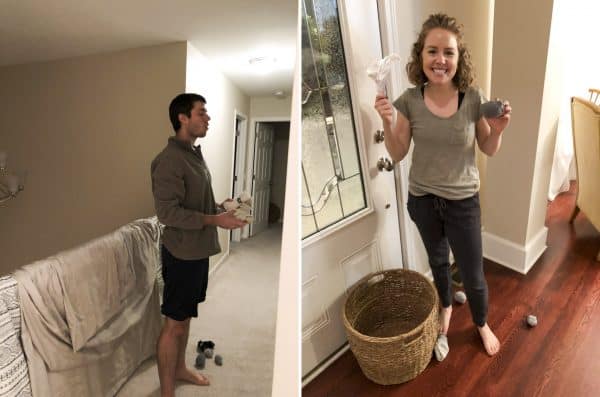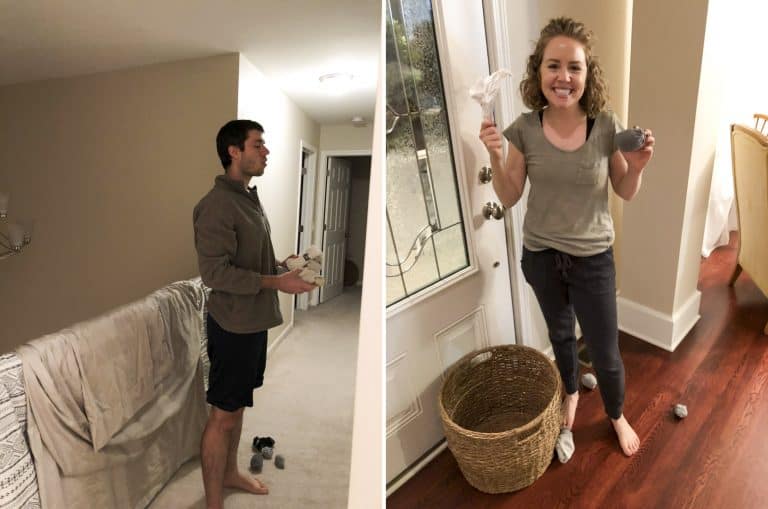 On black friday we also held our first household Olympics! It was just us two, but there were 5-6 events.. all involved throwing socks into a basket, but the basket was placed in tricky locations for each round. I ended up winning (!!!) so the second photo is me with my paper trophy ????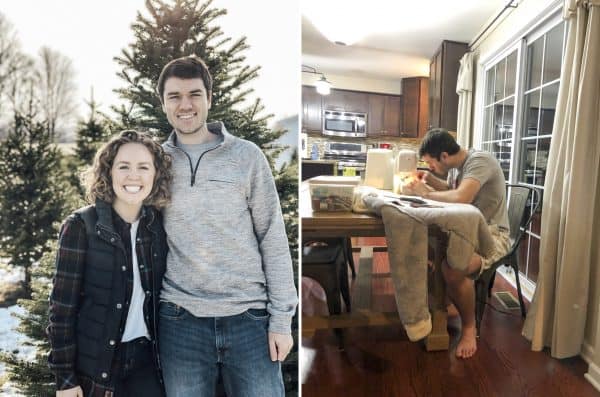 We got our first real christmas tree from the tree farm! It was fun looking around trying to pick the best one. Getting it to stand up straight in the stand was a whole other deal! The second photo – I could not for the life of me get my sewing machine to pick up the bobbin thread. For like 45 minutes. I read the manual, tried youtube and nothing. I asked Ryan to help me and it took him about 25 minutes. Then we realized we were turning the knob on the machine the wrong direction. ????‍♀️It ended up being an easy fix but took forever! I bet I won't ever forget that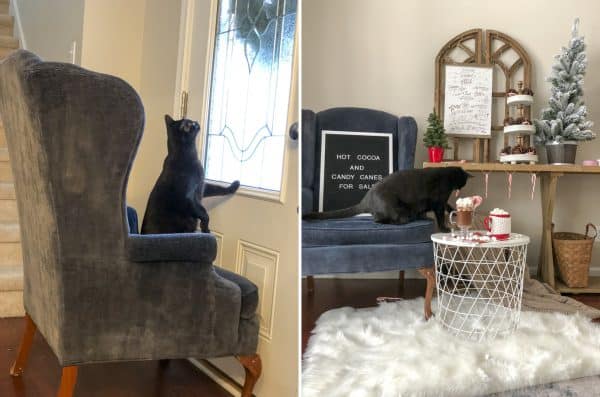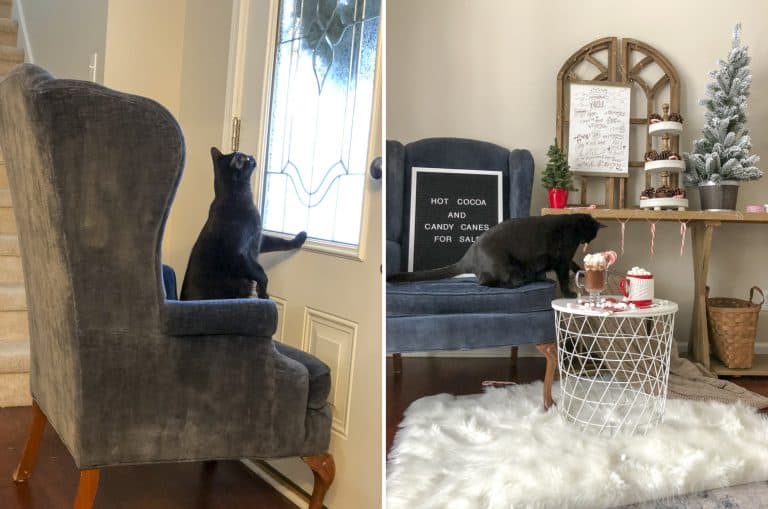 We put a real wreath on our front door and Salsa is convinced that the bow flapping on the wreath is a bird. He was sitting in front of the door one morning so I pulled the chair over for him. The second photo – I was working on a letter board shoot that involved marshmallows and candy canes and Salsa was all over that! He was batting the marshmallows off the table and playing with the candy canes hanging on the string. He was so naughty, but it was really cute!
———————
Here are the letter board posts I shared on my instagram this month!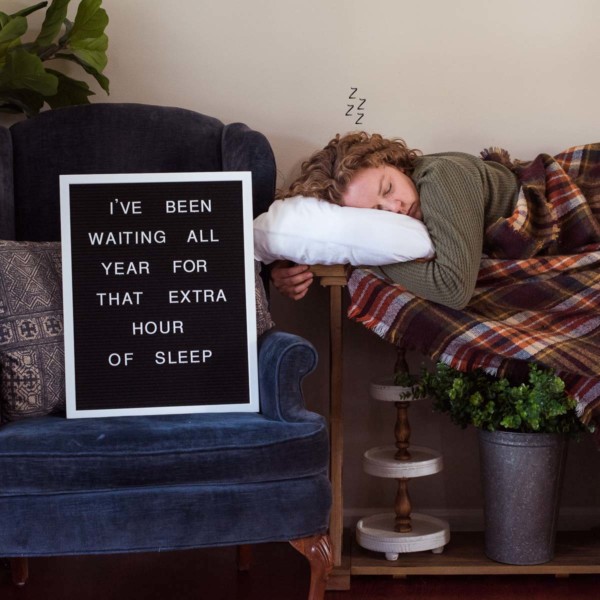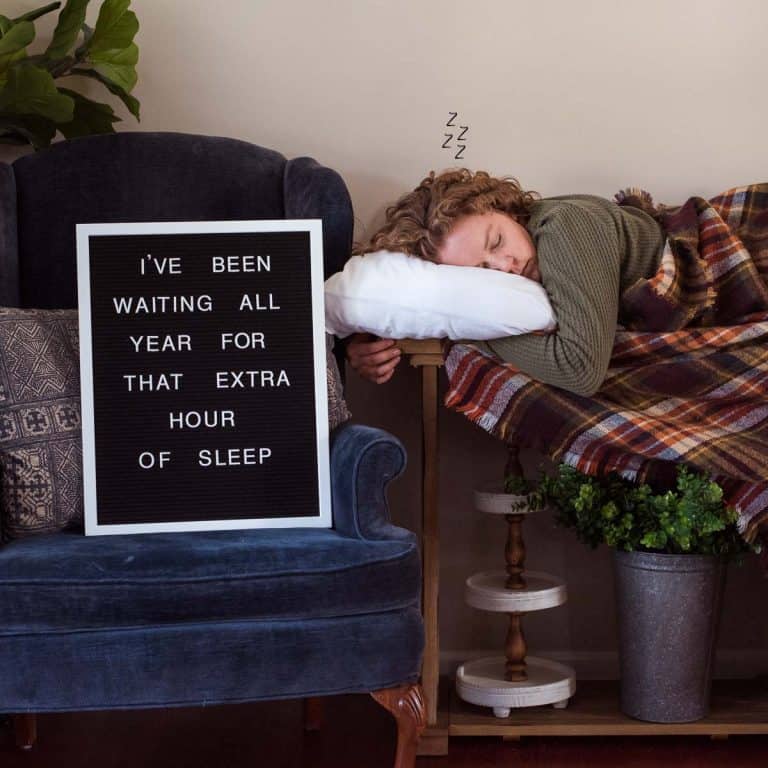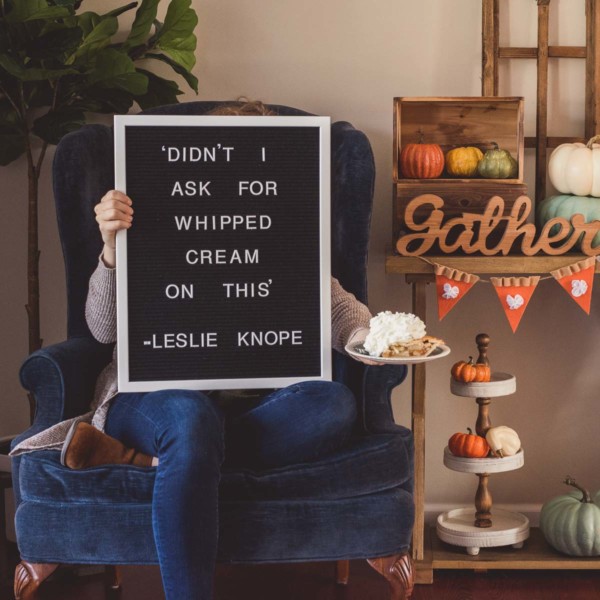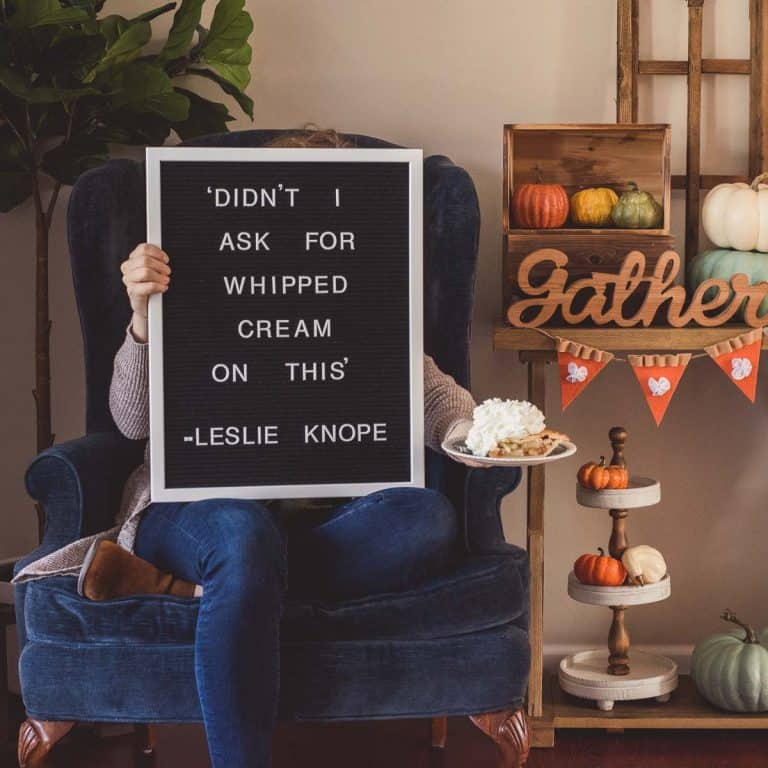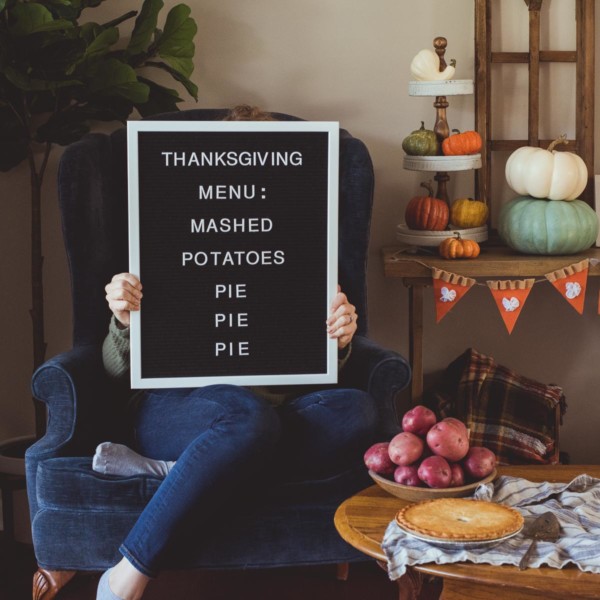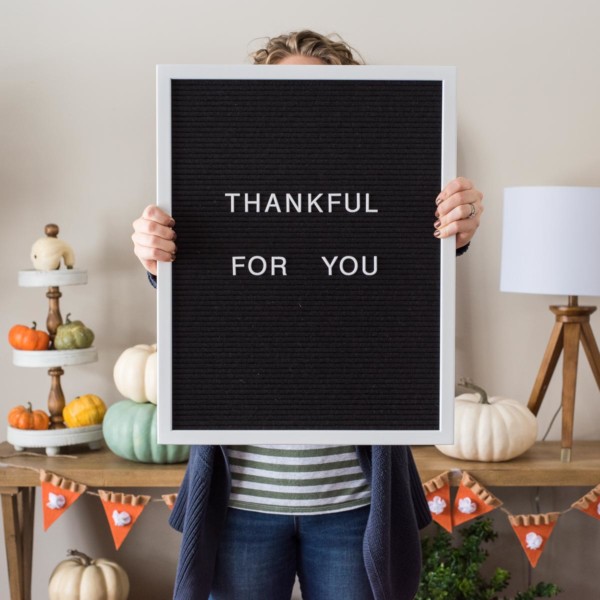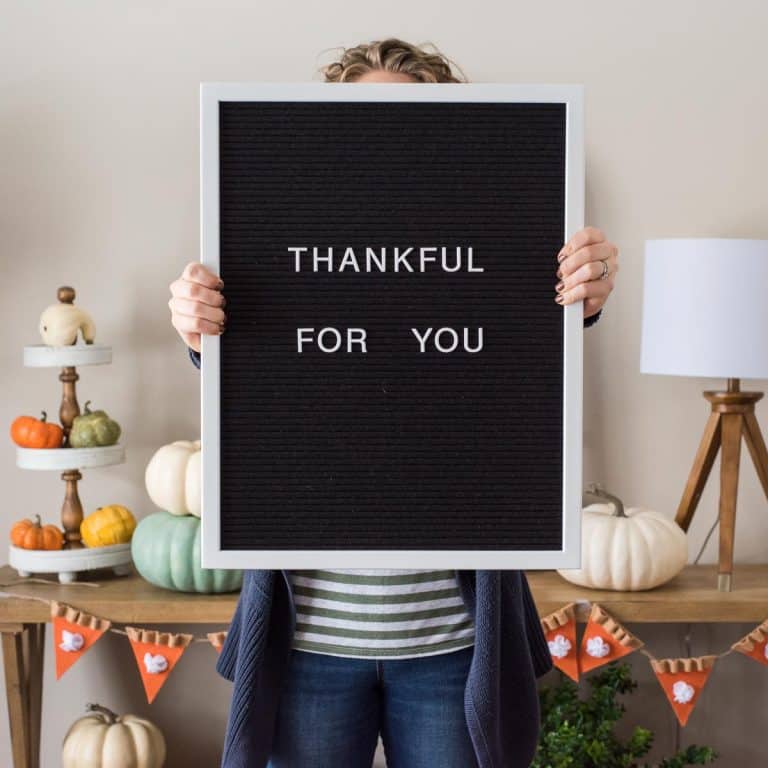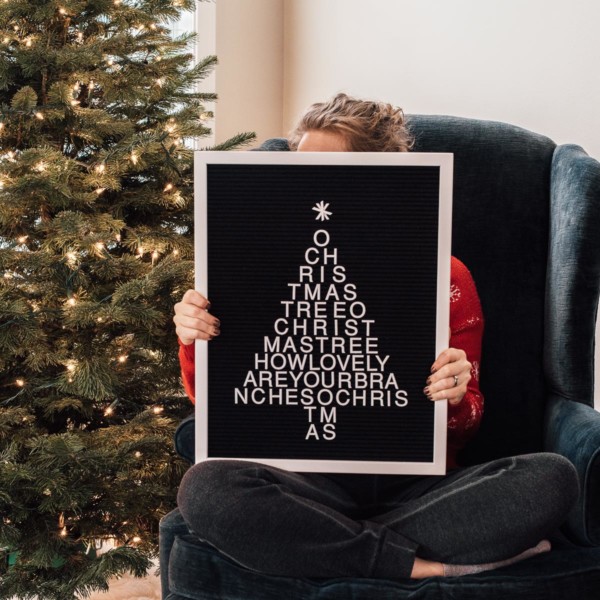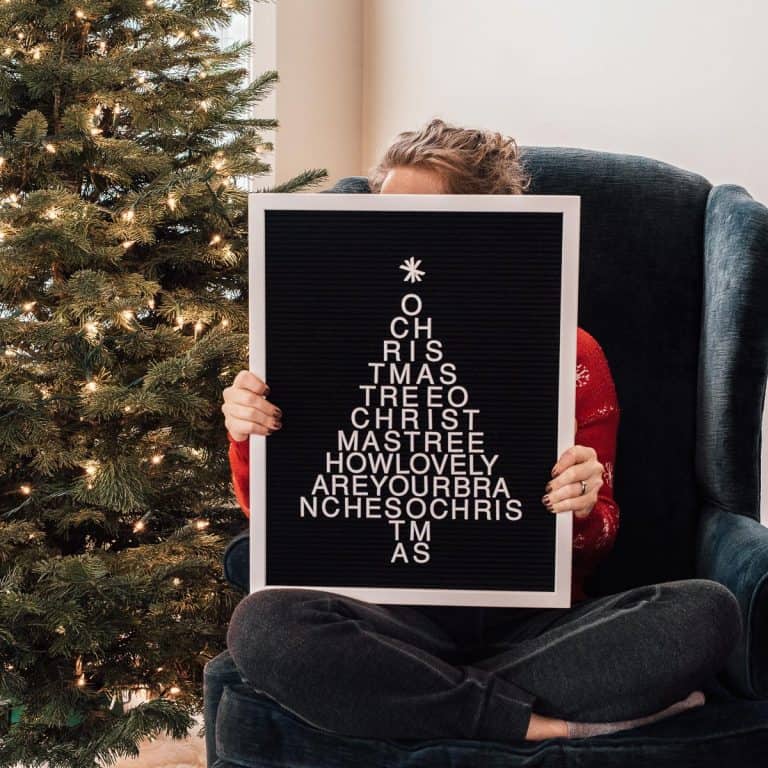 ———————
See our entire amazon try on post here! Lots of cozy clothes and longer tunic shirts for leggings!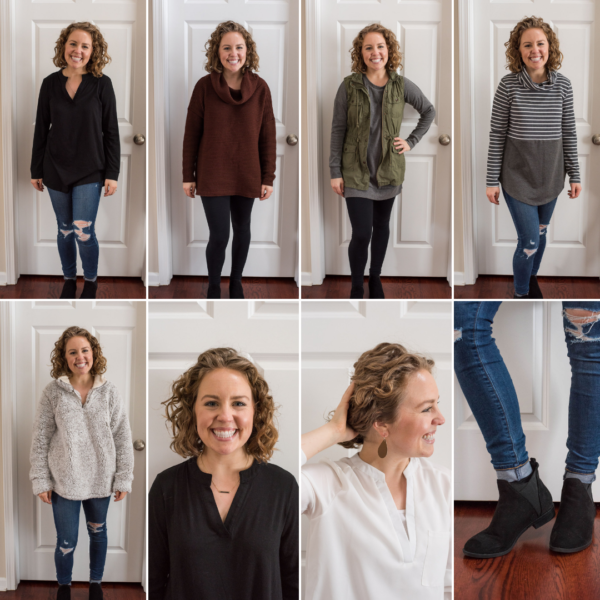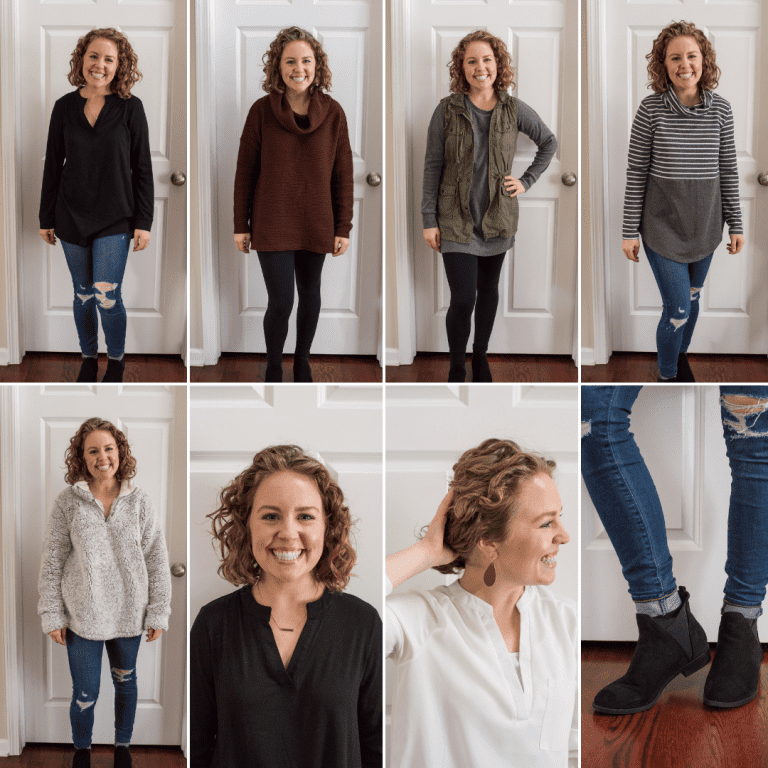 ———————
See the rest of our out of the kitchen posts.