Out of the Kitchen May 2015
We're back with another Out of the Kitchen post – Here's what we've been up to for the month of May!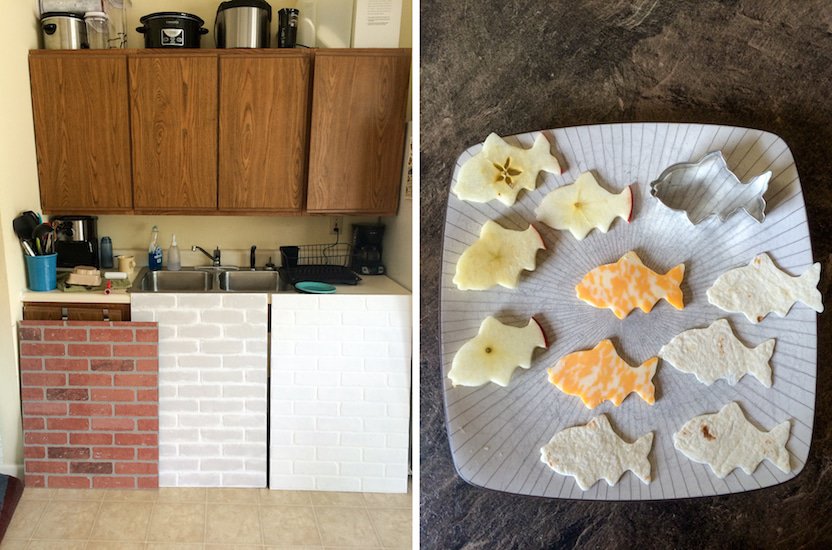 In the beginning of May I was working on making some new backdrops. I got a HUGE piece of faux brick paneling from Home Depot and had it cut down into 6 backdrops. I've been working my way through painting them various colors, they are looking great! The second photo, one day I made my nanny kids a very fishy lunch :) All of those cookie cutters I bought are being put to good use.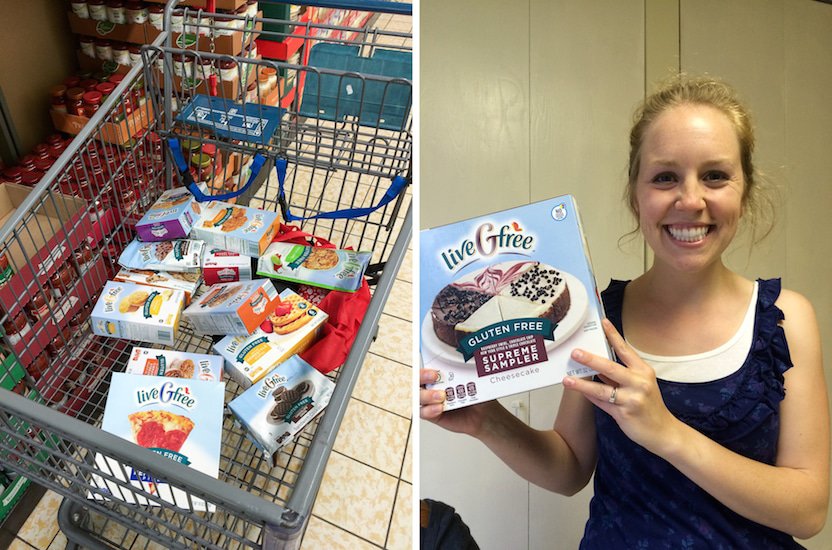 I don't talk about it a lot here, but I do have a gluten allergy so when Aldi had tons of new gluten free products on special buy I stocked up – muffin mix, cookies, crackers, waffles!! I'm still making my way through everything, except… I ate all of that frozen cheesecake you see in the second photo. All of it. Just me. Yum.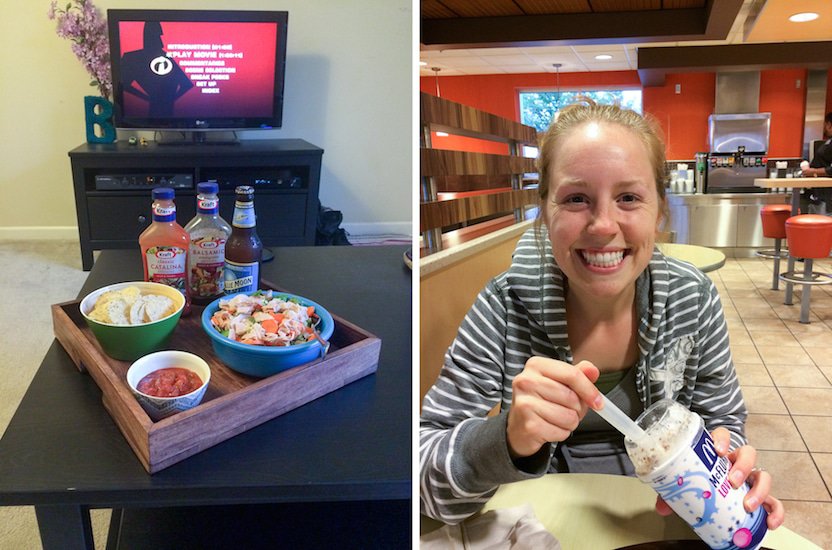 This is what a Friday night looks like at our house – date night IN! Complete with The Incredibles! The second photo, we had an ice cream date at McDonald's! We seriously love ice cream. We're trying to eat less ice cream and eat more "banana ice cream" aka smashed up frozen bananas. But my go-to flavor at McDs and DQ is Reese's!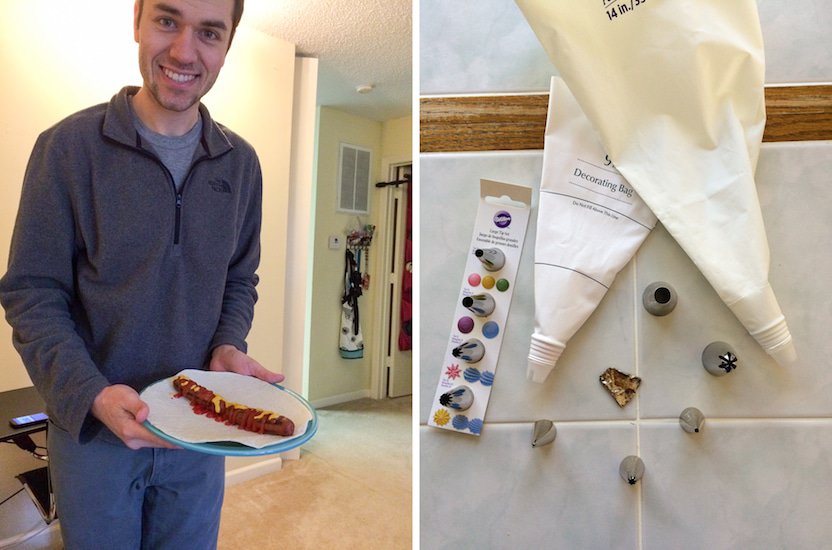 Okay! Do you see that photo? This is what happens when Ryan makes dinner for himself. 2 hot dogs on a tortilla. Oh my goodness! Hahaha! The second photo, well.. one of these piping tips doesn't look like the other! That's what a piping tip looks like after it's gone through the garbage disposal. I still can't figure out which tip it was either.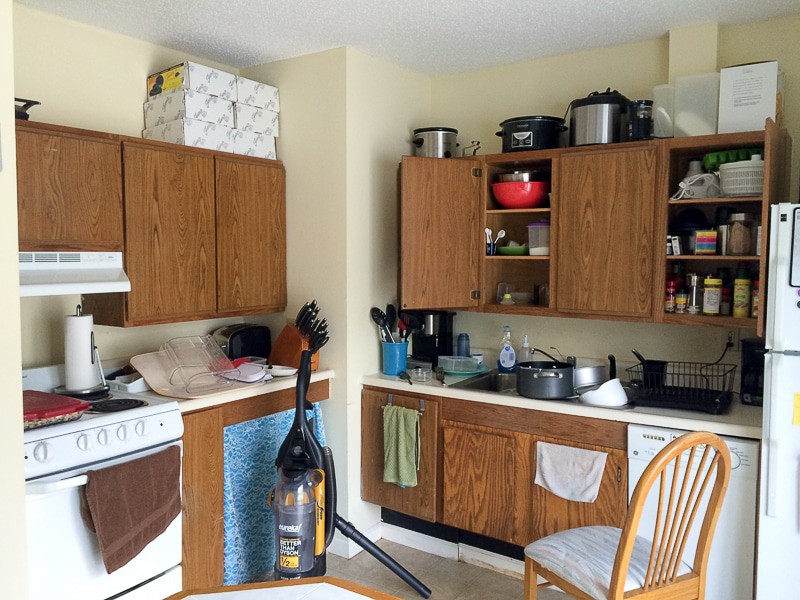 This is what our kitchen looks like after a photo shoot. This photo doesn't even seem to do it justice. There are crumbs and sprinkles everywhere usually, the kitchen table is full of blog props, the tripod is somewhere, backgrounds are here and there. I think I need an office and my friend Becky just posted the most gorgeous photo of her new office on instagram. Check it out here, it's amazing!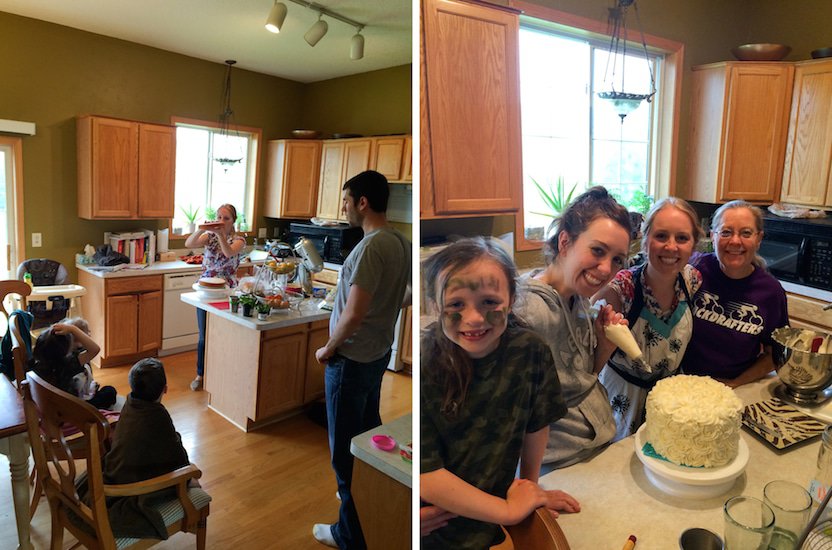 We spent a week with our families in Minnesota at the end of May. We had a lot of fun and fit in so many things. I got the opportunity to teach my family how to assemble a layered cake and how to frost it with rosettes. My nieces and nephews were a fun crowd to teach and my mom and sister learned how to pipe buttercream roses.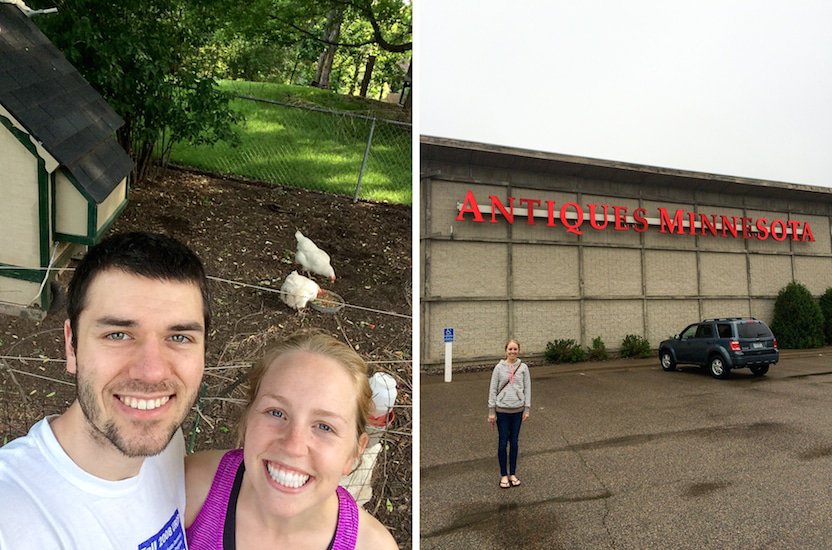 We got an obligatory picture with my mom's chickens! Ryan and I were even brave enough to feed them grapes out of our hands. The second photo, look.. Antiques Minnesota!!! It was my first time going, but I will have to make sure I go every time we're in MN! I found tons of great props.. except when we got home, I discovered that I've run out of places to put them. #NeedMoreStorage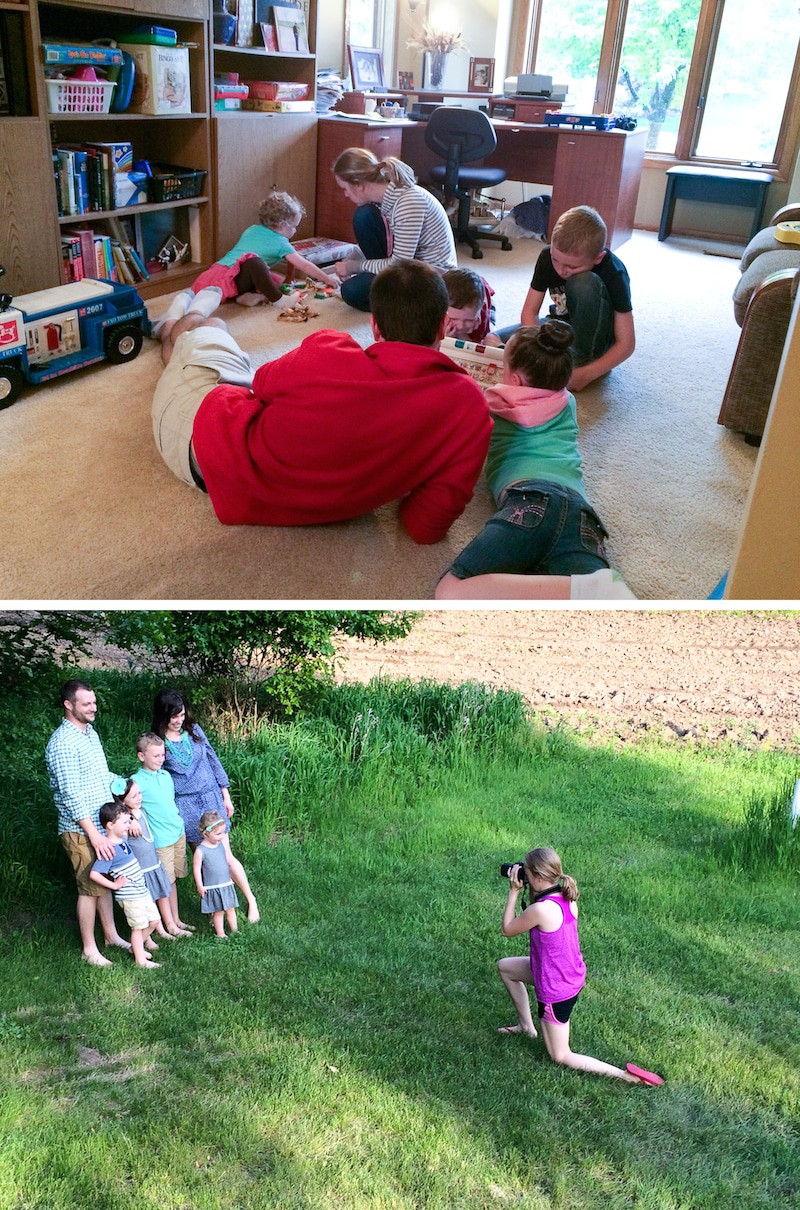 We spent a lot of time playing with our nieces and nephews, we them so much. My dad was sneaky and captured the top picture of all of us playing! The bottom photo, photographing humans is much different than photographing food! I had the opportunity to take family photos for my sister and brother-in-law and their kids. It was fun and definitely a skill I'd like to develop!
Thanks for seeing what we were up to in the month of May! See our previous Out of the Kitchen posts here.