Out of the Kitchen March 2016
WE'RE BACK WITH ANOTHER OUT OF THE KITCHEN POST – HERE'S WHAT WE'VE BEEN UP TO FOR THE MONTH OF MARCH!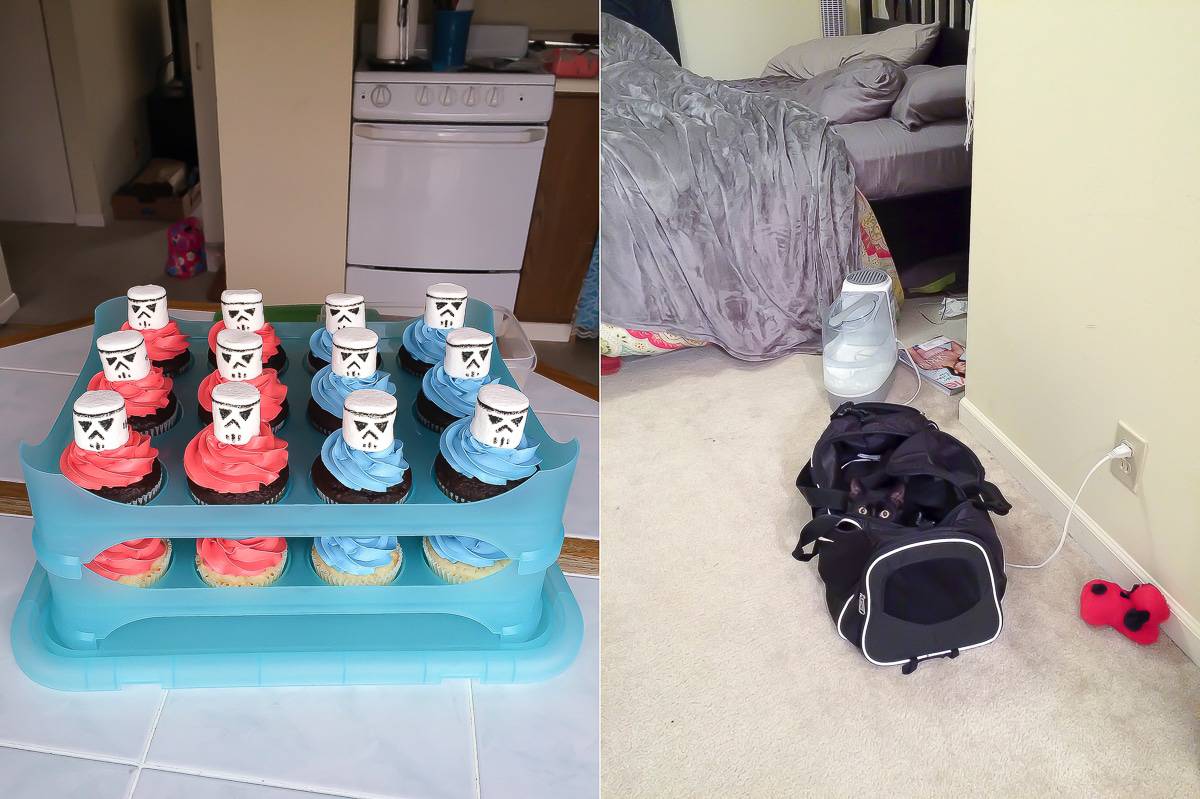 One of the kiddos I nanny for had a star wars themed birthday party! I loved this storm trooper marshmallow idea from
The Cookie Rookie 
 and they looked so cute on top of the cupcakes! The second photo – who can spot Salsa? ;) His new thing is to hide inside bags.. my gym back, Ryan's backpack, grocery bags, you name it!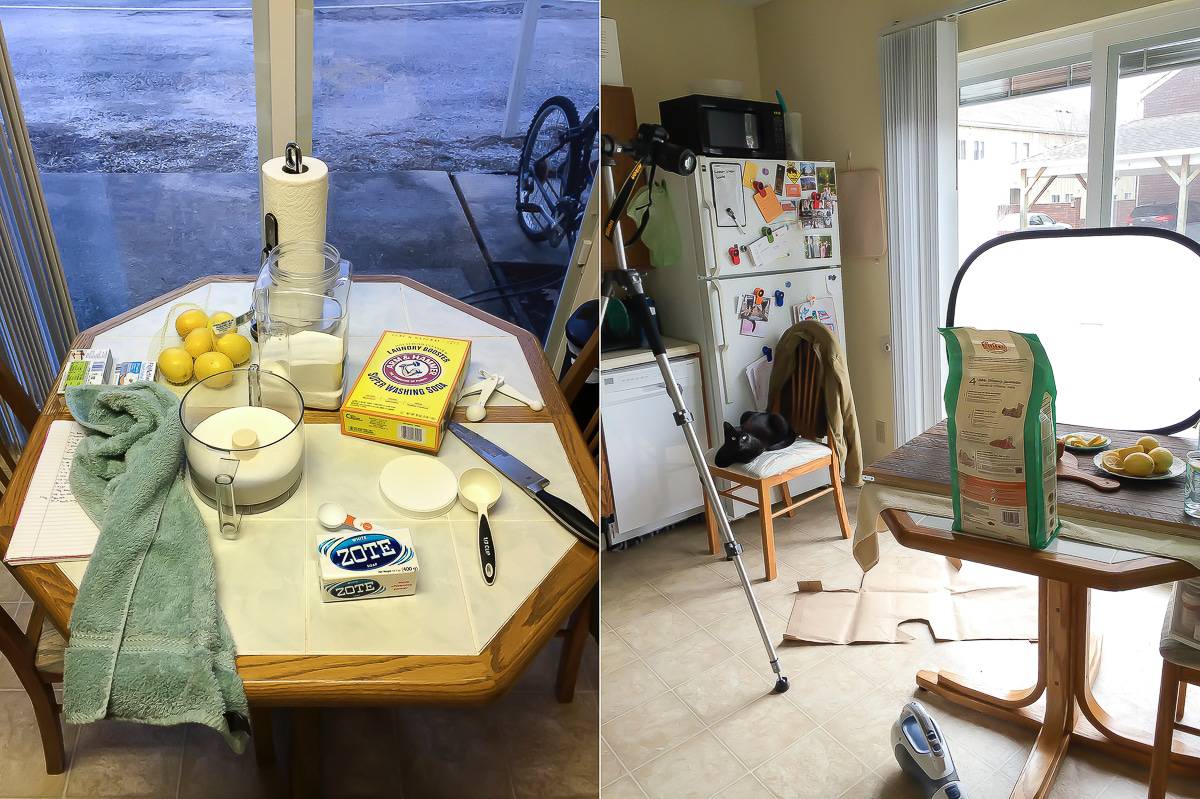 I finally made homemade laundry detergent and I am SO glad I did! It's infinitely cheaper and does just as good a job or better at cleaning clothes. I was very thankful we have a food processor, definitely made chopping up the soap easier! The second photo – Salsa was on guard duty. I don't think he was very happy that I used his cat food bag to lean my bounce board against!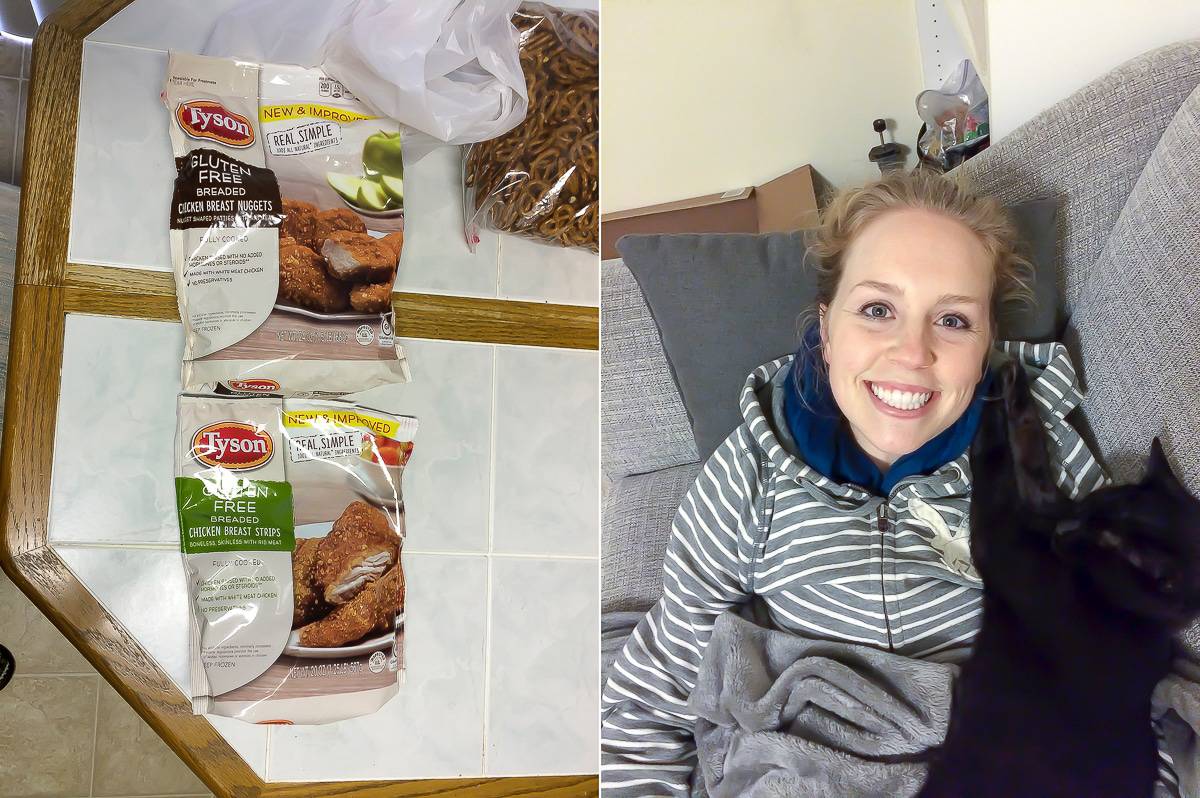 I found the gluten free chicken strips and nuggets from Tyson!! I only went to a few stores looking for them, haha. They are AWESOME! I prefer the strips over the nuggets, but way to go Tyson! I've only been waiting for like 12 years :) The second photo – this cat just loves to snuggle. Normally he can't seem to get close enough and ends up laying on my neck, which isn't my favorite place, lol.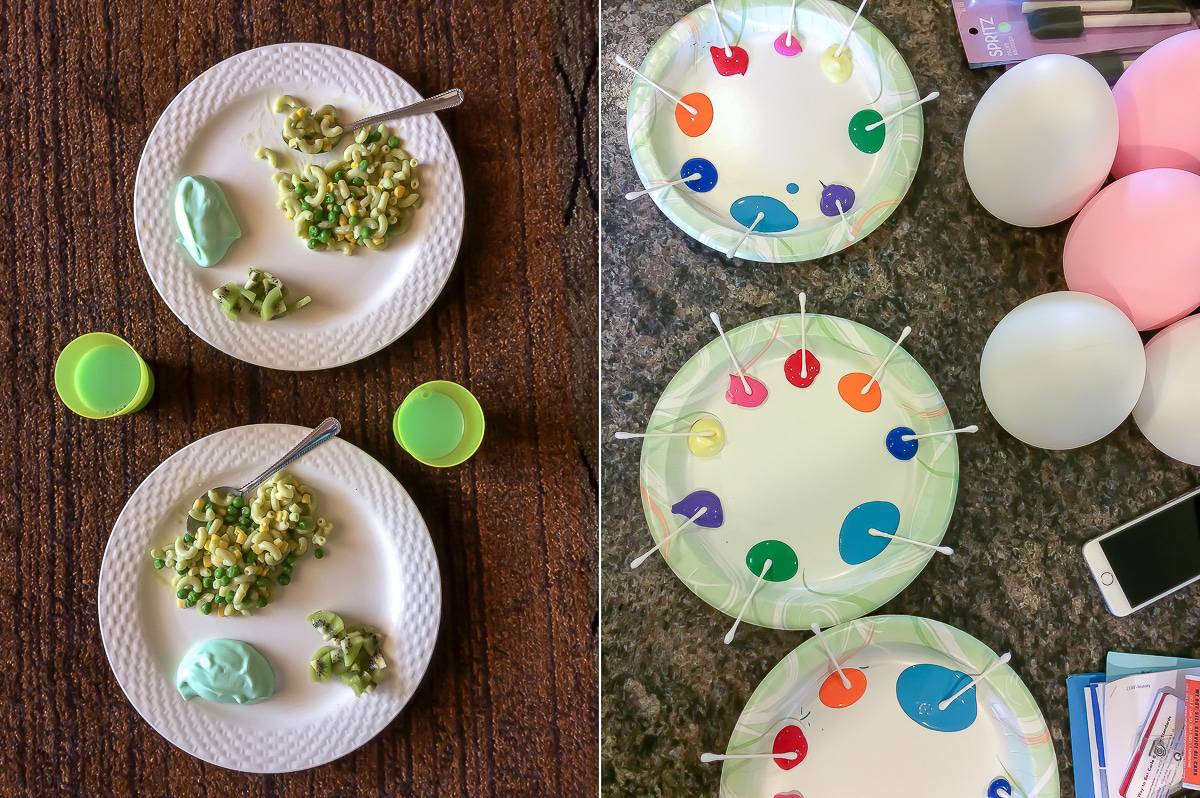 St. Patrick's Day calls for a green lunch for the nanny kids! Green milk, green yogurt, kiwi, peas and green mac & cheese. I'm glad they weren't weirded out by it! The second photo – when painting with kids, give them one q-tip per color, that way they won't mix all the colors into brown! Each kid made their own easter egg!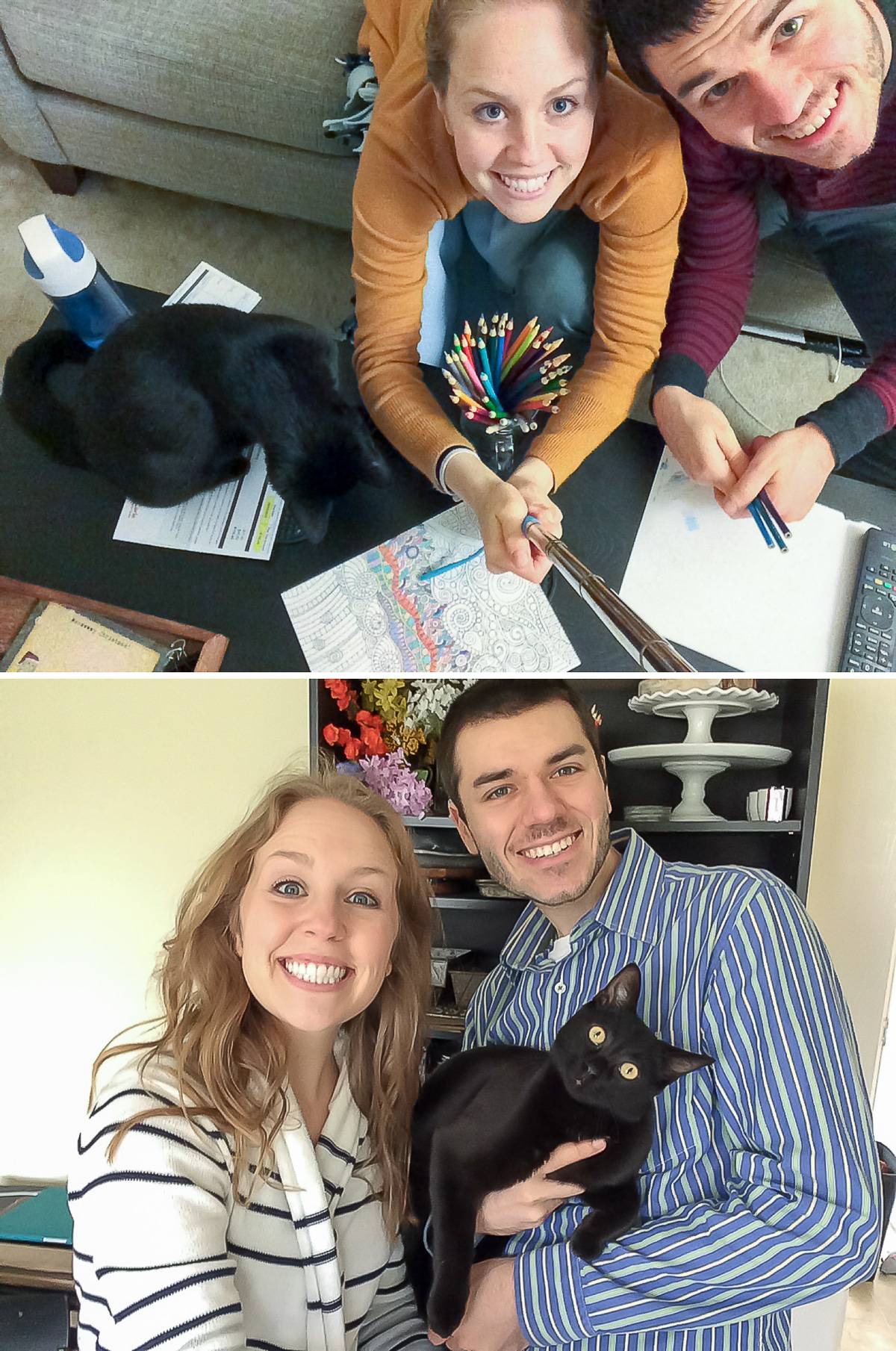 Top picture – Adult coloring on a Friday night, talk about a crazy night ;) While it was suppose to be a relaxing activity, Salsa kept biting the colored pencils and being pesky. And yes, I used the selfie stick! The bottom photo – Happy Easter! Both Salsa and I look a little wacky, Ryan's looking good though :)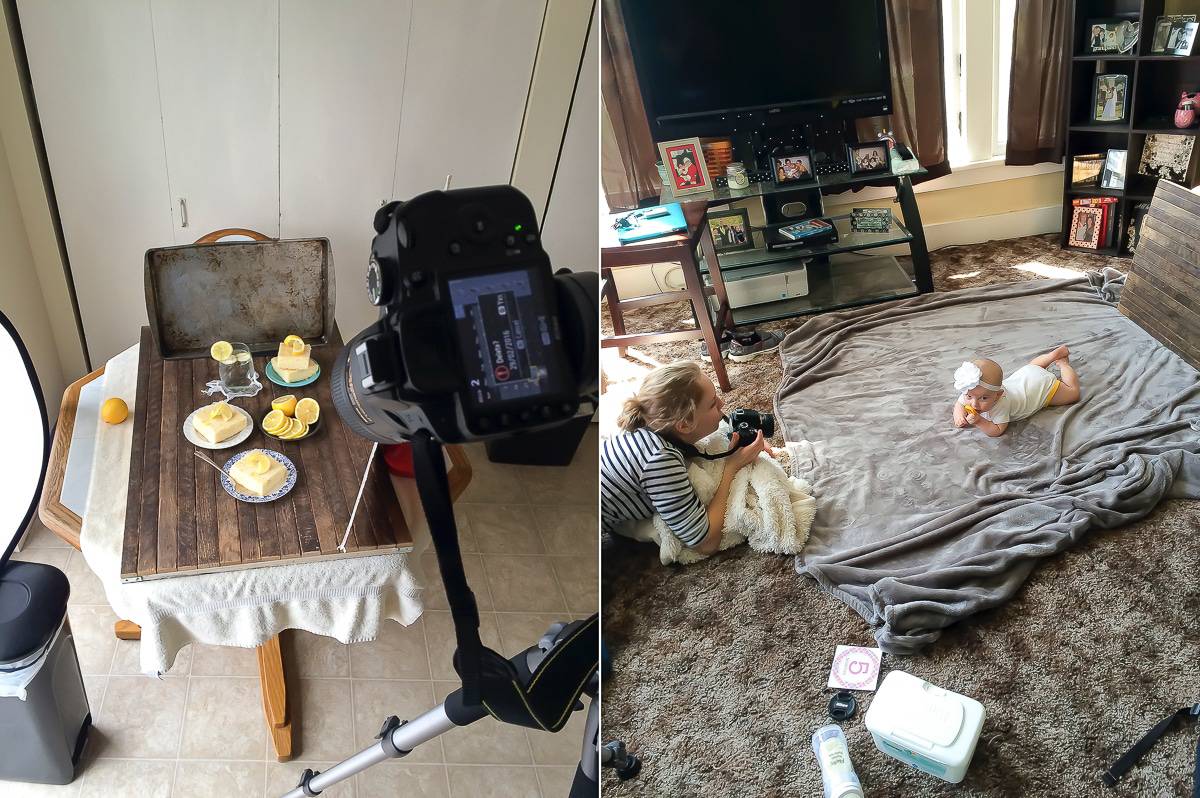 A sneak peek of a lemon sheet cake recipe we'll be sharing soon! This one is quick & easy and party friendly! The second photo – a behind the scenes picture from a baby shoot I did for my best friend! It was my first time photographing a little one and the pictures turned out SO cute!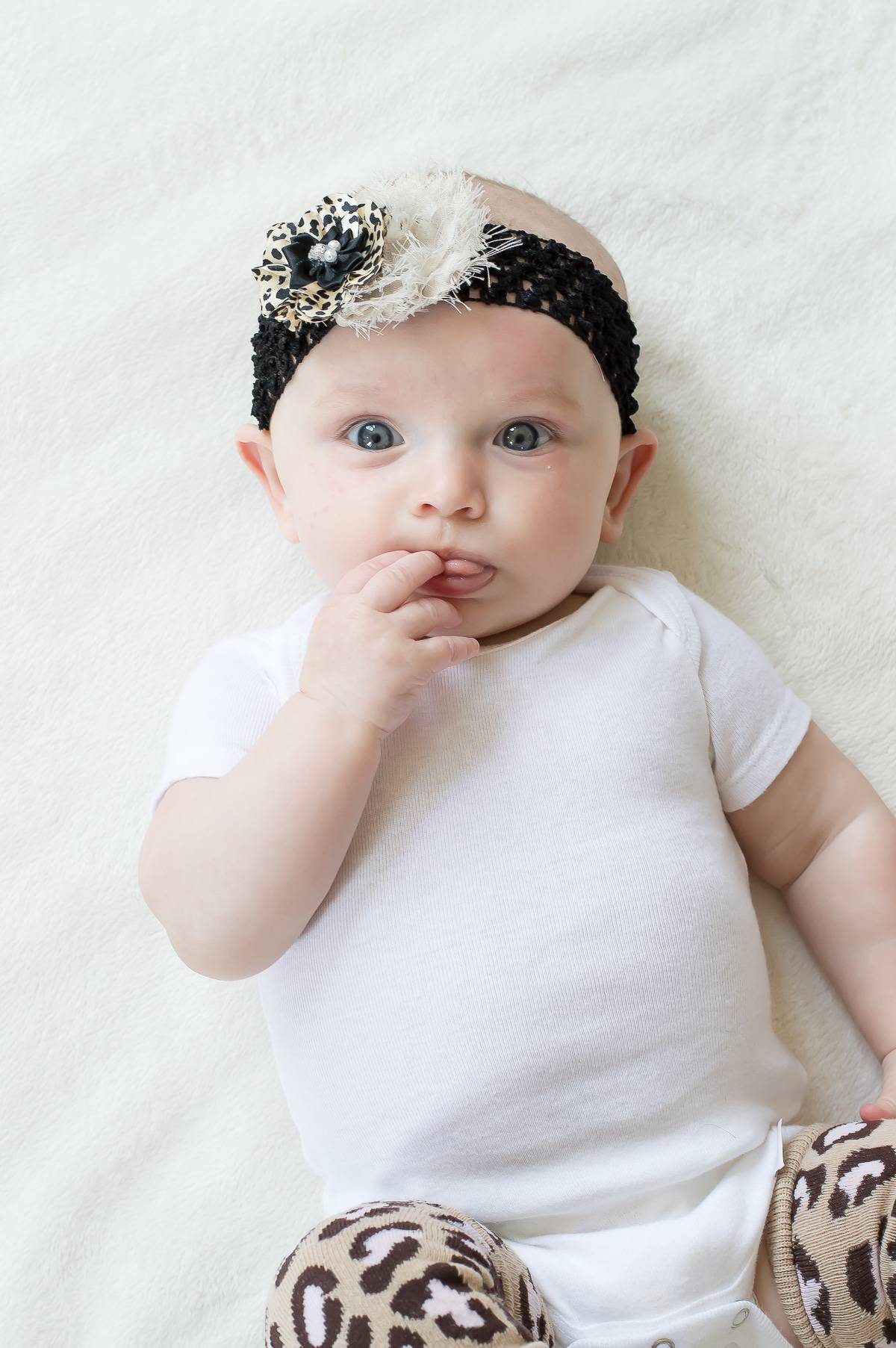 This is Clara, she's adorable!!
Getting More Personal..
March has been really great. Coming off of a really busy February, it's been nice to slow down. And now that spring weather is here and daylight savings happened being outside is enjoyable again! The day we spring ahead each year is probably my favorite day of the year! I've been taking advantage of being able to run outside in shorts and a t-shirt in MARCH! But with running comes injury. I've never been injured before but right now I have a case of runner's knee. It actually doesn't hurt that bad when I run, it just hurts anytime I bend my knee to kneel down, walk up stairs, sit down.. lol.
Ryan and I started doing something called Tuesdate – going on a date on Tuesday :) The work week is so busy and we have a lot of evening activities going on, so Tuesdates are our intentional date night. We do the same thing every Tuesday, go to a coffee shop, Ryan gets coffee and I'll get gelato. It's sweet, I'm falling more in love with him.
I just discovered that I have a love for J. Crew. Shopping can be very difficult because I am so petite, but we stopped at a J. Crew outlet and it so was nice to find clothes that fit! I feel like I've been missing out all my life! This month I also bought a marble slab for…. $30!!!! A kitchen store near us was going out of business and everything was 50% off and then I talked the sales lady down even more because the slab had a few scuff marks. The worst part of the whole deal was that I had to manage to carry it by myself to my car, talk about sore muscles!
One last thing, if you like bible verses on pretty pictures, I LOVE this woman's work!
—
See our previous out of the kitchen posts.