Out of the Kitchen June 2020
We're back with another out of the kitchen post – here's what we've been up to for the month of June!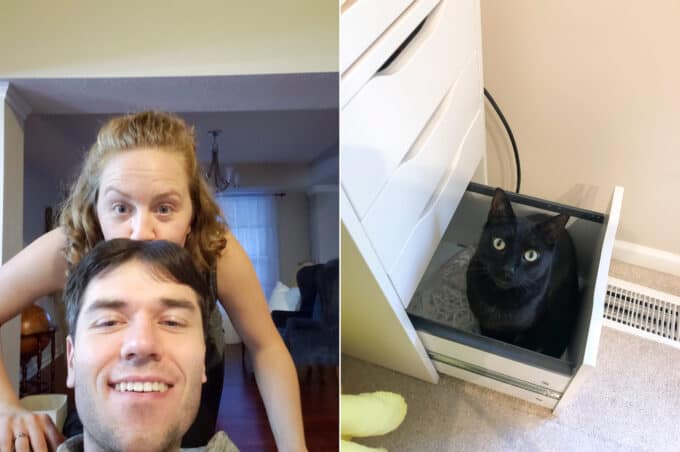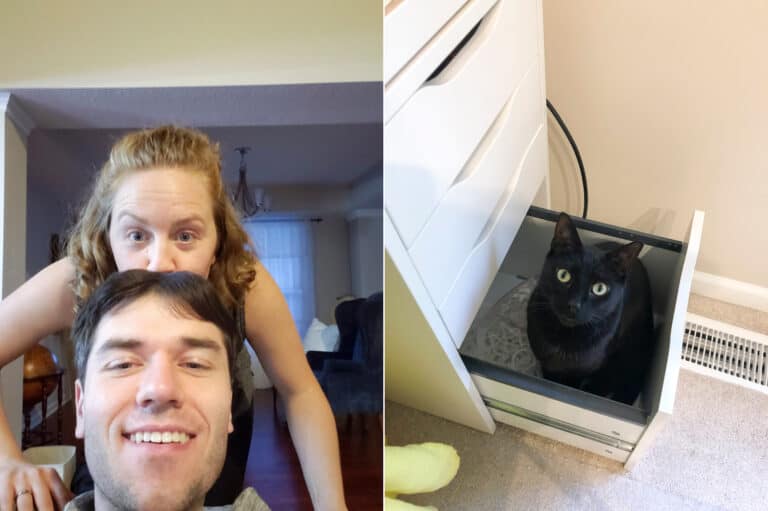 Proof that we're spending too much time at home: We mustache you a question ?? and here's a cute photo of Salsa sitting in a drawer of my desk in my office.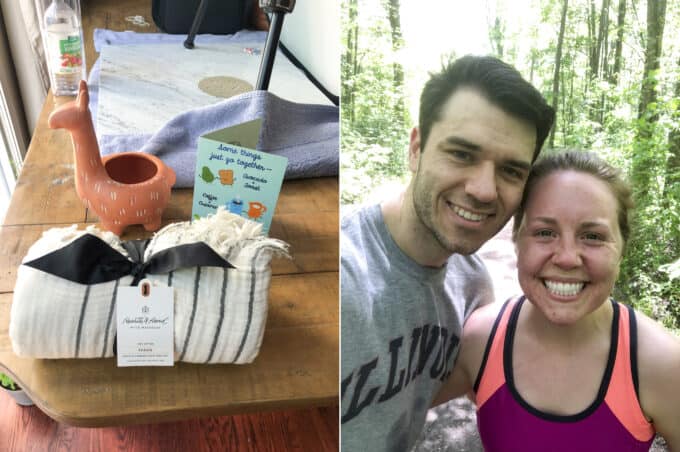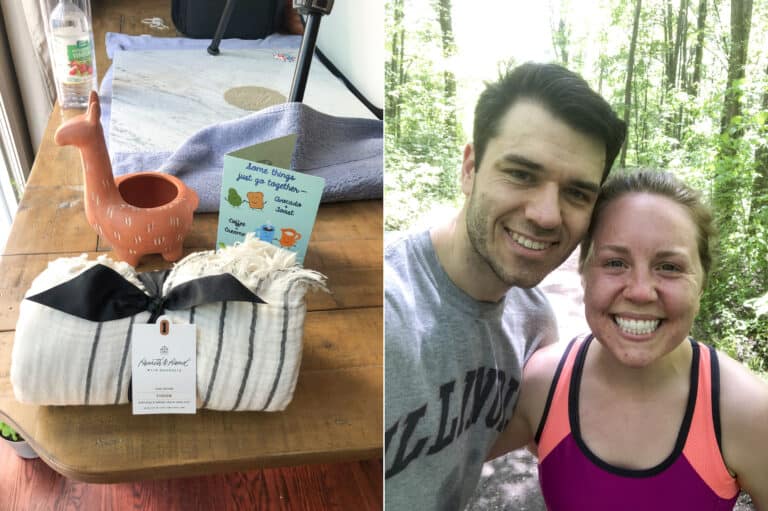 We celebrated our 8 year anniversary on June 2nd! For the last few years Ryan's been following the anniversary gifts by year tradition and this year was pottery and linen, so he gave me a cute lama planter and a linen throw. I wrote Ryan a thoughtful card and got him coffee – he runs on coffee. We also celebrated with a mid-day run through a local forest and Starbucks!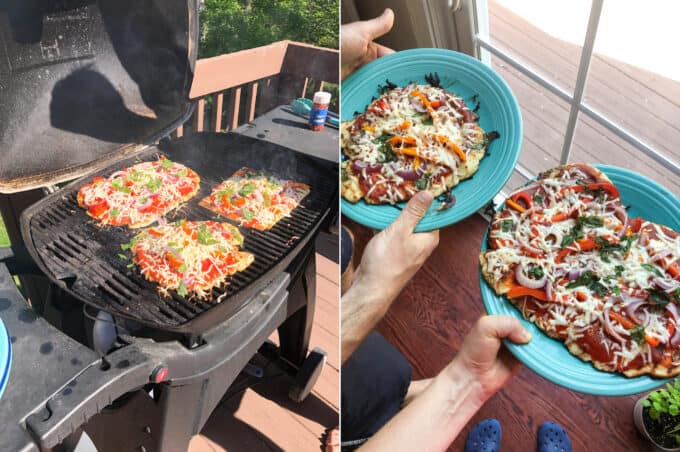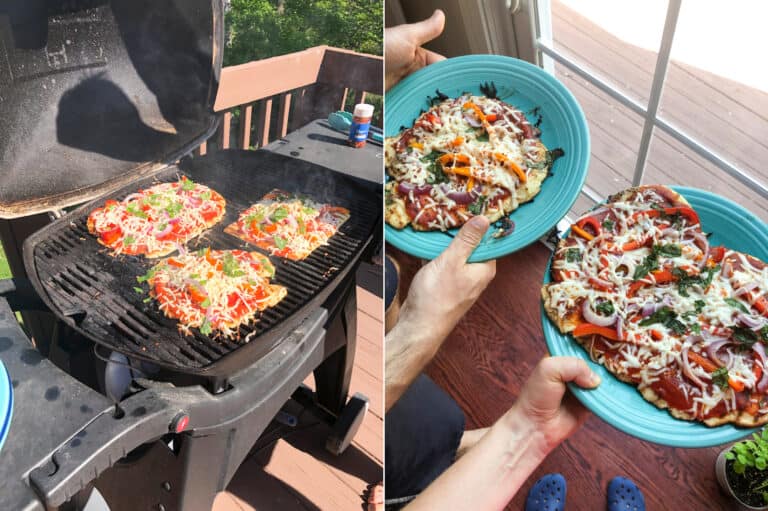 For our anniversary dinner we made grilled pizza and discovered that we love grilled pizza! We've made it 3 times already. Ryan's growing fresh basil and that's been so good on the pizza.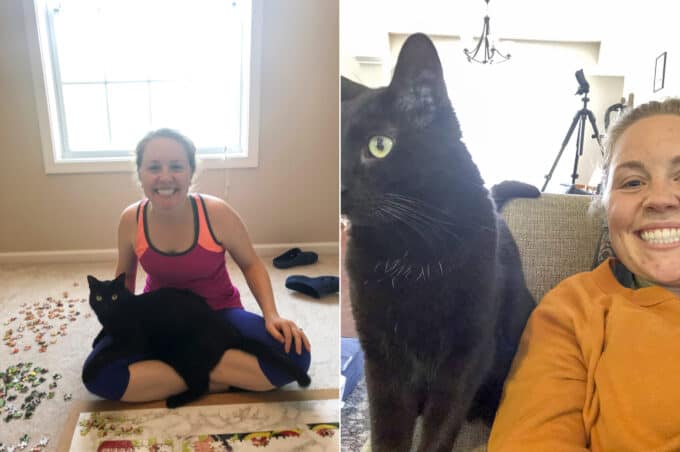 Even though Salsa doesn't love other people, he surely loves me!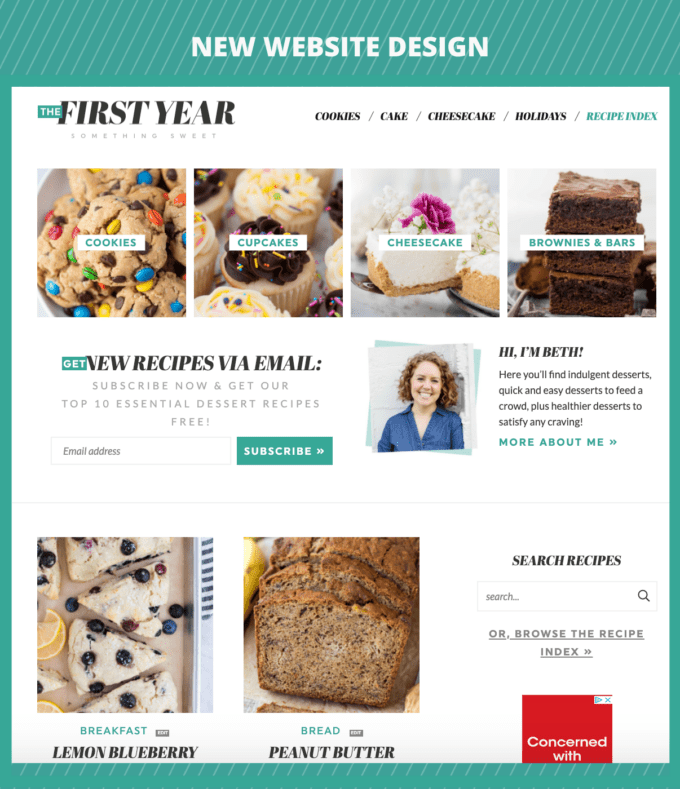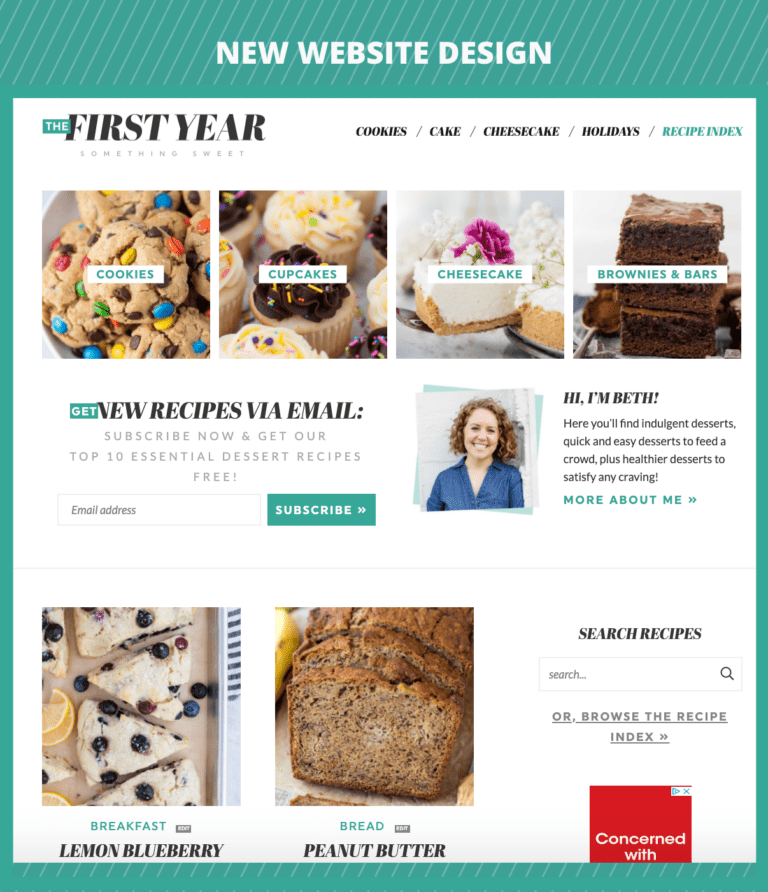 My website got a redesign in June! I love the new modern, clean feel. I had my previous design for 5 years and it was time for an update. This design had been in the works for a few months and I love how it turned out.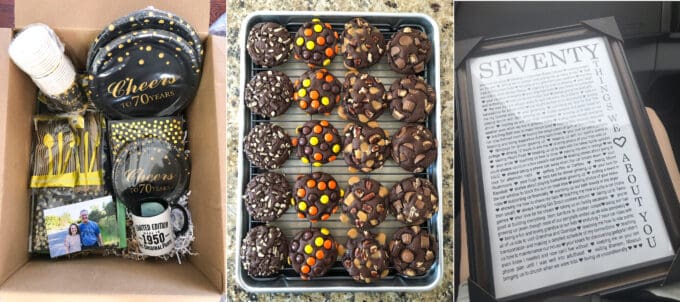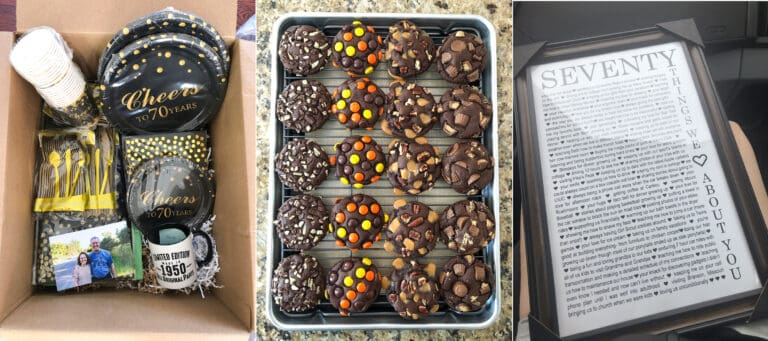 Living in a different state than family is difficult, especially when celebrating big milestones. My dad turned 70 this month, and even though I wasn't able to be there in person to celebrate I sent a birthday box with "cheers to 70 years" themed plates, napkins, cups, and photo props. I also sent him 4 different types of cookies! My siblings and I compiled a list of 70 things we love about him and had it framed too!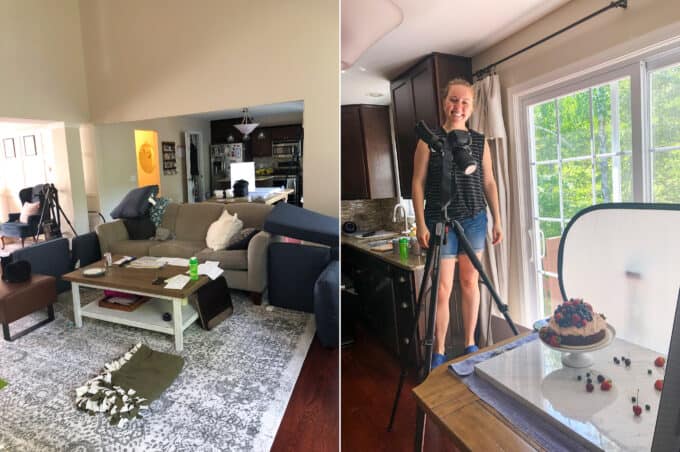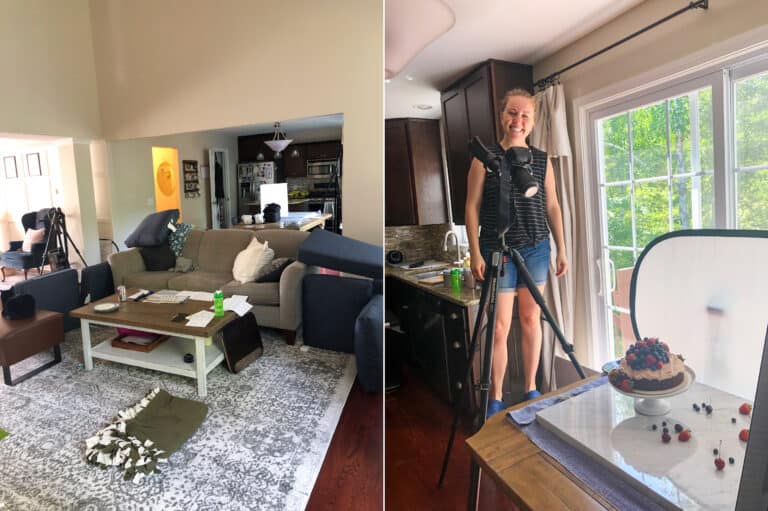 We started the process of looking for a sectional for our living room! It will be nice to have more sitting space. I'm a visual person so it was helpful to map out the dimensions of the new couch using our outdoor cushions. We ended up doing a build your own sectional and I'm excited to see it when it arrives. The second photo – a perk of Ryan working from home is that he's able to capture some behind the scenes shots of me working. It's fun to share those moments on instagram and show everyone how it all comes together.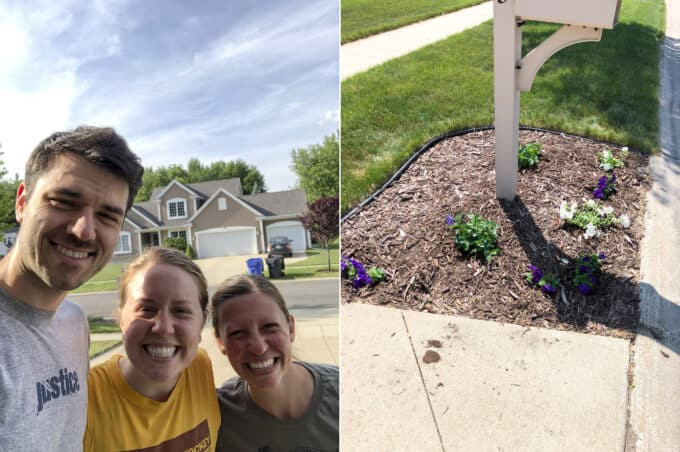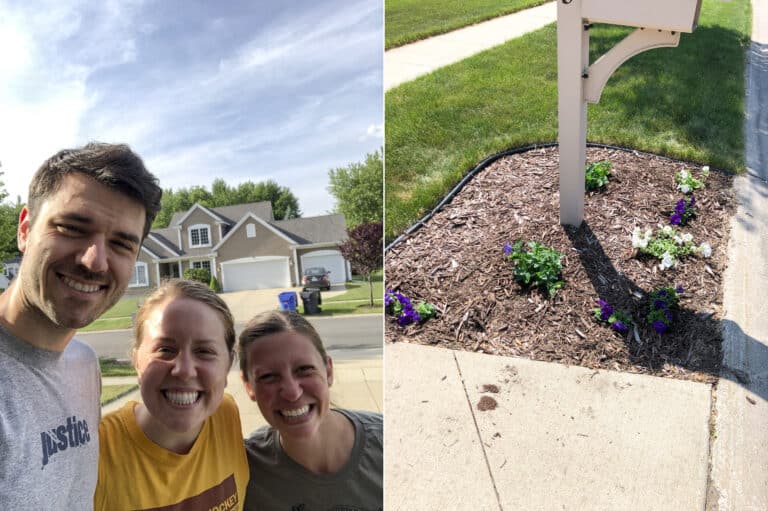 Our friend Bethany, Ryan and I went and helped out a house that was affected by the flooding. It's been fun to be able to serve alongside both of them to help our community with flood recovery. The second photo – Ryan's been itching to plant flowers and shrubs this year. We haven't gotten that far, but we did plant some flowers by the mailbox. When we moved in 3 years ago, we had to tear out most of the existing shrubbery because it was extremely over grown and weedy. We're slowly adding plants back in.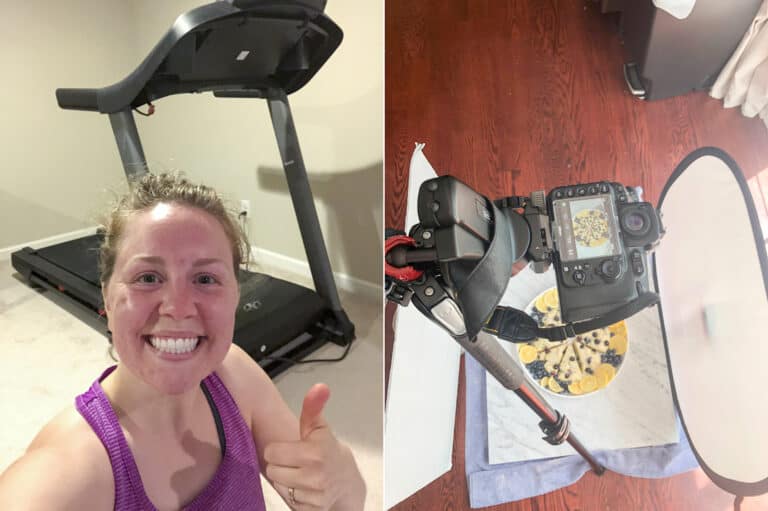 We bought a used treadmill and I love it! There was a little bit of a struggle to fit it inside our small SUV and we did have to drive back to our house with the hatchback up, but we made it! We've definitely missed our routine of going to the gym, but both Ryan and I have gotten back into running. Ryan is actually training for a half marathon! ?‍♂️ The second photo – a behind the scenes photo of these gorgeous lemon blueberry scones. I could eat these on repeat all summer long.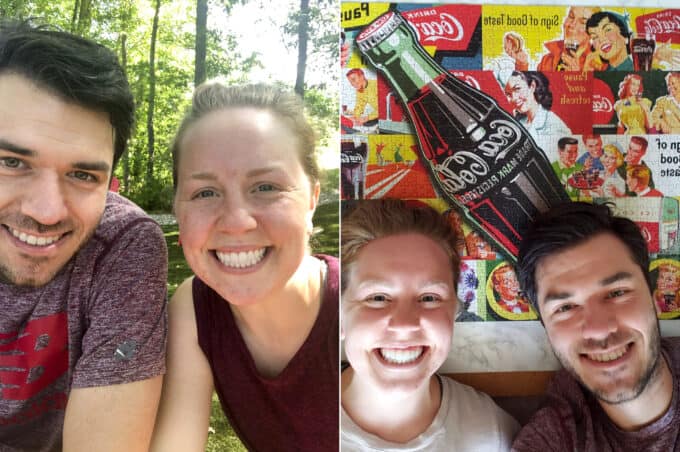 We ended the month with an ice cream date to celebrate 2 milestones. Ryan ran 10 miles and I hit 1 million page views last month! We also finished another puzzle and took our classic photo in front of the puzzle.
---