Out of the Kitchen June 2018
WE'RE BACK WITH ANOTHER OUT OF THE KITCHEN POST – HERE'S WHAT WE'VE BEEN UP TO FOR THE MONTH OF JUNE!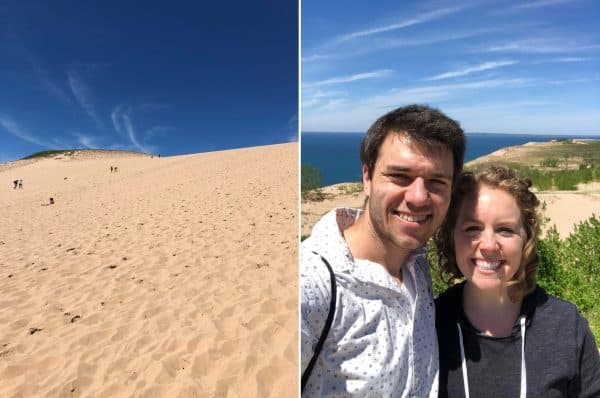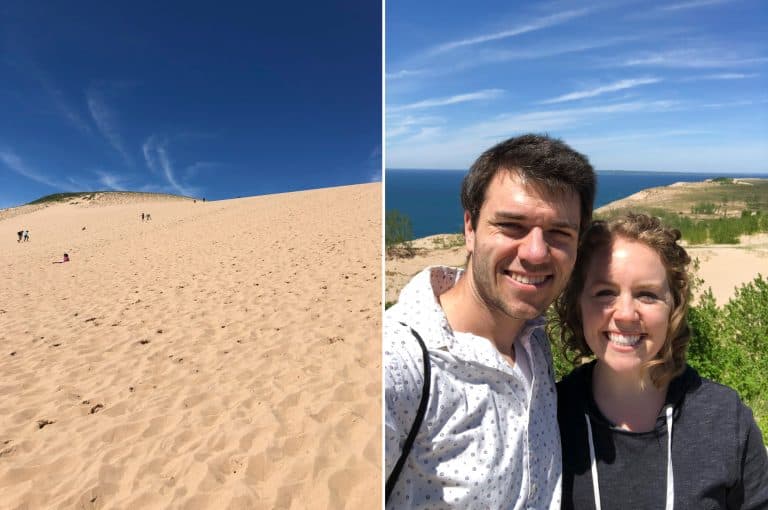 We celebrated our 6 year anniversary on June 2 by exploring Traverse City! It was our first time going there together so we did the usual tourist-y things. The highlight of the trip was climbing the Sleeping Bear Dunes! Parts of the dunes looked like we could have been in Egypt because there is so much sand.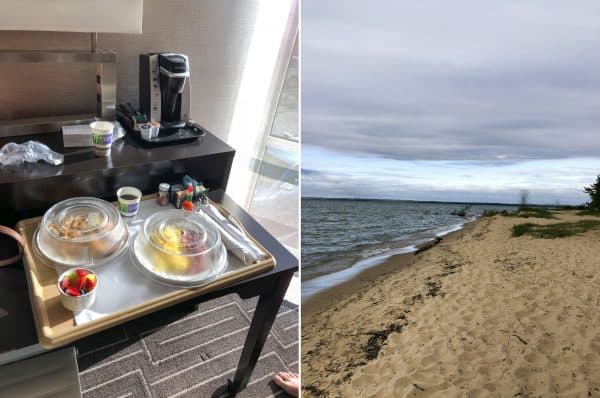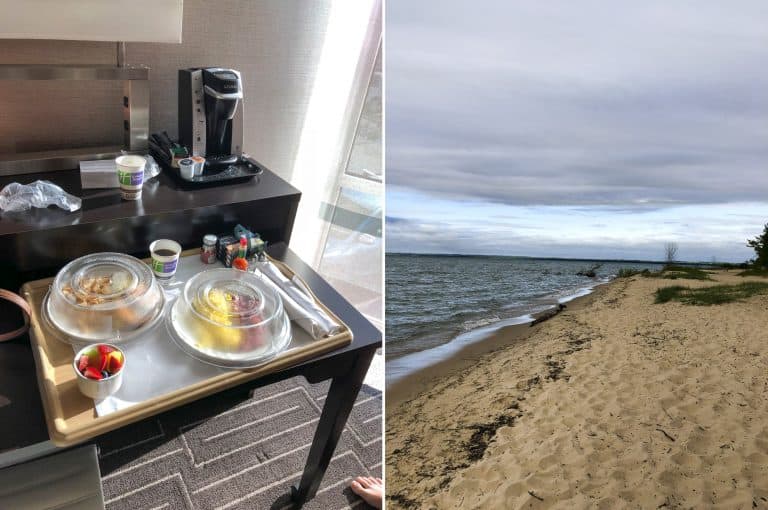 And this is a big deal – on our trip we ordered room service for the first time ever!! We also drove up the old mission peninsula and got to see all the beautiful wineries!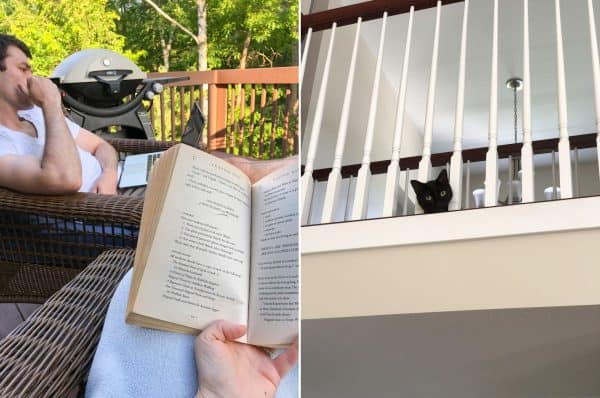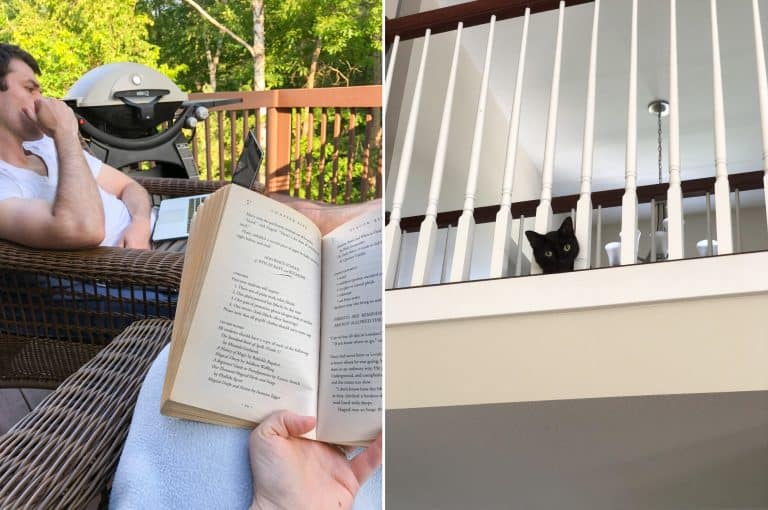 We took advantage of a nice evening and sat on the deck – I'm starting the Harry Potter series again! The second photo – I don't know why Salsa likes to stick his head through the railing. His head barely fits.. but he must like to keep an eye on us from the cat walk.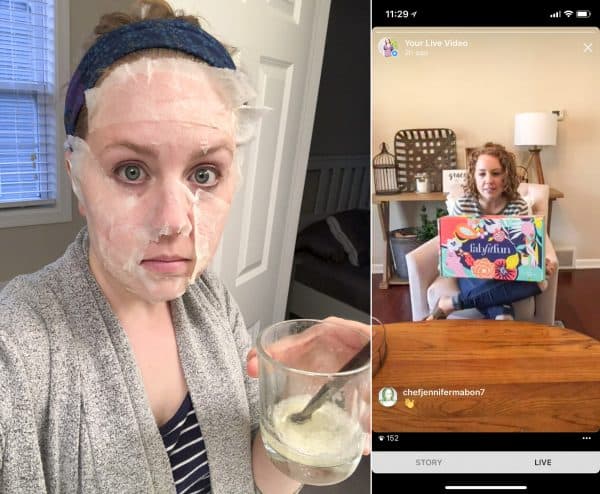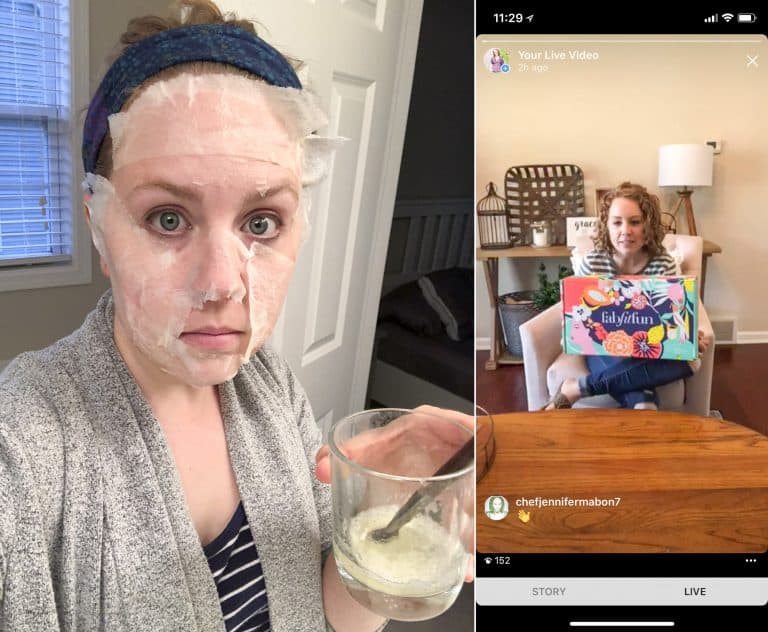 I did a DIY egg white face mask and shared that on Instagram. Verdict? I didn't see any difference, but it was fun to try. The second photo, I did my first facebook and instagram live (at the same time) with the help of my two friends, Steph & Robin! I shared what I got in my FabFitFun box, I really like the eye shadow palette and the eye liner!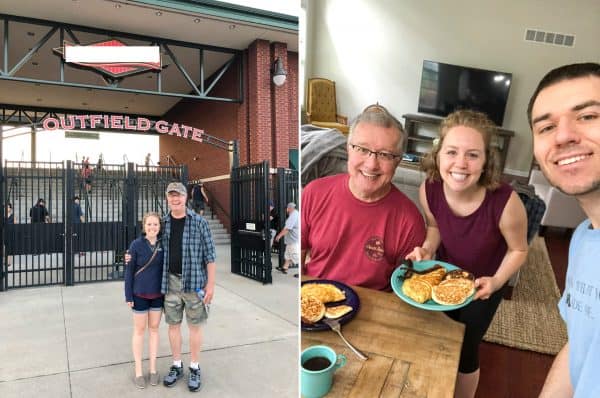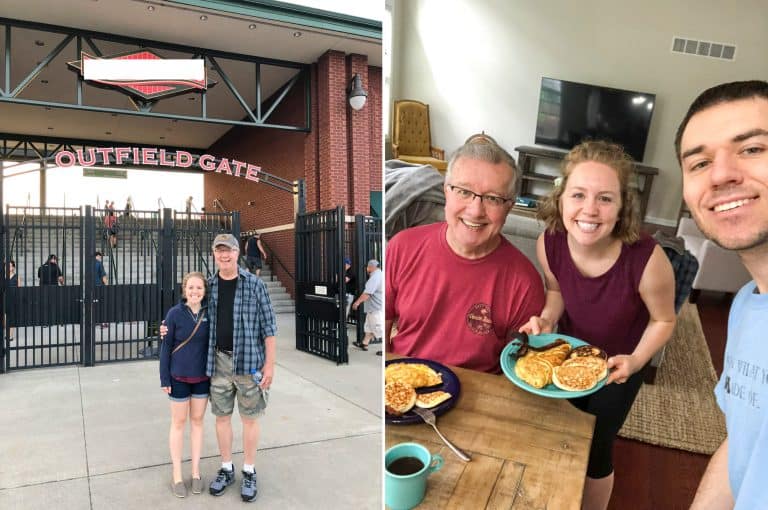 My dad spent a weekend with us! It was really fun and we were able to go to a baseball game, had a big pancake breakfast, went bike riding, and got ice cream just a few times!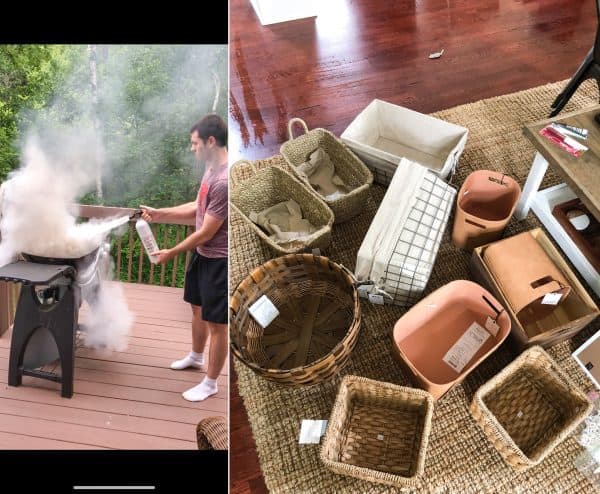 We had our first grill grease fire! It was scary at the time, so thankful for fire extinguishers. And friends, remember to change your drip pans, and don't turn the grill on high and walk away for 15 minutes  ???? The second photo – I've been on the great basket hunt! I needed baskets to fit on the shelves of the secret project I've been working on. After buying a set of baskets that didn't work, I decided that I would just bring all of them home and returns the ones I didn't like/didn't fit. Turns out, I actually ended up retuning every single basket you see in that picture, LOL. BUT I did eventually find baskets that fit!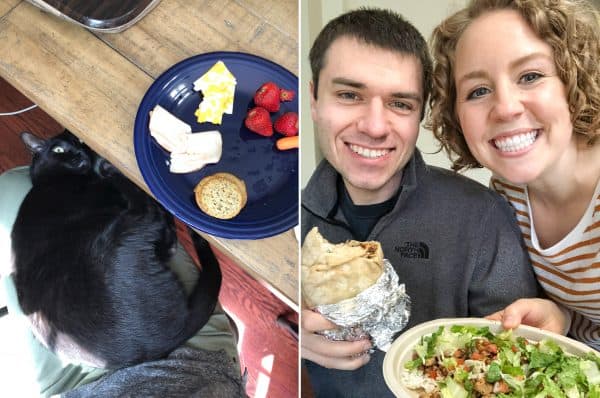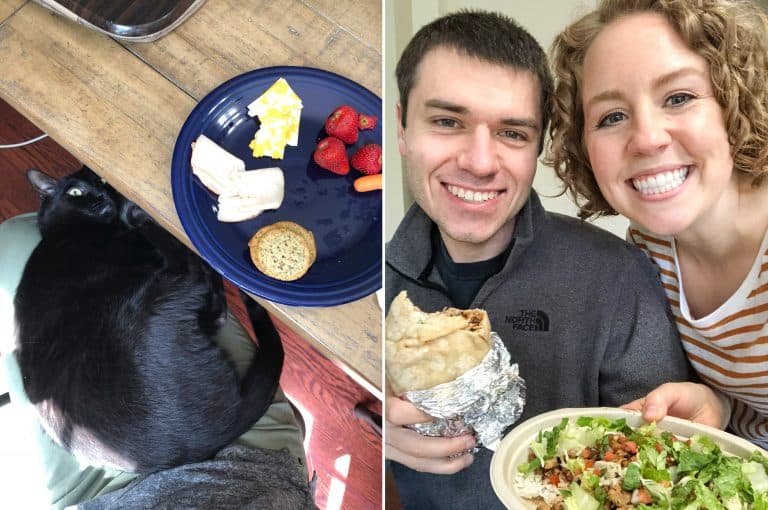 Salsa sat on my lap during lunch one day last week. Very rare. Of course there were a few scratch and bite marks afterwards. The second photo – it's a big deal when we get chipotle now because we have to drive 30 minutes to get it! But worth it ????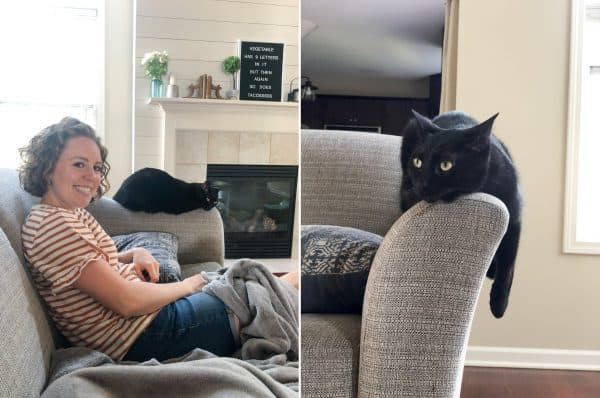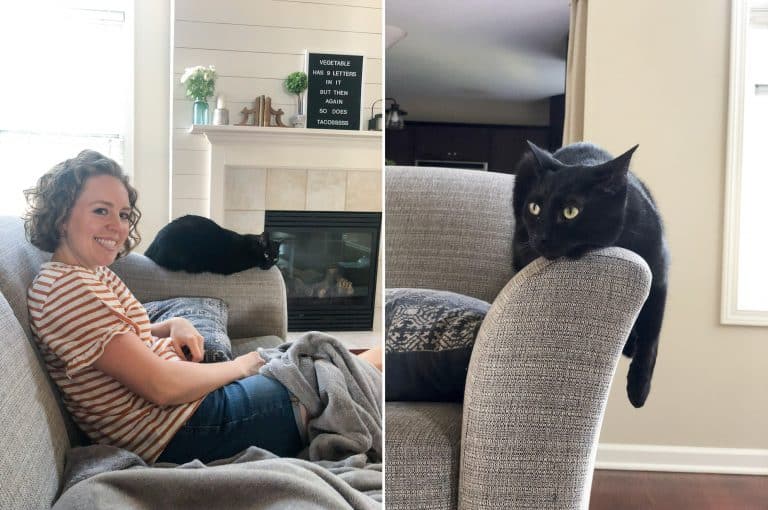 Salsa's been more attached to me lately. But it was strange to see him get cozy on the arm of the couch.. he's never done that! He even sleeps in my office during the day if I'm working in there.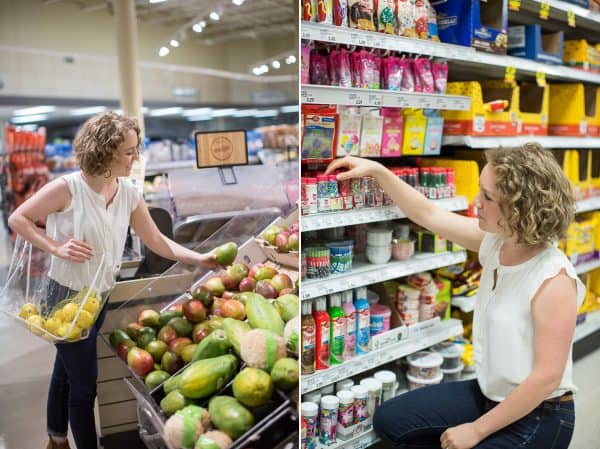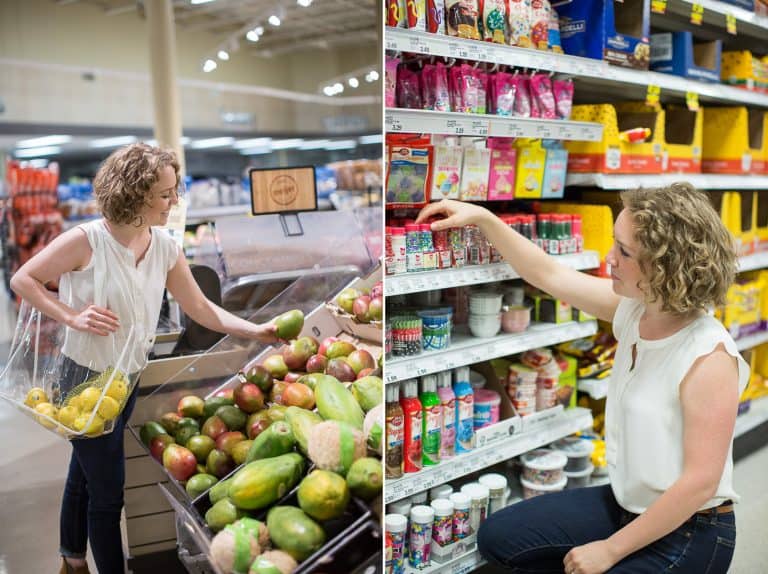 Miranda (a friend and photographer) and I did a late night grocery store photo shoot! We purposely went to the grocery store around 9:30pm so it wouldn't be as crowded, and just like we hoped, we didn't get too many awkward stares! I'll be sharing a post related to the photos soon.
——
See our previous out of the kitchen posts.