Out of the Kitchen July 2016
WE'RE BACK WITH ANOTHER OUT OF THE KITCHEN POST – HERE'S WHAT WE'VE BEEN UP TO FOR THE MONTH OF JULY!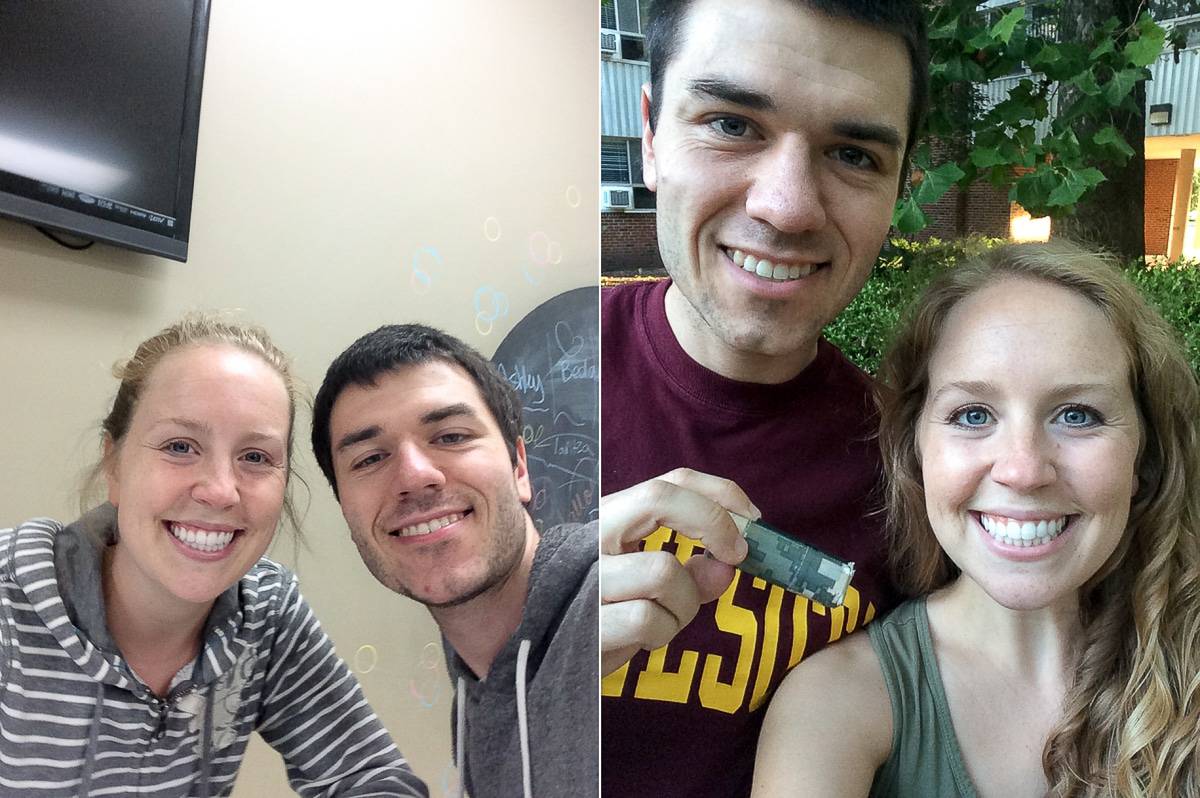 July started out with a few fun dates! The first photo is from a fro-y0 and card playing date. I must have been sprinkled with lucky dust because I won every game we played from War to Crazy Eights. I think Ryan was surprised by my mad card skills! The second photo – we went geocaching! We were able to locate all of the caches that we set out to find. It's a lot of fun because there are caches everywhere and you wouldn't know it unless you're looking for them.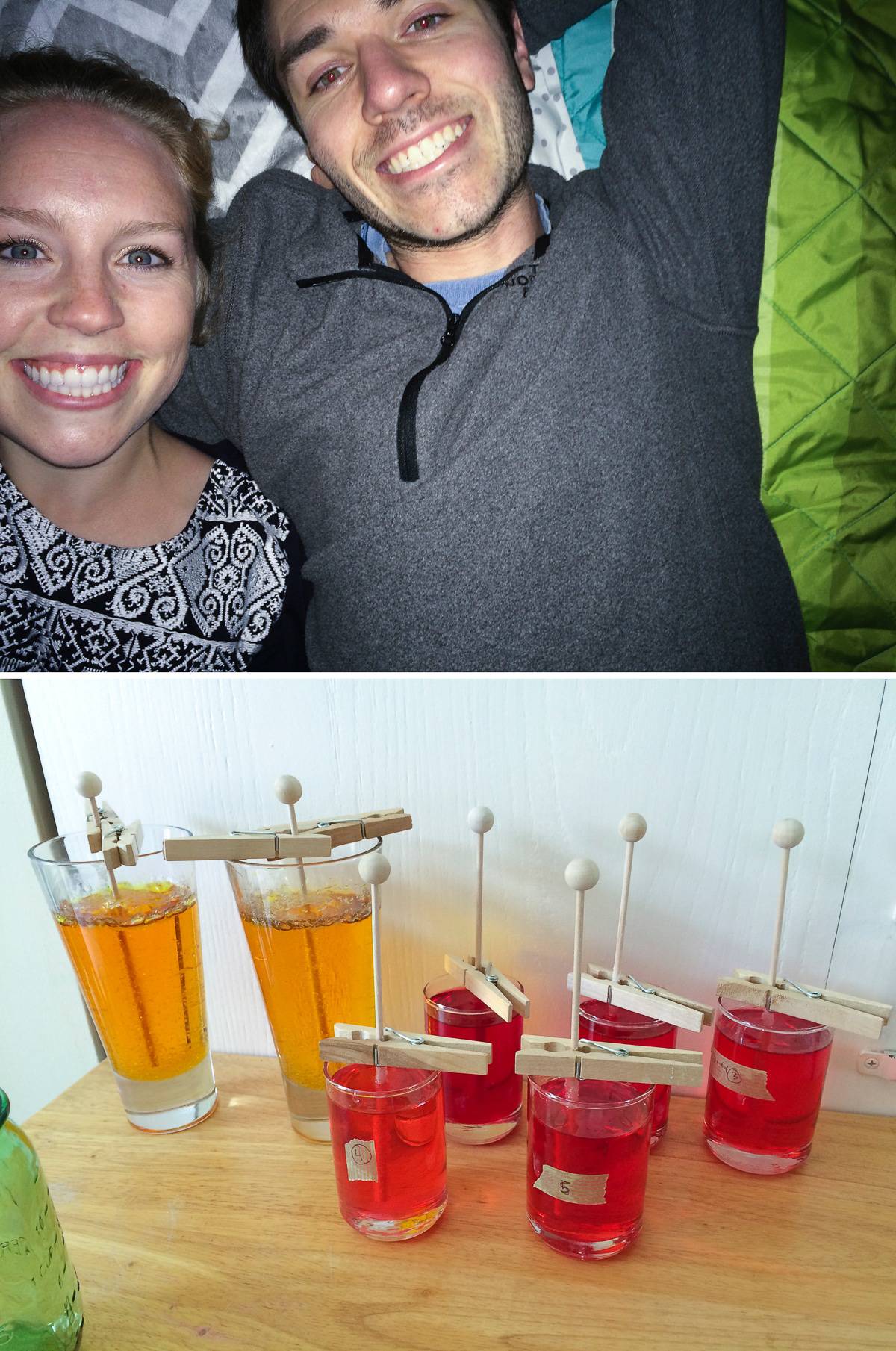 The top photo is from 4th of July fireworks. I managed to stay bug-bite free but Ryan was eaten! During the day we got a chance to hang out with friends that we don't see often, they met Salsa and we went out for pizza. I always love the 4th of July! The bottom photo – Ryan and I are conducting a rock candy science experiment. It's been like 4-6 weeks in the making. We're trying to figure out the best way to make homemade rock candy flavoring it with kool-aid. Eventually I'll be sharing the ultimate guide to making homemade rock candy!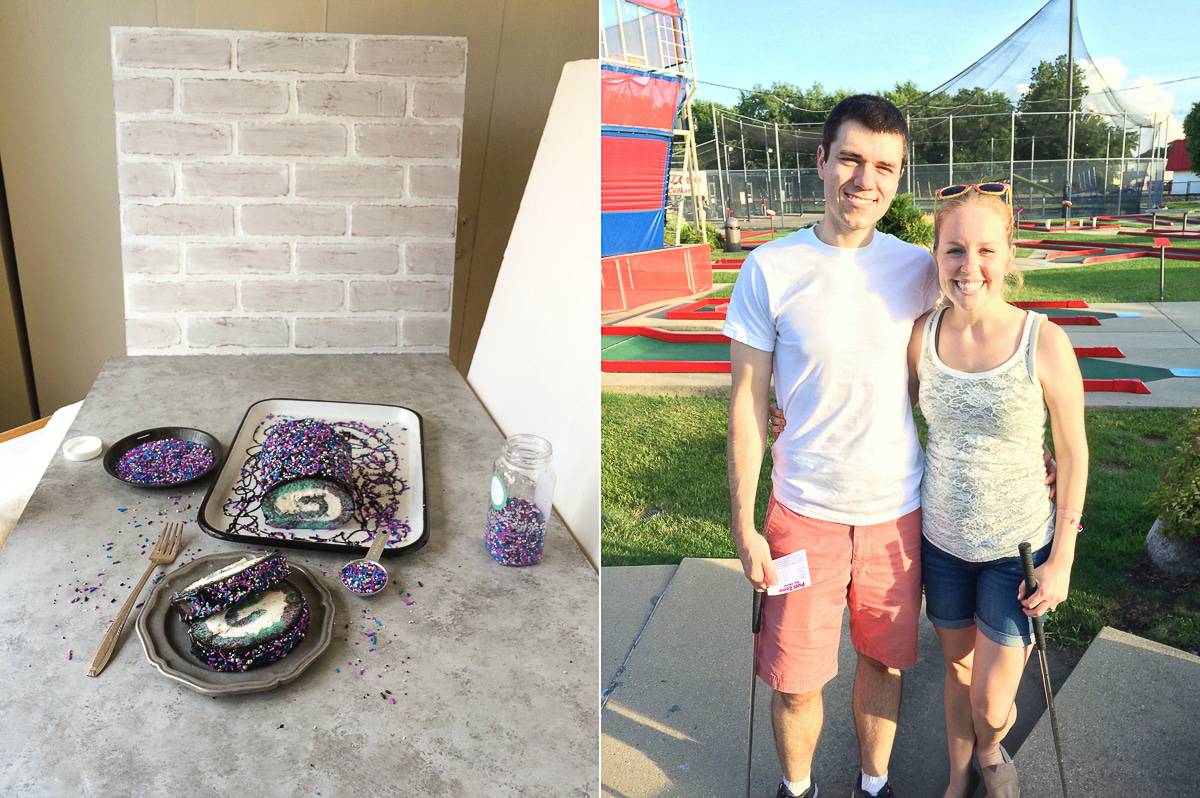 If you missed the recipe for this GALAXY cake roll, it's a must see! We'll show you how to make a no fuss cake roll plus this one is topped with lots of sprinkles and black chocolate ganache! The second photo – doing a little birthday mini golf! 27 is getting easier to swallow.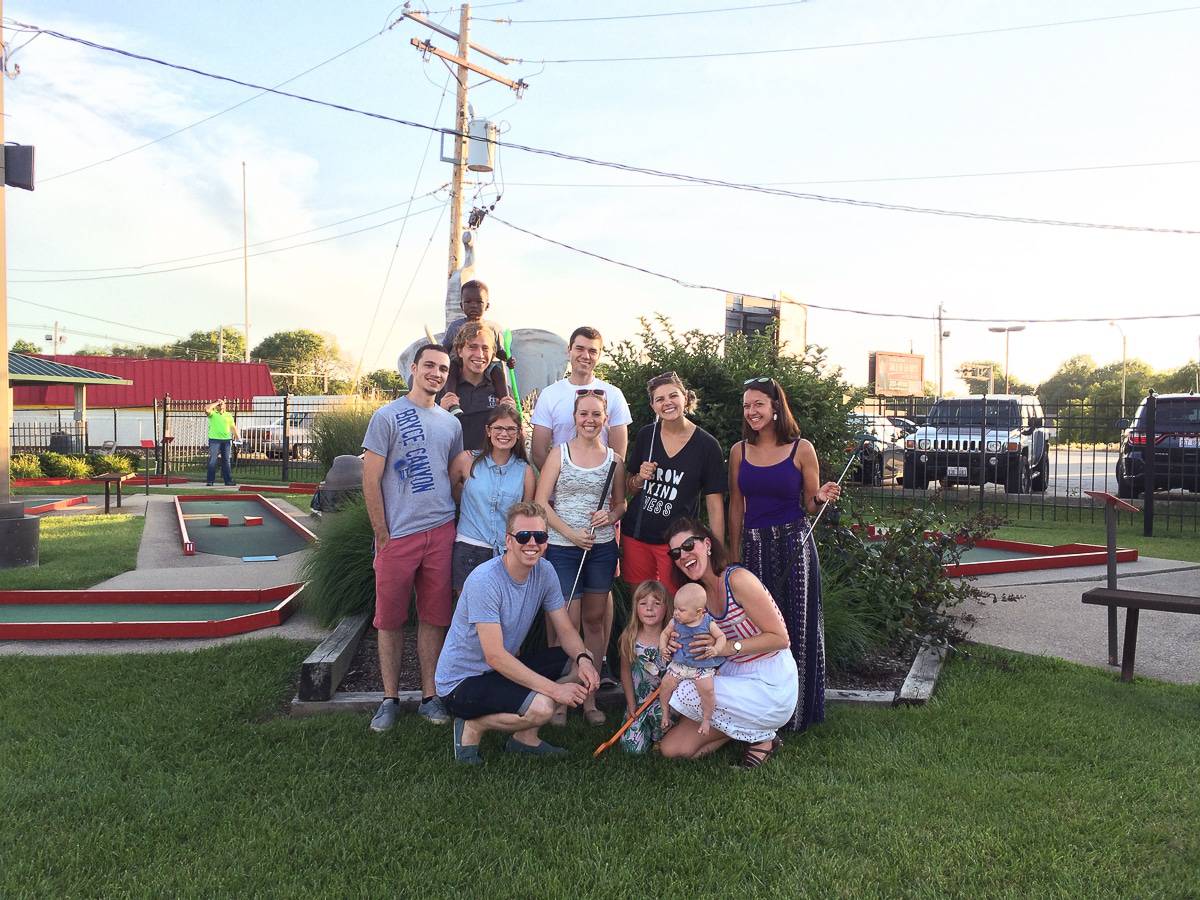 This is our sweet thursday small group! We love doing life with these people – thanks everyone for celebrating with me!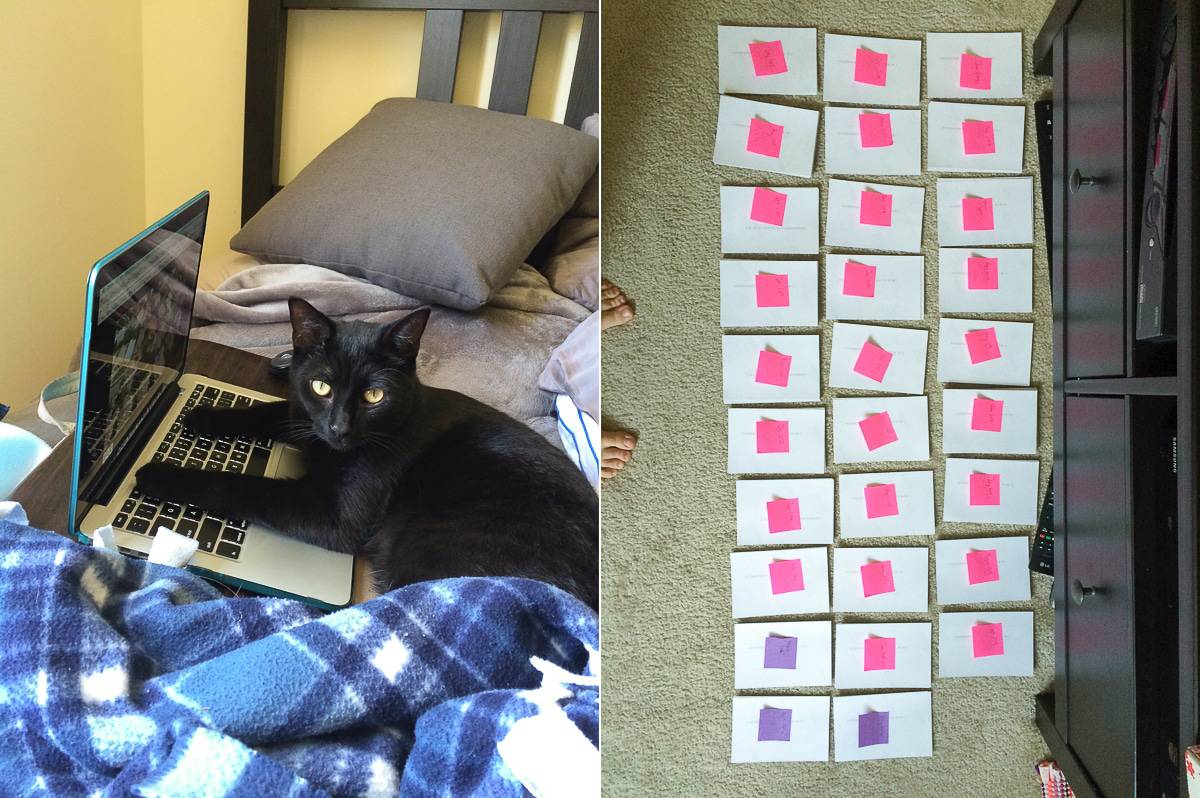 Salsa looks like he has some important work to do.. I can imagine him saying "Don't bother me mom, I'm writing a recipe for cat chow." Love our black cat! The second photo – I'm putting together a scrapbook for the family I nanny for – 4 years worth of photos! My time with them is coming to a close and I'm experiencing #allthefeels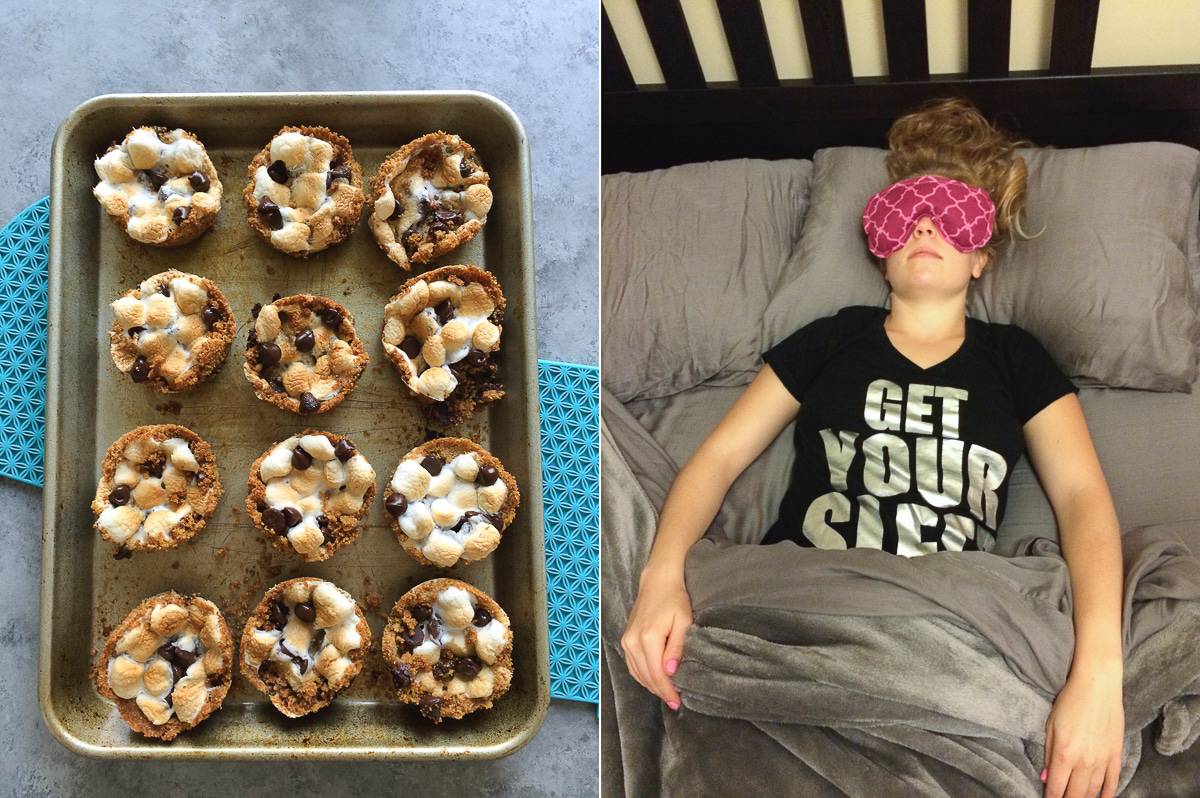 Where are the s'more lovers?! We created a new s'mores cup recipe that's made in the oven! WOOHOO! This means you can make them all year long and they are only 5 ingredients! I brought them to women's bible study and they got great reviews! The second photo – my mom gave me this cute sleep shirt that says 'get your sleep on' and then she sent me neck, back, and eye heat wraps for my birthday so here I am in ultra relaxation mode.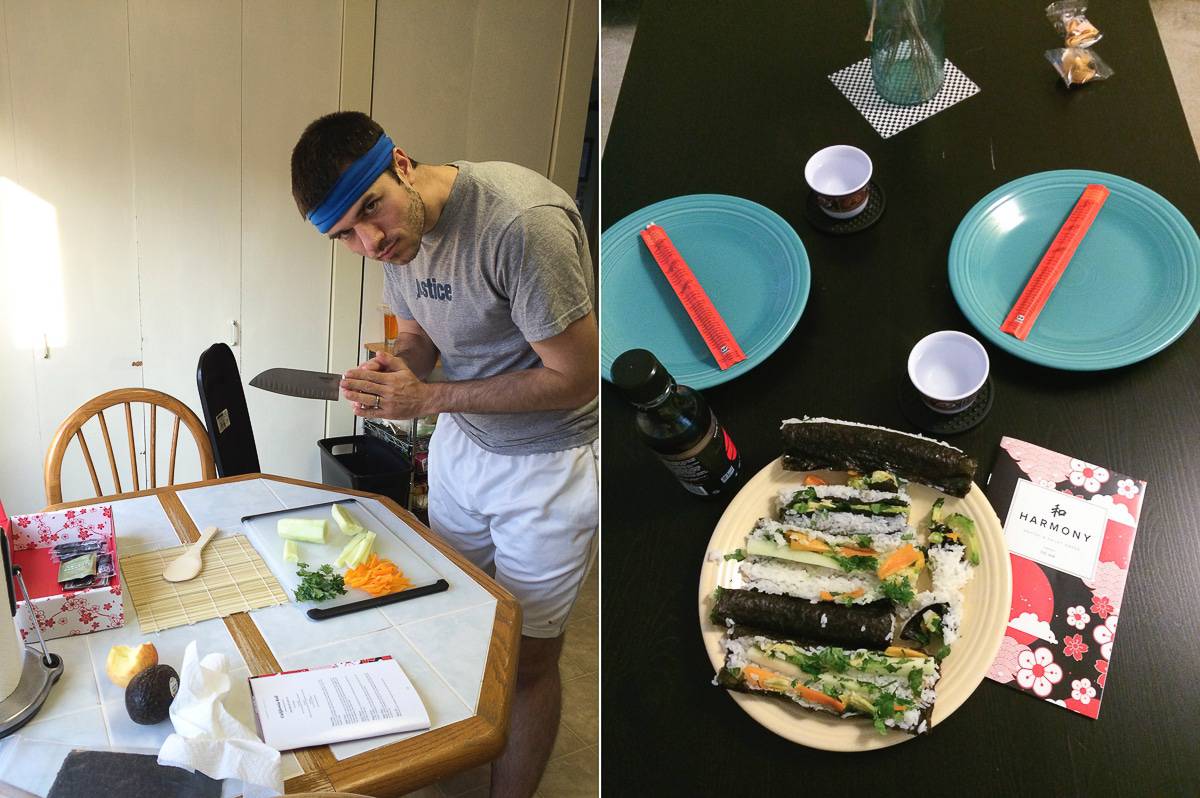 Our Date Box this month was Japan themed! Date Box is a monthly subscription service where they send you a date in a box each month! There were instructions and sushi making supplies. It was really fun to make but it didn't turn out that beautiful looking as you can see from the photo!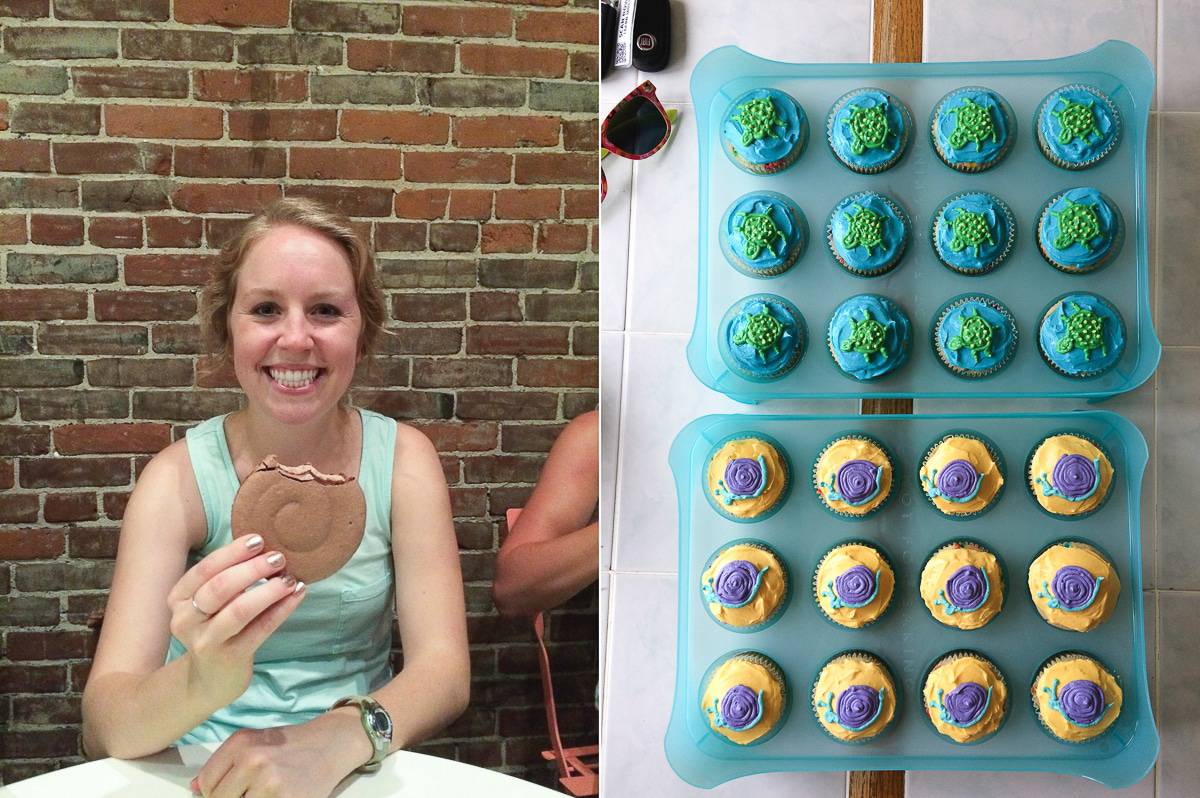 With some girlfriends I discovered a local bakery that makes gluten free macarons that are like the size of my palm! They are AMAZING! Definitely a spot we'll be visiting frequently! The second photo – my sweet friend Lindsay threw a "Worth the Wait" adoption party which featured slow animals, I made some cute turtle and snail cupcakes for the occasion. There will be a post detailing all of the party food!
OPENING UP…
This is a BIG month. I'm closing one chapter and opening another.
I've worked as a nanny for the past 4 years for a sweet family with 2 kids. They are some of my favorite kids and we've had the opportunity to make tons of memories together. They have been a big part of my life and I've been incredibly blessed to be a part of theirs.
We've been through potty training, learning the alphabet, learning how to write and read, preschool, good days and hard days, play dates with our best buds, lots of swimming, playing cars, barbies, play dough, puzzles, power rangers, dancing, singing, plus trips to the library, the pet store, and lots of parks, not to mention tons of games – my favorite being Race to the Treasure or Sorry!
Both of the kiddos will be in school full time so it's a natural transition to closing this chapter, but it's definitely emotional for everyone involved!
With the closing of that chapter I am opening a new one – my new job title is full time food blogger!! It is still a shock to say and I would have never imagined this happening when I started blogging in 2012. The Lord has been carving this path for the past year and He's been putting it on my heart to pursue blogging full time.
I will have more time to dedicate to blogging and creating recipes, but the end desire is still the same – to bring Him glory. I'm not sure what will happen in the next year or how the blog will grow, but I am taking a step in obedience and following His plan.