Out of the Kitchen January 2020
We're back with another out of the kitchen post – here's what we've been up to for the month of January!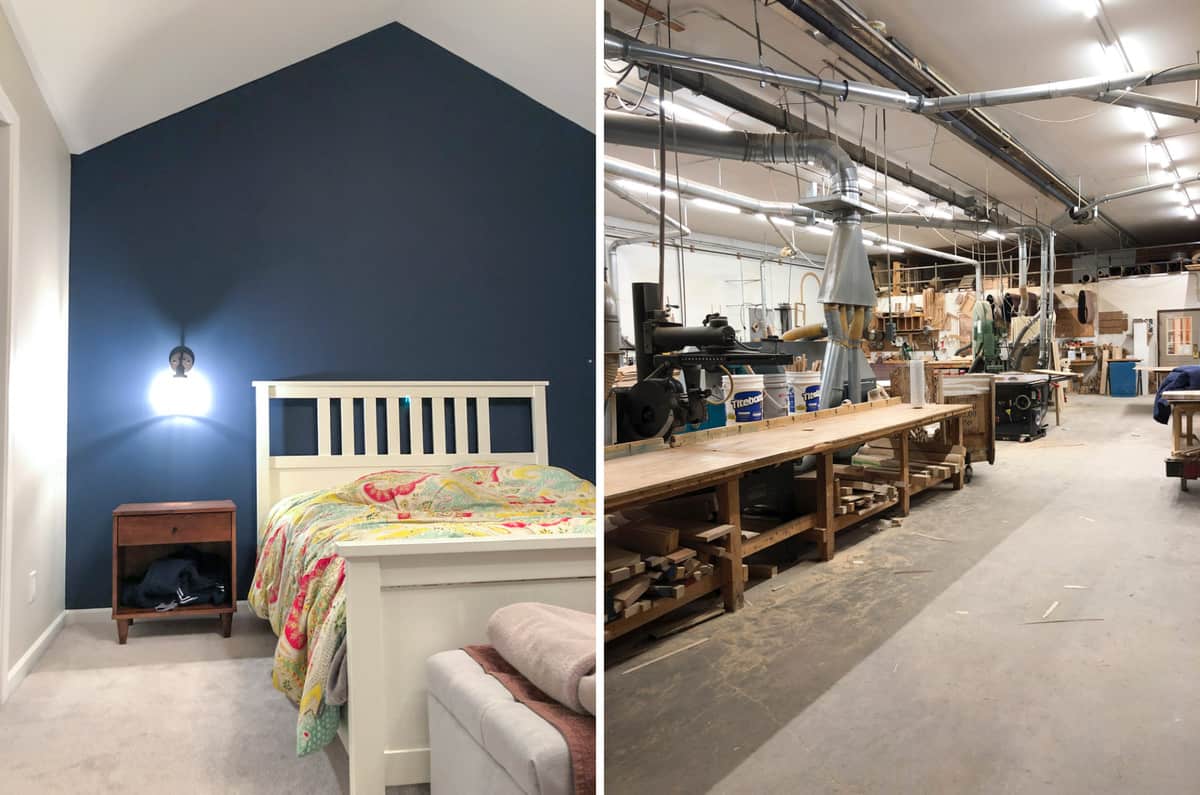 We finally got both wall sconces installed in our bedroom ? A full picture to come once the next step is done, which are the shelves. The second photo, we went to a local lumber yard and picked out wood for the shelves we're installing above the wall sconces. After sanding, staining and clear coating, the shelves are ready to be installed. Hopefully we'll tackle those this weekend.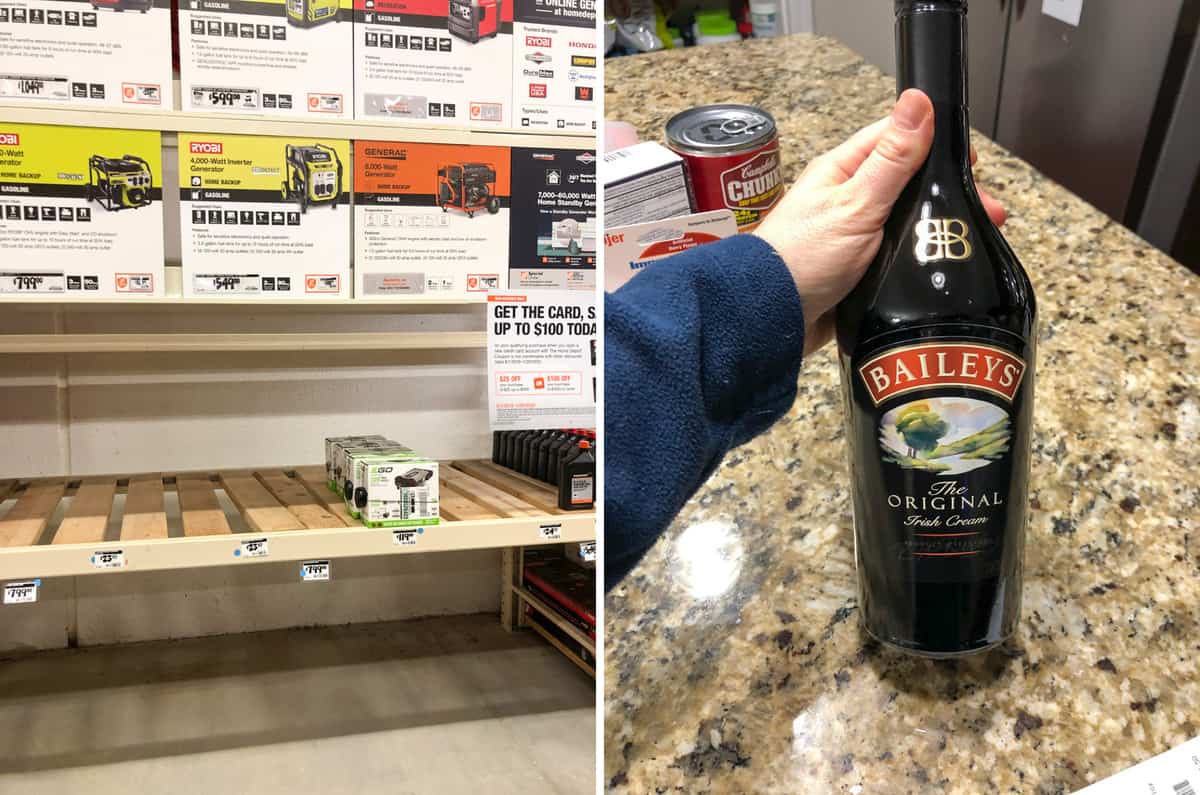 The second weekend in January, our weather station was predicting we were going to get hit with a lot of freezing rain and then 4-8 inches of snow. It's a 50-50 shot that we lose power in our neighborhood so we decided to go and buy a generator on Friday night before the weather hit on Saturday. Home Depot, Lowes, and Walmart were completely sold out of generators. They had the signs advertising which ones they typically carry, but none in stock. After that we decided to stop at the grocery store, along with everyone else in town. It was like the start of an apocalypse, shelves were being emptied and all 20 check out lanes were open. Ryan decided that Bailey's was a necessity ?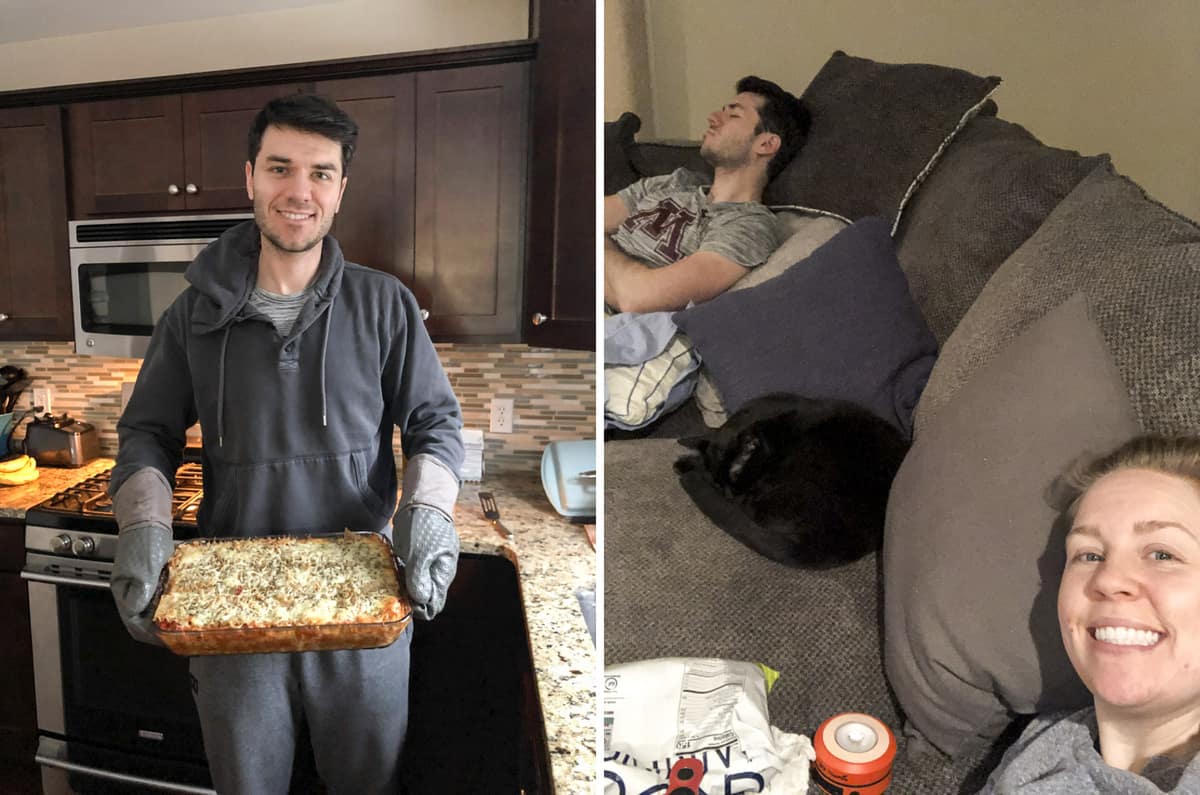 During the same weekend, the weather was pretty bad but we didn't lose power. Ryan made us veggie lasagna which was amazing. The second photo, the rest of the weekend we just hung out and stayed home.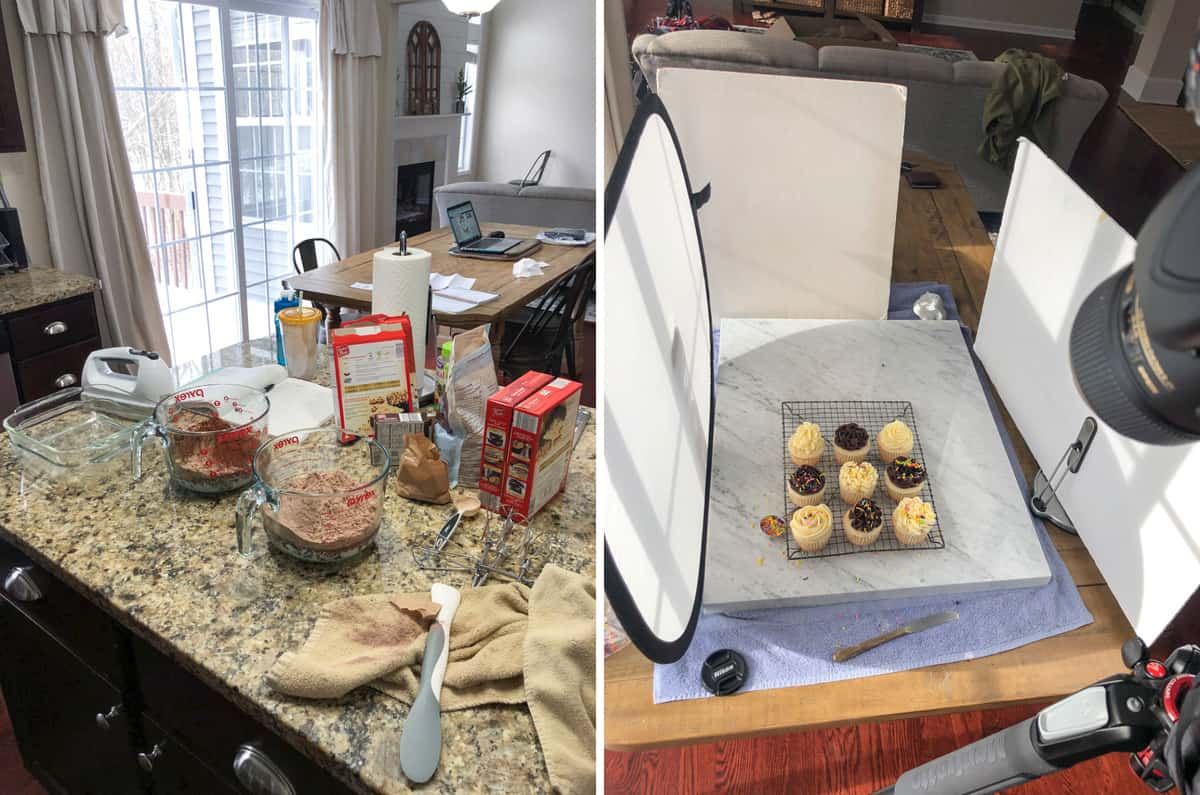 I got back into recipe testing! I tested ways to make a box brownie mix taste better (search for how to make box brownies better on the blog, recipe will be up 2/3/2020.) I also worked on easy white cupcakes from a cake mix which will be on the blog later in February.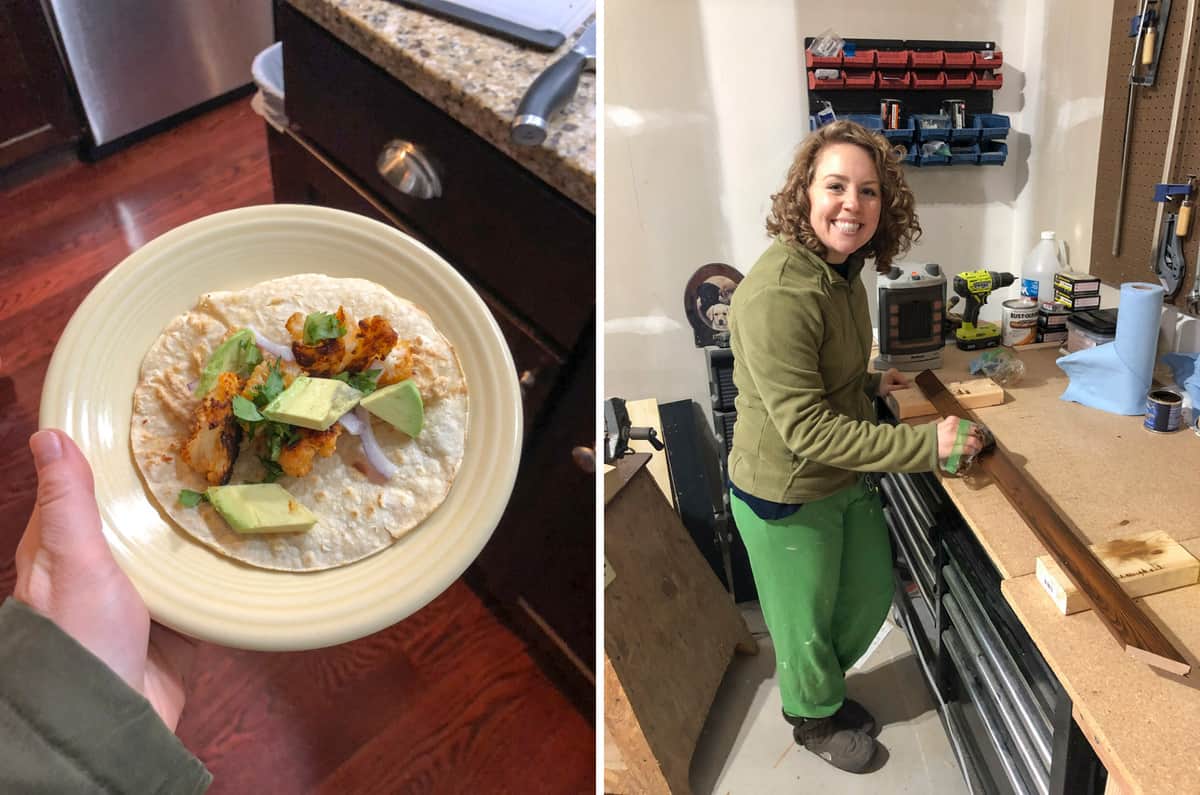 Ryan's the standout chef in this house. I was skeptical about these cauliflower tacos he was making, but they turned out so good. Instead of meat or beans, you roast and season cauliflower and it was ? The second photo, I worked on making a frame for a giant sign I made that will go above our bed. I'll share the finished photo once the shelves and the sign are up!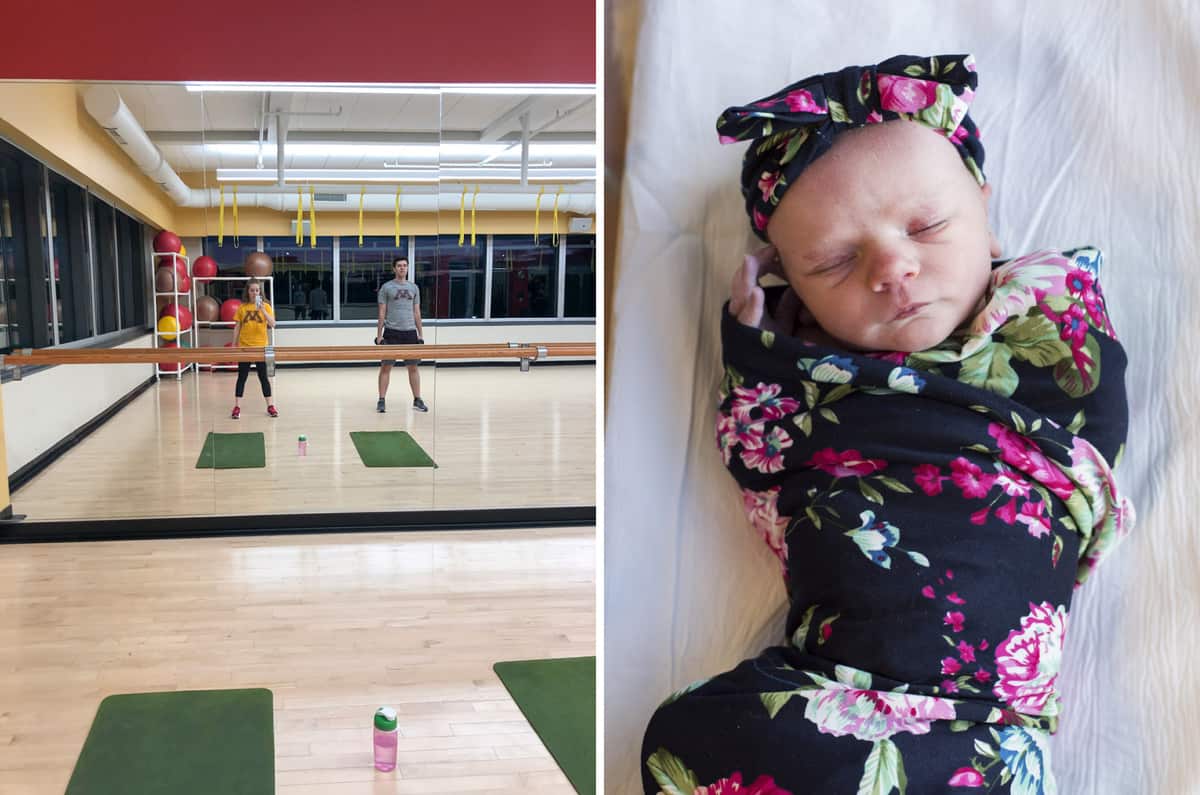 One of our favorite things to do together is to weight lifts, especially when we're matchy matchy ? The second photo, my friend Kirstin had her baby girl in January and I was able to go and take newborn pictures for them at the hospital ?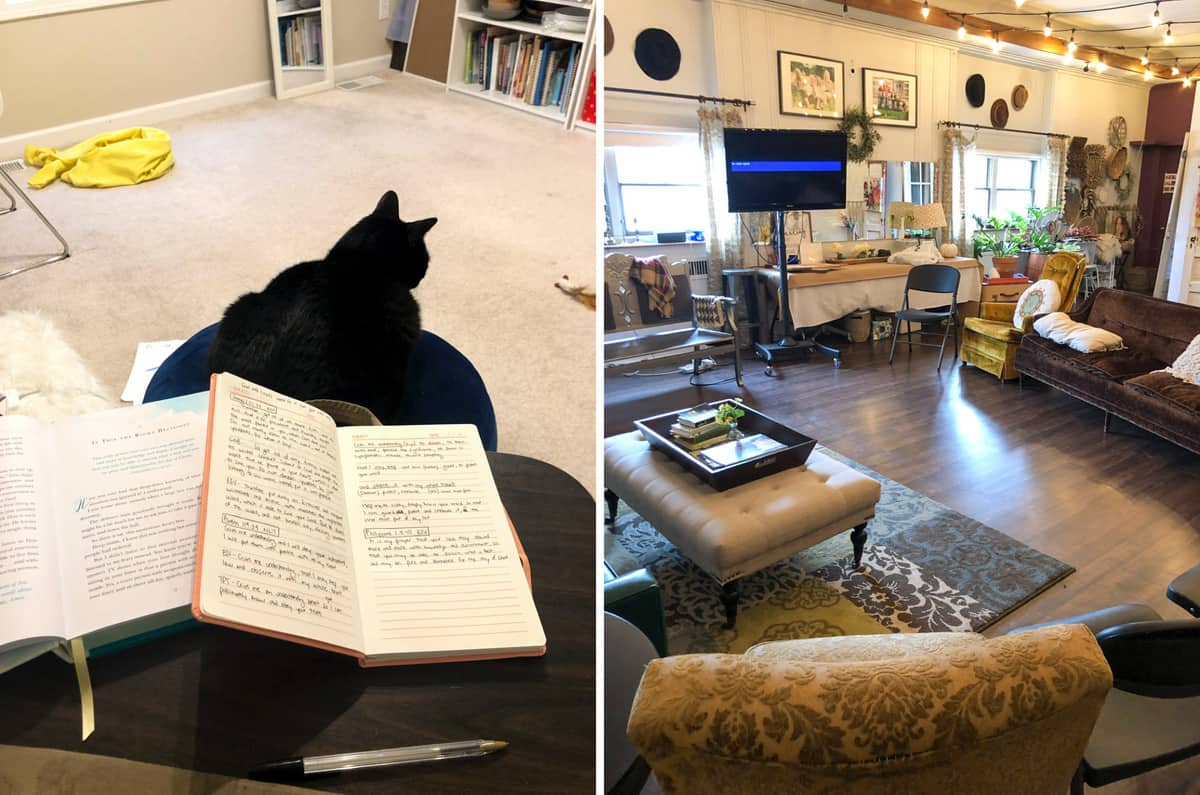 Salsa did a lot of hanging out with me in my office this month, he's actually with me in my office right now as I'm writing this. I also started working through a new devotional called Embraced this month, thanks to my friend's recommendation! The second photo, I had the opportunity to give a talk about all things pinterest to about 20 local women who own their own businesses in my area. It was fun to be able to share my knowledge with them!
——–
SEE MY PREVIOUS OUT OF THE KITCHEN POSTS.