Out of the Kitchen January 2019
We're back with another out of the kitchen post – here's what we've been up to for the month of January!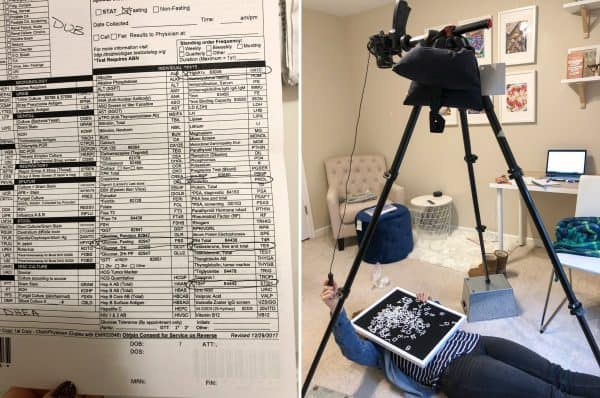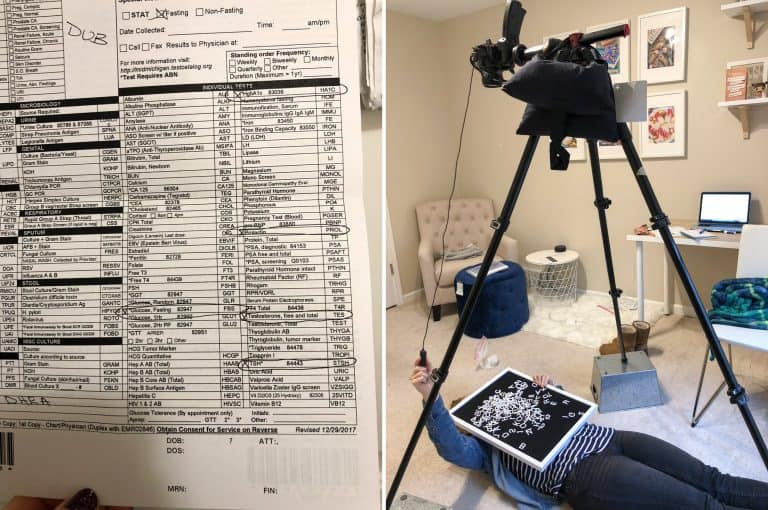 If you're following me on Instagram, you may have heard me share about my recent hormone journey. Going to the doctor was something I had been putting off for months. My menstrual cycles have been off plus I started getting terrible cystic acne. For a while I was just waiting to see if my hormones would normalize, so I kept putting off the appointment. Plus I knew they were going to need to draw blood and I have past experiences of passing out. But I got up the courage, made an appointment for January 2nd and started the process of figuring out what's going on. Tune into my "Hormone Journey" highlight on instagram for more information. The second photo – a behind the scenes of a letterboard shoot. It's very tricky taking these by myself – but the tripod and remote come in handy!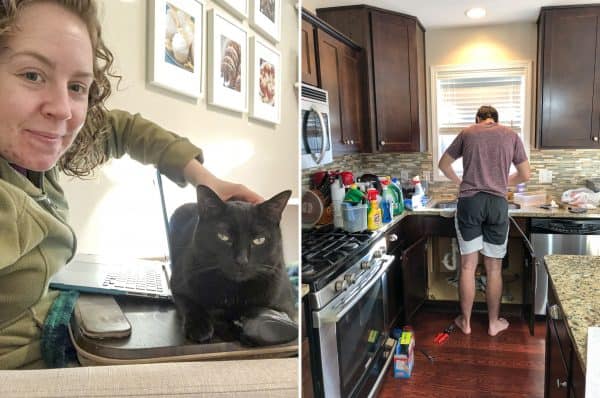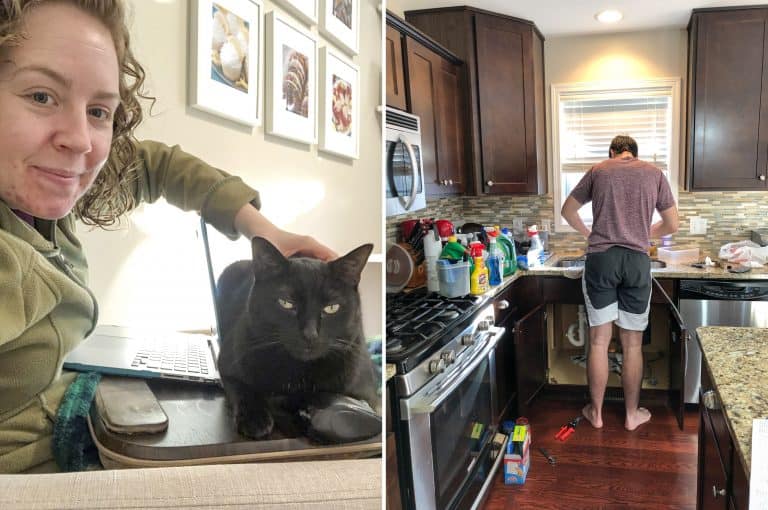 The sweet snuggles of Salsa ???? The second photo – Ryan learned how to replace our kitchen faucet! Our told faucet was putting out black floaties so it feels good to have a new one that's safe to drink from!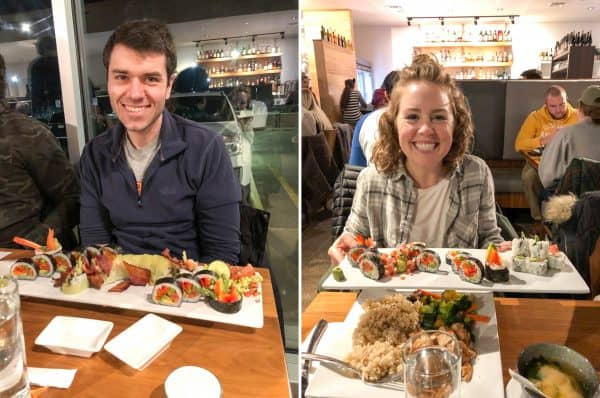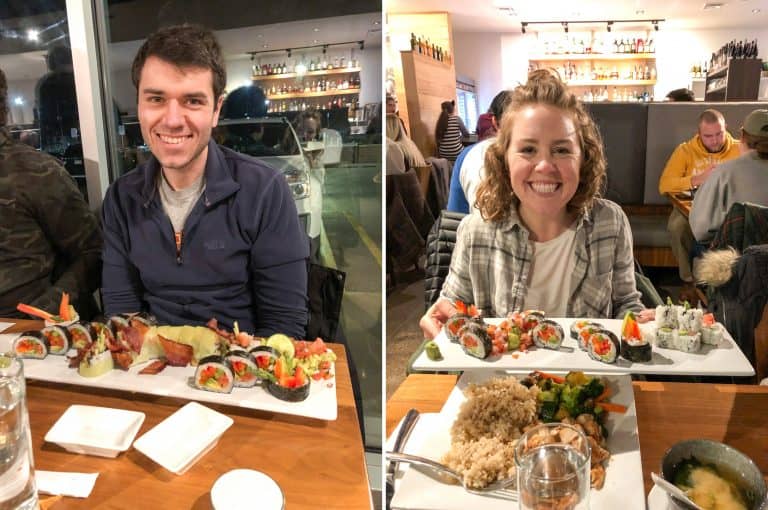 Our friends Steph & Neil invited us to get sushi with them! Steph texted me "Do you guys like sushi?" and I replied "I don't know?!" So we tried it! I preferred the veggie sushi – but this actually inspired us to sign up for a sushi making class while we're on our cruise!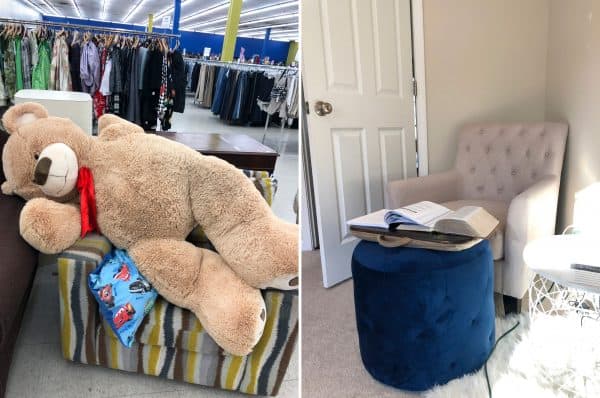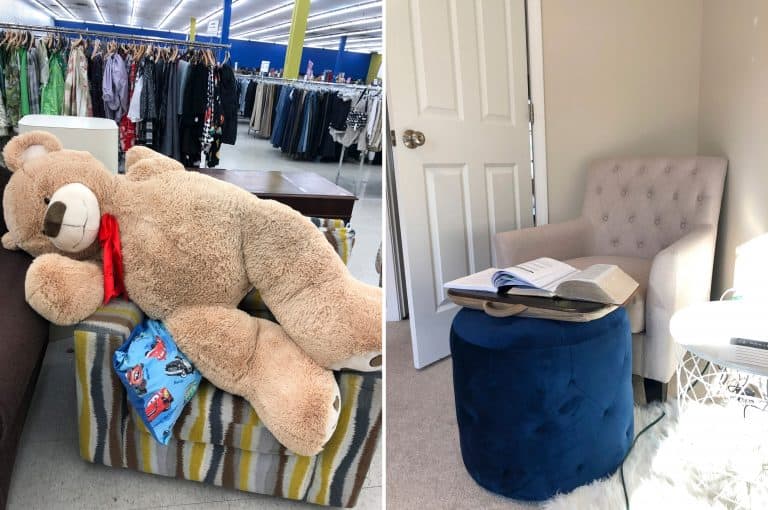 I love going to Goodwill. Sometimes you can find gems, it's all about going at the right time. So which do you think is a gem – this giant bear or this threshold brand ottomon from target that I scored for 50% off?!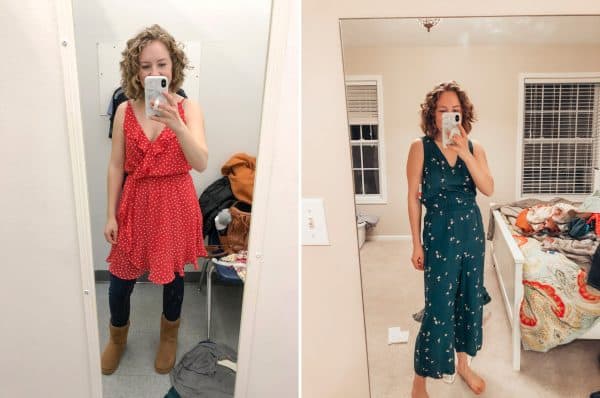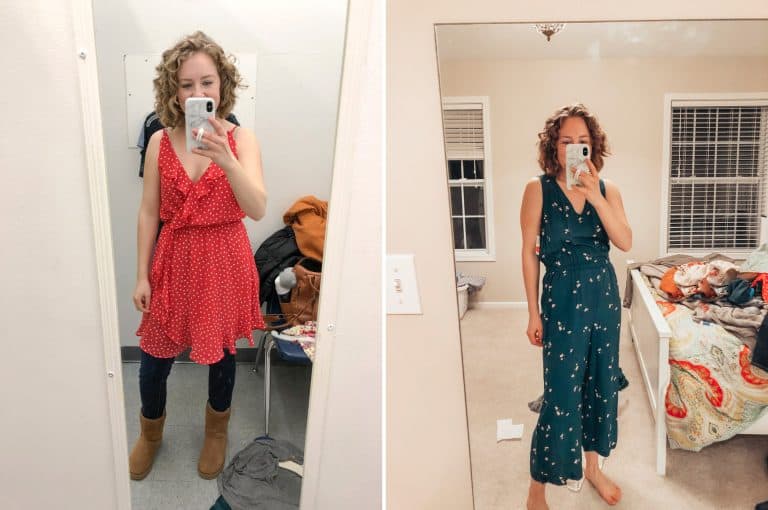 I also found some super cute dresses at goodwill for our cruise! I'm not a big dress girl so I didn't want to spend a lot of money on them, I found 4 dresses for $6 each! I also found this jumpsuit for $7 on clearance at old navy! I am SO excited to wear it!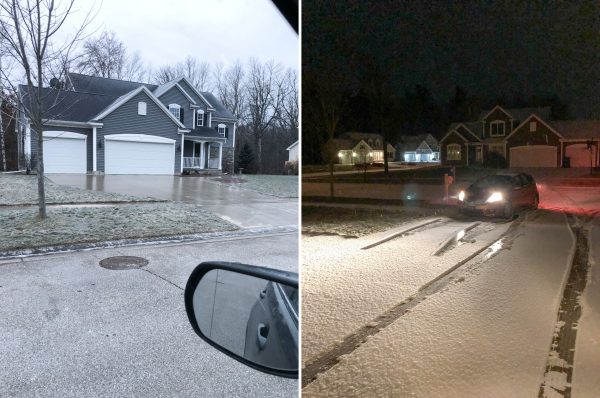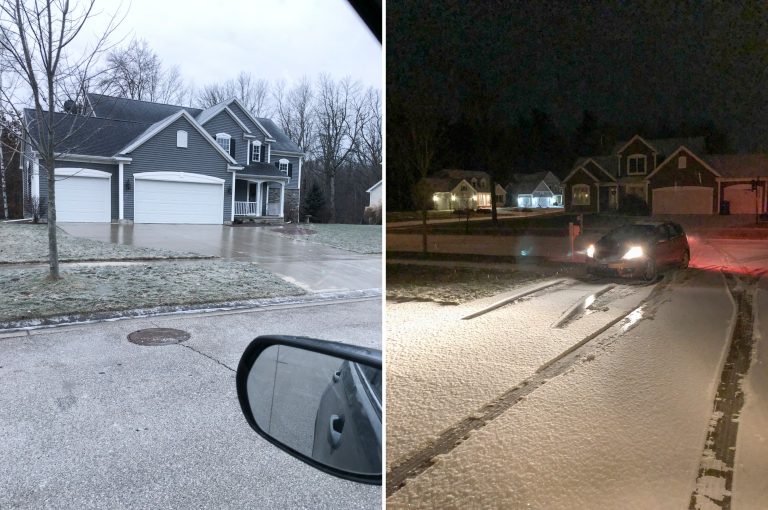 We've had some bizarre weather in Michigan this month. We got freezing rain for a few days that coated our entire neighborhood in thick ice. Our driveway was completely coated.. the second picture is Ryan attempting to get up the driveway, while the car is just sliding backwards. I finally convinced Ryan to let us get some salt ????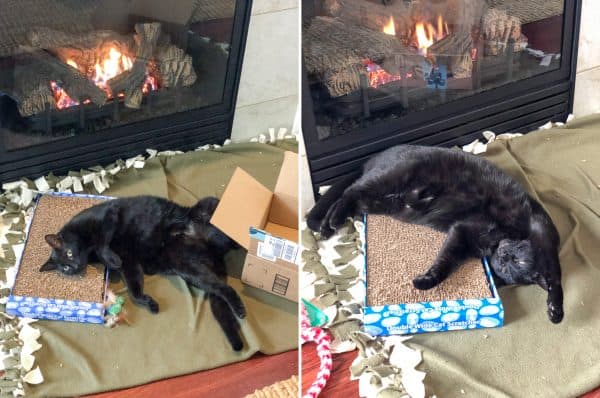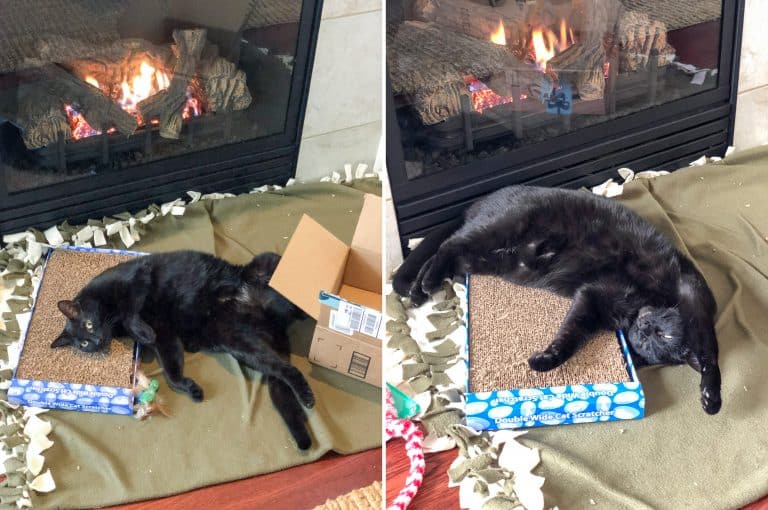 This is Salsa's happy place – by the fire on his scratch board. He's been hanging out there a lot this month.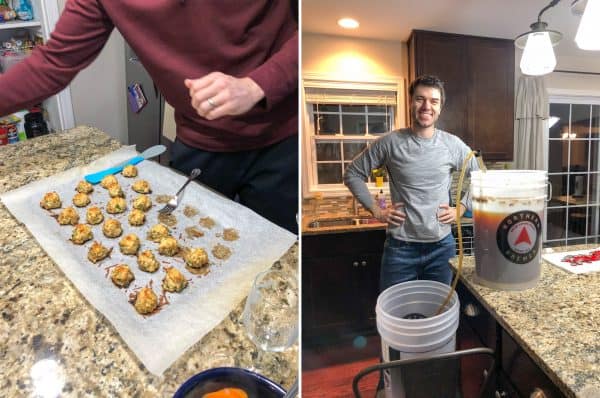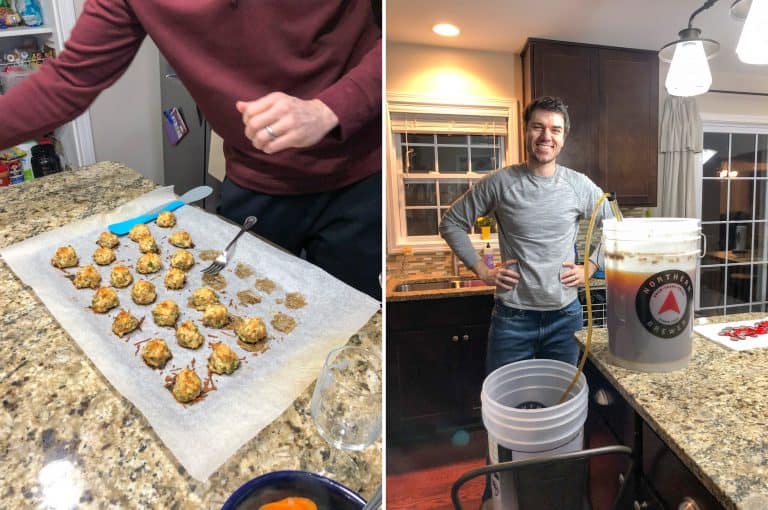 Ryan is more of an adventurous cook than me and made homemade Italian wedding soup with gluten free chicken meatballs! It was a good meal. The second photo – Ryan started brewing beer! It's quite the process, but it should be ready to drink for super bowl. We have know idea if it's good or not, but there's 46 bottles ????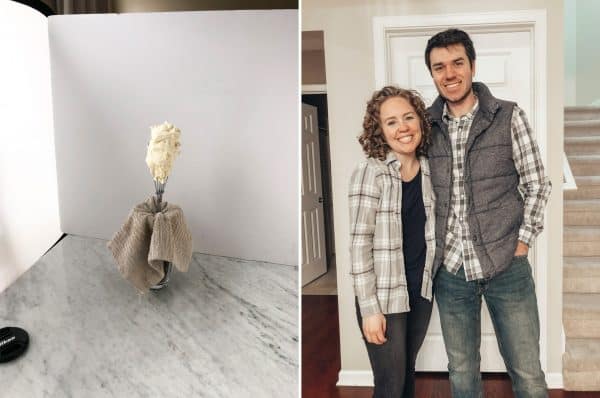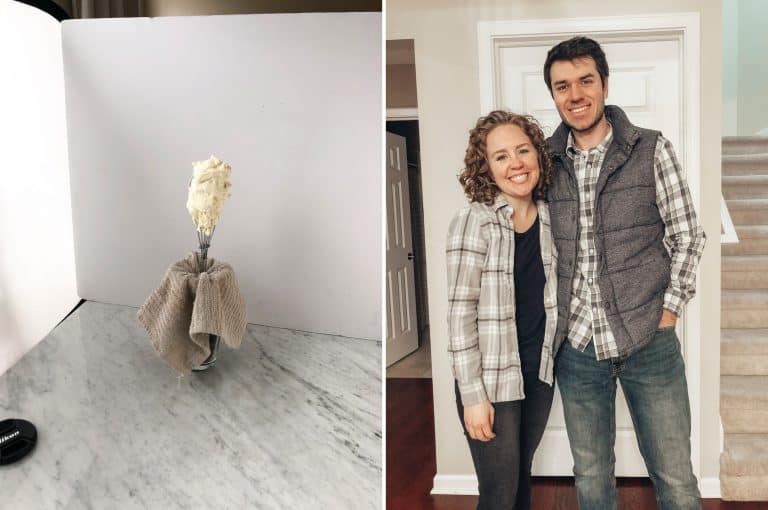 Sometimes I really need another hand when I am shooting, but I got creative. I needed to hold this whisk for a picture, but I couldn't reach it and still use my hands to operate my camera so I put chocolate chips in a glass, than covered the glass with a small towel, then shoved the handle of the whisk into the cup – boom instant 3rd hand! The second photo – Ryan and I with our semi-matchy outfits that we wore to church and no one noticed. See this post on IG for more about this.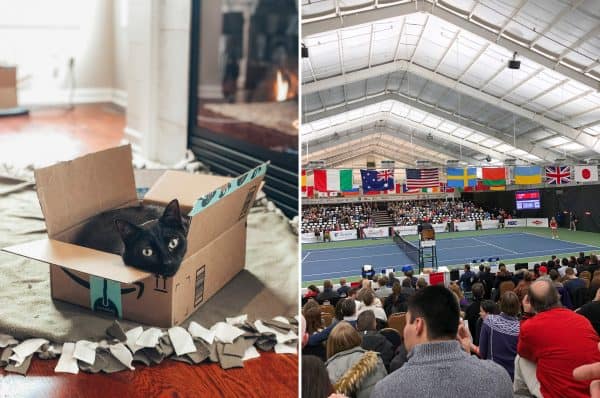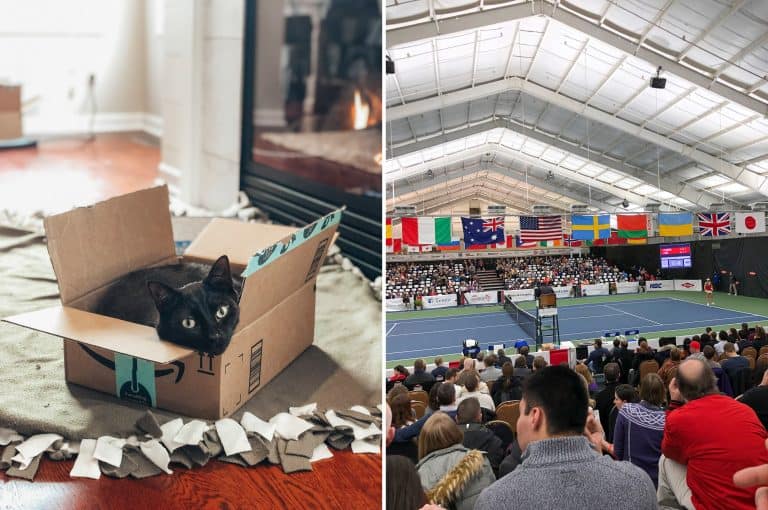 Salsa would be the cutest cat box model for Amazon ????The second photo, there's a professional tennis tournament in our area each year and this year we won tickets so it was fun to meet more of Ryan's co-workers and watch the players!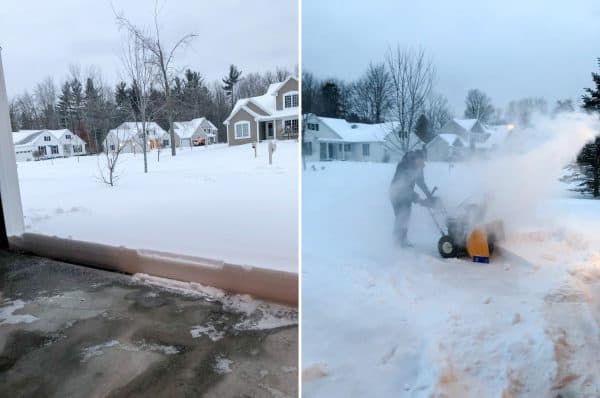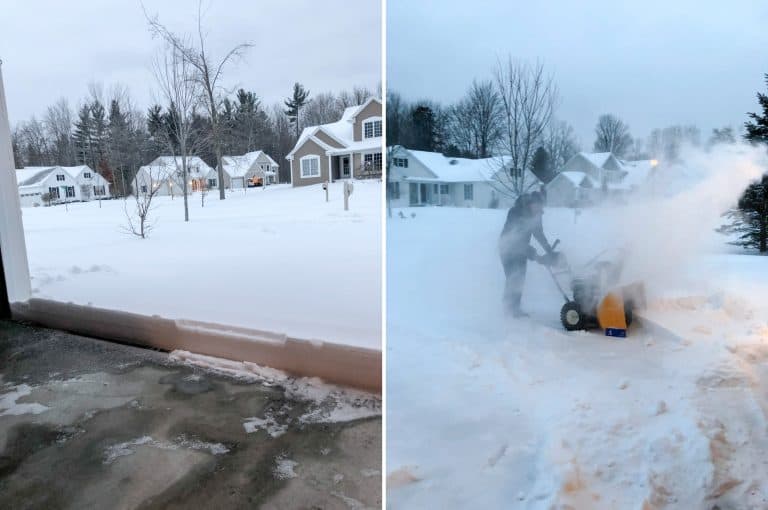 More bizarre Michigan weather. The last week of January was the polar vortex. School was cancelled all 5 days first due to 12 inches of snow, then -25 degree temperatures. The mail and garbage services were also cancelled. We did a lot of shoveling. We borrowed our neighbor's snow blower which helped A LOT!
———————
Here are the letter board posts I shared on my instagram this month!