Out of the Kitchen February 2020
We're back with another out of the kitchen post – here's what we've been up to for the month of February!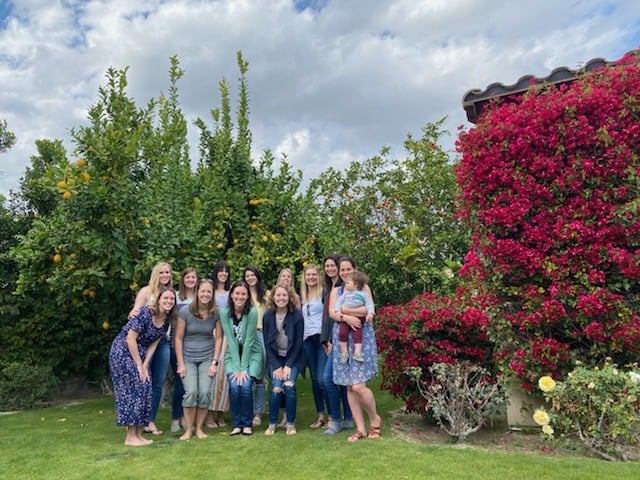 February started off with a big trip to Palm Springs, California for a low-key blogging retreat at a luxury air bnb!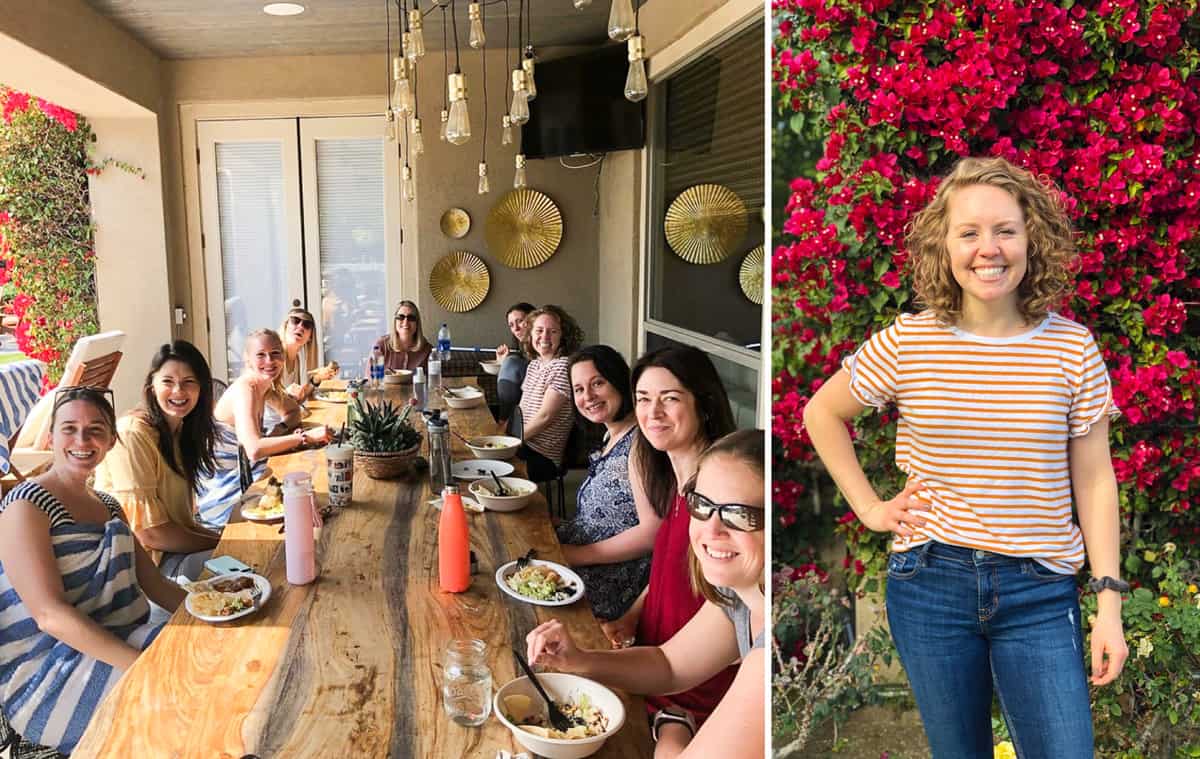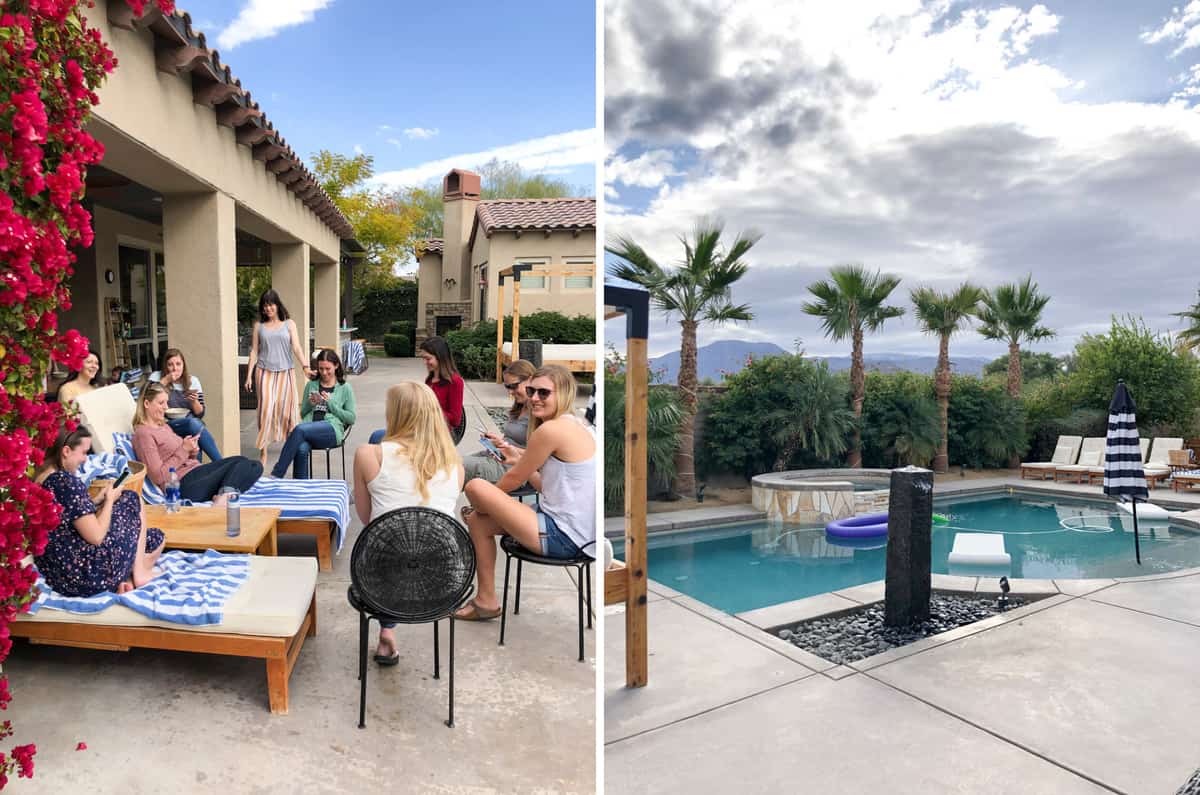 I was really anxious about going and meeting these ladies for the first time in person, but I am so glad I was brave and went. We did a mix of activities – we hung out by the pool (hello sunshine!), we walked around town, ate at local restaurants, and swapped ideas and knowledge about blogging. Working at home with an online job can feel isolating, so I am very thankful I walked away from that weekend with a sense of community within this field! All of the ladies are amazing.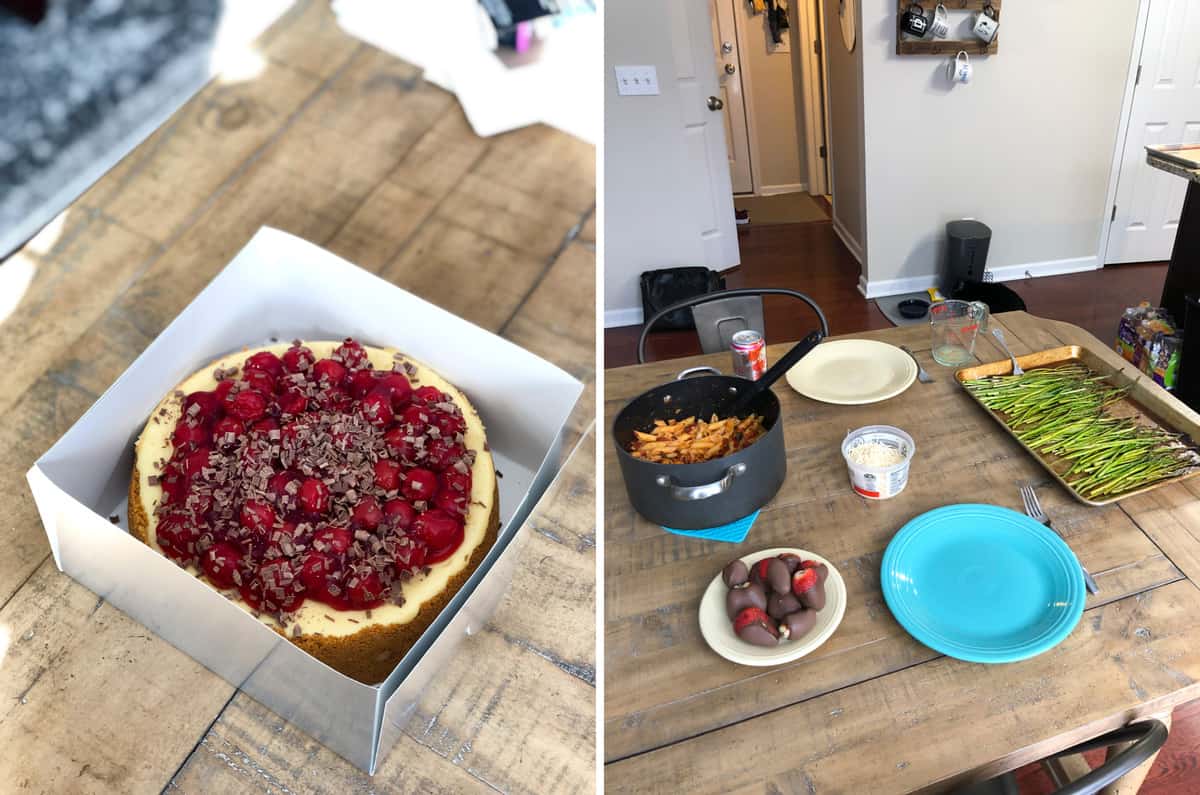 A neighbor asked if I could make a cherry cheesecake for a Valentine's Day birthday, it's fun to be able to bake for others! The second photo – we celebrated Valentine's Day at home! Ryan made amazing sun dried tomato pasta and I made chocolate dipped strawberries. Then we watched Toy Story 4, it was so cute, and ate ice cream.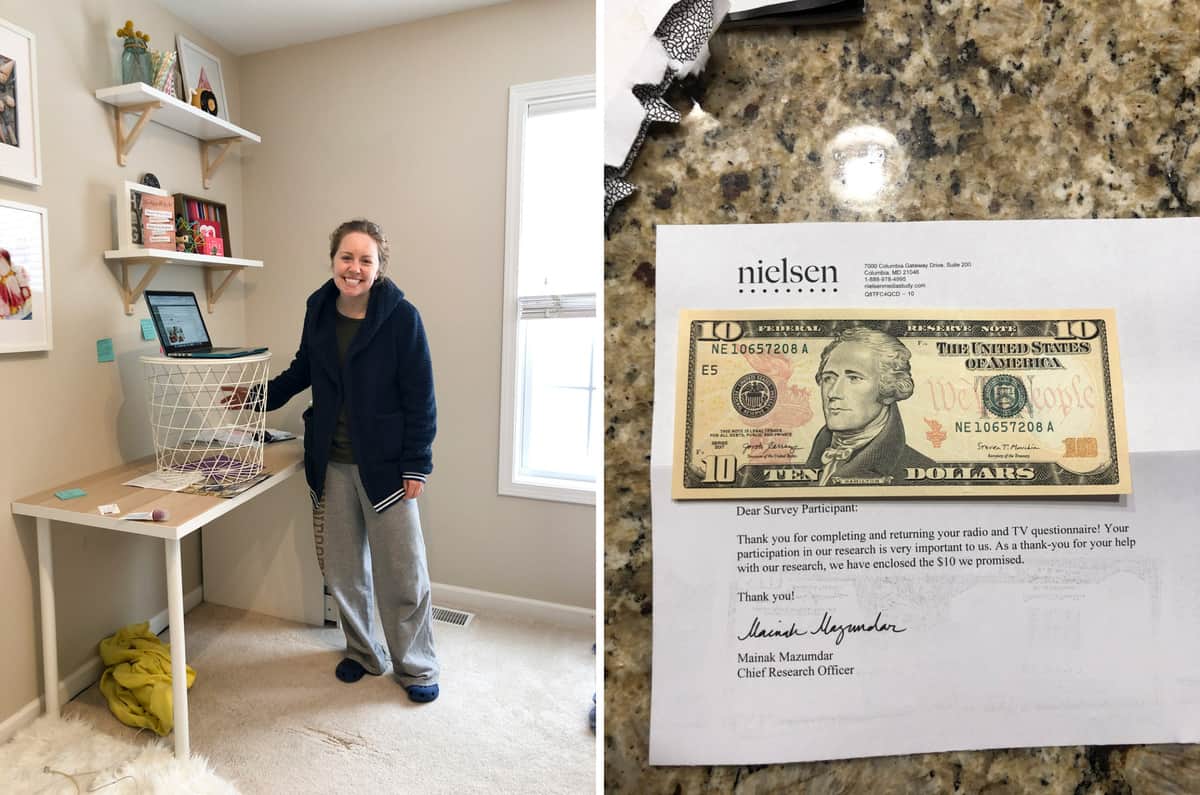 I spent A LOT of February sitting at my desk doing computer work. I've been working on updating old recipe posts for SEO. And when I get tired of sitting, I turn my desk into a standing desk ? It's not the best. The second photo – I love filling out the Nielsen surveys and getting free money in the mail! Does anyone else fill these out?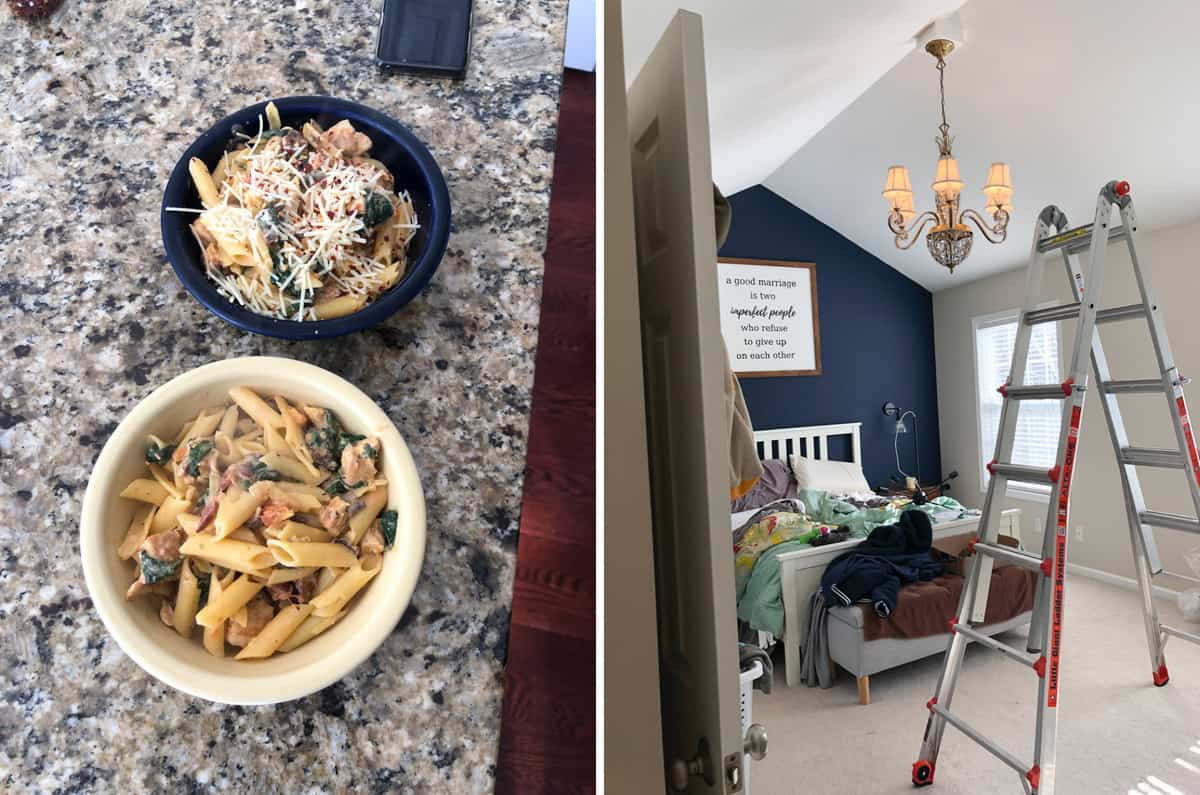 One of Ryan's hobbies is making new recipes for dinner – lucky me! We tried another new pasta dish.. and it was okay ? not sure if we'll make that one again. The second photo – still working on the bedroom project, we changed out the chandelier in our room! We said good bye to the glam octopus chandelier and put up something really modern! I'll show you next month.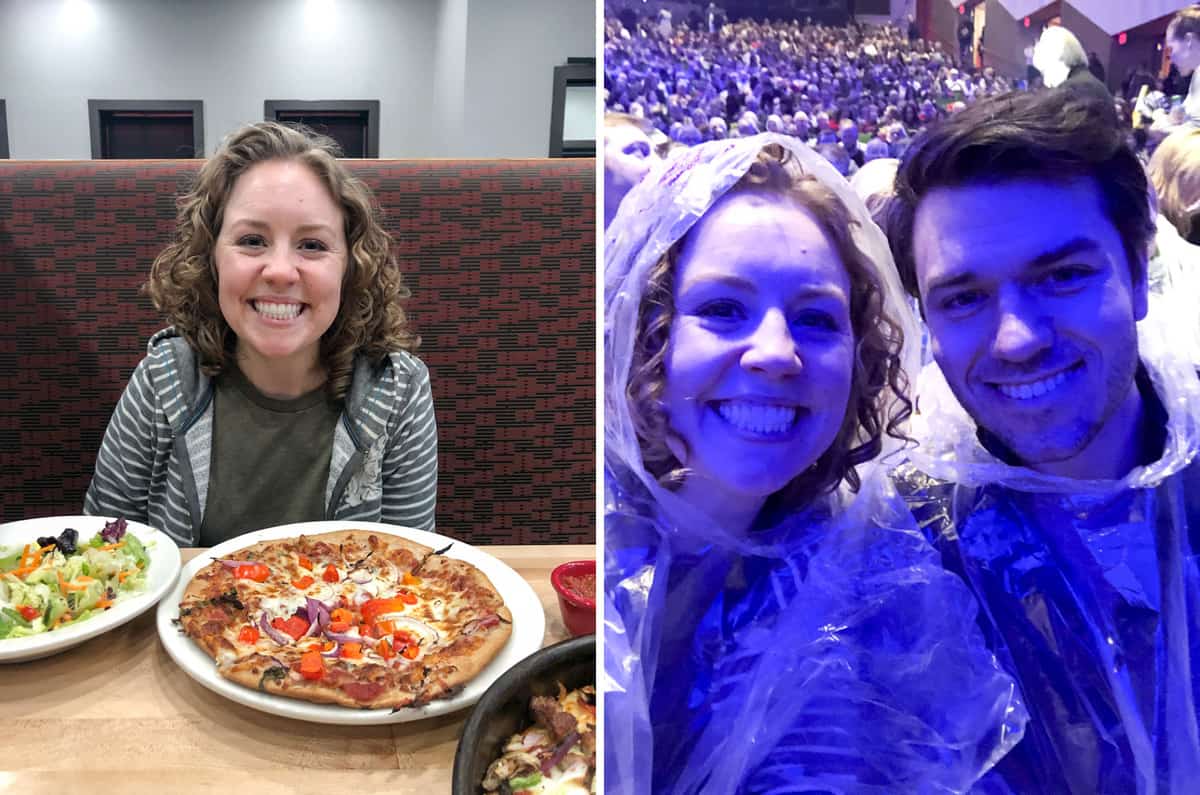 We went on a date! Pizza for dinner and front row seats at the Blue Man Group! Literally the front row. We had to wear ponchos, it was fun!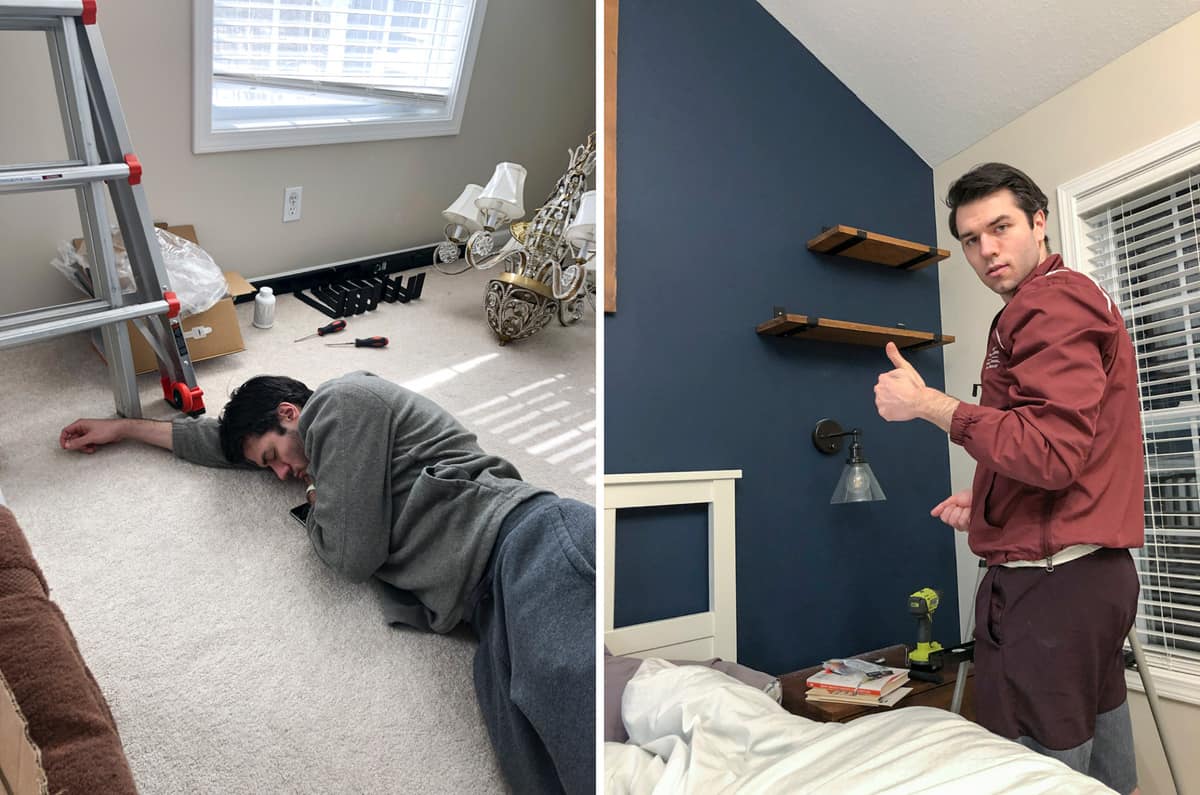 It was Saturday afternoon and I went upstairs to find Ryan asleep on the floor watching a video on his phone! The bed was literally 3 feet away. The second photo – we finally installed the shelves above the wall sconces in our room!! ??
——–
SEE MY PREVIOUS OUT OF THE KITCHEN POSTS.