Out of the Kitchen February 2018
WE'RE BACK WITH ANOTHER OUT OF THE KITCHEN POST – HERE'S WHAT WE'VE BEEN UP TO FOR THE MONTH OF February!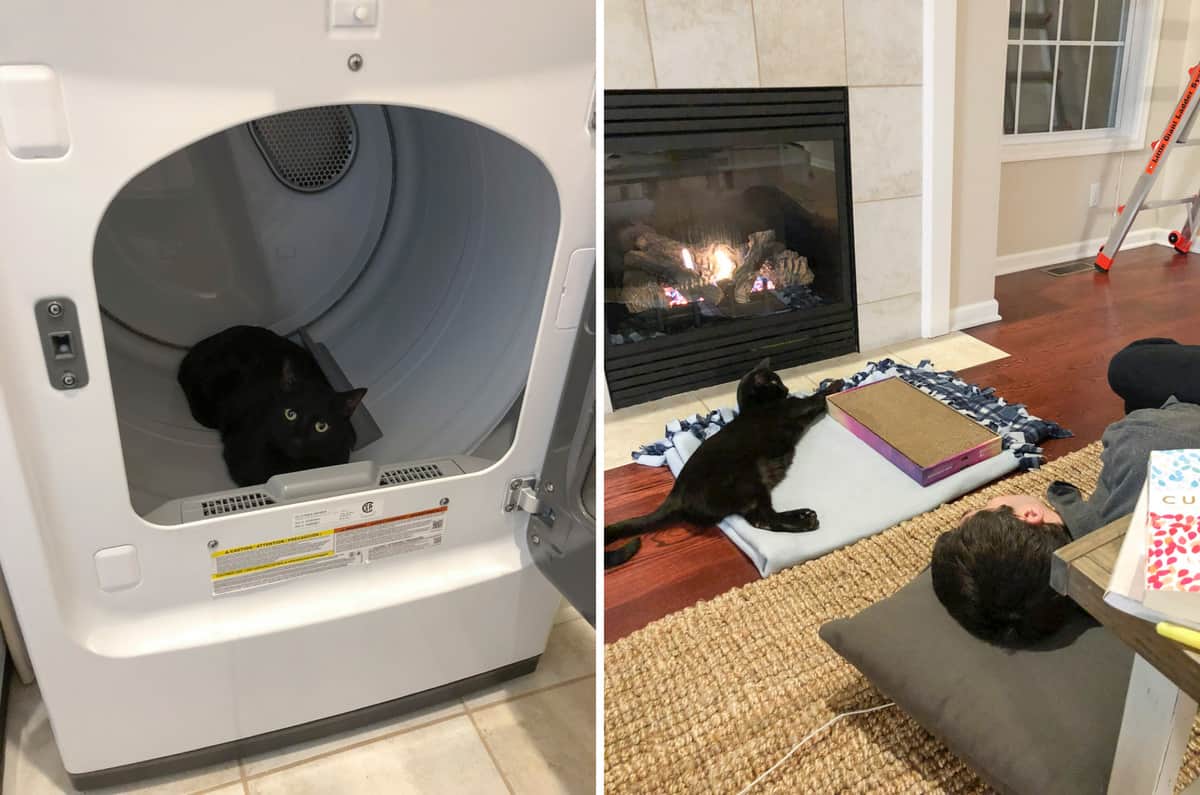 Salsa discovered that he likes sitting in the warm dryer, seems like a good place to me! The second photo – my boys just hanging out ????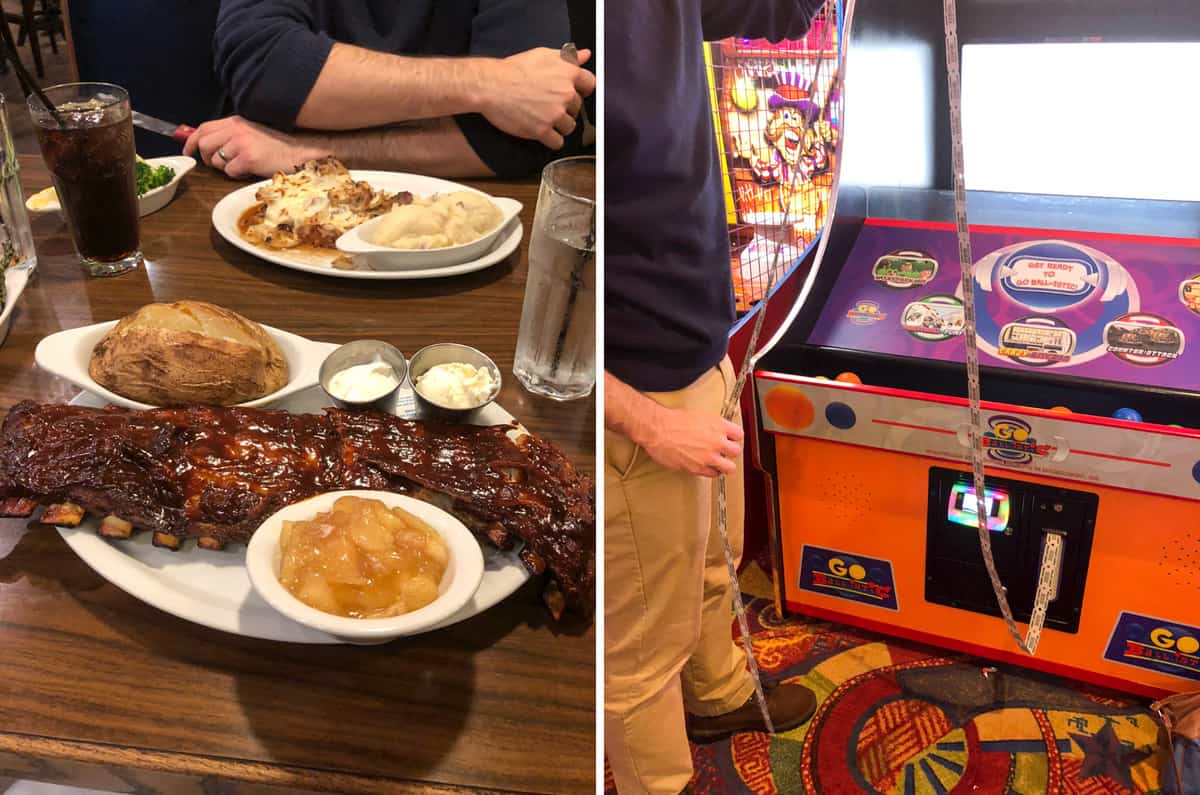 For date night we went to a local steakhouse and I got a whole rack of ribs! Then we went to the arcade, played old school games and turned our tickets in for miniature dinosaurs!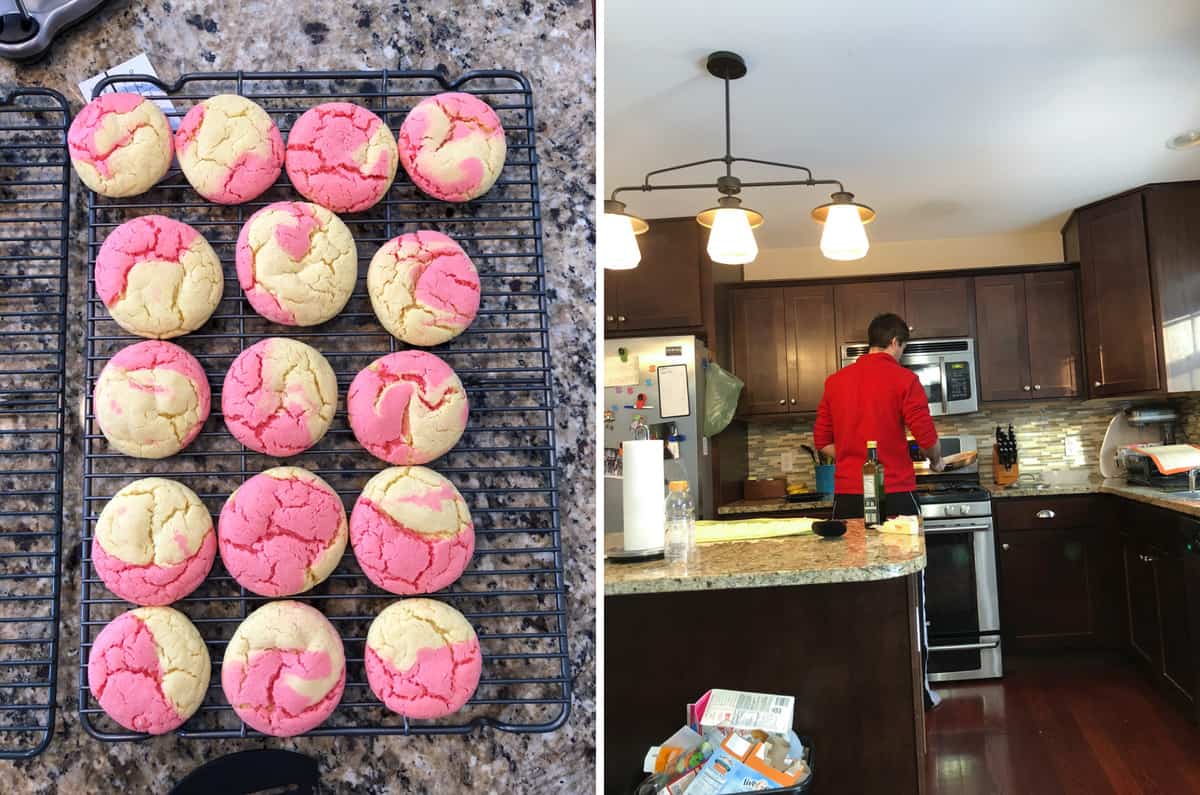 All of nephews and nieces get to pick the kind of cookie they went for their birthday, then I make it for them and mail it to them – my youngest niece picked strawberry lemonade cookies! They are easy to make, one box of strawberry cake mix and one box of lemon cake mix, plus a few other ingredients. The second photo – one thing that I admire about Ryan is that he likes to try cooking new things. This time we was working on homemade hash browns.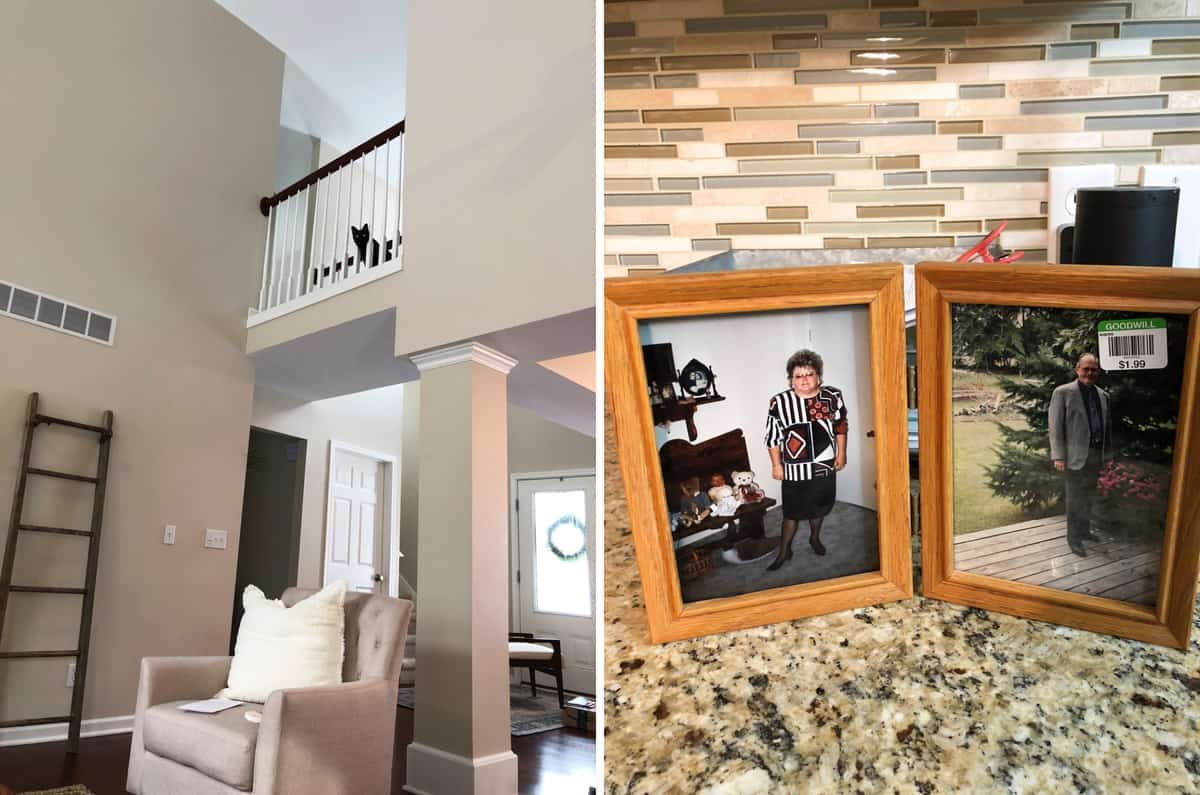 Hi Salsa! ????I don't like when he puts his head between the rails, I don't want him to get stuck! The second photo – Ryan and I found some really great picture frames with pictures still in them at Good Will, he used them to prank one of his co-workers lol! Note to self – remember to remove photos before donating frames to Good Will!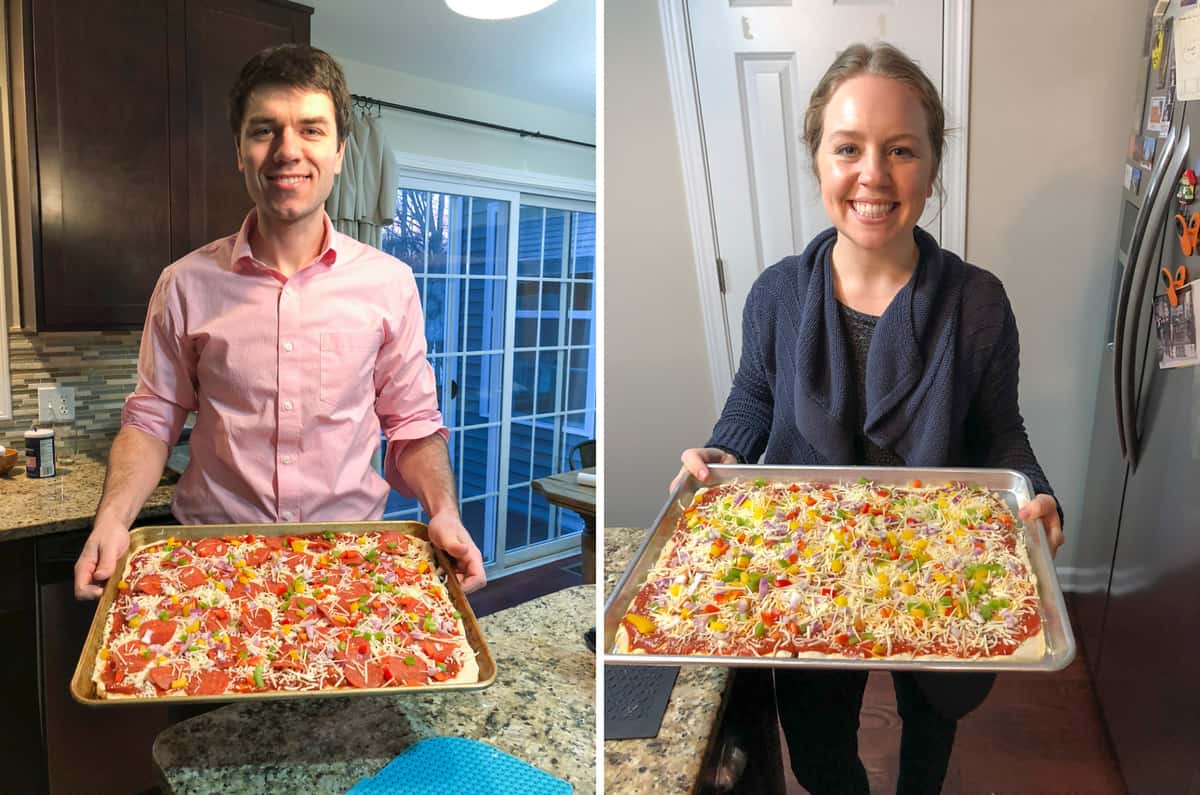 Valentine's Day pizza!
And our family Valentine's Day photo – this is the best one we got! The second photo – even Salsa was mesmerized by the Olympic ice skaters.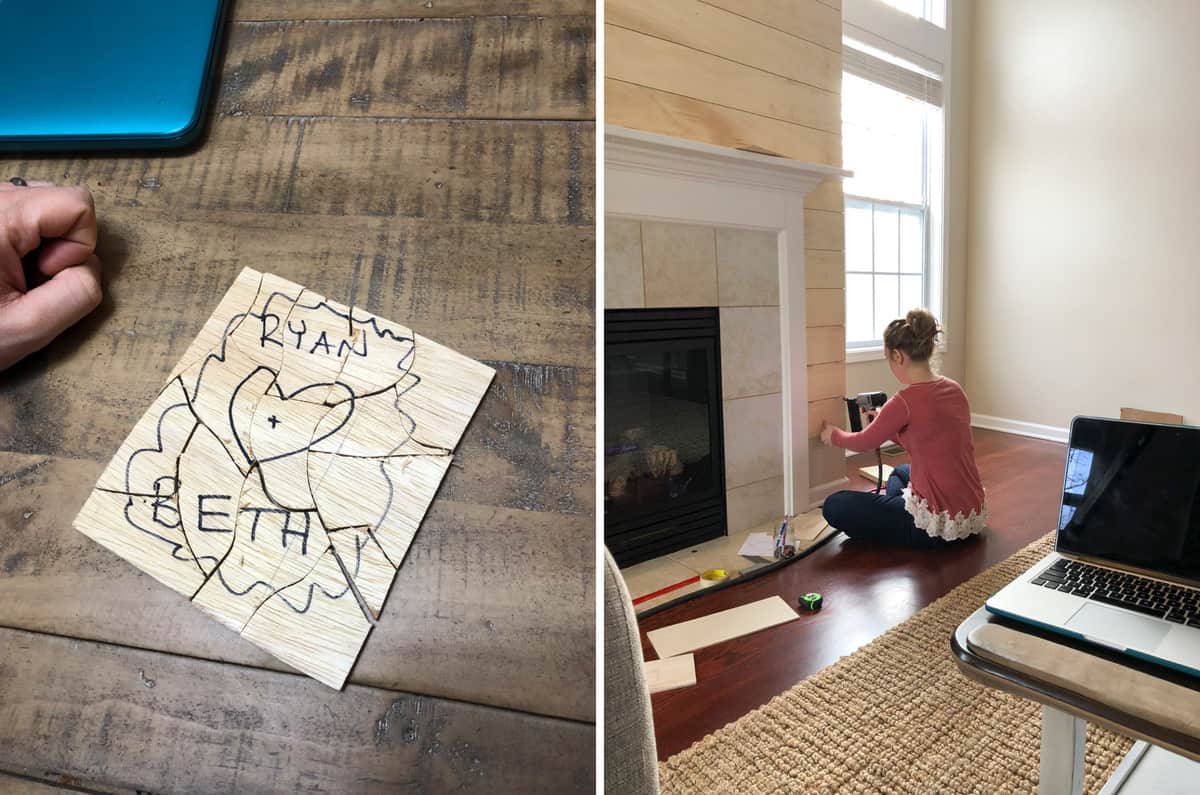 Ryan made me a jigsaw puzzle ????The second photo – working on the shiplap!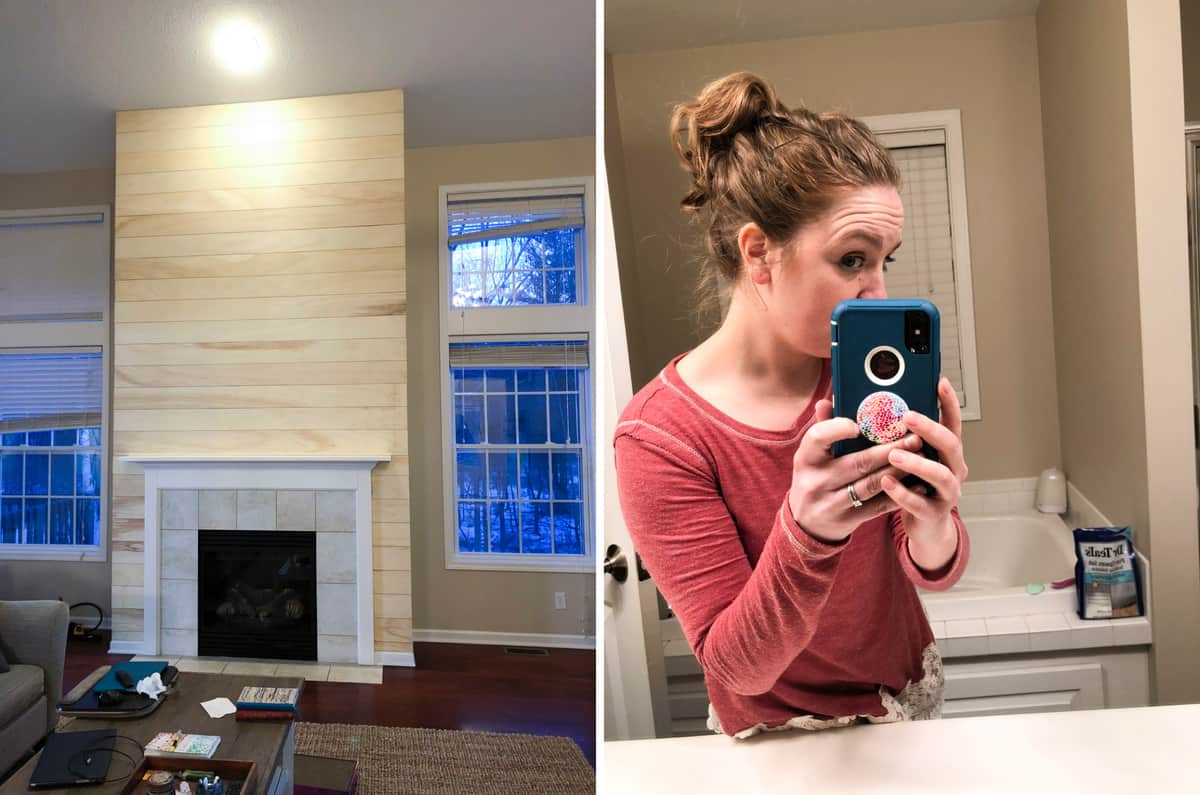 Ta da! We got the entire front of the fireplace done. We have still yet to do the sides, and then I have to putty, sand, prime, paint. The second photo – my hair finally fits in a pony!!!! This is a big deal for someone who used to wear their hair in a pony all the time before I got it cut short.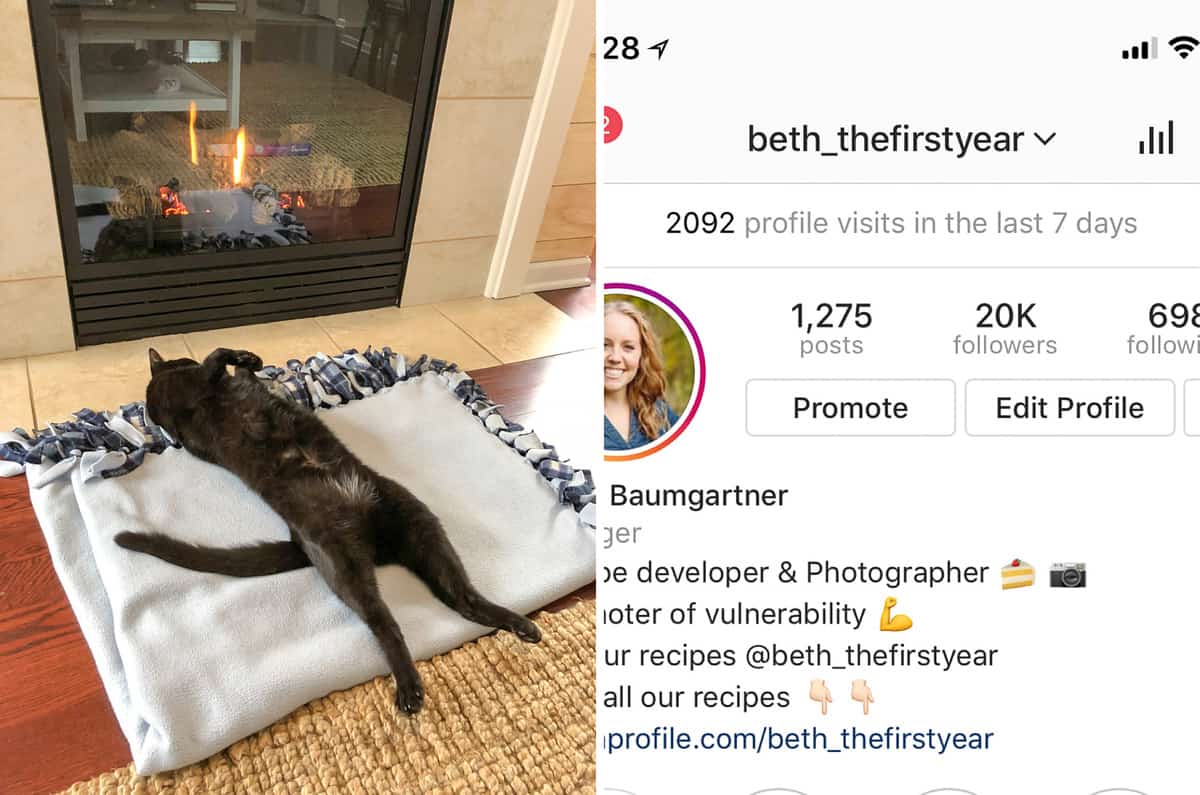 If you've been around for a few months, you know that this is Salsa's favorite spot! The second photo – I celebrated a milestone, reached 20,000 instagram followers! Thank you for following me!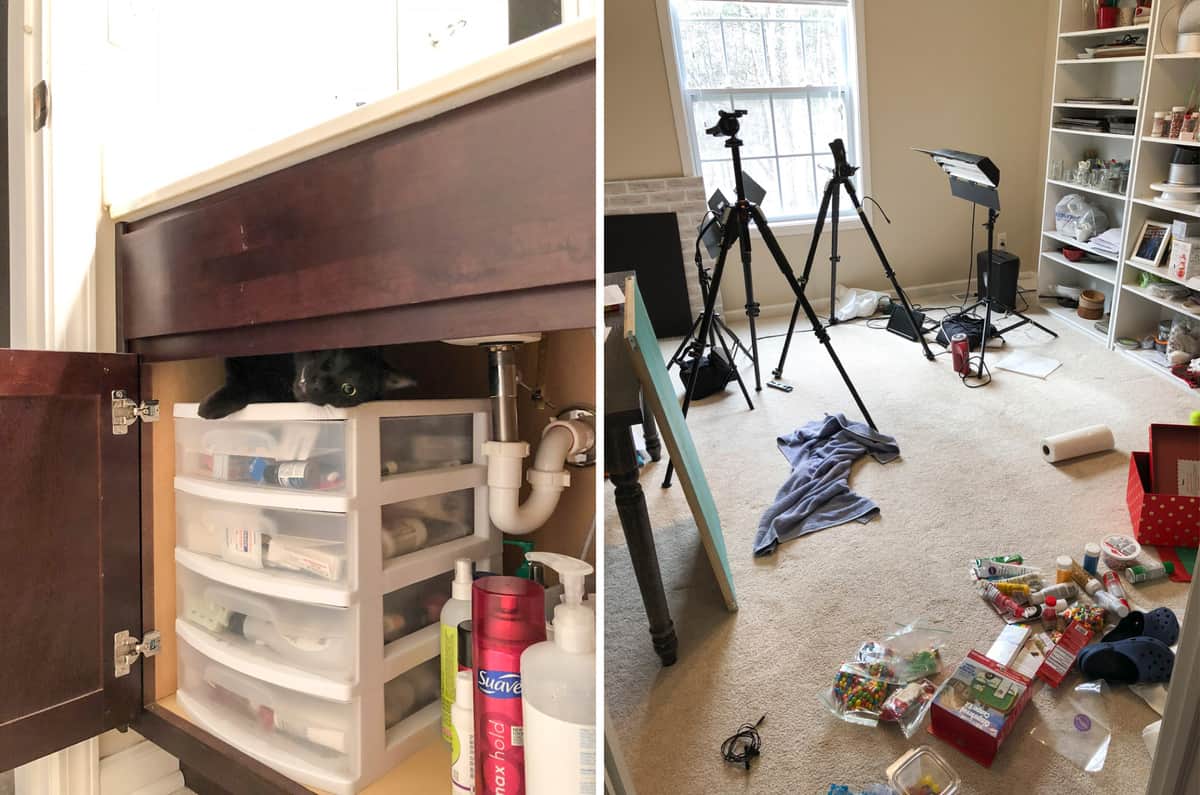 This cat, always getting into something. The second photo – I love having an office because I can put all my blog junk in their.. I just don't love having to clean it.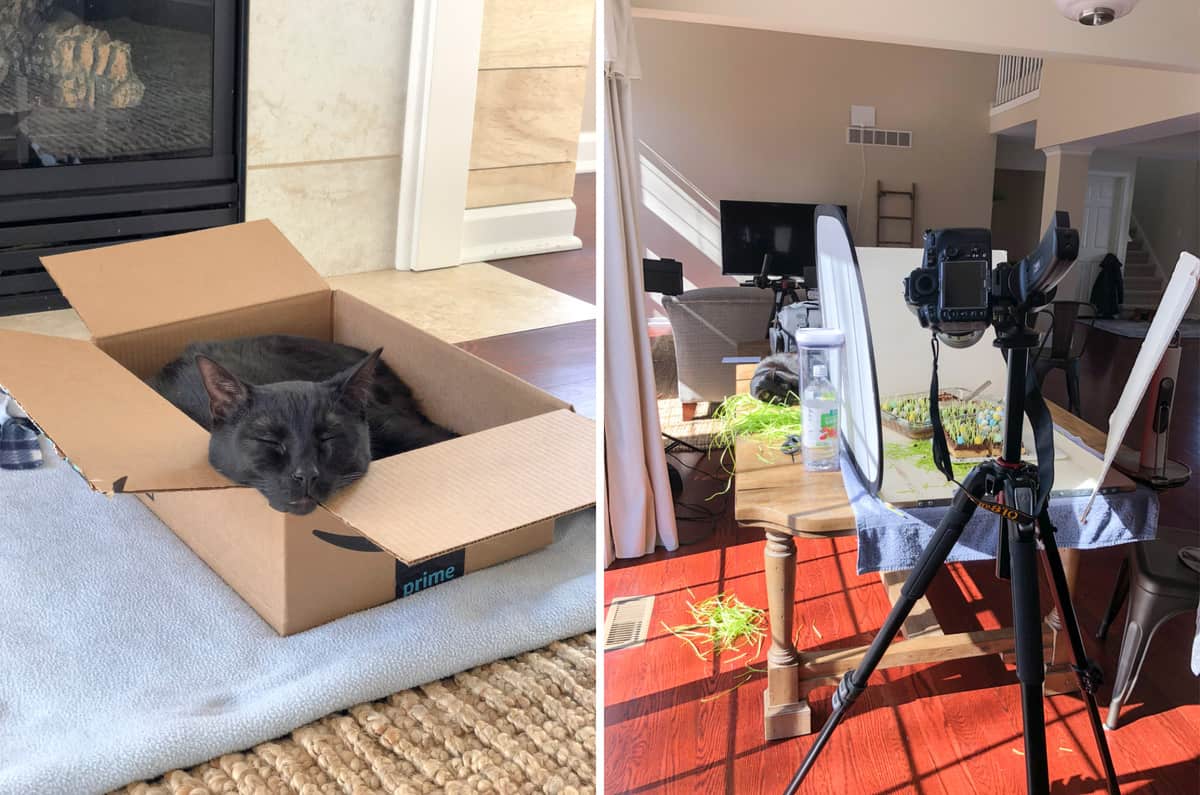 Looks what amazon prime brought us! The second photo – a sneak peek of an easter recipe that will be coming soon!
OPENING UP…
February was low-key!
We got A TON of snow in about a week so we put our shovels to good use a lot. Then it all melted and it's been unseasonably warm which I LOVE!
We've both been busy with bible studies, going to the gym, racquetball, meetings, etc, so it felt like the month flew by. It's weird that February seems so much shorter than other months when it's really only 2-3 days shorter.
I'm still working on the shiplap wall. I need to find a little motivation to finish the sides of the fireplace. Then I will putty the nail holes, sand, prime and paint. So this project won't be finished anytime soon. It's looking really great – I just miss having things on my mantel, so that's the one thing that makes me want to finish!
I don't have much say to this month (shocker, I know!) – be back next month!
_____
See our previous out of the kitchen posts.